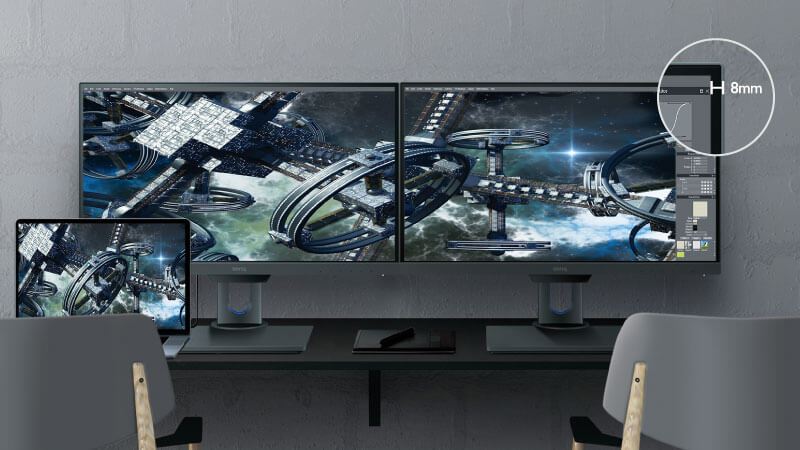 The list of the cheapest monitors you can buy now is getting shorter by the minute since everybody is scrambling to get them due to the new normal. life indoors due to quarantines and work from home setups mean more people are building desktop PCs for gaming or jobs which in turn raising the demand. Supply lines are also affected as you can see, since many parts and peripherals are sadly, out of stock.
So, if you are in the market for a PC display, let us help you by pointing you in the direction of the cheapest monitors you can buy now. We picked the models with excellent feedback or test results, and of course, the lowest possible price.
Updated January 2022
What to Expect from the Cheapest Monitors You Can Buy Now
We're trying to keep the price brackets as low as possible for this guide, so most of the monitors lack special features in favor of reliability and decent image quality. Creature comforts that you would normally find on premium models are also missing, with some even lacking an adjustable stand. The models that fall below the $200 mark usually have 1920 x 1080 resolutions, so you need to spend a bit more than that if you are looking for 1440p or 4K.
 You might also want to consider what kind of input connection you want to use. Most of the time, special connectors like USB-C and Thunderbolt 3 aren't available at lower price points so you might end up spending more for converters or adapters. USB ports for peripherals are also missing on some of the models, but the only disadvantage that presents is it will lessen your cable management options.
You would also notice that we mentioned that we mentioned casual gaming for the Cheapest Monitors You Can Buy Now guide. We included some high-refresh options, but the rest of them aren't designed for fast-paced gaming. Playing for fun doesn't need high-end monitors, but image quality and reliability will factor in for the device's entire lifespan.
You also have to hurry if you want to get one of the cheapest monitors now since they aren't available for long. The COVID-19 impact around the world spawned massive growth in the computer market since everybody is building setups for both gaming and work from home use. These models won't last long, and even some of them are being restocked as we speak.  
The Cheapest Monitors You Can Buy Now
Here are our top picks that are either in-stock or restocking within a reasonable timeline. Make sure to get them if you badly need a monitor upgrade since they will not be available for long.
Acer SB220Q – Amazon's Best-Selling Budget IPS Monitor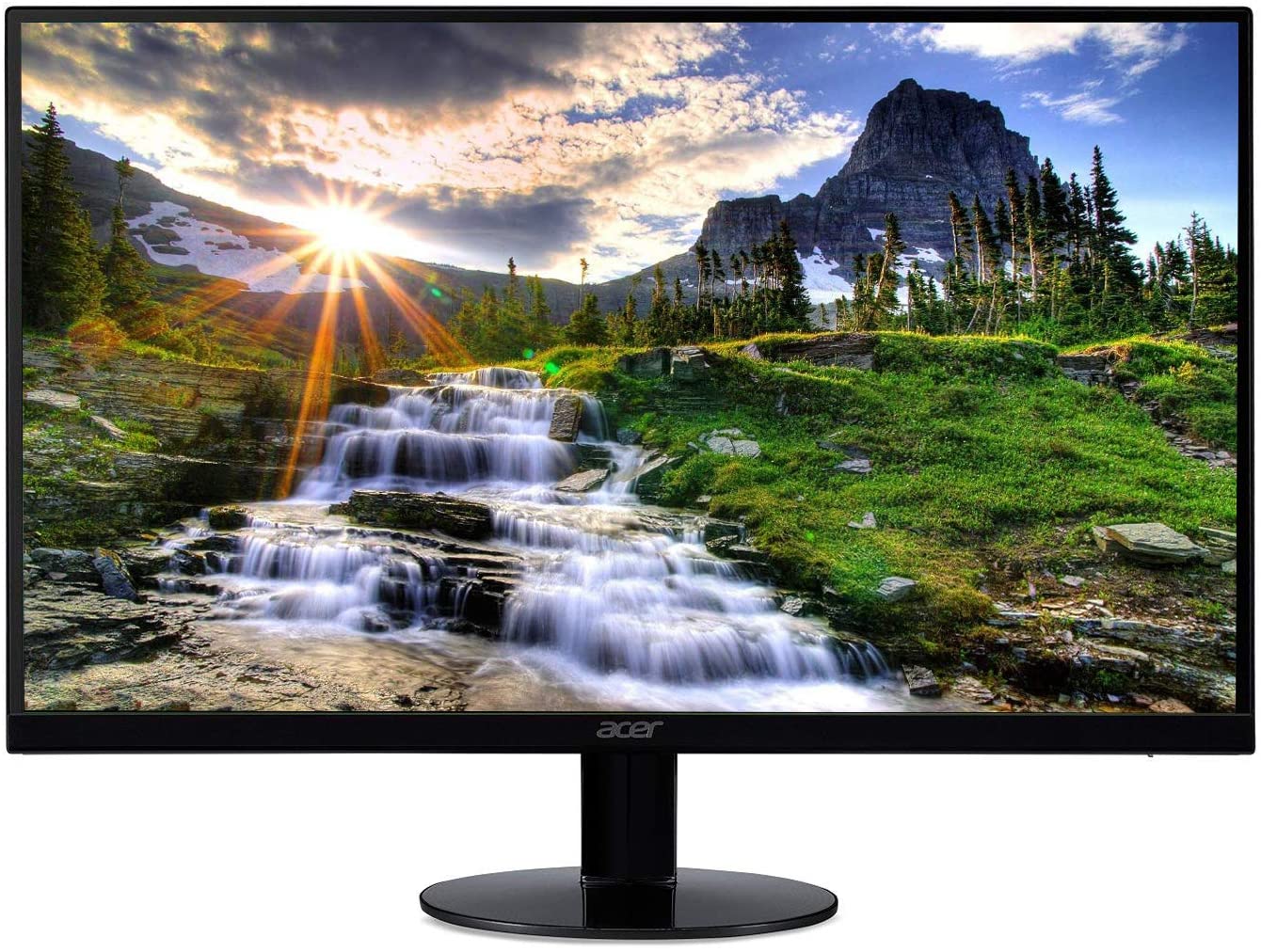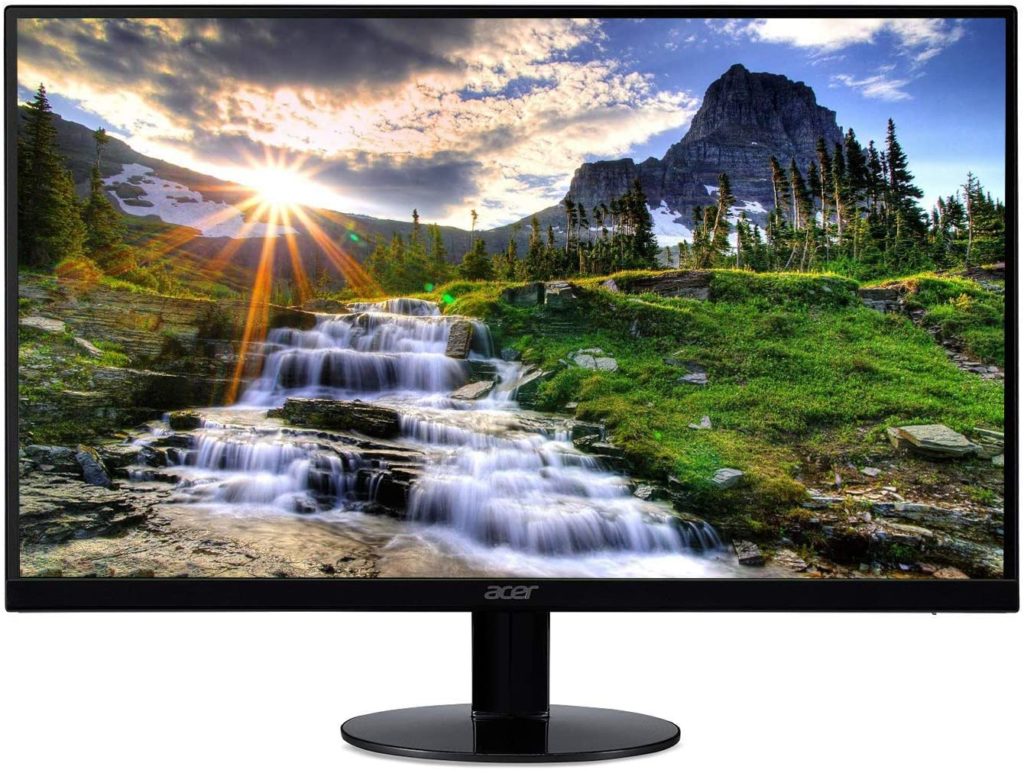 The Acer SB220Q is one of the few sub-$100 monitors in the market that offers decent quality in both its physical characteristics and performance. The super-slim chassis holds a crystal-clear IPS panel with a 75Hz refresh rate and reasonable color performance. It's one of the few that seems like it was factory-calibrated which is rare at this price bracket.
The Acer SB220Q's main limitation is its screen size which is a bit smaller than the regular displays you will find in most homes and workplaces. However, that makes it a bit crisper while also helping you to save space. Its what makes the monitor a great secondary or as an option for multi-head setups while being superbly affordable.
ViewSonic VX2485-mhu – Cheapest USB-C Monitor for Business Use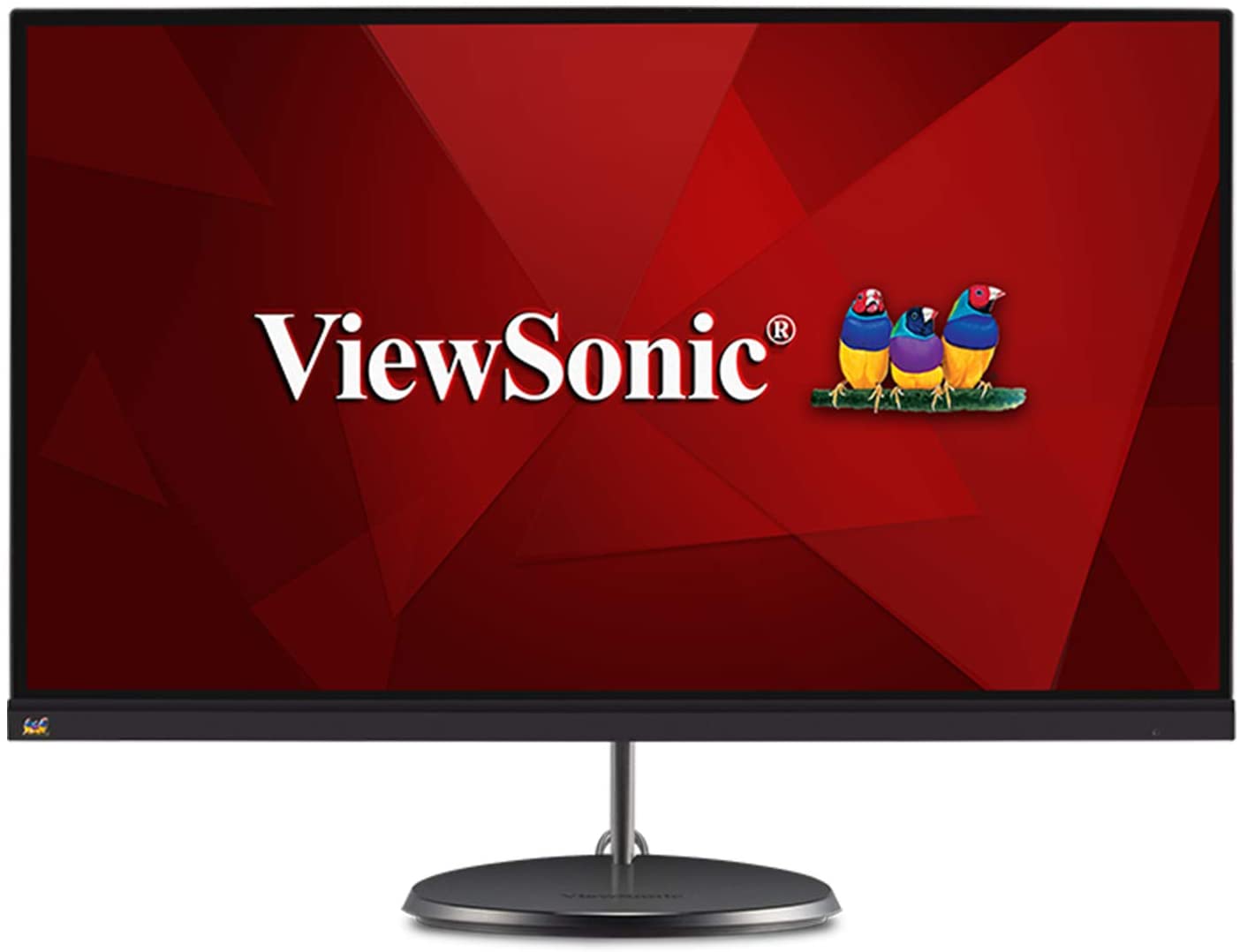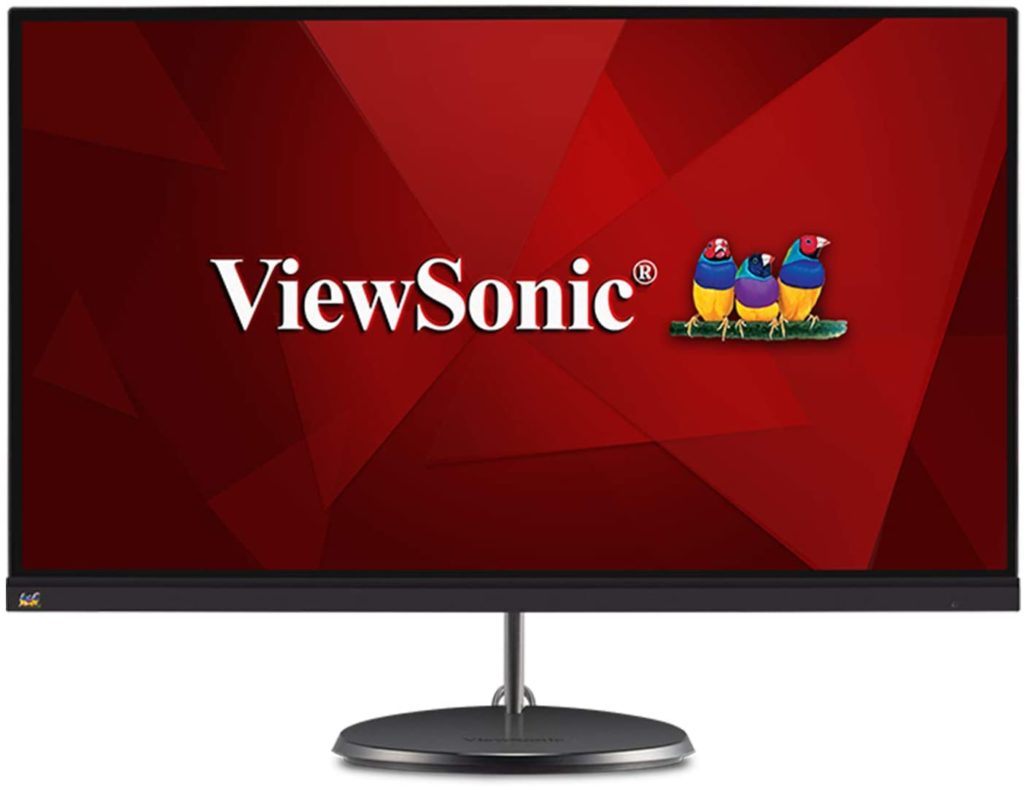 The ViewSonic VX2485-mhu is the most affordable IPS monitor that includes a USB-C port for compatible laptops like the MacBook. It supports DP Alt Mode and it can provide up to 60 watts of charging, so you get a display-slash-dock for your USB-C laptops below $200. ViewSonic also did well with build quality and aesthetics, leaving nothing to be desired at its price point.
The ViewSonic VX2485-mhu features an IPS panel with a 1920 x 1080 resolution and a 75Hz refresh rate. These are business monitor specs, but you can get decent performance from it for casual gaming and even movie streaming. Its contrast ratio is limited, but the color settings from the factory are decent enough for daily use.
AOC 24G2 – Cheapest G-Sync Compatible 144Hz Gaming Monitor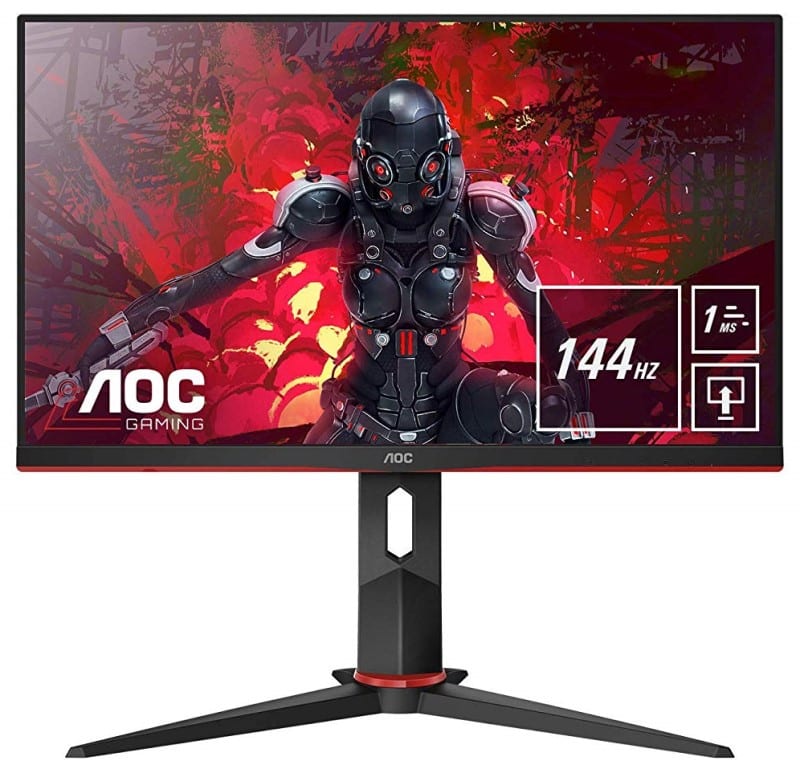 The AOC 24G2 is the cheapest 144Hz gaming monitor we would recommend thanks to its excellent value and features. It sports a 144Hz fast IPS panel with excellent accuracy and responsiveness so it is ideal even for competitive gaming. It's also compatible with FreeSync and G-Sync so you don't have to spend money twice if you decide to upgrade.
Another thing we like about this option is it already includes a fully-ergonomic in the package for the price. You don't get USB slots, but other continents or regions have the 24G2U variant which has them for roughly the same price. It doesn't have the lowest price in its category, but it's a clear favorite among reviewers and gaming communities.
BenQ PD2500Q – Affordable 1440p Monitor for Editing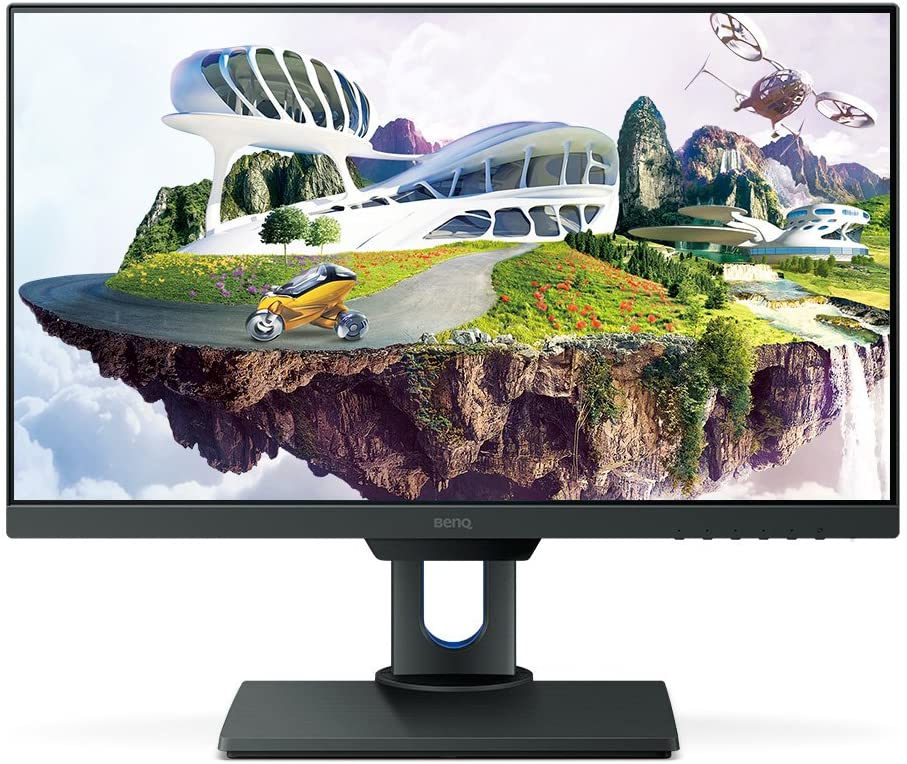 The BenQ PD2500Q is the cheapest IPS monitor that falls into the prosumer category that features the brand's AQCOLOR technology. It guarantees great color quality and vibrancy, as shown by the test results in our review. It also features several presets for different work apps such as CAD/CAM, making a flexible entry-level option.
The BenQ PD2500Q is also well-built with a functional design that will last long even with regular use. It also includes the brand's Brightness Intelligence technology which adjusts the backlight according to work with your environment. It is one of the few models that incorporate the company's high-end features into an affordable package.
Philips 276E8VJSB – Affordable 4K IPS Monitor with Great Accuracy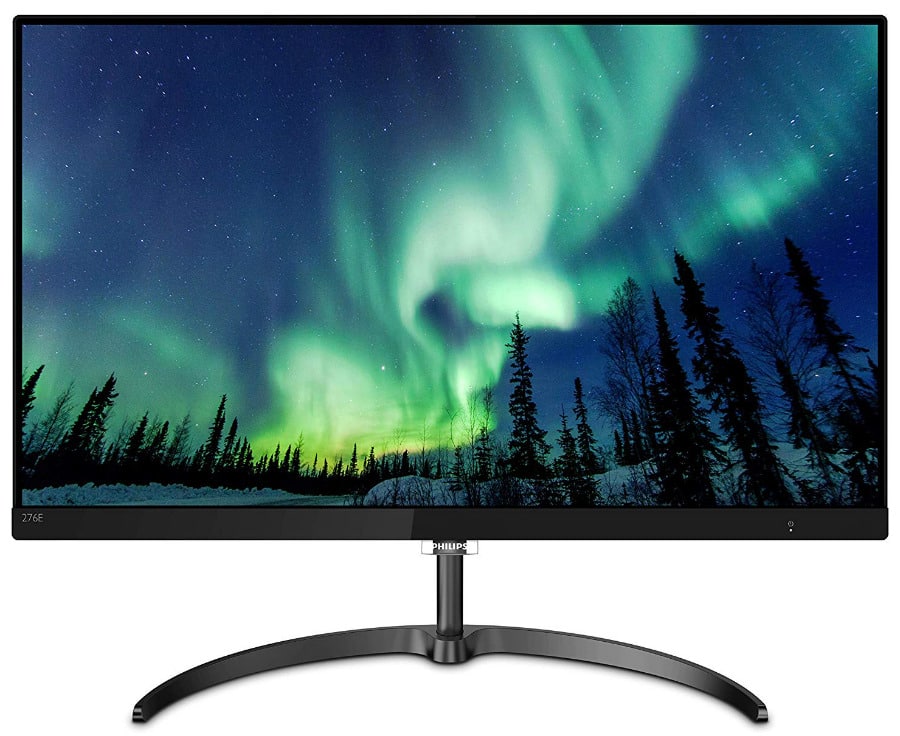 The Philips 276E8VJSB is the cheapest 4K monitor we can recommend if you want a monitor for a bit of everything, including editing and content creation. The monitor has limited features, but its IPS panel's quality is a diamond in the rough. It can reproduce the sRGB gamut perfectly with a deltaE average that rivals its more expensive competitors.
It doesn't have an adjustable stand or decorative lighting, but we can say that the Philips 276E8VJSB looks classy. Its connectivity lets you use it with two more 4K devices which may include a gaming console like the Xbox One X.
Gigabyte M34WQ – Cheapest 144Hz Ultrawide Monitor with USB-C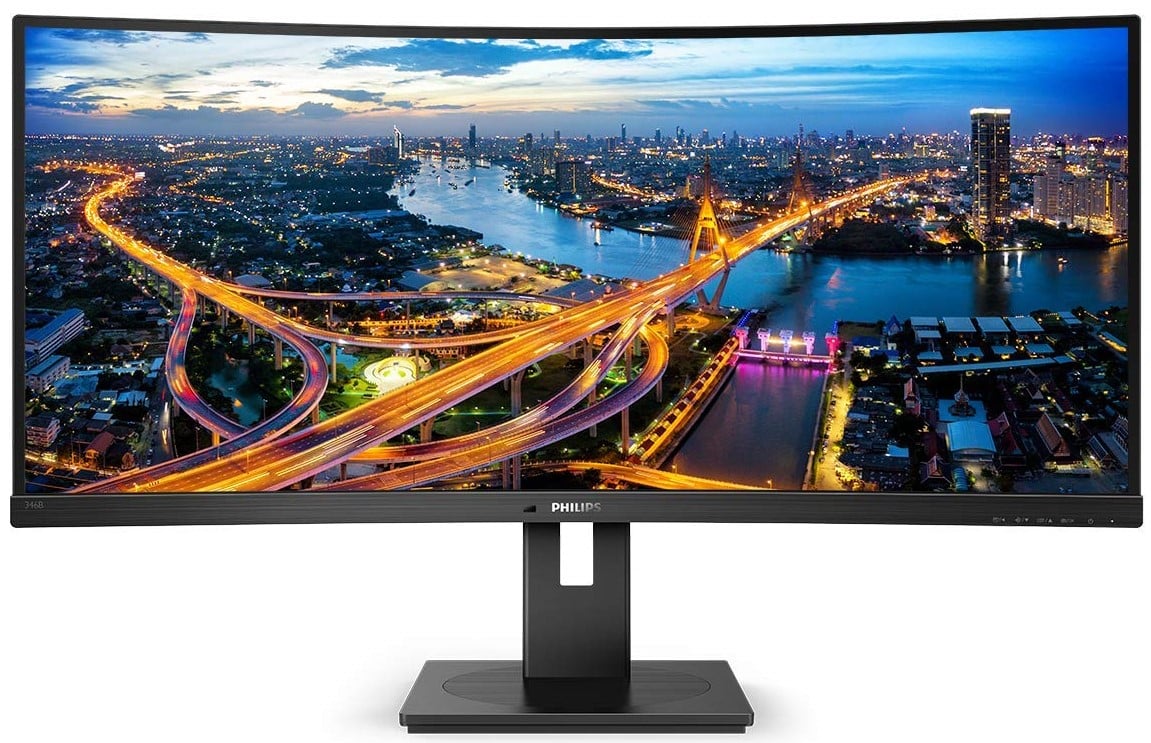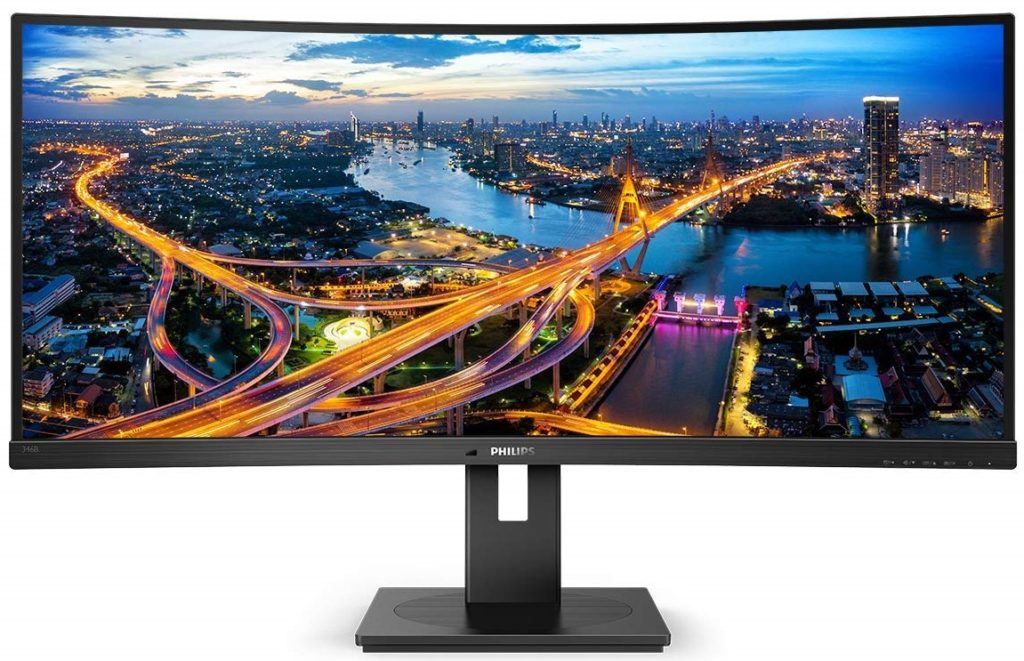 The Gigabyte M34WQ is one of the best and most affordable ultrawides you can buy if you want a gaming-capable screen for work from home use. This model features a 34-inch flat IPS panel with a 144Hz refresh rate and great color quality. It's fast and accurate out of the box so calibration isn't entirely necessary.
We like how Gigabyte packaged this monitor within its very reasonable price point that's more or less half of the older SRP of these products. You get an adjustable stand, USB-C connectivity, and KVM functionality to maximize the available ports. The latter features make it excellent for workstations and multitasking.
Asus ProArt PA279CV – Best Affordable 4K Monitor for Professionals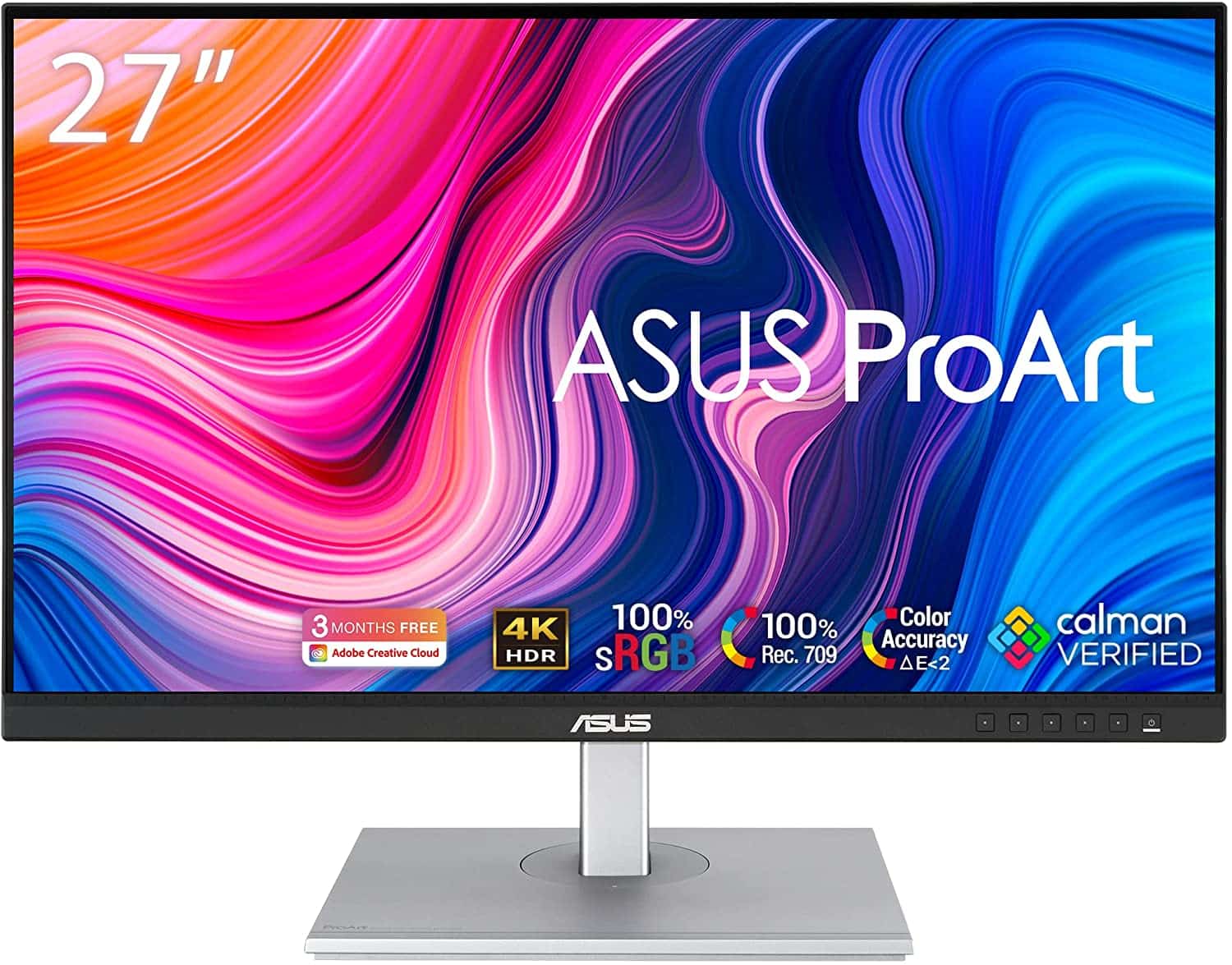 The Asus PA279CV isn't particularly cheap, but we love it so much since it's as accurate as a professionally calibrated display. It's designed and built like a ProArt monitor even if it is at the lower end of the series. The 4K IPS panel looks sharp and ready out of the box so it's the ideal and affordable choice for those who are starting with editing or content creation.
You'll love the PA279CV's looks and build quality, especially its robust silver stand with complete adjustability. It also has a USB-C slot that supports DP Alt Mode and charging, allowing you to dock your work laptop. Its only design flaw is it uses buttons for the OSD, but that's forgivable if you consider what you are getting for the price.
About the Author: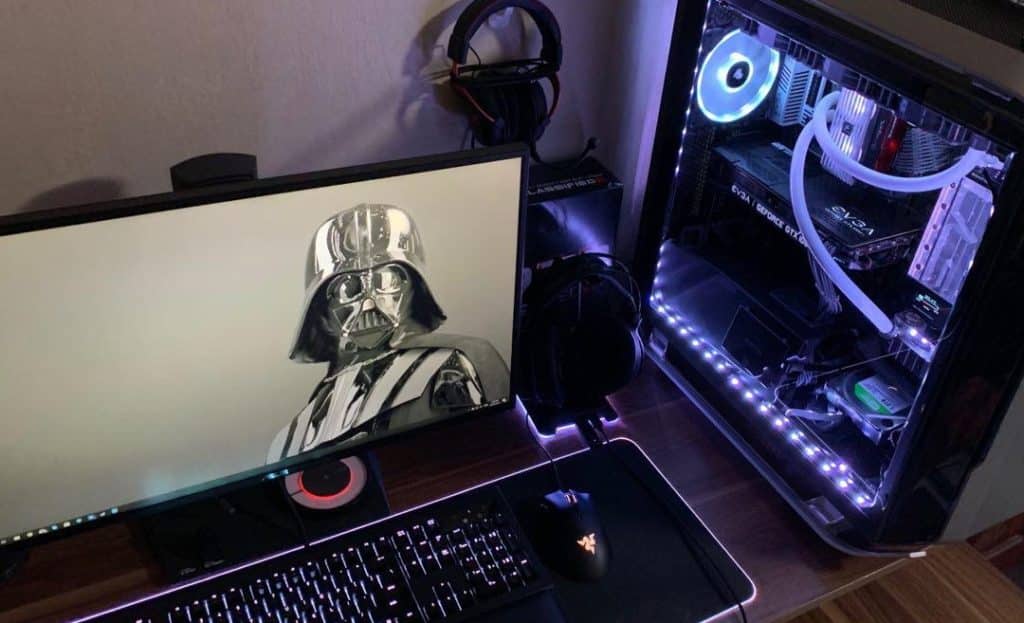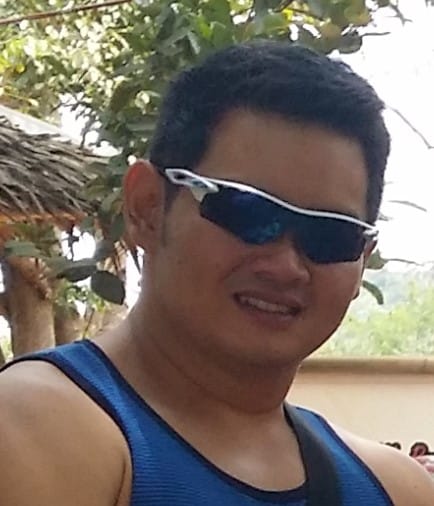 Paolo is a gaming veteran since the golden days of Doom and Warcraft and has been building gaming systems for family, friends, and colleagues since his junior high years. High-performance monitors are one of his fixations and he believes that it's every citizen's right to enjoy one. He has gone through several pieces of hardware in pursuit of every bit of performance gain, much to the dismay of his wallet. He now works with Monitornerds to scrutinize the latest gear to create reviews that accentuate the seldom explained aspects of a PC monitor.