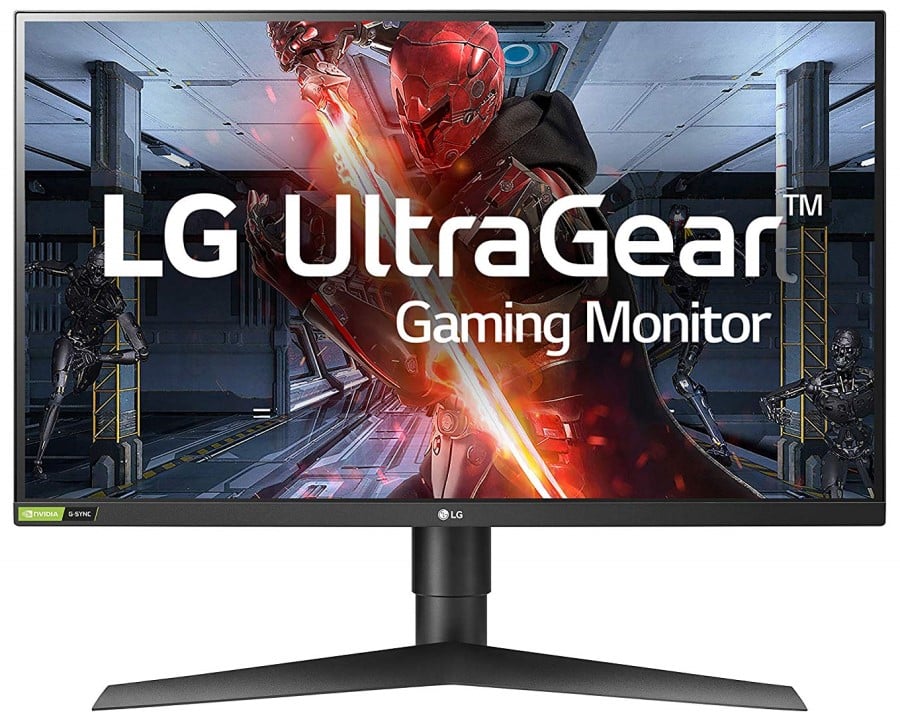 The LG 27GL850 UltraGear Gaming Monitor is an attractive option thanks to its 144Hz IPS panel in a market that's saturated with VA-based versions. There aren't as many IPS variants in the market compared to TN and VA, especially since most of them like the Asus PG279Q and Acer XB271HU are confined to the exclusive G-Sync bracket. The LG 27GL850 sits at the current hotspot right now when it comes to gaming monitors, but is there accuracy and quality behind its spec sheet and claims?

LG 27GL850 Specifications
Screen Size: 27 Inches
Resolution: 2560 x 1440 QHD
Aspect Ratio: 16:9
Panel Technology: In-Plane Switching (IPS)
Refresh Rate: 144Hz
Response Time: 1ms
Contrast Ratio:1000:1
Brightness: 350cd/m²
Built-in Speakers: No
Stand: Height – Yes
Stand: Tilt – Yes
Stand: Swivel – Yes
Stand: Pivot– Yes
VESA Compatibility: Yes (100 x 100)
Connectivity: DisplayPort 1.4×1, HDMI 2.0 x 2, USB 3.0 x 3, 3.5mm Headphone jack x 1
Dimensions (W x H x D): 24.2" x 22.6" x 8"
Weight: 15lbs

Design and Features
The LG 27GL850 is from the brand's UltraGear line up that is composed of streamlined monitors with sleek and minimalist aesthetics. The monitor is finished in a bold matte black that is timeless and easy to maintain. The display area is bezel-free apart from the bottom, but unintrusive panel borders will still be visible when the display is in use.
We prefer the looks of the LG 27GL850 since its easier to fit into builds no matter how much you change them between your upgrade cycles. The cabinet is as thin as a blade so mounting the monitor is easy, but do take note that the stand has some bulk to it. You need eleven inches of depth to accommodate the whole package, but most of that protrudes towards the back of the device.
Build quality for the LG 27GL850 is solid since there is no wobble or any sign of manufacturing defects on the monitor. Every detail is molded perfectly, while the seams and edges match tightly for that clean and durable look. The monitor feels durable even if it weighs lighter than its closest competitor, the Aorus AD27QD.
The rear of the LG 27GL850 still features the sphere design found on the brand's previous offerings, but there is no RGB implementation here. The latter is usually found on their G-Sync variants, but we think the brand should accommodate the demand for this feature with this variant. You are stuck with a ring that's surrounded with vents, but that isn't a bother and it doesn't affect the product's overall rating.
The LG 27GL850 is VESA mount compatible, but the stand that is included dictates that most will not need to spend the extra on an aftermarket option. You can adjust the height, tilt, or even pivot the screen, so getting an orientation that fits your needs is doable. The Y-shaped base looks good and it provides stability, but it takes up some space so be sure you have the real estate before you buy this model.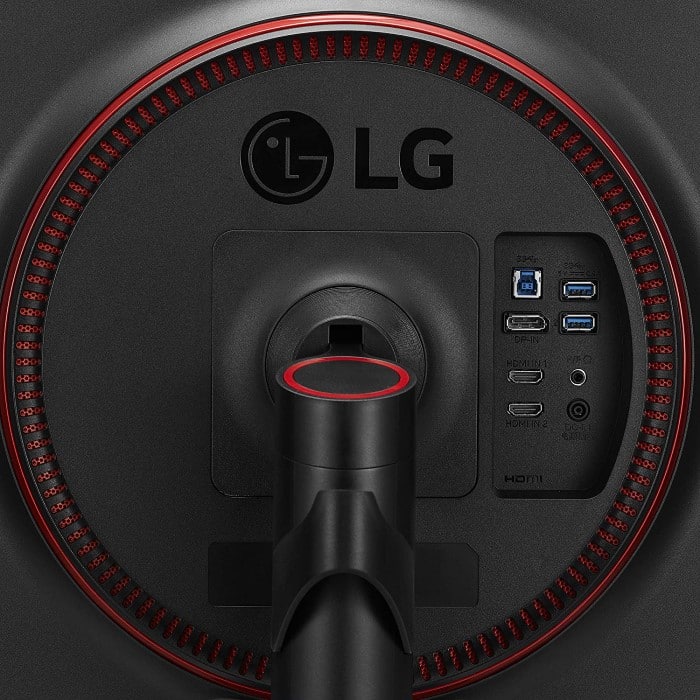 The minimalism LG applies to its products also extends towards the LG 27GL850's I/O panel. The layout at the rear only offers DisplayPort 1.4 and dual HDMI 2.0 slots, along with three USB 3.0 connectors. That's all you will ever need for daily use, but it would be handy if there were more connectivity options, especially since this monitor isn't locked with Nvidia's G-Sync implementation.
There is also no pair of speakers with the LG 27GL850, contributing to the thinness of the cabinet. Those are rarely missed, but we know a few who would appreciate the value they add to a premium monitor package.
Display and Performance
The LG 27GL850 sports a 27-inch IPS panel with a 2560 x 1440 resolution, 144Hz refresh rate, and a 1ms response time. The backlight goes up to 350 cd/m2 at its peak, while the contrast ratio is rated at a typical 1000:1 and a minimum of 700:1. LG also mentioned that the 1ms spec is reached if you use the Faster setting of the monitor's overdrive feature, so a quoted 4ms or 5ms is still more accurate since this model uses IPS technology.
The LG 27GL850's size is perfect for 1440p if you want to appreciate sharp details and would rather avoid having to use scaling. Text is still very easy to read, unlike with 27-inch 4K monitors where users with anything less than 20/20 will struggle. UHD offers a substantial increase in sharpness, but for gaming purposes at near-field use, this monitor's size and resolution should be enough.
The LG 27GL850's pre-calibrated IPS display produces great colors, covering 132% of the sRGB and 97% of the DCI-P3 gamuts easily. DeltaE average sits at 2.4, so there is no need to calibrate the monitor unless you want to correct the temperature which slightly deviates towards the cooler hue. The included sRGB mode locks down its coverage to 100%, but accuracy improves to a DE of only 1.1 with a temperature that sits closer to 6600K.
You can further improve these scores with a colorimeter, but we don't think that's entirely necessary for gaming purposes. Factoring in the cost of a colorimeter ruins the value proposition of the LG 27GL850 which is targeting practical gamers with its FreeSync/G-Sync functionality. Gamma sits perfectly at 2.2 across all modes, so there is no need to tinker with that aspect of the display.
One imaging characteristic where the LG 27GL850 falls short its ints contrast ratio, which only managed to max out at 850:1. The screen looks grayish when viewing dark images in a dimly lit environment, but that is one of the drawbacks of IPS panels. Lowering the brightness helps in some scenarios, but you need a VA-based alternative like the LG 32GK850F instead.
Panel uniformity for the LG 27GL850 is excellent despite some minor leaks at the corners. Average deviance for all quadrants stayed within 11%, while colors stayed within DE 2.6 of the D65 standard. Take note that this aspect varies wildly between unit to unit, especially since this monitor uses IPS which is prone to backlight bleeding.
Responsiveness is one of the LG 27GL850's more questionable specifications since it claims to have a 1ms response time. The monitor performs like the fastest 4ms IPS monitors we've seen, but it still produces blurring in some cases. Activating the Fast level of the Overdrive did improve the pixel's transitions, but some overshoot will start to occur at this point.
The LG 27GL850 does reach the 1ms peak if you use its Faster overdrive level, but the overshoot increases to the point of becoming a disturbance. We recommend playing competitive games with the Fast setting instead since it provides a cleaner and balanced overall image.
The LG 27GL850 is a FreeSync gaming monitor with a 48Hz to 144Hz range, but it also works with G-Sync flawlessly. This model is one of the few certified models, so you won't run into issues such as flickering while using an Nvidia GPU and its proprietary technologies. Input lag sits at 4ms, making this model one of the fastest we have seen.
Thoughts on the LG 27GL850
The LG 27GL850 is a fantastic gaming monitor with excellent imaging quality and responsiveness that places it right next to the best sellers we mentioned above. The monitor won't need calibration, but its contrast is lower than expected for a Nano IPS variant. We also love LG for putting in the effort to get this monitor G-Sync compatibility-certified, so Nvidia users aren't left out in the dust.
The only complaint we have with the LG 27GL850 is its 1ms rating which is entirely accurate, like most of the gaming monitors in the current market. Frankly, you don't need to label a product this good like that if it's not reachable without sacrificing the screen's overall quality. The monitor will still perform with excellent pixel responsiveness, so there isn't any reason to back out on it if you have your sights set on buying one for your gaming setup.
About the Author: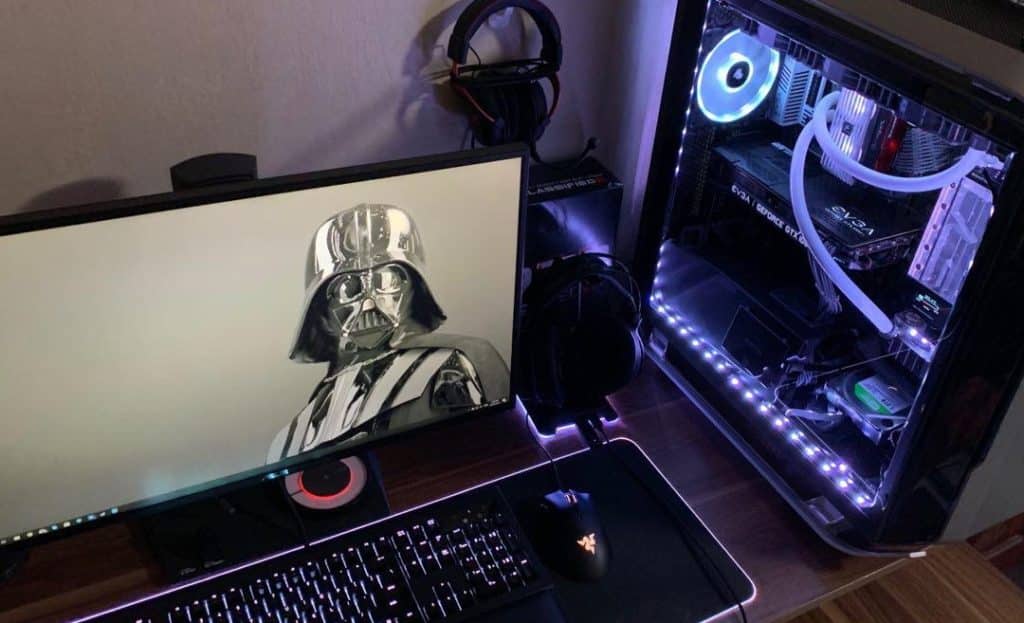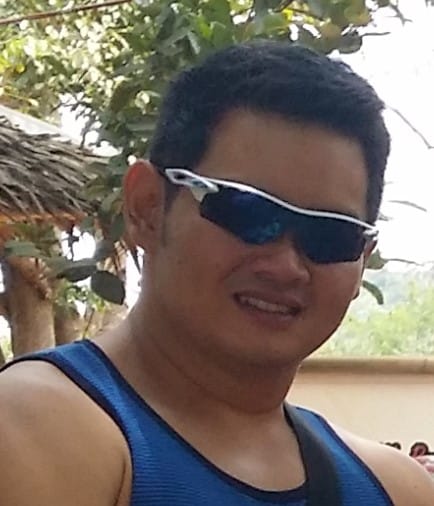 Paolo is a gaming veteran since the golden days of Doom and Warcraft and has been building gaming systems for family, friends, and colleagues since his junior high years. High-performance monitors are one of his fixations and he believes that it's every citizen's right to enjoy one. He has gone through several pieces of hardware in pursuit of every bit of performance gain, much to the dismay of his wallet. He now works with Monitornerds to scrutinize the latest gear to create reviews which accentuate the seldom explained aspects of a PC monitor.