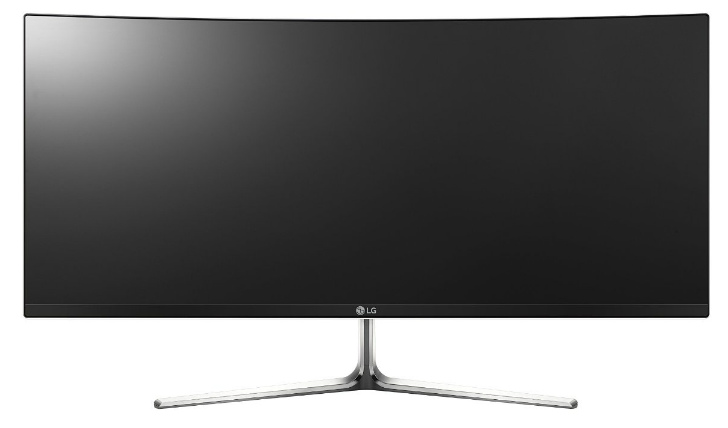 LG 34UC97 Review
MonitorNerds

Techradar

PCmag
When it comes to wide and ultra-wide displays, LG has always been one of the best choices for people because of their speed of technological advancement and the performances of their units. Following the pattern is the LG 34UC97, which is the world's first curved IPS monitor with an aspect ratio of 21:9. It is WQHD, it is IPS, it is 34 inches – it is everything you need to trade blows with the best ultrawide monitors out there. Let's have a look at everything the LG 34UC97 has to offer.
Review of LG 34UC97 – Technical Specifications
·      Display Size: 34 Inches
·      Resolution: 3,440 x 1,440p
·      Refresh Rate: 60Hz
·      Response Time: 5ms
·      Aspect Ratio: 21:9
·      Connectivity: 2 x HDMI, 2 x Thunderbolt, DisplayPort, 1 x USB UP, 1 x two-port USB 3.0 hub, one standard 3.5mm headphone jack
Firepower and Performance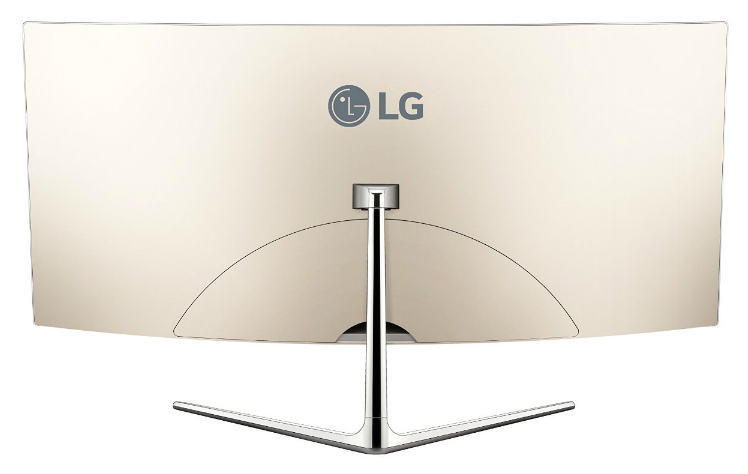 The LG 34UC97 has a lot to offer in this department, with a Wide-quad high definition (3,440 x 1,440p) and a 60Hz refresh rate to go with it. The sheer desktop estate provided by the display is impressive and is a boon for multi-taskers. The panel used here is the IPS panel that brands this monitor as ideal when it comes to watching movies and multimedia. This is because not only is it capable of great color reproduction, but the viewing angles are also as wide as 178/178 degrees(horizontal and vertical). With the panel being slightly curved, you get that feeling of 'immersion' while gaming or watching movies. The panel is W-LED lit and offers 10-bit color reproduction. Covering over 99% of the sRGB color gamut, the color accuracy on the 34UC97 is pretty much unmatched. The pixel density of 110ppi (pixels per inch) ensures that you have a great sharpness to go with that color performance.
Driving these high specs and making this display a tempting choice for both work and play, we have a refresh rate of 60Hz (which is pretty much the best we are gonna get with a resolution this high) and a response time of 5ms. The latter, however, could have been better as a 5ms response time on this display does not leave it as a good choice for heavy gaming. But light FPS gaming, some graphics work, multimedia – everything else is still aces on the LG 34UC97.
You also have a split-screen option on this monitor, as you would have on any good wide display, that helps you with multitasking. One other thing about the LG 34UC97 is that the curve of the panel is very gentle, making it a very good bet for a multi-monitor setup (which, considering the 34-inch size of the monitor, will look pretty epic).
Right off of the packaging, the factory settings of the 34UC97 do not disappoint at all, with the brightness being measured at about 232cd/m2 and the black level ratings at 0.21cd/m2. This means you have deep blacks and bright whites, which leaves the other shades in between, that are covered with a wide gamut and a 10-bit color production on this display. These ratings also make the contrast ratio to be 1104:1, which trumps 1000:1 contrast ratio most brands have to offer with wide screens.
For calibration, you have a 'hidden' joystick beneath the front bottom edge of the panel that you can use to navigate the OSD (which is very easy to use, by the way). Additionally, if you have a specific purpose, like watching media or working on editing, there are several pre-designed modes on the LG 34UC97, like photo and cinema. If you are in content work and you are an avid reader/writer, there is a reader mode that tones down everything gently to reduce eye strain.
Build and Connectivity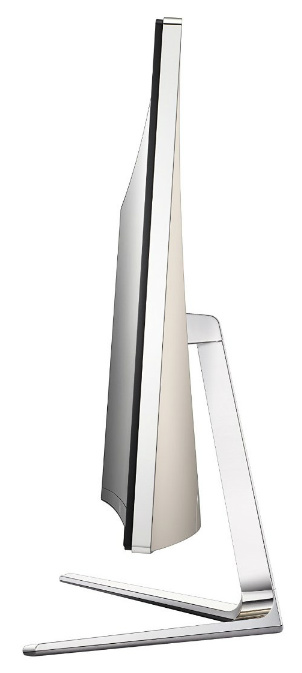 The curve of the LG 34UC97 has a 3.8-metre radius, which is pretty gentle and hence, good for close-up viewing. The bezel is not very thick, and the IPS panel has an anti-glare coating on it to ensure eye comfort. The stand is one attractive feature of the monitor, with a twin-legged structure and chrome plated finish. The stand is thin (as compared to the size of the display VS the usual stand thickness) and sturdy, with the ability to being detached and provide a tilt adjustability within the -5º ~ 15º range. Other than that, there is no swivel of pivot adjustability on the monitor, and that can be counted as a con, but seeing how the dimensions of the curved 34-inch powerhouse are 32.7 x 18.6 x 8.8 inches, it is understandable as to why these things aren't there. To enhance the comfort while working or using the display for pleasure is provided by the Ultra blue light reduction technology (that filters out the bad blue light radiation and reproduces the colors with a mix of shades with a safe wavelength), flicker free technology and the screens surface, which is very light matte. The matte nature of displays allows them to avoid reflecting light, or in other words, whatever is in front of them. As a result, using them in bright environments presents no problems at all.
There are no buttons for navigating the OSD on this monitor and the design is very neat and straight-up 'no frill.' You can use the tiny joystick on the bottom edge of the bezel for calibrating the settings. The on-screen display on this monitor is very comprehensive, and it helps navigate through a large number of settings and presets. However, while switching through various inputs, there are a few seconds of waiting during the time you are making your choices, which makes things a 'four or five-second click-and-press' process. Other than that, the OSD serves you perfectly.
On the back, we have all of the ports lined up together nicely – starting with (left to right) the power input, the audio input, the HDMI ports, the Displayport, the Thunderbolt ports, the USB UP port, followed by two USB inputs. The Thunderbolt port makes it Mac-compatible and also, is a unique selling point. This is because if you are to handle media that can utilize the 3,440 x 1,440p resolution and the full viewing abilities of this display, it is going to occupy a huge space. With this, comes the need for a wide bandwidth and transfer rates as high as 10 Gbit/s (and 20 Gbit/s in the case of Thunderbolt 2), the kind that Thunderbolt provides with no problems. And the LG 34UC97 has two of them. The monitor comes with the Displayport and HDMI cables as well, so you don't need to worry about that at all. The connectivity on this display is impressive, as, with all these ports, there is pretty much nothing you can't do.
Bottom line
Pros
·      3,440 x 1,440p resolution
·      21:9 aspect ratio
·      Great color reproduction and image quality (10-bit)
·      Excellent, gently curved design
Cons
·      Expensive
·      Not a great choice for gaming (60Hz refresh rate)
·      5ms response time
·      The OSD is a bit slow while switching through input settings
·      Lack of adjustability (only tilt adjustment available)
World's first curved IPS monitor, the LG 34UC97 lives up to its expectations when it comes to image quality. This is a monitor that can trade blows with the best ones out there in the same price range when it comes to that. However, if we look at the overall features of this display and tag them at a price of around $900, there might be better competitors available in the market if you are looking for specific things – like a low response time for gaming, or a higher resolution with a lower screen size. But if your purpose is mild gaming, some editing and a lot of media viewing/office work, there is nothing that serves you better than a unique blend of LG's 10-bit, 1440p, curved IPS and wide gamut. LG 34UC97 provides you with the best of on-screen aesthetics.