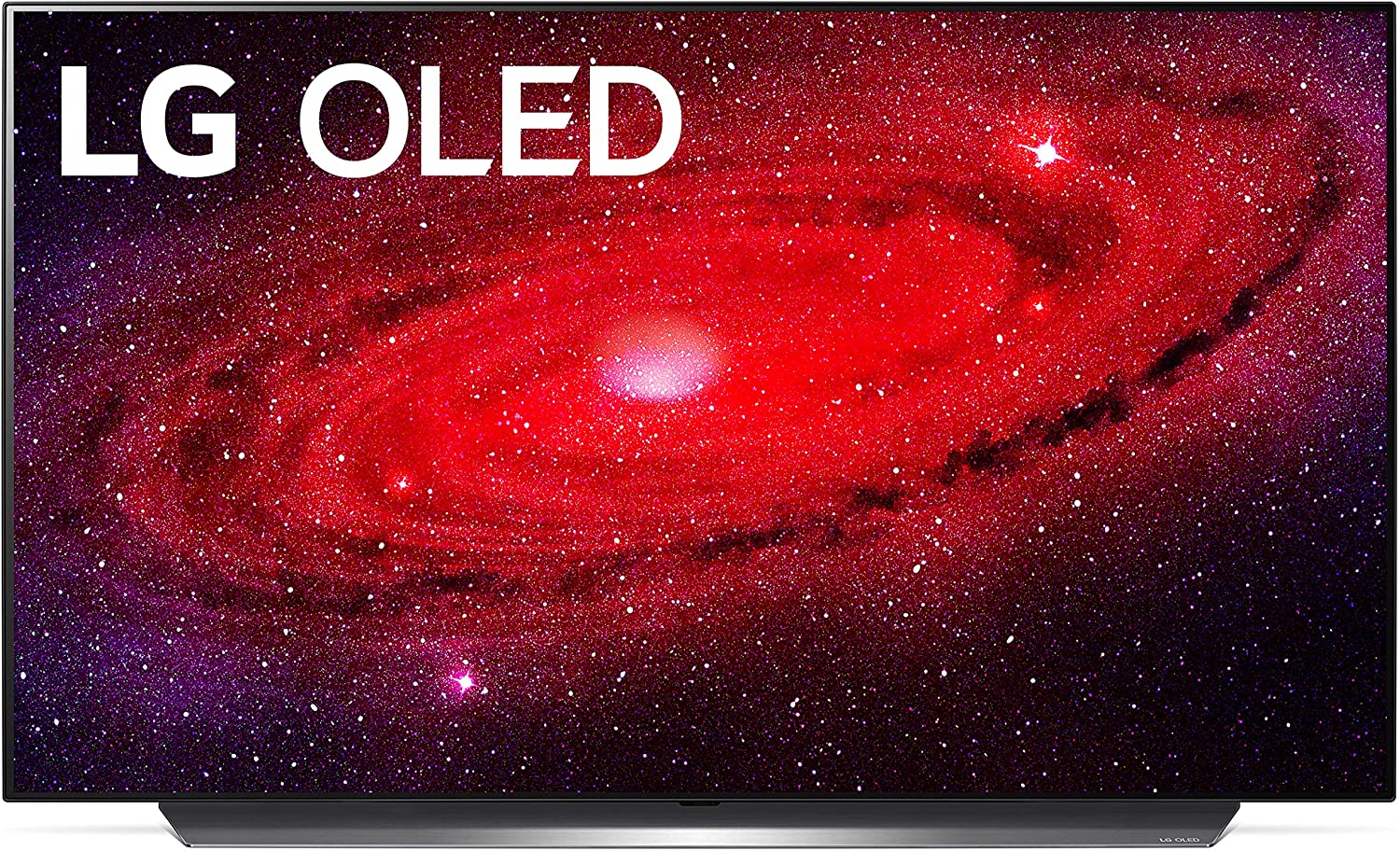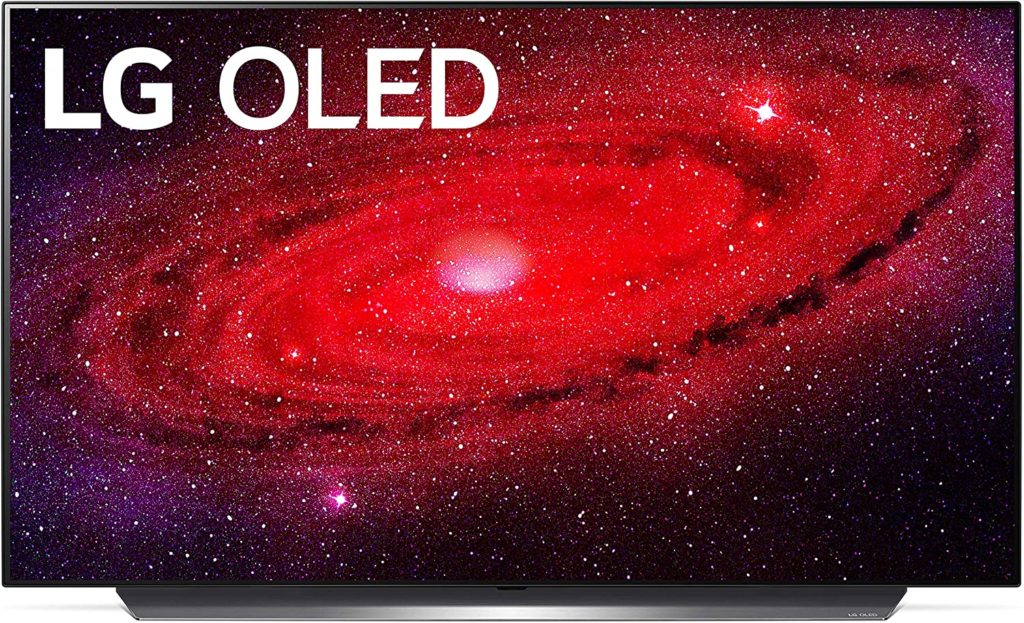 The LG 48 CX is basically an OLED TV, but its unique 48-inch size makes it the ideal dual-purpose OLED display for your PC and console setups. Most of its competitors aimed at the PC use segment are 55 inches like the Alienware AW5520QF which are simply too big for desktop use and more than twice as expensive. The LG 48 CX is an excellent solution for those who want a true HDR experience, but what kind of numbers can it provide?


LG 48 CX Specifications
Screen Size: 48 Inches
Resolution: 3840 x 2160 4K
Aspect Ratio: 16:9
Panel Technology: OLED
Refresh Rate: 120 Hz
Response Time:<1ms
Contrast Ratio:Inf:1
Brightness: 1000cd/m²
Built-in Speakers: Yes (40w Total Output with Woofer)
VESA Compatibility: Yes (300 x 200)
Connectivity: HDMI 2.1 x 4, USB 2.0 x 3, Optical Audio Out x 1, 3.5mm Jack Out x 1, RS232C Service x 1, Composite x 1
Dimensions With Stand(WxHxD): 42.2″ x 25.6″ x 9.9"
Weight: 32.8 lbs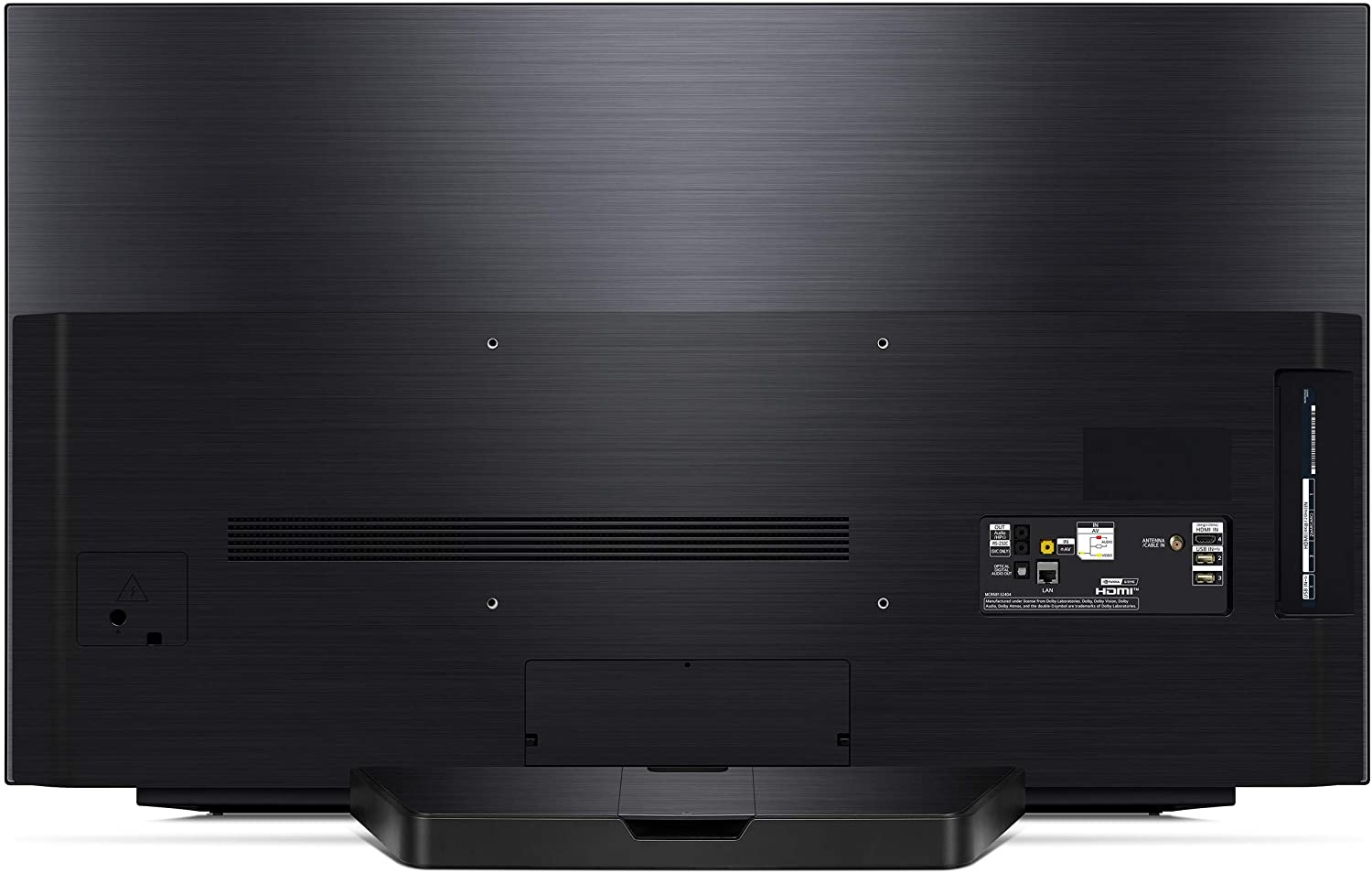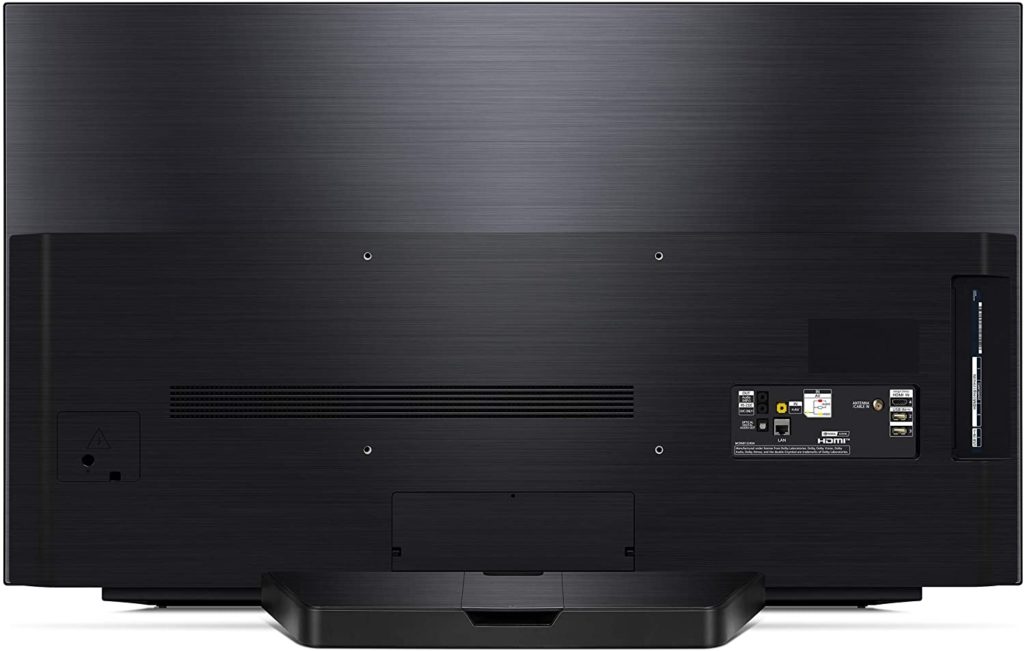 Design and Features
The LG 48 CX slots into the midrange segment of its OLED TVs, but it isn't a slouch when it comes to looks. The device has a minimalist appeal and a gray or gunmetal finish which sets it apart from your usual matte black gaming monitor. The OLED panel doesn't have plastic outer bezels, but there are very thing borders which you won't really notice even when using it in desktop mode.
You have to consider that the LG 48 CX is still a TV even if its smaller than the more common OLED models, so you need a massive desk to support it. Its more or less three and a half feet wide, so you might not have enough room for bookshelf speakers and other large accessories. The device weighs in at over 30 pounds, so make sure your table surface isn't fragile before buying it.


The LG 48 CX is built just like any top of the line TV from the Korean tech giant, so every corner's fit and finish are impeccable. The plastics used are smooth yet sturdy, while the metal parts reliable reinforcement to the screen's very thin frame. We also didn't notice any unwanted flex or wobbling from the device, so you can be confident that it won't suddenly topple over.
The LG 48 CX doesn't function like a normal monitor when it comes to its features and OSD since it has the brand's WebOS with ThinQ AI. It's a smart operating system that you can access with the included Magic Remote to browse through apps and of course, the TV's OSD settings. Its quite easy to use, but you also have to note that you get access to media apps like Netflix even if there is no host device attached to the product.
The LG 48 CX doesn't use a conventional stand since it is basically a TV that is larger, so it uses a base instead. It has a large footprint and it doesn't offer any kind of adjustment, so you have to put into consideration where you will be placing this model. You can opt for VESA mounts, but arms with 300 x 200 adapters that can hold the weight and size of the device will be difficult to come by or expensive.
Connectivity is also fantastic with the LG 48 CX since it has four HDMI 2.1 slots which can support its 3840 x 2160 120Hz native output. You will also find several other connectors such as USB 2.0 ports for thumb drives and peripherals, as well as optical, composite, RS232C, and analog jacks on the I/O at the back. What's missing from it to make it a true PC display is DisplayPort 1.4 which can also offer the bandwidth necessary for the screen's specifications.
The LG 48 CX naturally has built-in speakers, but they aren't as good as the pair on the C8 or C9 models we've seen in the past. Of course, they have more output power than monitor speakers and a lot of extra features such as motion interpolation, but soundbars or even your headsets will provide a better overall experience.
Display and Performance
The LG 48 CX sports an impressive 48-inch OLED panel with a 3840 x 2160 resolution, a 120Hz refresh rate, and a near-instant response time. The panel's brightness is unspecified on the official product page, while the contrast ratio is at inf.:1. The latter is made possible by the OLED screen which has individually dimming pixels which also enables true HDR performance for the device.
The LG 48 CX's pixel density isn't terrible like the 27-inch variants, but we'd say it straight that it isn't suitable for productivity use. However, its excellent as an entertainment and gaming display due to its size and screen specifications. You would seriously strain your eyes staring at a massive display like this model, but at least with gaming and movies, you can sit back and relax.
You might also notice that the LG CX 48 doesn't completely fill up if its connected to a PC at the full 3840 x 2160 resolution. This issue is caused by the brand's Screen Shift technology which helps prevent burn-in that is still very possible on this device. You can either completely turn it off in the 48 CX's OSD, or you can set a 3802 x 2136 resolution and just set games to run at the native spec.
The LG CX 48 is capable of wide gamut reproduction, but our measurements only gave us 98% sRGB coverage and around 88% for DCI-P3. We suspect this is since due to our GPU only having an HDMI 2.0 output which limits the color to YCbCr at 2160p. However, games will produce the full-color output as long as they are HDR compatible.
Color accuracy isn't great for the LG CX 48 out of the box since it is tuned to produce as much vibrancy as possible. The dE average sits at 3.31, while the color temperature is too warm which results in some yellowish tinting. Calibrating the TV will produce a more balanced temperature and a superb dE average of 0.98, but we think we can get better results overall if it's connected to an HDMI 2.1 output.
Another limitation with the LG CX 48 is its low peak brightness of 281 cd/m2 in SDR, although its peak HDR brightness of 730 cd/m2 makes up for it. The monitor also has an immeasurable contrast ratio due to its individually dimming pixels, so you still get deep, oily blacks and true HDR performance. 4K HDR games on next-gen consoles and on Nvidia's 30-series or AMD's RDNA2 cards will look ravishing on this device.
Panel uniformity for the LG CX 48 is excellent thanks to its OLED panel which doesn't suffer from light leaks or clouding. Black and grey backgrounds will look even across the screen, and there is no discoloration noticeable on any of the screen's quadrants. You might see some minor banding, but its not an issue during regular use.
The LG CX 48 also doesn't suffer from blurring or ghosting issues since OLED panels have near-instantaneous response times. We didn't see any trails or persistence even if it's running at 60Hz which means its superbly suitable for fast-paced play. Take note that it doesn't have an overdrive feature like most gaming monitors since it's a TV, but its entirely unnecessary especially if you can run it at 120Hz.
The LG CX 48 is one of the few models that are compatible with both FreeSync and Nvidia's G-Sync compatible mode. The latter is crucial here since only Nvidia has a true 4K card in the form of the RTX 2080 Ti at the moment. All that will change when the next-gen GPUs with HDMI 2.1 ports change, so hopefully, we can run PC games with no subsampling and with optimal framerates in UHD.
The LG CX 48 has an 11ms input lag at 60Hz which isn't the fastest, but still twice as agile as many 4K HDR TVs on the market. It's not comparable to some of the fastest monitors we recently tested like the Samsung G7 models but most would be hardpressed to notice the difference without comparing them side by side.
Thoughts on the LG CX 48
The LG CX 48 is the first OLED TV we can consider as a suitable candidate for desktop use due to its unique size. It's a more comfortable option than the 55-inch models we have, plus it can provide a fantastic HDR performance even if it falls short in some aspects. We love that it's a 120Hz screen that's compatible with both Nvidia and AMD GPUs, but you do have to wait for the next generation of hardware like the PS5 or the Xbox Series X to truly enjoy this product.
Some of the limitations such as the rigid stand are acceptable since this is still a TV model that's designed for a living room and not a desktop setup. However, we think the biggest issue here is still the possibility of burn-in, so you need to take extra care of this display. The LG CX 48 isn't cheap by mortal standards, but it's still a more practical choice than the BFGDs and LFGDs with OLED to boot.
Pros:
Excellent OLED Panel
Great HDR Performance
Size Suitable for Desktop Use
FreeSync/G-Sync Compatible
Low Input Lag
Cons:
Expensive
No Ergonomics
Prone to Burn In
HDMI 2.1 Can't be Utilized (at the time of review)
 -About the Author: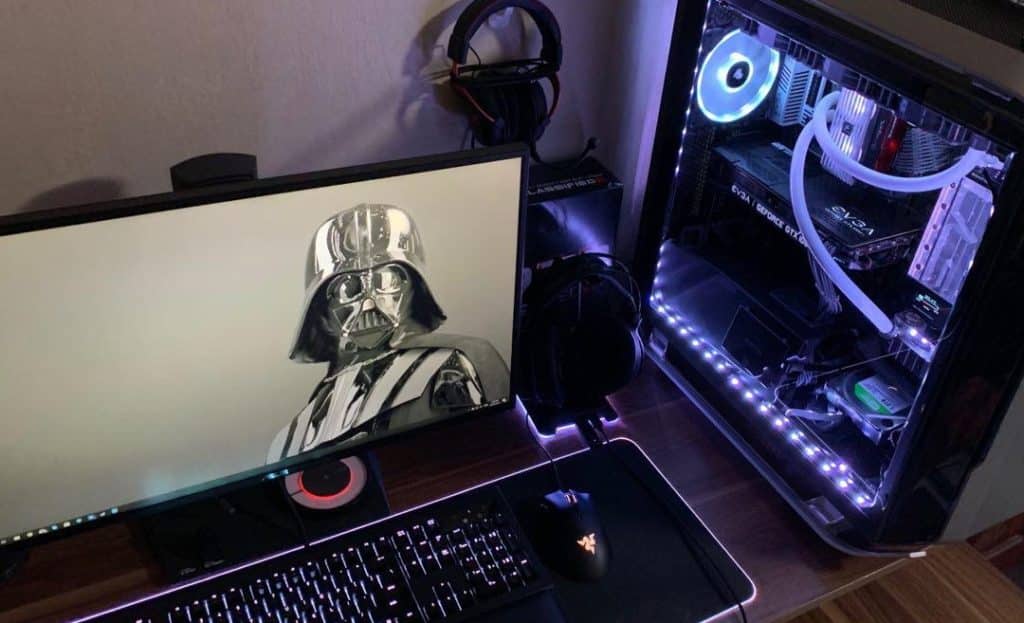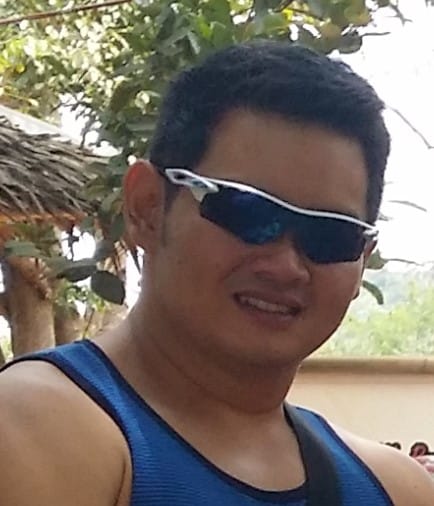 Paolo is a gaming veteran since the golden days of Doom and Warcraft and has been building gaming systems for family, friends, and colleagues since his junior high years. High-performance monitors are one of his fixations and he believes that it's every citizen's right to enjoy one. He has gone through several pieces of hardware in pursuit of every bit of performance gain, much to the dismay of his wallet. He now works with Monitornerds to scrutinize the latest gear to create reviews that accentuate the seldom explained aspects of a PC monitor.