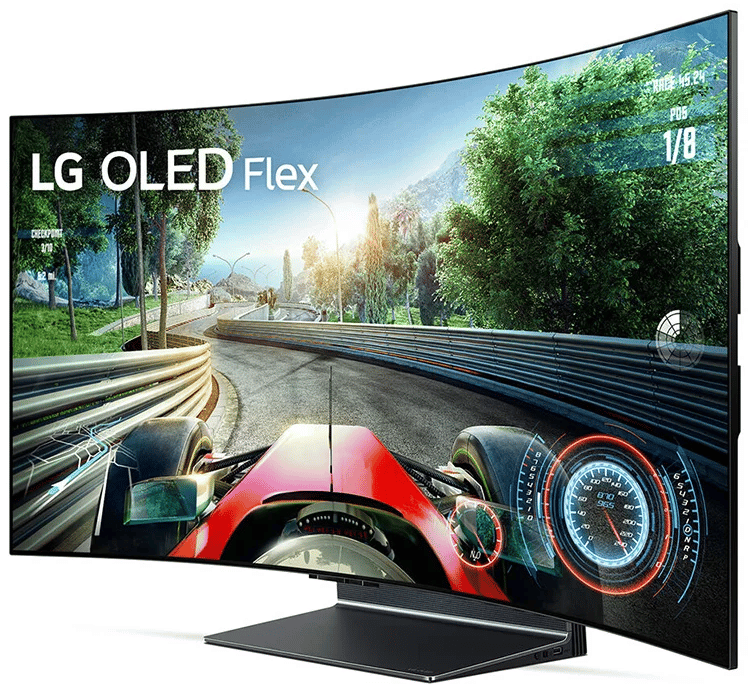 The LG OLED Flex LX3 takes the flagship gaming display category further by offering a curved and bendable OLED panel. However, it's not fixed in a curve since you can tweak it to find the perfect angle that will improve its immersive capabilities. Pricing isn't available yet, but it is obvious that this is going to be an investment that warrants a sneak peek.
LG OLED Flex LX3 Tale of the Tape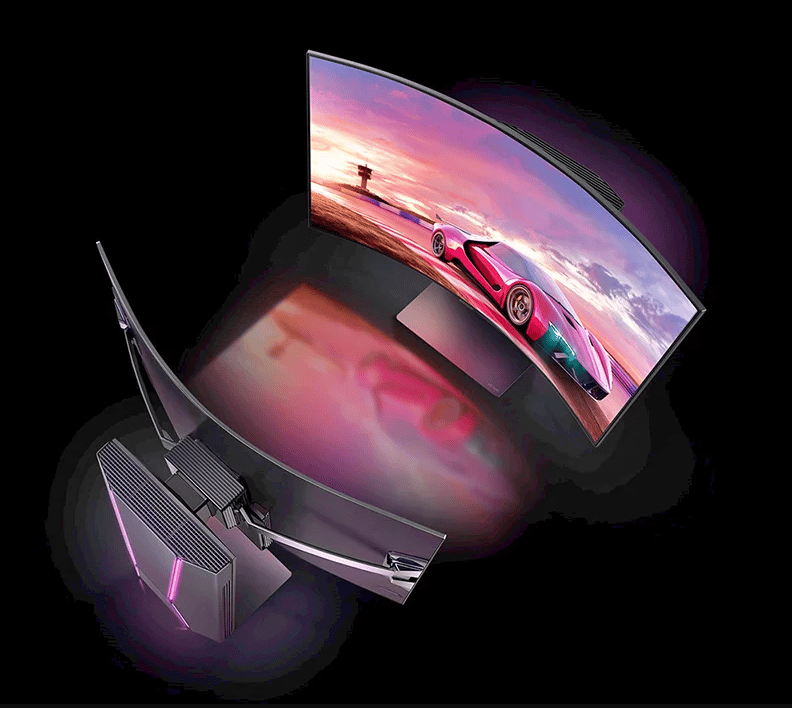 The LG OLED Flex LX3 is basically a bendy LG 42C2, but it is tuned more for gaming rather than an all-around entertainment centerpiece. It has the same 42-Inch screen with a 3840 x 2160 resolution and a 120Hz refresh rate. Its HDR certification isn't final, but there isn't any doubt regarding its performance in that regard since it's an OLED display.
But what makes it truly special is its controllable curvature which you can tweak to suit your preference. It is controlled by a dedicated knob on the remote so you don't have to grab the screen and jimmy it to bend. You can change its radius between 20 presets which are fixed at 5% increments, with the maximum setting at 900r.
It also has a special stand that's designed to accommodate its size and mechanisms while providing height and tilt adjustments. As we all know, the OLED TVs that are being used for PCs are fixed unless you buy VESA mounts for them. The massive stand also has RGB lighting so you can set the mood or match the monitor with your lighting theme.
Another impressive upgrade the LG OLED Flex LX3 received is a pair of front-firing 40-watt speakers. That's a lot of audio power, considering most gaming monitors only have 2 watts per channel. You also get productivity features like PiP and PbP so you can maximize the massive monitor for other purposes like editing or business use.
Editor's Choice: The LG OLED Flex LX3 doesn't have a release price or date yet since it is still in the prototype stage. It may seem gimmicky, but we love that LG is trying to move further into the future by innovating instead of rehashing its old flagships. Keep watching this page if you are interested since we will post updates once we receive them.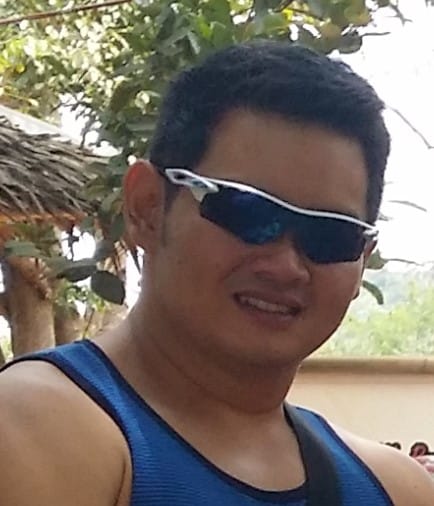 Paolo is a gaming veteran from the golden days of Doom and Warcraft. Since junior high, he has been building gaming systems for family, friends, and colleagues. High-performance monitors are one of his fixations; he believes that every citizen's right to enjoy one. He has gone through several pieces of hardware in pursuit of every bit of performance gain, much to the dismay of his wallet. He has also spent half a decade researching, reviewing, and writing about these products and now has over 1400 articles about the best gaming tech under his belt.