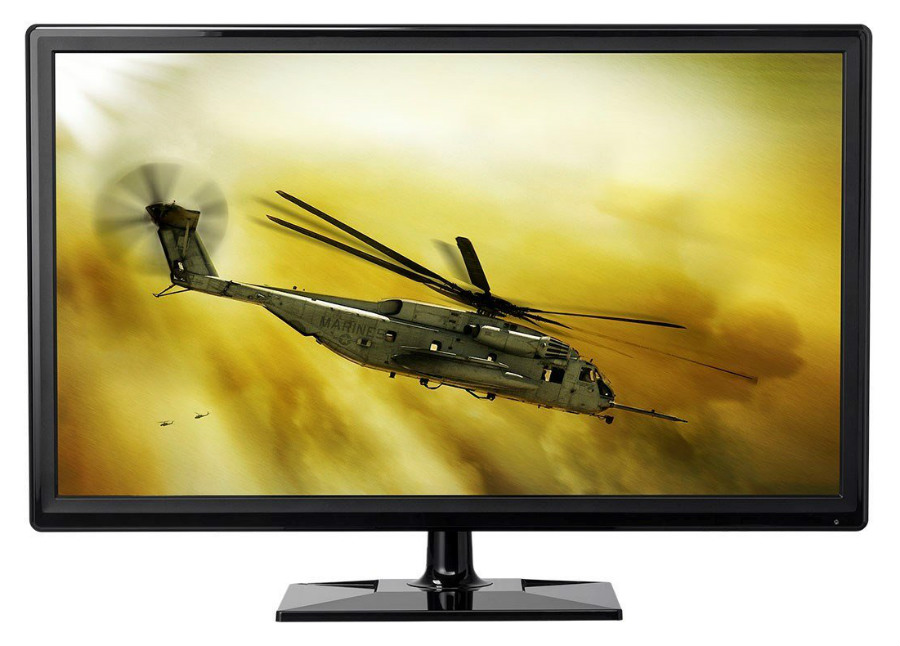 The Monoprice MP27 Zero-G aims to fill the desires of gamers for a responsive, but sharply detailed gaming monitor. The 27-inch 144Hz segment is densely populated with a lot of options, making it difficult to capture a crucial slot if the product does not have the vital elements. The Monoprice MP27 Zero-G is one of the cheapest 1440p monitors we have seen to date, making it appealing to prove if the sub $400 price tag would be well spent.

Monoprice MP27 Zero-G Specifications
Screen Size: 27 Inches
Resolution: 2560 x 1440 2K QHD
Aspect Ratio: 16:9
Panel Technology: Twisted Nematic (TN)
Refresh Rate: 144Hz
Response Time: 1ms
Contrast Ratio: 1000:1 (Static)
Brightness: 350 cd/m²
Built-in Speakers: Yes
Stand: Height – No
Stand: Tilt – Yes (-5°/+20°)
Stand: Swivel – No
Stand: Pivot – No
VESA Compatibility: Yes 100 x 100
Connectivity: DisplayPort 1.2 x 1, HDMI 1.4 x 1, HDMI 2.0 x 1, DVI-D x 1, 3.5mm Jack
Dimensions with Stand(WxHxD): 25.4" x 17.8" x 6.7"
Weight: 14.8 lbs

Design and Features
Right off the bat, the Monoprice MP2734 Zero-G looks just like any other budget monitor so a lot of users might not find it attractive. The bezels are thicker than what we are used to, but still within reasonable limits that don't distract. We also disapprove glossy black finishes because they are susceptible to dirt and scratches, although the shiny look and the sophisticated appeal it implies might appeal to some.
The Monoprice MP2734 Zero-G's is thinner than most making it lightweight at only 10lbs. The plastic doesn't feel robust or solid, but the flexing and creaking are bearable. The weakest link of the package is its wobbly stand which only offers tilt for adjustment. The hinge is located at the base instead of on the screen's body, making it difficult to shift the screen at times. It's a good thing you can remove the mechanism in favor of VESA mounting which opens up more setup possibilities.
What's great about this budget offering is that it comes well equipped in the I/O department. There are no USB ports, but you get a DisplayPort 1.2, two HDMI slots, and a Dual Link DVI making it easy to utilize the Monoprice MP2734 Zero-G as an all in one display for your host devices. There are built in speakers included in the package with surprisingly sufficient power, but the lack of refinement might not make it ideal for immersive gaming.
Display and Performance
The Monoprice MP2734 Zero-G features a 27-inch TN panel with a native resolution of 2560 x 1 440, 144Hz refresh rate, and 1ms response time. The OSD is a bit messy to navigate, and it's a good thing this model doesn't require a lot of tweaking to max out its potential. Out of the box, the output is decent except for minor grayscale errors and the reddish hue the screen gives off.
These are easy to fix with the temp sliders, and once you have, the Monoprice MP2734 Zero-G shines with a Delta E of only 1.70. Leaving it in its default state of 2.6 Delta E isn't bad as well unless the flaws mentioned above affect your visuals. Setting brightness from 30% to 50% results in acceptable contrast ratios which range from 700 to as much as 780, which from our experience isn't too bad for a TN or IPS screen.
The limited viewing angles exclude the Monoprice MP2734 Zero-G from joining the list of multi-monitor options out there. Moving slightly off axis from the center, degradation and color shift will immediately become apparent. It's a good thing the panel in the review unit was superb since it only showed a deviation of 10% from the center to the sides.
If you are looking to buy the Monoprice MP2734 Zero-G for your competitive gaming sessions, saving money isn't the only benefit you get. This product clocks in with a mere 7ms for input lag, enabling it to compete with products twice its price. Ghosting and trailing aren't an issue because the TN module was speedy enough, even in fast-paced sequences.
Finally, the Monoprice MP2734 Zero-G comes with FreeSync functionality which can alleviate tearing and stuttering anywhere from 40FPS to 144FS. Once activated, users can easily see the gaming pedigree we love about high-end offerings without paying for the premium. The limitation now falls onto AMD graphics cards which still hasn't released a true 1440p 144Hz card. Owners might not be able to enjoy the maximum benefits of 144Hz monitors, but the Monoprice MP2734 Zero-G is a great mainstay which can last for years to come.
Thoughts
We are pleasantly surprised at what the Monoprice MP2734 Zero-G can do despite its low price tag. There are compromises the exterior's design and some of the functionalities, but overall, this device is an excellent gaming monitor. You need to put in a bit of effort to maximize the TN panel's capabilities, but you won't need calibration hardware to do so.
At the time of this review, the Monoprice MP2734 Zero-G is asking for a price which almost hits the 1080p segment below it. Paying $350 for a 1440p 144Hz upgrade is fantastic, although, you will have to live with minor limitations which are so used to not seeing on higher quality, more expensive offerings.