I. Introduction to Best Gaming Monitor for First Person Shooters

Fast and Lag-free gaming monitors are ideal for FPS games because of the advantages these cutting-edge products provide such as responsiveness and focus. Extremely competitive gamers need to exploit every edge to blow past every other contender to achieve total victory.
Aside from image quality, these products should offer the lowest input lag possible to provide stunning responsiveness and input control, all while improving focus via an excellent connective feel to the events on screen. As icing on the cake, these products also include exciting gamer-centric features designed for games like Doom, Titanfall, Counter-Strike, and Call of Duty 2.
II. How To Choose the Best Gaming Monitor for First Person Shooters
There are some points you have to consider before you buy a particular model from a reputable brand. Most of these products offer typical high-end specs similar to other models, but what makes the search for the perfect display exciting is their variances in real-world performance.
Input Lag
Manufacturers rarely mention input lag in the included spec sheet of each package. This capability should not be confused with response time examples like the 1ms response time you usually see on TN equipped gaming monitors, and there is no way of conveniently finding out the actual outputs of each model unless you use specialized instruments such as signal testers.
Input lag is the time it takes a monitor to process the signals your graphics card and input peripherals are sending to the game and then to the screen. Simply put, this aspect is the delay between your mouse click or keyboard press and the weapon firing its projectile on screen, or something similar. Ideally, the best gaming monitor for first person shooters should have more or less 10ms for it to be rated as lag-free or branded as the fastest, but you can still get mileage out of offerings with up to 15ms.
Most shooters rely on hit detection to score a kill or deal damage, so if what you see has a huge delay, your actions will inevitably be delayed as well. Input lag also affects your in-game focus, particularly for situations such as tracking and sniping your fleeing opponents or fighting in close quarters where a millisecond could spell the difference between kissing the cold ground or splattering your enemies.
Refresh Rate
The refresh rate is the number of times your chosen monitor can redraw the screen in a second. Theoretically, the more frames your GPU can send to a capable display, the smoother the images will be for your eyes. While this is true in most cases, some individuals report that they see little to no difference between a 60Hz and 120Hz.
Nevertheless, once you have used a 120Hz or 144Hz monitor, its benefits are something which you cannot unsee, and going back to a typical 60Hz model will feel disappointing. Having a higher refresh threshold also cures the age-old issue of stuttering and blurring users experienced when the digital world transitioned to LCD displays.
Image transitions feel fluid-like giving your game a glowing, more realistic feel which some users call the "soap opera treatment." Having a higher refresh rate also affects a monitor's input lag, so it isn't surprising that these gaming monitors we chose also have the lowest delays you can experience.
Response Time
Response time is a different technicality than input lag and is boldly advertised by gaming monitor manufacturers on spec sheets and packaging. This rating is usually displayed either as 1ms or 4ms depending on panel type, the former for Twisted Nematic and the latter for In-Plane Switching panels.
This number dictates how fast pixels can transition from black to white and black again. But remember, manufacturers only include GTG or gray to gray times instead of the full range so that they can boast of a lower number.
A fast response time is crucial because a low rating will equate to less blurring, ghosting or artifacts on screen. If a particular pixel is sluggish, you might see some image trails which will not match the rest of the screen. While this flaw isn't game breaking, it can be annoying for hyper-fast situations such as twitch aiming or when running around in-game.
Panel Type (TN IPS)
The best gaming monitors for first person shooters almost always come in two-panel flavors; TN or Twisted Nematic and IPS. Each of these two has pros and cons, but we cannot honestly recommend a definite contender since their differences outweigh the other significantly.
The TN panel is the cheapest and most popular type used for a lot of gaming monitors for its cost effectiveness and stellar speeds. Every gaming monitor equipped with TN have 1ms GTG times and some of the lowest input lag ratings, so they are preferred for competitive FPS. Their main downsides are limited viewing angles and blander color and contrast performance, which usually matters less than responsiveness.
On the other hand, IPS panels are widely preferred because of their eye-popping color capabilities and excellent viewing angles. By modern standards, this type is heavily preferred for enhanced visuals, but you sacrifice pixel responsiveness since IPS is limited to a 4ms GTG response rate.
Panel Size and Resolution
The most popular standard for FPS tournaments is still 1080p at 24 inches. Despite the aging presence of monitors in this class, its excellent staying power in the professional arena can be attributed to its superb balance of image detail and clarity over its GPU power requirements and efficiency. 1080p is quite easy to run even with budget cards, so attaining high frames to maximize a gaming monitor's high refresh rates is easy as peas.
1080p at 24 inches is also widespread across a larger chunk of PC gamers, so fans and enthusiasts are already comfortable with the standard. But recent trends suggest that 1440p at 27 inches is the next logical step as GPUs become even more powerful, and graphics demands become meticulous. While there are only a few significant events hosted on this standard, the direction of the market and steadily reducing prices inhibits growth and interest in gaming at 1440p.
III. The Best Gaming Monitors for First Person Shooters
Asus ROG Swift PG278Q – Monitornerd's Best Overall Gaming Monitor
The Asus PG278Q consistently makes it to our buying guides because it is an amazing performer wrapped into a well-loved ROG treated exterior. This 1440p 27-inch monitor is capable of 144Hz refresh rates and 1ms response time, and its input lag sits at around 3.6ms which most players won't even notice.
This model includes G-Sync to cure tears and stutters in case your favorite shooter includes titles like Battlefield 1 which puts most GPUs to the test. Aside from its other gamer-centric features, the Asus ROG Swift PG278Q also comes with fantastic physical features such as the ergonomic stand and unmatched build quality which accentuates the premium nature of this product.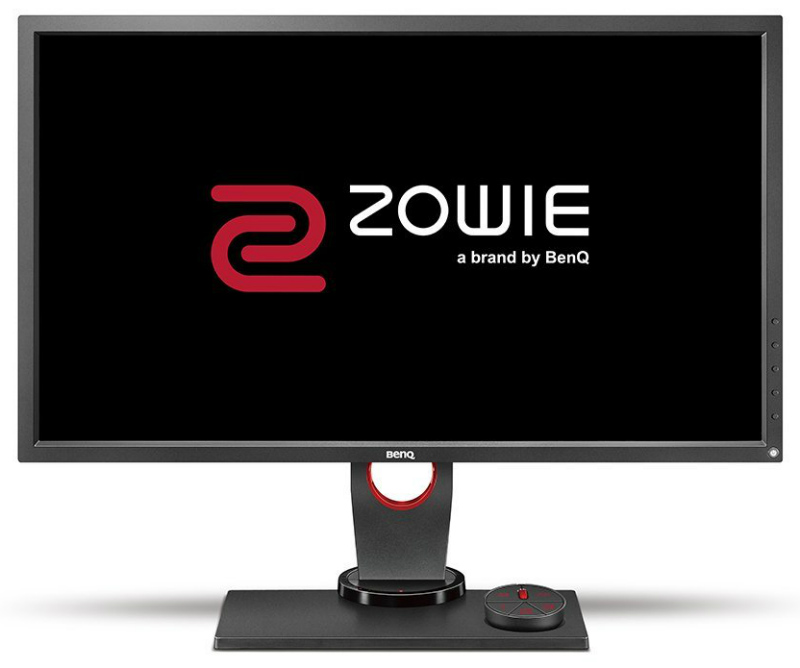 The BenQ Zowie XL2730Z is one of the fastest 27-inch 1440p monitors we have seen to date since its input lag slightly edges past the PG278Q at only 3.3ms. We love how the brand designed their famed XL series of display products, from the flexibility to the intuitive inclusions such as the S-Switch Arc.
Performance-wise, the BenQ Zowie XL2730Z is built to impress with its Freesync feature, 144Hz 1ms panel spec, and the famed Blur Reduction feature found in BenQ Zowie's competitive gaming monitors.
The ViewSonic XG2401 is a consistent favorite among the several enthusiasts in different online communities thanks to its stellar performance at a budget-friendly price range which seems to beat even the popular models from the top three brands.
This Freesync-enabled 144Hz 1ms gaming monitor has an input lag rating of only 3.4ms which is more or less on par with more expensive offerings. You also get decent color and contrast performance which isn't too common with TN monitors, plus a robust build quality with a subtle design which minimalist fans will love.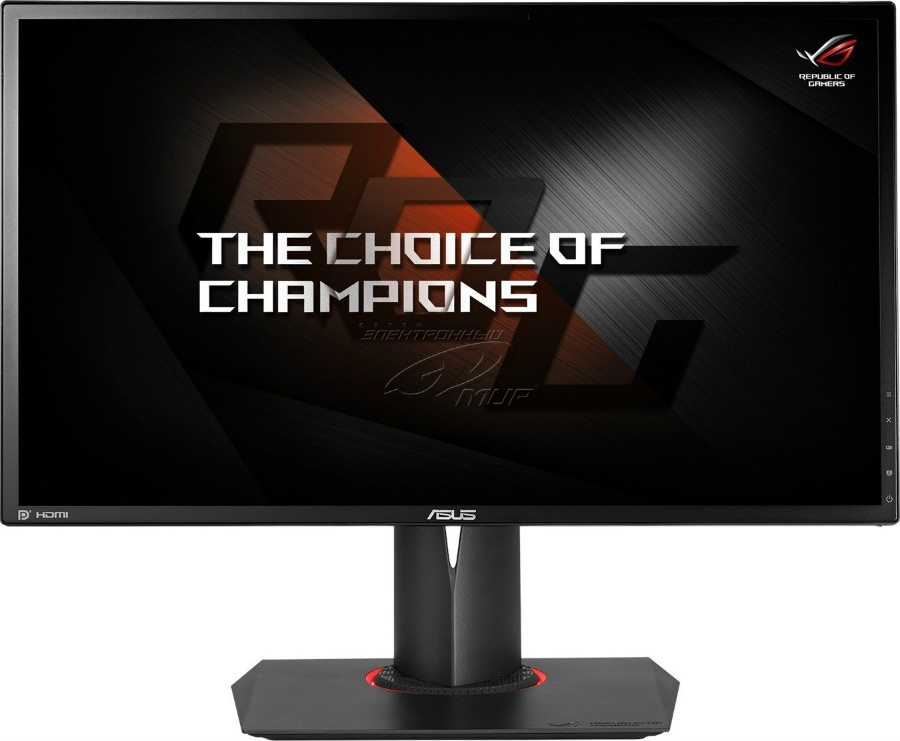 The Asus ROG Swift PG248Q is a 24-inch flagship gaming monitor for first person shooters from the number 1 brand in the display industry. Not only does this product have a 144Hz refresh rate, but it is also capable of overclocking to a whopping 180Hz at the press of a button.
Gaming is guaranteed to be smooth thanks to its G-Sync function and the GPU-friendly 1080p resolution, but what makes the PG248Q one of the top choices in this roundup is its hair-raising 2.5ms of input lag which is zero as far as we're concerned. The premium package and price also gets you an exterior which is generously imbued with the ROG Swift treatment, ensuring you get the best gaming performance and utility for that competitive edge you desire.
If the PG248Q is appealing to your gamer soul, but you want the best and the latest, the Asus ROG Swift PG258Q is slated to be the next flagship 1080p gaming monitor with its hyper-fast 240Hz refresh rate and 4.5ms of response time which is slower on paper, but hardly makes a difference in practice.
The Asus ROG Swift PG258Q also gets the second generation of the ROG design concept which gives it the titanium finish and helix-shaped stand which screams hardcore. You also get exclusive features such as G-Sync, GamePlus and GameVision modes plus fantastic image performance you can only expect from the cream of the crop.
If you are on the red team aka the AMD or ATI side of PC gaming, your 240Hz 1ms choice is the AOC Agon AG251FZ. This model's input lag doubles that of the ViewSonic XG2401 at 5ms, but in practice, you will still hardly ever notice the difference. The real advantage lies in the refresh rate limit, which can provide benefits if your eyes are sensitive enough and your build is willing.
200FPS on shooter games like CS: GO is easily reachable with today's powerful GPUs, but if you run into frame drops in an eye-candy heavy title, the AOC Agon AG251FZ also includes Freesync. You also get a wired remote for tweaking on the fly, plus a durable, and space-aged design which we still consider as subtle that offers the complete gaming package you will need for the battles ahead.
The Acer Predator X34 is the Rolls Royce of this gaming monitor lineup for first person shooters since the product does look like a work of art. This UW-QHD beast can only go up to 100Hz in refresh rate, but we suspect you might find it challenging and expensive to get enough GPU power to maximize that threshold at 3440 x 1440 of eye-popping goodness.
This G-Sync enabled curved ultra-wide has an input lag rating of 9ms which is slow when compared to the other products in this guide, but it still sits below the 10ms rating we recommend for responsiveness and connective feel. If you want unique visuals and immersion but still require the competitive edge in responsiveness for FPS games, the Acer Predator X34 is the best choice for first person shooters.
IV. Final Thoughts
Out of all the genres, the FPS category is the most demanding regarding monitor performance, especially in a competitive setting. Both weekend warriors and professional gamers can acquire benefits no matter how incremental they are as each skill progresses.
Even if some of these monitors cost a fortune, you can consider them as worthy investments since their advancements and the efforts of each manufacturer into designing and creating them will last you a long time.The monitor is rarely upgraded, unlike the graphics cards that provide the juice.
You can get by with fantastic value/performance offerings like the AOC G2460PF, but if money isn't tight and you want an absolute gaming monitor beast, then this selection should help you narrow down which gaming monitor for first person shooters you will pick for the battles ahead.