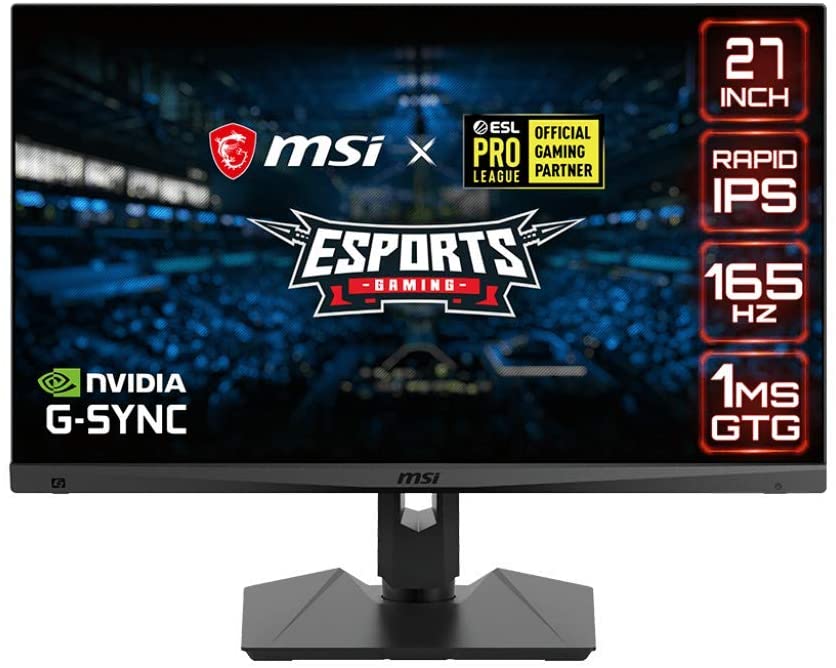 The MSI MAG274QRF-QD offers an attractive package with its 165Hz screen that's suitable for both PC and next-gen consoles. MSI's new lineup now includes Console Mode which is designed to make it easy to operate with the PS5 or the Xbox Series X. The MSI MAG274QRF-QD is particularly attractive for multi-platform gaming this year, but let's see if it's a must-buy based on performance.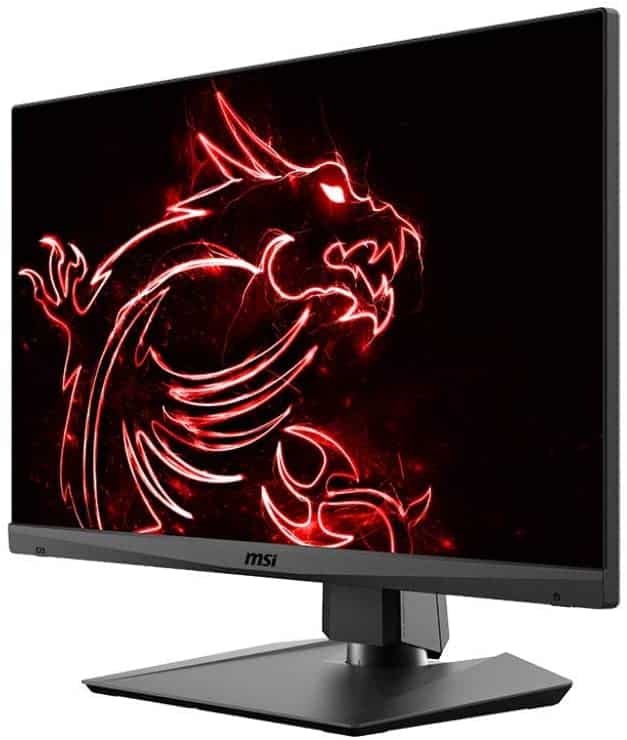 MSI MAG274QRF-QD Specifications
Screen Size: 27 Inches
Resolution: 2560 x 1440 QHD
Aspect Ratio: 16:9
Panel Technology: In-Plane Switching (IPS)
Refresh Rate: 165Hz
Response Time: 1ms
Contrast Ratio: 1000:1 (Static)
Brightness: 300 cd/m²
Speakers: No
Stand: Height – Yes
Stand: Tilt – Yes
Stand: Swivel – Yes
Stand: Pivot – Yes
VESA Compatibility: Yes (100 x 100)
Connectivity: HDMI 2.0 x 2, DisplayPort 1.2 x 1, USB-C 15W x 1, USB 2.0 x 3, 3.5mm Jack x 1
Dimensions (W x H x D): 24.21" x 20.97" x 8.13"
Weight: 13.34 lbs

Design and Features
The MSI MAG274QRF-QD sports a simpler and more refined design than many of its predecessors. The monitor has an all-black finish that looks discrete and would allow it to seamlessly blend into any setup. The display is bezel-free on three sides, but you will still see panel borders when it's in use.
You'll notice that the MSI MAG274QRF-QD is big for a PC monitor, especially when it's compared to regular office and school displays. However, it's one of the sleeker 27-inch models out there since it only needs eight inches of depth. It doesn't weigh a lot at 13.34 pounds, so it should be safe to place on glass desks as well.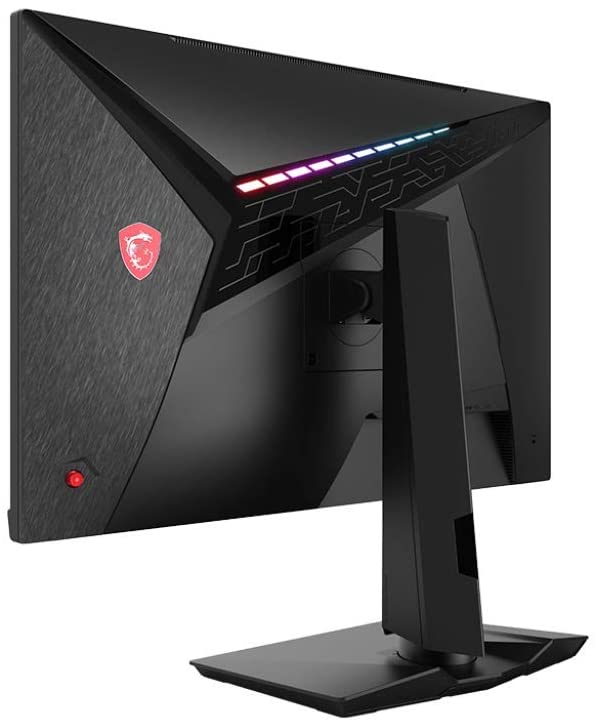 This model also has RGB lighting at the back concealed by the asymmetric and glossy decorative strip at the back. The LEDs are bright enough to cast a gentle glow, but the lighting is off-centered due to its position. You can sync the LEDs with MSI's Mystic Light which will allow you to create themes if you have other MSI gear on board. Build quality for the MSI
MAG274QRF-QD is great since there are no signs of weaknesses or cosmetic defects on the device. The plastics used feel adequately reinforced and the plastic panels are thick enough to resist breakage. The included stand offers plenty of stability with its square base and it doesn't allow the display to wobble.
The MSI MAG274QRF-QD has an OSD joystick at the back for easy access to its settings and features. You can also download MSI's Gaming OSD 2.0 for more options and an even more convenient way to access some important display settings. You won't have to struggle with pesky OSD buttons this time around, so this is a big plus in our books.
The stand included with the MSI MAG274QRF-QD is different this time around since it has a square base. The mechanism offers tilt, swivel, pivot, and height adjustment so a comfortable view angle isn't impossible. You can swap this part out with a VESA mount, but it's not necessary in most cases.
The MSI MAG274QRF-QD also has plenty of connectivity features that can cater to most of your host devices. The layout at the rear includes DisplayPort 1.2, two HDMI 2.0 slots, and a USB-C port that supports DP Alt Mode. You also get three USB 2.0 ports for accessories and a 3.5mm audio jack for speakers and headphones.
This layout allows users to connect a PC, two next-gen gaming consoles, and a USB-C laptop like the MacBook Pro simultaneously. The monitor has tremendous value since it can work with multiple devices for its price and its functionality for daily use is increased. The only downside with the I/O we see is the USB-C port's limitation to 15 watts so it won't be able to charge anything more powerful than a tablet.
The MSI MAG274QRF-QD doesn't have speakers, but that's reasonable for most gaming monitors. Its primary audience will most likely use desktop speakers or headsets anyway. It's nice to have a backup set, but we won't complain if the price is already beyond reasonable.
Display and Performance
The MSI MAG274QRF-QD boasts a 27-inch IPS panel with a 2560 x 1440 resolution, a 165Hz refresh rate, and a 1ms boosted response time. The backlight is rated at 300 cd/m2 while the contrast ratio is listed at 1000:1 like most IPS panels. This model has Quantum Dot treatment for wide gamut coverage, but its HDR capabilities are still limited by the backlight.
1440p at 27 inches is perfect for daily use and gaming thanks to its balanced pixel density. You won't struggle with reading or processing office documents, but it's considerably crisper and more detailed than a 1080p variant. One downside of the higher pixel count is its GPU requirements, so you will need an upper-tier card to maximize the refresh rate.
The MSI MAG274QRF-QD covers more than 100% sRGB and around 94% DCI-P3 to produce rich colors and saturation. However, default accuracy could use some massive improvements since its deltaE average reached 3.67. Some discolorations and oversaturation can be noticed on the screen, so tweaking is necessary.
Calibrating the MSI MAG274QRF-QD corrected these errors and improved its dE average to 0.55. That's a score we frequently see with prosumer variants, meaning this monitor can be used for editing work. Manually tweaking the screen is highly beneficial, but you will need an expensive colorimeter if you want that level of improvement.
The MSI MAG274QRF-QD's backlight punched beyond its rating to reach as much as 370 cd/m2 in SDR and 390 cd/m2 in HDR, That's plenty for a daily use monitor, but it's not enough to sustain a good HDR experience. The screen's contrast reaches 1200:1 at 60% brightness, and that's about as high as most great IPS panels go.
Panel uniformity for the MSI MAG274QRF-QD isn't the best since there are some clouding issues when dark or all-black images are on screen. There are no massive light leaks, but you'll see some lighter spots in-game when it's darker. It's not a problem with full-color images, but do take note that this aspect varies widely due to manufacturing tolerances.
The MSI MAG274QRF-QD's pixel response time is excellent at its maximum refresh rate. Blurring and some persistence are still present, but they are very minor and almost invisible to the naked eye. Setting the overdrive to its Fast setting helps, giving you a screen that is comparable to the top competitive gaming monitors like the Asus VG27AQL1A when it comes to fast-paced action.
The MSI MAG274QRF-QD is a FreeSync monitor, but it's also compatible with Nvidia's G-Sync technology. This means that you don't have to stick to one GPU brand as long as you have the product in your setup. Input lag sits at 4ms at 165Hz, so there is no reason to fear delays or de-synced instances while gaming.
Thoughts on the MSI MAG274QRF-QD
The MSI MAG274QRF-QD is a fantastic gaming monitor with plenty of features and a screen with strong potential. It comes with valuable add-ons such as USB-C connectivity and MSI's Gaming OSD 2.0, so you are in for a treat. Its vibrant IPS panel isn't accurate from the factory, but it looks fantastic once it's tweaked.
Another great thing about the MSI MAG274QRF-QD is it's reasonably priced for a 165Hz 1440p gaming monitor. it's difficult to find faults on it, but its price is currently inflated due to the high demand. It's a great pick for gaming and all-around use, but getting it at its sub-$500 MSRP might be a challenge at this time.
Pros:
Wide Gamut Coverage
Great Calibration Results
Fast and Responsive IPS Panel
FreeSync/G-Sync Compatible
USB-C and RGB Included
Cons:
Price Inflated
Poor Default Accuracy
Panel Uniformity Could Use Some Improvements
About the Author: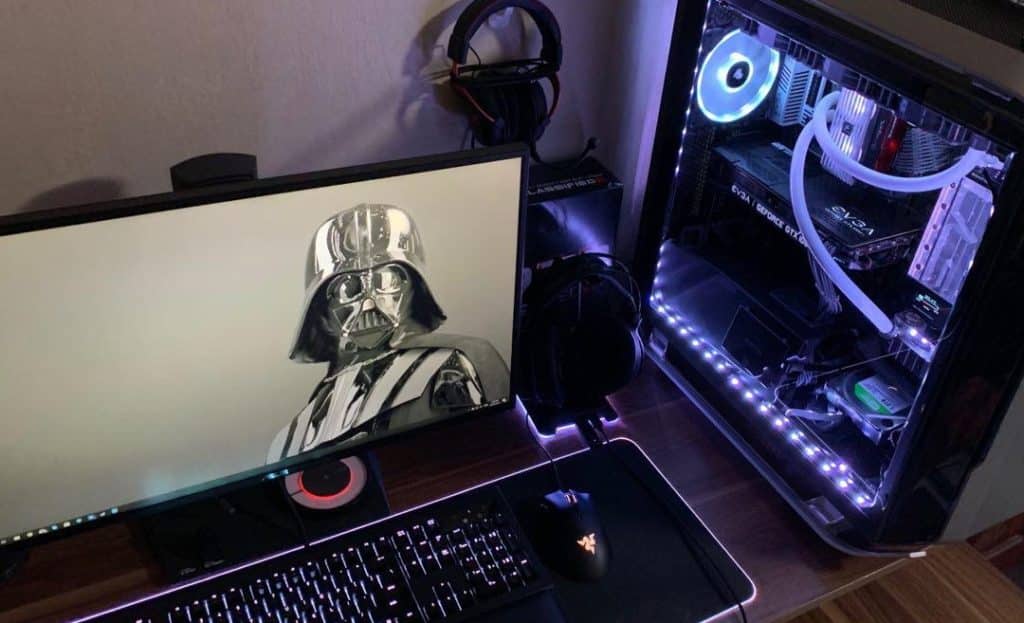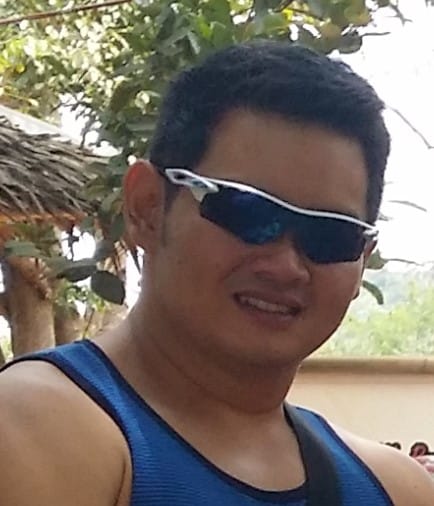 Paolo is a gaming veteran since the golden days of Doom and Warcraft and has been building gaming systems for family, friends, and colleagues since junior high. High-performance monitors are one of his fixations and he believes that it's every citizen's right to enjoy one. He has gone through several pieces of hardware in pursuit of every bit of performance gain, much to the dismay of his wallet. He now works with Monitornerds to scrutinize the latest gear to create reviews that accentuate the seldom explained aspects of a PC monitor.