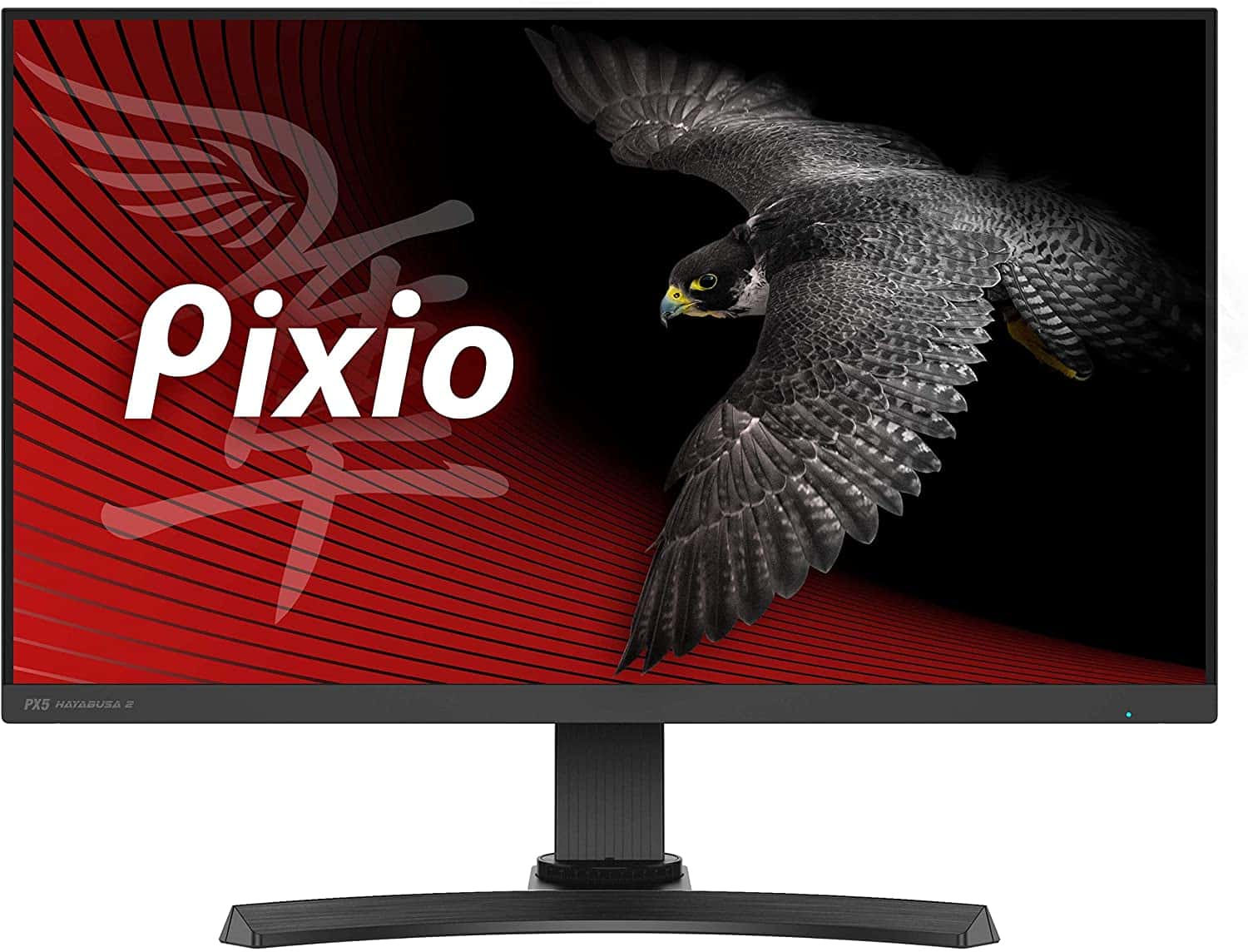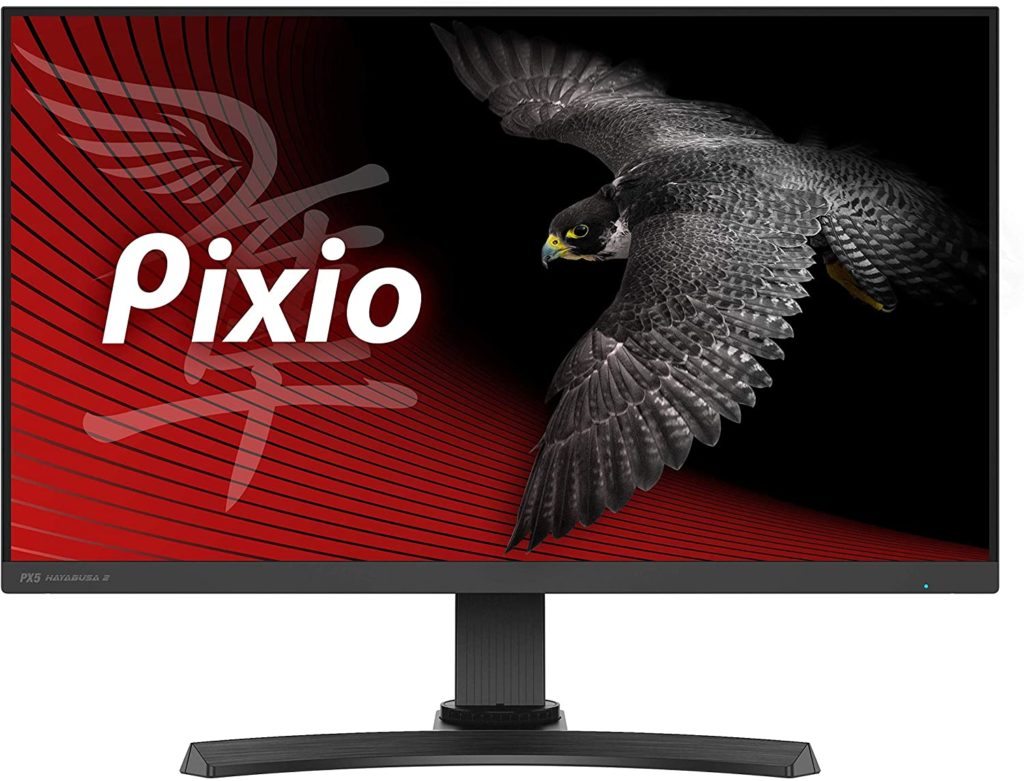 The Pixio PX5 Hayabusa offers top of the line competitive gaming performance at an attractive price point that many competitors will struggle to reach. The PX5 is also another testament to Pixio's growth from a Korean monitor brand to a monitor company that has a foothold on the western markets. The Pixio PX5 Hayabusa promises premium capabilities at a lower price, but how does it stack against its well-established competition?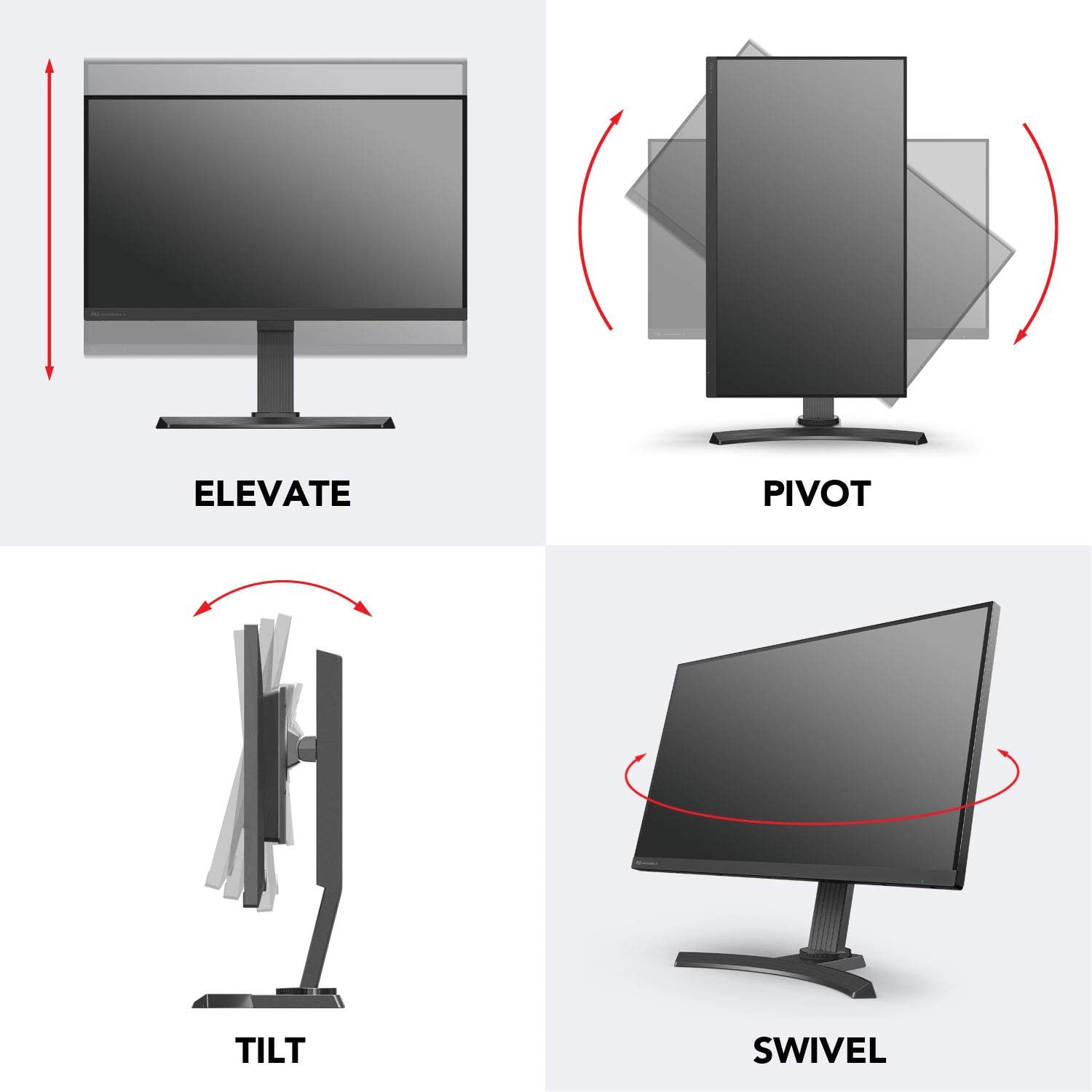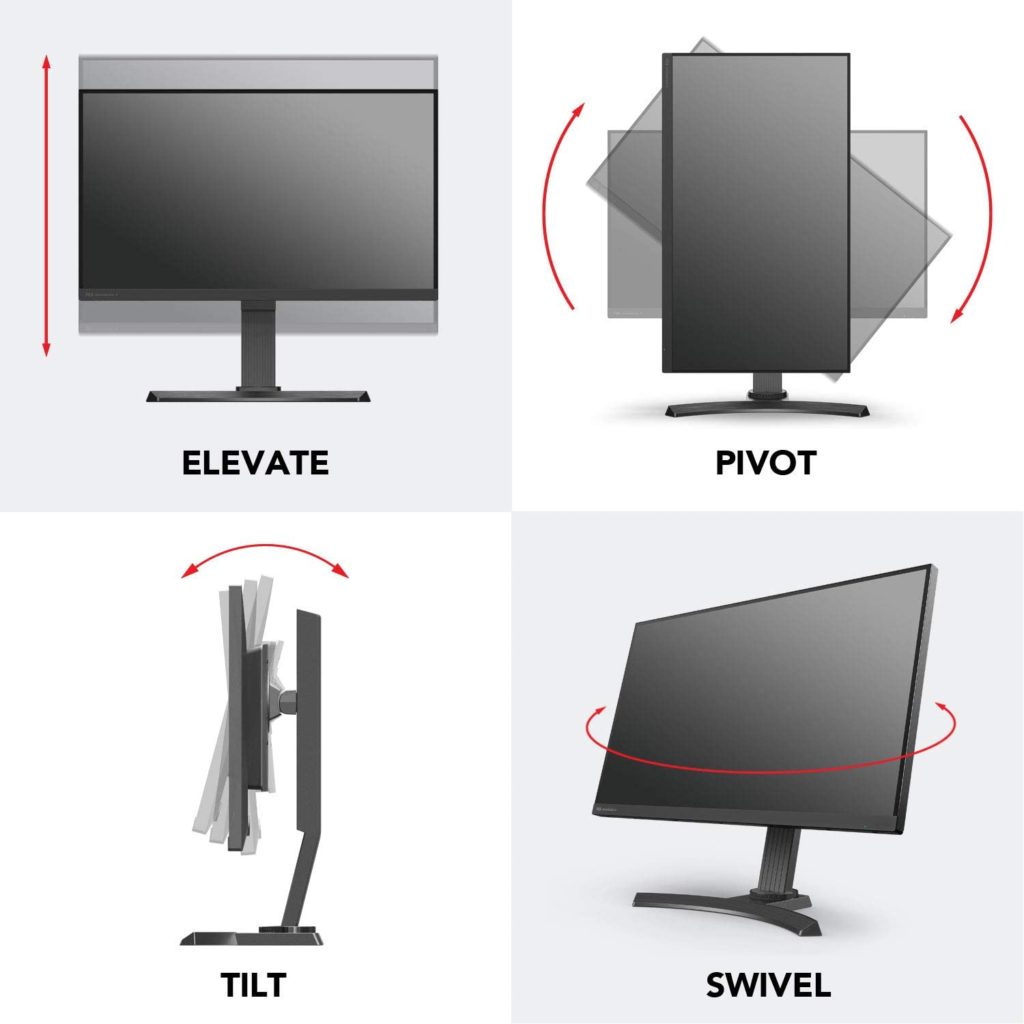 Pixio PX5 Hayabusa Specifications
Screen Size: 25 Inches
Resolution: 1920 x 1080 FHD
Aspect Ratio: 16:9
Panel Technology: Twisted Nematic (TN)
Refresh Rate: 144Hz
Response Time: .6ms
Contrast Ratio: 1000:1 (Static)
Brightness: 400 cd/m²
Built-in Speakers: Yes
Stand: Height – Yes
Stand: Tilt – Yes
Stand: Swivel – Yes
Stand: Pivot – Yes
VESA Compatibility: Yes 100 x 100
Connectivity: DisplayPort 1.2 x 1, HDMI 1.4 x 1, HDMI 2.0 x 1, USB 3.0 x 1, 3.5mm Jack
Dimensions with Stand(WxHxD): 21.86" x 16.34" x 6.91"
Weight: 9.33 lbs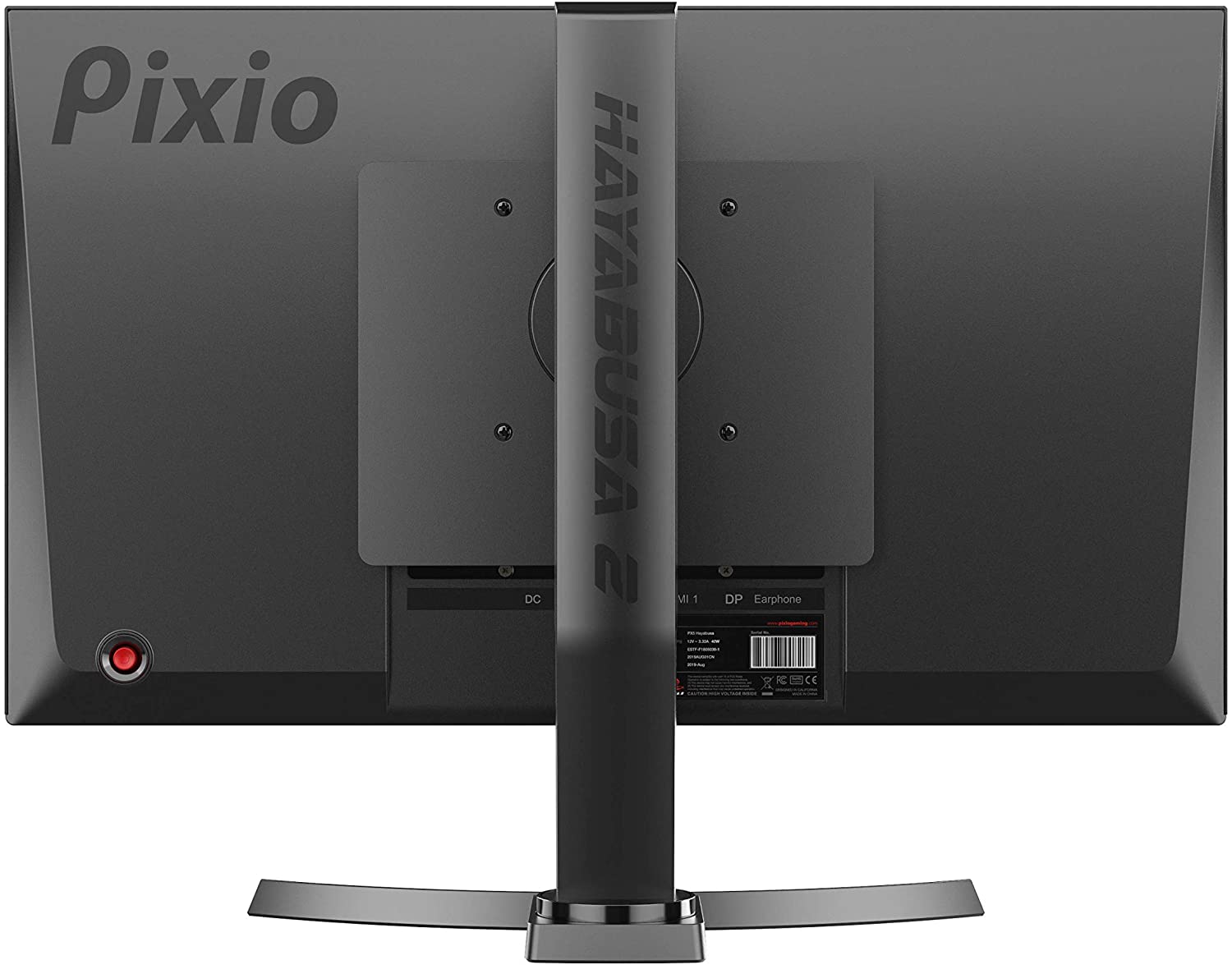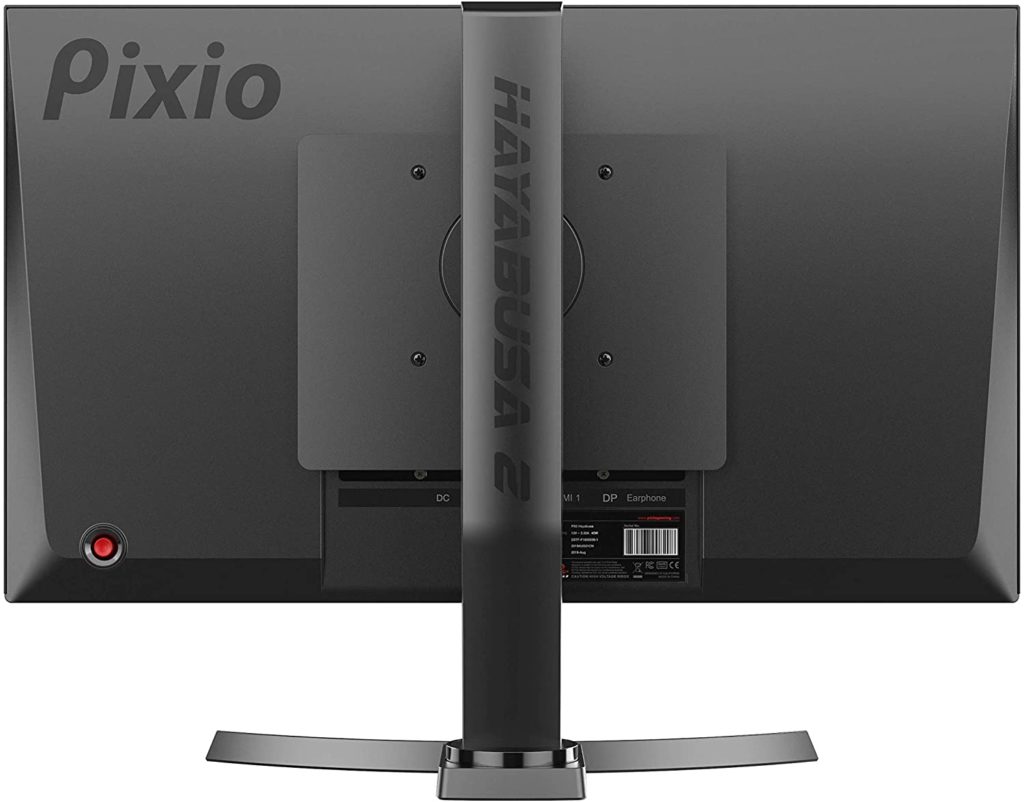 Design and Features
The Pixio PX5 Hayabusa maintains the look of the brand's gaming monitors which has the office monitor vibe. The chassis is finished in matte black which makes the new look easy to maintain and protect from dust and smudges. The display is bezel-free on three sides, giving you a maximized view of the agile screen.
You won't have any issues placing the Pixio PX5 Hayabusa on a small desk since its depth is quite narrow. It only requires seven inches of your precious desk space, so its ideal for users who have a myriad of peripherals in addition to a full-sized keyboard. The cabinet is also flat and thin, so you can mount to a wall and it won't stick out like a sore thumb.
The Pixio PX5 Hayabusa offers excellent build quality compared to its other products thanks to better design and construction. The device doesn't wobble when you adjust the screen and there are no uneven seams or rough edges. The materials used are strong enough to withstand force, although they feel slightly thinner than what other brands use.
You will also be pleased to find a uni-directional button for the Pixio PX5 Hayabusa's OSD which performs similarly with a joystick. You only need to press it once to open the menus and navigate the monitor's features with ease. Take note that the center is the power switch, so it's possible that you might miss-press it and turn the display off.
The Pixio PX5 Hayabusa comes with a fully adjustable stand that offers tilt, swivel, pivot, and height adjustments. This is the most flexible stand Pixio has offered on its models which usually have designs that are limited to tilt. You can also opt for a VESA mount with this model, but we think its unnecessary unless you are planning on a multi-head setup.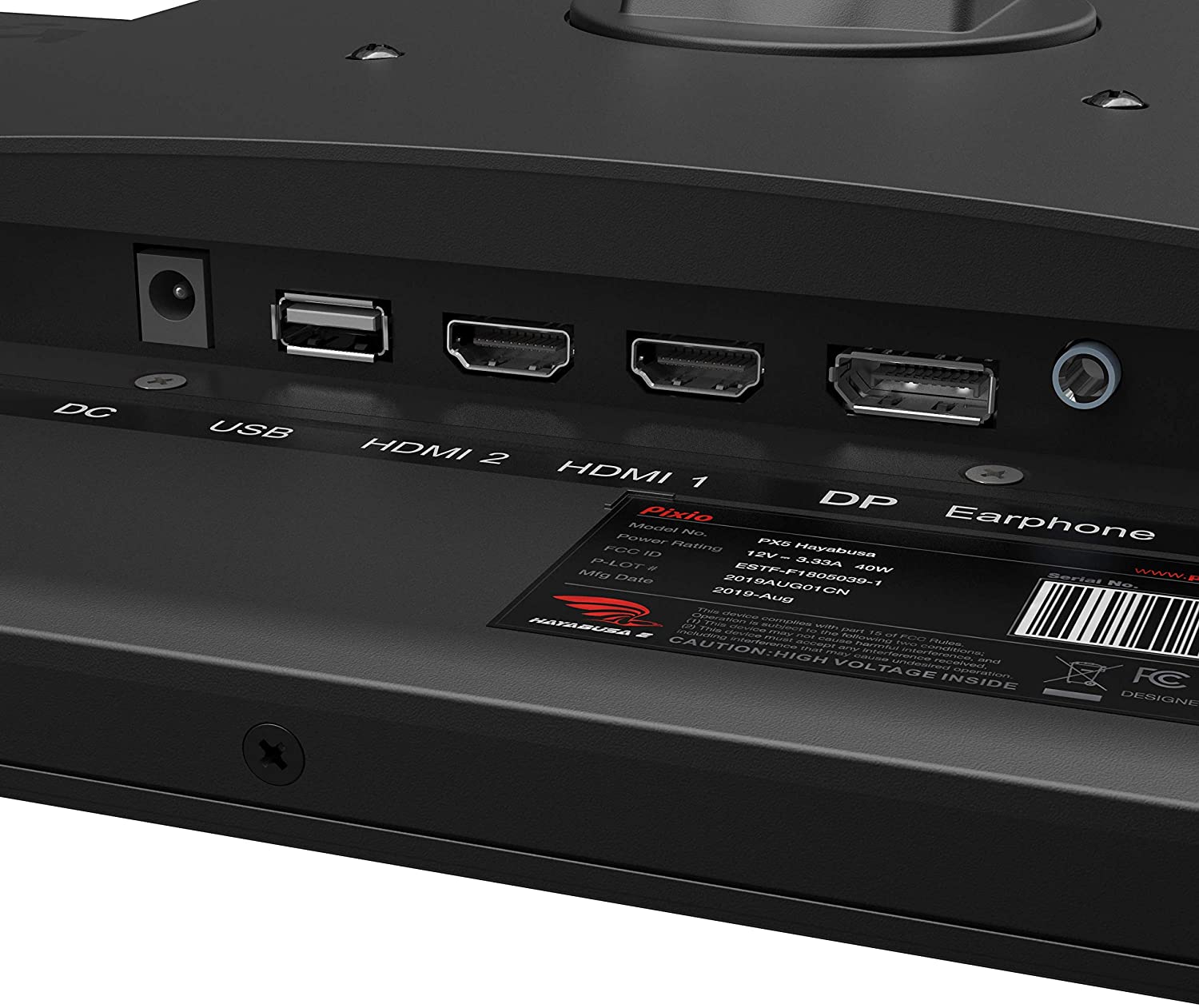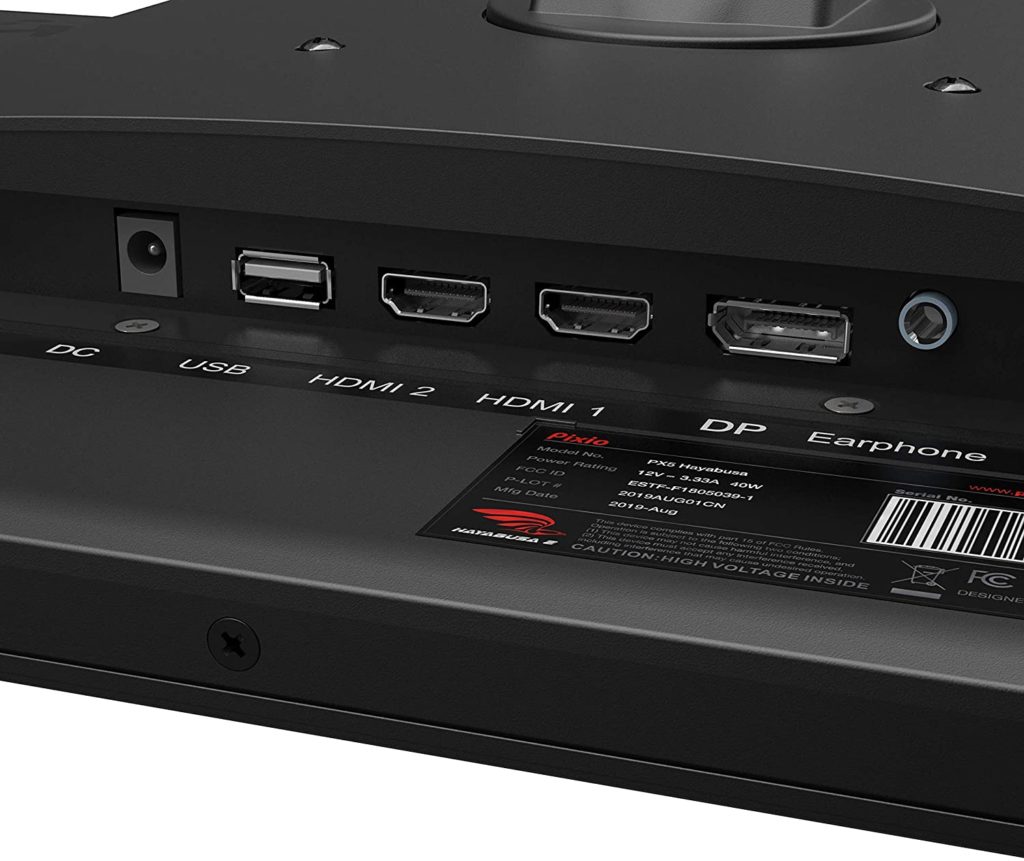 The Pixio PX5 Hayabusa's connectivity layout includes DisplayPort 1.2 along with a slot each for HDMI 1.4 and HDMI 2.0. There is also a single USB port on the panel, but it's reserved for firmware updates which most of the time, isn't necessary. We would have loved to have more USB slots from this model, but we think its fair since it is a budget offering.
There are no speakers on the Pixio PX5 Hayabusa, so you need to use a dedicated set or your headphones for gaming. Its also a known fact that most built-ins sound tinny, so they are not ideal for this model's intended purpose anyway. Not that it's a problem since the latter will sound better and help you focus on your game and hear those footsteps or feel the thump of explosions.
Display and Performance
The Pixio PX5 Hayabusa boasts a 24.5-inch TN panel with a 1920 x 1080 resolution, 240Hz refresh rate, and a quoted .6ms response time. The backlight is rated at 400 cd/m2, while contrast sits at 1000:1 like most TN models. It is interesting to note that the PX5 uses the same AU Optronics panel as its premium counterparts, so differences will most likely lie in Pixio's tuning versus theirs.
24-inch full HD screens are still the standard for competitive gaming, so it's no surprise that they are still popular amidst a market that is swarming with larger options. The pixel density is just right and its also easier to run for many GPUs, so attaining higher frame counts is almost always doable. The only caveat here is that you don't get a lot of space to work with, but that matters less with gaming-grade offerings like this one.
The Pixio PX5 Hayabusa is capable of 99% of the sRGB gamut which is superb for a TN panel which has limited vibrancy compared to IPS and VA. The monitor's accuracy has a DeltaE average of 3.05 and a cooler temperature that adds a blue tint. You can improve the colors to a DeltaE of only 1.5 with a few minor adjustments, along with a much more palatable temperature setting that is closer to the ideal 6500K point.
One of the culprits for the Pixio PX5 Hayabusa's poor accuracy is its gamma which sits at a high 2.35, making some scenes to dark while messing around with the grayscale rendering. Contrast is also low at 850:1, so you can't expect deep blacks and punchy shades with this monitor. The backlight, on the other hand, reaches a searing 440 cd/m2, so we recommend turning it down to around 30% for regular use a more balanced image setting.
Panel uniformity for the Pixio PX5 Hayabusa is excellent since there are no backlight leaks or signs of clouding on the display. The low contrast will show you a gray look when an all-black image is on display, but at least its mostly even on all quadrants. Just be sure to turn down your room's lights when gaming since doing so will help tremendously in bringing out the monitor's potential.
The Pixio PX5 Hayabusa is capable of decent motion handling, but it's not as fast as many of the 240Hz models we've reviewed. The most acceptable overdrive setting at 240Hz is the Fast setting which keeps image transitions clean with minimal overshoot. Its not the cleanest competitive gaming monitor in this aspect out there, but you will barely notice the difference as long as you run it at 240Hz.
The Pixio PX5 Hayabusa is a FreeSync gaming monitor, but it is also tested to work with G-Sync flawlessly. This characteristic extends the monitor's value further since it will not lock you to one GPU brand when you upgrade your system. Input lag sits at a little under 5ms which means it isn't the fastest, but it will still be free from delays and "de-synced" instances.
Thoughts on the Pixio PX5 Hayabusa
The Pixio PX5 Hayabusa isn't perfect, but it's a decent 240Hz monitor which will be faster than any 144Hz models out there. The TN panel's image quality requires some calibration to make it more balanced, but the good news is you don't need to spend more on a colorimeter to get good results. Motion handling and responsiveness are great for a budget monitor, so you still can enjoy a blur and lag-free experience even if it isn't the fastest.
The design and build quality for the Pixio PX5 Hayabusa has considerably improved compared to the brand's past offerings. The bezel-free display and robust stand are always welcome additions to an underrated option. It's a fantastic buy for the price, and anything slightly better will cost you considerably more.
Pros:
Affordable
Low Input Lag and Decent Response Time
FreeSync and G-Sync Compatible
Fully Adjustable Stand
Improved Build Quality
Cons:
Poor Factory Calibration
Low Contrast
Not as Fast as Other 240Hz Options
About the Author: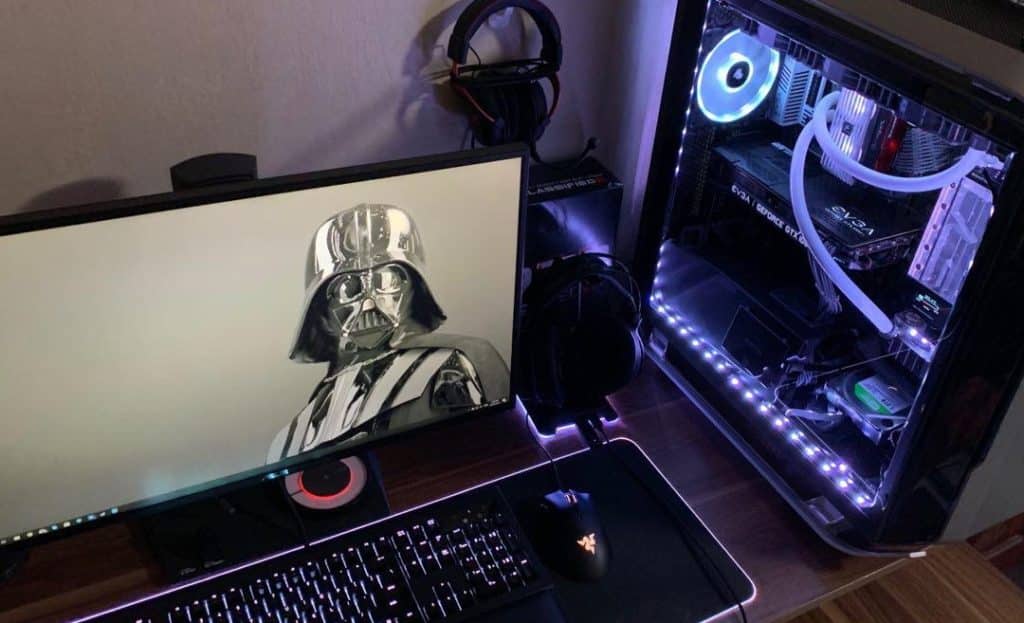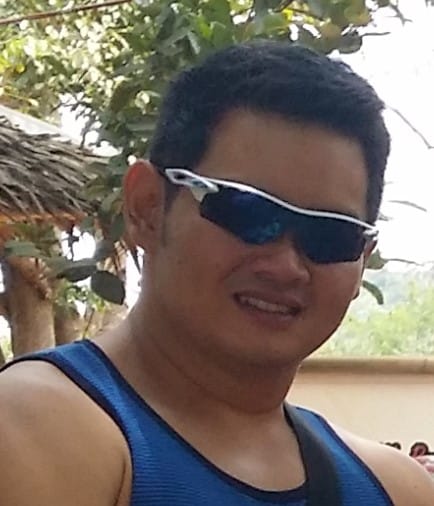 Paolo is a gaming veteran since the golden days of Doom and Warcraft and has been building gaming systems for family, friends, and colleagues since his junior high years. High-performance monitors are one of his fixations and he believes that it's every citizen's right to enjoy one. He has gone through several pieces of hardware in pursuit of every bit of performance gain, much to the dismay of his wallet. He now works with Monitornerds to scrutinize the latest gear to create reviews that accentuate the seldom explained aspects of a PC monitor.