ASRock has been around since 2002, when it was separated from Asus to compete with OEM brands like Foxconn. Its been a household name that produces motherboards initially, but it has since expanded into other subcategories, including gaming monitors. Their market share isn't as significant as the original company's, but most of their ventures are pretty successful.
What Makes ASRock Great at Making Gaming Monitors
ASRock became popular in the mainstream market with its motherboards which presented excellent value and chart-topping performance. Their budget and OEM hardware were quite durable, and their high-end boards went toe to toe with the top brands. Their latest expansion was graphics cards with competitive pricing and performance before their monitors came out.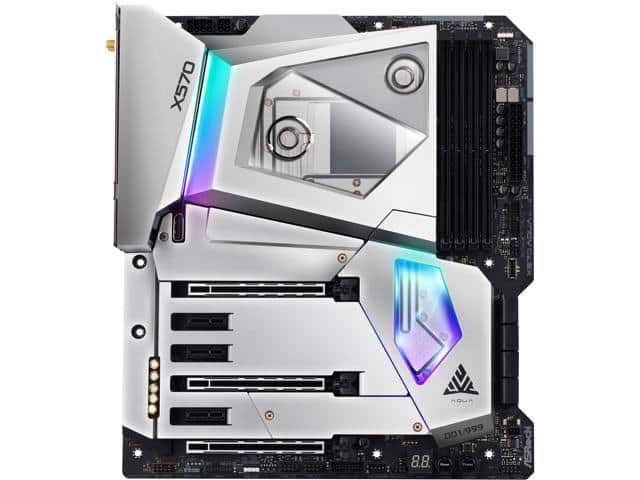 The ASRock X570 Aqua Enthusiast Board
The brand is much quieter than its former parent company, but that's because half of its portfolio serves the business end of things. ASRock sells industrial computers and parts, servers, and mini PCs, which are often used in offices or commercial applications. It's also quite popular in the HTPC segment, where I personally encountered the brand first.
However, the company is quite new in the monitor business since it only released its first salvo late last year. The brand produced budget offerings that didn't offer special features for enthusiasts, like some recent offerings from LG or Asus. However, the budget segment is the most competitive in our eyes since that's where most of us mere mortals shop for upgrades and hardware.
We can't comment yet on durability or longevity since the ASRock monitors are pretty new. However, the brand's experience in electronics manufacturing is something to consider. Its other SKUs, like motherboards, had top-tier manufacturing qualities and parts like capacitors.
It's safe to assume that the monitors followed that business model and more or less had the same level of quality control from the factory. The monitors themselves were well-built, so none of the ones we reviewed so far felt cheap or fragile. Their imaging qualities were more or less comparable with their counterparts, so there is nothing wrong with them.
We also like that they added a twist to their display products in the form of built-in WiFi antennas. That's a first in the gaming monitor segment, and we're always happy to see some development or growth. Sure, it's not as profound as a flexible OLED panel or an extremely high refresh rate, but it's something that will make consumers look twice.
Is ASRock A Good Monitor Brand in 2023?
We'd bravely say that ASRock will be a great brand this year if they follow up with more enticing offerings. They are off to a good start, and we can't wait to see their future offerings. The WiFi addition for its monitors was gimmicky, but it is a functional or usable gimmick for those who want to deal with fewer wires.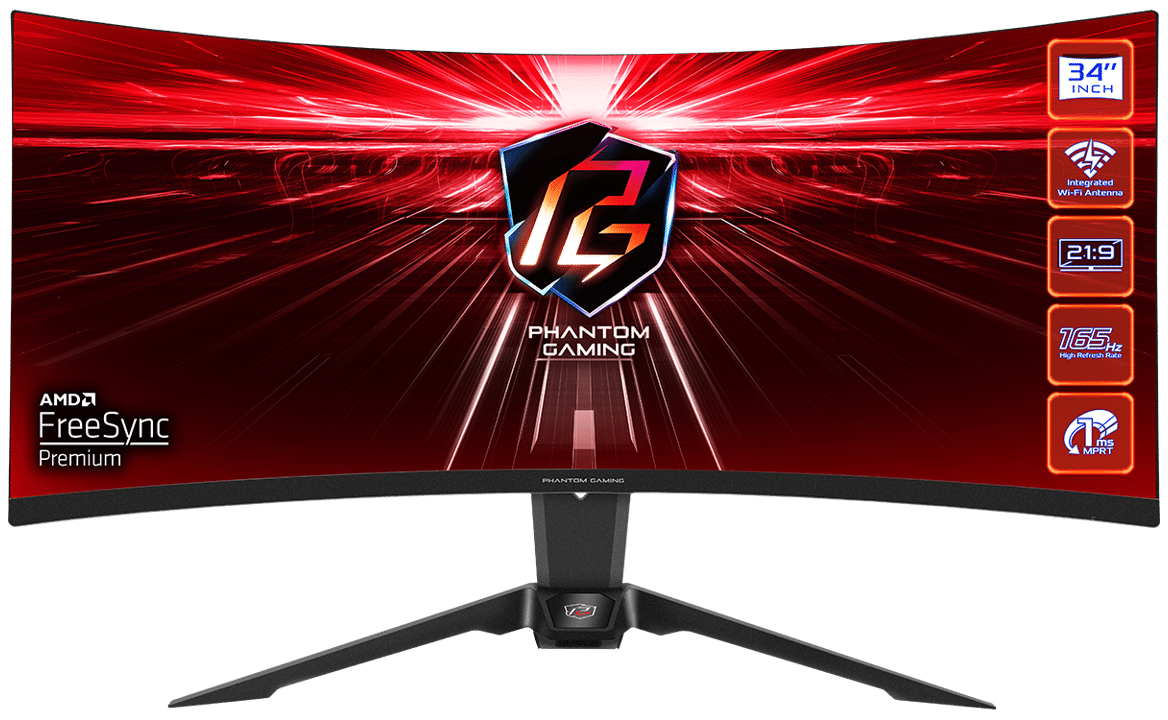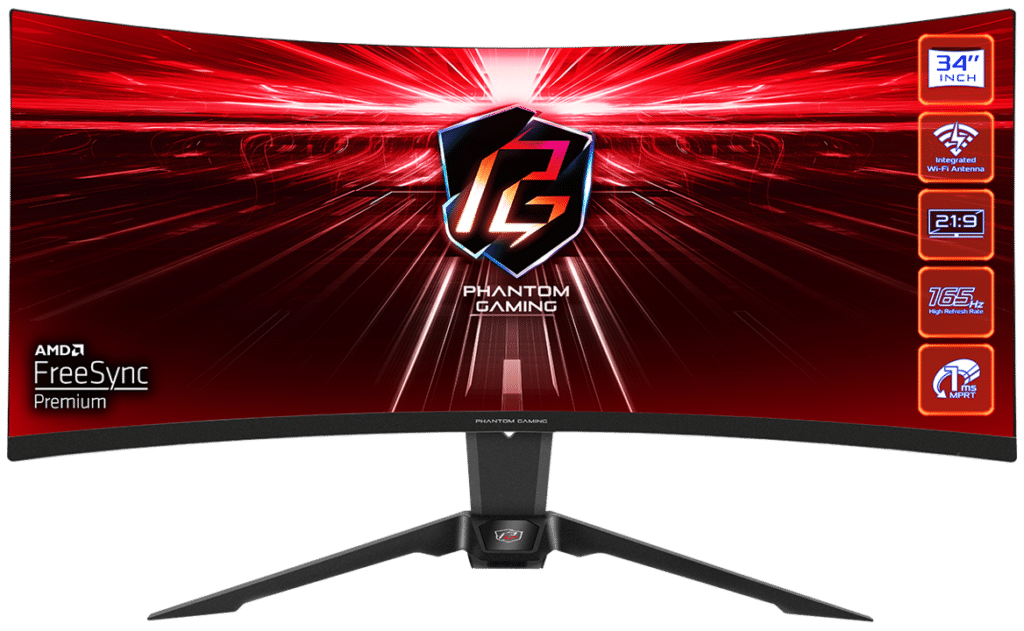 The ASRock PG34WQ15R2B
We haven't reviewed all their current monitors, but we thought the ASRock PG34WQ15R2B was a great buy at its price. It wasn't color-accurate out of the box, but it was great for gaming and media consumption. It had the right features to compete with the budget ultrawides in its price segment, so anything beyond that can be considered valuable extras.
There's also the option to save money if you don't need the built-in WiFi feature since every monitor variant they have is available without it. That's pro-consumer if you ask us since you aren't forced to pay the extra cost if you want their monitor. We recommend going with ASRock in 2023, especially since successful sales mean we will get new and improved products in the foreseeable future.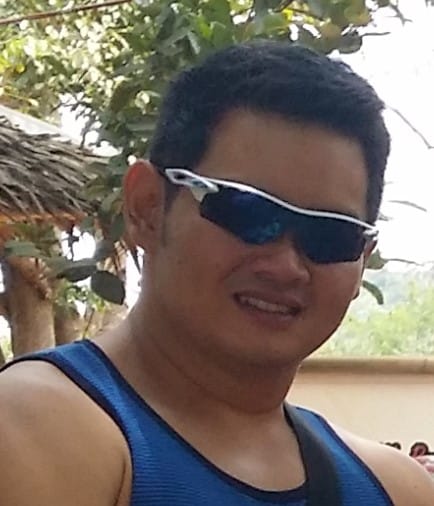 Paolo is a gaming veteran from the golden days of Doom and Warcraft. Since junior high, he has built gaming systems for family, friends, and colleagues. High-performance monitors are one of his fixations; he believes that every citizen's right to enjoy one. He has gone through several pieces of hardware in pursuit of every bit of performance gain, much to the dismay of his wallet. He has also spent half a decade researching, reviewing, and writing about these products and now has over 1400 articles about the best gaming tech under his belt.