Samsung has spread out its CES 2018 efforts across several categories of products more than displays, emphasizing on IoT and AI. The company is actively suggesting that by 2020, all of its devices would be communicating with each other to create a seamless home or work environment. These developments are quite exciting as to what kind of impact they will have in our digital lives, but more interesting is the new displays the tech giant is not displaying at this colossal tech event.
Samsung's The Wall TV – A Gigantic Modular TV with QLED Technology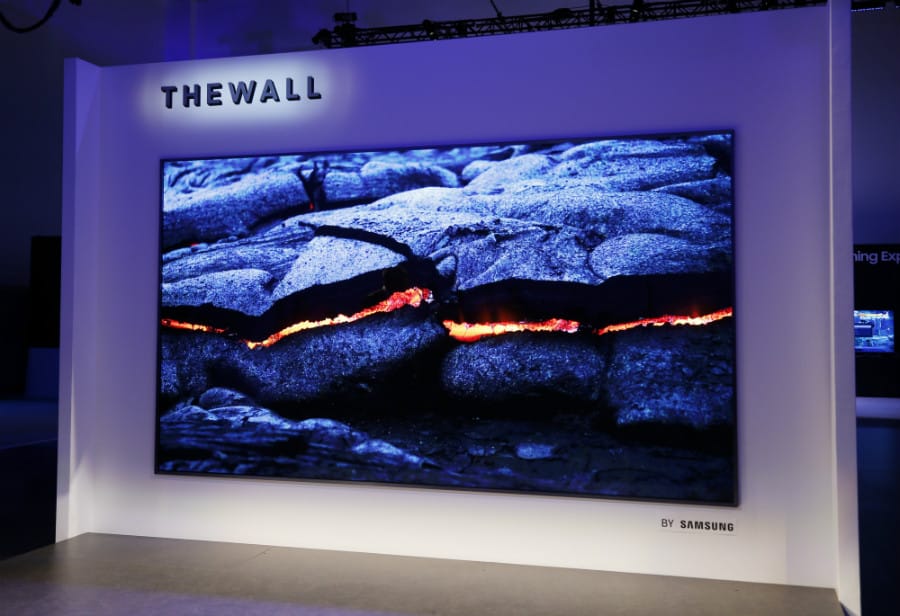 Samsung announced a 146-inch prototype dubbed as The Wall as their flagship display concept at this year's CES. This 146-Inch prototype utilizes individual pixel LED chips that can output their own illumination to increase black levels and brighten colors at an exponentially higher scale. This design also allows for modularity between multiple chips which enables consumers to build or assemble their preferred TV sizes.
Samsung reps are claiming that these Pixel LED chips produce individual RGB colors and self-emitting lighting, allowing it to create cleaner whites and deeper black without any trade-offs. If tried and proven, this new tech could give LG's OLED advancements quite a challenge in HDR and all of its further developments. In retrospect, Samsung has chosen to work with QLED instead of OLED to avoid its issues, although the firm's stake in small form-factor OLED screens for mobile devices owns a dominating chunk of the market.
Samsung 8K QLED TV – AI-Equipped Screens with Deep Learning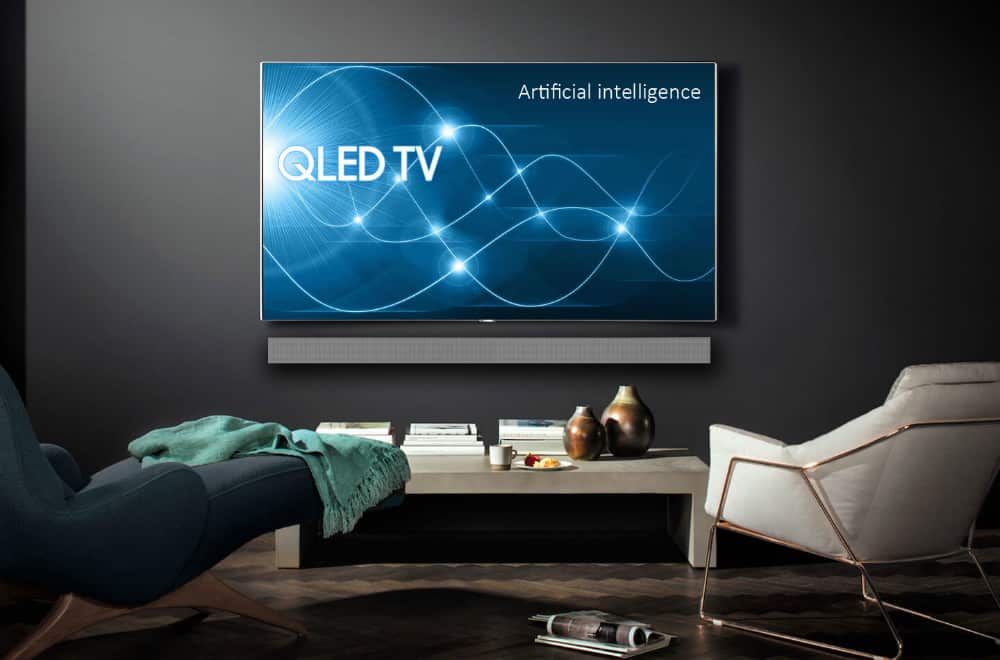 Samsung is also entering the ultra-high resolution arena with its own 8K televisions that should compete with LG's 88-Inch OLED TV. However, the company is stressing that it will stay with QLED technology and sizes that go beyond 65-inch. Anything smaller will remain with a 4K resolution. We might see these new 7680 x 4320 TVs later this year.
The most prominent issue regarding 8K at this time it that isn't a worthy investment due to the lack of support and media that are native to the resolution. There are currently no plans of broadcasting 8K signals across the globe, and it doesn't look like we will get 8K video discs or streaming anytime soon. Instead, Samsung is building up its deep learning AI which will convert existing 4K media into ultra-crisp 8K visuals.
This works in a similar way to the upscaling capabilities of 4K devices which enhances SD and FHD content to look better on a UHD display. Although Samsung claims that its AI technology can offer a substantially improved image processing that is intelligent and efficient, reducing the drawbacks of the method for the viewers.
Note: For more information, you can visit the Samsung Global News Room for more CES 2018 updates here.