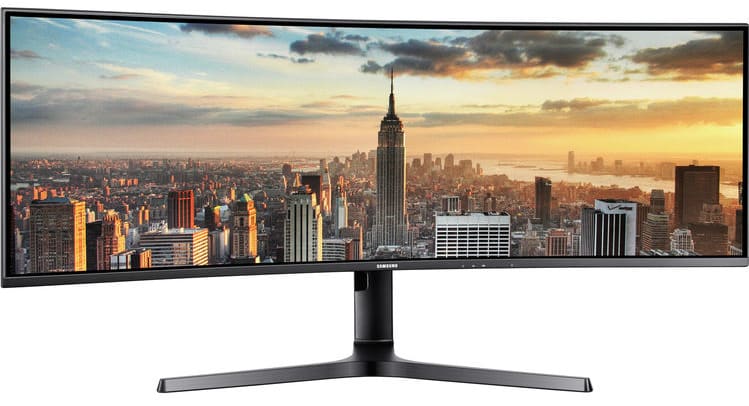 The Samsung C43J890 is a solution for those who want super ultrawide monitors to replace dual screens but have limited desk space. This variant is a smaller spin-off of the upcoming C49J890 which is an upgraded variant of the C49HG90 which stunned the gaming world with its impressively vast screen. What's great about the Samsung C43J890 is it still offers a screen with a comparable resolution and a faster, 120Hz refresh rate which could possibly make it a viable option than the 49ers.

Samsung C43J890 Specifications
Screen Size: 49 Inches
Resolution:3840 x 1200 DFHD
Aspect Ratio: 32:10
Panel Technology: Vertical Alignment (VA)
Refresh Rate: 144Hz
Response Time: 1ms MPRT (Motion Picture Response Time)
Contrast Ratio: 3000:1 (Static)
Brightness: 300 cd/m²
Speakers: Yes (2 x 5 Watts)
Stand: Height –Yes
Stand: Tilt – Yes
Stand: Swivel – Yes
VESA: Yes (100 x 100)
Connectivity: DisplayPort 1.2 x 1, Mini DisplayPort x 1, HDMI 2.0 x 1,USB-C x 1,  USB 3.0 x 4, 3.5mm Jack

Design and Features
The Samsung C43J890 adopts the series minimalist design which both gamers and reviewers favor instead of gaudy schemes. The monitor appears almost bezel-free thanks to the dual-stage borders on the top and sides which are composed of a hard outer layer and a black inner frame. The chassis, like its bigger siblings, includes that sleek charcoal grey finish we love from the brand.
Samsung's marketing for their display solutions can be confusing at times, but thankfully, the Samsung C43J890's aesthetic will fit both gaming rooms and business areas. It also makes the product easier to digest for a wider crowd, since each person has mixed feelings regarding how a device appears up front.
The Samsung C43J890 includes a centrally located OSD joystick for convenience. We're glad you don't have to reach over to the sides of the display which would probably make you outstretch your wingspan. It's also nice not having to tinker with confusing buttons in a dark which is an issue we find to be common among gamers.

Build quality is outstanding for the Samsung C43J890 since there were no hints of fragility or cosmetic imperfections on the device. The product stands stable despite its width and weight, while there are no uneven seams or gaps in the plastics involved. Durability shouldn't be an issue with this product as well, and we have yet to hear about Samsung monitor products dying too soon.
The Samsung C43J890 is designed to be a very capable monitor for both gaming and business applications, so it comes with a rich I/O layout. The panel with a removable plastic cover includes DisplayPort 1.2 and an HDMI 2.0 slot for video inputs, along with four USB 3.0 receptacles for accessories. However, the standout port is the USB-C slot which will allow users to enjoy single cable operation.
It's interesting to note that the Samsung C43J890's USB-C connector can provide up to 95 watts of charging power. That rating is more than enough for powerful laptops such as MacBook Pros. Users will not have any issues using the laptop as a host and the monitor as a dock even if you have meaty specs in the former.
There is also a pair of 5-Watt speakers which can offer sufficient power for near-field listening. Of course, a cinematic display like this one deserves at least a pair of high-quality studio monitors, but at least you don't have to spend more cash right away for decent sound.
Display and Performance
The Samsung C43J890 sports a 43-inch curved VA panel with a 3840 x 1200 resolution, 120Hz refresh rate, and a 5ms response time. The aspect ratio has changed this time to 32:10 instead of the 49er's 32:9 which gives users extra vertical room in the display space. The monitor's screen area is similar to two 24-inch 16:10 monitors minus the bezel at the middle, as compared to the 49-inch variants which are identical to dual 27-inch screens side by side.
The pixel density on the Samsung C43J890's screen feels very comfortable without loss of details or the need for scaling. Walls of text are still readable without straining your peepers, plus games look quite good despite the PPI handicap compared to a regular 1440p display. 94 PPI is nothing to sneer at since it sits between the typical display formats we have.
The Samsung C43J890 provides fantastic color quality as far as mixed-use displays are concerned. The VA screen isn't overly vibrant with its 99% sRGB coverage, but it looks just about right. Out of the box accuracy is excellent at Delta E 1.5, indicating that you don't need to calibrate the screen with a colorimeter.
Color temperature is already well balanced at a spot that slightly exceeds the 6500K standard, so the screen doesn't look too warm or bluish. Gamma sits at 2.2 as well, making the Samsung C43J890 perfect for users who don't want to go deep into the details of tweaking a display. You can get more accuracy out of the monitor, but with this kind of scores, it isn't necessary and the additional cost of the gadget is impractical.
The backlight on the Samsung C43J890 doesn't include any fancy treatments, but its 330 cd/m2 max output should be bright enough for most cases. We recommend staying at more or less 40% for comfort and eye safety. Setting the monitor this way will also give you an average contrast ratio of 2500:1 which is sufficient in creating deep and convincing blacks.
Panel uniformity is the biggest concern many have for massive monitors like the Samsung C43J890. It's next to impossible to make a perfectly balanced screen at this size, but there are some models that managed decently. This offering isn't an exception since variances stayed with 12% and colors are within DE 2.6 of the D65 standard on each quadrant.
One flaw we noticed is the corners did look a bit lighter with minor clouding issues. This affected their respective contrast ratios, but the variance is difficult to notice when playing games or working on tasks. The problem is most noticeable in all-black images, so viewing fixed-format movies or videos with black bars on the sides will be your primary concern here.
The Samsung C43J890 is surprisingly agile enough to reduce the blurring issues which are most notable on VA panels. The screen looked clean in relaxed transitions, but fast-paced movements such as panning the screen will reveal some trailing and persistence. You can use the included Overdrive feature in the OSD, but be careful not to set it too high or you will start to see overshoot.
The Samsung C43J890 doesn't support FreeSync or G-Sync which is disappointing since the device is a prime example for gaming. The only way you can get around this is to optimize your graphics settings as much as possible to hopefully keep the FPS dips in check. Input lag isn't the fastest at 16ms, but that's already acceptable for most gaming scenarios by the majority of users.
Thoughts on the Samsung C43J890
The Samsung C43J890 is a fantastic super ultrawide option if you want excellent color right out of the box. The screen's factory tuning did an excellent job even if the device doesn't belong to the photoediting variety from the company's portfolio. We were surprised by how fast the pixel response time was, but input lag is slightly higher than similar models we have tested.
Our biggest complaint regarding the Samsung C43J890 is it took the "business monitor" persona too far. The model doesn't include FreeSync or even G-Sync compatibility, which will disappoint many gamers who would love the massive, 120Hz display for immersive play. This model is a reasonably priced mix-use display, but there are better solutions when it comes to our favorite hobby.
About the Author: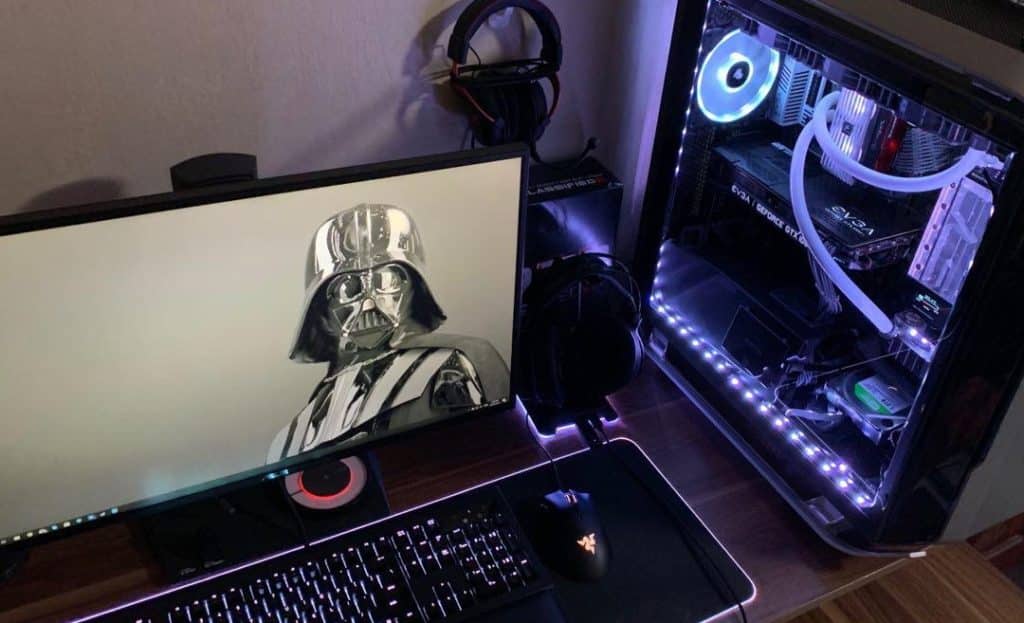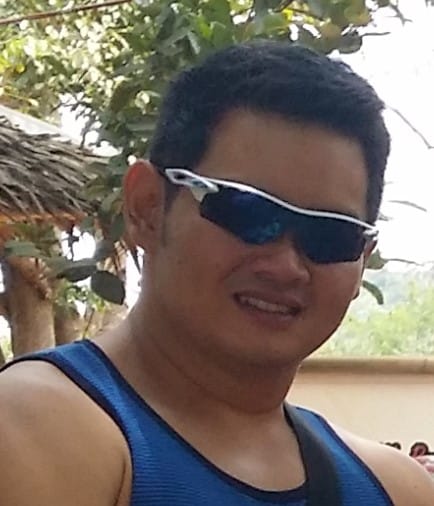 Paolo is a gaming veteran since the golden days of Doom and Warcraft and has been building gaming systems for family, friends, and colleagues since his junior high years. High-performance monitors are one of his fixations and he believes that it's every citizen's right to enjoy one. He has gone through several pieces of hardware in pursuit of every bit of performance gain, much to the dismay of his wallet. He now works with Monitornerds to scrutinize the latest gear to create reviews which accentuate the seldom explained aspects of a PC monitor.