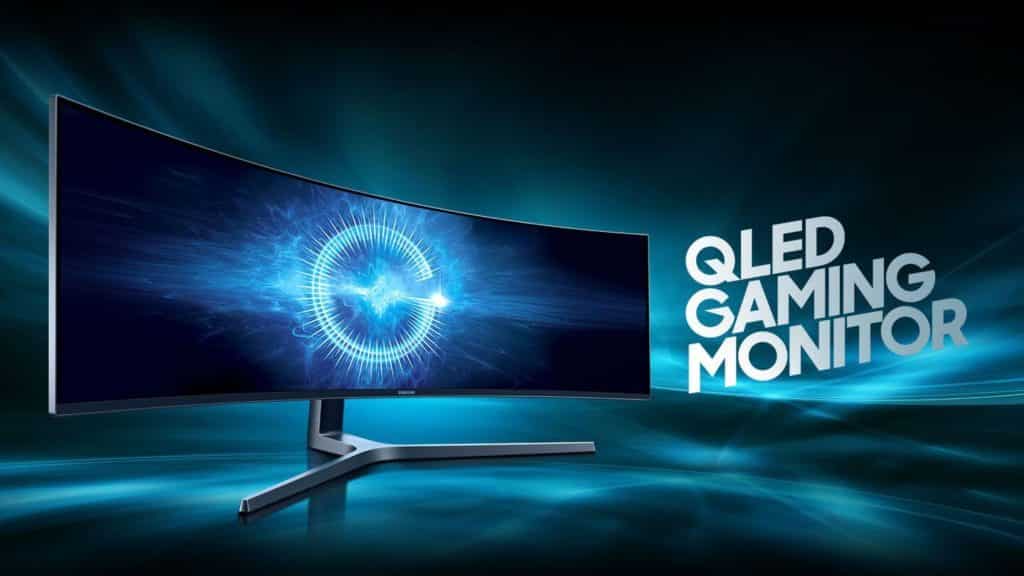 We receive a lot of inquiries regarding the never-ending debate of ultrawide versus dual monitors for productivity or gaming. Honestly, it should always come down to personal preference and budget which are two of the main factors we use to decide when shopping for anything. However, there are some pros and cons to between an ultrawide or dual monitors which some may get confused about.
MONITOR TYPE
PROS
CONS
Ultrawide Monitor
- Big and unified screen real estate
- Less cables and clutter
- Great aesthetics
- Less distractions
- Can allow multiple apps in a single workspace
- Expensive
- Cannot run true full-screen mode for multiple apps
- Requires High-end GPU for gaming
Dual Monitor
- More affordable
- Defined work space
- True full screen for multiple programs
- Flexibility in arrangement
- Bezels can get annoying
- Multiple cables and hardware to deal with
- Space consuming
- Gaming maybe limited to one screen depending on compatibility
Why Choose Ultrawide or Dual Monitors for Productivity?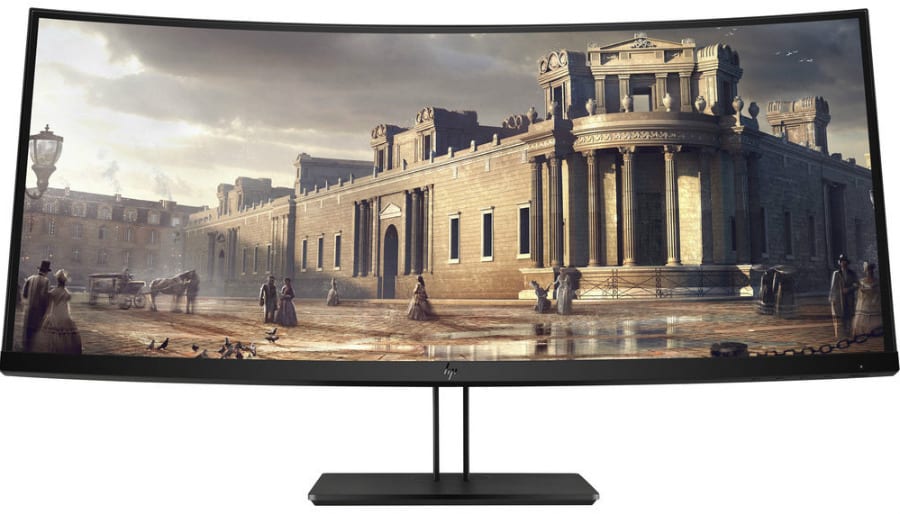 HP Z38C Business Ultrawide Monitor
First off, ultrawide monitors are sexy as hell, aside from the fact that they offer almost twice the screen real estate and pixel counts of a typical 16:9 variant. Typically, ultrawides have a 21:9 aspect ratio which gives them the advantage in width. We also see an influx of more significant and wider products such as the Samsung C49HG90 which sports a 32:9 aspect ratio.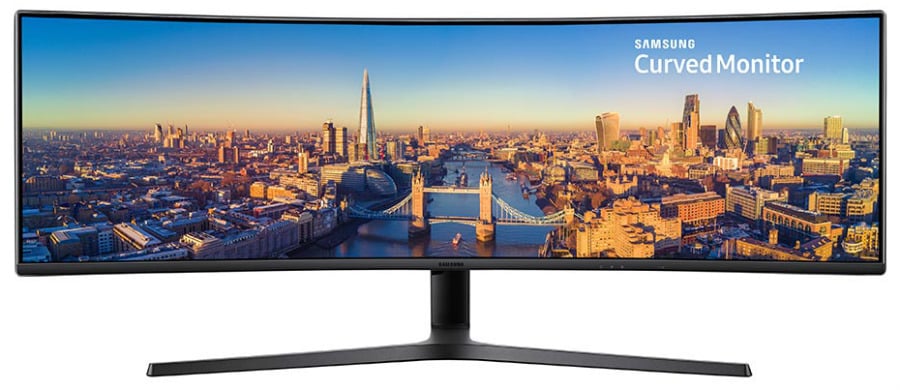 Samsung C49HG90
There will also be fewer cables and clutter on your desk since you are only utilizing a single connection to your PC. You have less hardware to deal with and will be able to arrange multiple apps in a single workspace. For the multitaskers or those who deal with numerous documents, ultrawide monitors will provide fantastic convenience and ease of use.
On the other hand, we're sure almost everyone likes the command-center feel of a dual or even a triple monitor setup. You deal with more connectors, plugs, and parts if you choose multi-display setups, but you get more freedoms in arranging your array. You can push the secondary display to the side or even orient it in portrait mode as a dedicated copy or reading board while you work on the primary.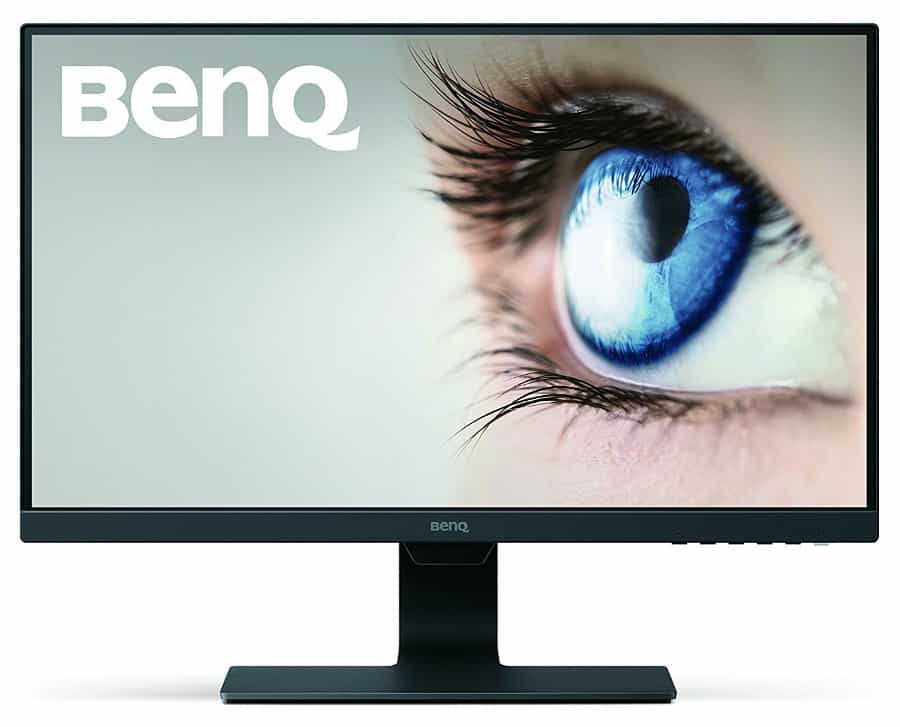 BenQ GW2480 1080p Budget IPS Monitor
Dual monitors will also allow you to run true fullscreen versions of programs, whereas with ultrawides you need to reshape and resize each one from time to time. The borders on each display are distracting for games, but it helps define your workspace if you prefer it that way.
Dual monitors may also come out cheaper when you buy them since they are more common. Ultrawides offer almost twice the screen space of a typical variant, but they sometimes cost three or even four times more. LCD panel technologies in this form factor are still relatively new, so expect to pay a premium, especially for the higher-resolution models.
Ultrawide or Dual Monitors for Gaming and Entertainment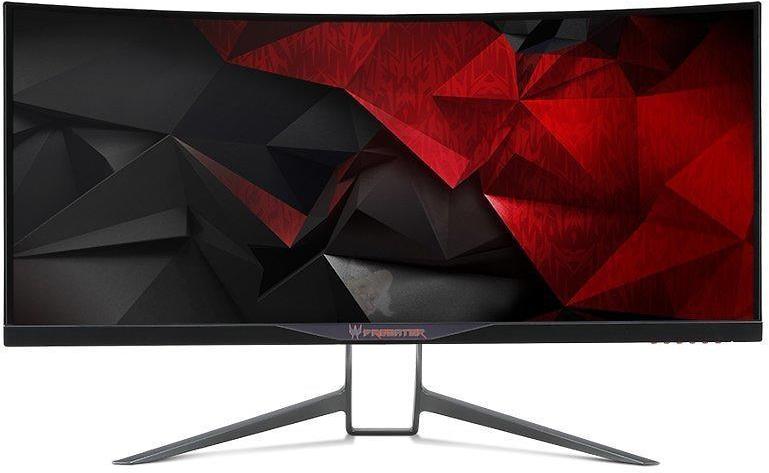 Acer X34 100Hz G-Sync Ultrawide Monitor
Hands down, ultrawides are better if you are looking for a substantial upgrade in visual experiences and immersive properties. Ultrawide monitors often have inward curves, giving the user the feeling of envelopment to mimic our peripheral visions. Games are also much more fun and advantageous in ultrawides because of the considerably larger FOV or field of view.
However, current technological limits have set ultrawides to have lower refresh rates than a 16:9 display. The latter now goes up to 240Hz, while ultrawides are still stuck at 120Hz. We will see newer models with a 3440 x 1440 resolution and 200Hz refresh rate soon, but high-speed, high-resolution models like the 144Hz 4K Asus PG27UQ are already within reach.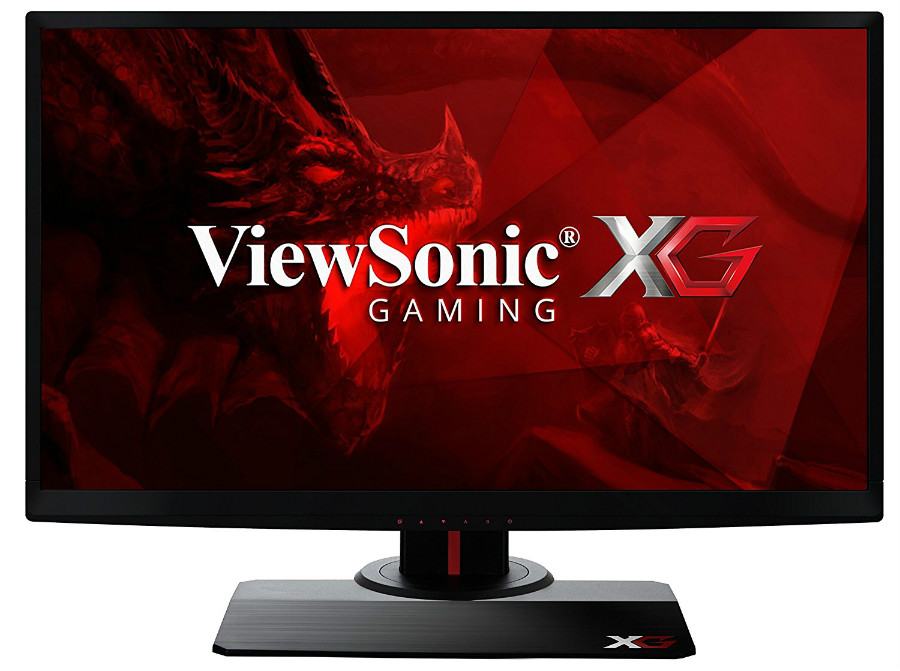 ViewSonic XG2530 240Hz Gaming Monitor
Gaming compatibility and performance is a mixed bag of surprises for both ultrawide or dual monitors. Games are now friendlier towards the 21:9, but the ability to separate apps from games so you can view them all at once is invaluable to some users. Immersive, story-driven games and action titles look better on ultrawides, but multi-display has the upper hand when it comes to simulation games like Flight Simulator X.
So Which is Cheaper – Ultrawide or Dual Monitors?
The shortest answer is that it would depend on what kind of monitors you are looking to buy. For 1080p displays, you can get by with less than $300 for two 16:9 displays like the BenQ GW2480, while a high-quality 2560 x 1080 such as the LG 34UM69G costs a bit more. The dual monitors will initially look more attractive, except when you factor in the cost of extra gadgets such as VESA mounts which can cost as much as another thirty to a hundred bucks or so.
QHD monitors are a different story since we now have access to $250-$300 models like the BenQ GW2765HT. QHD ultrawides like the Dell U3417W costs around $600, so even if you factor in a dual mount for two 16:9s it will still be the cheaper option.
But at the very bottom of this aspect lies the cost per pixel computation which can help you decide. Dual monitors offer more pixels or screen area per dollar than an ultrawide, automatically making them the more affordable choice. However, you are paying for the convenience of a single, extra-wide display which to some, is a worthy expenditure.
Should I Buy Ultrawide or Dual Monitors?
Choosing between buying an ultrawide or dual monitors can be confusing, but its nothing a self-assessment cannot answer. Determining your needs, preferences, and budget will dictate which is better a buy. Check out the list of the pros and cons above to help you discern which advantages you want to live with and what drawback you should avoid.
Choosing between an ultrawide or dual monitors, to be fair is a case to case basis. If you are willing to pay for the convenience of a single display and the beauty of it, then ultrawides are the better choice. But if the appeal of a multi-monitor array and a practical procedure to acquire more pixels is more your style, then dual monitors are the best and most practical solution for your needs.