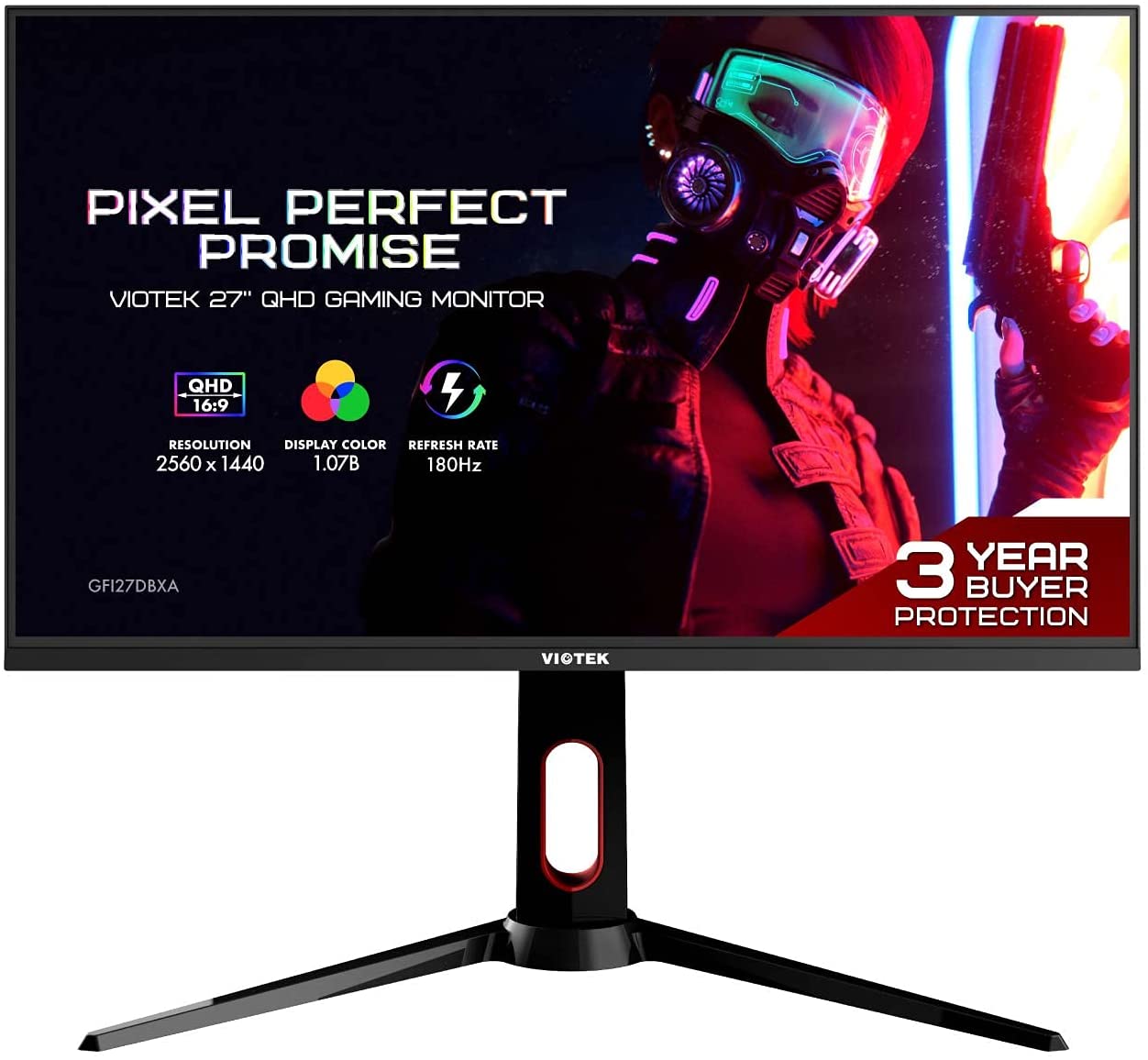 The Viotek GFI27DBXA continues the brand's tradition of value-oriented and continually evolving gaming monitors in a competitive market. The monitor features an upgraded IPS panel with excellent colors and a boosted 180Hz refresh rate which is the next best thing against the expensive 240Hz offerings. Let's Check if the Viotek GFI27DBXA

Viotek GFI27DBXA Specifications
Screen Size: 27 Inches
Resolution: 2560 x 1440 QHD
Aspect Ratio: 16:9
Panel Technology: In-Plane Switching (IPS)
Refresh Rate: 180Hz
Response Time: 1ms
Contrast Ratio: 1000:1
Brightness: 400 cd/m2 (600 cd/m2 Peak)
Built-in Speakers: No
Stand: Height – Yes
Stand: Tilt – Yes
Stand: Swivel – No
Stand: Pivot– Yes
VESA Compatibility: Yes (100 x 100)
Connectivity: DisplayPort 1.4 x 2, HDMI 2.0 x 1, USB 3.0 x 1, 3.5mm Headphone jack x 1
Dimensions (W x H x D): 24.22" x 21.2" x 8.1"


Weight: 12.1 lbs
Design and Features
The Viotek GFI27DBXA goes with an easier on the eyes look so it can age well unlike its gaudy and overdesigned predecessors. It looks classier with its matte black finish with minimal red accents which will not look tacky after some time like the GN32LD. The display is bezel-free on three sides, but you will still see inner borders when it's in use.
It's a bigger monitor than the usual, but the Viotek GFI27DBXA's dimensions are more manageable this time around. It only needs eight inches of depth and the base has very thin legs to minimize its footprint on your desk. It's lightweight at 12.1 pounds, so unboxing and setting it up doesn't have to be a two-man job.
Build quality for the Viotek GFI27DBXA has improved just like with the GN30CBXA thanks to the brand's unrelenting push for quality. The monitor is mostly made out of plastic, but the panels are thick enough to avoid flexing and cracks. The stand included is probably its biggest physical improvement since it's rock solid and reliable.
The Viotek GFI27DBXA's functions are controlled via a single pressable joystick that doubles as its power button. It's easy to use even if you have to reach for it at the back compared to OSD buttons which are often prone to erroneous inputs. Other brands now have software-based implementations and remotes, but that's unnecessary in most cases.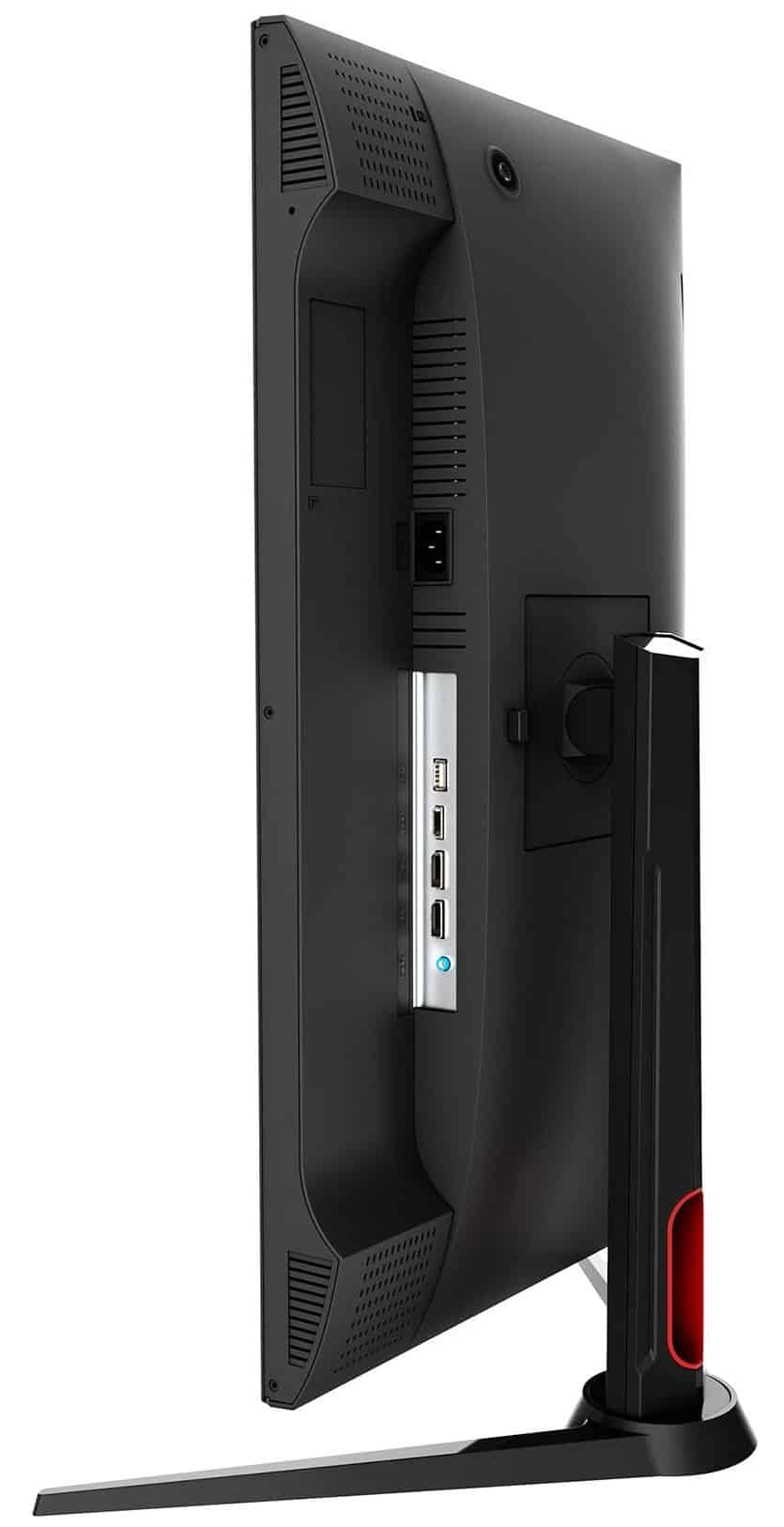 The stand included with the Viotek GFI27DBXA offers tilt, pivot, swivel, and height adjustments for ease of use. Ergonomic stands like this are usually unavailable for budget monitors, so this is a great move from the company. You can also opt for VESA mounts, but it's unnecessary unless your desk space is restricted.
The Viotek GFI27DBXA includes two DisplayPort 1.4 slots and an HDMI 2.0 slot for your PC and gaming consoles. It doesn't need dual DisplayPort for 180Hz operation, so we'd rather have an extra HDMI slot for a secondary console instead. You will also find a 3.5mm headphone jack and a single USB slot, but the latter is only used for firmware updates.
You don't get speakers with this model, but that's okay since it's quite affordable even when compared to competitors like the Gigabyte M27Q. Gaming and entertainment purposes need something more powerful than built-ins in any way. However, monitor speakers have found some use in today's social and working climate, so they do increase the value per dollar of a specific offering.
Display and Performance
The Viotek GFI27DBXA sports a 27-inch IPS panel with a 2560 x 1440 resolution, a 180Hz maximum refresh rate, and a 1ms boosted response time. The backlight has a 400 cd/m2 brightness, a 600 cd/m2 peak output, and a 1000:1 contrast ratio. This model is capable of HDR 600 performance which is considerably better than most monitors tagged with HDR in its price bracket.
1440p at 27 inches is the current sweet spot for computer monitors due to several reasons. It's not as expensive as 4K, but it still offers an upgrade in sharpness and clarity versus the more common 1080p variants. Games look crisper and defined, but legibility doesn't suffer since text from documents or browsers does not become microscopic.
The Viotek GFI27DBXA renders considerably more than 100% sRGB and around 99.7 DCI-P3 to produce stunning vibrancy. However, its default accuracy could be better since the default average sits at 3.98 which is too high. The screen looks well saturated with rich tones, but some trained users will notice the difference caused by the deviances.
Calibrating it with the help of a colorimeter improved the dE average to 2.78 which is more acceptable, but still too high for a modern IPS monitor. It looks more balanced, but the aforementioned Gigabyte M27Q looks more natural. Most gamers won't mind the extra color pop, but those who know their way around monitors will probably go for better tuned models.
The backlight on the Viotek GFI27DBXA peaked at 441 cd/m2 in SDR, but it only managed to reach 477 cd/m2 when HDR is active. Its contrast is disappointing as well at 955:1 in SDR, but it can raise it to around 5020:1 with the help of DCR. It's not certified for HDR 600 performance, but it offers considerably better performance in HDR than some HDR 400 certified models.
Panel uniformity for the Viotek GFI27DBXA could be better since there are some light leaks at the top and bottom edges of the screen. This flaw shows up as clouding when viewing a dark image, but it's quite common for IPS monitors. Thankfully, it isn't permanent across the entire line, so there are better units out there.
The Viotek GFI27DBXA's pixel response time is just as good as its more established competition like the Acer XV272U-KV. The screen doesn't produce noticeable blurs and ghosting by default, so you only need to set a mild overdrive level. Maxing this feature out will induce overshoot, so we don't recommend turning it all the way up.
The Viotek GFI27DBXA is a FreeSync monitor, but it also works flawlessly with Nvidia's G-Sync Compatible mode. This duality is nice to have since you are free to choose any GPU even when they are scarce like right now. Input lag is a little higher at 6ms, but it's still quite fast and you won't be able to tell the difference versus a slightly better monitor.
Thoughts on the Viotek GFI27DBXA
The Viotek GFI27DBXA is a great and practical pick if you want a vibrant and fast 1440p gaming monitor. It exceeds many color coverage scores and it's just as good as most of the more popular options when it comes to gaming performance and responsiveness. Viotek has drastically improved in such a short time, and we can't wait to see what they have to offer next.
However, there are limitations that you have to live with in exchange for the Viotek GFI27DBXA's considerably low price. It's selling below the $350 mark, but it's not as refined as some of the more expensive monitors in the accuracy department. However, that matters less for gaming, and we recommend this monitor if you simply want a fast and inexpensive display for your favorite hobby.
Pros:
Wide Gamut Coverage
Fast and Blur-Free
FreeSync/G-Sync Compatible
Affordable Price
Cons:
Poor Color Accuracy
Doesn't Reach 600 cd/m2
About the Author: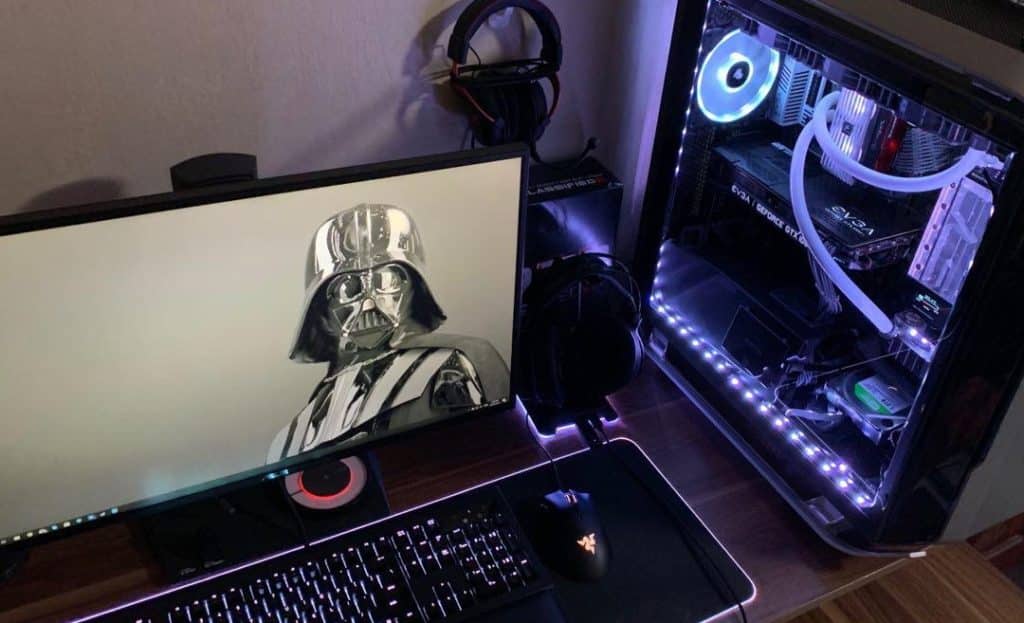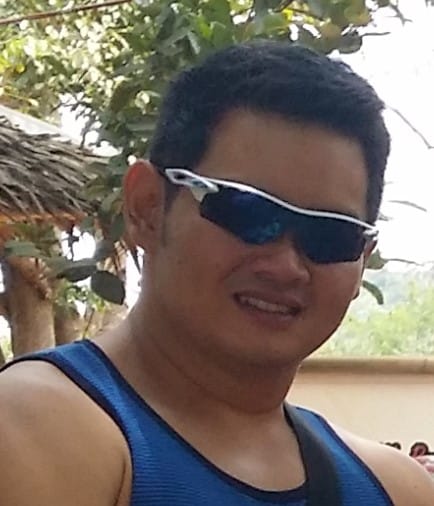 Paolo is a gaming veteran since the golden days of Doom and Warcraft and has been building gaming systems for family, friends, and colleagues since junior high. High-performance monitors are one of his fixations and he believes that it's every citizen's right to enjoy one. He has gone through several pieces of hardware in pursuit of every bit of performance gain, much to the dismay of his wallet. He now works with Monitornerds to scrutinize the latest gear to create reviews that accentuate the seldom explained aspects of a PC monitor.