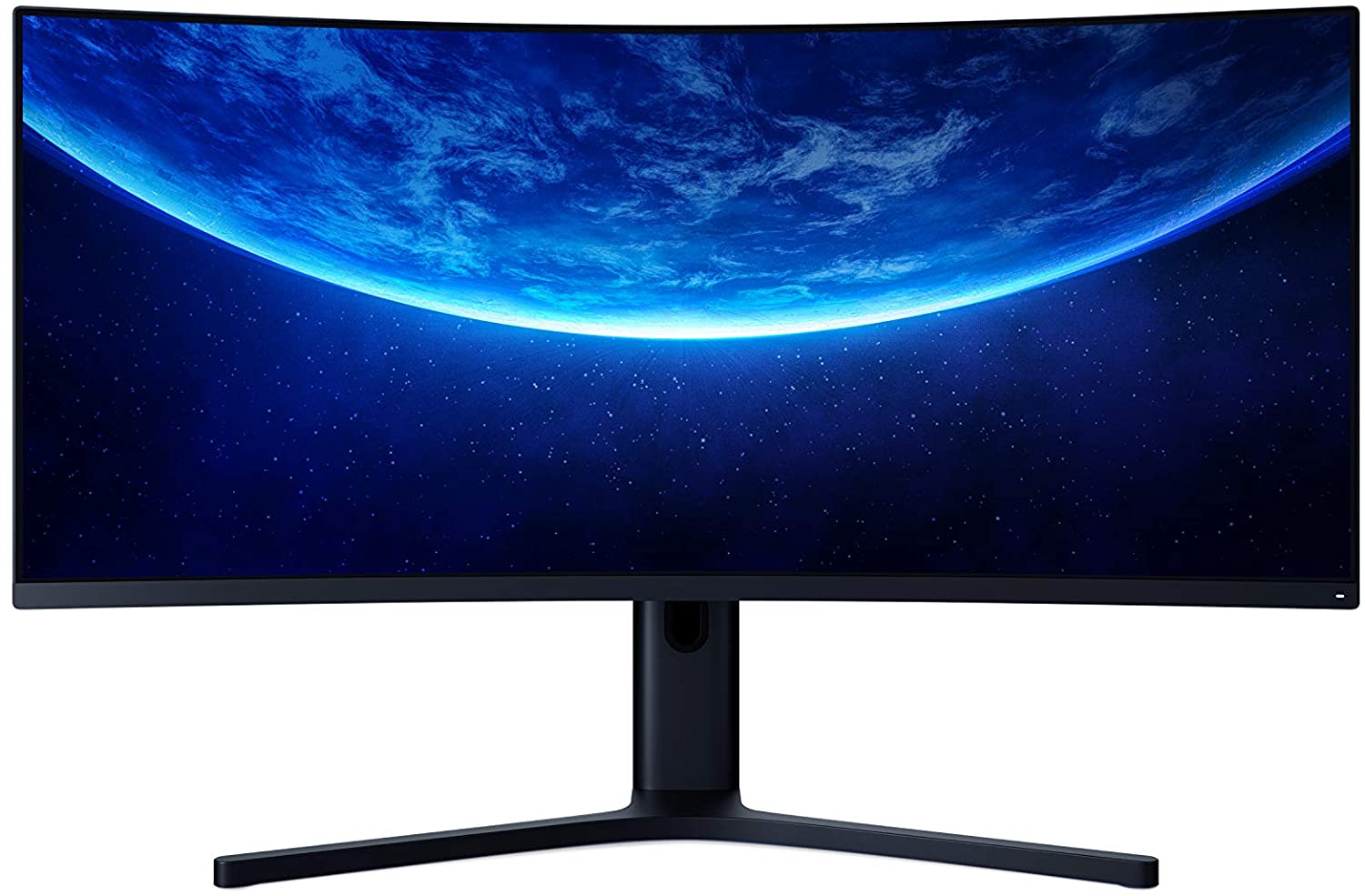 The Xiaomi Curved Display 34 is a very affordable 34-inch ultrawide that doesn't compromise on performance or quality. Xiaomi isn't particularly popular in the gaming segment, but their aggressive expansion into several categories which include display products has, so far, been phenomenal. There's a lot of doubt surrounding the Xiaomi Surface Display 34 but let's take it for a spin to reveal what it can really do for gamers.

Xiaomi Curved Display 34 Specifications
Screen Size: 34 Inches
Resolution: 3440 x 1440 UW-QHD
Aspect Ratio: 21:9
Panel Technology: Vertical Alignment
Refresh Rate: 144Hz
Response Time: 4ms
Contrast Ratio: 3000:1 (Static)
Brightness: 300 cd/m²
Built-in Speakers: No
Stand: Height – Yes
Stand: Tilt – Yes
Stand: Swivel – Yes
Stand: Pivot – No
VESA Compatibility: Yes (100 x 100)
Connectivity: DisplayPort 1.4x 2, HDMI 2.0 x 2, 3.5mm Audio Jack x 1
Dimensions (W x H x D): 31.91" x 20.50" x 9.55"
Weight: 23.15 lbs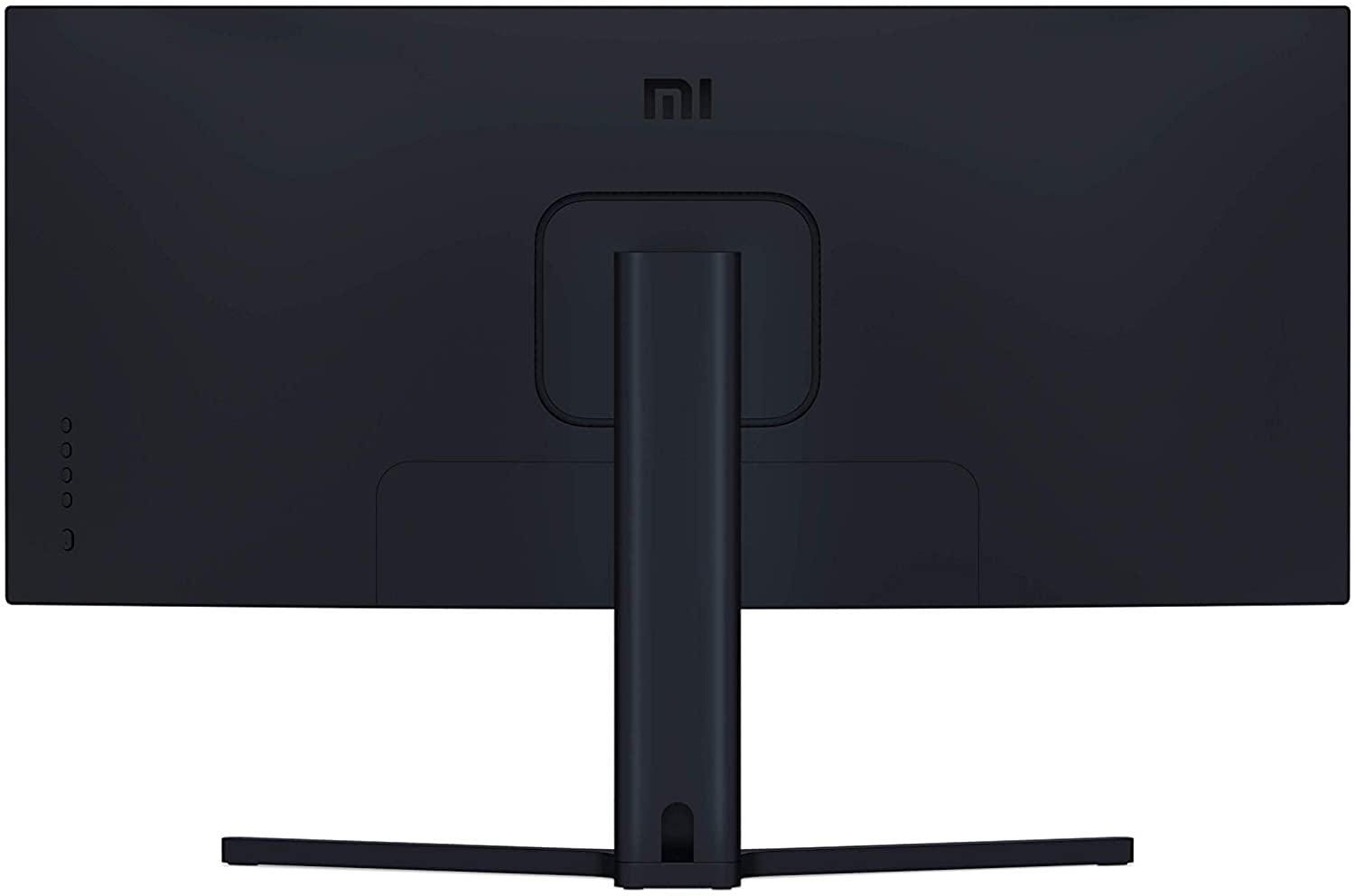 Design and Features
The Xiaomi Curved Display 34 sports a simplistic design that makes it look less like a gaming monitor and more of a productivity display. The monitor has an attractive matte black finish that doesn't feel cheap and is quite easy to maintain. The Xiaomi Curved Display 34 is bezel-free on three sides, but you will still see inner borders when the display is turned on.
The Xiaomi Curved Display is a massive monitor, but it isn't blatantly deep so you still get a lot of free space on your desk. However, you have to take note of its width especially if you have specifically positioned desktop speakers. This product is also heavier than its competitors such as the Gigabyte G34WQC, but it isn't a big factor since most tables can handle that easily
. Build quality for the Xiaomi Curved Display 34 is fantastic since it feels like it is built like a tank. It's mostly made of plastic, but you can feel that they are quite thick and sturdy once you've held the device. There is a slight wobble on the stand, but we think that it is due to the weight and normal for a monitor of this size. One thing that confirms the Xiaomi Curved Display 34's budget-oriented nature is its use of OSD buttons for its controls.
Most of its competitors already have OSD joysticks which are generally easier and quicker to use. This is a minor characteristic, but we're pointing it out since many find button layouts to be annoying and cumbersome in the long run.
The stand included with the Xiaomi Curved Display 34 offers tilt, swivel, and height adjustments so you can get always get a comfortable view. The base has a wide reach, but its thin legs do not take up a lot of precious space which could otherwise be used for smaller peripherals. You can use a VESA mount with this product, but we think it's only necessary for extreme circumstances or if you are building a multi-screen array.
The Xiaomi Curved Display 34's connectivity is simplified as well since there are no valuable extras like USB slots. You do get two slots each for DisplayPort 1.4 and HDMI 2.0 which allows the monitor to be an all-around display for numerous devices which can include PCs, laptops, and consoles. We do think that Xiaomi missed an opportunity here by not adding USB-C since many of their devices are already using the connectivity standard.
The Xiaomi Curved Display 34 doesn't have speakers but you can connect your headphones to it via its 3.5mm jack at the rear. Built-in speakers aren't necessary for gaming since they aren't powerful enough anyway, but it's always nice to have a backup that you can use for other purposes. However, it is understandable if they aren't included with this monitor since it is a budget model after all.
Display and Performance
The Xiaomi Curved Display 34 sports a 34-inch curved VA panel with a 3440 x 1440 resolution, a 144Hz refresh rate, and a 4ms response time. The backlight is rated at 300 cd/m2, while the contrast ratio sits at 3000:1 like most VA panels. it's also not advertised with HDR compatibility since it isn't equipped for performance in that regard.
34-inch monitors with a QHD resolution is great for any kind of use since its balances visibility and sharpness quite well. Games look gorgeous with a hint of crispness plus that extra peripheral view while productivity doesn't suffer since most wouldn't struggle with legibility. The extra space also gives you more wiggle room, so you can bring more apps or programs to bear while crunching on tedious tasks.
The Xiaomi Curved Display 34 can put out more than 100% sRGB and around 89% DCI-P3 gamut coverages for vibrant colors. It's not the most comprehensive color output in its category, but it can make images and graphics pop from the display. Default accuracy is great since the deltaE average sits at 2.11 which is already great for everyday use.
Calibrating the Xiaomi Curved Display 34 can reduce that dE average to around 1.34 which is even better. However, the benefits are difficult to see and appreciate it unless you work with color-critical projects all the time. It is not necessary to buy a colorimeter just to tweak this monitor, and we think most will be happy with a few minor adjustments anyway.
The Xiaomi Curved Display 34 can punch above its brightness rating since it reached 366 cd/m2 in tests. Its contrast ratio is excellent because it reached as much as 3750:1 at 60% brightness which results in deep blacks and excellent performance during nighttime use. Dark scenes in games like Cyberpunk 2077 look gorgeous, but some black crush can happen in select instances.
Panel uniformity for the Xiaomi Curved Display 34 isn't as good since the backlight doesn't look even throughout the screen from its center to the sides. Some clouding is present as well, and they are noticeable in dark or all-black images. Take note that this varies between every unit, so there are better specimens out there.
Another weakness of the Xiaomi Curved Display 34 is it is prone to smearing and ghosting in dark to light transitions or some fast-paced scenes. The monitor isn't equipped to deal with that characteristic so you should look elsewhere if you play fast-paced games. However, it won't be as noticeable for everyone since we all have varying sensitivities to pixel response times.
The Xiaomi Curved Display 34 is a FreeSync monitor, but it also works with Nvidia's G-Sync Compatible mode. It is great to have VRR for both GPU brands since the two have very compelling offerings that will work great with this monitor's resolution and refresh rate. Input lag sits at 7ms at 144Hz so you don't have to worry about delays or sluggish performance.
Thoughts on the Xiaomi Curved Display 34
The Xiaomi Curved Display 34 is an excellent buy if you consider how much screen real estate and refresh rate you are getting per dollar. Its VA panel is also quite capable in color and contrast performance, plus it is robust for a budget option. It doesn't pack a lot of gamer extras, but most of those aren't necessary to enjoy your games or make your workflow easier as a whole.
There are limitations with the Xiaomi Curved Display 34 such as its mediocre pixel response time, but what's more concerning about it is its availability. The product isn't sold in all major regions so you might be out of luck if you live there. It's a great budget ultrawide, but you also have great alternatives like the Gigabyte G34WQC or the AOC CU34G2X.
Pros:
High Contrast Ratio
Great Color Coverage
Decent Color Accuracy by Default
FreeSync/G-Sync Compatible
Affordable Ultrawide
Cons:
Mediocre Pixel Response Time
Uniformity Could Use Some Improvements
Not Available in the US
About the Author: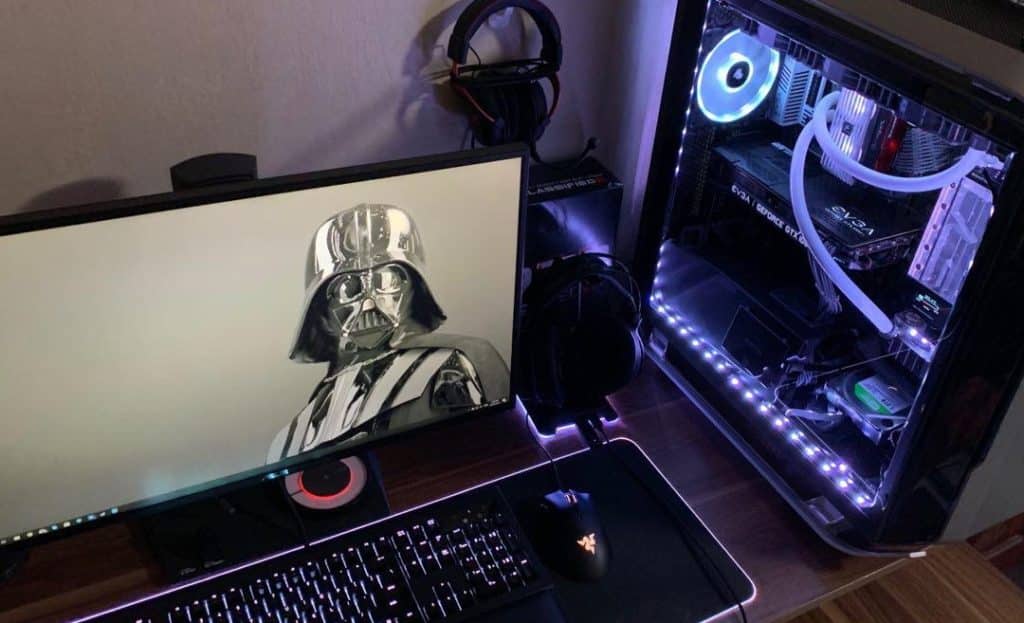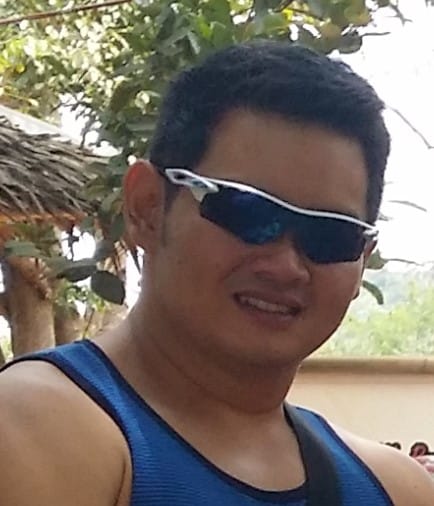 Paolo is a gaming veteran since the golden days of Doom and Warcraft and has been building gaming systems for family, friends, and colleagues since his junior high years. High-performance monitors are one of his fixations and he believes that it's every citizen's right to enjoy one. He has gone through several pieces of hardware in pursuit of every bit of performance gain, much to the dismay of his wallet. He now works with Monitornerds to scrutinize the latest gear to create reviews that accentuate the seldom explained aspects of a PC monitor.