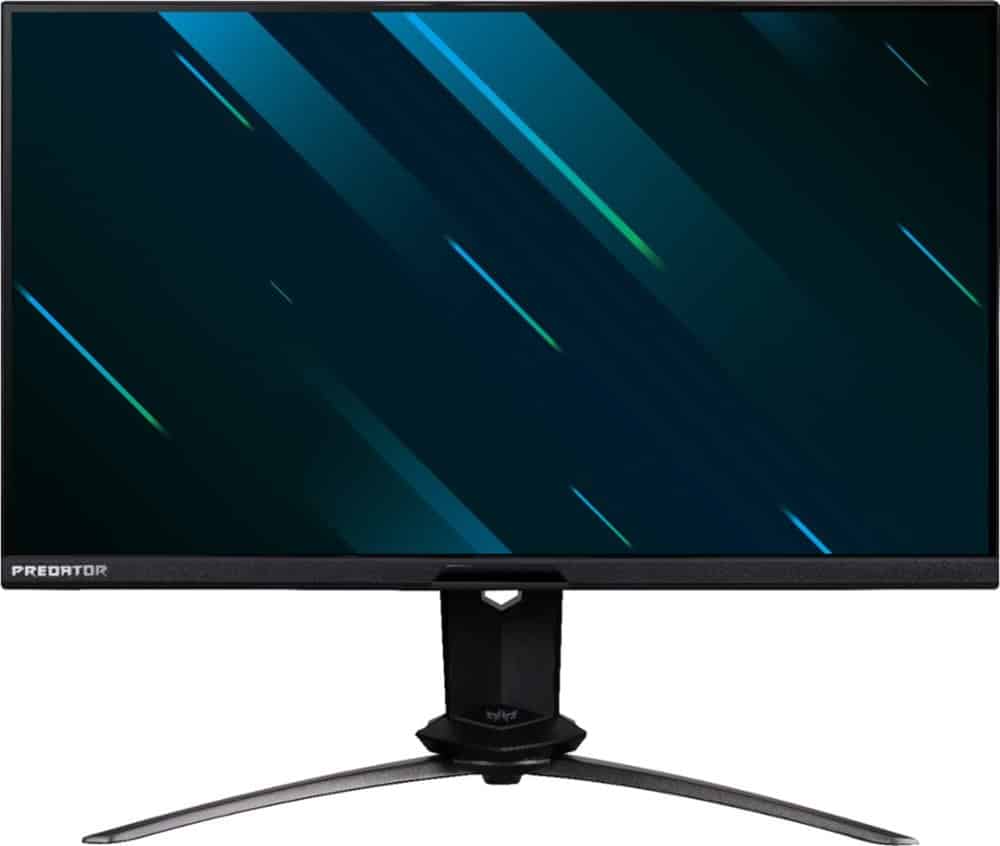 The Acer Predator X25 competes at the flagship level with its amazingly fast 360Hz IPS screen that's meant for E-Sports gamers. It's one of your few choices if you want the fastest and smoothest imaging where blurring and ghosting do not exist. Let's check out if the premium Acer Predator X25 is worth the investment for hardcore gamers.

Acer Predator X25 Specifications
Screen Size: 25 Inches
Resolution: 1920 x 1080 Full HD
Aspect Ratio: 16:9
Panel Technology: In-Plane Switching (IPS)
Refresh Rate: 360Hz
Response Time: 1ms
Contrast Ratio: 1000:1 (Static)
Brightness: 350 cd/m2
Built-in Speakers: Yes (2 x 2 Watts)
Stand: Height – Yes
Stand: Tilt – Yes
Stand: Swivel – Yes
Stand: Pivot – Yes
VESA Compatibility: Yes (100 x 100)
Connectivity: DisplayPort 1.4 x 1, HDMI 2.0 x 2, USB 3.0 x 4, USB 2.0 x 1, 3.5mm Jack x 1
Dimensions with Stand (WxHxD): 21.93" x 20" x 9.3"
Weight: 13 lbs

Design and Features
The Acer Predator X25 takes a more subtle approach when it comes to design, so it's easy to mistake it for an office monitor. the monitor has a matte black chassis that's decorated with gunmetal accents that make it look expensive. The display is bezel-free on three sides, but you still have very thin inner borders that aren't distracting.
Acer has downsized the stands for its Predator monitors so they consume less space without losing stability. This part offers excellent footing and it only needs 9 inches of depth on your desk. The shape of the base leaves a lot of space for your peripherals so most won't have to rearrange their setups.
Build quality for the Acer Predator X25 is fantastic since there are no signs of weakness or any cosmetic defects. The plastic panels meet each other perfectly, so there are no gaps or uneven seams on the device. The screen doesn't wobble or shake, so you won't get dizzied while using it.
One distinct feature of the Acer Predator X25 is its protruding rectangular bulge at the back with a unique pattern. What makes it special is it is outlined with RGB lighting which spreads out the illumination evenly from the top to the sides of the screen. Its correctly implemented this time around to allow for some utility since it can double as a bias light.
The Acer Predator X25 has a dedicated joystick and four hotkeys for easy access to its complex features. It's located at the back close to the lower right of the screen if you are facing it so it's quite easy to reach. This layout comes in handy in the heat of battle if you want to tweak a setting on the fly, although there are some with remotes and software implementations as well.
The stand included with the Acer Predator X25 offers tilt, swivel, pivot, and height adjustments, so getting a comfortable view angle is doable. The upright is quite big and the legs of the base have a wide reach, but it doesn't consume a whole area so you have more space for other peripherals. You can also use VESA mounts with 100 x 100 bolt patterns, but that's only necessary for multiple monitors or if your desk is small.
The Acer Predator X25 offers DisplayPort 1.4 and two HDMI 2.0 slots for video inputs, however, the latter slots are limited to 240Hz. You also get four USB 3.0 slots for accessories and an upstream port, plus a 3.5mm jack for headphones. That's not bad for a native G-Sync monitor since older models had fewer options when it comes to connectivity.
The Acer Predator X25 manages to squeeze in a pair of 2-watt speakers which you can use for backup purposes. They don't sound great and are incapable of gaming-grade audio, so most users will probably just deactivate them. however, we found out based on feedback that built-ins are getting some use nowadays for work from home setups since headsets for calls can sometimes get too hot and uncomfortable.
Display and Performance
The Acer Predator X25 boasts a 25-inch Fast IPS panel with a 1920 x 1080 resolution, a 360Hz refresh rate, and a 1ms response time. The backlight is rated at 350 cd/m2 while the contrast ratio is listed at 1000:1 like most IPS panels. This model is certified for HDR 400, but that doesn't mean it can produce an HDR performance that will completely improve the image quality.
One deal-breaker with the Acer Predator X25 is its 1080p resolution which many will find to be a side-grade. It's not the best for multitasking, but most of us are used to it so the eyes won't need to adjust to the pixel density. It's still popular now because of that, and it's easier to run games with high framerates and excellent visibility.
The Acer Predator X25 renders 99% sRGB and around 80% DCI-P3 which aren't enough for HDR, but vibrant enough for daily use. It also looks like it's factory-calibrated since the deltaE average is limited to 1.59. The screen loks balanced out of the box, so you only need to apply minor tweaks before it's ready for regular use.
Calibrating the Acer Predator X25 resulted in a dE average of only 0.73, making it suitable for color-critical work. However, you need a colorimeter to get this kind of fidelity from a gaming monitor which isn't tuned for professional use. It's not worth buying one just for this monitor since most gamers will be happy with a few adjustments of their own to suit the games they play.
The Acer Predator X25 reached as much as 421 cd/m2 in SDR and it peaked at around 451 cd/m2 if it's fed an HDR signal. The contrast ratio reached 1145:1 at 50% brightness which is excellent for an IPS panel. However, these two cannot boost the screen enough to produce high-grade HDR images unlike the HDR 600 or HDR 1000 variants with FALD backlights like the Acer X27.
Panel uniformity for the Acer Predator X25 could use some improvement since black or dark images showed some clouding. Full-color scenes aren't affected, but games with plenty of nighttime scenes can show the variances. Thankfully, this isn't permanent on every X25 out there since there are tolerances that can make each IPS panel unique.
The Acer Predator X25 has an impeccable pixel response time thanks to its high refresh rate and the properties of Fast IPS technology. The monitor handles motion with aplomb, so there is virtually no ghosting in fast-paced scenes. You won't need to use its overshoot feature since they can't improve the screen further and they add overshoot to the image.
The Acer Predator X25 is a native G-Sync monitor, but it's also compatible with FreeSync, unlike its predecessors. Its nice to have the freedom to choose your GPU, especially now where both companies have comparable options. Its input lag is at 2ms, so there is no need to worry about delays while gaming competitively.
Thoughts on the Acer Predator X25
The Acer Predator X25 is an excellent choice for the most serious gamers who want an edge in speed while enjoying motion clarity. The fast IPS panel has plenty of colors to offer, so games won't look dull or washed out. We love its design and features, especially its RGB lighting which is purposedly laid out to create a halo effect that doubles as a bias light.
The only considerable deal-breaker of the Acer Predator X25 is its high price which many are not willing to pay once the 1080p resolution is mentioned. However, it's not surprising since competitive games are still played at 1920 x 1080. It's not the crispest or the best for productivity, but it's an investment if you are serious about your gaming.
Pros:
Lighting Fast Response Time and Low Input Lag
FreeSync/G-Sync Compatible
Excellent Default and Calibrated Accuracy
Sleek and Attractive Design
Useful RGB
Cons:
Expensive
Weak Speakers
Middling Contrast
About the Author: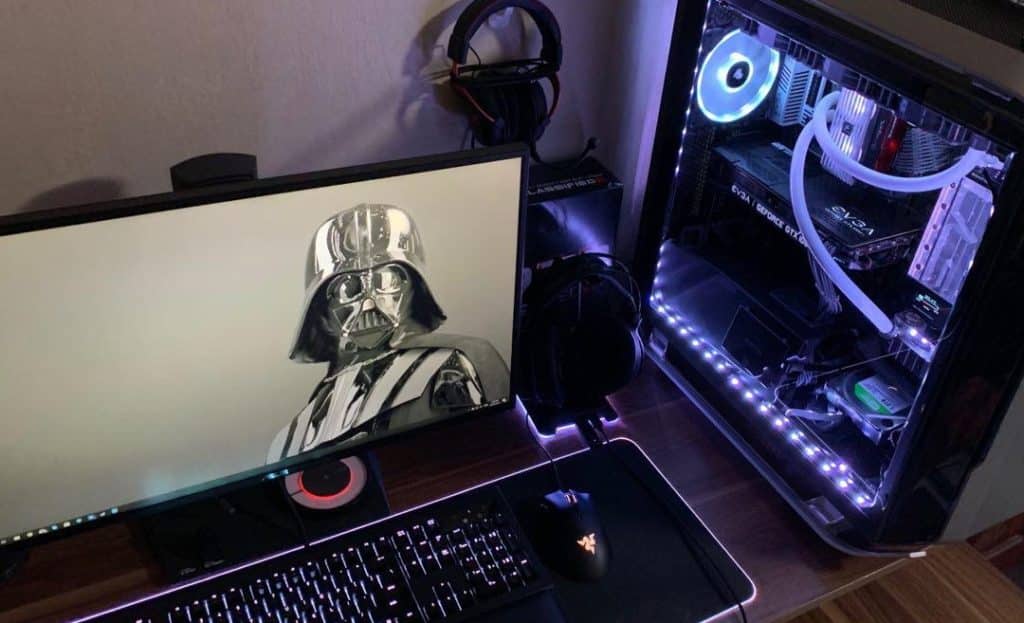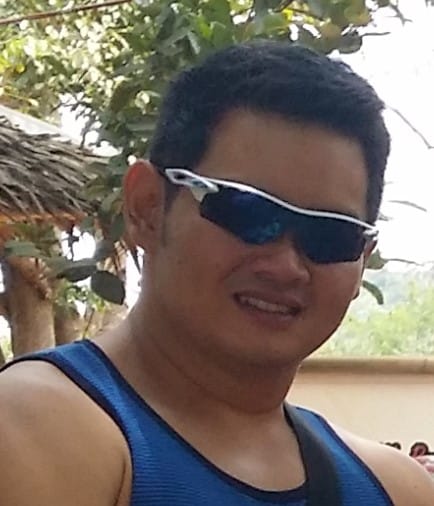 Paolo is a gaming veteran since the golden days of Doom and Warcraft and has been building gaming systems for family, friends, and colleagues since junior high. High-performance monitors are one of his fixations and he believes that it's every citizen's right to enjoy one. He has gone through several pieces of hardware in pursuit of every bit of performance gain, much to the dismay of his wallet. He now works with Monitornerds to scrutinize the latest gear to create reviews that accentuate the seldom explained aspects of a PC monitor.