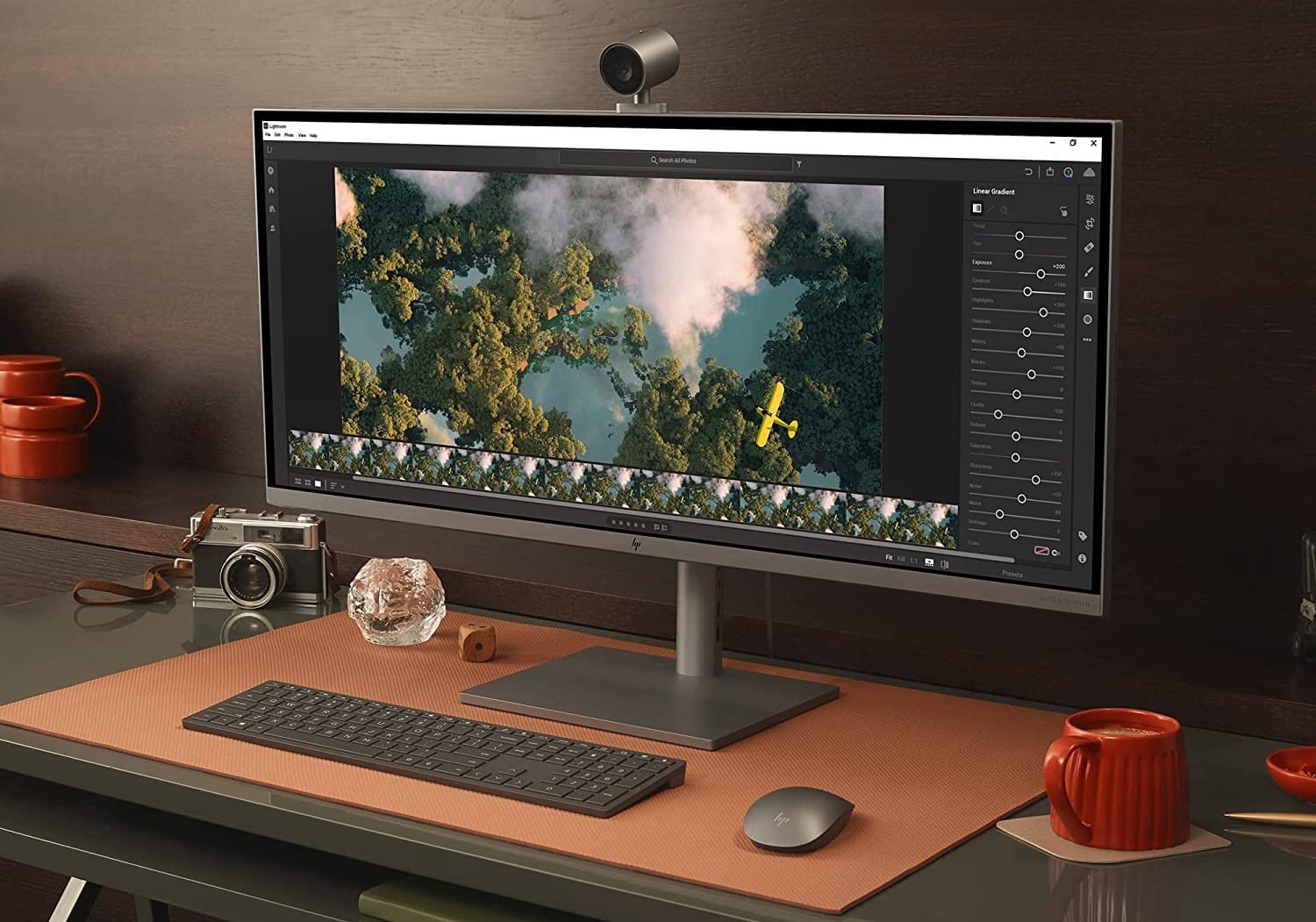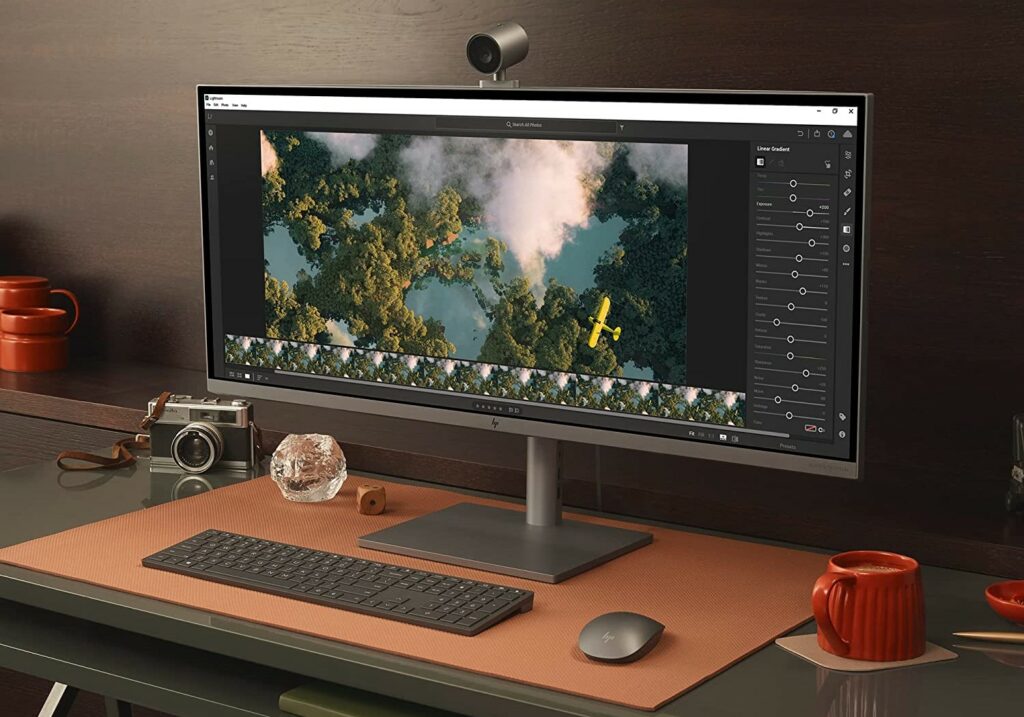 The best All in One PC for video editing is tough to find since the category is focused on business performance rather than raw power. We know that rendering videos or working on timelines and workflows takes an enormous amount of processing power. Your PC's specs will determine how fast a task or project can be finished.
Its also worth noting that rendering videos or any heavy tasks will generate a lot of heat since it will push your hardware to its limits. AIOs, just like laptops, have limited thermal capacities, so many of them won't be able to handle it. That's why there are a limited number of market options with robust designs to cater to this category.
We've selected the best All in One PC products that are available with high-powered hardware or those that their respective brands can customize. You will need a lot of RAM, a hearty CPU, a decent GPU, and an accurate and clear panel for the jobs ahead. You can get away with a cheaper model, but productivity and, possibly, the AIO PC's longevity will be affected.
What to Look for in an All in One PC for Video Editing
Here are the specifications you should prioritize if you are getting an AIO PC specifically for:
Processors – CPUs or processors are the heart and soul of rendering capacity and speed. More cores and clock speeds mean that your video rendering will finish faster.
RAM – RAM supports the CPU in its processes, so the more of it there is, the faster and smoother your editing experience will be
Display Size and Resolution – Larger screens, especially the extra wide ones, are highly beneficial for this type of use. More screen space means that you will be able to maneuver your work more easily.
Graphics Card – Graphics cards aren't essential for rendering videos, but they will help a lot with playback or live scanning of your work.
Storage – SSDs are now essential since HDDs are too slow for the latest apps and OS versions. Choose one with an NVMe SSD for faster loading times.
Best All in One PC for Video Editing Top Picks 2023
Apple iMac (24 Inch)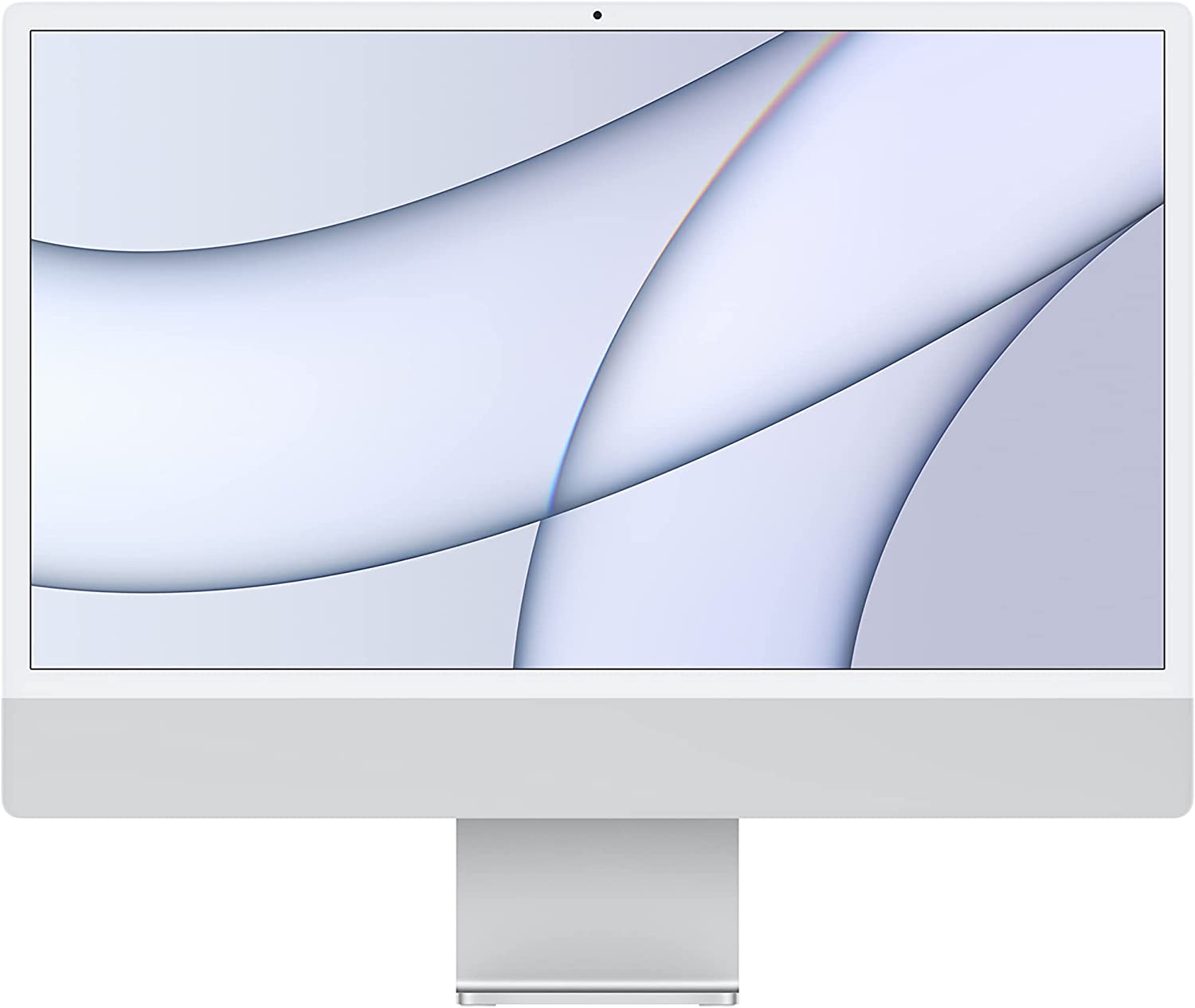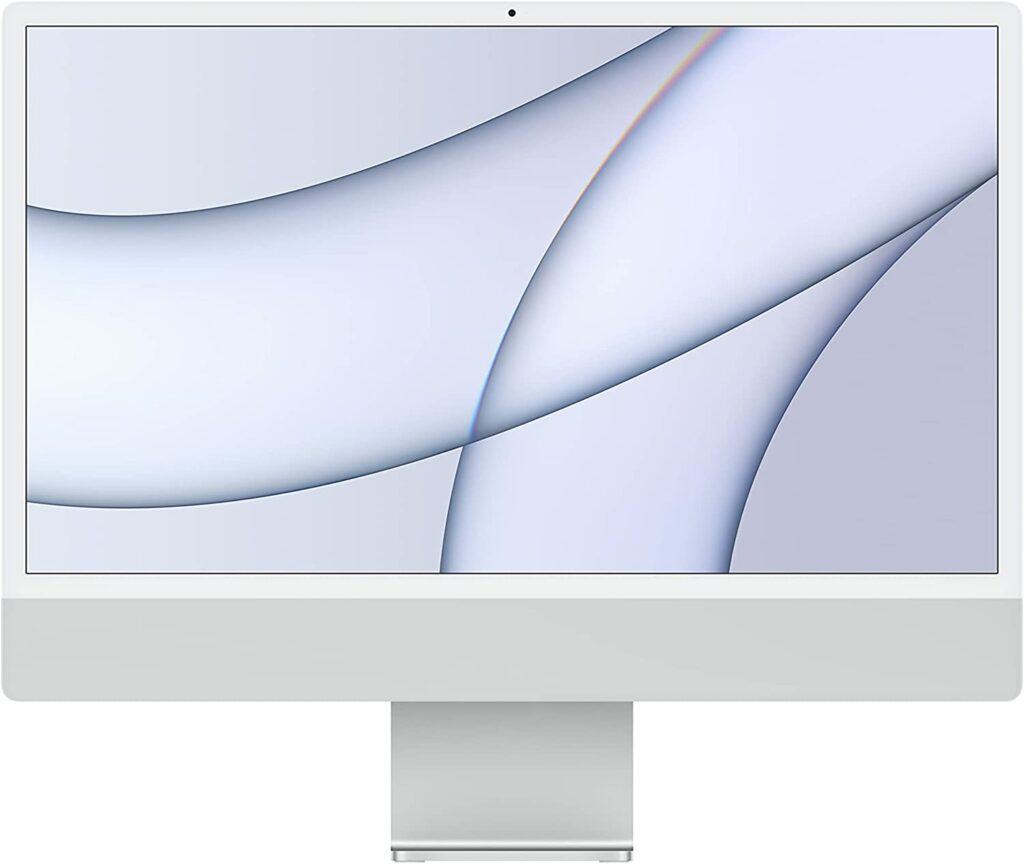 The Apple iMac is a compact yet proven solution for design professionals despite it proprietary nature. The latest available variant carries Apple's M1 chip which is quite powerful for design tasks despite its humble specifications. The iMac is available in several variations and colors, but they all come with the brand's fantastic Retina display.
Microsoft Surface Studio 2+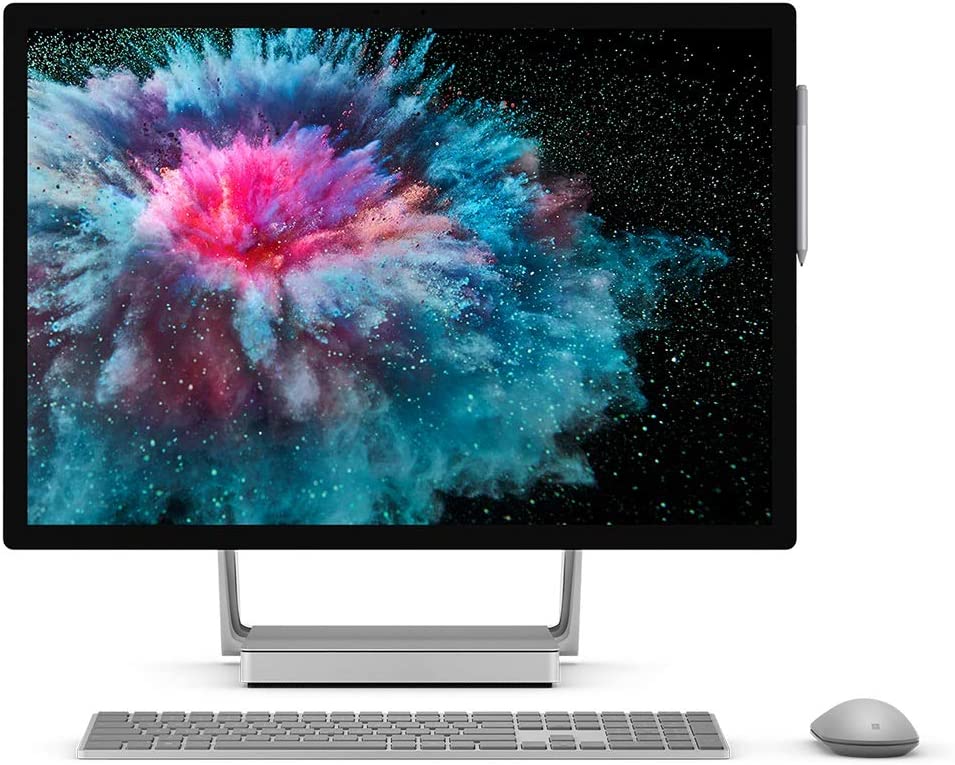 The Microsoft Surface Studio 2+ is a premium all in one PC for video editing with unique capabilities. It transforms from a standard PC to a vibrant tablet, so it's a favorite among professional artists and creators. It's pricey, but it's available in a myriad of very powerful internal setups to cater to every level of video editing.
HP Envy 34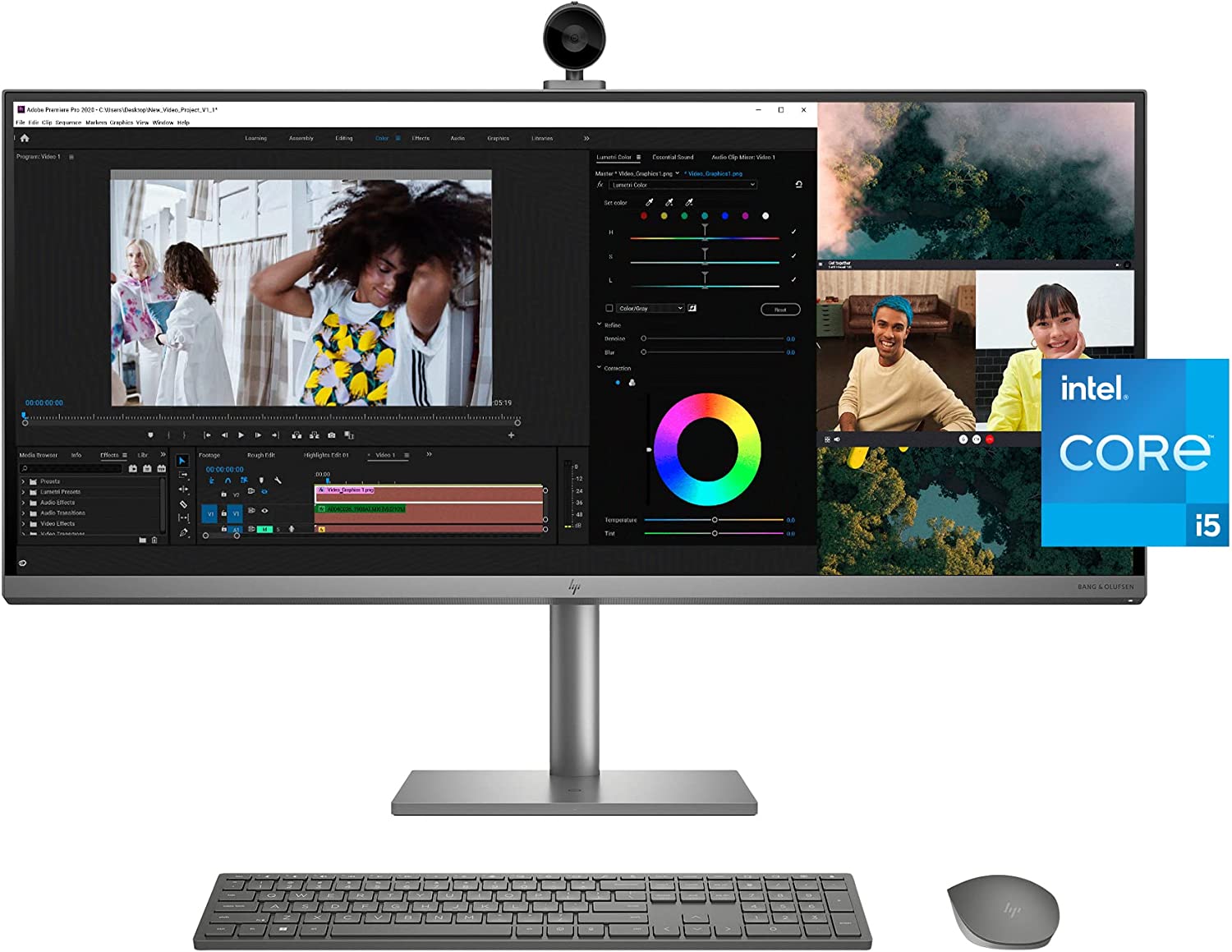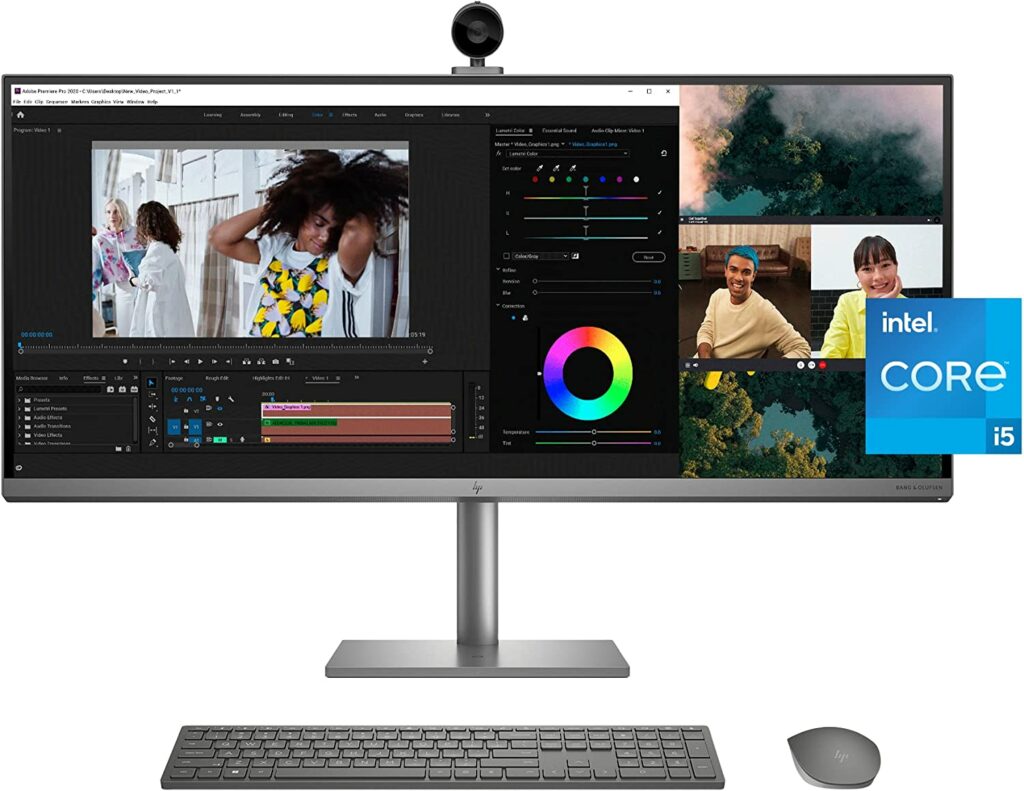 The HP Envy 34 is a staple high-end product from the popular business brand since it's one of the few that offers a large ultrawide screen. It's great for lengthy workflows because of this, plus its screen isn't one of the generics when it comes to color quality. It is also available in several configurations, so you can get a powerhouse for video editing easily.
Lenovo IdeaCenter AIO 5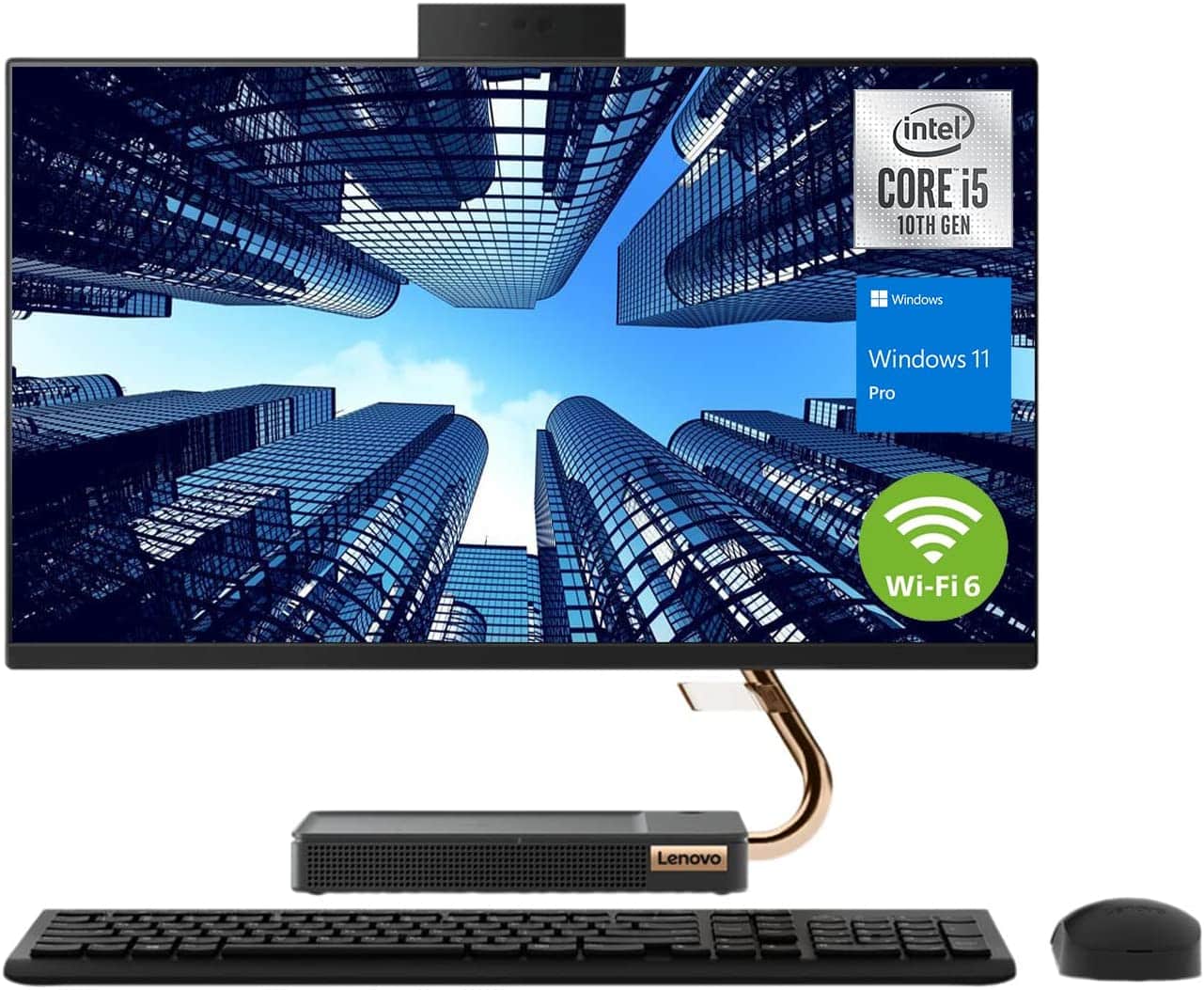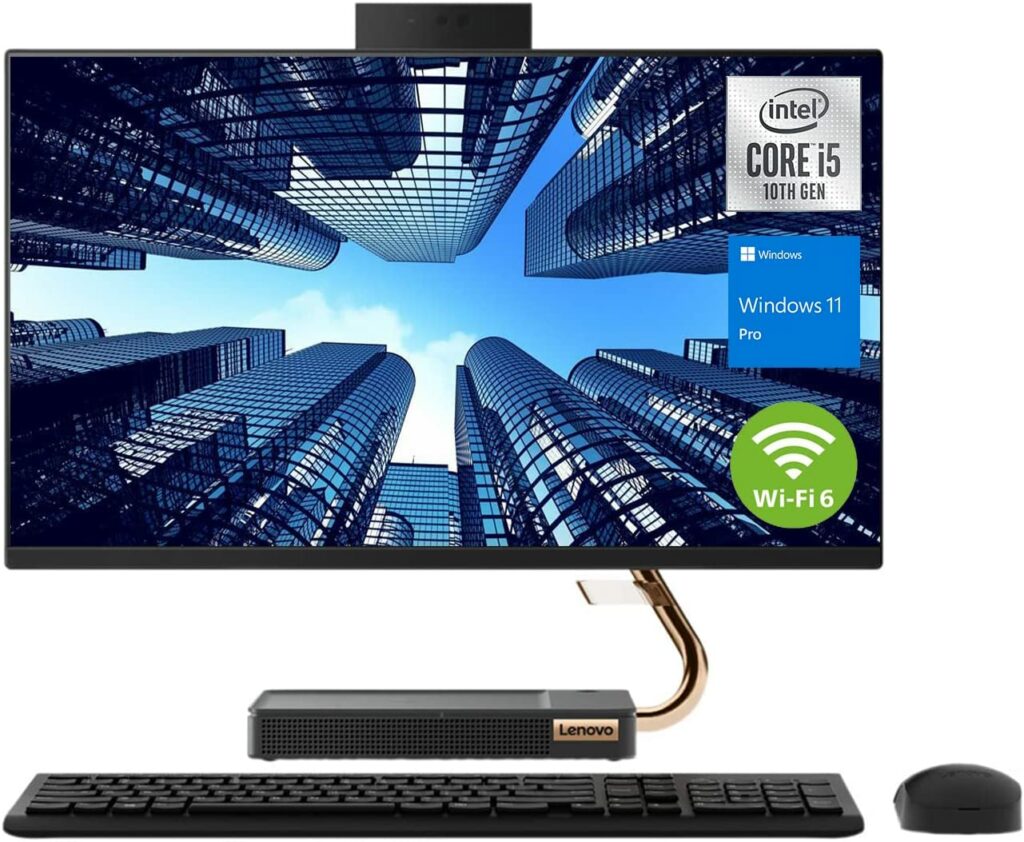 The Lenovo IdeaCenter AIO is our budget pick for budding editors who want to stay under a thousand. Its sub-variants at this price range already have 16 to 32GB of RAM and a decent Intel i5 processor, so it will get the job done easily. It's not the most powerful of the lot, but its affordability and feature list make it an invaluable option for the masses.
Dell OptiPlex All in One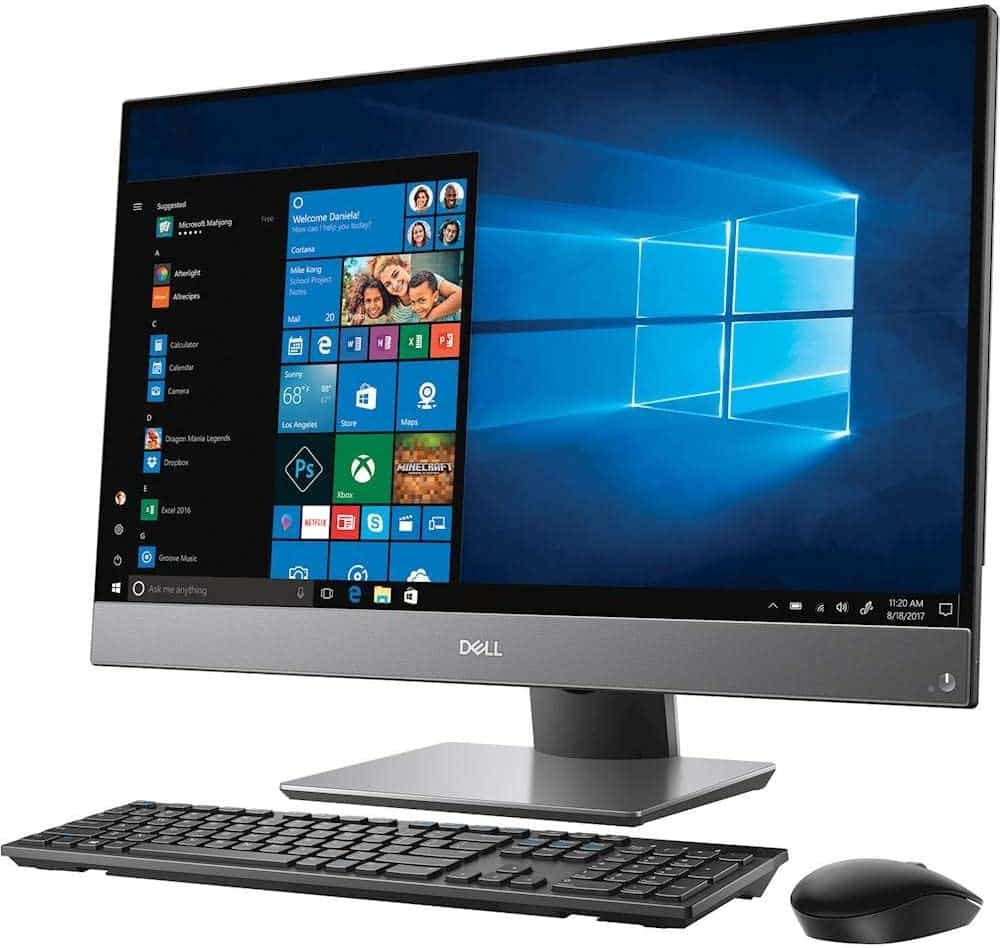 The Dell OptiPlex All in One offers flagship level build quality and business-minded elegance over its Inspiron cousins. Its industrialist design houses powerful specs like Intel's i9 flagship CPUs, so it's a great buy if you want a robust and more powerful solution. It is also customizable and available in several different flavors, so creators will be able to find a suitable model for their budgets.
Dell Inspiron  All-in-One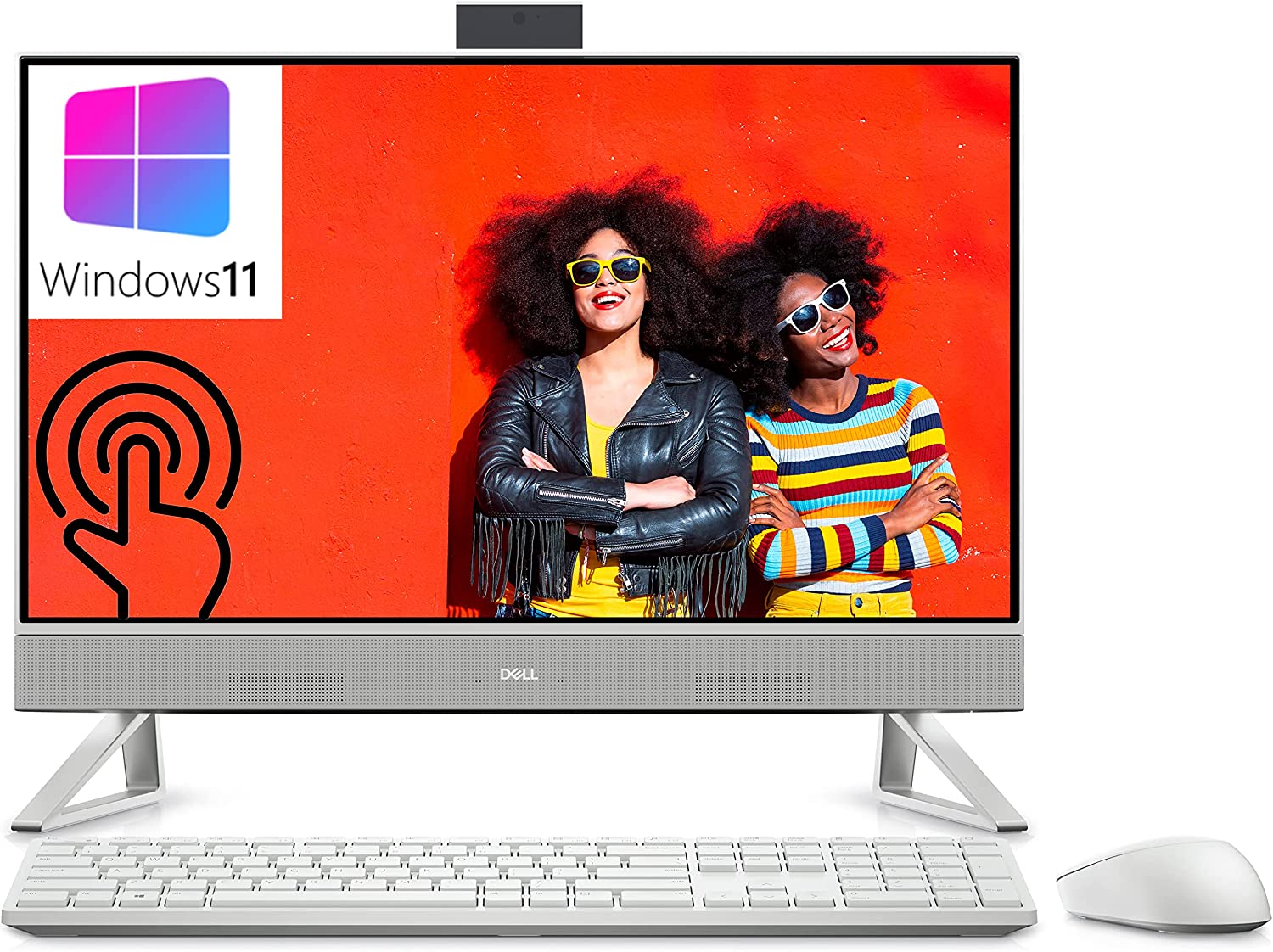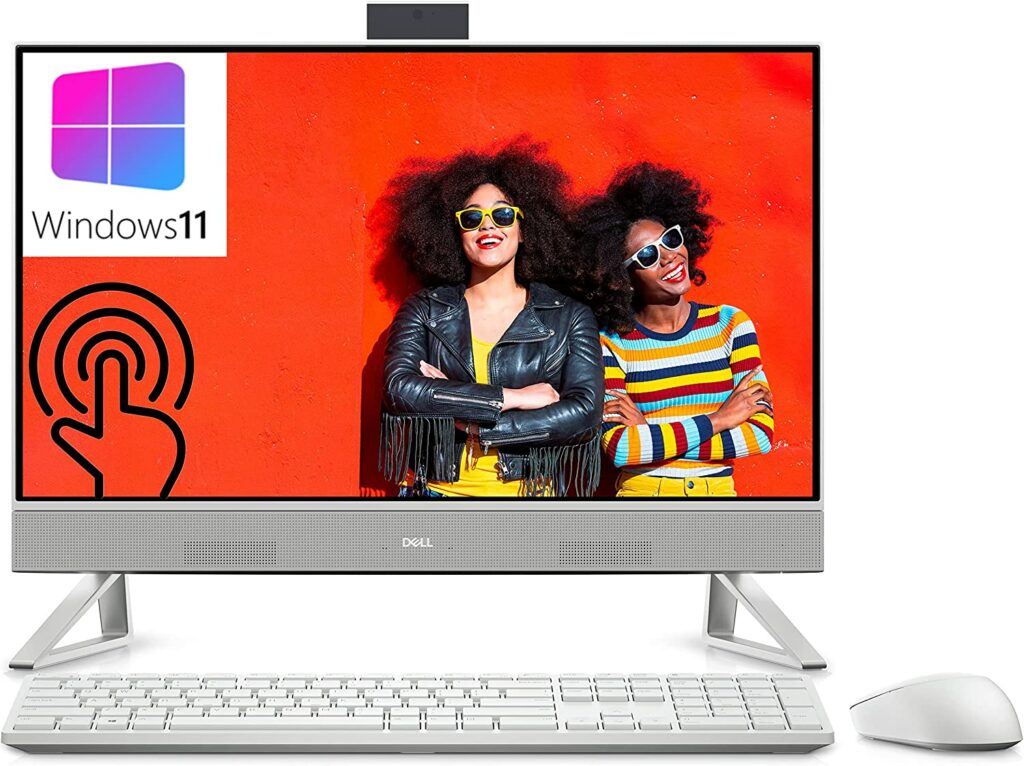 The Dell Inspiron models are a bit more hip or designer-looking than the OptiPlex models since they are intended to attract a wider audience. You can get it in 24 or 27-inch variants and with or without touchscreen capabilities. Top-end hardware is also available thru customization or the more expensive variants on retailers, so getting a capable AIO PC for editing is within reach for anyone.
About the Author: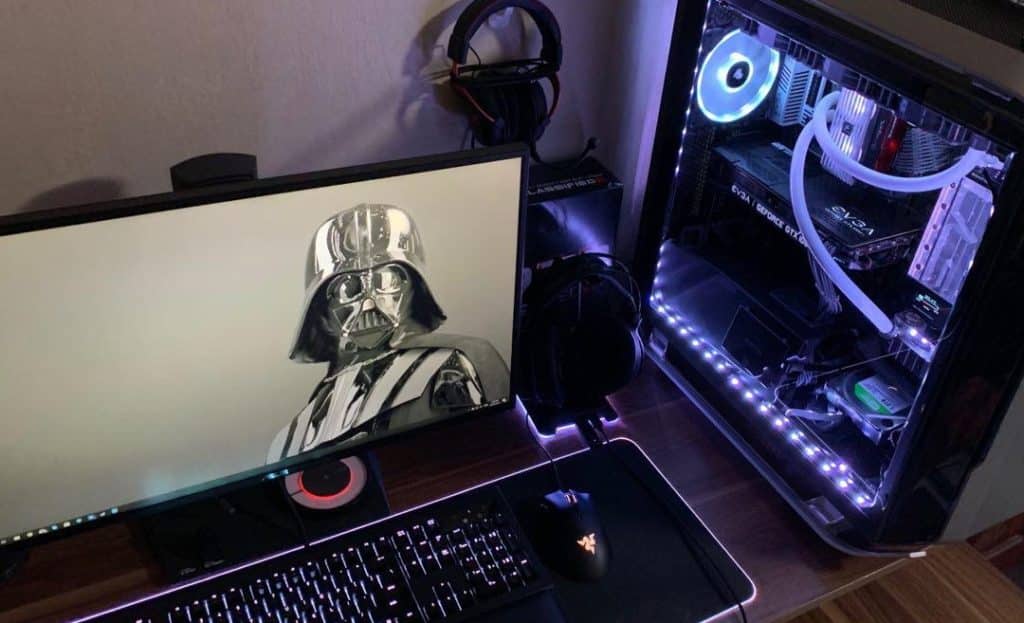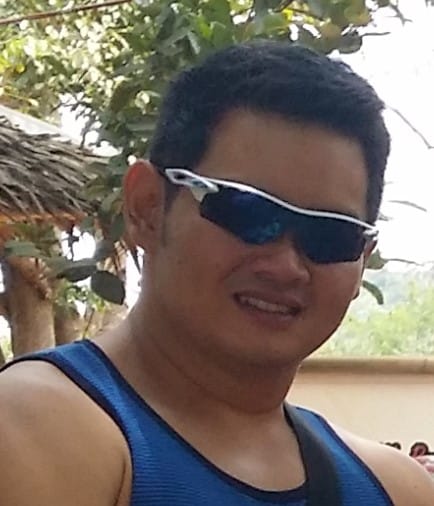 Paolo has been a gaming veteran since the golden days of Doom and Warcraft and has been building gaming systems for family, friends, and colleagues since junior high. High-performance monitors are one of his fixations; he believes that every citizen's right to enjoy one. He has gone through several pieces of hardware in pursuit of every bit of performance gain, much to the dismay of his wallet. He now works with Monitornerds to scrutinize the latest gear to create reviews that accentuate the seldom explained aspects of a PC monitor.