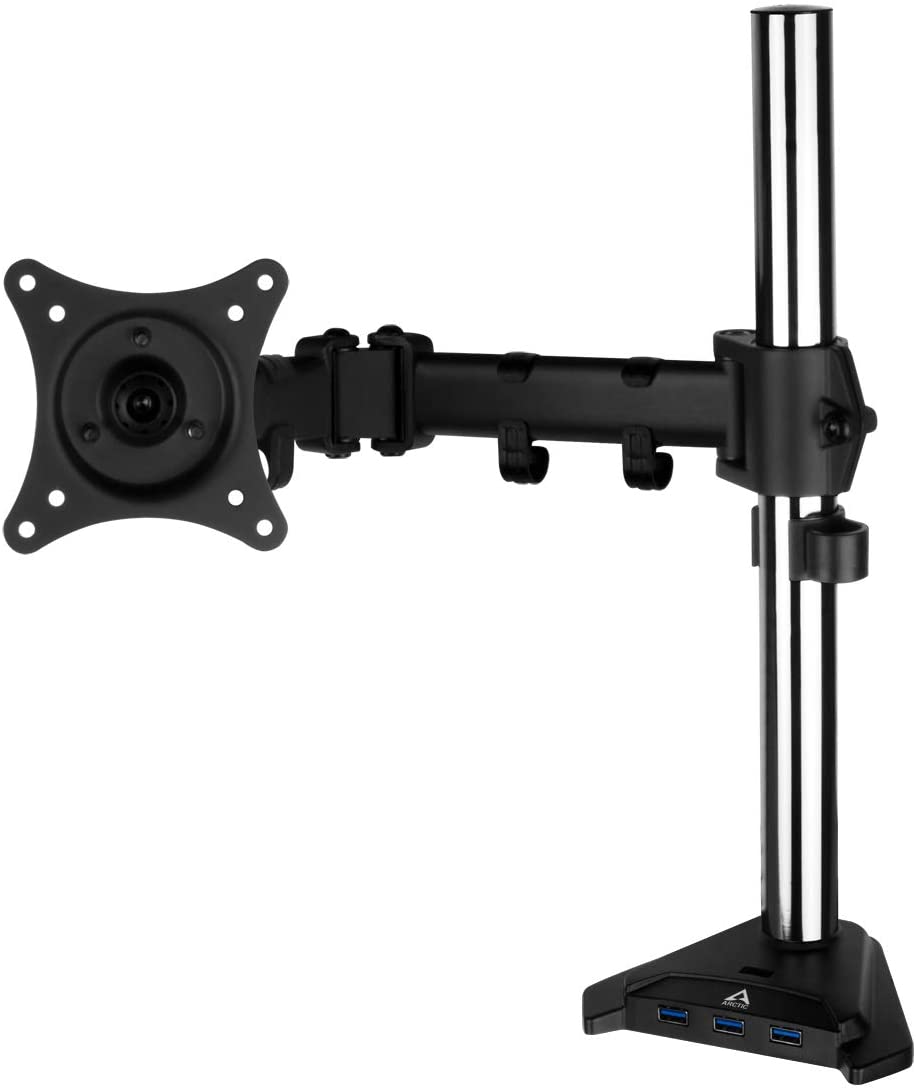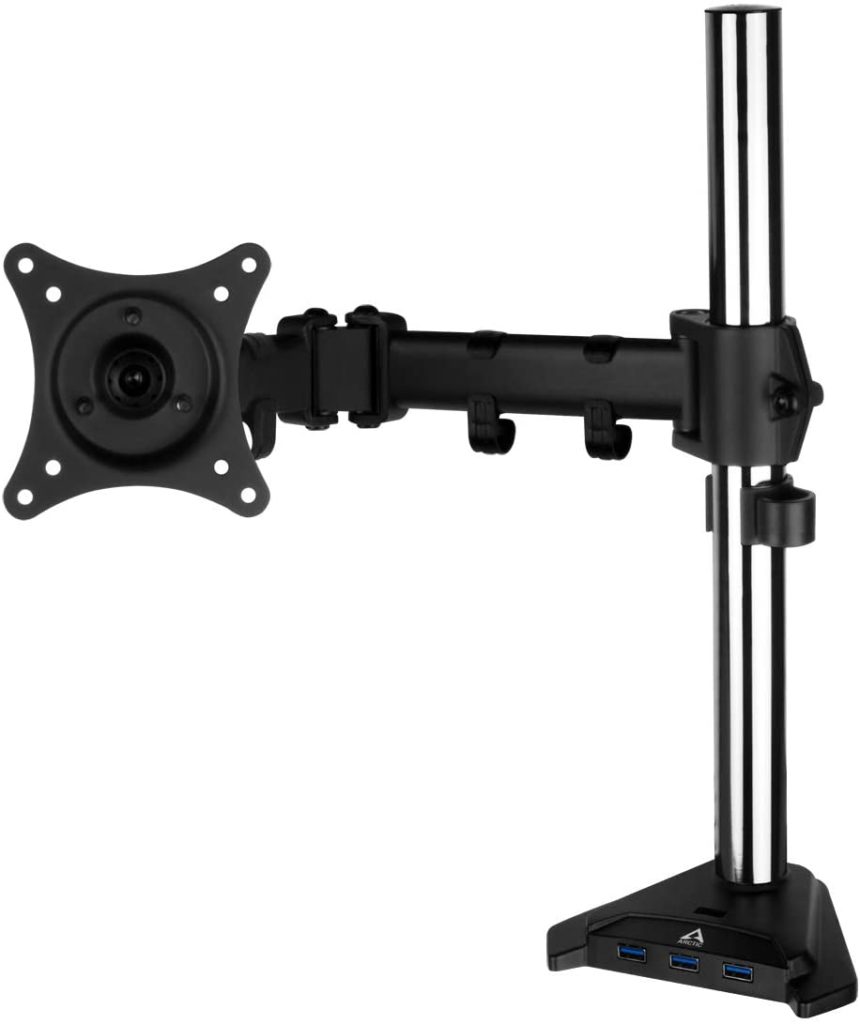 The Arctic Z1 Pro aims to improve on functionality by adding a USB Hub to its durable and heavy-duty mounting mechanism. This model uses a completely mechanical design instead of gas lift arms to increase its capacity The Arctic Z1 Pro is one of the few that has enough capacity for 43-inch and 49-monitors, so let's check out its performance and quality.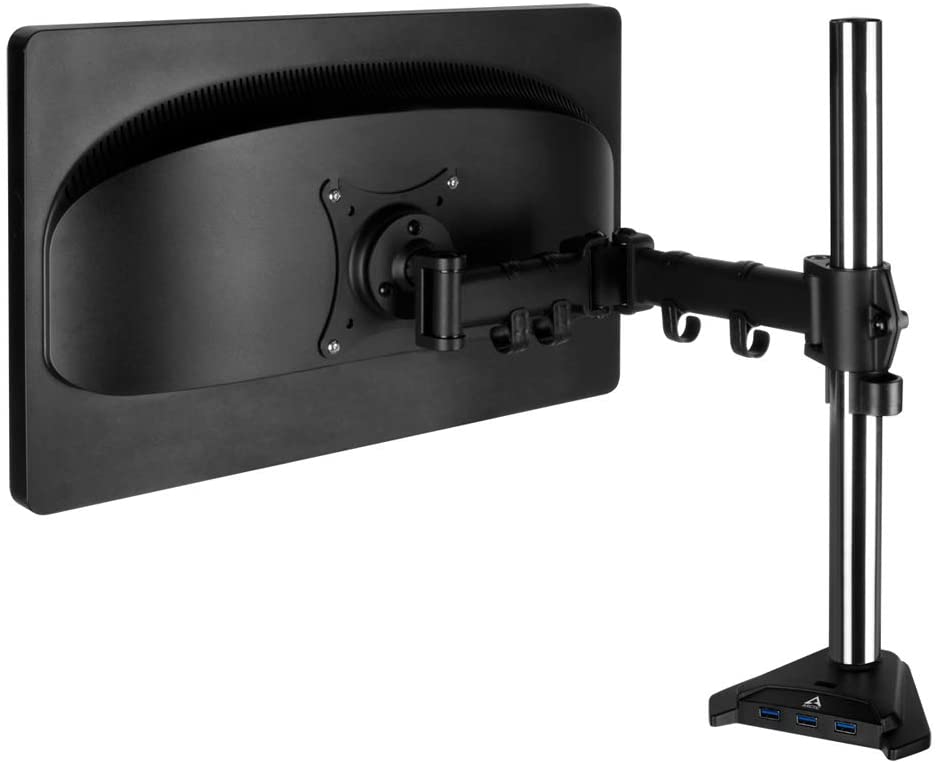 Arctic Z1 Pro Specifications
Max Size: up to 43-Inch (16:9) and 49-Inch (21:9) Displays
Max Weight: 33 lbs
Tilt: +/- 90°
Swivel 180°
Rotation: 360°
Supports VESA 75 x 75 mm and 100 x 100 mm
Max Table Thickness: 2.6 Inches
Weight 6.62 lbs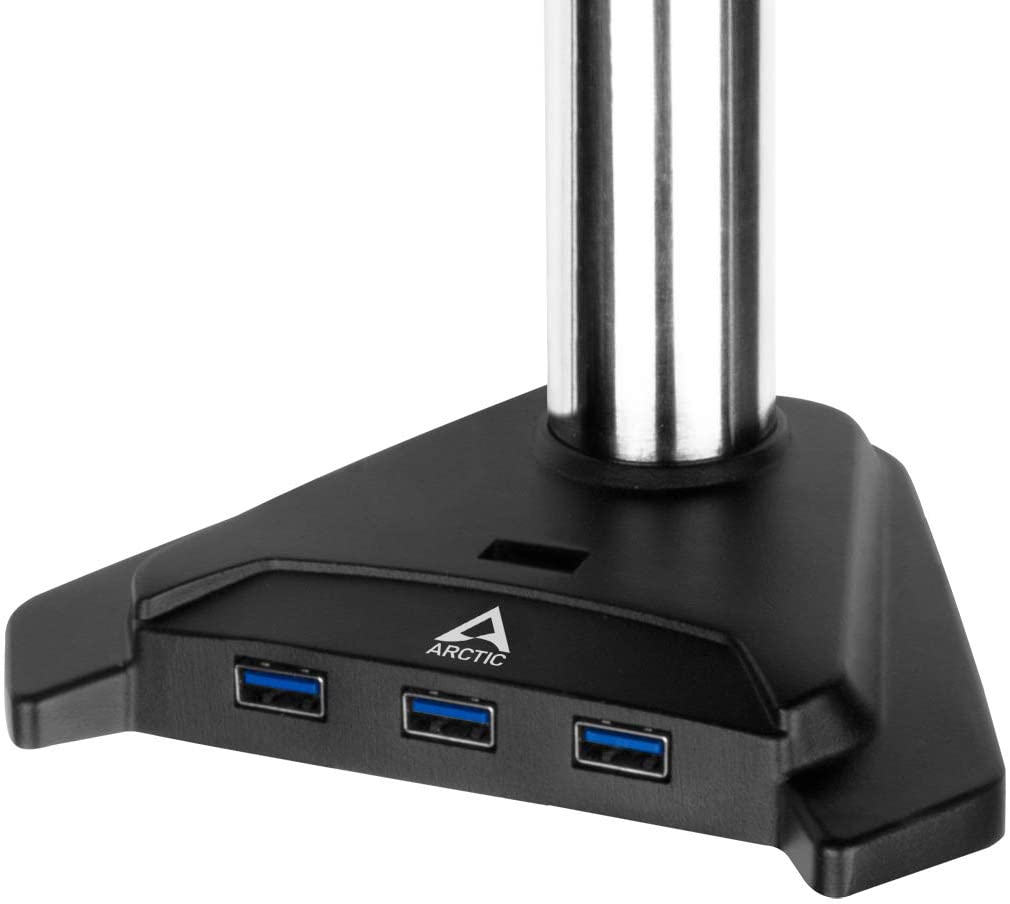 Design and Features
The Arctic Z1 Pro looks just like most mechanical VESA mounts with the exception of a few of its parts. The upright uses a chrome-plated tube for smoothness and resistance to the elements, plus it also adds a polished look to the device. The Z1 Pro uses a tool-free clamp which is strong enough not to slip or slide down even if the upright has a smooth surface.
This model uses an articulated mechanical arm as mentioned as opposed to the spring-loaded gas lifts found on models like the Techorbits mounts. That sounds less appealing, but it's actually more reliable and stronger to allow you to attach heavier monitors.
This mechanism allows for displays weighing up to 33 lbs, while its maximum screen size holds up to a 43-inch display like the Asus XG438Q or a 49-inch 21:9 display like the Samsung C49RG90. The official spec suggests that you can only use up to 38-inch monitors, but this model's weight capacity is capable of holding the larger models.
Not a lot of monitors can do that to be honest, putting the Arctic Z1 Pro at the top of the pile for enthusiasts who own monitors in those classes. Build quality is extremely good on this model thanks to the thickness of the metals used. The mechanisms are smooth yet firm, so we don't imagine anyone needing to lube or break-in the product.
The Arctic Z1 Pro uses a clamp to lock on to a desk with a minimum thickness of .79 inches or 20mm, all the way up to 2.6 inches or 65mm. That's one aspect you have to check and consider first, although not many commercially available desks exceed that thickness. The Z1 Pro doesn't move or budge once locked in, so you can have peace of mind that it will hold your expensive monitor steadily.
But what makes the Arctic Z1 Pro unique is its base which includes four SuperSpeed USB slots and a micro USB input. You also get a standard wall socket to power the hub so it doesn't fall short if you have multiple USB devices attached. This is the first time we've encountered this feature, and we think its quite useful if you have power-hungry devices such as HDD enclosures or USB speakers.
Our only qualm with the Arctic Z1 Pro's USB hub is its positioned too far, so you have to reach in in case you want to swap out your devices. However, it's a minor complaint and we don't see any other placement that will be as neat or reachable. Placing the hub on the arms isn't practical as well since it would place the USB connectors behind the monitor making them even more difficult to reach.
Performance and Reliability
The Arctic Z1 Pro officially supports monitors up to 38 inches, but its weight capacity enables it to do more. The product was able to hold the Asus XG438Q which is around 30 lbs without its stand with ease. However, you need to have a very sturdy desktop since you have to tighten the clamps to its limit so it won't tip over. Take note that most commercially available desks are not made of hardwood and they do not have solid cores, so we recommend checking it out first before pulling the trigger.
This reason is probably why the Arctic Z1 Pro's specs got reduced to a limit of only up to 38 inches on its official page. The device is strong enough to hold up its original specification, but as mentioned, it's your desk that is the limit for this model and its base which should have a deeper channel on its clamp. There are few complaints from users due to these issues, but you will also find good feedback that it will indeed hold up to a 49-inch super ultrawide.
But once the Arctic Z1 Pro is already holding your monitor, it will hold its upright position almost permanently. Adjusting the arm's articulation is smooth, yet it's firm enough to hold the position you've set. The base doesn't take up an amount of space that you will notice, but we think it could be larger so it can better support the larger displays.
The SuperSpeed USB slot works as advertised, but you need to use its power adapter to get the most out of it. The input cannot sufficiently provide power if the four slots are populated, especially if there is a hungry device like an HDD enclosure. The adapter and its cable are inconvenient since they add to the clutter, but it's a necessary and within reason since PC USB slots have limits in amperage.
Thoughts on the Arctic Z1 Pro
The Arctic Z1 Pro's high weight and size capacity make it an impressive piece of hardware for your LFGD or super ultrawide monitors. The construction is great thanks to the use of strong materials, although the base and its clamp could use some improvements. There are some limitations to the original capacity claim, but it can be countered with a bit of effort.
You do have to pay a slight premium for the Arctic Z1 Pro, but its advantages make the extra bucks worth it. You seldom get a VESA mount that can handle large monitors while offering a wide range of articulation, making this a suitable choice for specifically built work or gaming stations.
Pros:
High Weight and Size Capacity
Durable Build
USB Hub
Cons:
43-Inch and 49-Inch Models Not Guaranteed As of Gen. 3 Release
Pricey
USBHub Needs Power Adapter
About the Author: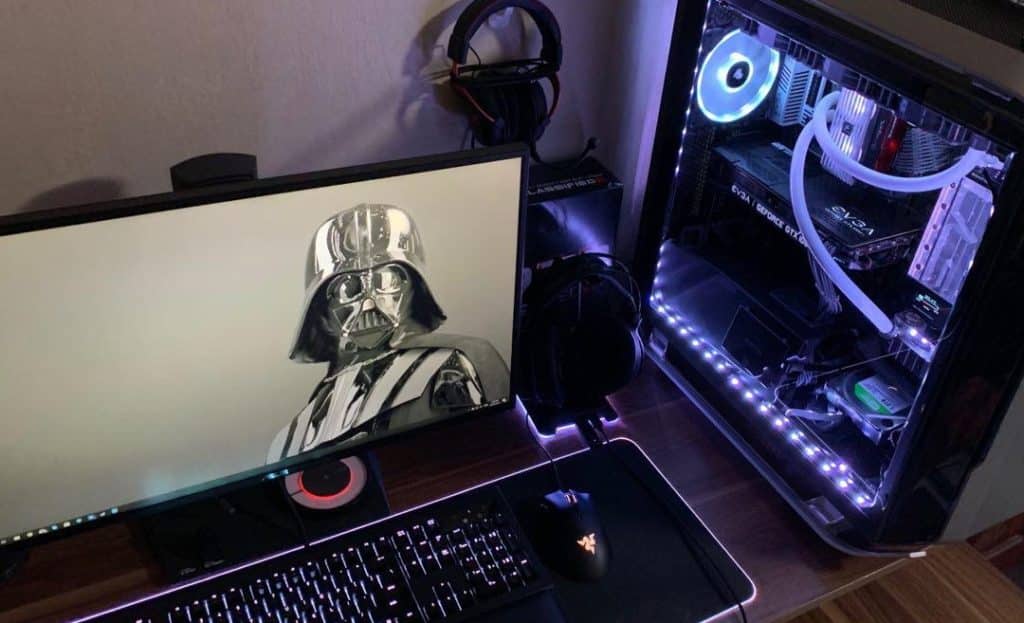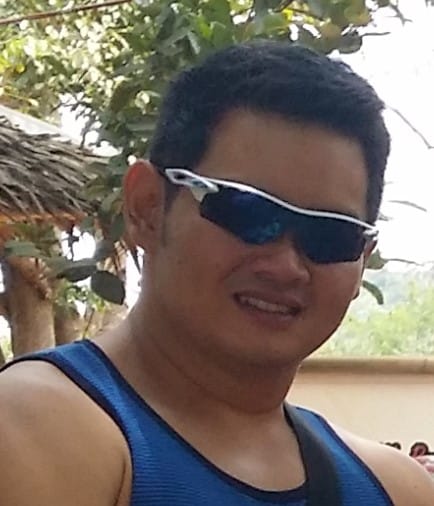 Paolo is a gaming veteran since the golden days of Doom and Warcraft and has been building gaming systems for family, friends, and colleagues since his junior high years. High-performance monitors are one of his fixations and he believes that it's every citizen's right to enjoy one. He has gone through several pieces of hardware in pursuit of every bit of performance gain, much to the dismay of his wallet. He now works with Monitornerds to scrutinize the latest gear to create reviews that accentuate the seldom explained aspects of a PC monitor.