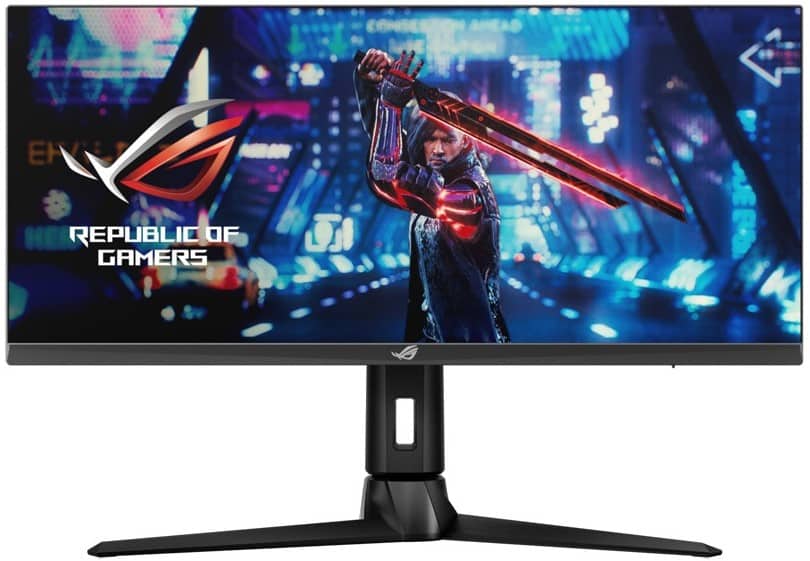 Check Latest Price on Amazon
The Asus ROG Strix XG309CM offers a unique 30-inch ultrawide screen that's meant for both gaming and productivity. It is primary for the former judging from the ROG Strix branding and the 220Hz refresh rate, but it's also getting functional upgrades that were previously unavailable on the other ROG variants. Let's see if the Asus ROG Strix XG309CM is worth it or if you should just go with the bigger and sharper QHD models.

Asus ROG Strix XG309CM Specifications
Screen Size: 30 Inches
Resolution: 2560 x 1080
Aspect Ratio: 21:9
Panel Technology: In-Plane Switching (IPS)
Refresh Rate: 220Hz
Response Time: 1ms
Contrast Ratio: 1000:1 (Static)
Brightness: 300 cd/m²
Built-in Speakers: Yes (2 x 2 Watts)
Stand: Height – Yes
Stand: Tilt – Yes
Stand: Swivel – Yes
VESA Compatibility: Yes (100 x 100)
Connectivity: DisplayPort 1.2 x 1, HDMI 2.0 x 1, USB-C PD15W x 1, USDB 3.0 x 2, 3.5mm Audio Jack
Dimensions with Stand(WxHxD): 27.85″ x 19.14″ x 10.43″
Weight: 16.54 lbs

Design and Features
The Asus ROG Strix XG309CM isn't the top-of-the-line gaming display from the series, but it still is designed quite well like the rest. It has a matte black finish that looks clean and discrete, although it still has a logo projector for aesthetics. The display is bezel-free on three sides so the screen can sometimes look bigger at a glance.
This type of ultrawide display is the smallest in the category, but its width that exceeds two feet can still surprise you if you have a narrow desk. It also needs 10.43 inches of depth when fully assembled due to its overbuilt stand, so some adjustments in your setup might be necessary. What's different about it is its height which can make the screen look low or short due to the narrower vertical space of the display.
Build quality is great as expected from the premium brand and one of its pet product lines of gaming displays. The plastics used are thick and sturdy, plus there is plenty of reinforcement inside to prevent cracking and flexing. The large stand is firm and stable so there is no need to worry about sagging or wobbling while it's in use.
The Asus ROG Strix XG309CM has an OSD joystick for a smooth and convenient user experience. All ROG monitors have this feature, but what's different now is it has been relocated to the bottom bezel from the back panel. It's easier to reach and use, so finding some settings and presets will be easier and quicker.
The stand included with the monitor offers tilt, swivel, and height adjustments for your convenience during long hours of use. It also has a tripod mount at the top so you can safely and easily attach cameras for streaming or video conferencing. The monitor is also VESA compatible, but we think the only reason to get rid of this well-designed part is if space is an issue.
The Asus ROG Strix XG309CM's connectivity layout offers the standard DisplayPort 1.2 and HDMI 2.0 combination, along with two USB 3.0 ports and a 3.5mm jack. You also get a USB-C slot with DP Alt Mode, but it only supports up to 15 watts of charging. The monitor has KVM functionality to take advantage of this, so you can connect and switch between your work laptop and gaming PC at a flick of a button.
It also has a pair of speakers, but it is still the same 2-watt pair that you can get from most of the brand's gaming offerings. It's always nice to have extra features, but we think premium gaming variants like this deserve better. They are usable for basic tasks, but their tinny output that lacks any resemblance of bass response isn't suitable for gaming or entertainment use.
Display and Performance
The Asus ROG Strix XG309CM sports a 30-inch Fast IPS panel with a 2560 x 1080 resolution, a 220Hz refresh rate, and a 1ms boosted response time. The backlight has a 300 cd/m2 output while the contrast ratio is listed at 1000:1 like most IPS monitors. This model mentions HDR gaming, but it is not certified for any VESA level so it can only receive and process HDR10 signals.
29 or in this case, 30-inch 1080p ultrawides are not the champions of sharpness in this special monitor category. However, visibility is excellent and its easy to run games at high framerates, justifying the product's overclocked refresh rate. Its not as expansive as the 34-inch versions, but you do get a bit more horizontal space to maximize FOVs and help with multitasking.
The Asus ROG Strix XG309CM renders 99% sRGB which is satisfactory for gaming and entertainment use. what's impressive is its default accuracy which sits perfectly at 2.18, just a few notches below the ideal 2.2 limit. Most users will be happy with the monitor, although the typical gamut coverage signifies that it cannot produce meaningful HDR performance.
Calibrating the IPS screen dropped that dE average to 1.12 which is even better and close to what prosumer variants can offer. You need a colorimeter to achieve this, and those aren't cheap or readily available. We recommend manual adjustments instead to find a perfect setting or opt for the default setup so you don't have to spend more cash.
The Asus ROG Strix XG309CM's backlight reached 347 cd/m2 at 100% so it can fight off a glare in well-lit rooms. However, its contrast was unremarkable since the IPS panel was only able to produce 875:1 at 60% brightness. Dark scenes can sometimes look washed out or grayish and it is incapable of appreciable HDR performance.
Its panel uniformity had some issues at the top and bottom edges of the screen in the form of backlight leaks. They showed up as clouding in dark scenes but they aren't as noticeable in bright or full-color images. Note that this flaw varies between every IPS panel since it's quite common, so there are better units out there.
Its IPS panel is quite fast so it only shows minimal blurring in some select instances such as when the framerate drops or in contrasting transitions. Setting the monitor's overdrive to its 2 or 3 setting is your best bet. Using higher levels will induce overshoot, but we leave it up to you to pick which suits your vision best.
The Asus ROG Strix XG309CM is compatible with both FreeSync and G-Sync so can always avoid tearing and stuttering. This is handy now since it's quite difficult to get a specific GPU from either brand, so you might end up with the other. Input lag sits at 3ms at 220Hz, making this model the fastest 1080p ultrawide we've seen.
Thoughts on the Asus ROG Strix XG309CM
The Asus ROG Strix XG309CM is a great choice if you want a premium monitor that does well in both gaming and business use. Its IPS panel isn't the most vibrant, but it is fast and accurate out of the box so you won't have to tweak it too much. The chassis and stand are robust and reliable, plus we like that it now looks more discrete than older models.
However, the obvious downside to this model other than its limited availability in the market is its 2560 x 1080 resolution. You can get a larger 1440p variant for the same amount, although it won't be as refined in the features and aesthetics department. The Asus ROG Strix XG309CM is a great gaming monitor, but its resolution is too outdated for today's mature monitor market.
Pros:
Accurate Out of the Box
Fast and Responsive
FreeSync and G-Sync Compatible
Attractive Design and Great Build Quality
Cons:
Low Resolution
USB-C Limited to 15 Watts
About the Author: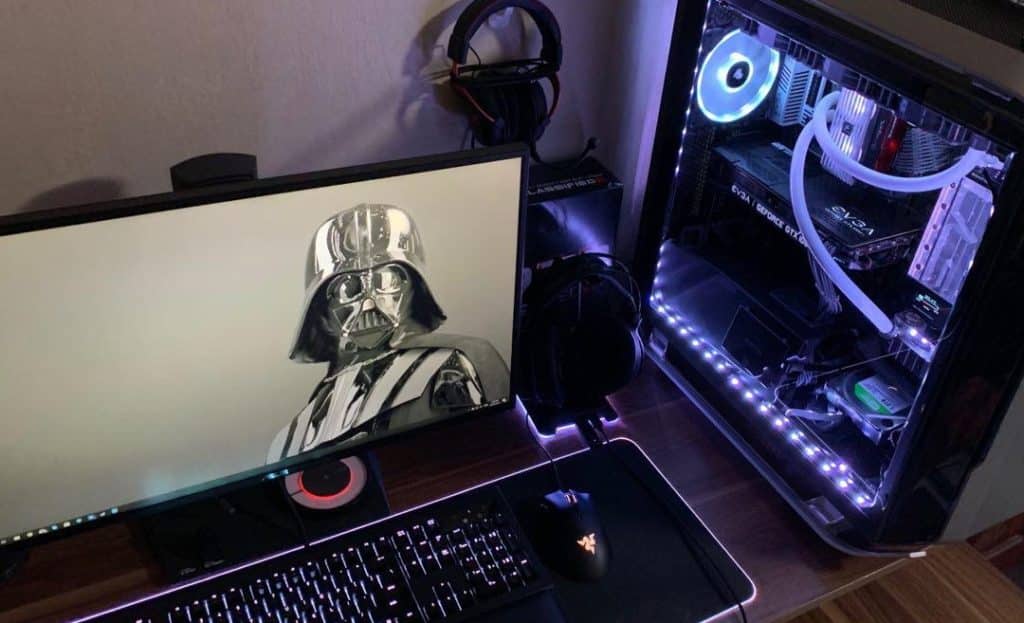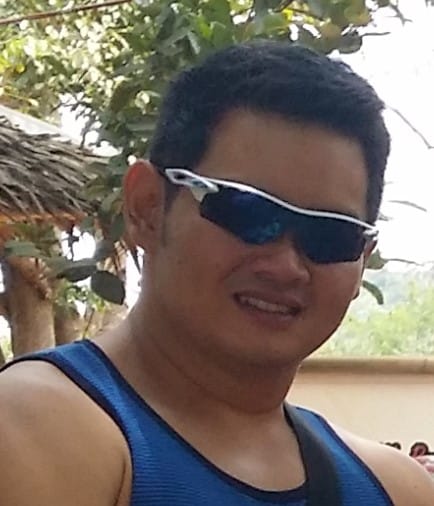 Paolo is a gaming veteran since the golden days of Doom and Warcraft and has been building gaming systems for family, friends, and colleagues since junior high. High-performance monitors are one of his fixations and he believes that it's every citizen's right to enjoy one. He has gone through several pieces of hardware in pursuit of every bit of performance gain, much to the dismay of his wallet. He now works with Monitornerds to scrutinize the latest gear to create reviews that accentuate the seldom explained aspects of a PC monitor.