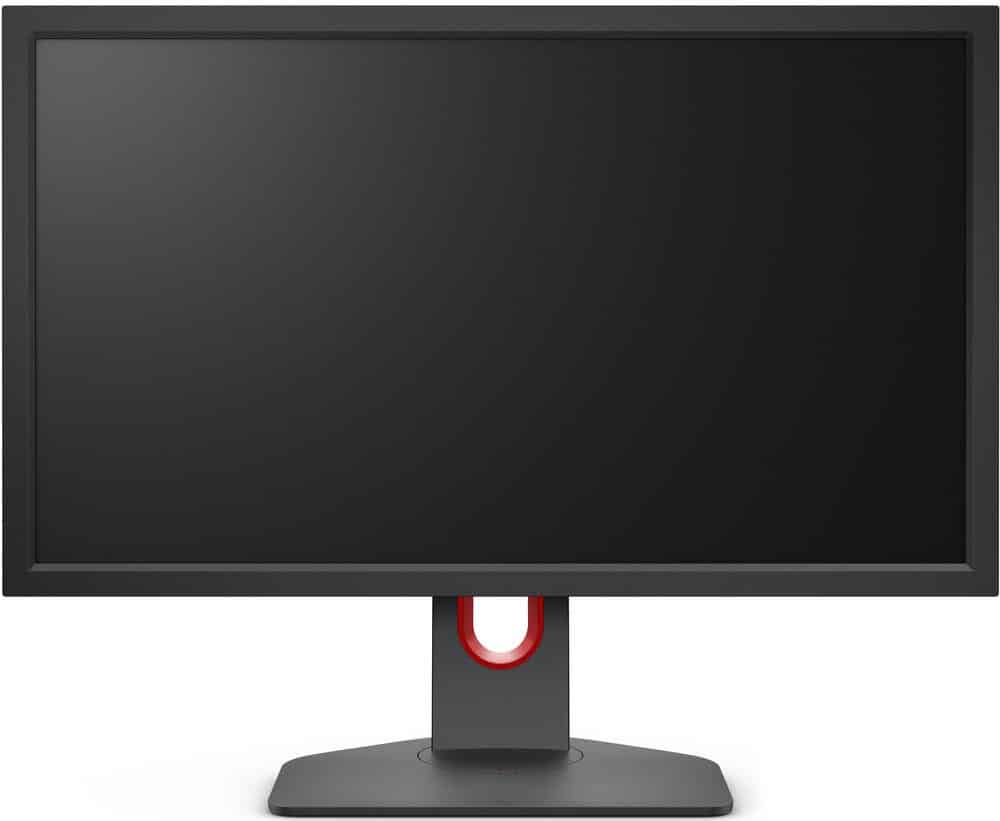 The BenQ XL2411K is the revamped edition of the XL2411 which was very popular within the E-Sports circles in previous years. BenQ upgraded it with features like DyAc technology, but it's also optimized for 120Hz operation with the Xbox Series X and PS5. However, the BenQ XL2411K is slightly pricier than its IPS counterparts, so it's worth a closer look if it's a worthy purchase.

BenQ XL2411K Specifications
Screen Size: 24 Inches
Resolution: 1920 x 1080p FHD
Aspect Ratio: 16:9
Panel Technology: Twisted Nematic (TN)
Refresh Rate: 144Hz
Response Time: 1ms
Contrast Ratio: 1000:1 (Static)
Brightness: 320 cd/m
Built-in Speakers: No
Stand: Height – Yes
Stand: Tilt – Yes
Stand: Swivel – Yes
Stand: Pivot – Yes
VESA Compatibility: Yes 100 x 100
Connectivity: DisplayPort 1.2 x 1, HDMI 1.4 x 2, HDMI 2.0 x 1, 3.5mm Audio Jack x 1
Dimensions with Stand(WxHxD): 22.48" x 17.44" x 7.87"
Weight: 13.01 lbs

Design and Features
The BenQ XL2411K's aesthetic is facelifted, so it doesn't look a lot like the XL2411 even they are essentially the same monitor. the monitor still has that familiar matte black chassis with discrete red accents which is always featured on XL-series gaming monitors. However, BenQ did not care to improve the monitor's face since it has bezels that are considered thick by today's standards.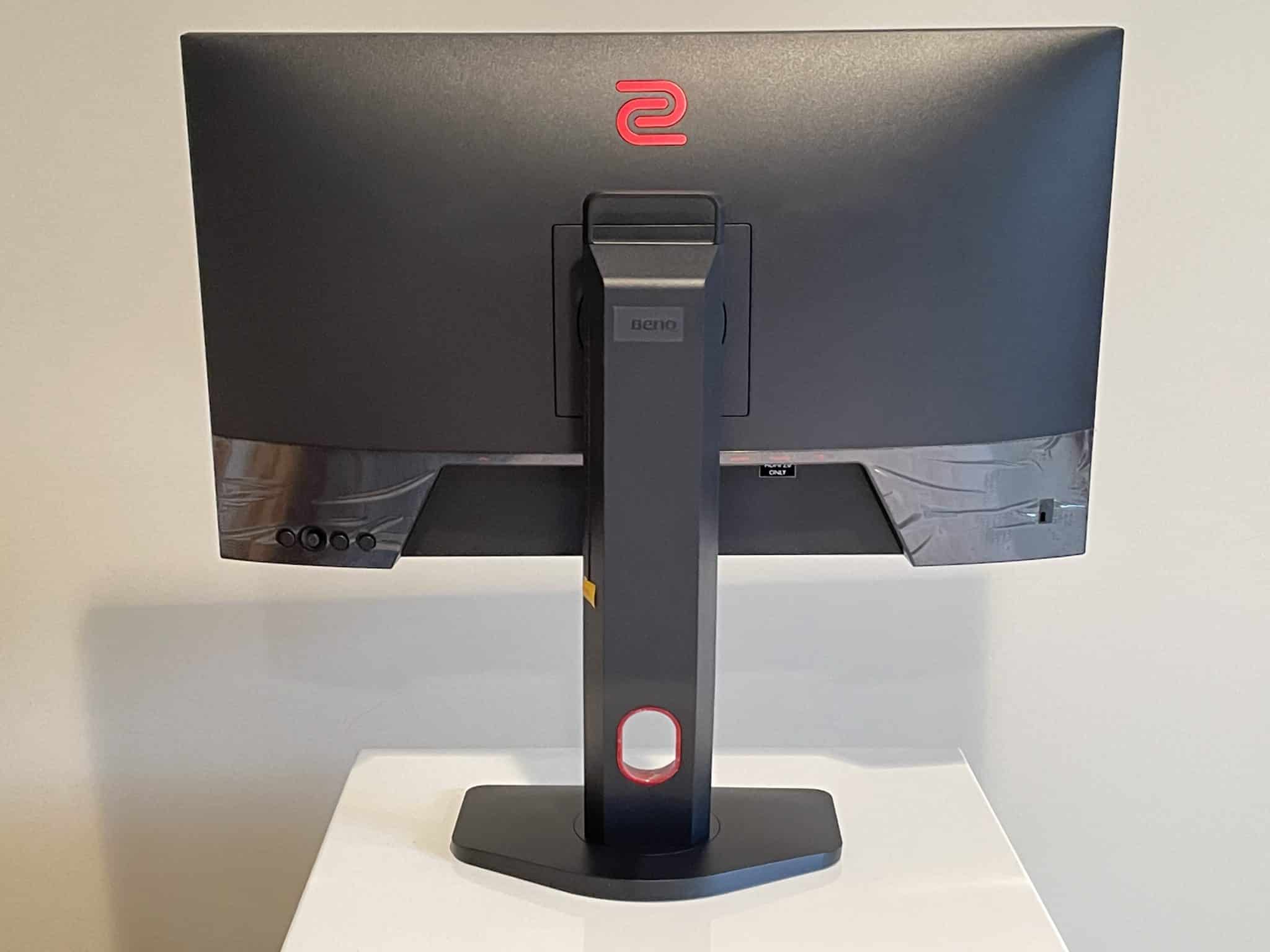 One of the positive things that happened with the BenQ XL2411K's remodel is it now has a more modest footprint. The device needs less than eight inches of depth so it won't edge out your other peripherals. It weighs in at 13 pounds which is heavy for a 24-inch model, but it's still portable enough to take with you to competitions and LAN parties.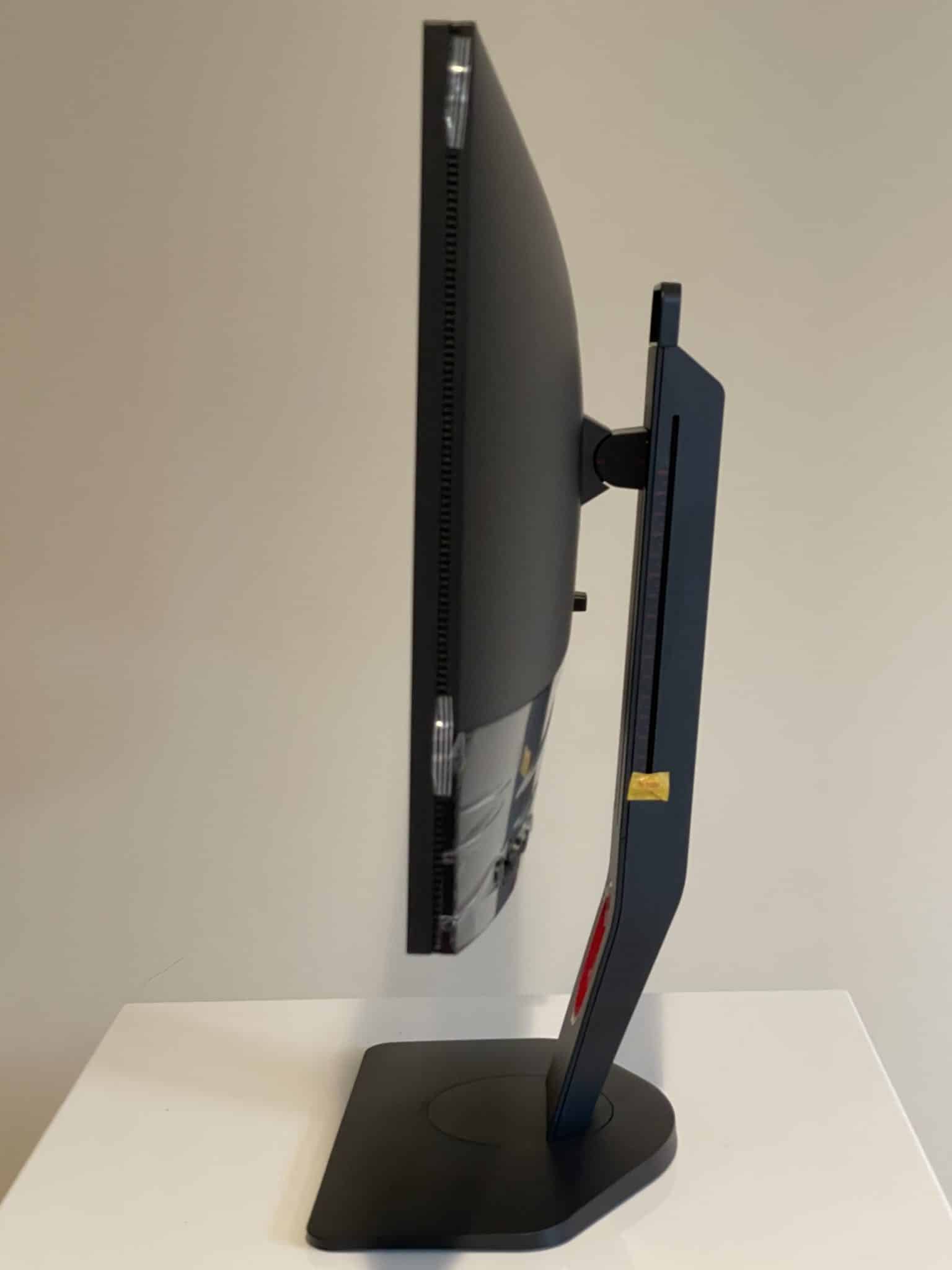 Build quality is everything you can expect from a top-tier brand like BenQ and its premium products. The BenQ XL2411K feels solid and well-built with plenty of reinforcements and thick plastic panels. There is no wobbling from the stand and there were no visible manufacturing or cosmetic defects on the product.
The BenQ XL2411K also has an OSD joystick now compared to the button layout of the original. It's located at the back and out of sight, but it's easier and quicker to use as well. Enthusiasts will like the implementation since you spend less time tinkering with the monitor's settings so you can focus more on the games at hand.
You can also get the XS250 remote for the BenQ XL2411K if you want better and quicker access to the OSD. It's a new version of the S-Switch puck that lets you save modes and presets, and it can store preferred settings and apply it to a compatible monitor. The bad news is you have to pay extra for it on top of the already higher price tag of this model.
The stand included with the BenQ XL2411K offers tilt, swivel, pivot, and height adjustments so you can attain your preferred position. This is particularly important for TN monitors since they have very limited viewing angles. It's an extremely well-designed stand with added features, so we don't think anyone will feel the need to use VESA mounting.

Another big change on the BenQ XL2411K is its connectivity layout which now features more video inputs. You get a slot each for DisplayPort 1.2 and HDMI 2.0, plus two HDMI 1.4 slots on the panel. To compare the original XL2411 only had HDMI 1.4 and DVI-DL where 144Hz operation was only possible on the latter.
The BenQ XL2411K doesn't have speakers, but that's acceptable since E-Sports scenarios usually warrant a high-quality headset. The intended audience for this product will most likely leave built-ins unused, so it would be a waste and an added cost.
Display and Performance
The BenQ XL2411K sports a 24-inch TN panel with a 1920 x 1080 resolution, a 144Hz refresh rate, and a 1ms response time. The backlight is rated at 320 cd/m2 while the contrast ratio is listed at 1000:1 like most TN panels. The sole focus of TN gaming monitors is speed, so you can't expect DCI-P3 coverage or HDR compatibility from it.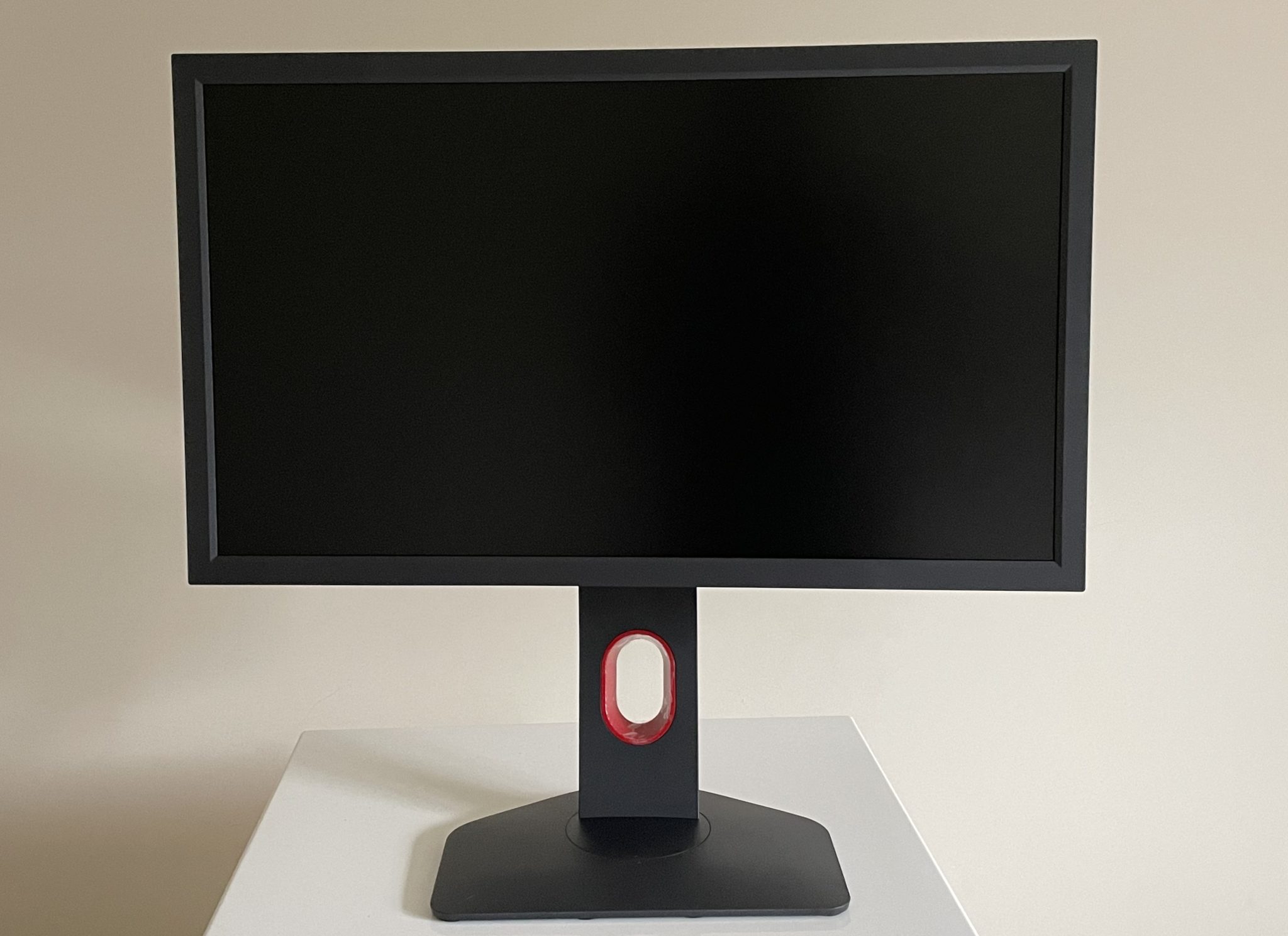 24-inch 1080p monitors are still the universal standard for both business use and competitive gaming or E-Sports events. The screen isn't the sharpest or biggest, but that also helps many gamers focus on the game. It's easy to see small objects and many GPU tiers can reach high framerates so you don't have to spend a fortune on the computer.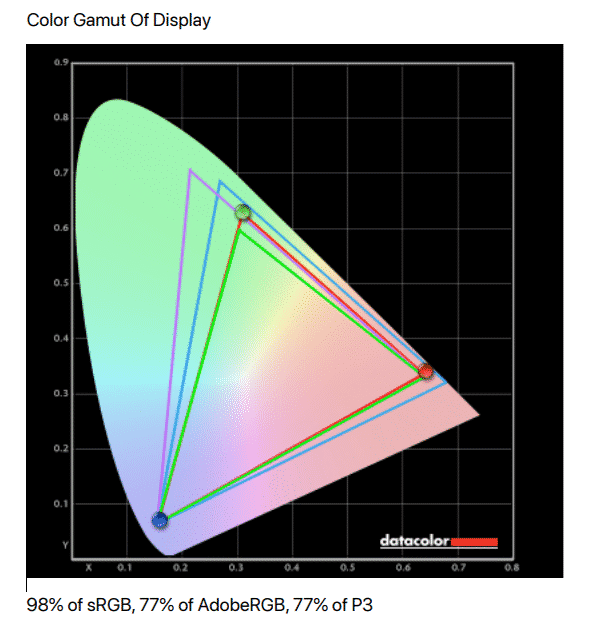 The BenQ XL2411K can only offer 98% sRGB coverage which is decent for its primary purpose which is competitive gaming. However, its accuracy is impeccable since the deltaE average is only at 0.31, and that's something you only see on prosumer monitors. It looks balanced out of the box, so you only need to tweak a few settings like brightness before starting to use it.
Calibrating the BenQ XL2411K isn't necessary since the screen is already good as it is, and that's usually rare for an E-Sports monitor. Feel free to dial in your personal settings which will work best according to your taste.  You can also use the monitor's FPS1 setting if you want more colors from the screen since the mode will make some shades pop up to improve visibility.
The BenQ XL2411K can get blindingly bright with a peak brightness of 410 cd/m2 at 100% backlight. Its contrast ratio at 50% backlight hits 990:1, but that's low by today's standards. The screen won't be able to produce deep blacks, but that's natural for most TN panels anyway.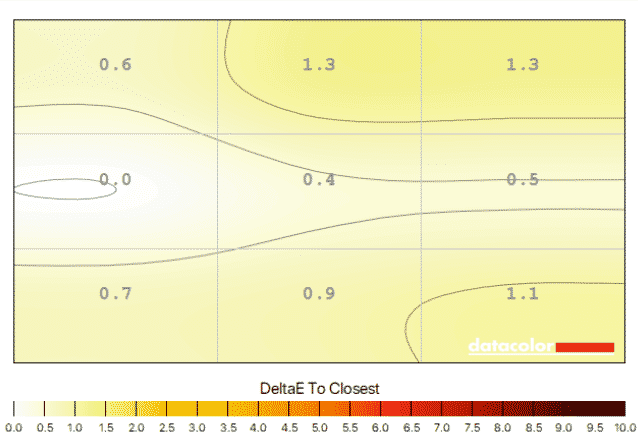 Panel uniformity for the BenQ XL2411K is excellent since there are no backlight leaks or deviations in the spread of the backlight. There are some minor variances in dark scenes, but it's difficult to notice them in regular use. Take note that this will still vary between every unit even if TN is less prone to panel issues compared to IPS or even VA technology.
The BenQ XL2411K's pixel response time is already excellent at 144Hz, so you won't need to activate its AMA or overdrive feature. The latter adds overshoot, so your only choice is to use its DyAc feature which is its backlight strobing mode. You can combine DyAc with AMA for better motion handling, and we recommend using DyAc Premium and AMA High for extreme circumstances.
It's also worth mentioning that the BenQ XL2411K functions flawlessly with the Xbox Series X and PS5's 120Hz modes. You need to fine-tune a few settings on your console to enable it, and we know a lot of owners are still in the dark about this. Fortunately, BenQ has you covered since they already published instructions in this link.
The BenQ XL2411K doesn't support Adaptive Sync, so FreeSync and G-Sync compatibility are out of the question. We know competitive gamers don't use it, but it's nice to have for those who experience tearing and stuttering. Input lag at 144Hz sits at 4ms, so there is no need to worry about delays while gaming.
Thoughts on the BenQ XL2411K
The BenQ XL2411K is a fast and responsive monitor that's great for competitive gaming on PC and the next-gen consoles. It doesn't offer the best imaging capabilities, but its motion handling and clarity are top-notched. You also get plenty of useful features in the package, but it's a bummer that the S-Switch remote is sold separately.
The biggest challenge for the BenQ XL2411K is the fast-IPS monitors out in the market which is just as good when it comes to motion handling. Most of them also have better color performance, and they cost almost the same as this monitor. this makes the XL2411K a hard-sell in the market, but it still is a great choice for those who want to absolutely avoid blurring and ghosting.
Pros:
Functional Design
Great Color Accuracy out of the Box
Fast and Responsive
Excellent Blur Reduction Solutions (DyAc+AMA)
Compatible with PS5 and Xbox Series X 120Hz Mode
Cons:
Higher Price
No Adaptive-Sync
Still Uses TN
About the Author: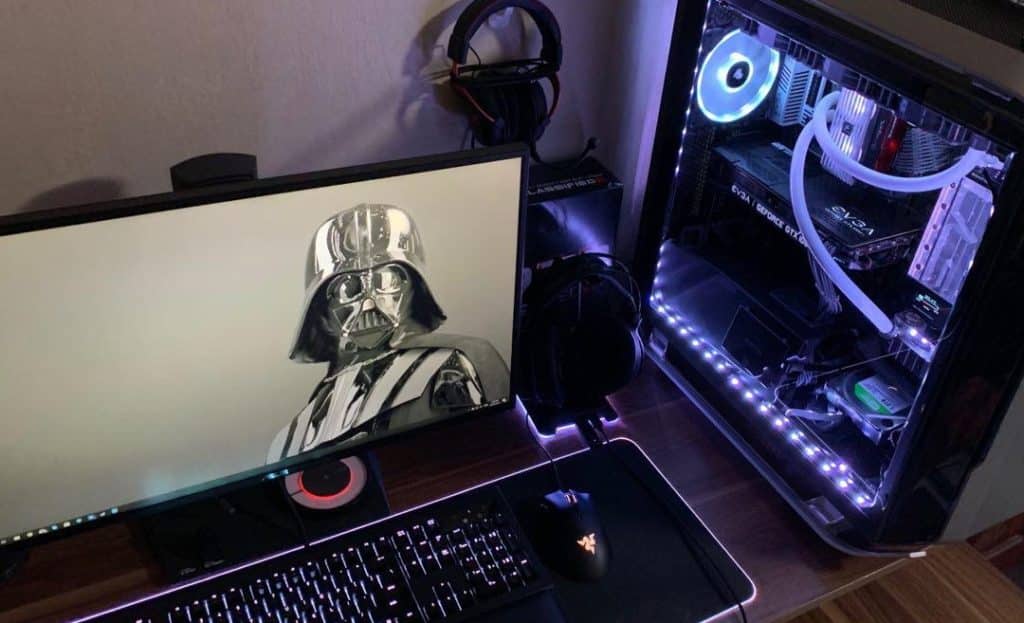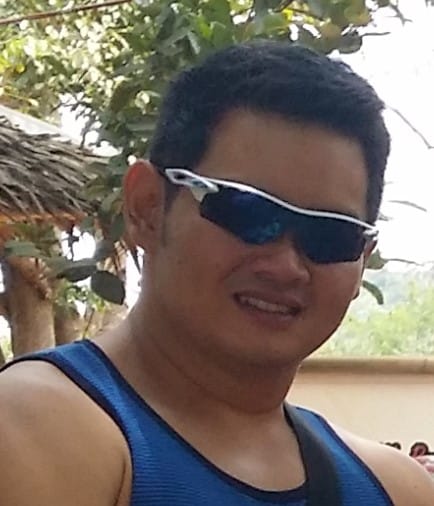 Paolo is a gaming veteran since the golden days of Doom and Warcraft and has been building gaming systems for family, friends, and colleagues since junior high. High-performance monitors are one of his fixations and he believes that it's every citizen's right to enjoy one. He has gone through several pieces of hardware in pursuit of every bit of performance gain, much to the dismay of his wallet. He now works with Monitornerds to scrutinize the latest gear to create reviews that accentuate the seldom explained aspects of a PC monitor.