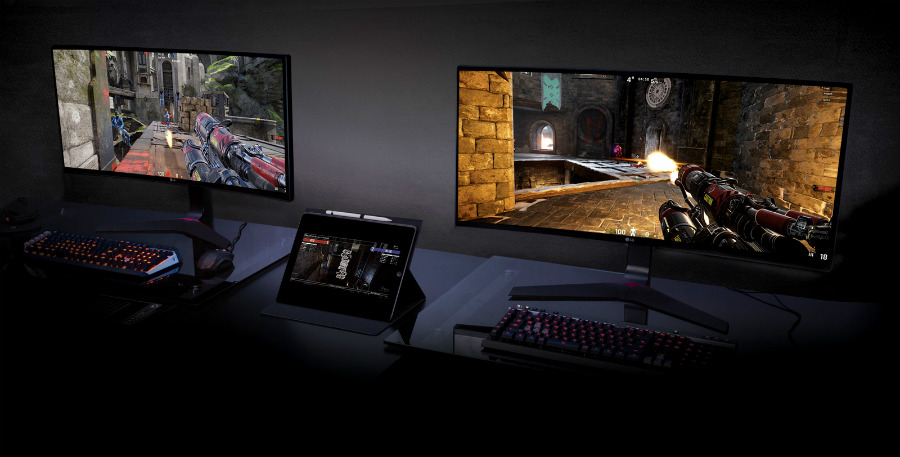 Finding an affordable ultrawide monitor means threading the needle: Finding a high-end device at low-end prices.  We still have yet to see a fantastic UWQHD ultrawide monitor selling under six hundred, and it maybe a while before that happens. There are ways to enjoy the ultra-wide marvel if you are willing to accept a few limitations, and would rather absorb the benefits of an engrossing, single screen.
What to Expect When Buying Affordable Ultrawide Monitors
The first hit you can expect when purchasing a cheaper ultrawide is it most probably will have a lower resolution which sits at 2560 x 1080. The enthusiasts would always suggest getting a 3440 x 1440 screen with refinements such as Adaptive-Sync solutions or sophisticated designs, but these models cost around 800 or more. It's impossible to find something that fits these descriptions if budget is limited, at least, for the time being.
Size could also be an issue when looking for a steal in the ultrawide marketplace, although there are 34-inch models that could fit the bill right away or drop down in price during sales. We highly recommend against getting 25-inch models because they are too narrow so that viewing comfort can be an issue. Always start with choosing from 29 inches, since this type is almost as tall as a regular 24-inch monitor making viewing more natural.
Cheap ultra-wides will often come with simplified exterior features like tilt only stands, no VESA compatibility, or no built-in speakers. These easy on the wallet devices will often come dressed as a typical office monitor, but we usually like it that way for a much cleaner look. Bottomline is, if you buy a package in this price range, you can only expect to receive the essentials which are the most important parts of a purchase.
Do not be discouraged, however, since 29-inch or 34-inch 2560 x 1080 options are still viable because, for one, they require less GPU power, and they still offer the convenience of a 21:9 aspect ratio among other things. You still avoid having to use multiple displays split by annoying bezels, so this category will still hit the sweet spot. We've played games, worked on documents, or simply stared at multiple types of screens, and we can say that the experience from an ultrawide, no matter how entry-leveled it is, will always be unique and satisfying.
The Best Affordable Ultrawide Monitors Available Now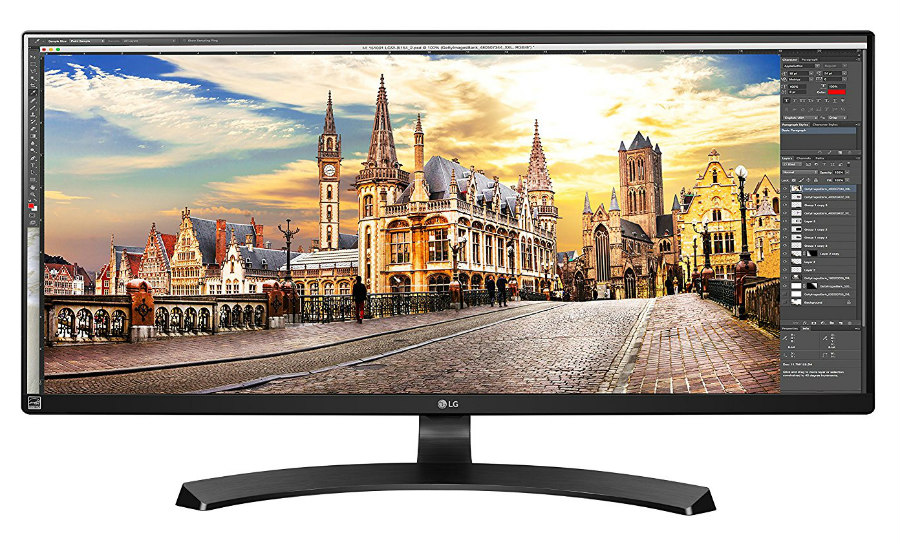 The LG 34UM68-P was designed as an affordable ultrawide monitor that offer amazing visuals at a fraction of the price without sacrificing size. This 34-inch model offers gorgeous images through the IPS panel with a 2560 x 1080 resolution, 8-bit color interface, and a 75Hz refresh rate. This model can produce 99% of the sRGB color gamut meaning images will be lush and vibrant, making games and media more enjoyable.
Although touted as a mix-use product, the LG 34UM68-P still has gaming chops to combine its crisp ultrawide screen with FreeSync, for buttery smooth gaming. The package comes with elegant styling and the attractive and height-adjustable ArcLine design stand, making the model seem like it costs twice that it does.
2. Dell U2917W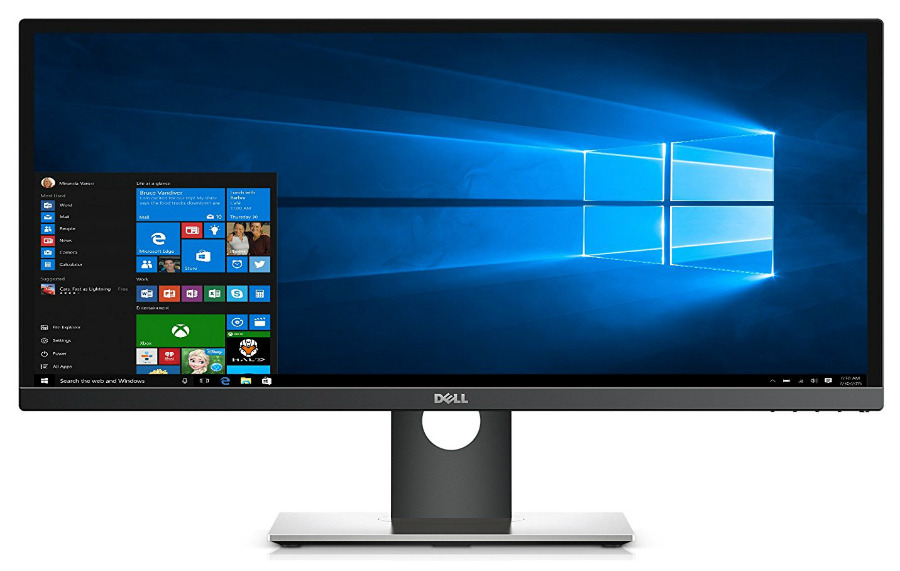 The Dell U2917 is an affordable ultrawide display meant for maximized productivity at work or at home while providing reasonable imaging performance. This is one of the more affordable IPS screens in the market, and it can provide amazing colors and visuals to make your everyday task much more enjoyable.
The screen comes pre calibrated with 99% sRGB coverage with a DeltaE rating below 2, ensuring what you see on screen is always lifelike. Aside from being well-equipped with features such as connector options, you also get a complete array of ergonomics plus the ability to daisy chain multiple Dell U2917Ws.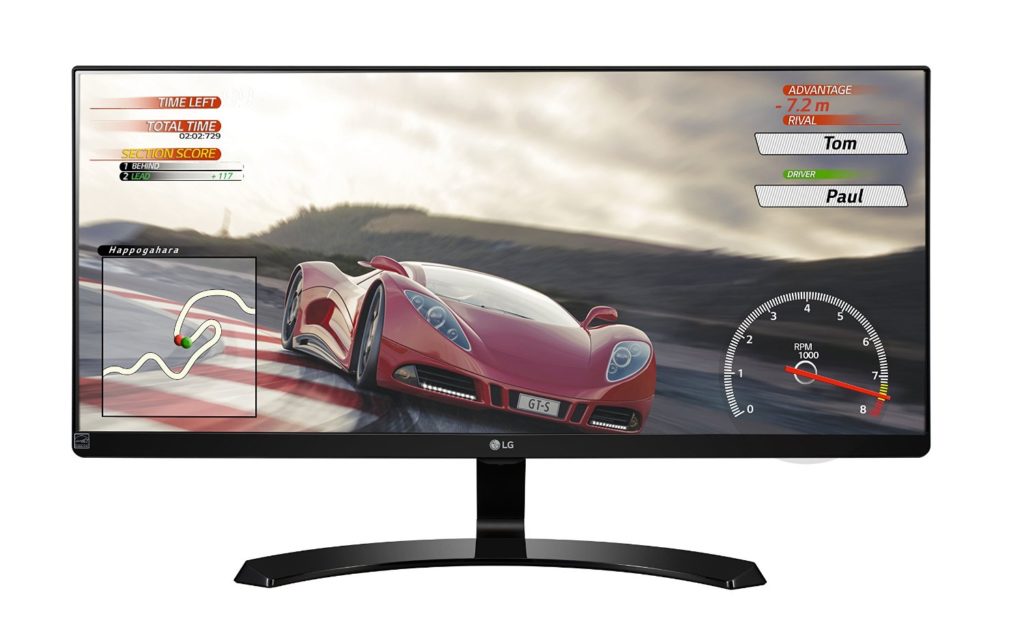 If you are looking for a smaller, even more, affordable option than the 1st item in this list, then the LG 29UM68-P is your best bet. This model shares virtually every aspect of its bigger brother, including having a crystal clear IPS panel with 99% sRGB coverage and FreeSync. You also get a 75Hz refresh rate for smoother graphics, so gaming is instantly improved over typical 16:9 sets.
The LG 29UM68-P's exterior is as sleek as its bigger brother, featuring a bezel free face and the ArcLine stand. The only downside here is the tilt only adjustment for the cabinet, which shouldn't be an issue if you are comfortable with a 29-incher. If in case this would vibrant for you, you can always opt to mount this model to VESA mechanisms with 100 x 100 bolt patterns.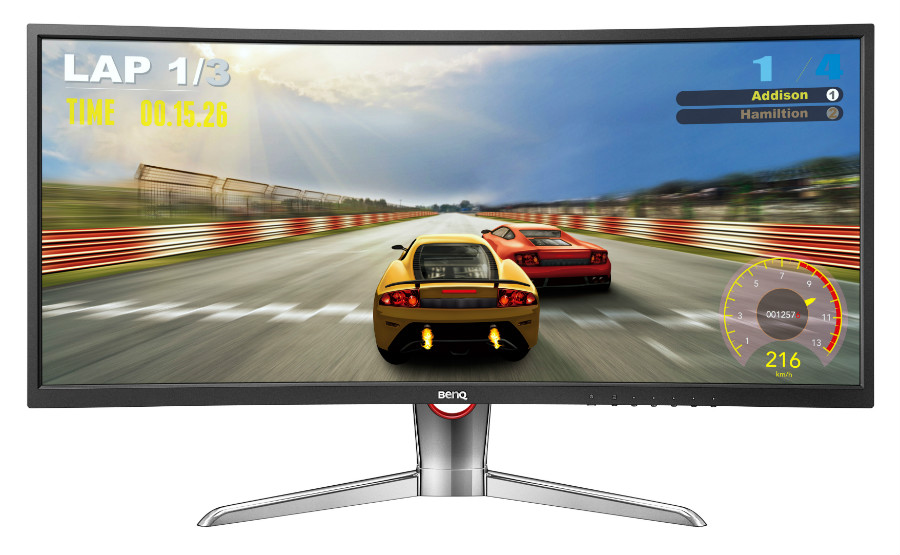 The BenQ XR3501 isn't a budget-oriented product, but it's matured time in the market has lowered the price to reasonable levels making it easier to own. This full-fledged gaming monitor sports a VA panel with a 2560 x 1080 resolution, 144Hz refresh rate, and 3000:1 contrast ratio for excellent visuals. The screen also features a 2000r curve that feels as if the monitor is enveloping you, adding to the immersive feel of the game to expand your experience.
Although the price difference between the BenQ XR3501 and the other options listed is still considerable, we think it is well worth what the company is asking for ownership. The cabinet is reasonably thin, plus the premium metal stand that offers great ergonomics adds a flair you wont find in cheap models. For a few extra bucks, this is the ultrawide monitor to get if you are into hardcore gaming.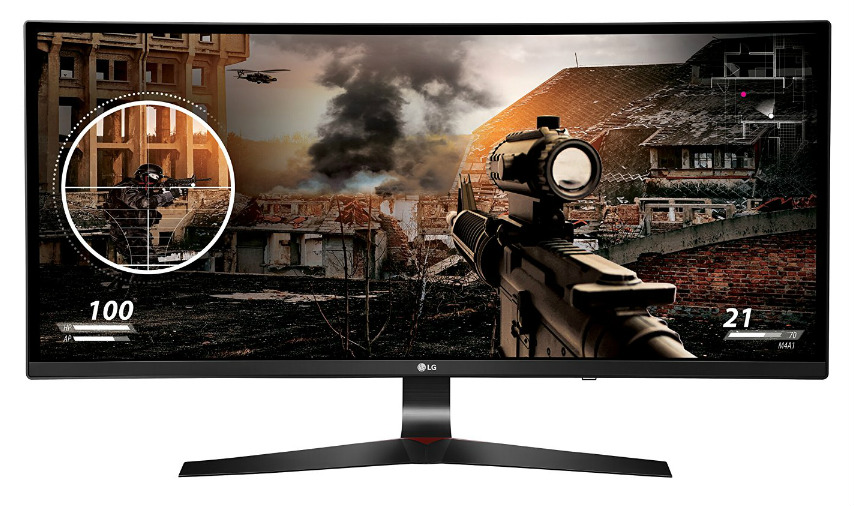 The LG 34UC79-G is another honorary mention in this budget oriented guide for its lowered price to fit our budget. This mean machine sports a 144Hz capable IPS screen with a sexy but gentle curve matched with rich colors and FreeSync. This model is one of the best 2560 x 1080 high-speed monitors we have reviewed, so even if it costs extra, we're sure you won't be disappointed.
The design for the LG34UC79-G is a perfected mix of sophistication and gamer-centric aggressiveness. The product comes in matte black with sleek lines and angles, but there are discretely placed red accents to make a statement that says "this is a gaming monitor!" If you decide on saving up a few more and getting this model, you will receive a fully-featured, and thoughtfully made affordable ultrawide monitor because this model used to be one of LG's flagship offerings.
Thoughts
The terms affordable and ultrawide are difficult to mix and find a suitable model since offerings in this category are still treated as upmarket items. We fixed the budget for this guide at $600, and yet, we only found these five amazing products within that category. Honestly, $600 is already a high-end price, but doing the math of how these affordable ultrawide monitors can replace two similar quality 16:9 screens tells you that calling this amount "affordable" is still sane.
Newer and better technologies are emerging, so maybe in a year or two we can expand this list with more options including higher resolution models. But if you are itching to enjoy the eye-popping visuals of ultrawide screens and the convenience of having a single display, then these five models are your best bets. Other cheap options have tons of sacrifices in specs, making them lose the performance per dollar we tried to find.