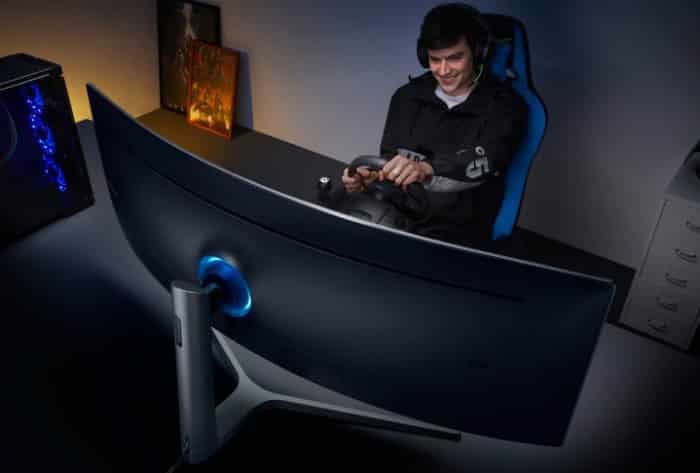 Curved gaming monitors have risen in popularity in recent years due to the excellent and immersive visual qualities along with a sleek aesthetic. A powerful rig might be the heart of your gaming experience, but a crisp, vibrant screen that envelops you will always dictate your level of satisfaction. Curved gaming monitors including ultrawide variants were previously seen as marketing gimmicks, but their benefits have since made them a staple choice for enthusiasts.
Curved gaming monitors are usually sold with a number related to the curvature of the screen such as 1800r or 3200r. This spec simply dictates that if the screen was to be traced to complete a circle, the radius would be 1800mm or 3200mm. The larger the number is, the closer the screen is to being flatter, making 1800r variants the popular choice.
The Best Curved Gaming Monitors 2018
1. Acer Predator X34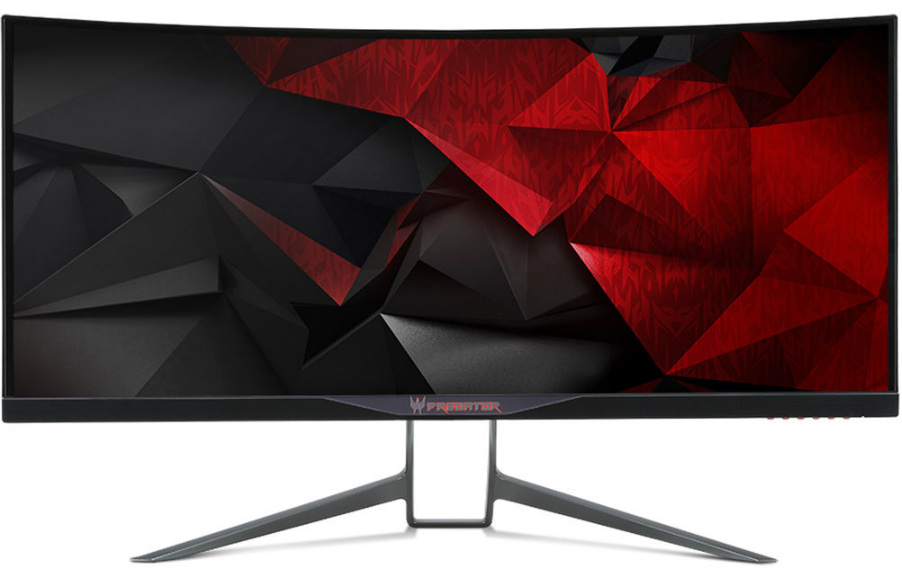 The Acer Predator X34 is one of the most popular ultrawide curved gaming monitors to date for its aggressive, but sophisticated design and spot on performance. The 34-inch IPS display offers a 3440 x 1440 resolution along with a 100Hz refresh rate to make visuals smoother and snappier. The Acer X34 also comes with Nvidia G-Sync functionality which works hand in hand with GPUs like the GTX 1080Ti for silky, tear-free visuals.
2. Samsung C32HG70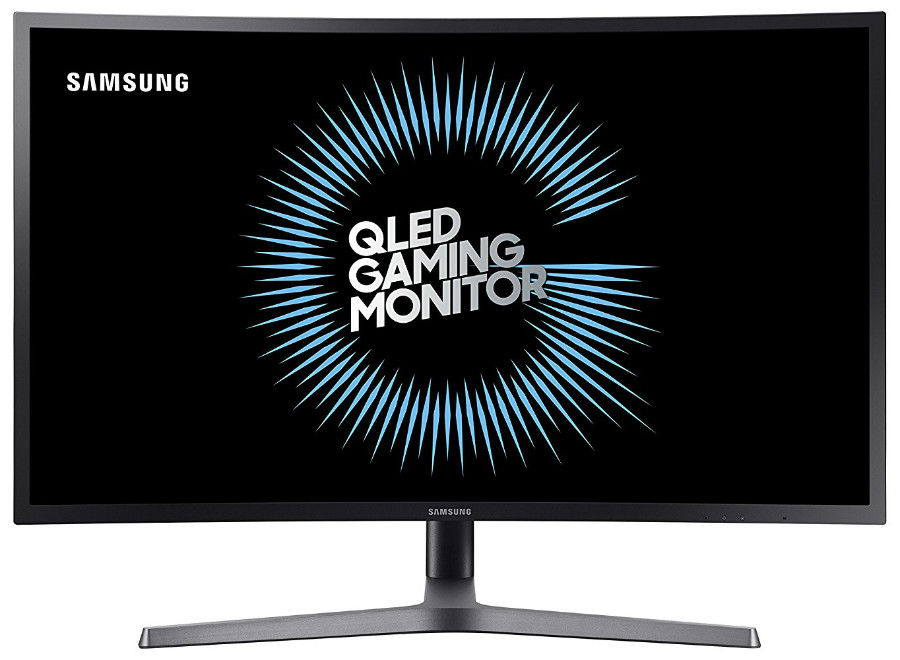 The Samsung C32HG70 is one of the most unique 144Hz curved gaming monitors we've tested due to its Quantum Dot-laden VA panel that helps to reproduce HDR effects. The monitor comes in 27-inch and 32-inch flavors which both have a QHD resolution, so images are crisp and detailed even if the screen is upsized. Even if the Samsung C32HG70 is ideal for immersive gaming, we don't hesitate to recommend it for competitive players and even photo editors for its excellent output.
3. Acer ED273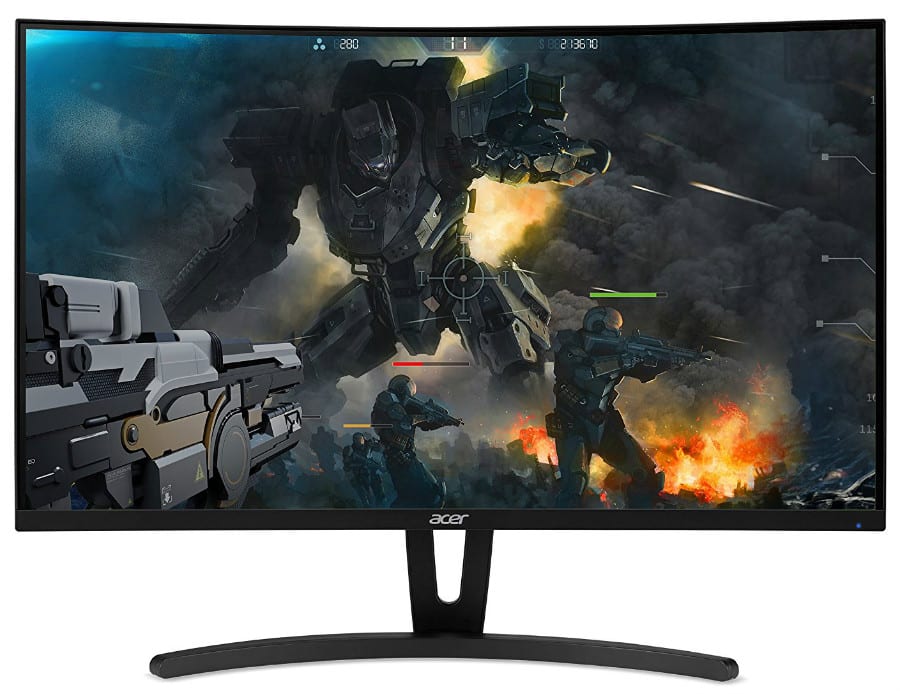 The Acer ED273 is one of the cheapest curved gaming monitors in the market that offer a 144Hz refresh rate and FreeSync. The product isn't as fast as some of the other 144Hz 1080p displays we tested, but it gets the job done while providing better contrast and vibrant colors. Of course, the Acer ED273 isn't as sophisticated as the other options, but its current price breaks the misconception that curved gaming monitors carry a hefty premium.
4. LG 34UC79G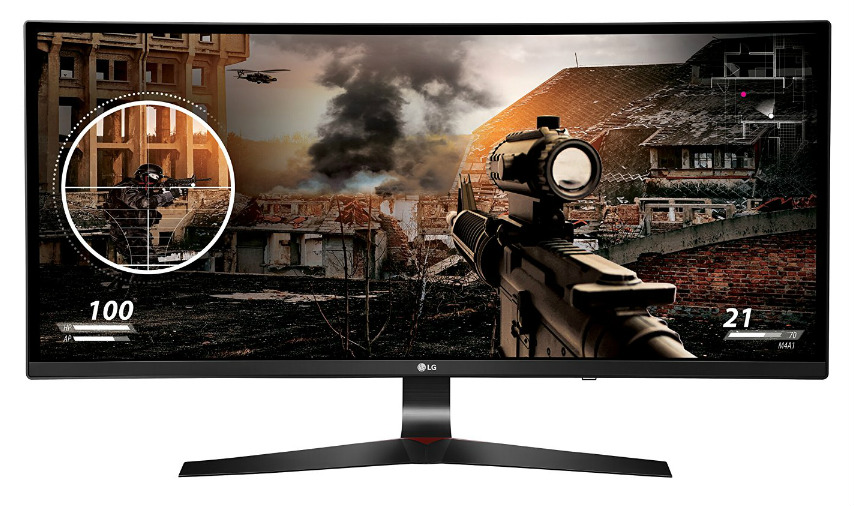 The LG 34UC79G is an affordable ultrawide curved gaming monitor with a lower 2560 x 1080 resolution which is alleviated by a substantial 144Hz refresh rate. The curved IPS panel is fantastic at color quality, making the product ideal even for professional applications. However, don't let that statement fool you since the LG 32UC79G and its G-Sync counterpart, the 34UC89G are as responsive and visually enthralling as the rest.
5. BenQ EX3501R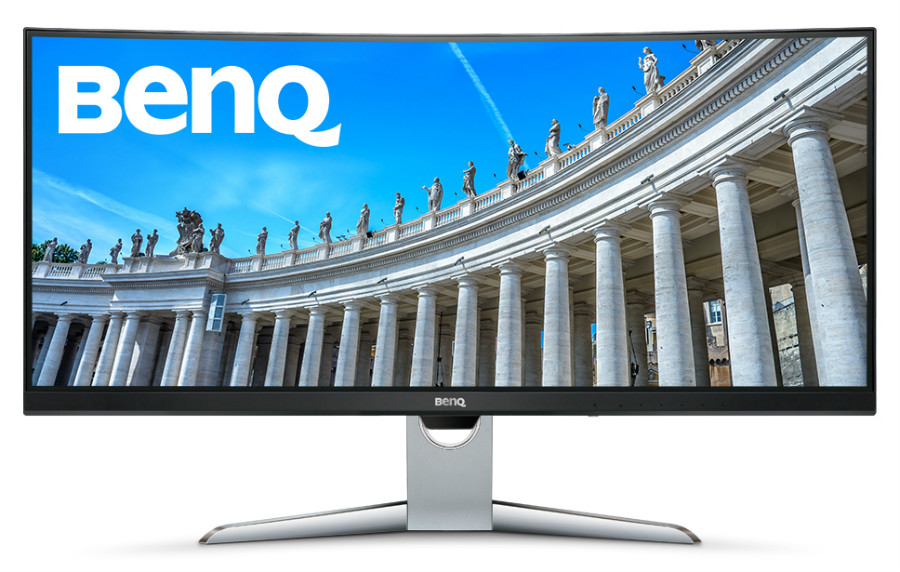 The BenQ EX3501R 100Hz is both a curved gaming monitor and a display suitable for professionals thanks to its impressive features. The product is capable of HDR emulation and automatic brightness adjustment via BenQ's Brightness Intelligence Plus feature. All of these combines with the sleek aesthetic design and USB-C functionality make it an awesome display for all sorts of applications.
6. Asus XG32VQ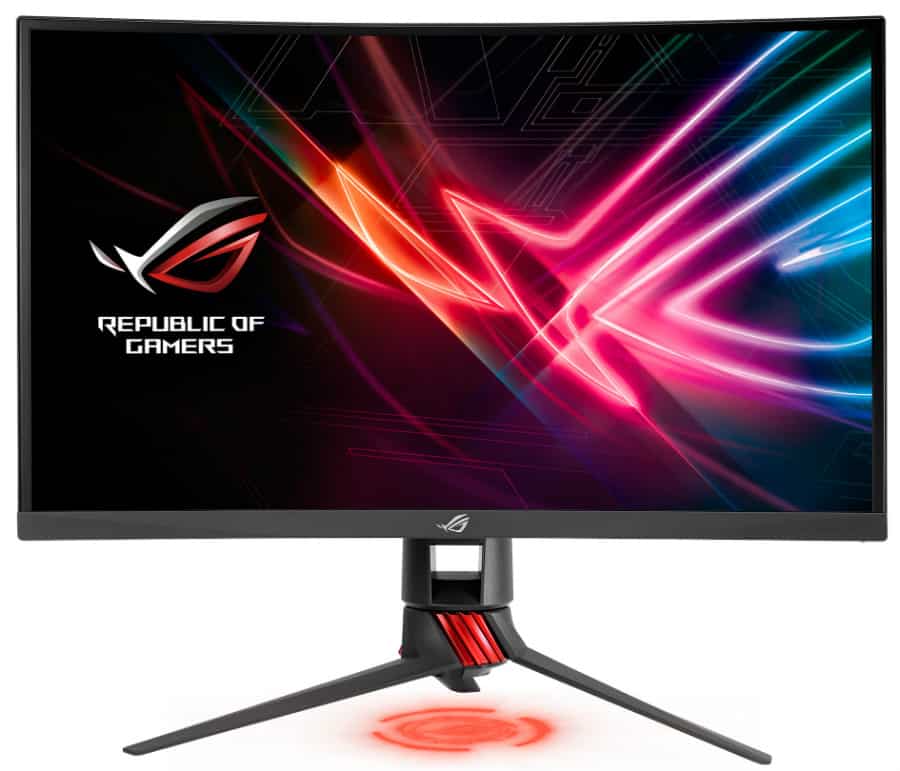 The Asus XG32VQ is a bolder alternative to the second option above thanks to its gamer-centric design with RGB functionality. This curved gaming monitor is fully capable of responsive and buttery-smooth gaming experience with deep colors due to its massive, 144Hz VA panel. Enthusiasts get a lot of mileage with this full-featured device, plus it is one of the fastest in the lineup with an input lag time of only 4ms.
7. MSI MPG27C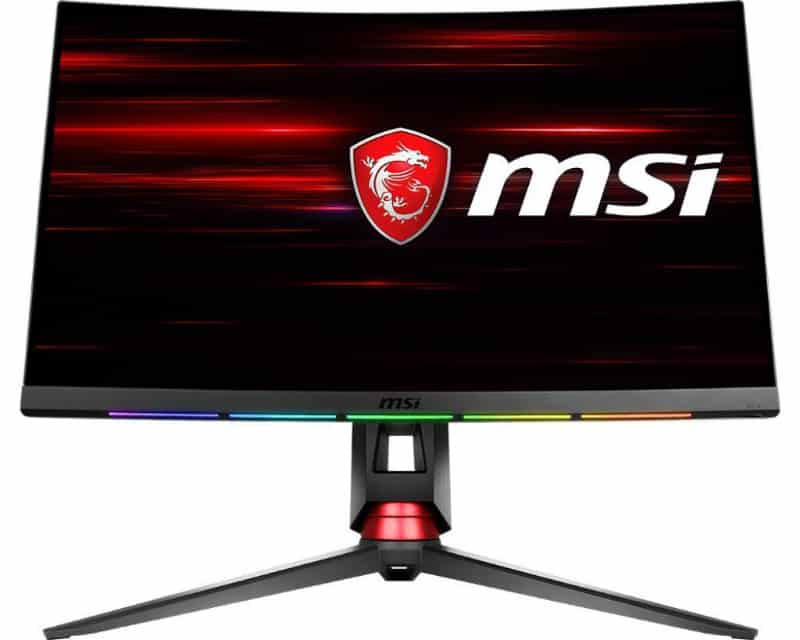 The MSI MPG27C is one of the more exciting curved gaming monitor offerings this year thanks to its RGB add-on that is as functional as it is attractive. The display is one of the first to offer seamless compatibility with SteelSeries'GameSense capabilities and a few other E-Sports related apps such as Discord. The curved screen offers plenty of color and vibrancy, a 144Hz refresh rate, and FreeSync which are fantastic for hardcore gaming experiences.
8. Samsung C49HG90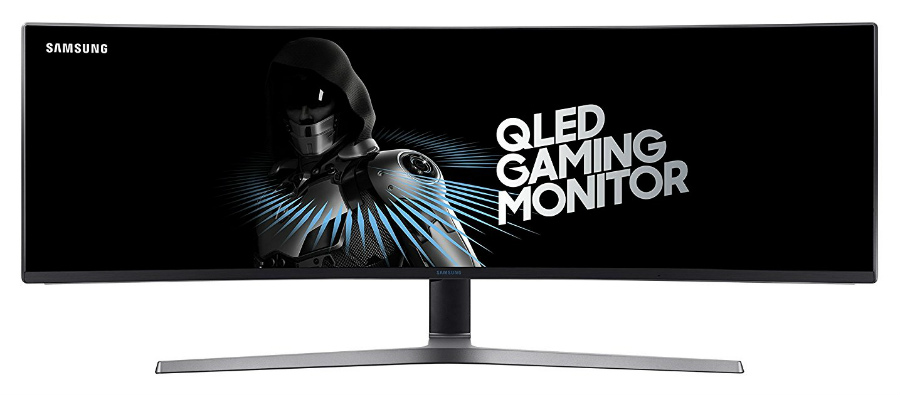 The Samsung C49HG90 is the current king of the curved ultrawides thanks to its 32:9 aspect ratio that produces an awe-inspiring 3840 x 1080 super ultrawide resolution. The monitor can replace dual displays easily, but it can also provide fantastic gaming performance thanks to its 144Hz VA panel. Samsung's premium features are also included in the package such as Quantum Dot technology and HDR to offer jaw-dropping visuals while immersing the gamer in visuals unlike any other.
Thoughts on The Best Curved Gaming Monitors
Curved gaming monitors are your best bet if you want to experience competitive-grade responsiveness and captivating visual experience. The curvature of these fantastic displays places the edges closer to you, enhancing your absorption of the peripheral views. These products are often pricier than your typical flatscreen, but to the right enthusiast, the benefits almost always outweigh the premium.