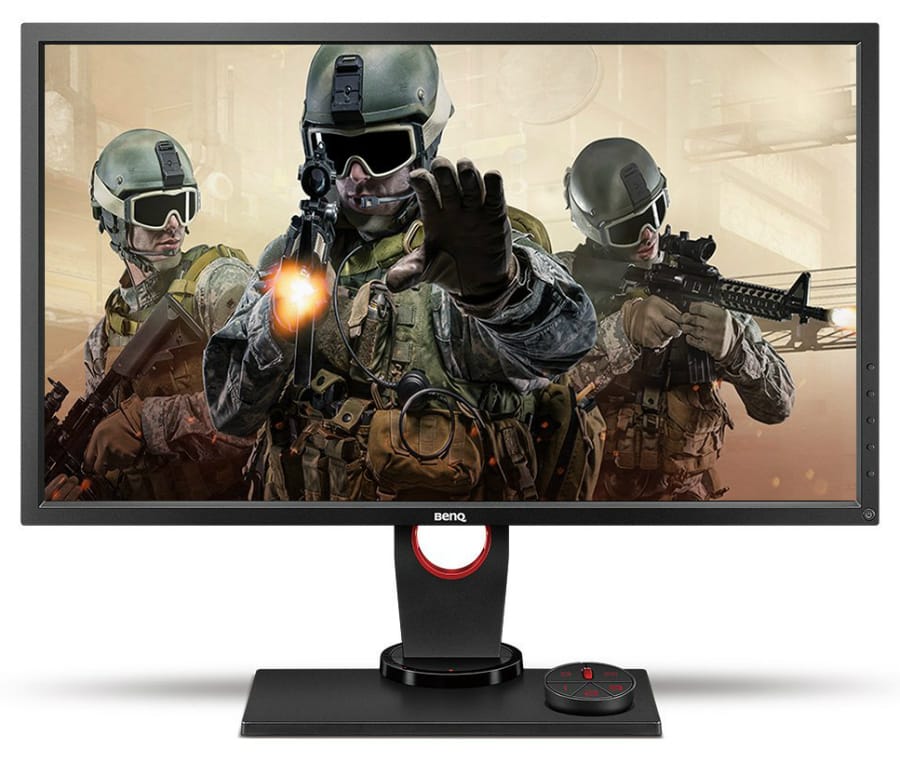 Choosing the best gaming monitor for CSGO is relatively easy nowadays since display technology has advanced considerably while the title stays less demanding than other mainstream titles. These premium products most of the time come at a hefty cost, and buying the crème de la crème isn't always practical. This buying guide will help you navigate the monitor market to find the best and most cost-effective gaming monitor for you if CSGO is your main game.
Points to Consider in Choosing the Best Gaming monitor for CSGO
1. Refresh Rate
High refresh rates are a vital ingredient of the best gaming monitor for CS:GO since this allows users to see more frames in a given amount of time. This aspect also decreases blurring and other distractions which can affect your reaction time and focus, which spell the difference between victory and feat. Typically, a gaming monitor with a 144Hz refresh rate is recommended, although 240Hz options are already available in the market.
2. Panel Type and Response Time
Out of the three panel technologies, TN is the top choice for having the lowest response or pixel transition times. A fast gray to gray response time is much more crucial than extra vibrancy or deep contrast levels simply because CSGO isn't a visually intensive game. The snappiness of TN panels is highly preferred so the fast-paced action is always blur and ghosting-free.
3. Screen Size and Resolution
Pro players always play at 1920 x 1080 or Full HD since it still is the universal standard for all kinds of gaming. 1080p isn't as demanding as QHD and 4K, making it much more convenient to achieve and maintain high FPS. Also, FHD is well-suited for 24 Inches, although some prefer 27 Inches to supersize objects on screen.
4. Input Lag
Input lag is the time it takes a monitor to process a signal to convert it to output on the screen. This facet is heavily considered by pro gamers since it is a huge deciding factor in who gets shot first. The best gaming monitor for CSGO and similar titles must have an input lag result of 10ms or less.
The Best Gaming Monitors for CSGO
24-inch 1080p monitors are always a top pick for professional CSGO gamers and enthusiasts because the size and the resolution are easy on the eyes and GPU-friendly. However, some consider the upgrade 1440p displays offer which enhances the range of FOVs and details for better visibility.
1. AOC G2460PF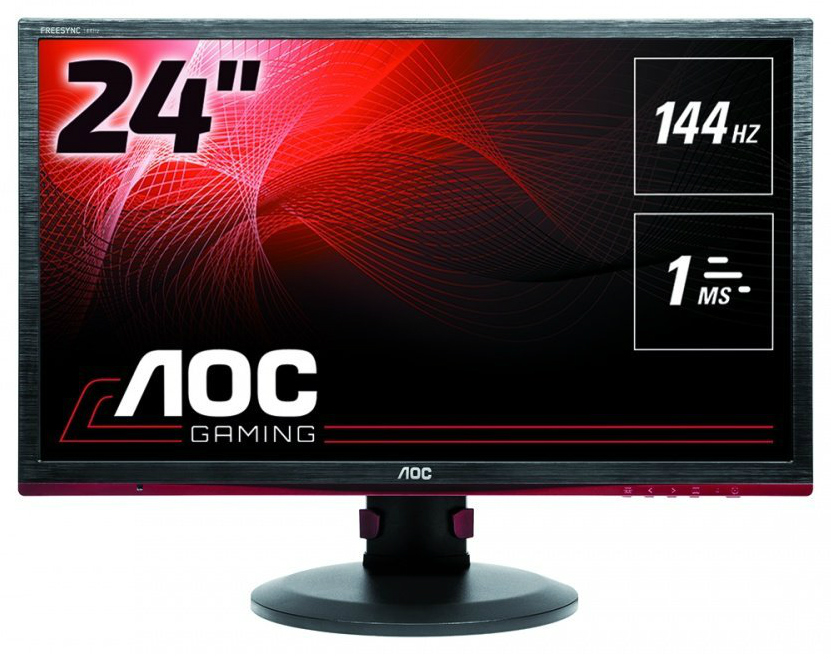 The AOC G2460PF is our favorite budget monitor that can satisfy your cravings for a 144Hz monitor for CSGO below two hundred bucks. For a low price, you get outstanding responsiveness and functionalities which you can expect from similarly-priced low spec competitors. This monitor's input lag stays within the ideal 10ms limit and wanting something slightly faster will cost an extra premium which won't be practical.
2. BenQ XL2411Z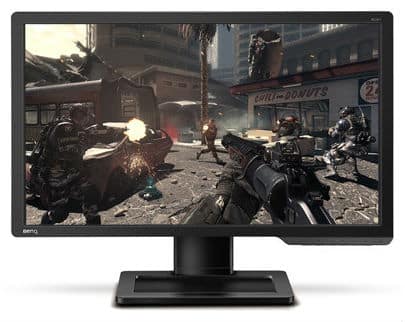 The BenQ XL2411Z is closely regarded as the best, no-frills option for games like CSGO due to its simplicity and effectiveness. This monitor is one of the best in the business because it places responsiveness and blur reduction above all at the cost of image quality when compared to other models. The upgraded Z version now comes with a DisplayPort slot to allow all users to enjoy the full 144Hz refresh rate.
3. ViewSonic XG2402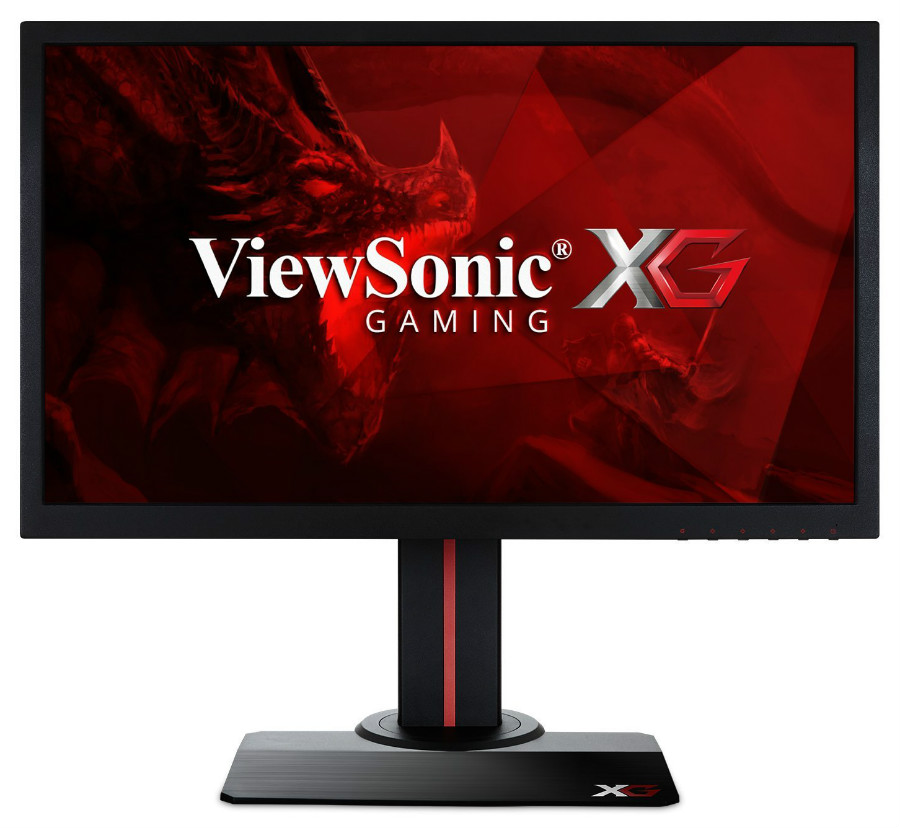 The ViewSonic XG2402 is another practical choice if you don't want to spend the extra premium for a 240Hz variant. The additional cost of this monitor over the more practical choices provides you with the company's Rampage Response feature. This add-on is easily one of the best low motion blur overdrive implementations we have seen to date.'
4. AOC Agon AG251FZ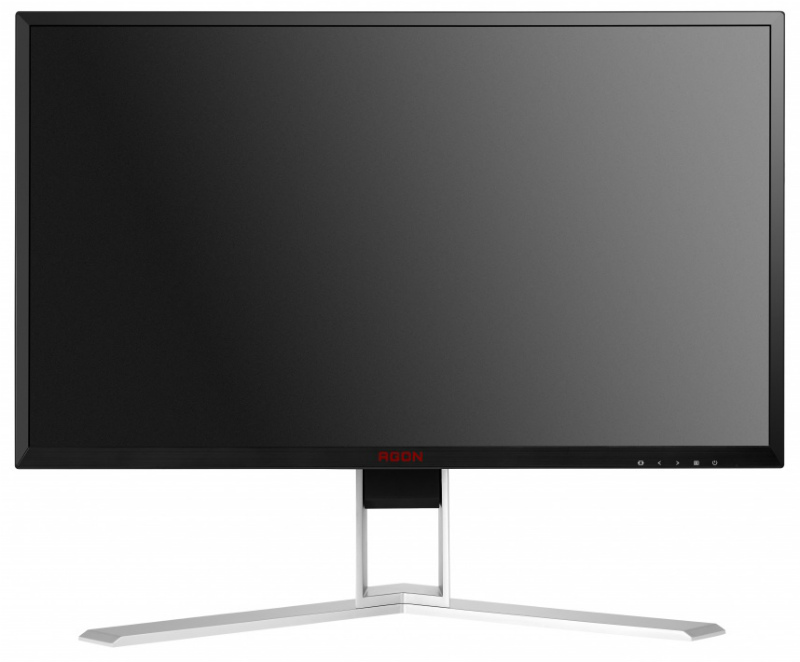 The AOC Agon AG251FZ is the FreeSync equivalent of the PG258Q when it comes to input lag time and speed. This 240Hz monitor sports a minimalist design which is widely preferred over the gaudy gamer-centric models. This is your best 240Hz choice if practicality without sacrificing performance is a concern.
5. BenQ XL2546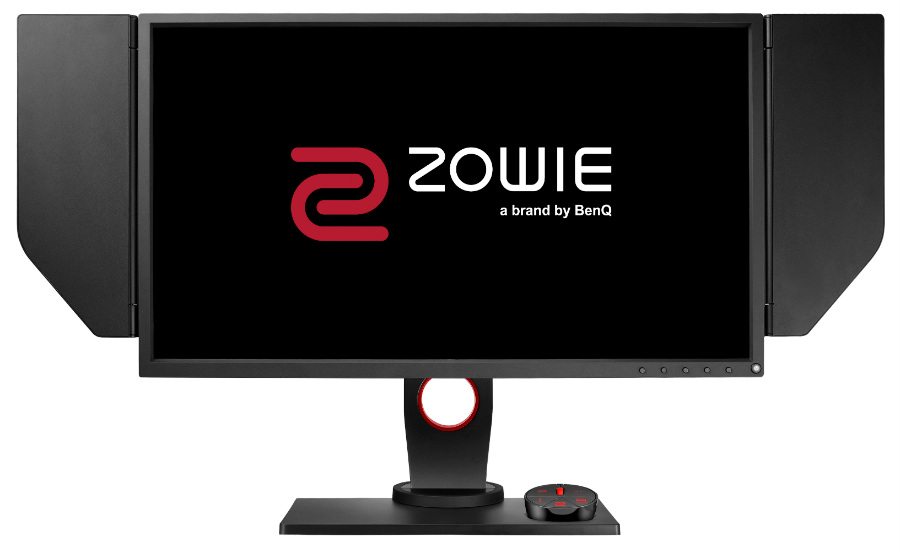 The BenQ XL2546 is a 240Hz monster designed to replace the venerable XL2430 as the universal favorite for E-Sports enthusiasts. This monitor doubles on the XL2411Z's refresh rate while including the brand's DyAc technology that's designed to eliminate ghosting while making the images look more reactive. This competitive gaming monitor's design is considered among the Nerds as the best in the business in terms of functionality and style.
6. Asus PG258Q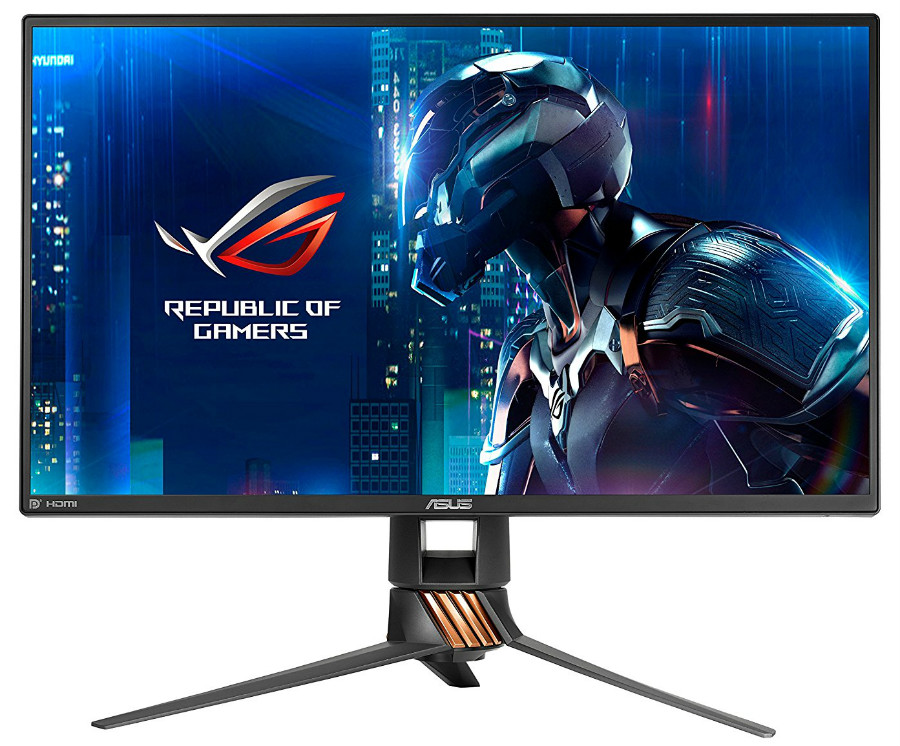 The Asus PG258Q is a high-end G-Sync gaming monitor with one of the fastest input lag times we have ever tested. This premium model also trumps the other options in imaging qualities such as color fidelity, giving competitive gamers the best of both worlds. If you are a fan of aggressive or thematic designs, this is the monitor you should buy.
7. Acer XB272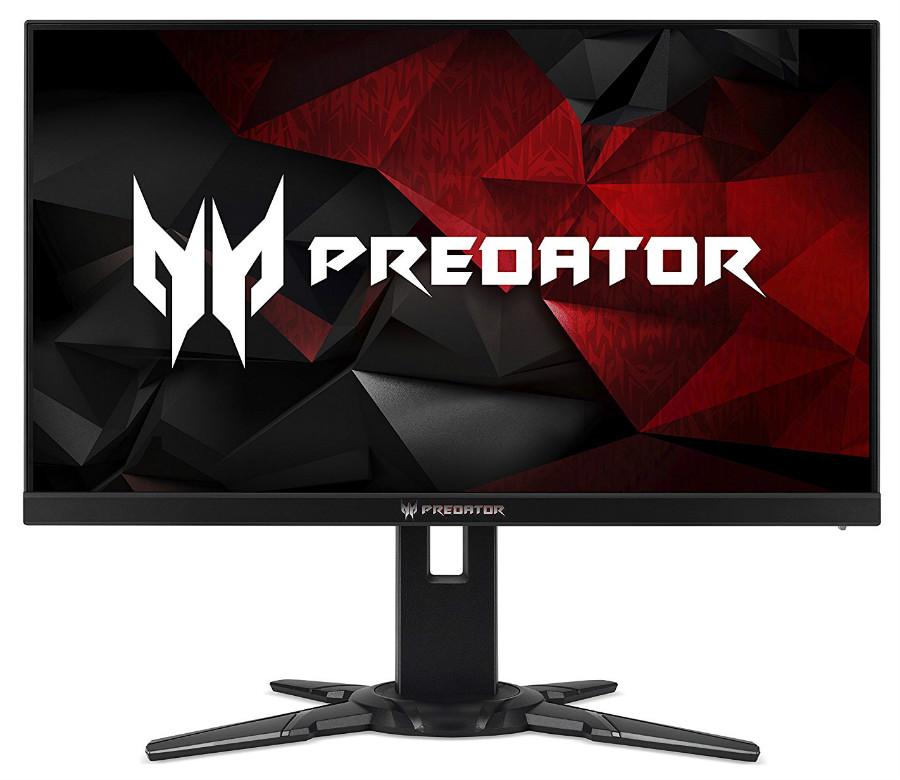 A 27-inch 1080p monitor can provide an advantage to some users since small targets such as your opponent's head will appear larger on screen. The Acer XB272 is an excellent choice for this type of gaming monitor thanks to its superb performance in responsiveness and image quality. The exterior design has matured in our opinion without sacrificing crucial features such as ergonomics and build quality.
8. Asus PG278QR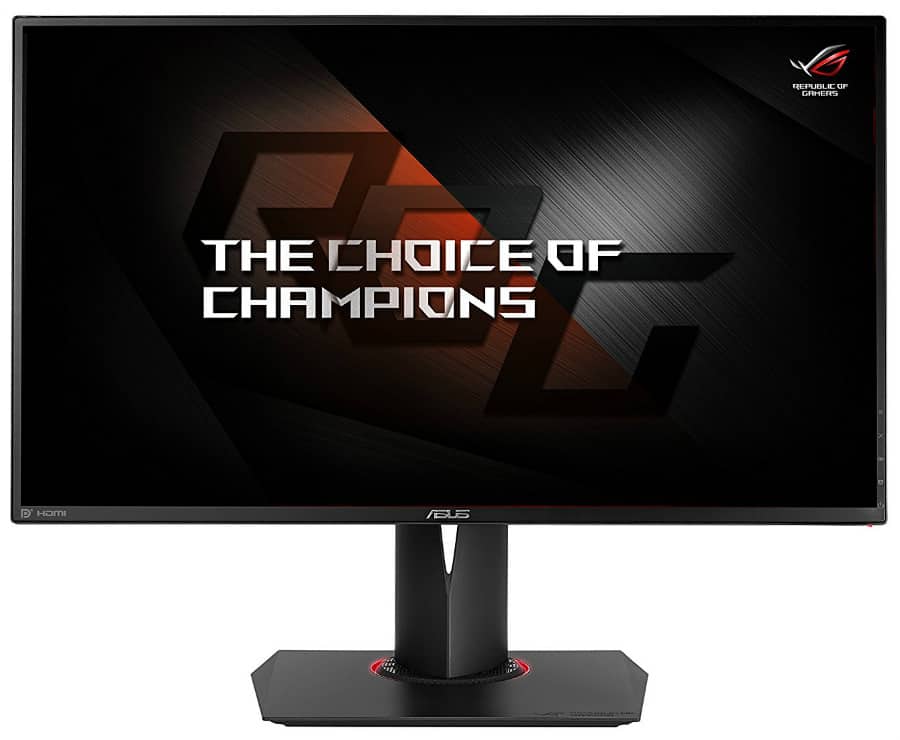 1440p is too much for CSGO, but if you must insist, the Asus PG278QR is the top choice for its excellent capabilities which includes an ultra-low input lag rating. This 27-inch QHD G-Sync monitor is the best in the business when it comes to blur-free gaming. The monitor's functionalities and extra features extend the value per dollar which is a massive consideration in buying a premium display.
9. BenQ XL2730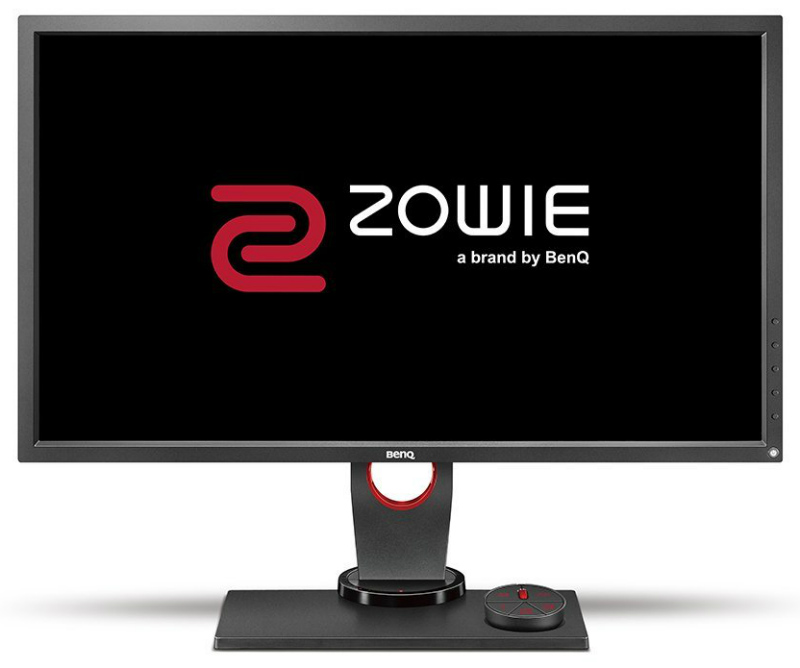 The BenQ XL2730 is the darling of the crowd when it comes to QHD gaming monitors for E-Sports use. Like the PG278QR, this model is widely considered as lag-free while also providing users with a compelling blur reduction feature. The XL2730 was designed as a competitive gaming monitor from the ground up, featuring a hot switch puck for easy setup swapping plus valuable extra goodies such as headset hangers and a fully ergonomic stand.
Thoughts on the Best Gaming Monitor for CSGO
There are a ton of candidates as the best gaming monitor for CSGO, but you don't have to look further to get the best out of your money's worth. The competitive title doesn't require extreme visuals like PUBG and other games do, so you are good with a responsive and blur-free option. Premium features such as G-Sync aren't as important as blur-reduction overdrives since the game runs smoothly even on low-end GPUs with high and stable frames.
Extras like color accuracy usually command a hefty addition to a monitor's price tag, so it can get expensive real quick if you buy blindly. You only need to find a model that checks all of the criteria listed above to ensure that you receive the optimum gaming experience for competitive CSGO.