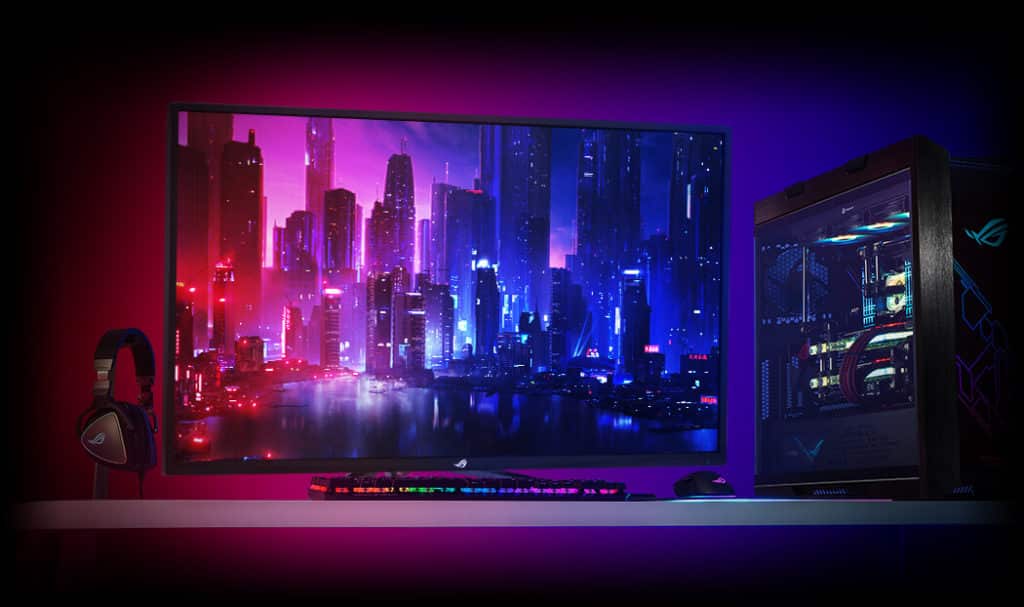 Gaming and streaming are some of the common uses of the monitors we review since they alternate as active and passive forms of entertainment. We want the best, cutting-edge performance for competitive gameplay, but a crisp and vibrant screen is best if you want to sit back, relax, and watch some movies online. Most modern options are suitable for both, but you'd want to check out some aspects we consider before buying a display for gaming and streaming.
Which Monitor for Gaming and Streaming Should I Pick?
As mentioned, games are more enjoyable if your display is fast and responsive, while movies become more engrossing if the screen has excellent quality. The first characteristic you should consider is contrast since it helps decide how defined and deep blacks and grayscales will be or how vibrant the output is. We recommend VA monitors for this purpose since its capable of fantastic contrast levels, with IPS as a decent alternative for it's color quality and viewing angles.
TN monitors which are best for fast-paced play are still ideal for both gaming and streaming, and there are some capable models we could recommend. It's also best to get a larger screen if you want to lean back on your gaming chair, so the screen's cinematic appeal is preserved. Smaller monitors are crisper, but they tend to make you feel like you are peeking through a small hole when viewed at a distance.
Another important aspect of a monitor for gaming and streaming is HDCP compliance for viewing secured content from providers like Netflix or Hulu. Most monitors won't have issues when streaming 1080p content, but some 4K variants need to be compliant with the current highest standard which is HDCP 2.2.
Finally, you need to decide if you want to game and stream in 1080p which is easier to run or 4K which requires a more powerful system and connection. 1440p is out of the question since most streaming services do not offer QHD formats. Companies like HBO Go follow common TV resolutions, so you should also stick with FHD and UHD instead.
The Best Monitors for Gaming and Streaming 2019
Asus VG279Q – 144Hz 1080p IPS Gaming Monitor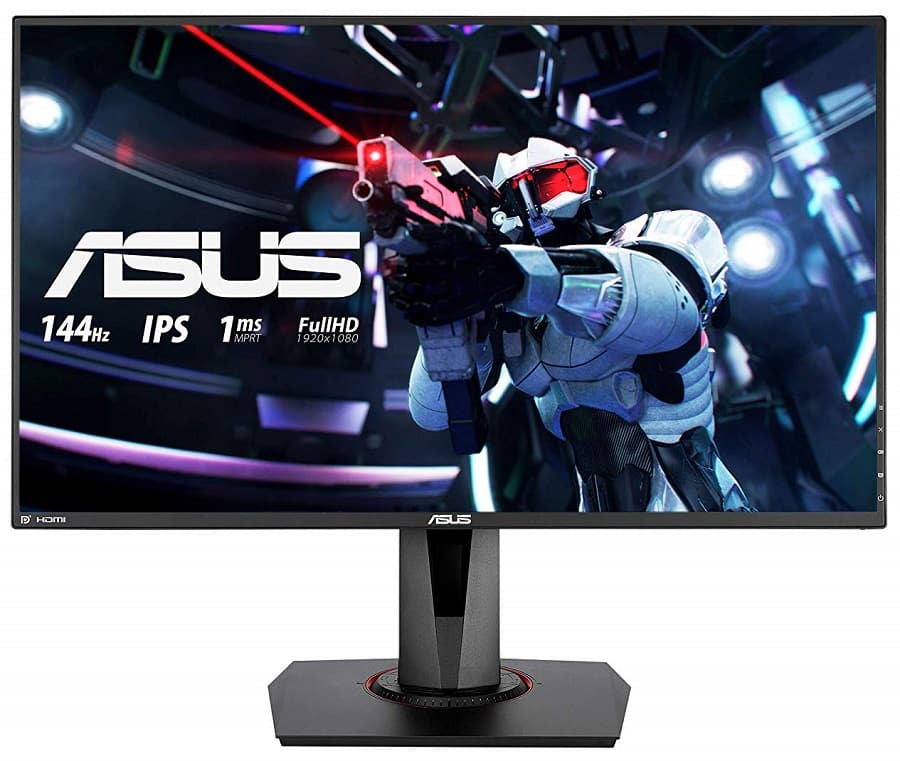 The Asus VG279Q is one of the first picks if you want a high-quality IPS panel that will not burn holes in your pockets. The product features stunning qualities such as an agile pixel response time and excellent color fidelity. Its contrast could be better, but it's hard to ignore a capable gaming monitor that renders lush scenery and environments with a natural look.
This model is also FreeSync and G-Sync compatible, so buying it offers a middle ground for both GPU brands when you are about to upgrade. The device is also designed identically with its higher-tiered siblings, so you get a robust and functional device that will not disappoint.
MSI MAG271CR – 144Hz Curved VA Gaming Monitor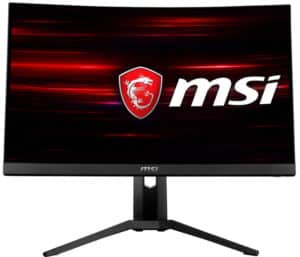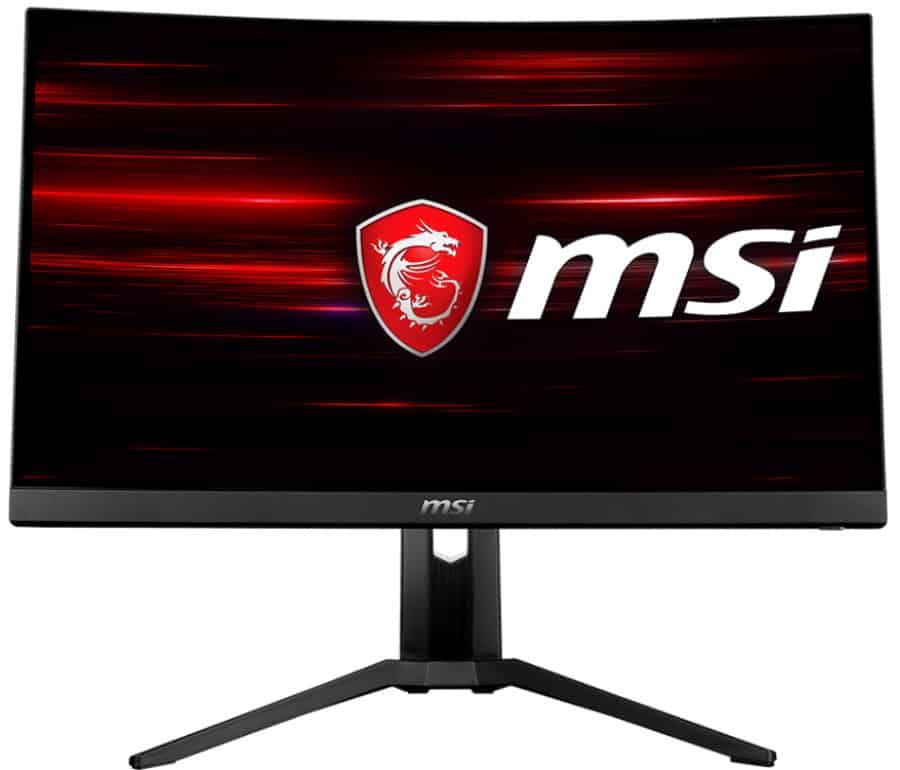 The MSI MAG271CR offers a vibrant VA panel with excellent contrast and a curved shape which can immerse you in the game or movie of your choice. The screen offers punch tones and inky blacks, while the 144Hz refresh rate and FreeSync takes care of responsiveness in competitive gaming. This model also provides a decent gamma setting right out of the box, so you can enjoy streaming movies without worrying about calibration.
Gamers love the MSI MAG271CR's decorative design that also includes a controllable RGB lighting strip. This model is also one of the few that offers excellent flexibility and connectivity at a decent price, so you can't go wrong with it.
AOC C32G1 – 32-inch Curved VA Gaming Monitor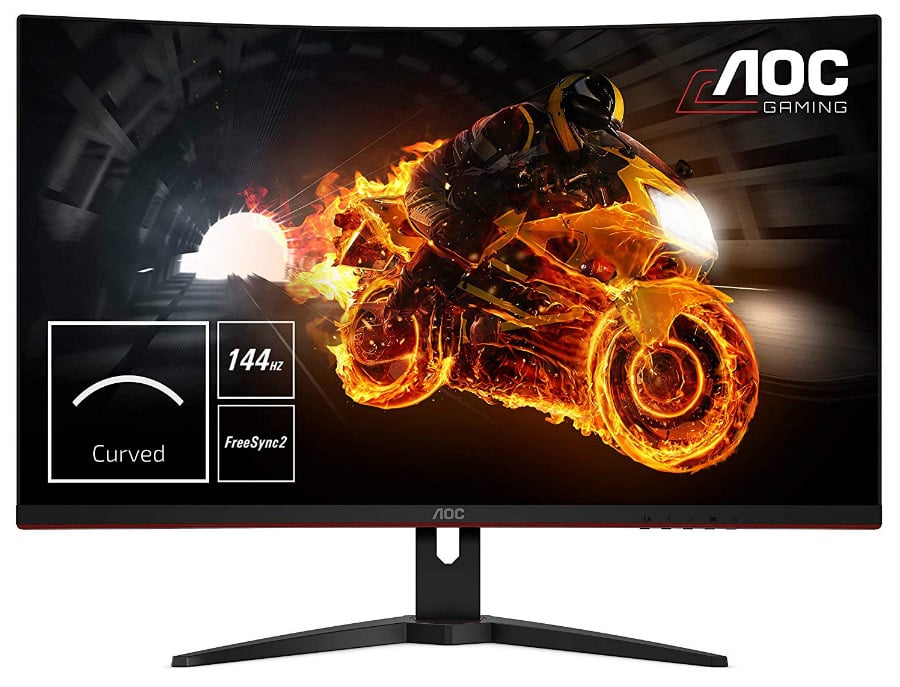 The AOC C32G1 is an inexpensive 144Hz 1080p monitor that has a large, 32-inch curved screen that's perfect for immersive gaming and streaming. The VA module offers excellent color quality out of the box along with one of the strongest performances in contrast we have tested to date. Games will look less crisp when viewed closely, but the display is perfect for lounging on your chair while binging on Netflix content while relaxing on a weekend.
The series where the AOC C32G1 belongs puts emphasis on very low pricing to make it more enticing to consumers. However, the brand did not fail our standards when it comes to build quality since the monitor feels robust and durable. Functionalities such as connectivity ports aren't lacking, making this entry very suitable as a dual purpose monitor.
BenQ EW3270U – Affordable 4K HDR VA Entertainment Monitor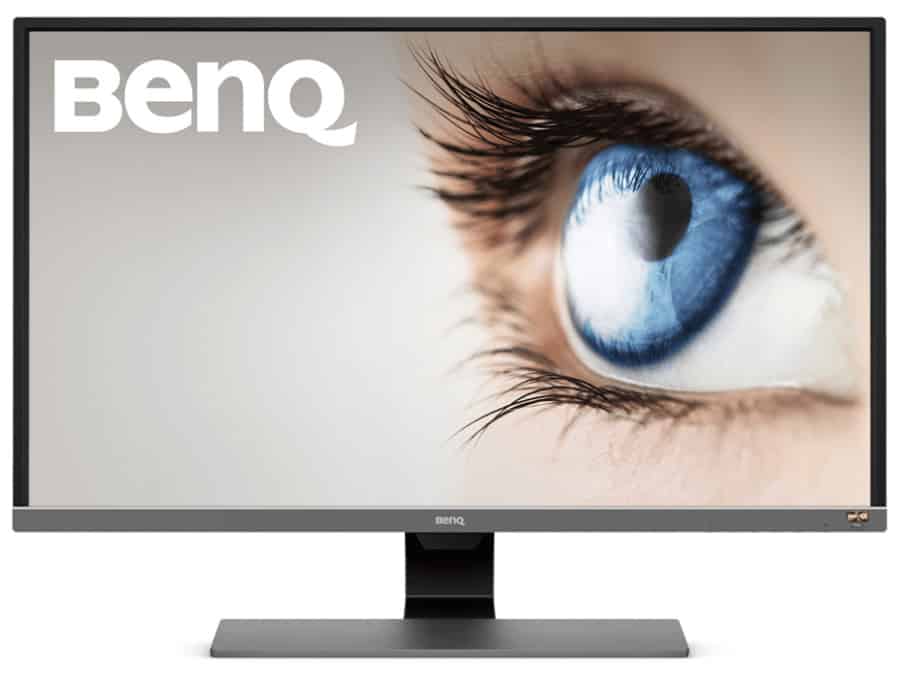 The BenQ EW3270U is one of the models out there that was designed for entertainment purposes with its vibrant and well-defined VA panel. This model also features an HDR mode and 10-bit support which adds a nice color filter to enhance the image once an HDR signal is in play. This FreeSync model is also great for story-driven games on both the Xbox and PC, all while being at a very reasonable price.
The BenQ EW3270U also looks good while being a decent performer for both gaming and streaming. The monitor's silver finish makes it unique and timeless, while the minimal bezels give you a fantastic view of the gorgeous screen. The device's build quality is top-notch, so you don't have to worry about it breaking down prematurely.
Asus PG27UQ – 4K 144Hz HDR1000 Gaming Monitor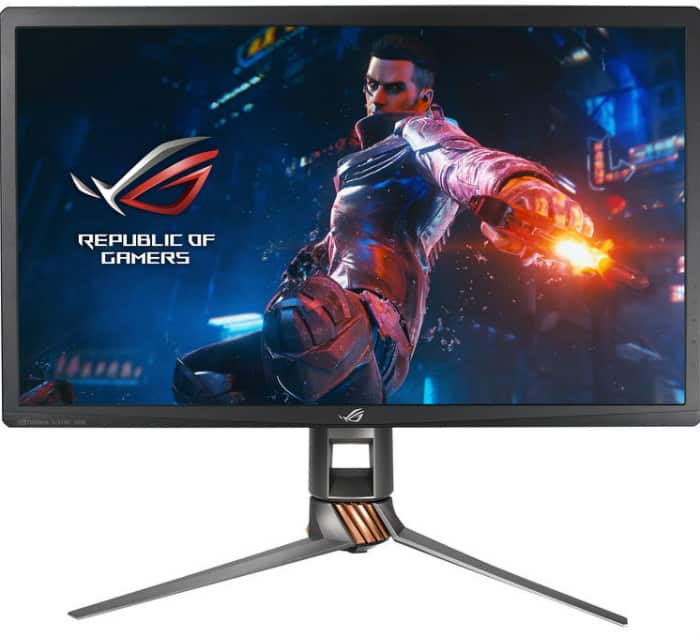 The Asus PG27UQ is one of the most powerful high-end monitors in the market thanks to its incredible spec sheet. The IPS panel offers an eye-popping 4K 144Hz output, plus, it's backed by an individually dimming FALD backlight that pushes it to achieve DisplayHDR 1000 certification. These capabilities, along with G-Sync HDR, place it at the peak of the premium monitor segment for gaming and streaming.
The Asus PG27UQ features the ROG Swift design that's composed of an aggressively-designed chassis and the signature ROG helix stand. Build quality is nothing short of spectacular, and every corner of the product oozes a premium appeal. The connectivity is limited thanks to G-Sync's proprietary FPGA controller, but there are only a few devices worthy of this monitor anyway.
Philips 436M6VBPAB – 43-inch HDR1000 Console Monitor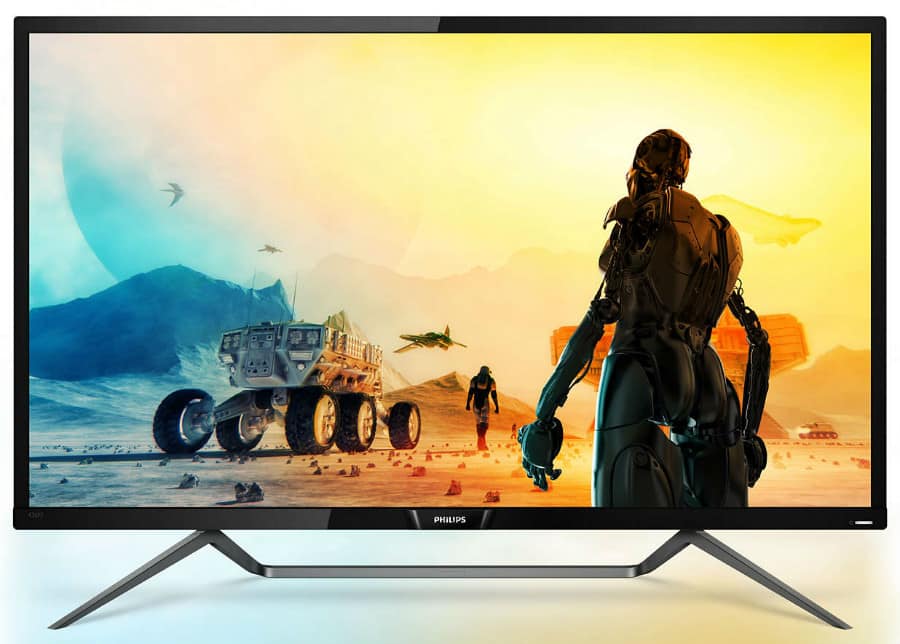 The Philips 436M6VBPAB is a TV-sized monitor designed for console gaming and movie enjoyment. The large screen has a blindingly bright 720 cd/m2 backlight that pulses to 1000 cd/m2 when HDR content demands it. The VA panel used for this model takes care of over 100% DCI-P3 coverage, giving users the best color quality for both gaming and streaming.
The Philips 436M6VBPAB is intended for couch gaming, but it's 43-inch diagonal is still usable for desktop setups. It's not space-friendly, but it packs a decent speaker set and a rich I/O layout to help you streamline your entertainment rig at home. The best part is this model sells under one grand, making it a faster and more reliable alternative to slowpoke HDR TVs.
Asus XG438Q – 4K 120Hz HDR600 Gaming Monitor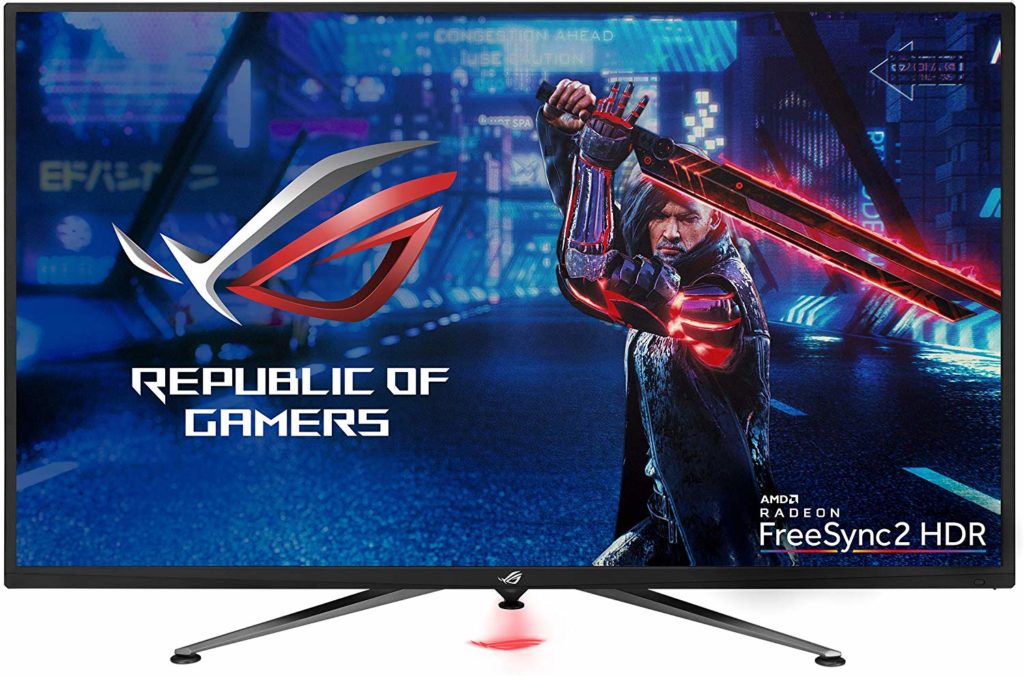 The Asus XG438Q is, perhaps, the best gaming monitor you can buy right now for both gaming and streaming at a reasonable price. The 43-inch VA screen with HDR600 capabilities takes care of the cinematic experience, while the 120Hz refresh rate, FreeSync/G-Sync compatibility, and low latency provide a heavenly gaming experience.
Asus thoughtfully designed this new model with the user's convenience in mind so it isn't limited to looking good. The dual layout which places the video inputs at the rear and the convenience connectors at the side is a must for TV-sized monitors which have limited ergonomics. You also get a free ROG logo projector with the model, so building a themed entertainment setup is something you can look forward to.
About the Author: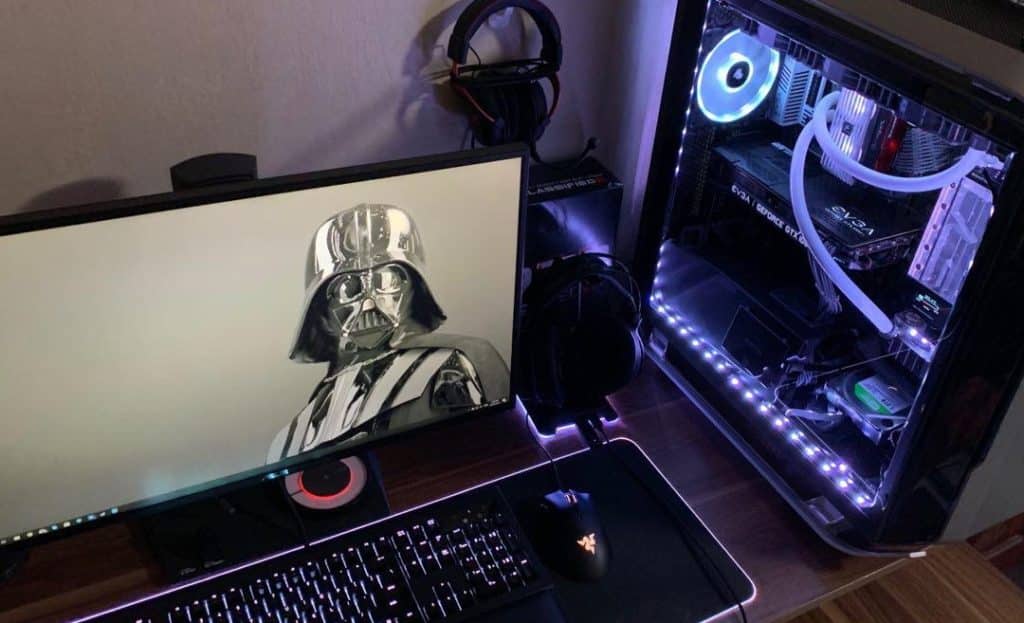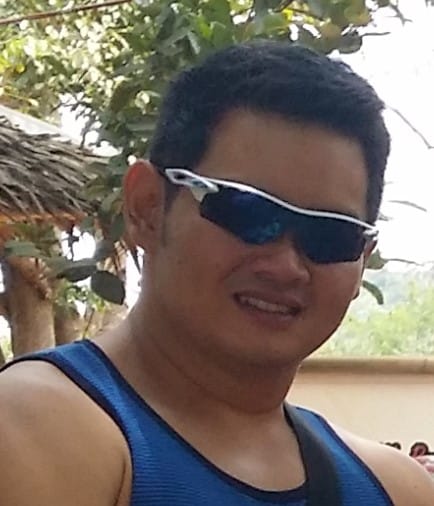 Paolo is a gaming veteran since the golden days of Doom and Warcraft and has been building gaming systems for family, friends, and colleagues since his junior high years. High-performance monitors are one of his fixations and he believes that it's every citizen's right to enjoy one. He has gone through several pieces of hardware in pursuit of every bit of performance gain, much to the dismay of his wallet. He now works with Monitornerds to scrutinize the latest gear to create reviews which accentuate the seldom explained aspects of a PC monitor.