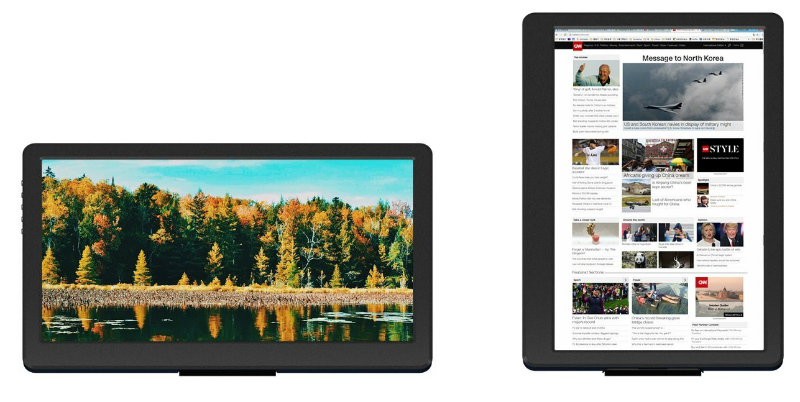 There are a lot of different display products covering every imaginable type of usage available to consumers all over the world. The companies selling these products include features and accessories to match expectations and arising situations as technologies progress further. One small niche that is almost always overlooked is the portable monitor category also called portable USB PC monitor.
We have created a separate guide for the best USB C monitors available. We seldom hear about these products since most digital devices today have a display already built into their hardware, and most of the time, these inclusions are sufficient for regular use. But there are power users on the go who require an extension of their virtual desktop space or those would like an improved sharing solution aside from showing your colleague or companion your screen. But the question is, most separate displays operate with at least two cables, one for power and another for the signal input?
These products we have listed in this buyer's guide covers that particular need for an external display, without the necessity of a wall socket, a massive power pack, or I/O cables. These portable monitors eliminate the hassles of conventional displays since they draw power and signal from a single source; your gadget's Universal Serial Bus, or more popularly known as USB. This genre of display tech was not possible a few years go, but with the development of advanced standards such as USB 3.0 and USB Type-C, offerings like these are slowly gaining ground again.
There are some early releases on this list, while there are also more recent models as well. This fact goes to show that there are on-going development and production for these gadgets, and with the rising popularity of USB Type-C, ultraportables and smaller sized host devices, we may get a lot more portable monitors to match newer and smaller machines in the future. But for now, these are your current best bets regarding price and performance:
1. Asus MB16AMT – Premium USB-C Portable Monitor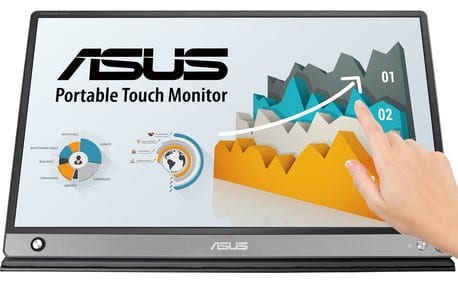 The Asus MB16AMT is one of the best options you can consider if you are all about quality, design, and performance. The metallic-clad device is easily one of the best looking in this lineup, plus its also packed with a few features that the others simply cannot match. This model features a touchscreen IPS panel which further extends its usability in improving your workflow.
The Asus MB16AMT like many portable monitors can only cover 72% of the sRGB gamut, but its one of the most accurate when it comes to color reproduction. We know that creators need more gamut volume for editing, but having a well-balanced screen with correct colors is always useful. Couple that with a USB-C interface and you get a perfect companion for work laptops such as the latest MacBook Pros.
You'll also notice that the Asus MB16AMT isn't very slim or thin if you compare it to other brands or models. However, that extra heft holds an internal battery which lasts up to four hours at max brightness. It also includes a stylus that is handy for the touchscreen's functions, but it also doubles as a stand to prop the display up stably.
2. Asus MB16ACE – Entry Level IPS Portable Monitor with USB-C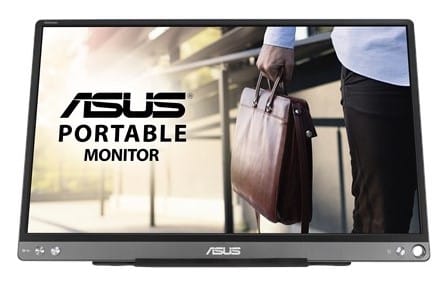 The Asus MB16ACE is your pick if you want the same excellent quality as the MB16AMT but without its fancy features and expensive price. This model has the same look and build quality as its up-tier sibling, so you aren't losing out when it comes to looks and durability. What we like about it is still uses USB-C despite sitting at a lower price point, unlike their older variant which had to use USB Type-A instead.
Another characteristic that you don't lose out on with the Asus MB16ACE is its color accuracy which shines above its limited gamut coverage. Almost every portable monitor sits at around 70% sRGB rendering, but not a lot is calibrated like this model. It's worth noting that this isn't a touchscreen variant, but that shaves off a massive premium on the price as well.
The Asus MB16ACE uses the same design as the MB16AMT, minus the Micro HDMI 1.4 slot which is only useful for older laptops. It doesn't have a battery so it will draw off your battery, but the USB-C connection it uses is seamless and easy to use. It doesn't have a stylus to help prop it up if in case you don't like the flip cover, but you can use an ordinary one and it will work fine.
3. AOC E1659Fwux Pro Review – FHD USB Monitor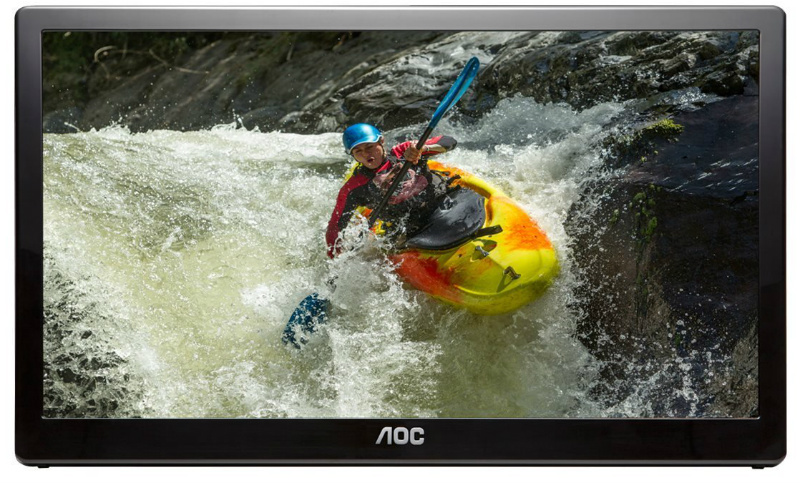 At around $150, the AOC E1659Fwux currently offers one the best price to performance values in this lineup. It has a 1920 x 1080 native resolution similar to the Asus MG169C+, but the price difference dictates the use of a TN panel instead of IPS. This product isn't a bad choice overall, since colors and contrast are still at acceptable levels, despite the poor viewing angles that we have come to expect from TN.
At 300 cd/m2, this model is also one of the brightest displays in the lineup, since most only offer around 200-220. This gadget is housed in a glossy black frame and is powered by USB 3.0 instead of Type-C making this device compatible with a wider range of currently available and used products between consumers. The cable included for the E1669Fwux splits into a Y on the PC side connector, so you can still use this product for old gadgets.
But since most devices we have today have USB 3.0 ports, you may only need to connect one to operate this device. You also need to install drivers for this device on your laptop for the DisplayLink chip to function. Instead of a flap cover; AOC has chosen to use a plastic u-shaped stand that folds into the rear of the case, so you can prop this up when you are using it. To top things off, the product is also VESA compatible, but even if it is, that's a minor feature since this is an on-the-go monitor.
4. Auzai ME16Z01 – Affordable IPS Portable Monitor with USB-C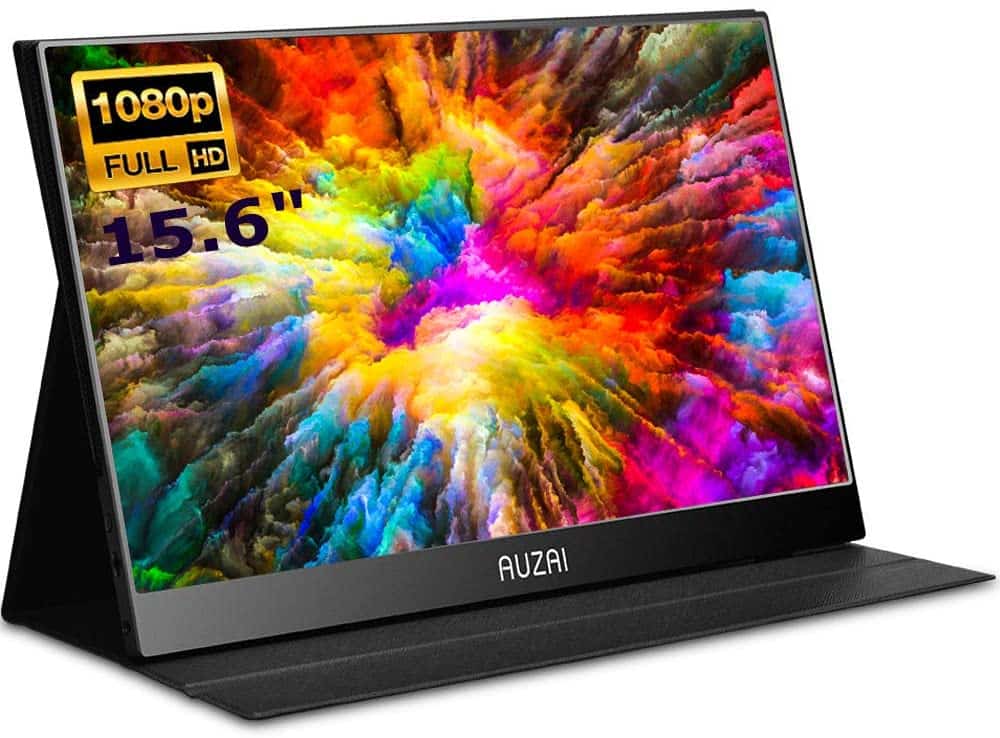 The Auzai ME16Z01 makes flexibility and convenience for working or gaming on the go easier to own. Most identical models are more expensive, but their advantages are limited to what counts less in this model's situation use. This model uses USB-C connectivity, but it relies on your laptop's battery for power.
The Auzai ME16Z01 has a pretty decent IPS panel that covers 72% of the sRGB gamut and a balanced pixel density. Its not color-accurate, but it provides a clear extra screen where you can throw your side applications while crunching the numbers or enjoying your favorite game. It also has a decently bright backlight, so it can fight off some glare and is usable outdoors.
Our favorite aspect of the Auzai ME16Z01 is its very slim design and a bevy of extras included in the box. You get every cable you will need, and you get a screen protector as well to keep the screen scratch and crack-free. Its not perfect, but you'd be hard-pressed to find a cheaper option with the same package.
5. Lenovo ThinkVision M14 – USB-C Portable Monitor with Wide Gamut Coverage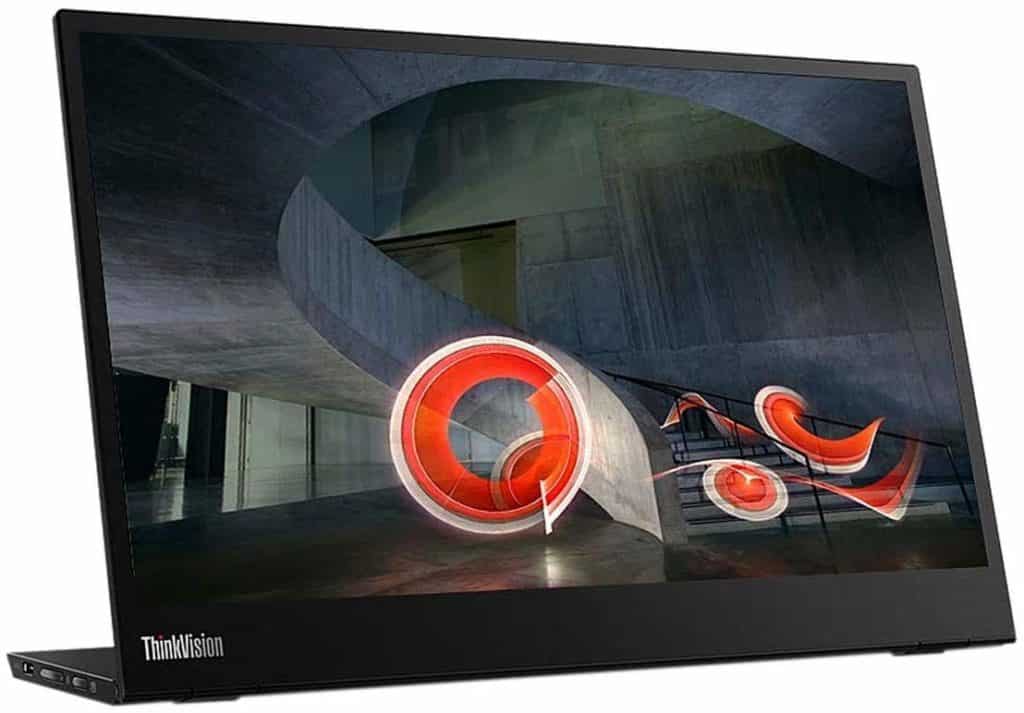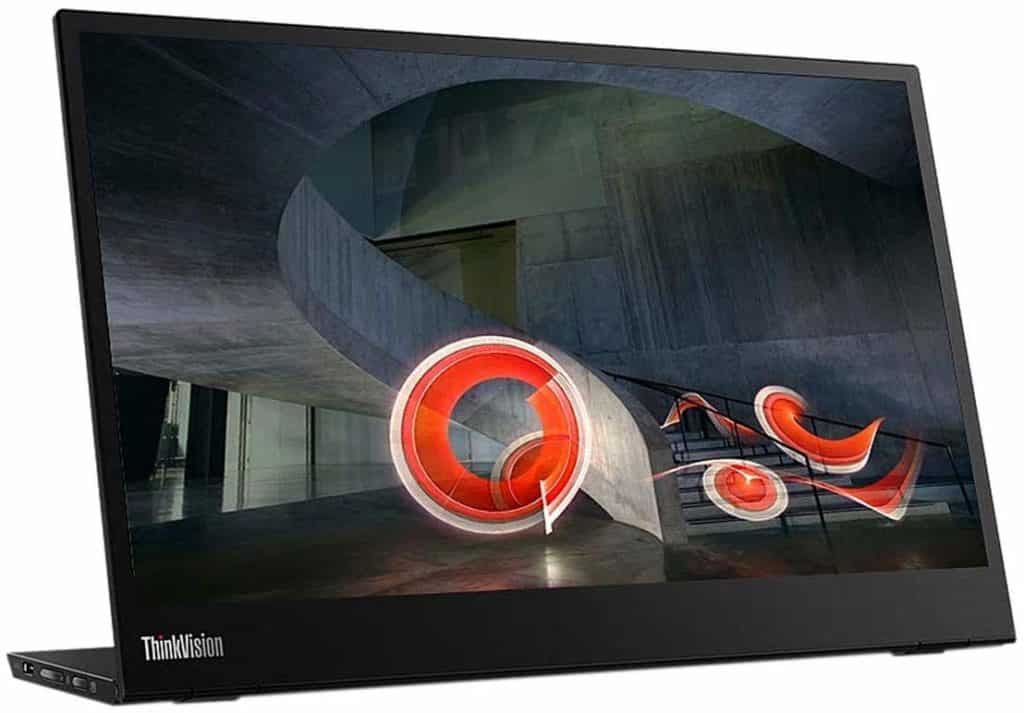 The Lenovo ThinkVision M14 is your pick if you want business-grade quality and a design that departs from the usual flip-cover scheme. This model has a quarter section that folds to become its stand that is not flimsy or unreliable. This part also holds the dual USB-C slot layout and places them close to the desk so they aren't hanging out from the sides when its in use.
Another characteristic that makes the Lenovo ThinkVision M14 special in this line up is its IPS panel which covers an impressive 99% of the sRGB gamut. We've seen more than that in desktop variants, but you have to remember that most of its competitors are stuck at 60% to 70%. Accuracy is great for a portable monitor, making it an excellent choice if you want the best image quality.
One downside is it doesn't have an internal battery, so it will eat up your laptop's juice if it is not plugged in. One way to get around this is by plugging the Lenovo ThinkVision M14 to a wall socked using its secondary USB-C slot. It's primary can then provide up to 65 watts to charge your laptop instead which is handy if you are working in hotels or cafes.
6. Hori FHD Monitor for PlayStation 4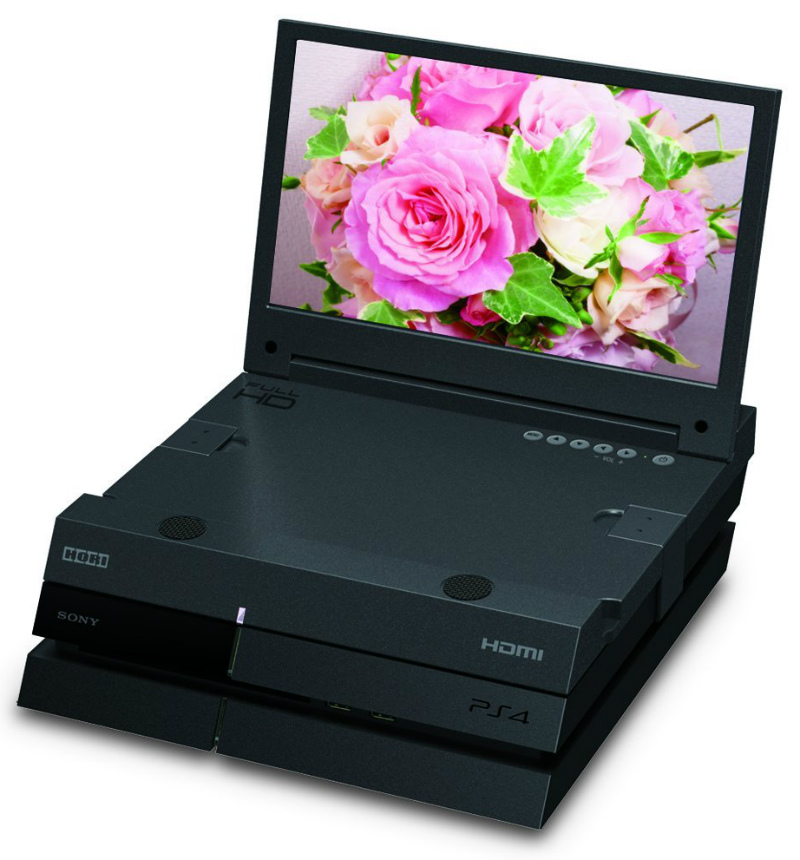 This last entry is an honorary mention in this guide since this is for the Playstation 4 instead of your laptop for work. If you are a hardcore gamer on the PS4, but you need to move to different places a lot, or if you simply do not have enough space in your room, the HORI Full HD Monitor is your answer. The product has everything you need for your gaming sessions since it has built-in speakers and a headset jack, its own OSD, plus the required accessories to operate the display.
This display is proprietary to the PS4, even the design dictates that it attaches on top of it discreetly. There are two HDMI slots for video input, so after using one for the PS4 you can attach your computer or laptop for an all in one setup. While this model does not carry an internal battery and it also does not draw from the PS4, you can use this anywhere you can find a 12v DC power source, like those found in modern cars. So to a certain degree, you can still use this on the go.
Although expensive and quite hard to find nowadays, the image quality is surprisingly good for a mobile display. Gaming on the screen did not seem to create blurs or noticeable delays like what the previous portable devices had, and colors and contrast are surprisingly good even when playing dark games such as Dark Souls 3. This is indeed a luxury item, but if you have a PS4 and would add a little mobility and you want to save space, getting this monitor is a lot better than lugging around a full-sized HDTV.
7. AOC I1601FWUX – Affordable USB-C Portable Monitor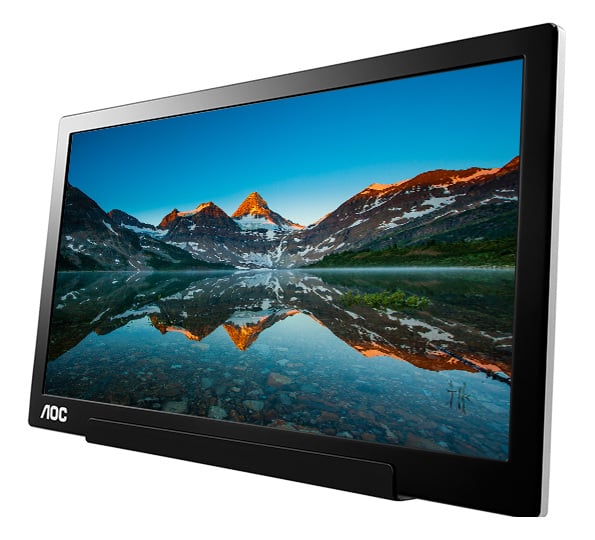 The AOC I1601FWUX represents the thrifty side of modernized portable displays without sacrificing utility and performance. This model includes a gray and piano black chassis with reasonable proportions, ensuring that you can discreetly insert it into your laptop sleeve. A folding cover that can transform into a stand is included in the package, so you can both protect and position this gadget according to your needs.
Like the option above, the AOC I1601FWUX utilizes a single USB-C for power and signal transfer from a USB-C equipped laptop. This secondary screen is plug and play, ensuring hassle-free operation without the need for drivers or other cables. this will work with just about any brand of modern laptops available, but be sure that the corresponding port supports DisplayPort alternate mode.
Lastly, the AOC I1601FWUX sports a gorgeous 16-inch IPS screen that comes with specs suitable even for desktop use. Users get to enjoy 1920 x 1080 visuals with a 60Hz refresh rate for smoothness, plus comfortable brightness and satisfying contrast levels.
Conclusion
While this category is probably the least-popular monitor niche, there are still users such as professionals and students who may have a use for extending their virtual desktop space without spending too much money and without the need for an additional power source. These products offer solutions with excellent performance, portability, and pricing for the specific requirements mentioned in this article.
These offerings may not be popular now, but with the new trends set by the development of USB technology, specifically into what USB Type-C and its accompanying technologies such as Thunderbolt can do, we may see a rise in the need for these products soon. USB Type-C is slowly becoming the industry standard for digital products, and even if not all of the selections we made in this article are compatible, their respective manufacturers are taking the step into the right direction by creating independent and convenient gadgets to augment the benefits mobile devices provide.
Learn about PC monitors on Wikipedia
About the Author: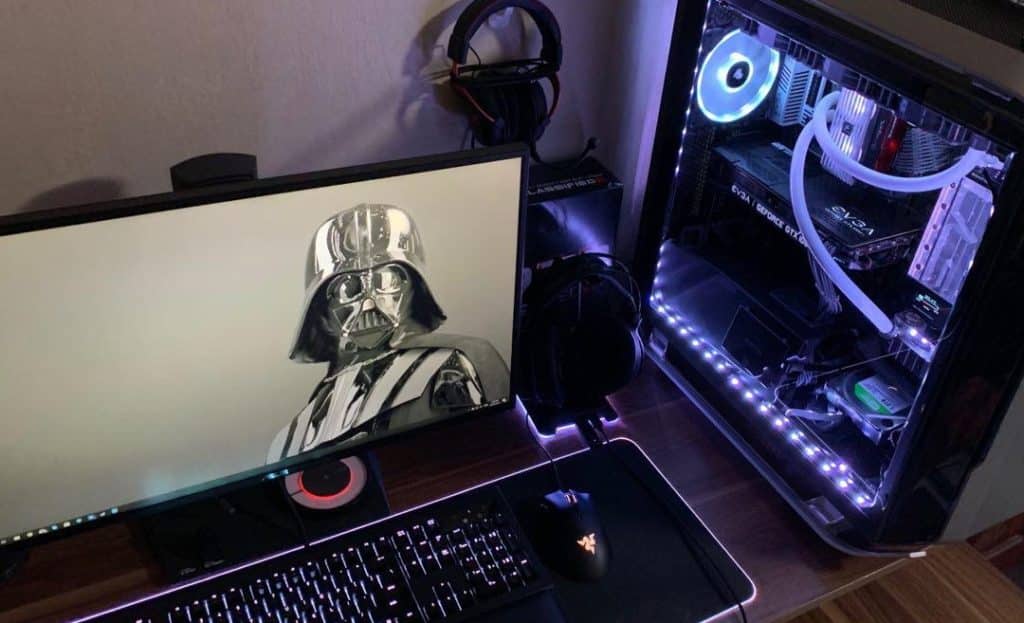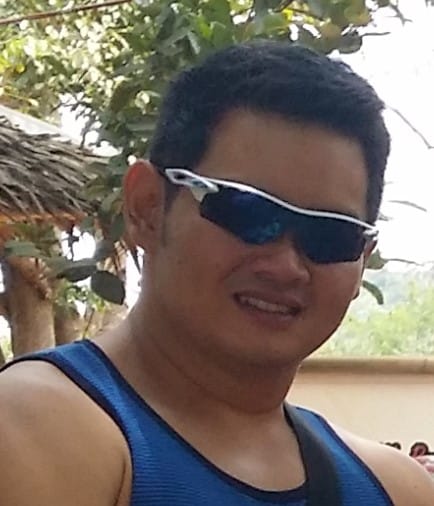 Paolo is a gaming veteran since the golden days of Doom and Warcraft and has been building gaming systems for family, friends, and colleagues since his junior high years. High-performance monitors are one of his fixations and he believes that it's every citizen's right to enjoy one. He has gone through several pieces of hardware in pursuit of every bit of performance gain, much to the dismay of his wallet. He now works with Monitornerds to scrutinize the latest gear to create reviews that accentuate the seldom explained aspects of a PC monitor.