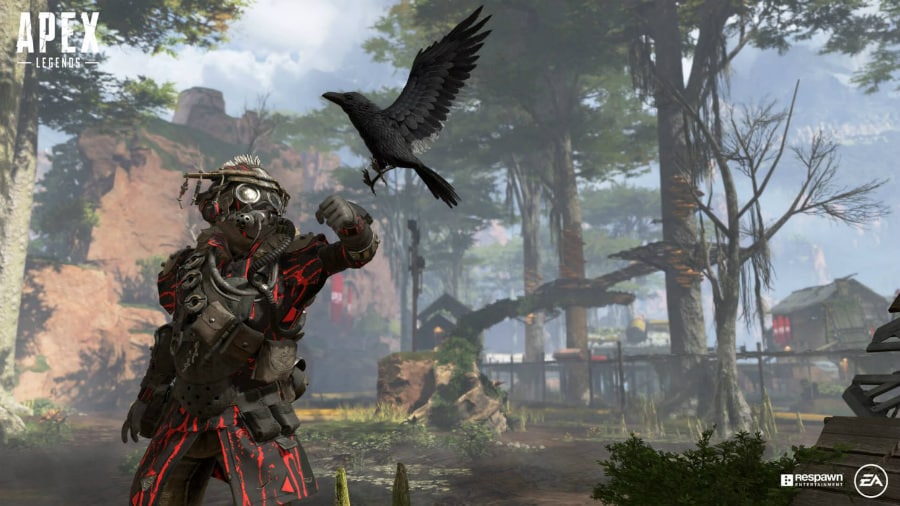 The best settings for Apex Legends to get the best performance for competitive play is relatively easy to achieve since the game doesn't ask too much to run. The overnight sensation which came out of nowhere and stunned the gaming community is surprisingly already well-optimized since day one. Respawn Entertainment and EA did an amazing job with this title, and we bet our bottom dollar that it will be the next best E-Sports battle royal title across the globe.
Apex Legends runs on a heavily modified iteration of the popular Source engine, allowing the game to run smoothly on budget to midrange builds. We still recommend tweaking the settings for Apex Legends so high and stable framerates are always guaranteed. Because with high-intensity, fast-paced games like this, high FPS is your top priority.
Apex Legends System Requirements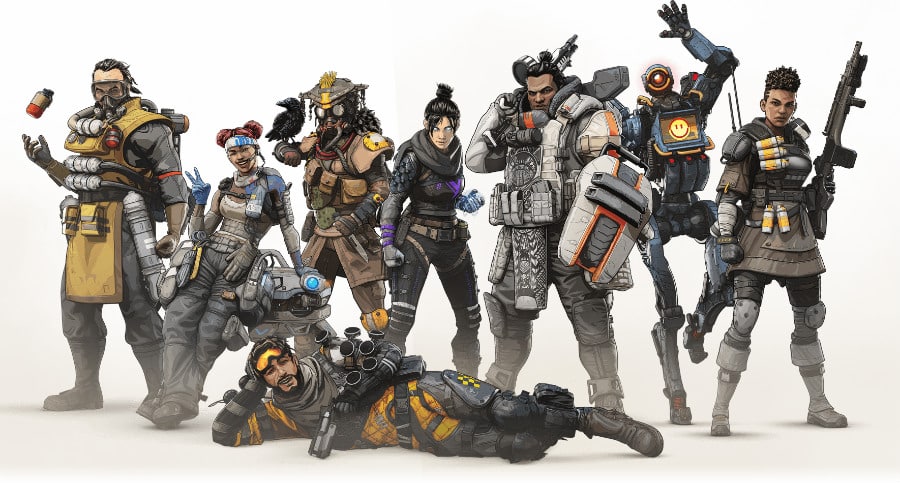 Apex Legends doesn't require much at a minimum, but the recommended settings are considerably higher than other games we've tested. 144Hz monitor owners who have at least something close to a GTX 1060 are safe and will be able to run this game smoothly, but there are a lot variables involved.
Minimum System Requirements
Intel Core i36300 3.8Ghz/ AMD FX-4350 4.2 GHz Processor
Nvidia GT 640or AMD Radeon HD 7700
6GB RAM
Windows 10 64-bit
30GB Free Space
Recommended System Requirements
Intel Core i5 3570K or Equivalent
Nvidia GTX 970or AMD Radeon R9 290
8 GB RAM
Windows 10 64-bit
30GB Free Space
Best Settings for Apex Legends – Graphics Options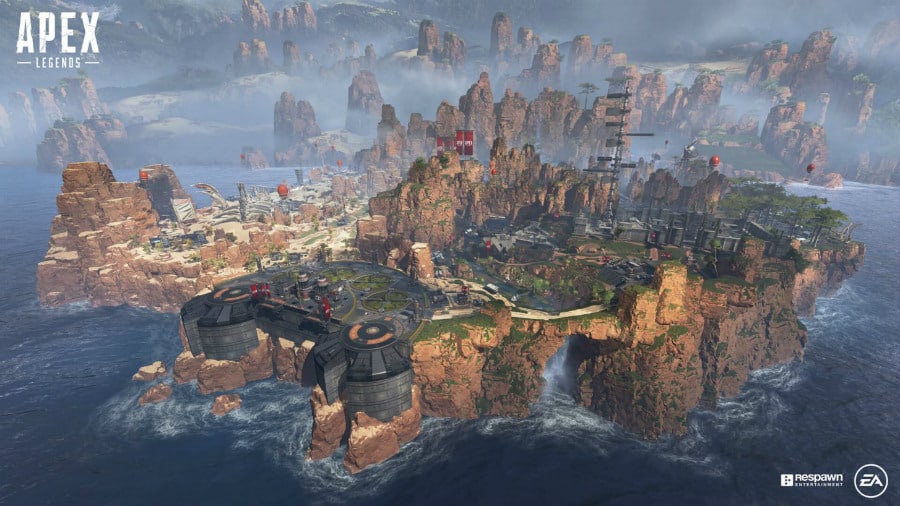 Getting the highest possible FPS in Apex Legends starts with tweaking the in-game settings according to your system specifications. Access the in-game settings by clicking the gear icon on the lower right corner of the main menu to see the following options:
1. Display Mode– Setting to the game to fullscreen is always recommended so you don't run into issues concerning adaptive sync and system resources.
2. Display Resolution – it's best to play Apex Legends at 1920 x 1080 for high frame rates. 1440p and 4K look amazing thanks to the game's very attractive in-game renders, but extra sharpness can sometimes hinder visibility.
3. Aspect Ratio – For most monitor owners, this should be set to 16:9. Ultrawide monitor owners have to set it to either 21:9 or 32:9 depending on the monitor type.
4. Field of View – We recommend leaving this at default since raising it higher will significantly lower your FPS.
5. V-Sync – Turn V-Sync off in the advanced settings for Apex Legends to reduce latency
6. Anti-Aliasing – Set AA to TSAA since disabling it doesn't induce massive FPS increase unless you have to.
7. Texture Streaming Budget – Set this option to high (4GB VRAM) for midrange cards such as the GTX 970 or something similar.
8. Texture Filtering – Select Bilinear filtering to add around 5% more FPS to your performance
9. Ambient Occlusion Quality – It's best to disable this feature since shadows aren't ideal for competitive gaming
10. Sun Shadow Coverage – Setting this to low will award a considerable amount of FPS
11. Spot Shadow Quality – Again, shadow rendering is detrimental to your framerate and unimportant for competitive play, so we recommend disabling this option
12. Volumetric Lighting – This item controls where light rays are cast, but disabling it will again boost FPS noticeably.
13. Model Detail – Set anywhere from low to medium depending on your specs to strike a balance between eye candy and extra frames.
14. Effect Detail – Has a smaller impact on performance, but we also recommend using low to medium in this aspect
15. Impact Marks – Set this option to low since it isn't crucial to the gameplay
16. Ragdolls – Set to low or medium depending again on your specs because, to be honest, no one really watches their opponent's bodies flap around
Tips and Tweaks to Achieve the Best Settings for Apex Legends
Note: Make sure you have the latest Nvidia and AMD drivers by clicking the links!
Remove the Apex Legends FPS CapOpen Origin Launcher
Select My Game Library
Find Apex Legends and Right-Click the game
Select Game Properties
Click Advanced Launch Options
Type + fps_max unlimited in Command Line Arguments
Save!
Nvidia Control Panel Guide
Right click on the desktop and open Nvidia Control Panel
Go to Manage 3D Settings
Select the Program Settings tab and find Apex Legends. If you can't find the game, click Add and find the game executable. Running Apex Legends can also fix this if the title is missing.
Set Maximum Pre-rendered Frames to 1
Set Multi-Display /Mixed GPU Acceleration to Single Display Performance Mode
Set Power Management Mode to Prefer Maximum Performance
Disable Vertical Sync
Select and Enable Threaded Optimization
Set Preferred Refresh Rate to the highest possible setting
Top Gaming Monitor Picks for Apex Legends
Apex Legends is a highly-competitive game, so we recommend using low-input lag gaming monitors which can offer advantages and improved gaming experiences.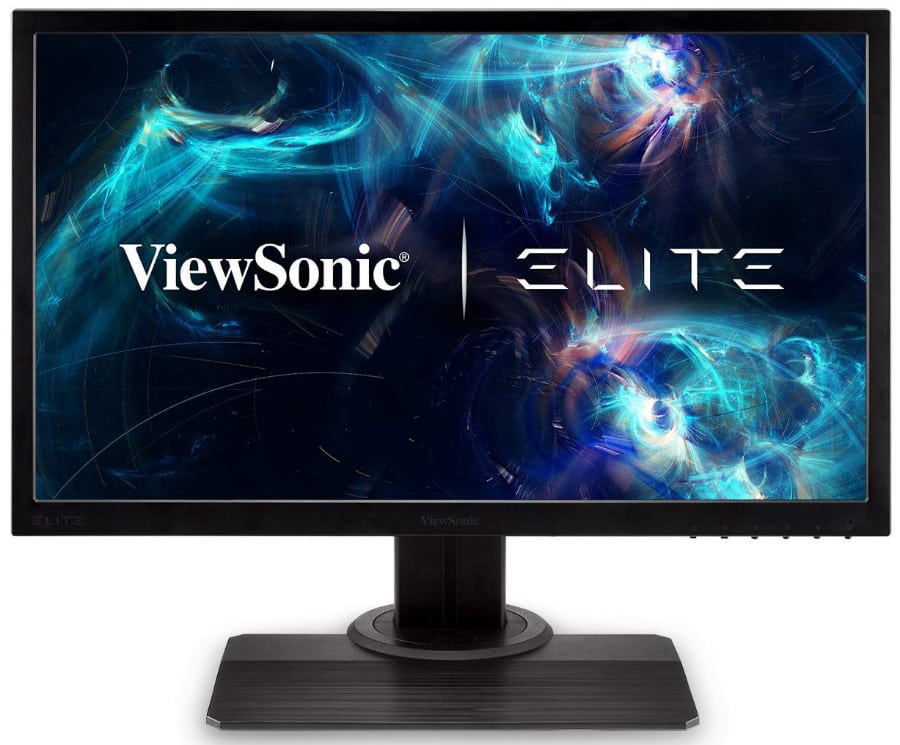 The ViewSonic XG240R is one of the fastest 144Hz gaming monitors we have tested which makes it ideal for games like Apex Legends. The monitor's fast response time and high refresh takes care of blurs and stutters, while the superb TN image quality handles the game's beautiful renders. This monitor is also equipped with RGB lighting at the rear for an intense aesthetic setup that goes with the gamer lifestyle.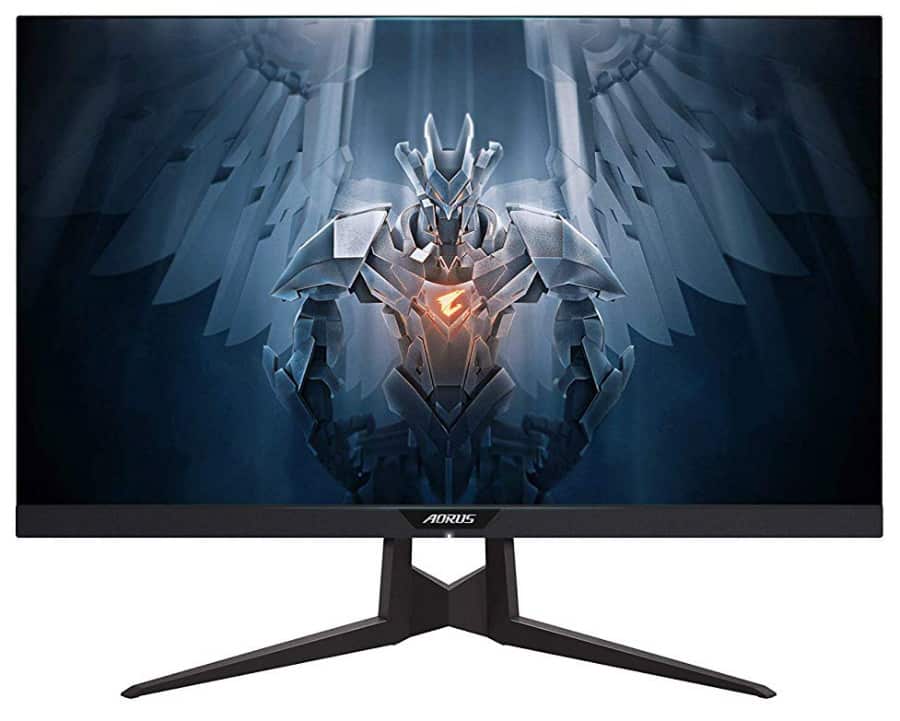 The Aorus AD27QD Tactical Display is specifically built for FPS shooters like Apex Legends due to its clear focus on speed and precision. The IPS panel's accurate color quality coupled with HDR emulation is brilliant for the game's gorgeous surroundings and effects which create a jaw-dropping experience. The AD27QD's features, low input lag, and boosted response time make it one of the best IPS choices for shooters like Apex Legends.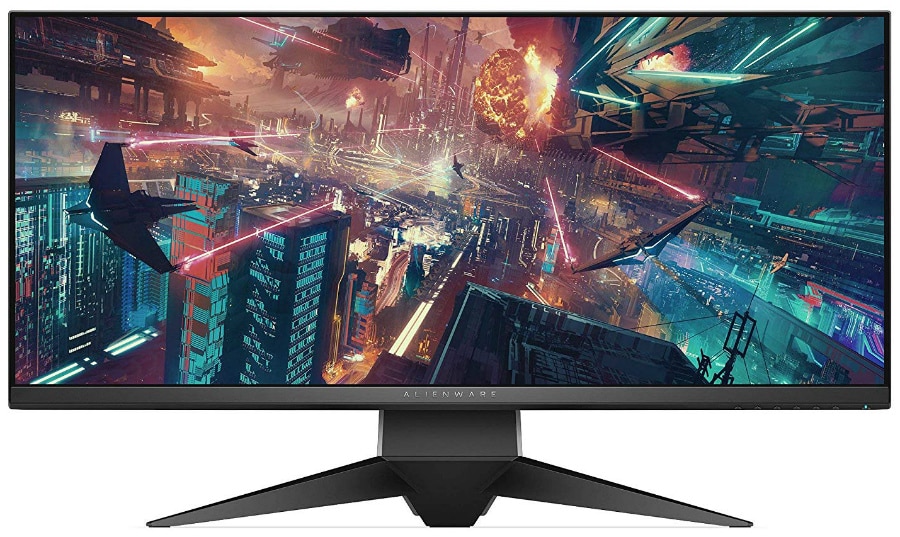 The Alienware AW3418HW isn't as sharp as its QHD counterpart, but it will be easier to run at higher frames since its still technically a 1080p display. The massive 34-inch screen with a 144Hz refresh rate and 2560 x 1080 resolution is advantageous for open environment shooters like Apex Legends due to a larger FOV. The monitor's gamer-centric design is a sight to behold, plus its G-Sync functionality makes it the ideal pair for the latest RTX cards.