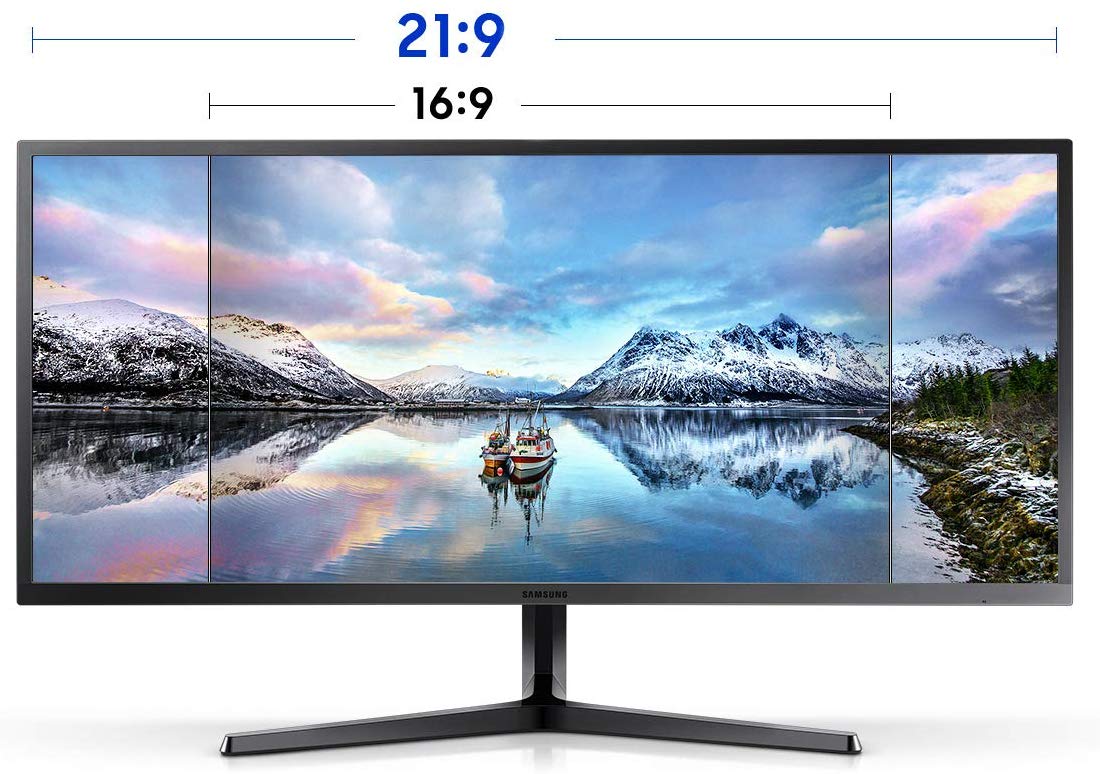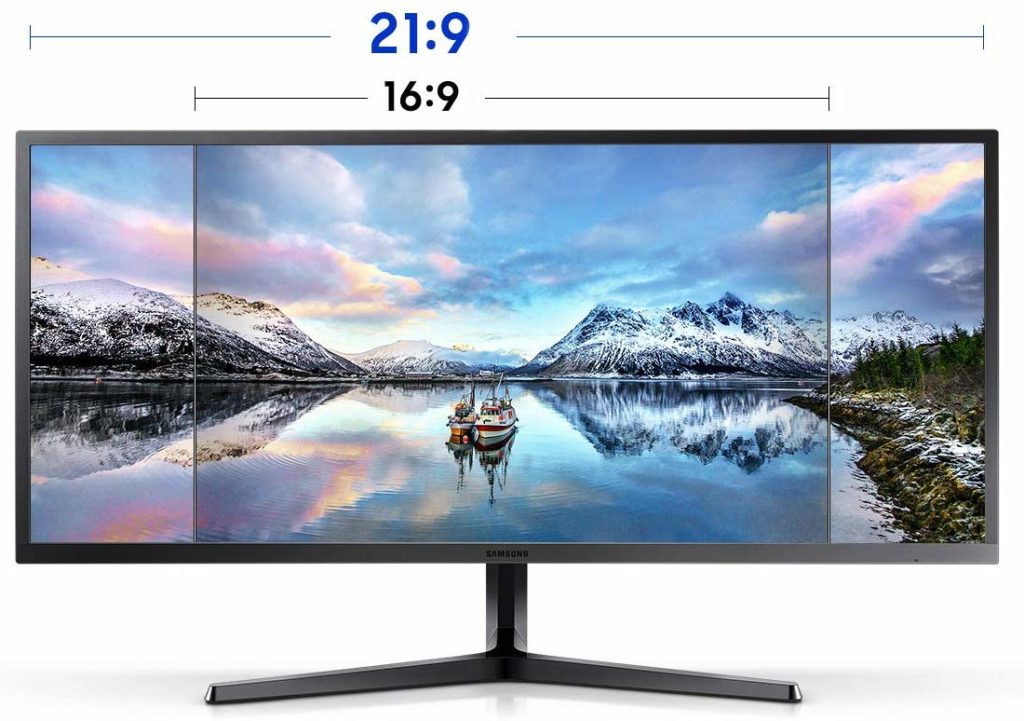 The premise of the cheapest ultrawide monitors used to be just a figment of our imagination in recent times since they were sold at more or less one grand. Thankfully, we now have more practical options that give the opportunity to own an upsized computer display to the masses. But the thing is, not all of them are worth it if you are after a specific class of performance.
Premium models like the Acer X35 have all the characteristics meticulous users want such as color accuracy, responsiveness, and physical features. Of course, the pricing will still dictate what you get in a specific package, so it's best to manage your expectations. These highly recommended products are not the absolute best your money can buy, but you can be sure as hell that they provide fantastic value.
Updated January 2022
What to Expect from the Cheapest Ultrawide Monitors
The good news is that you can now buy QHD (3440 x 1440) ultrawide monitors at the $500 mark. That's a massive deal compared to the products we recommended in late 2017 in this buying guide that covers the best affordable ultrawides at the time. You could only get a 1080p (2560 x 1080) for around the same price back then, and you'd have to climb a few steps on the pricing ladder if you wanted QHD.
But the reality is there are still limitations which many may consider as deal-breakers if they are buying ultrawide monitors for a specific use. You can't expect lightning-fast response times and prosumer-grade calibration in this category since those still belong in the premium segment. Very specific users should look elsewhere with an increased budget, especially when image fidelity is concerned.
You also miss out on creature comforts which are crucial for ultrawide monitors since they take up more space. Most of these models only offer tilt-only stands, while some do not even have a VESA mount. Connectivity options are also limited, considering we now have USB-C-equipped variants on products that are priced a few notches higher.
However, don't fret, since these products can still offer the benefits of ultrawide monitors which begin primarily with their engrossingly wider screen. You don't have to deal with bezels splitting the midsections of your view, plus, you get more virtual space for your apps or in-game field of views.
The Cheapest Ultrawide Monitors That are Worth Buying
MSI MAG341CQ – Cheapest Ultrawide Monitor with a 100Hz Refresh Rate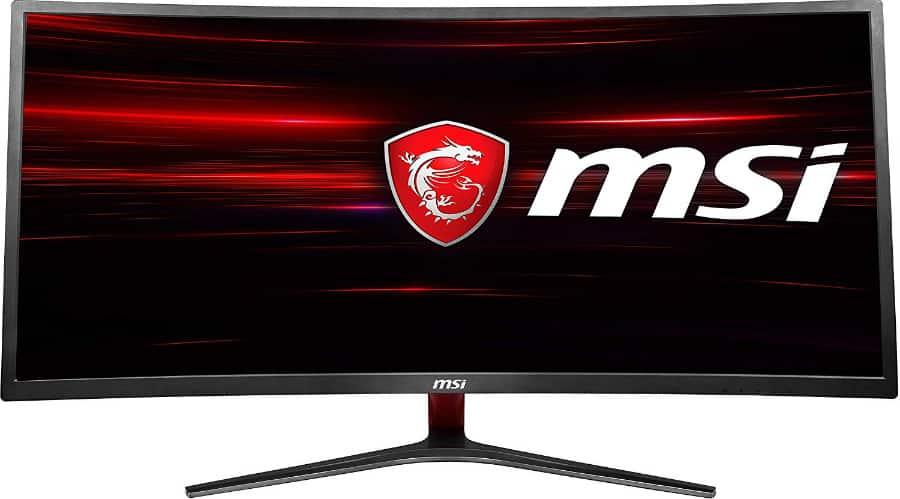 The MSI MAG341CQ opened the gates of enthusiast gaming to the masses when it first became available at less than $500. The 34-inch 3440 x 1440 ultrawide monitor offers a 100Hz VA panel which used to cost more than a grand. Its 1800r curvature makes it perfect for immersive gaming while its extra headroom in its refresh rate makes it suitable for fast-paced, competitive titles.
Good color reproduction, contrast, and responsiveness are also part of the MSI MAG341CQ's capabilities. You can't expect picture-perfect accuracy, but its characteristics are comparable to some variants which are twice the price. You can also rely on FreeSync and G-Sync compatibility for this monitor, so your butter smooth and stable frames are always guarded against tearing and stuttering.
The biggest limitation of the MSI MAG341CQ is its physical design, starting with its tilt-only stand which you can't replace with VESA mounts. The monitor also looks dull compared to its more premium siblings, plus, you have to deal with thicker than the usual bezels which lessen the impact of the screen.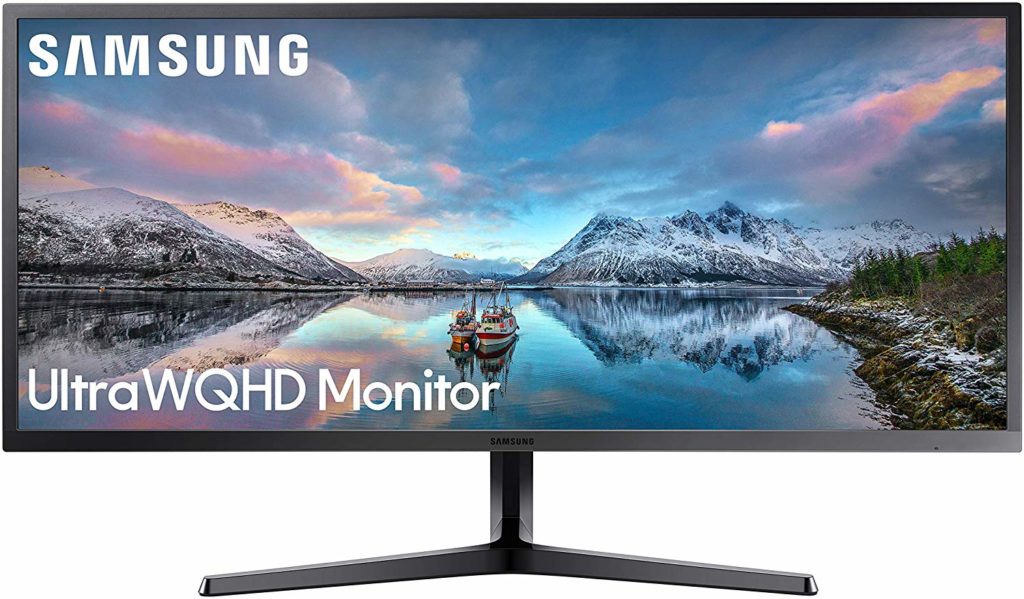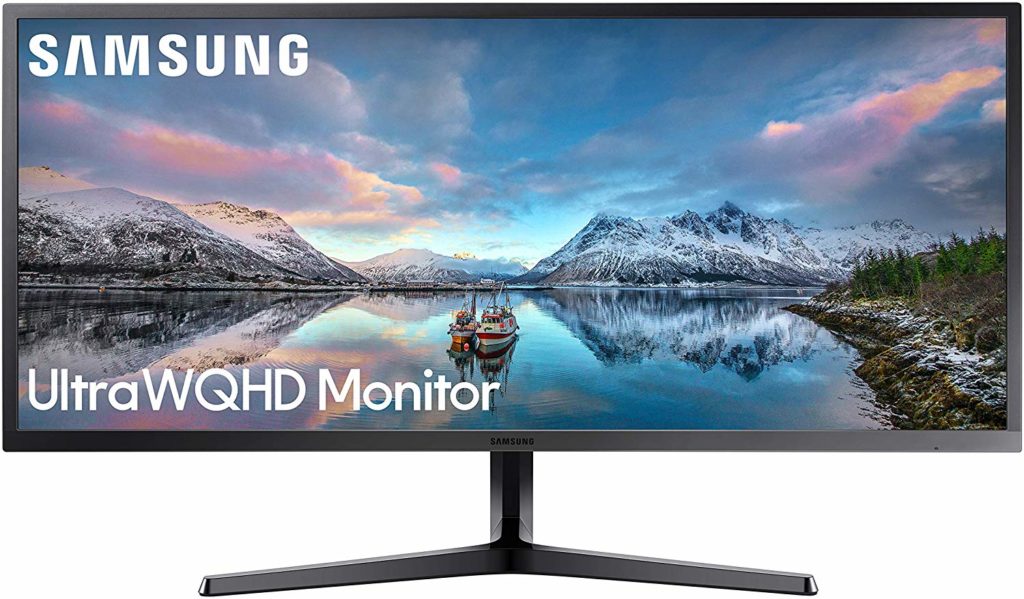 The Samsung S34J550 is one of the cheapest ultrawide monitors we could recommend with decent performance and excellent build quality. This 75Hz model only sells for around $400, making it one of the most affordable QHD ultrawides out there. One distinct feature of the product is its flat screen which can be considered unusual if you follow the market's trend.
The Samsung S34J550 isn't as vibrant or color-accurate as the other models in this lineup, making it less ideal for photo editing. However, the product focuses on entertainment value and precious workspace which allows you to enjoy movies, casual gaming, and multitasking in a wallet-friendly package. The device could benefit from a bit of OSD tweaking, but its contrast ratio is tough to beat since it exceeds 4000:1 at typical brightness settings.
Again, the disadvantage you will face with the Samsung S34J550 is its limited design and features such as its stand which has a low center of gravity and is limited to tilt. Build quality is slightly better, but there the placement of the limited stand induces a bit of wobble which can be annoying at times. Thankfully, the monitor is VESA compatible, so solutions are readily available for a bit more cash.
HP 34f – Cheapest Ultrawide Monitor for Professional Use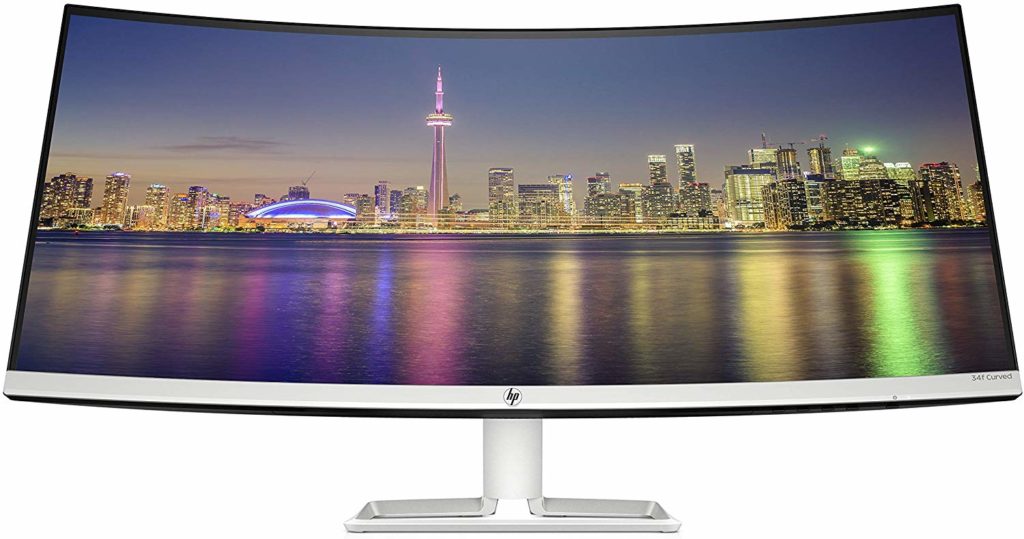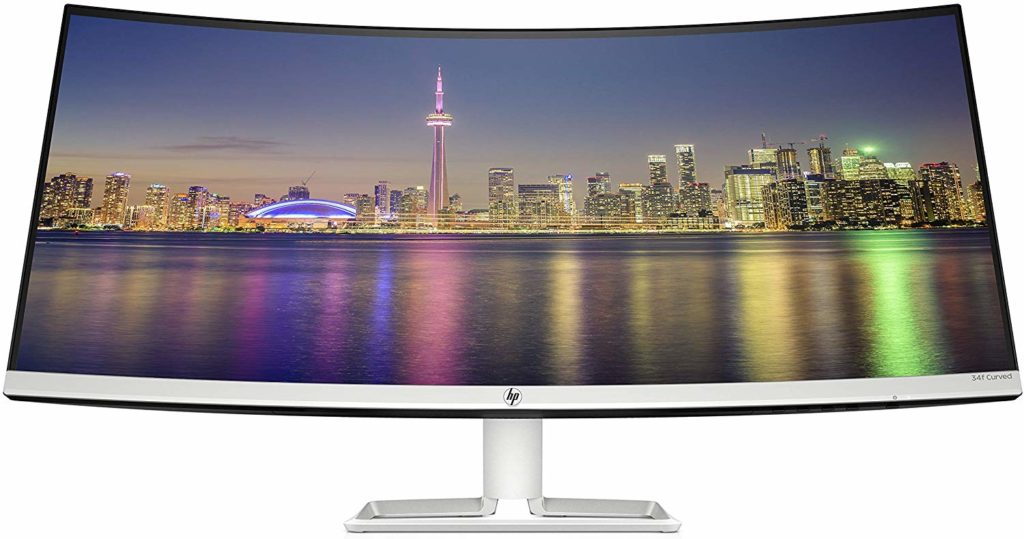 The HP 34f is an attractive entry-level ultrawide monitor for professionals who want a clear and precise QHD IPS panel. This option is one of the better-looking models in the lineup thanks to its matte silver color scheme. The monitor looks like it will fit in creative spaces such as design studios, but it's also a viable choice if you want a neat and clean build at home.
One of the most attractive aspects of the HP 34f is it offers one of the best image quality scores in the half-a-grand segment. Its color accuracy doesn't need immediate attention, while its contrast rivals some of the results we've published for premium models such as LG's Nano IPS ultrawides. The device isn't fast enough for enthusiast-level gaming, but its gorgeous screen and FreeSync compatibility can satisfy your cravings for an eye-popping visual experience.
The HP 34f also comes with a tilt-only stand, but we think that its OSD button layout will irk users the most. You have to do a ton of presses to get to a specific setting, so night owls will have a hell of a time trying to adjust the screen. The good news is the monitor is well-equipped with connectivity features that extend the value of every dollar you spend.
Gigabyte G34WQC – Affordable 144Hz Ultrawide Gaming Monitor with HDR 400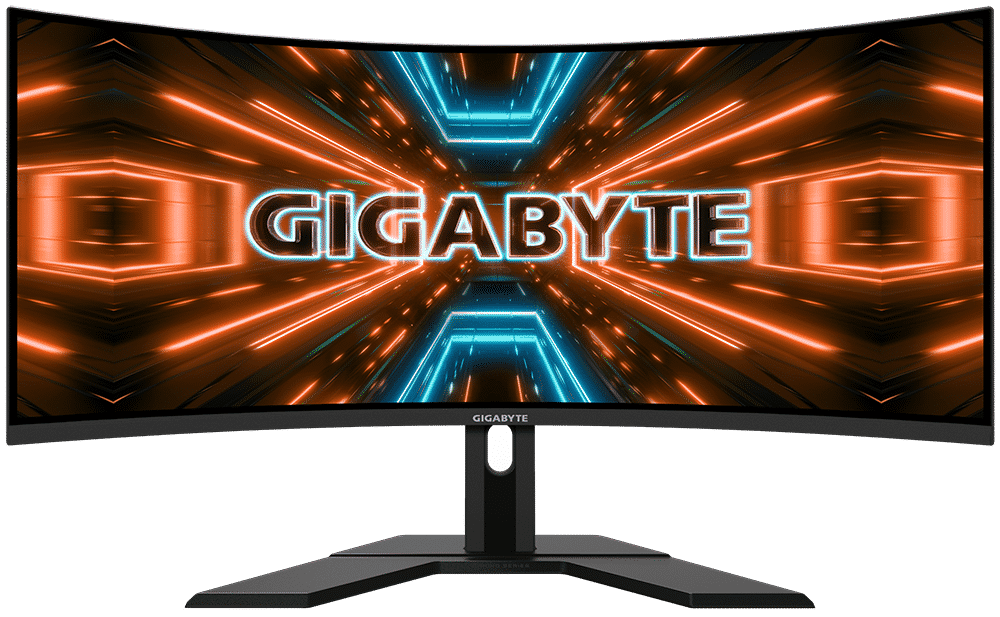 The Gigabyte G34WQC is a very popular ultrawide since it's one of the first few to offer a curved VA 144Hz ultrawide below $500. It works great for immersive gaming thanks to its deep contrast and gamut coverage. It is not the fastest in pixel response times, but it is input-lag free so it's still ideal for fast-paced games.
It is not picture-perfect right off the bat, but it can get by for basic editing work and content creation. Movies look great as well since the aspect ratio almost exactly fits high-resolution videos and media. The large virtual space allows you to maneuver your apps in multitasking, so it's a natural choice for all-around use.
It's also one of the few monitors out there that offer two DisplayPort 1.4 and HDMI 2.0 slots for your convenience. The stand offers tilt, height adjustments, and great stability so you don't need to spend more on a VESA mount. This model is one of the best upgrades you can buy if you want to join the "ultrawide master race" without spending a fortune.
Lenovo G34W-10 – Cheapest 144Hz Ultrawide Monitor
The Lenovo G34W-10 is the most affordable gaming ultrawide that showed fantastic results during testing. Its 144Hz VA panel offers great contrast and decent color accuracy so it can instantly be used once it's out of the box. its compatible with both FreeSync and G-Sync compatible as well, so you don't have to spend on a new display in case you change your GPU to the other brand.
Of course, it is not limited to gaming since the screen is large and clear for multitasking with multiple apps. It needs a bit of adjustment for editing work, but it should be okay with content creation for web use. Ultrawides are also great for watching high-resolution movies since the video aspect ratio fits almost perfectly.
The G34W-10's feature set is slim, but it includes a height-adjustable stand, unlike the other budget models which are limited to tilt. It is also stable and firm, so you won't get wobbling or sag while using it. Build quality is equally impressive if you consider its sub-$500 price point.
Thoughts on Buying The Cheapest Ultrawide Monitors
It's surprising how far the market for ultrawide monitors has come when you see the specifications and test results from these products. These massive displays used to cost more than a grand, but we're extra happy that we can now recommend 34-inch QHD screens for the budget-conscious. We now have 200Hz and true-color-certified premium models at the top of the chain, so we can expect more upmarket models to become more affordable in the following months.
These three models are what we consider the most notable in this year's round of reviews for the ultrawide segment. There are some limitations you have to live with, but the cost per diagonal inch is too enticing to ignore. Look no further if you are on the hunt for the cheapest ultrawide monitors for gaming, mixed-use, and editing at the $500 price point.
About the Author: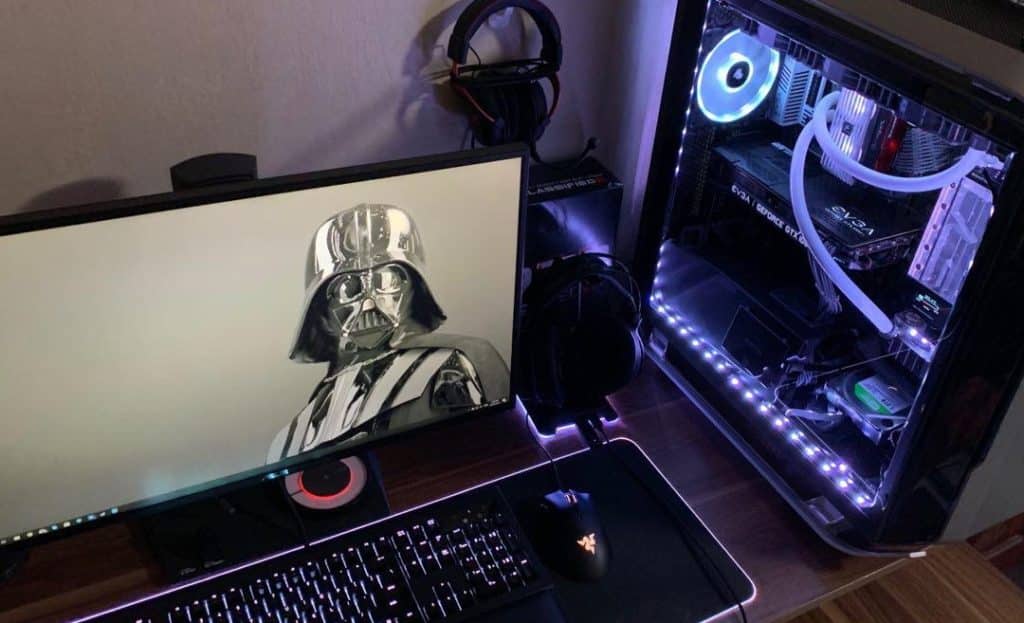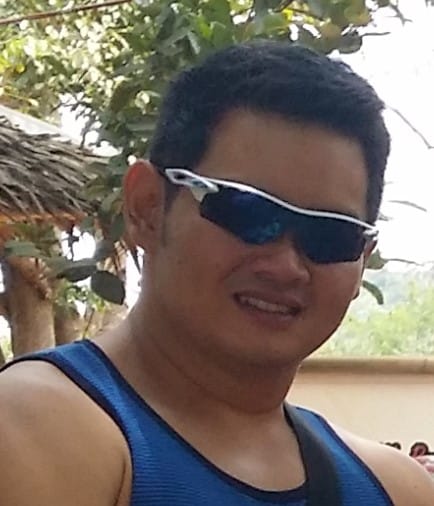 Paolo is a gaming veteran since the golden days of Doom and Warcraft and has been building gaming systems for family, friends, and colleagues since his junior high years. High-performance monitors are one of his fixations and he believes that it's every citizen's right to enjoy one. He has gone through several pieces of hardware in pursuit of every bit of performance gain, much to the dismay of his wallet. He now works with Monitornerds to scrutinize the latest gear to create reviews that accentuate the seldom explained aspects of a PC monitor.