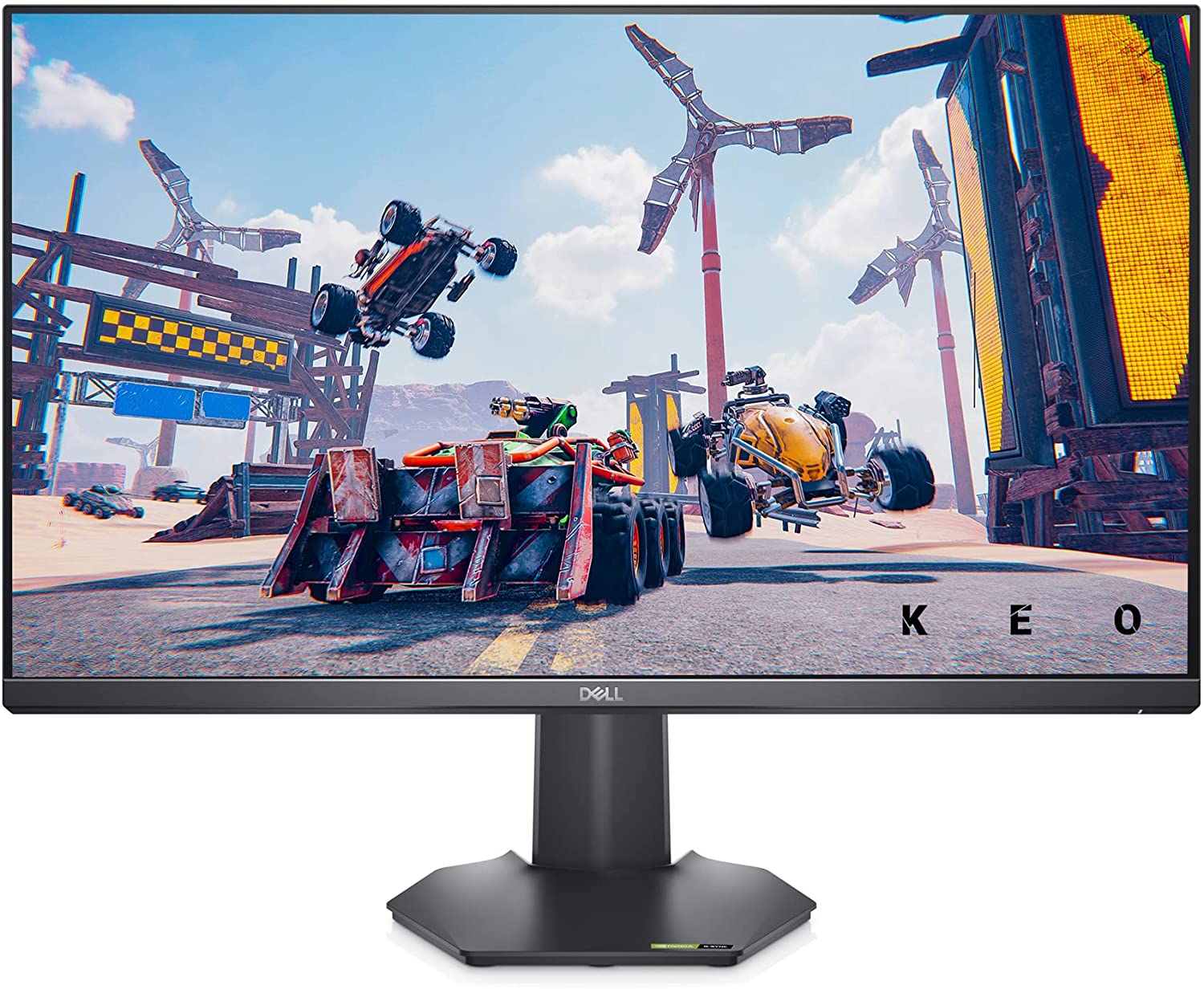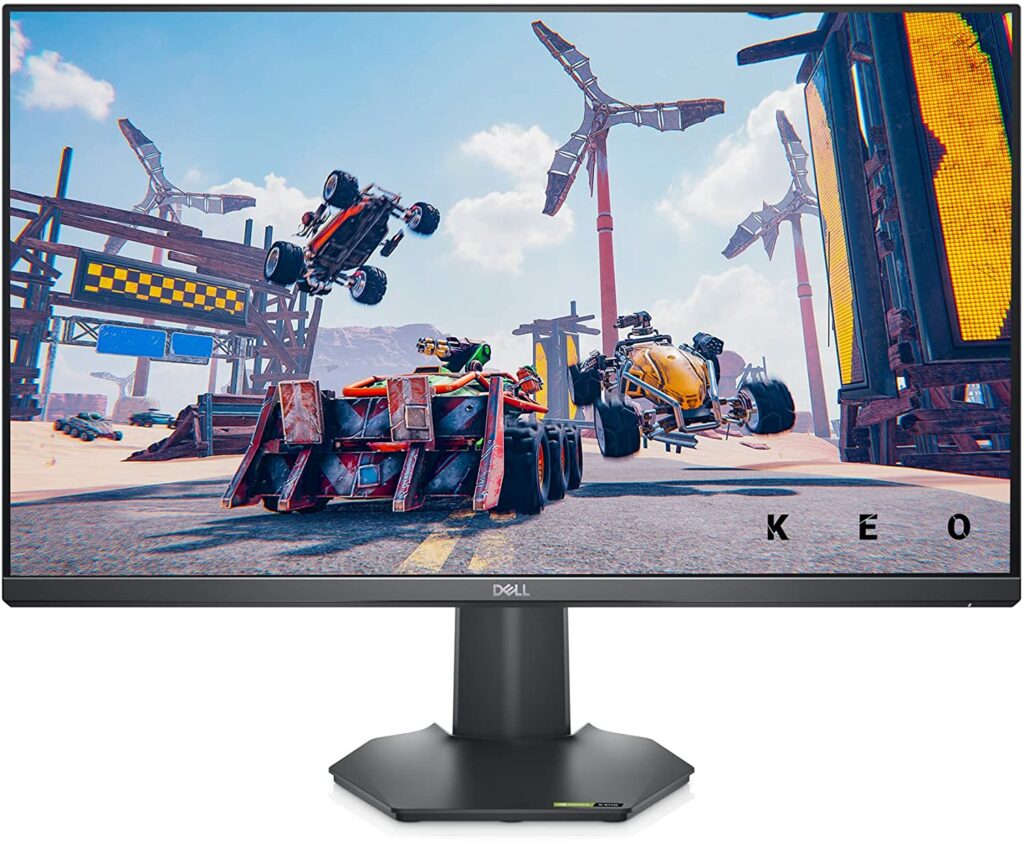 The Dell G2722HS is an inexpensive gaming monitor that focuses on essential performance versus extra features that add to the final price. This model has a 165Hz 1080p IPS panel just like the premium offerings out there, so you can expect good image quality at the expense of contrast. Let's see if the G2722HS can outpace value kings like the AOC 27G2 in aspects that matter the most.

G2722HS Specifications
Screen Size: 27 Inches
Resolution:1920 x 1080 FHD
Aspect Ratio: 16:9
Panel Technology: In-Plane Switching (IPS)
Refresh Rate: 165Hz
Response Time: 1ms MPRT
Contrast Ratio: 1000:1 (Static)
Brightness: 350 cd/m²
Speakers: No
Stand: Height -Yes
Stand: Tilt – Yes
Stand: Swivel – No
Stand: Pivot – No
VESA Compatibility: Yes (100 x 100)
Connectivity: HDMI 2.0 x 2, DisplayPort 1.2 x 1, 5mm Jack x 1
Dimensions (W x H x D): 24.08" x 15.47" x 9.65"
Weight: 14.29 lbs

Design and Features
The Dell G2722HS has a different aesthetic that's separated from the business models and unique to its siblings in the gaming lineup. The chassis has a matte black finish just like most monitors, but you'll know that it is from Dell's gaming series by looking at the hexagon base and the vents at the back. The display has thinner bezels on three sides to make the screen look bigger with fewer distractions.
27-inch monitors like this one aren't gigantic by today's standards, but those with small desks in apartments or dorms might disagree. The display is two feet wide so it can still cover speakers on a narrow desk. The hexagon-shaped base eats up almost ten inches of depth, but at least the monitor is light enough to be carried around easily.
Its build quality is great even if the device is mostly made out of plastic that had a bit of flex on the larger parts. We didn't see any cosmetic defects on any of its parts such as uneven seams or gaps between the pieces. The included stand feels a bit rough when you try to adjust it, but it is stable and firm so the screen won't wobble or sag while you are gaming.
The Dell G2722HS has four buttons and an OSD joystick at the back near the right-hand edge of the display. It is easy to navigate and manipulate the OSD so you can spend less time tinkering with it and focus more on gaming. Its business-oriented counterparts have DisplayManager app compatibility, but it's not as necessary for this model's intended applications.
The stand included with the package isn't the most flexible, but you can adjust its height and tilt the display. That's all you will need for regular use, so swivel and pivoting will only become necessary if you plan on using this as a secondary or building a multi-monitor setup. The monitor is VESA-compatible if you want the full range, but it's unnecessary for most users.


The Dell G2722HS's connectivity includes DisplayPort 1.2 and two HDMI 2.0 ports, plus a 3.5mm jack for headphones. It doesn't have extras, but what it has can accommodate your PC plus two other devices like a disc player or even gaming consoles. USBs are always handy, but it is acceptable not to have them if the price is right.
Another item missing from the Dell G2722HS is a pair of built-in speakers which most competitors have. However, the usual set these companies use is too weak for gaming, so it's okay not to have them for models like this. Headsets or gaming speakers will be better for that purpose anyway since they are tuned for the monitor's primary purpose.
Display and Performance
The Dell G2722HS sports a 27-inch IPS panel with a 1920 x 1080 resolution, a 165Hz refresh rate, and a 1ms boosted response time. the backlight has a 350 cd/m2 rating while the contrast ratio is listed at 1000:1 like most IPS panels. This model isn't equipped with HDR features since it's the most basic gaming model in the brand's lineup.
27-inch 1080p monitors aren't popular for sharpness, but rather, they are bought by gamers who want expanded visibility. It's easier to see small objects like peeking heads or limbs on this monitor even if it is not the sharpest or prettiest out there. Legibility will be easy on your eyes due to the looser pixel density, but the screen space doesn't change with the size of the panel.
The Dell G2722HS renders 100% of the sRGB so it's vibrant enough for games that focus on gorgeous graphics. It is default accuracy isn't the best with a deltaE average of 3.11, but that's still usable for playing and media consumption. Some colors look over or undersaturated, but that won't be an issue unless you use the monitor for editing and content creation.
Calibrating the monitor reduced its dE average to a fantastic 0.44 which makes it suitable for professional purposes. However, colorimeters aren't cheap and some of them are even more expensive than the G2722HS. It is worth it if you will earn money with this monitor, but we recommend saving the money for the colorimeter and putting it towards a prosumer monitor with a higher resolution.
The Dell G2722HS's backlight reached a healthy 337 cd/m2 which missed the specification but is enough to fight off glare in well-lit rooms. its contrast ratio reached 1121:1 at 60% brightness, but it's not enough to improve the monitor's black luminance performance. Dark scenes and black backgrounds will look grayish or washed out, especially if you use the monitor with the lights out.
Panel uniformity for the sample had some issues on the top and bottom edges of the screen. The backlight bleeding showed up as clouding which becomes annoyingly visible in dark scenes. Thankfully, this can change with every unit since there are variables and manufacturing tolerances so it's entirely possible to get a better panel.
The Dell G2722HS's pixel response time is fantastic if your framerate is high enough. The Fast setting from the overdrive is the best option since it doesn't add overshoot while cleaning up the already very minor persistence. Setting it higher will introduce overshoot, so we highly advise against using the Super Fast and Extreme levels.
The Dell G2722HS is compatible with both FreeSync and G-Sync so you won't be left without Adaptive Sync's protection from tearing and stuttering. Being compatible with both is a must-have since there is no guarantee which GPU you will upgrade to from time to time. Input lag sits at 4ms at 165Hz, indicating that the monitor is good for E-Sports or competitive-level gaming.
Thoughts on the Dell G2722HS
The Dell G2722HS is a great choice if you want an inexpensive performer for fast-paced games or competitive applications. Its IPS panel offers stunning responsiveness for a budget model so it's suitable for quick-reaction games like CSGO. It is not accurate out of the box, but graphics will look rich and vibrant due to the 100% sRGB coverage.
However, it is not a perfect gaming monitor since it has limitations due to price cuts and omissions. Its contrast leaves something to be desired, and the lack of some creature comforts can be treated as a deal-breaker by some. Overall, it's an excellent buy if you want a high-performance gaming display without overspending.
Pros:
Vibrant Colors
Very Affordable Price
Fast and Responsive
FreeSync and G-Sync Compatible
Cons:
Limited Stand
No USB
Poor Accuracy Out of the Box
About the Author: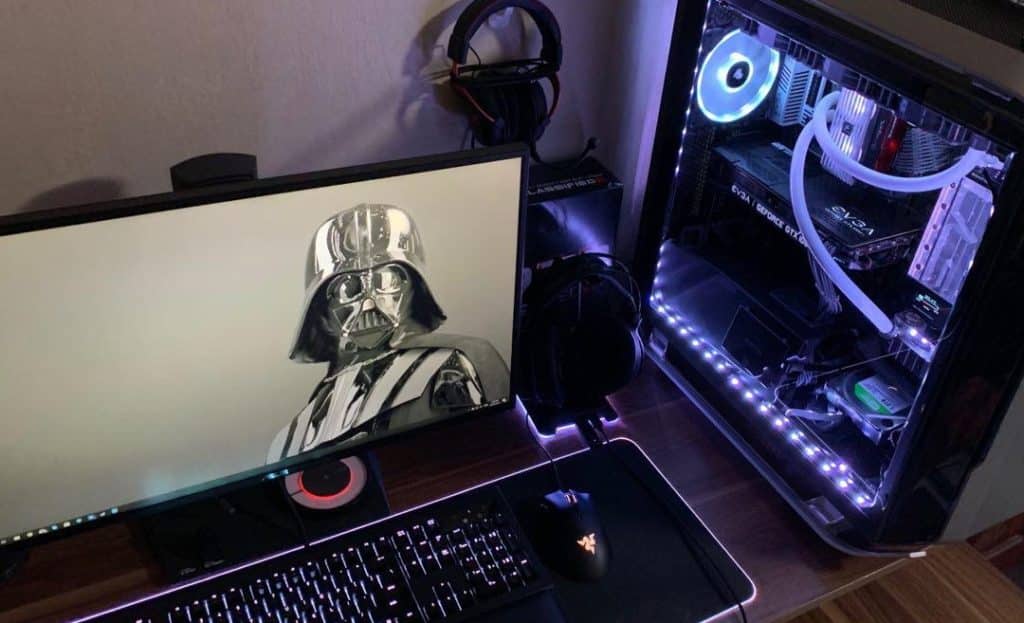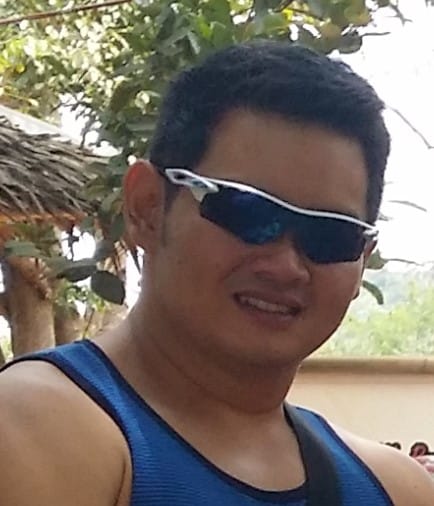 Paolo is a gaming veteran since the golden days of Doom and Warcraft and has been building gaming systems for family, friends, and colleagues since junior high. High-performance monitors are one of his fixations and he believes that it's every citizen's right to enjoy one. He has gone through several pieces of hardware in pursuit of every bit of performance gain, much to the dismay of his wallet. He now works with Monitornerds to scrutinize the latest gear to create reviews that accentuate the seldom explained aspects of a PC monitor.</span