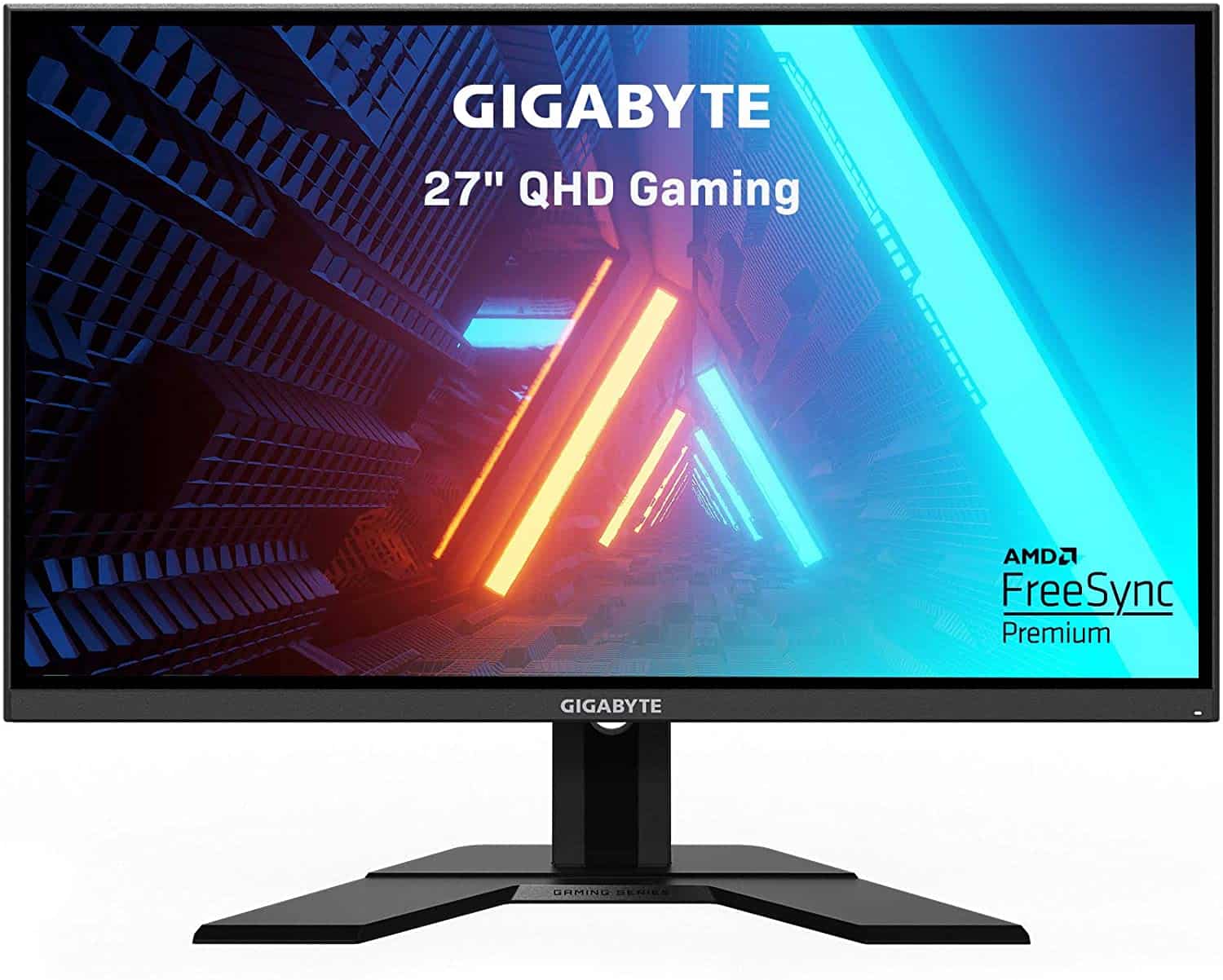 The Gigabyte G27Q is an excellent value monitor that offers high-end specs at a more affordable price point compared to top picks like the Asus VG27AQL1A. It's almost identical to the Gigabyte G27QC which we loved, but this model uses a different IPS panel. Let's check out if the Gigabyte G27Q is worthy of consideration over its established competition and its VA-based sibling.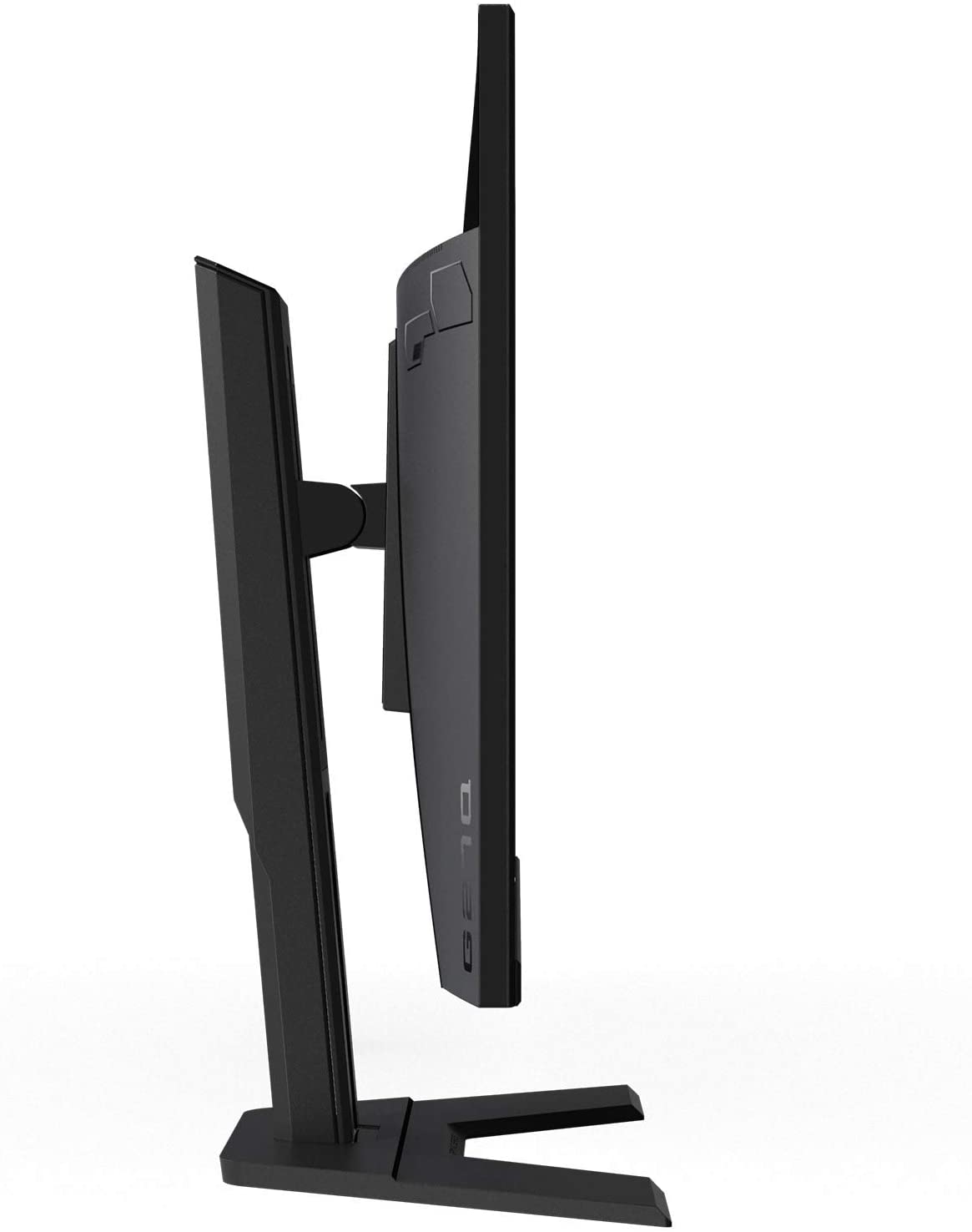 Gigabyte G27Q Specifications
Screen Size: 27 Inches
Resolution: 2560 x 1440 QHD
Aspect Ratio: 16:9
Panel Technology: Vertical Alignment (VA)
Refresh Rate: 165 Hz
Response Time: 1ms MPRT
Contrast Ratio: 3000:1
Brightness: 350 cd/m²
Built-in Speakers: Yes (2 x 2 Watts)
Stand: Height – Yes
Stand: Tilt – Yes
Stand: Swivel – No
Stand: Pivot– No
VESA Compatibility: Yes 100 x 100
Connectivity: DisplayPort 1.2 x 1, HDMI 2.0 x 2, USB 3.0 x 3, 3.5mm Jack x 1
Dimensions With Stand(WxHxD): 24.37″ x 20.42″ x 7.99″
Weight: 14.8 lbs

Design and Features
The Gigabyte G27Q doesn't look too different from the G27QC, but this model has a flat screen instead of the latter's curved panel. The simple matte black aesthetic is maintained, so the monitor looks just like any other model at a glance except for those who know what Gigabyte stands for.  The display is bezel-free on three sides, but you will still see panel borders when it's in use.
We like that the Gigabyte G27Q is sleeker and slim compared to the curved variant so it doesn't intrude too much in your space. However, it still uses the same design for the stand and base which has wide feet. You can place small peripherals in between, but it's still not the most space-saving solution we've seen from recent releases.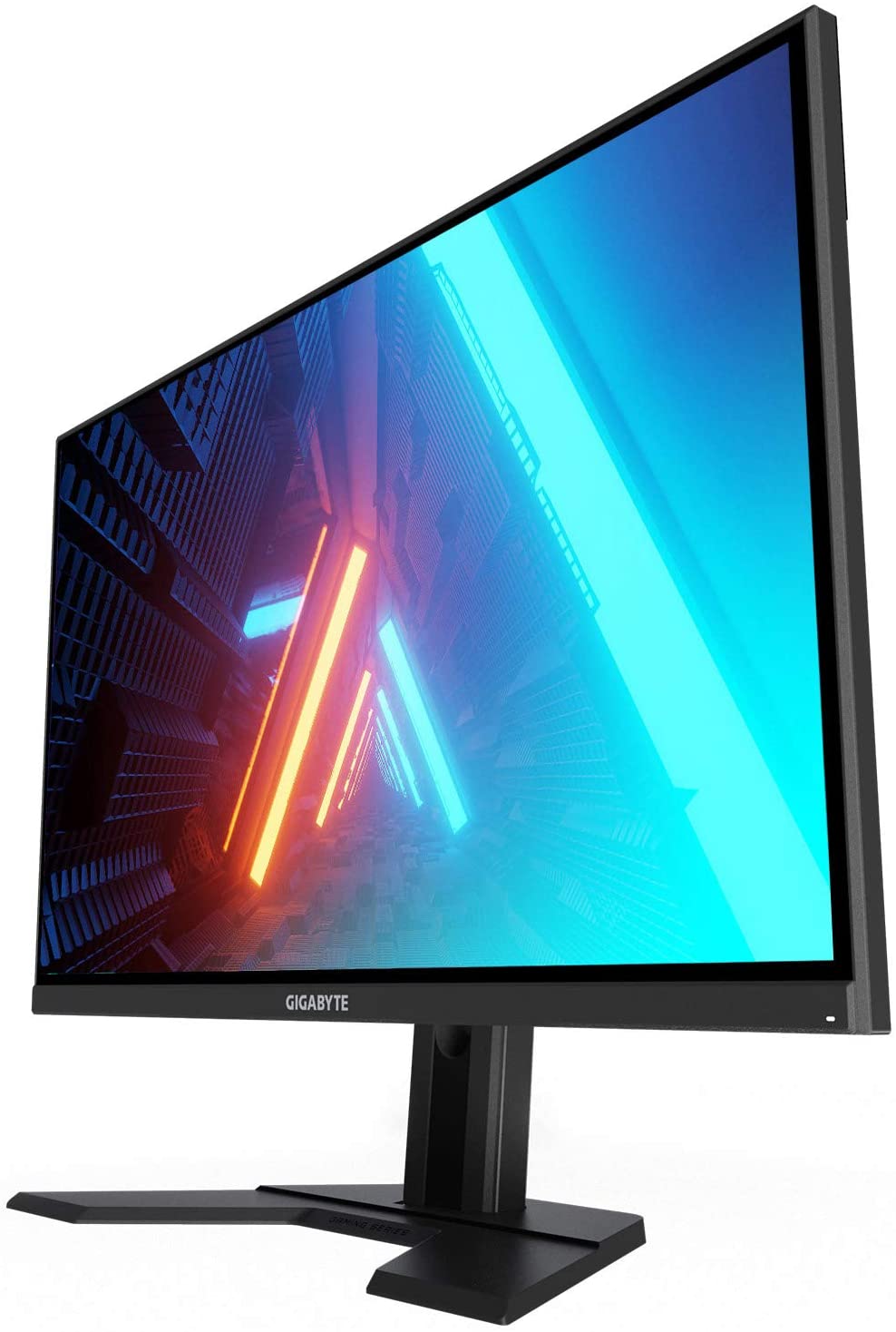 The Gigabyte G27Q has great build quality for a budget monitor since the chassis is quite solid and sturdy. The monitor is encased mostly in plastic, but you don't get the feeling that its brittle or fragile. The stand has a slight wobble, but it only becomes noticeable if you accidentally nudge it or if you are using its controls at the back.
We like that the Gigabyte G27Q included a joystick to help make manipulating it is easier and quicker for the users. It is easy to reach and it doubles as the power button, but it's not easy to mistakenly turn off the screen since it is laid out nicely. You can also use Gigabyte's OSD Sidekick feature which lets you control the monitor's features directly on your desktop while using a mouse and keyboard.
The stand included with the Gigabyte G27Q does a good job at keeping it upright, but it only offers tilt and height adjustments, unlike its competitors. That's enough for most users usually, but we know the market right now is asking for the most value out of a gaming product. You can swap it out and use a VESA mount, but it's unnecessary unless you are building a multi-monitor setup or if space is scarce.
The brand didn't skimp out on the Gigabyte G27Q's I/O layout since it includes pretty much everything you will ever need. The video inputs include DisplayPort 1.2 and two HDMI 2.0 slots which are enough to handle your gaming PC plus two consoles on the side. You also get two usable USB ports and a 3.5mm jack with the monitor which will come in handy for cable management purposes.
The Gigabyte G27Q even includes speakers in the chassis to push its value per dollar further than most budget offerings. The downside is the pair only has 2 watts of power, so they aren't ideal or powerful enough for the product's intended use. However, it's always nice to have extras or secondaries which can be used for minor tasks such as conference calls or even background music.
Display and Performance
The Gigabyte G27Q sports a 27-inch IPS panel with a 2560 x 1440 resolution, a 144Hz refresh rate, and a 1ms MPRT response time. The backlight sits at 350 cd/m2, while the contrast ratio is at 1000:1 like most IPS panels. This model comes certified with HDR 400 performance, but we all know that it's a hit or miss depending on the title, and most of the HDR mode's benefits are limited at best.
27-inch 1440p screens offer the best sweet spot when it comes to clarity and visibility and it is steadily rising as the preferred computer resolution by many users. You get a noticeable increase in sharpness and desktop space, but text and other small objects are still easy to see or read. You won't need scaling, but you might have to upgrade your GPU to get high frames in AAA titles.
The Gigabyte G27Q covers 120% sRGB and around 89% DCI-P3 for excellent vibrancy from a budget gaming monitor. Default accuracy could be better since the deltaE average was at 2.91, but that's already great for a gaming monitor. It is slightly better compared to the VA-based variant, but it does have the advantage in color accuracy.
Calibrating the Gigabyte G27Q can lower the deltaE average to 0.51 which is excellent and already suitable for color-critical work. Most gamers won't mind the already decent default profile, but those who also dabble in photography, editing, and content creation might want a tweaked display for their artwork. However, we don't think it's necessary to spend more money on a colorimeter for gaming purposes unless the user already owns one before buying this monitor.
The Gigabyte G27Q's backlight reached as much as 420 cd/m2 at 100% brightness with HDR enabled. It's not enough to extend the dynamic range of the display, but you get a lot of room for adjustment. Its contrast ratio isn't as impressive at 1040:1 at 50% backlight, but that's a characteristic you have to live with when choosing IPS panels.
Panel uniformity for the Gigabyte G27Q doesn't have any issues, but there is some slight clouding when viewing an all-black image. It is not noticeable in colored scenes, but some darker instances in games like Cyberpunk 2077 revealed a bit of clouding coming from the top edge. However, take note that this varies between every IPS panel made.
Pixel response time on the Gigabyte G27Q is impressive as well since it doesn't show noticeably blurring and ghosting. Setting its overdrive feature to its Speed level helps in reducing the already minimal persistence at the expense of some overshoot that you most probably will not see. Dropping the overdrive a level will eliminate the latter, so we'll leave it to you which works best for your visuals.
The Gigabyte G27Q is a FreeSync gaming monitor but it also works flawlessly with Nvidia's G-Sync compatible mode. It's great to have freedom in choosing a VRR solution since both GPU brands are now producing very competitive cards that are suitable for 1440p gaming. Input lag sits at 4ms at 144Hz, so delays or de-synced instances won't be an issue.
Thoughts on the Gigabyte G27Q
The Gigabyte G27Q is an excellent pick if you want a fast gaming monitor with great colors and speed while saving some cash. The inexpensive model offers great color quality and responsiveness, although there are some limitations that could be an issue for the meticulous gamers out there. We also like that Gigabyte did not skimp on the essential features of this variant so we know many will love it.
However, the Gigabyte G27Q is far from perfect, especially when compared to monitors like the Asus VG27AQL1A. it needs some tweaking to get the most out of the screen, and you have to live with the limitations of its stand at the same time. But it's a great buy overall considering it's $100 cheaper than some models we've tested.
Pros:
Affordable
G-Sync/FreeSync Compatible
Minimalist Design
Low Input Lag
Great Color Quality
Cons:
Limited Ergonomics
HDR Performance is Non-Existent
Prone to Backlight Bleeding
-About the Author: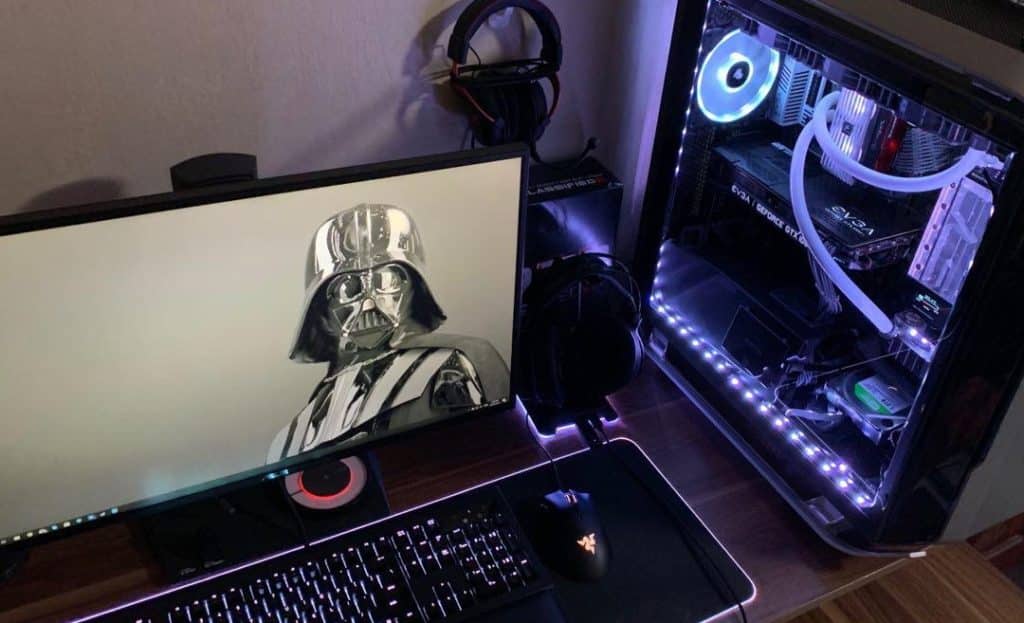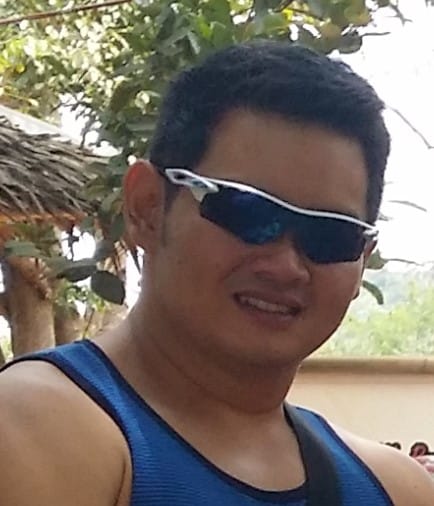 Paolo is a gaming veteran since the golden days of Doom and Warcraft and has been building gaming systems for family, friends, and colleagues since his junior high years. High-performance monitors are one of his fixations and he believes that it's every citizen's right to enjoy one. He has gone through several pieces of hardware in pursuit of every bit of performance gain, much to the dismay of his wallet. He now works with Monitornerds to scrutinize the latest gear to create reviews that accentuate the seldom explained aspects of a PC monitor.