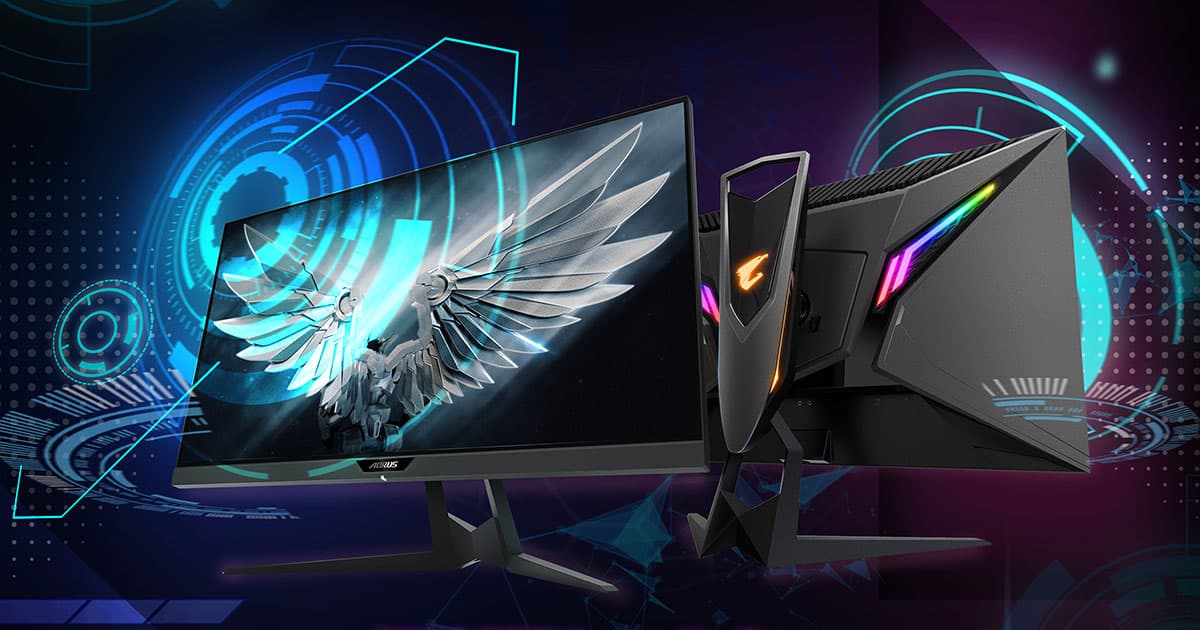 You are mistaken if you think that Gigabyte gaming monitors are a secondary or tertiary line of products only made to attract fans of the brand. They've all seemed to perform quite well even if most of the models we've checked out are only part of the first few waves. Their foray into the monitor market started with the Aorus premium branding, but we have more affordable Gigabyte-specific variants that are practical and effective.
Who is Gigabyte?
Gigabyte Technology was started by Pei-Cheng Yeh in 1986 in Taiwan as a manufacturer and distributor of computer hardware. Their bread and butter have always been motherboards where the term "Ultra-Durable" became quite popular. The brand makes motherboards for both AMD and Intel that are advertised to be Ultra Durable thanks to the brand's use of solid capacitors and reliable construction.
Gigabyte also makes graphics cards from both AMD and Nvidia, but they've also dabbled in multiple computer products in the past decade or so. The company has collaborated with top brands like Asus, and they even made the first app-controlled power supply back in 2007. Their products are usually top-picks in the PC builder market, but they also supply OEM parts to companies like Alienware, Origin PC, ad Falcon Northwest.
The Aorus sub-brand is a registered trademark of the company which produces specialized gaming products such as motherboards and graphics cards. However, they've also spread into the peripheral markets and have expanded their internal PC parts businesses into categories like SSDs and PC cases. You can now build a full Gigabyte/Aorus-branded PC if you'd like, and their gaming monitors are the icing on top of that.
Why Gigabyte Gaming Monitors are So Good and Why You Should Buy Them
To be honest, we were surprised by the Aorus and Gigabyte gaming monitors we've tested since it isn't always smooth sailing for these brands when they enter the monitor business. MSI, which is one of the firm's biggest competitors, produced lackluster gaming monitors during their first few attempts, but they did improve massively with their new releases since then. Gigabyte gaming monitors got a few crucial aspects that are often overlooked in our criteria, such as image quality out of the box.
Gigabyte gaming monitors also put emphasis on immersion and the overall gaming experience which matters most. They've also designed their products accordingly to match themed setups so you can complete the look and feel you've wanted. All these little details make these offerings some of the best in the business, and we'd happily recommend them if a certain model fits your requirements and budget.
Best Gigabyte Gaming Monitors 2020
Gigabyte G32QC – Affordable 32-inch 1440p Gaming Monitor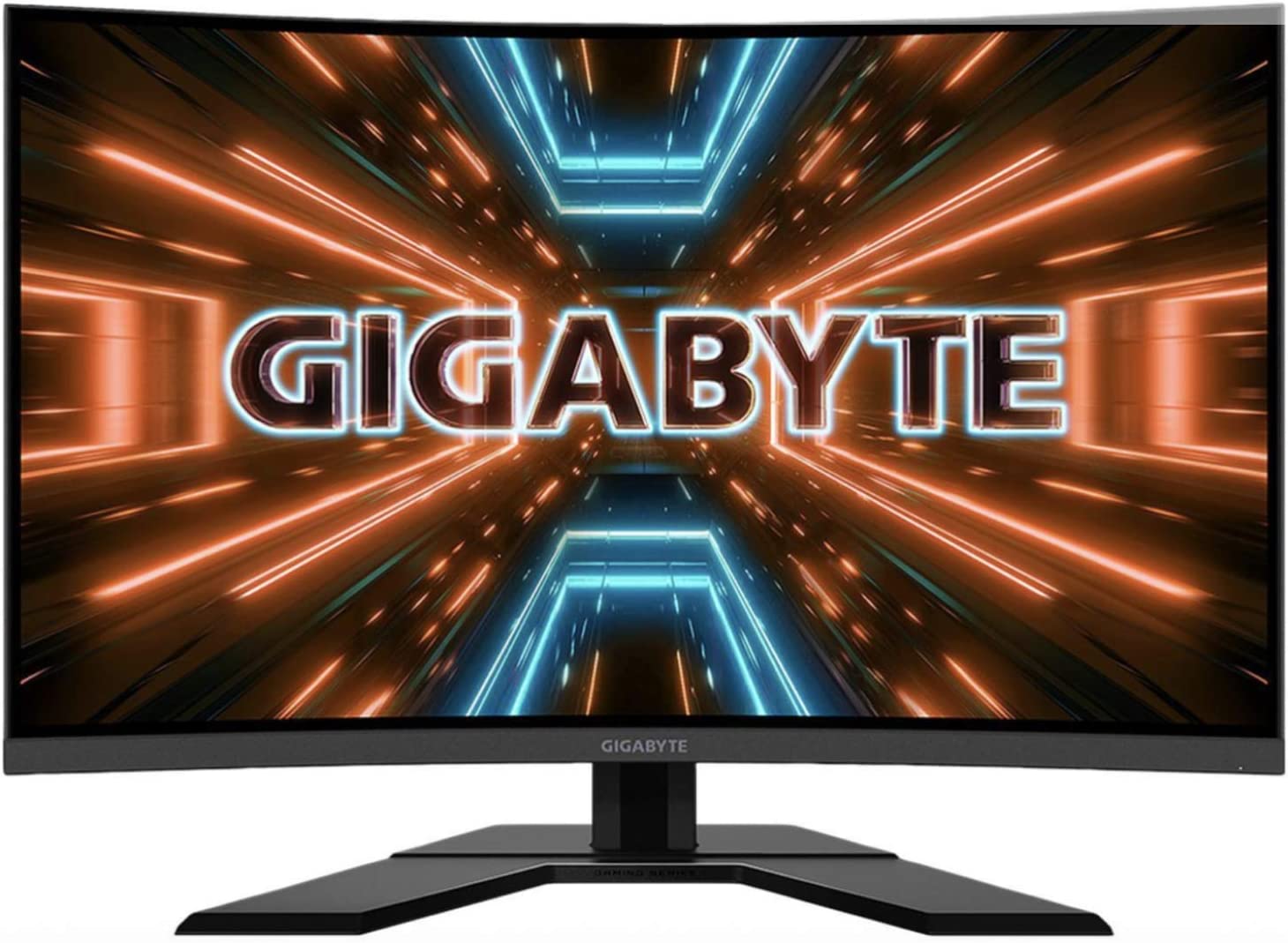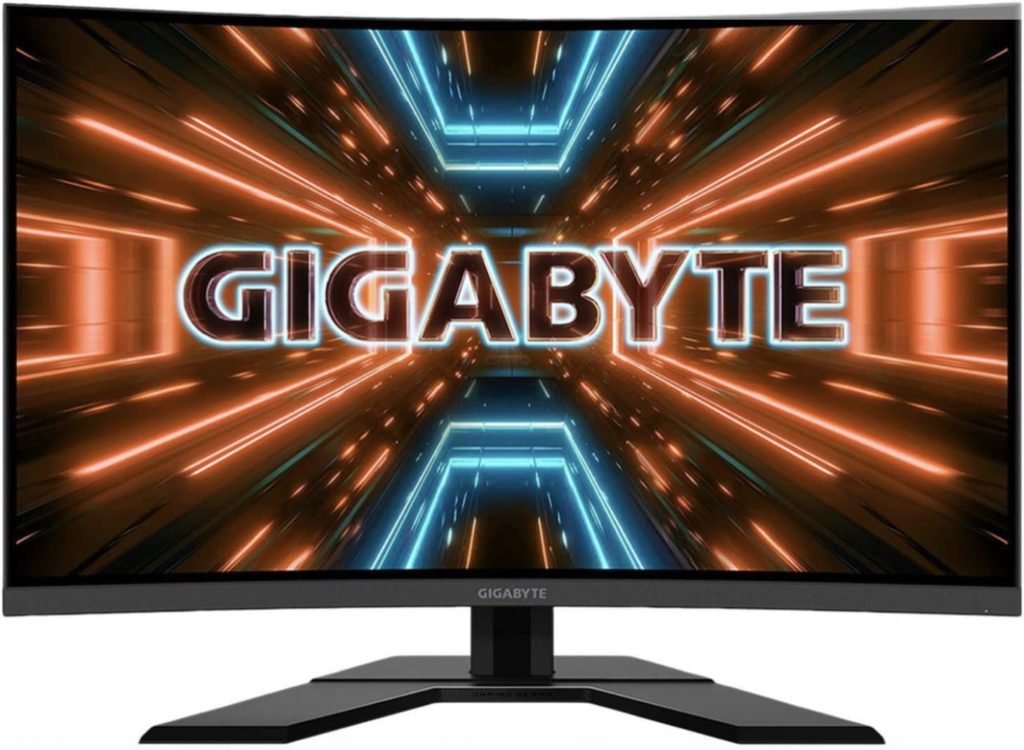 Specifications:
Screen Size: 32 Inches
Resolution: 2560 x 1440 QHD
Aspect Ratio: 16:9
Panel Technology: Vertical Alignment (VA)
Refresh Rate: 165 Hz
Response Time: 1ms MPRT
Contrast Ratio: 3000:1
Brightness: 350 cd/m²
Built-in Speakers: No
Stand: Height – Yes
Stand: Tilt – Yes
Stand: Swivel – No
Stand: Pivot– No
VESA Compatibility: Yes 100 x 100
Connectivity: DisplayPort 1.2 x 1, HDMI 2.0 x 2, USB 3.0 x 3, 3.5mm Jack x 1
Dimensions With Stand(WxHxD): 33.86″ x 21.85″ x 7.48″
Weight: 17.2 lbs
The G32QC is one of the top Gigabyte gaming monitors picks because it's affordable but very capable for its main purpose. The massive, curved WQHD screen that goes up to 165Hz offers an engrossing experience with smooth visuals and eye-popping colors. It is based on VA technology so it has a superb contrast ratio, but it also has one of the best motion handling results we've tested in a category that's plagued with blurring issues.
The Gigabyte G32QC isn't at the top of the stack, so it's missing a few notable extras found on the Aorus models. However, its HDR capable, and its compatible with both FreeSync or G-Sync, so you don't have to worry about which GPU to buy for it. It also comes in a smaller and more affordable package (G27QC) which enhances your selection without compromising on the promised performance.
Gigabyte G34WQC – 34-Inch 1440p Gaming at an Incredible Price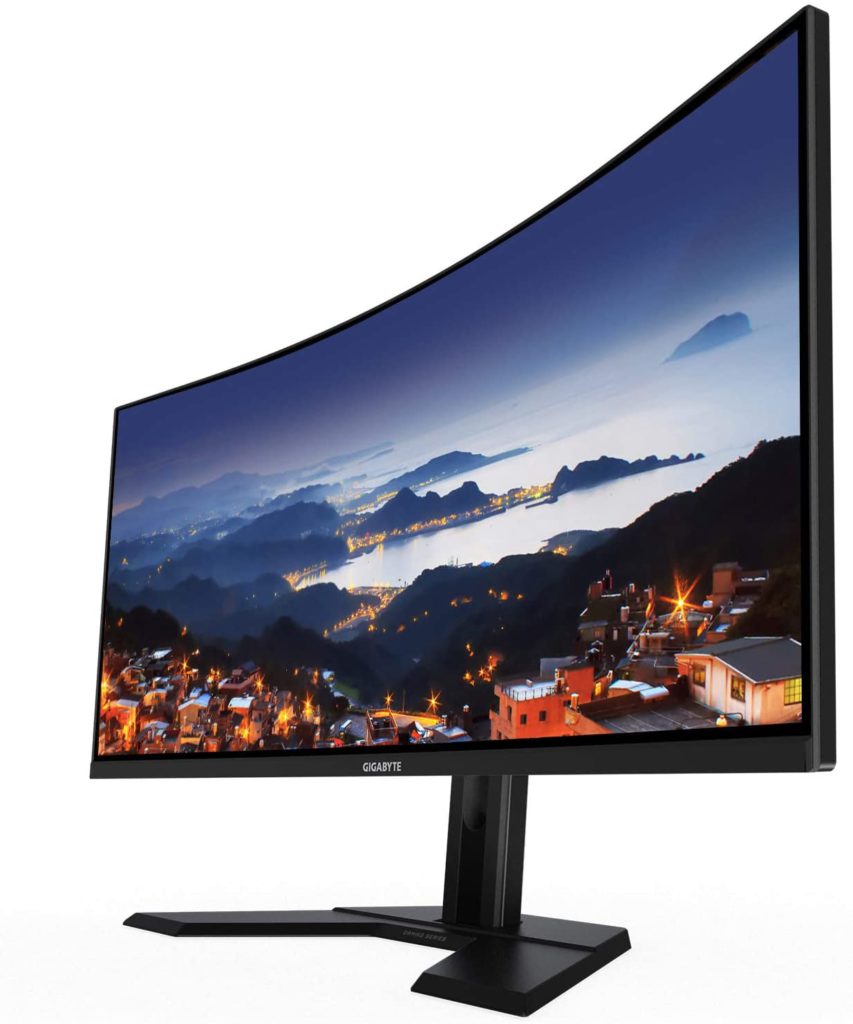 Specifications:
Screen Size: 34 Inches
Resolution: 3440 x 1440 UW-QHD
Aspect Ratio: 21:9
Panel Technology: Vertical Alignment
Refresh Rate: 144Hz
Response Time: 1ms
Contrast Ratio: 3000:1 (Static)
Brightness: 350 cd/m²
Built-in Speakers: Yes (2 x 2 Watts)
Stand: Height – Yes
Stand: Tilt – Yes
Stand: Swivel – No
Stand: Pivot – No
VESA Compatibility: Yes (100 x 100)
Connectivity: DisplayPort 1.4x 2, HDMI 2.0 x 2, 3.5mm Audio Jack x 1
Dimensions (W x H x D): 31.8" x 19.3" x 9.2"
Weight: 18.5 lbs
The G34WQC is another low priced Gigabyte gaming monitor, but it's a massive ultrawide this time around. This model has a 34-inch 1440p screen that goes up to 144Hz, but it's only asking half of what similar-sized models require for ownership. It has very few competitors at the same price range, so this is a clear winner in our books.
The Gigabyte G34WQC offers great image quality by default and when calibrated, plus it's compatible with both FreeSync and G-Sync. It has a particularly potent backlight which helps its HDR 400 feature and its contrast ratio. But one of the best parts of all is it is just as good as its smaller siblings when it comes to motion handling which is a worry for gamers who want VA monitors and their benefits.
Aorus FI27Q-P – High-End Tactical Gaming Monitor for Enthusiasts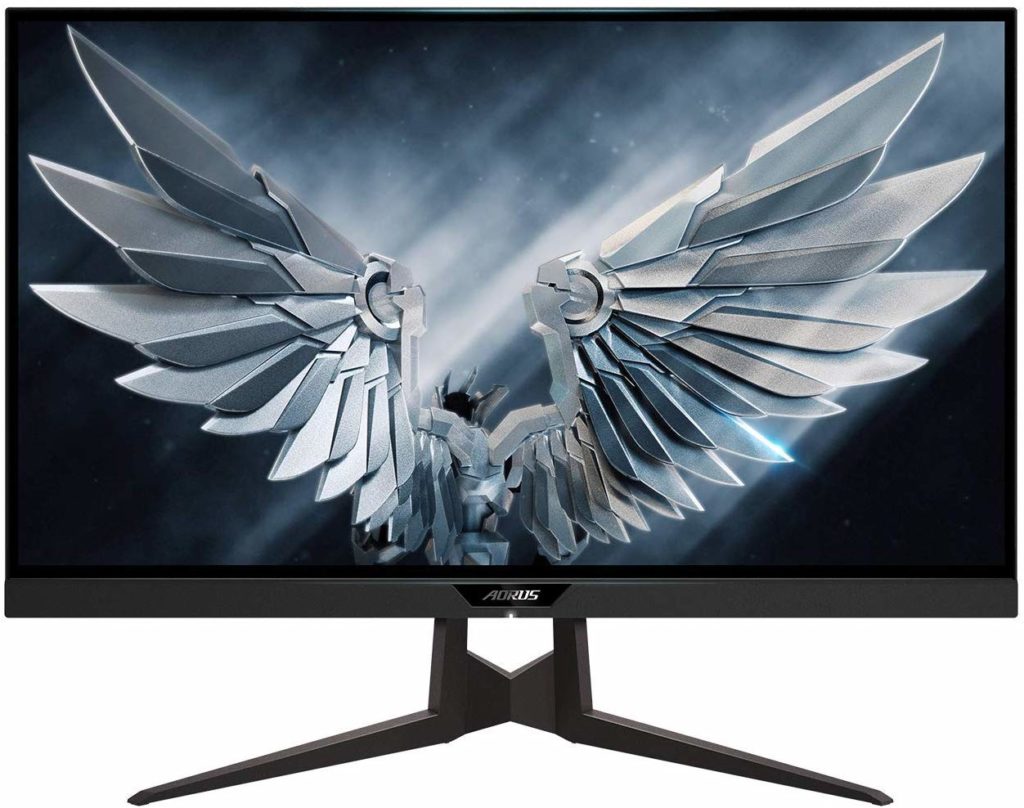 Specifications:
Screen Size: 27 Inches
Resolution: 1440p QHD
Aspect Ratio: 16:9
Panel Technology: In-Plane Switching (IPS)
Refresh Rate: 165 Hz
Response Time: 4ms(1ms MPRT)
Contrast Ratio:1000:1
Brightness: 400 cd/m²
Built-in Speakers: No
Stand: Height – Yes
Stand: Tilt – Yes
Stand: Swivel – Yes
Stand: Pivot– Yes
VESA Compatibility: Yes (100 x 100)
Connectivity: DisplayPort 1.4x 1, HDMI 2.0 x 2, USB 3.0 x 3, 3.5mm Headphone jacks
Dimensions (W x H x D): 24.21" x 19.08" x 9.33"
Weight: 17.64lbs
The Aorus FI27Q-P and its predecessor, the AD27QD offered something new and refreshing its competitors did not. The monitor features a 10-bit IPS panel that offers impeccable colors and speed that's perfect for both high-end and competitive gaming. It's also FreeSync and G-Sync capable, adding to its impressive list of features that you get for the price.
What makes the Aorus FI27Q-P stand out is it has an Active Noise Cancelation feature which works with your headset to clarify your voice chat. It also has a very useful Black Equalizer 2.0 feature which adjusts the gamma effectively to help with visibility. Take note that the P variant has DisplayPort 1.4 which enables better color-depth in HDR.
Editor's Note: These Gigabyte gaming monitors are our top picks from the brand, but you have to remember that they also have a few notable models like the Aorus CV27F. They are also great in their own way, cementing the fact that the company has succeeded in offering great value for its fans and new customers. You can read about our specific reviews for Aorus and Gigabyte gaming monitors by clicking these links if you want to know more.
About the Author: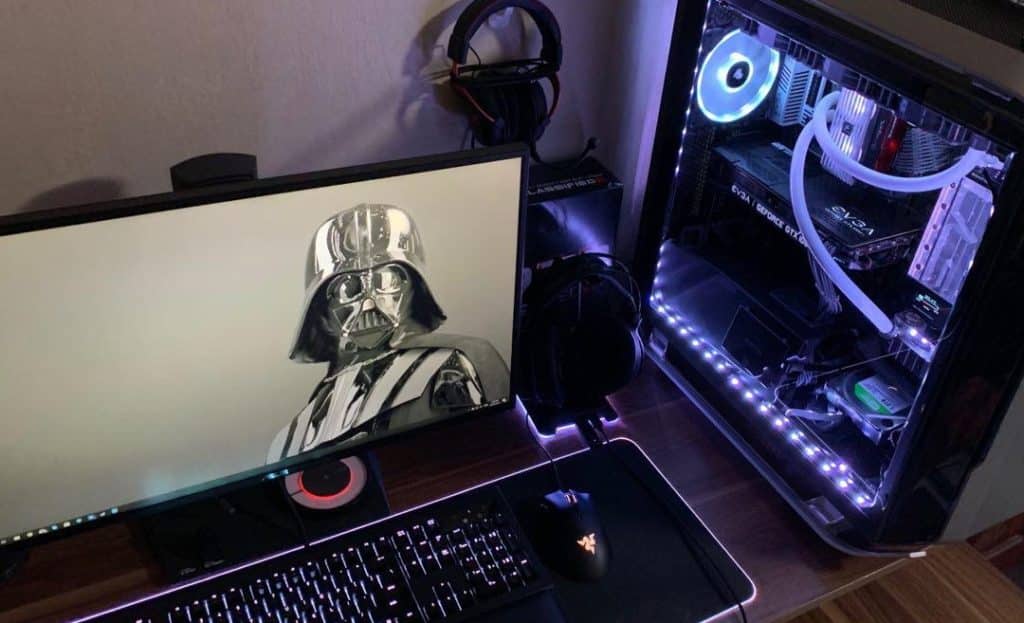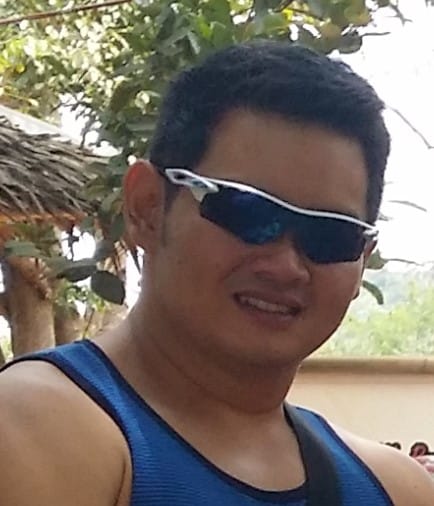 Paolo is a gaming veteran since the golden days of Doom and Warcraft and has been building gaming systems for family, friends, and colleagues since his junior high years. High-performance monitors are one of his fixations and he believes that it's every citizen's right to enjoy one. He has gone through several pieces of hardware in pursuit of every bit of performance gain, much to the dismay of his wallet. He now works with Monitornerds to scrutinize the latest gear to create reviews that accentuate the seldom explained aspects of a PC monitor.