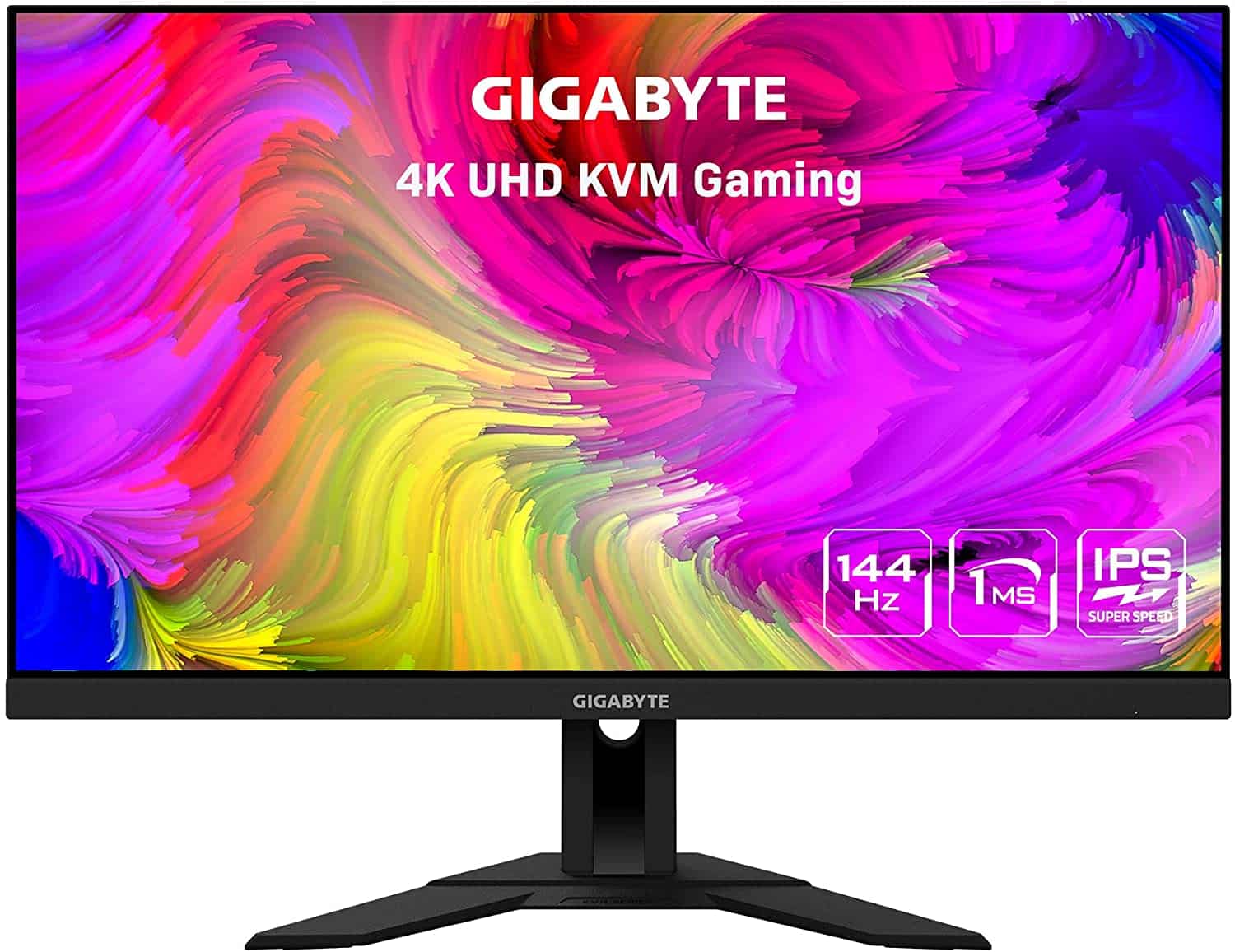 The Gigabyte M28U is a highly anticipated 4K 144Hz monitor that's designed to perform even if it dives on the current pricing norm. The monitor costs considerably next than the next 4K 144Hz option and it includes HDMI 2.1 for the PS5 and Xbox Series X. Let's take a closer look at the Gigabyte M28U which is poised to be this year's value king in the 4K 144Hz segment.

Gigabyte M28U Specifications
Screen Size: 28 Inches
Resolution:3840 x 2160 UHD
Aspect Ratio: 16:9
Panel Technology: In-Plane Switching (IPS)
Refresh Rate: 144Hz
Response Time:1ms
Contrast Ratio: 1000:1
Brightness: 300 cd/m2
Built-in Speakers: Yes (2 x 3 Watts)
Stand: Height – No
Stand: Tilt – Yes
Stand: Swivel – No
Stand: Pivot– No
VESA Compatibility: Yes (100 x 100)
Connectivity: DisplayPort 1.4 DSC x 1, HDMI 2.1 x 2, USB 3.0 x 3, USB-C x 1, 3.5mm Jack (In/Out)
Dimensions With Stand (WxHxD): 25.06″ x 21.03″ x 7.62″
Weight: 15.28 lbs

Design and Features
The Gigabyte M28U looks almost exactly like the M28Q if it weren't for the large model name printed at the back. The device has a matte black chassis and a wing-shaped base that's distinctly from the brand's gaming monitors. The display is bezel-free on three sides, but you will still see minimal panel borders when it's in use.
It's not a gigantic monitor, but the Gigabyte M28U will have a size advantage over the more common variants you normally get at work or in school. It doesn't take up a lot of depth, but the awkward shape of the base could interfere with your small peripherals. It also doesn't weigh too much at 15.28 pounds, so setting up will be easy for a single person.
Build quality for the Gigabyte M28U is solid so there is no need to worry about fragility when going with this budget model. The plastics used are thick and durable, and there were no signs of manufacturing defects on the monitor. we also did not notice any wobbling, but accidentally striking the display will shake it temporarily.
The Gigabyte M28U has a joystick for all its functions and its OSD for your convenience so you spend less time when tweaking it. The only other button you will find is for its KVM feature which allows you to quickly switch between two host devices. And then there's Gigabyte's OSD sidekick which lets you adjust the settings using your keyboard and mouse for an even breezier experience.
The stand included with the Gigabyte M28U offers tilt and height adjustments just like the other budget offerings in the brand's lineup. This is ok for most cases, but it's not ideal for those who want dual or triple monitor screens. You can use VESA mounts to offset this limitation, but it is completely necessary unless you need more space or need more than one monitor as mentioned.
The Gigabyte M28U has plenty of connectivity features that you don't normally get with value-oriented products. The layout at the back includes DisplayPort 1.4 DSC and two HDMI 2.1 ports for next-gen consoles. HDMI 2.1 allows 4K 120Hz operation with the PS5 and Xbox Series X, making this the cheapest monitor you can get for them and a powerful PC.

You also get a USB-C slot with the Gigabyte M28U that supports DP Alt Mode for the latest laptops. However, it can only provide up to 15 watts of power so you are going to need your laptop's adapter to keep it juiced up. There is also a trio of USB 3.0 ports for your peripherals so you can get the KVM feature going.
The Gigabyte M28U's weakest feature is its speakers which only have 3 watts of power each. They are decent enough for conference calls and some background music, but they are ill-matched for the product's main purpose. However, they are fine as add-ons since gamers will use headsets or desktop speakers anyway for better quality and immersion.
Display and Performance
The Gigabyte M28U sports a 28-inch IPS panel with a 3840 x 2160 4K resolution, a 144Hz refresh rate, and a 1ms response time. The backlight has a typical brightness of 300 cd/m2, while the contrast is listed at 1000:1 like most IPS models. This model is HDR 400-capable, but more importantly, it's one of the HBR3 monitors that do not get penalized in color performance because of the high bandwidth requirements of 4K 144Hz.
4K in a 27-inch or 28-inch screen looks incredibly sharp, but it can get cramped since the pixel density is extra tight. That's great for games and movies, but other tasks such as browsing and document processing could suffer. Text and small objects can be difficult to read or discern for some users, while games and movies look gorgeous with crisp details and sharp lines.
The Gigabyte M28U manages to produce a little over 100% sRGB and around 87% DCI-p3 which is brilliant for gaming. That's not the widest gamut we've seen from the brand, but the consistent excellence of its factory calibration is still apparent in this model. Its deltaE average out of the box is only at 1.02, so it looks balanced and ready for war once it is unpacked.
Calibrating the Gigabyte M28U with a colorimeter reduced its dE average to 0.51 which is even better. The monitor can be used for editing work and can be fine-tuned for better color consistency. However, we think it's already fantastic by default in this regard, so gamers don't need to spend the extra for the gadget just to get a better dE score.
The Gigabyte M28U barely reached its typical brightness specification at 100% with a 289 cd/m2 result. The backlight pulses up to 470 cd/m2 when HDR is active with a higher 1209:1 contrast ratio which are good numbers for an IPS panel. However, it's still not enough to produce the increase in highlights and detail HDR describes and the screen still manages to look washed out in dark scenes.
Panel uniformity for the Gigabyte M28U sample was decent since clouding was minimal and mostly confined to the corners of the screen. They aren't visible while gaming, but dark scenes or all-black images can allow them to creep in. Take note that this varies between every unit due to tolerances, so there are better and worse monitors out there.
The Gigabyte M28U like most of the newer IPS monitors has an excellent response time for fast-paced scenes. The screen barely shows any blurring, even when it's down to 120Hz mode for the PS5 or Xbox Series X. You don't even need to use its overshoot feature since all of its levels added noticeable overshoot.
The Gigabyte M28U is a FreeSync monitor, but it also works flawlessly with Nvidia's G-Sync Compatible mode. It should also support VRR with the next-gen consoles since it has HDMI 2.1 so you can be protected from tearing and stuttering while console gaming. Input lag sits at 6ms at 144Hz, so there is no need to worry about delays while enjoying your favorite titles.
Thoughts on the Gigabyte M28U
The Gigabyte M28U is your best choice if you want a reasonably-priced gaming monitor for your monster PC and the latest consoles. We're glad that we're getting HDMI 2.1 that doesn't cost a thousand or more. The 4K 144Hz screen offers excellent image quality, although it's still bound by the limitations of IPS technology that do not have special backlight solutions.
There's very little to complain about with regards to the Gigabyte M28U's capabilities and design. It is not as feature-packed as the Aorus variants, but you have to remember that you will pay a pretty penny for them. Overall, this is an excellent buy if you want to game at 120Hz or more with the latest gaming platforms without sacrificing quality.
Pros:
Excellent Color Performance
Fast and Blur-Free
FreeSync/G-Sync Compatible
Reasonable Price
Works Great with PS5 and Xbox Series X (4K 120Hz Mode via HDMI 2.1)
Cons:
Weak Speakers
Limited Contrast
Weak HDR Performance
About the Author: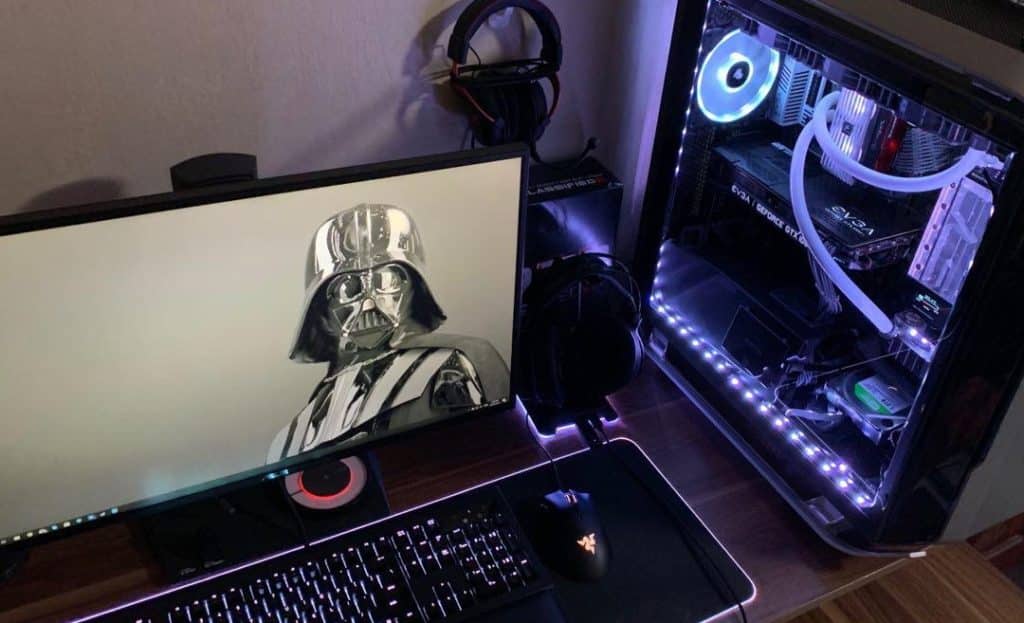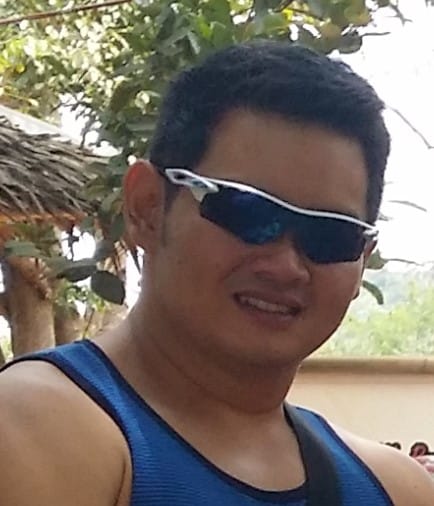 Paolo is a gaming veteran since the golden days of Doom and Warcraft and has been building gaming systems for family, friends, and colleagues since junior high. High-performance monitors are one of his fixations and he believes that it's every citizen's right to enjoy one. He has gone through several pieces of hardware in pursuit of every bit of performance gain, much to the dismay of his wallet. He now works with Monitornerds to scrutinize the latest gear to create reviews that accentuate the seldom explained aspects of a PC monitor.