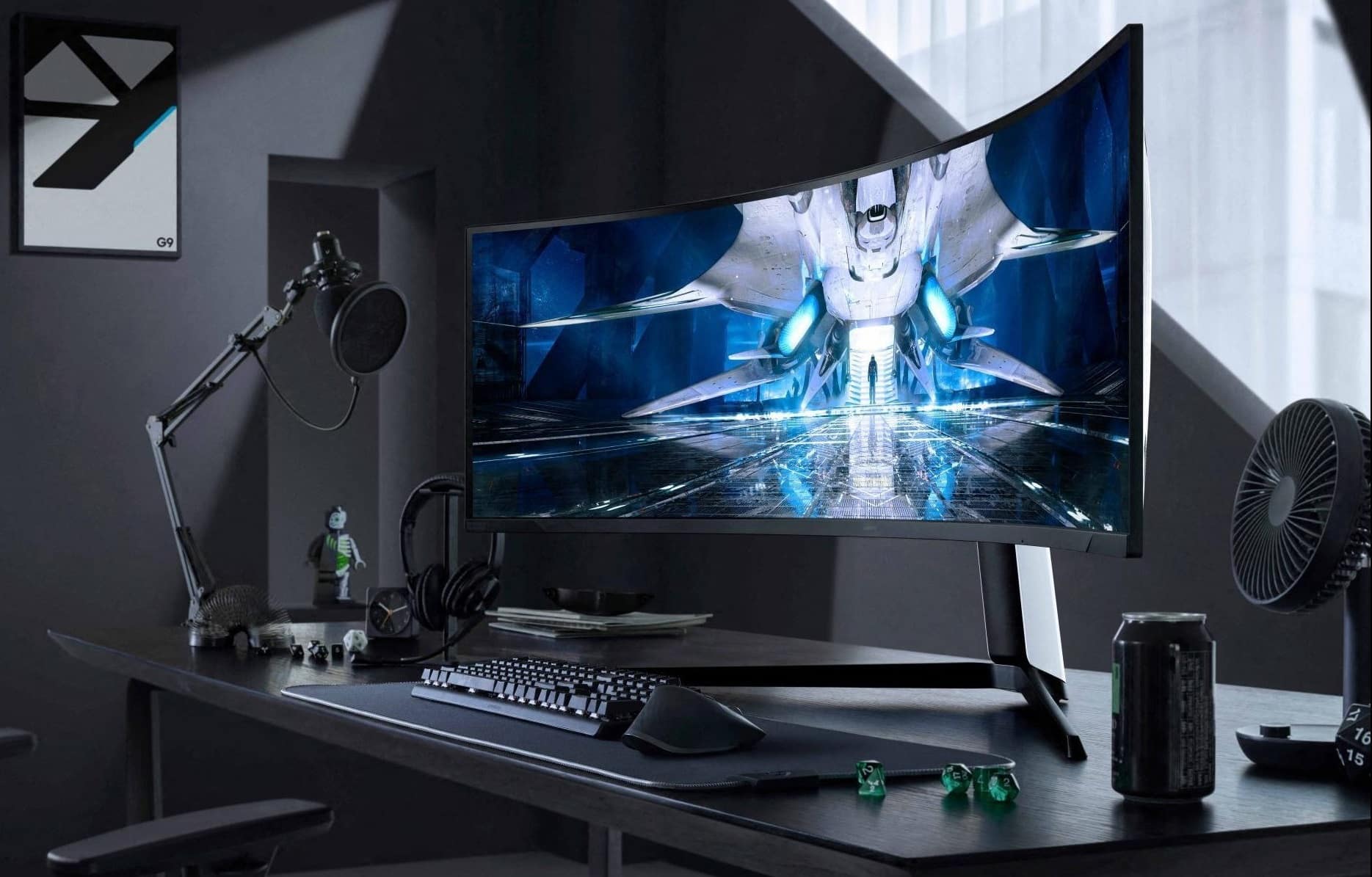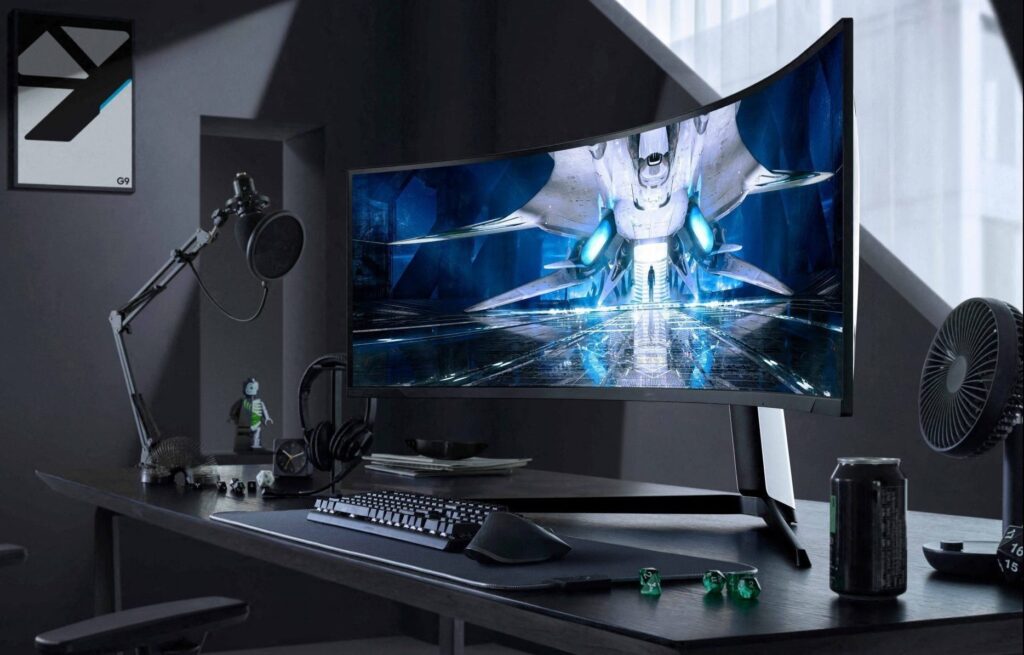 "Is 2022 a good time to buy a monitor" is a good question now since the pandemic has winded down. 2020 to 2021 were crazy years for manufacturers since they couldn't meet the demand brought about by the growth of remote jobs. There's also the fact that people had to stay in, so PC and console gaming also enjoyed massive growth.
That stock-munching movement propped manufacturers to increase production despite the odds. Factories faced shutdowns and raw materials were in shortage, but the demand was simply too high to ignore. Shelves were getting restocked as soon as they ran out, so everybody could build a remote workstation or a satisfying gaming setup.
However, as soon as the pandemic wound down, employers were eager to get the workforce back into the office. The new breed of gamers lost interest or simply went back to their old hobbies that are related to the outdoors. As such, many experts predicted that the monitor market would dive in 2022 as swiftly as it grew.
So, by simple logic, we should have a surplus of gaming, professional, and office monitors on retailers' shelves since the buying spree should have stopped by now. Bountiful supply means prices should drop down. Specific models should be easier to find and buy. However, the overall picture of the display market is quite complex so it's hard to pinpoint if 2022 is a good time to buy a monitor.
Computer Monitor Market from 2022 to 2028 Forecast
The monitor market, including all types and applications from gaming to business, will see massive growth up until 2028. Market values for major regions like the USA, EU, and China will continue to flourish. It may hit some speed bumps along the way, but R&D, manufacturing, and sales will continue despite that.
It also projected that new monitor technologies will emerge, just like the 4K 144Hz, mini LED, and HDMI 2.1 monitors we've seen now. The projected slump for 2022 when economies restarted didn't stop brands from introducing their latest creations. We even saw crazy releases like Samsung's 4K 240Hz monitor, so you can expect more of that in the following months and years.
Of course, it's impossible to pinpoint when the market will dip or rise or when prices will fluctuate in our favor because this is all projected. The growth experts see is based on foreseen CAGR or compound annual growth rates. The good news is that all the brands we review regularly are considered major players, so the competition will still be white-hot when the time comes.
The brands mentioned in the report are:
Acer
Alienware
Apple
Asus
Dell
HP
Lenovo
Microsoft
MSI
Samsung
These brands have been responsible for the market's growth potential and opportunities with their latest releases. The pandemic shutdowns did slow them down a bit, but developments and new technologies are rapidly showing up. Once everything is in full swing, we can expect more and more offerings in the coming months and years.
Price Trends – Is 2022 a Good Time to Buy a Monitor?
We had to check if the projections mentioned above and the state of the monitor market as we know it has an effect on pricing. Demand isn't as high now as it was last year, so supplies should have gone up while prices should have dipped. However, the trusty price comparison website CamelCamelCamel.com paints a different story.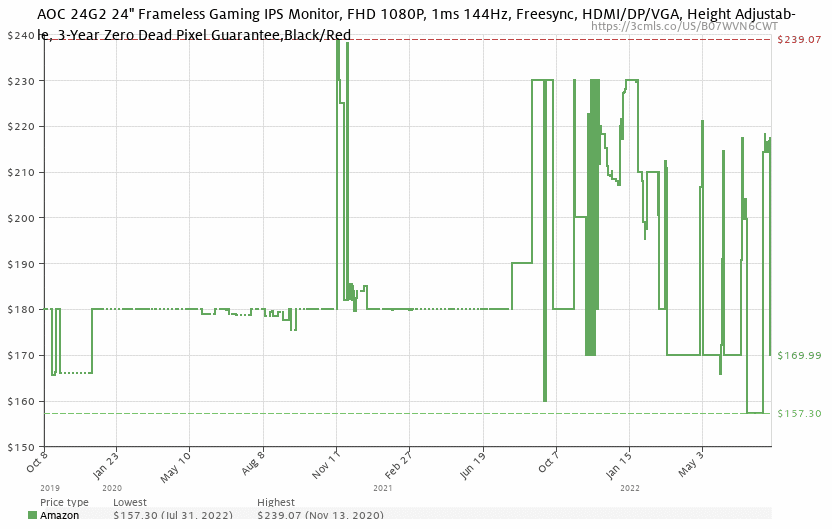 We scoped out popular monitors like the AOC 24G2 which are still on sale even after a few years of success. You'd be surprised to know that it got more expensive last month versus when it was first released into the market. It was always sold out in 2020 and 2021, but it's now widely available so clearly, that fluctuation did not affect its pricing.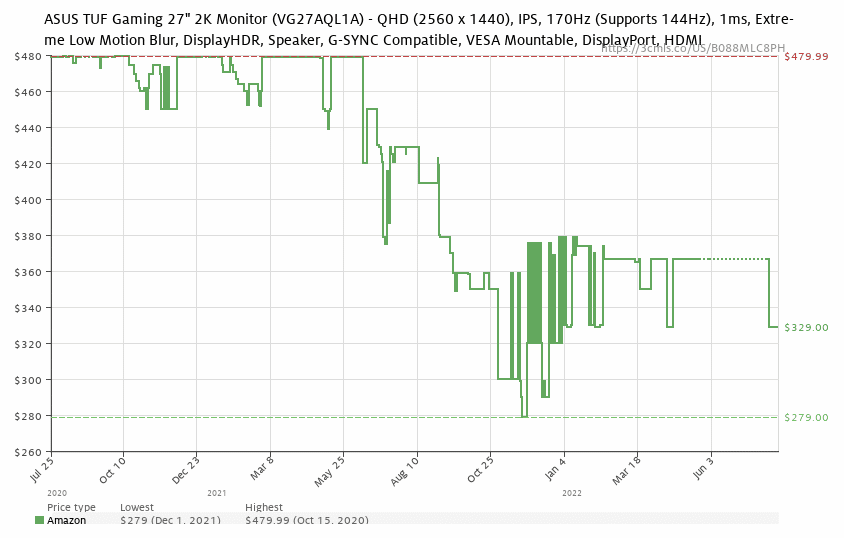 Another popular model during the pandemic is the Asus VG27AQL1A which was selling for close to $500 but is now under $350. However, most of the dollar chunks that were taken off its retail price are due to its age and the arrival of its successors. The gaming populace doesn't have its eyes on it anymore, so the price reduction may be because of retailers trying to get rid of old stock.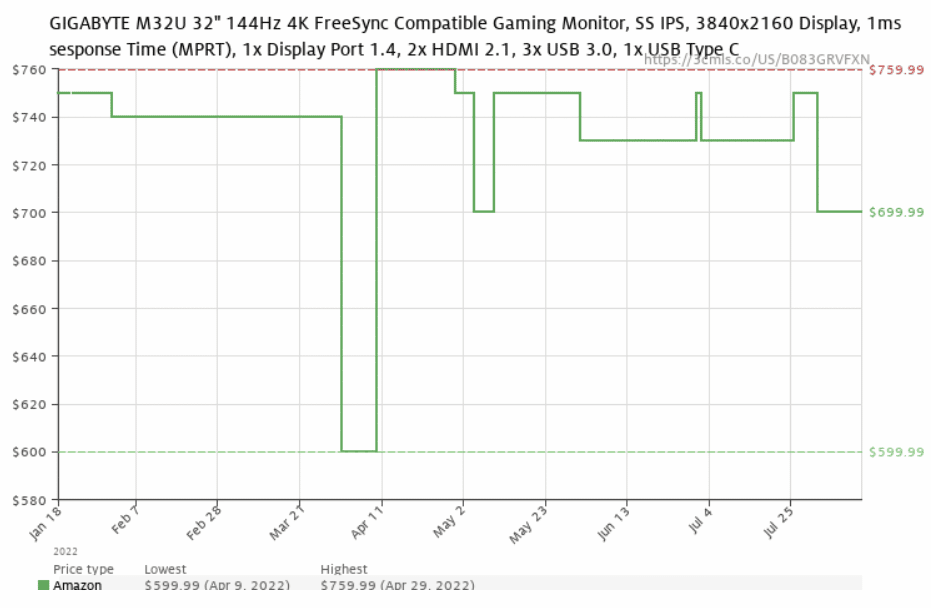 It is also different for the newer models with the latest tech such as the Gigabyte M32U and the Samsung Odyssey Neo G9. The M32U has become cheaper while the Neo G9 still fluctuates from time to time. The value 4K 144Hz monitor has plenty of stock while the Neo G9 regularly goes out of sale since only a few arrive on retailers' shelves.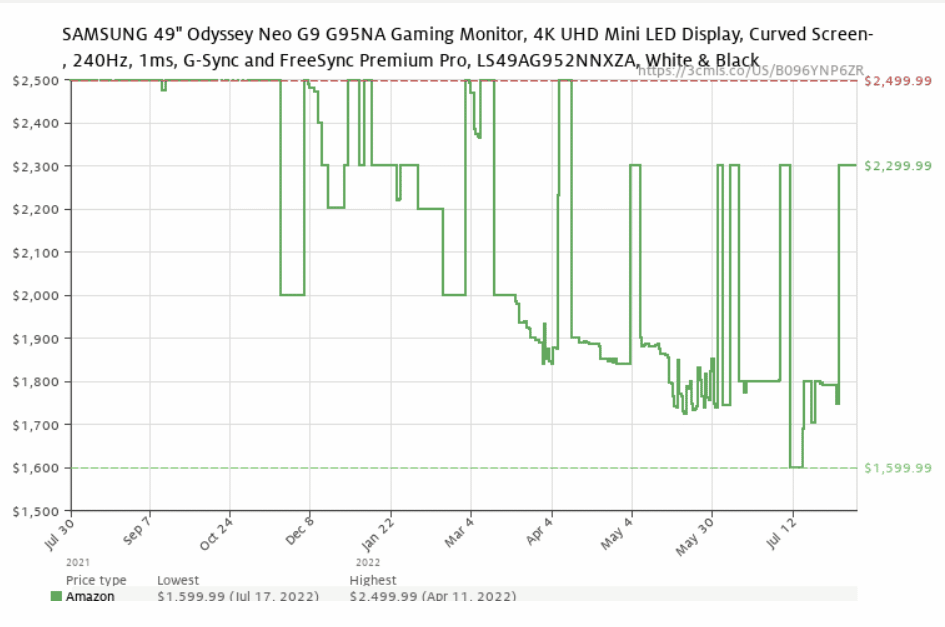 We think that the new models are the only ones susceptible to the price fluctuations brought about by availability. There should be a lot of Neo G9s right now since the monitor market is expected to get overstocked, but it still isn't. The older models on the other hand face different factors such as age and desirability against newer versions or their competitors.
So, is 2022 a Good Time to Buy a Monitor?
The shortest answer to that question is both yes and know because of the factors presented above. It's a good time if you are shopping for recently released tech since they are getting price drops, but we don't recommend relying on the notion that there is a level of overstocking that will drop the price drastically.
We always say that the perfect time to buy gear is when you have the budget for it instead of waiting for reductions or the newer models. If you wait for the trends to happen, then you might end up waiting too long. You'll miss out on the benefits of the upgrade, and you'll end up waiting more and more because newer models will always drop.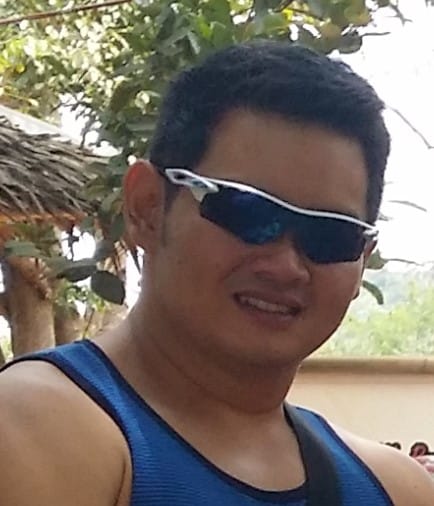 Paolo is a gaming veteran from the golden days of Doom and Warcraft. Since junior high, he has been building gaming systems for family, friends, and colleagues. High-performance monitors are one of his fixations; he believes that every citizen's right to enjoy one. He has gone through several pieces of hardware in pursuit of every bit of performance gain, much to the dismay of his wallet. He has also spent half a decade researching, reviewing, and writing about these products and now has over 1400 articles about the best gaming tech under his belt.