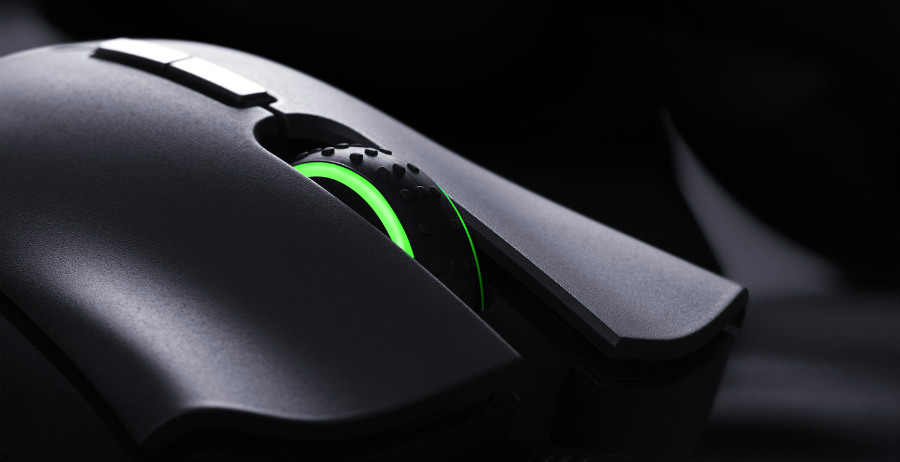 A left handed mouse is possibly one of the best tools a lefty can buy to improve mechanical skills for enhanced results in any title. But the problem is, the gamer-centric peripheral market does not have enough specific models which are molded for lefties. Often, the best answer comes in ambidextrous gaming mic–which are suitable for both, but comfortable for neither.
The Left Handed Mouse – A Rare Beauty
Left handed mice specified for gaming can be considered as exotics because they are extra rare due to the lower demand in the market. Currently, only 10% of the human population are lefties, and if you weed out the non-gamers, you'd only get a few thousand individuals. This demographic doesn't encourage manufacturers, since creating precisely molded products for the left handed would be too costly without guaranteed returns.
As far as we know, only Razer cared to create left handed mouse products which are concretely for lefties. They only have two models, and both are exact mirrors of their best-selling right-hand counterparts. One downside to getting these models is that they aren't updated with all the goodies the more recent offerings carry, like Chroma lighting or compatibility with the latest software.
But the best thing about getting an exclusive left handed mouse is you get to enjoy the ergonomics the company spent a lot of RND resources on. The fit against your hand and the angle of holding it will reduce fatigue and stress, plus you get a better grip for improved precision and control. Movements will feel more natural as well, so you won't have to worry about extended awkwardness when gaming which could lead to posture issues.
The unique features such as thumb buttons and triggers on a left handed mouse will also be easier to access, so you won't need to learn a magical claw or palm grip. Of course, every killer aspect which makes the right handed counterparts famous like superb sensors and lightning fast polling rates are present as well, so you won't be at a disadvantage.
1. Razer DeathAdder Essential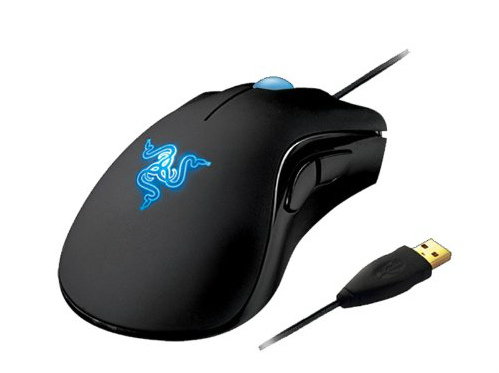 The Razer DeathAdder Essential is a left handed mouse version of the infamous DeathAdder which is considered as one of the most comfortable mice in the world. Equipped with a 3,500 DPI optical sensor, this product is one of the best tools you can get for competitive gaming in shooters.
Users can also adjust the Razer DeathAdder Essential's capabilities, from its 1GHz polling rate to incremental increase or decrease of its sensitivity. One limitation we can think of is that this model does not have Razer's Chroma tech, so you can't change the lighting colors.
2. Razer Naga Left Handed Edition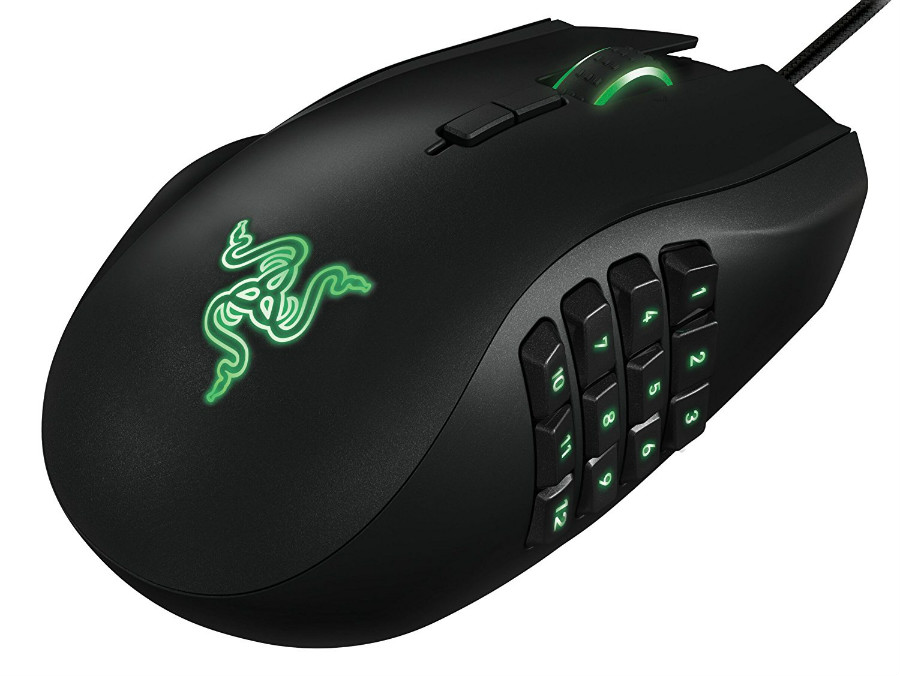 The Razer Naga Left Hand Edition is also an exact mirror copy of the highly popular Naga suitable for MMOs and MOBAs due to the twelve customizable mechanical thumb keys. This left handed mouse also comes with a unique ergonomic design suitable for all hand sizes ensuring every lefty out there is well equipped with a competitive edge.
Each of the 19 keys on this mouse is customizable via Razer Synapse 2.0, but one of the crazier designs on the Razer Naga is the scroll wheel that can also tilt to the left or right. This gaming mouse provides fantastic control over any macro or skillset on compatible games, which are then accentuated by a highly accurate 8200DPI 4G laser sensor for cutting-edge precision.
Ambidextrous Mouse for Left Handed Gamers
If for some reason a left handed mouse like the two mentioned above isn't available for you, the next best thing is getting an ambidextrous mouse. These popular products are plentiful because they also work with the rest of the populace, plus they are often presented as flagship models, meaning they have tons of Fgoodies included.
You can expect the industry's leading hardware like ultra-accurate sensors, million click keys, plus, some of the best aesthetics we've seen in recent years. Flagship models also often include modularity and customizable accessories, multiplying the chances of getting a comfortable fit. They may come with hefty price tags, but the intuitive designs and extras should justify the cost, so you don't lose out on value as well.
The biggest downside of this type is its limited ergonomics and comfort, an aspect which brands have tried to negate by numerous redesigns and extensive accessorizing. Simply put, a good ergonomic gaming mouse should have a few degrees of tilt towards your dominant side for it to be comfortable. This posture is nearly impossible for an ambidextrous mouse, and you might need to practice a hybridized grip to maximize this aspect.
The axis on which your palm or fingers will sit on an ambidextrous mouse will also feel less natural, and it could take some time before you get the hang of it. This arduous journey you have to tackle sometimes negates the awesomeness and excitement, so some users just end up returning the product or setting it to the side. Accessing keys might also become an issue, and since modern usage found creative ways to put these extras to good use, struggling in this aspect is also a big negative.
1. Asus ROG Pugio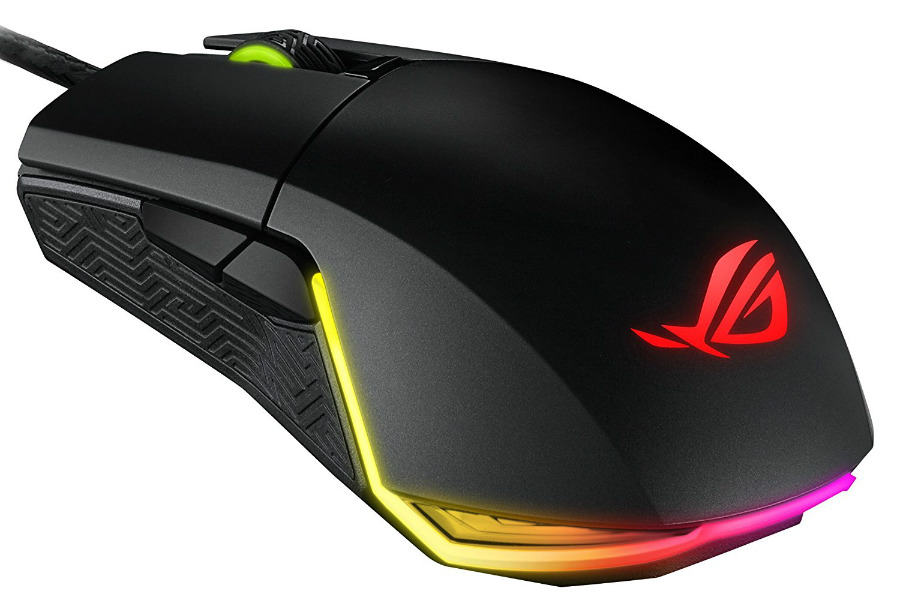 The Asus ROG Pugio offers a perfectly shaped body for left or right handed use plus levels of customization some competitors might struggle to match. The side or thumb buttons have exact mirrors on the opposite side which are magnetized and can be swapped with a cover to avoid misclicks.
The package also comes with extra switches that come with different resistances, so you can customize according to feel or your needs, or you can use them as replacements when a switch breaks. The Asus ROG Pugio is compatible with any Asus Aura ecosystems so you can get a RGB-synchronized echo system for that clean or flashy look.
2. BenQ Zowie FK-1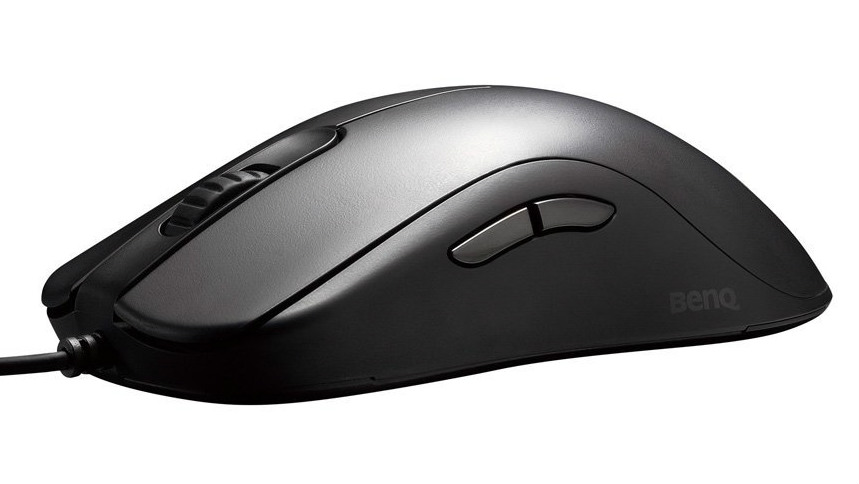 The BenQ Zowie FK1 is one of the most popular e-sports mice for its excellent performance, strictly essentials-only package. The ergonomics of this model makes it suitable even for lefty claw grippers, but the design doesn't entirely leave out the palm grip types.
The extra buttons are mirrored both ways so you won't need to fiddle with tiny extras which can get lost easily, plus there is no required software, making the BenQ Zowie FK-1 truly plug and play. This pick isn't as customizable as the others, but its promised reliability and comfort pushes it past the competition if you want a functional and robust gaming mouse.
3. Logitech G903 LightSpeed Gaming Mouse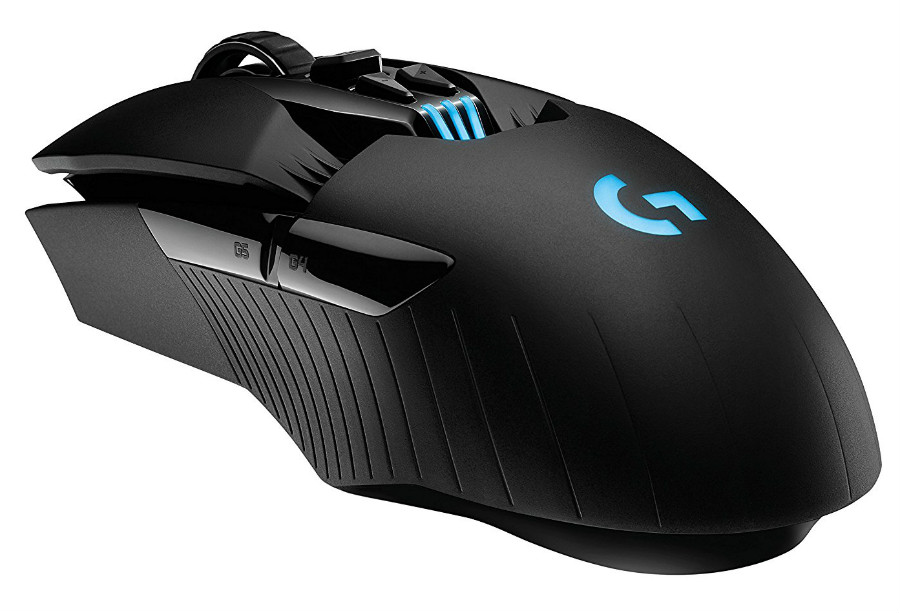 The Logitech G903 is the latest of the enthusiast-favored Logitech G900 which has uncompromising performance and component quality. This product can be used in wired or wireless mode, but the latest model now includes the LightSpeed tech which charges the mouse wirelessly while it sits on a LightSpeed mousepad.
And since the Logitech G903 is considered as a left handed mouse, it also comes with modular keys which you can customize according to your favored orientation or needs. This product is the epitome of flagship gaming mice for its currently unbeatable technologies and long-standing reputation thanks to high-quality components.
Final Thoughts
It's no secret that gaming mice brands avoid producing left handed mice due to the limited population of buyers, although we can't blame them for that. Fortunately, there are existing options that can satisfy your requirements for a competitive gaming mouse that is accurate, robust, and customizable. If you want the full ergonomic benefits of a dedicated left handed mouse, the Razer options listed above are your best and only bets.
If you are open to testing out the waters, there are a ton of ambidextrous gaming mice equipped with top of the line specs at your disposal. There are solutions to the dilemma of finding a left handed gaming mouse, but it will all come down to personal preference and feel. As always, seeing for yourself and trying to test these products before buying is the best way to go.