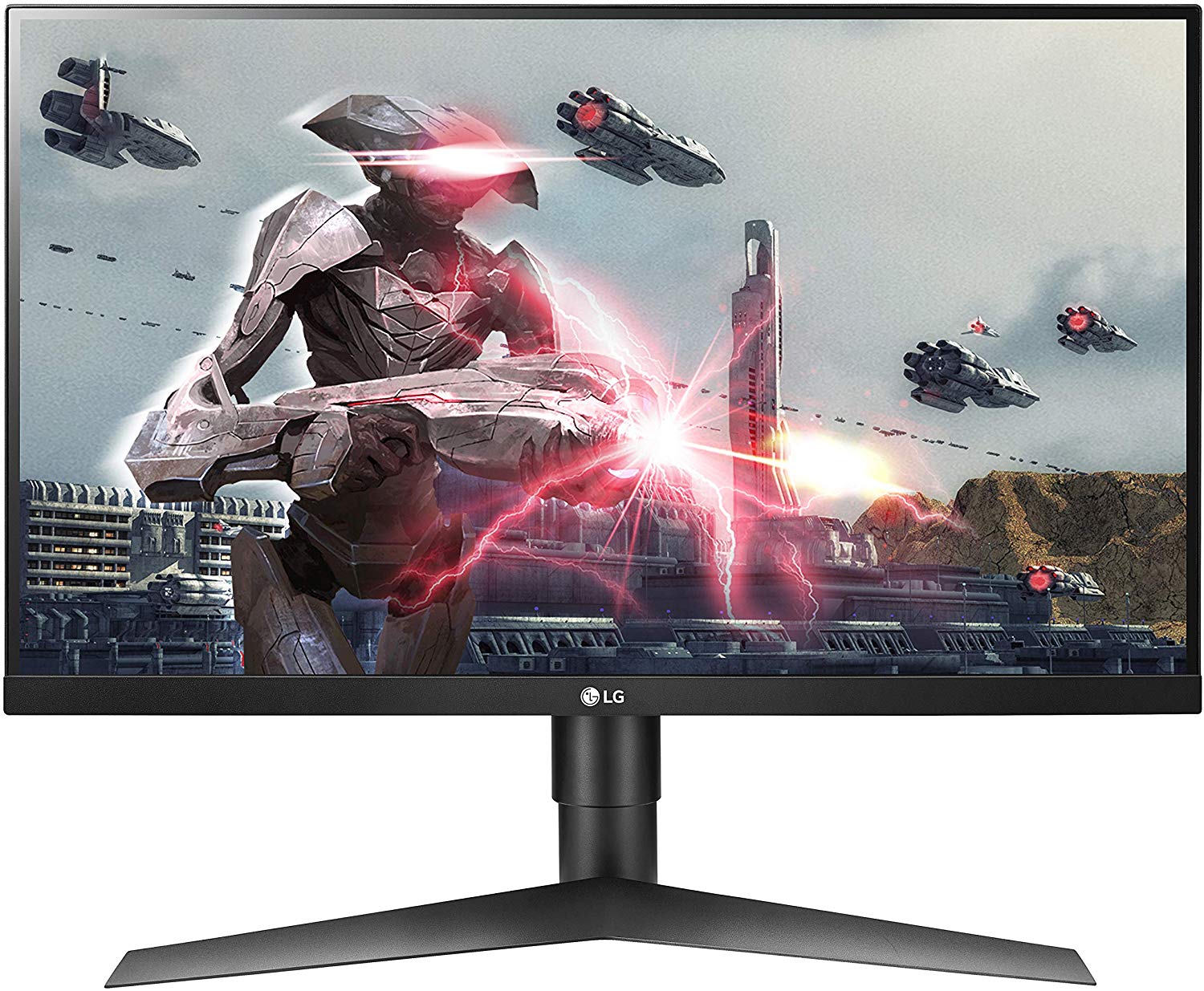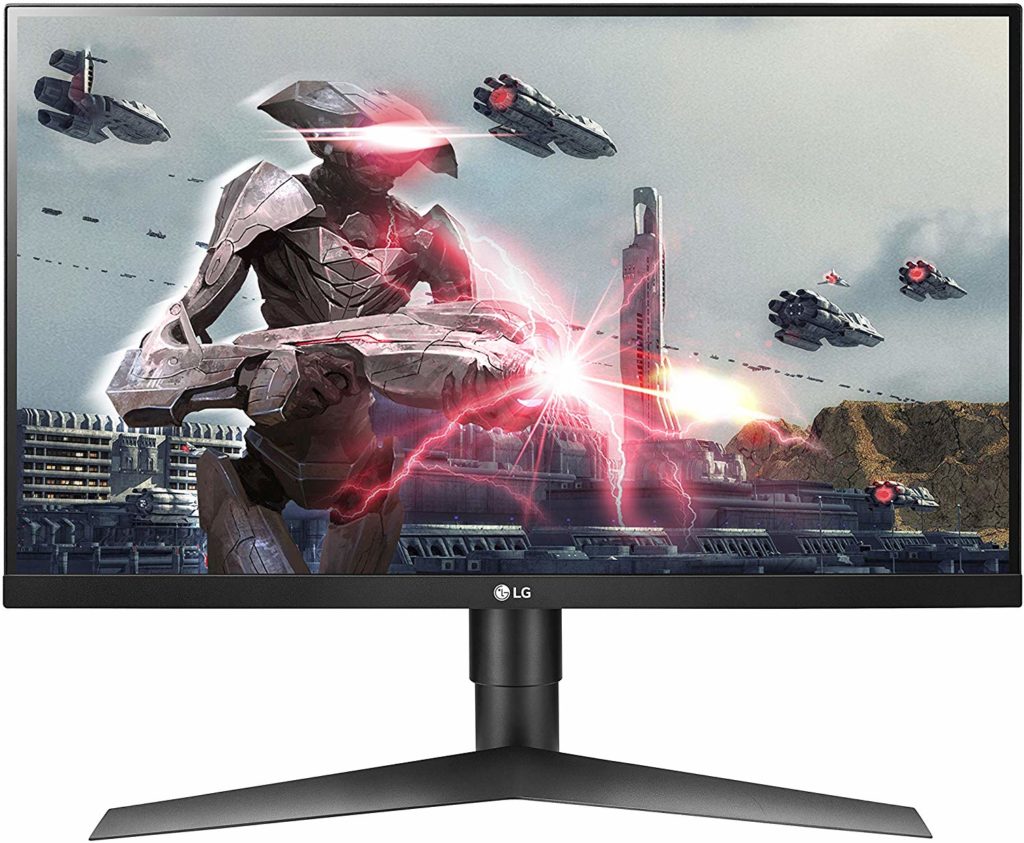 Pros:
G-Sync Compatible (Certified)
Good Pre-Calibrated Image Quality
Responsive
Cons:
Higher Price
Panel Uniformity Needs Improvement
The LG 27GL650F-B is the latest 144Hz 1080p monitor to arrive with a more vibrant IPS panel which supersedes the usual TN and VA models in the market. Gamers have been asking for an IPS variant of this gaming monitor format for quite some time since the panel type used to be exclusive to premium 1440p and 4K products. The LG 27GL650F-B follows in the wake of the very popular LG 27GL850, but can its capabilities outweigh its higher price tag?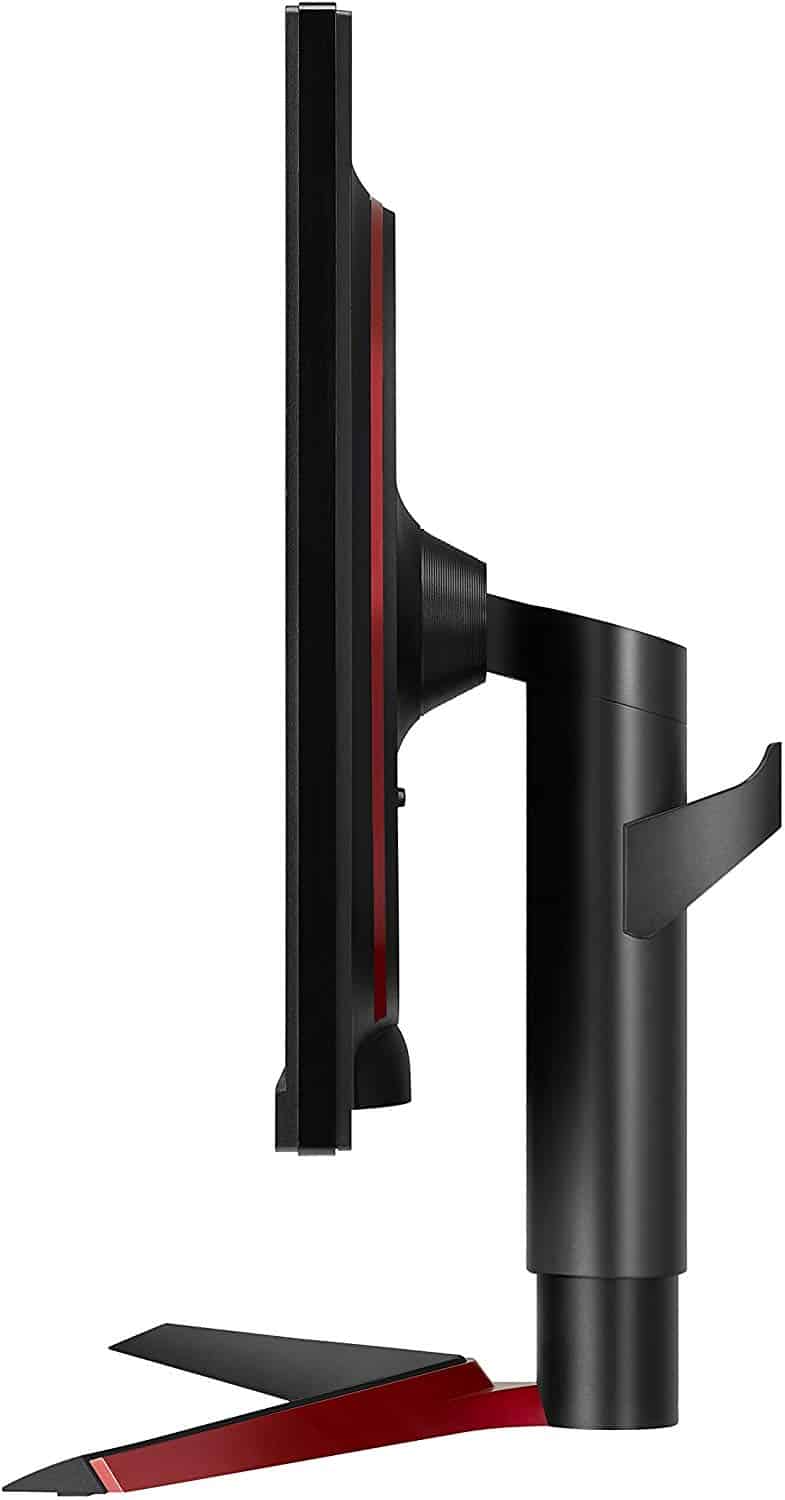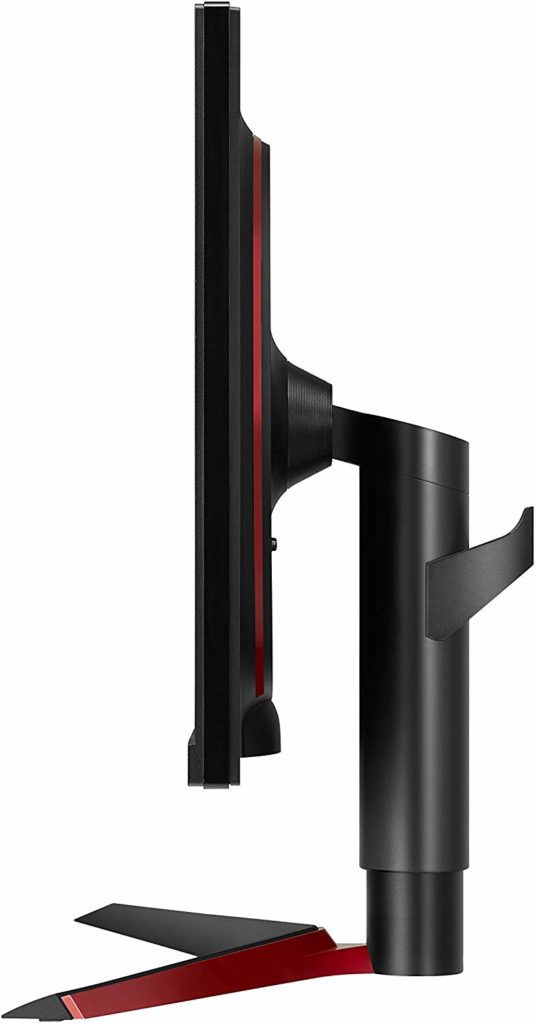 LG 27GL650F-B Specifications
Screen Size: 27 Inches
Resolution:1920 x 1080 Full HD
Aspect Ratio: 16:9
Panel Technology: In-Plane Switching (IPS)
Refresh Rate: 144Hz
Response Time: 5ms (1ms MBR)
Contrast Ratio: 1000:1 (Static)
Brightness: 400 cd/m²
Speakers: Yes
Stand: Height -Yes
Stand: Tilt – Yes
Stand: Swivel – No
Stand: Pivot – Yes
VESA Compatibility: Yes (100 x 100)
Connectivity: HDMI 1.4 x 1, DisplayPort 1.2 x 1, 3.5mm Jack
Dimensions (W x H x D): 24.2" x 22.6" x 10.8"
Weight: 14.1 lbs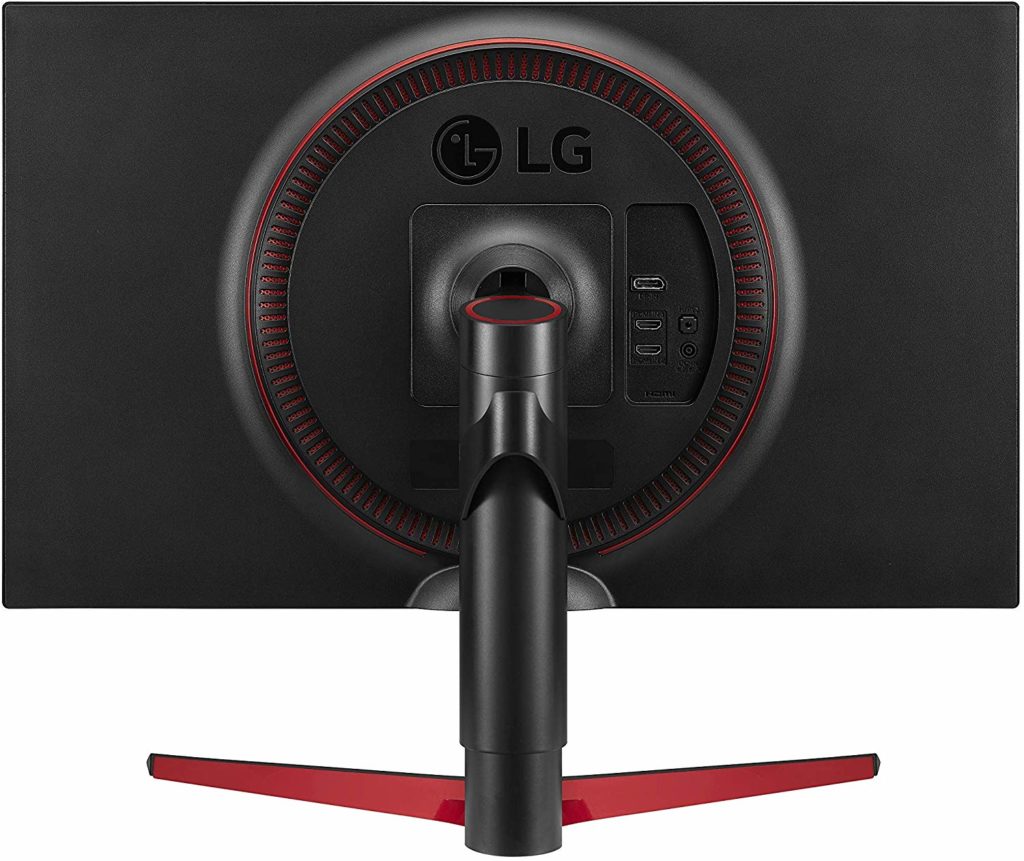 Design and Features
The LG 27GL650F-B sports the same minimalist aesthetic as the other UltraGear monitors which we think makes them more palatable than the gaudy-looking alternatives. The monitor has a sleek matte black finish that feels nice to the touch along with streaks of red in some discrete parts of the device. The display is bezel-free on three sides, so you get a nice, undisturbed view of the clear IPS panel.
It's also worth mentioning that the LG 27GL650F-B needs a bit more space than the closest competitors like the Asus VG279Q. The two models are comparable in width and height, but the stand for this model takes up almost eleven inches of space. That may not be much, but its something to consider if you have limited desk space or if you use a wider keyboard that has a wrist rest.
Build quality is, as expected, excellent for the LG 27GL650F-B which did now show any downgrades in material quality and durability compared to its higher-tiered siblings. The plastics used are thick and sturdy, and there are no cosmetic imperfections anywhere on the device. It also stands stable once propped up on a desk, so there should be no concerns for accidents or anything similar.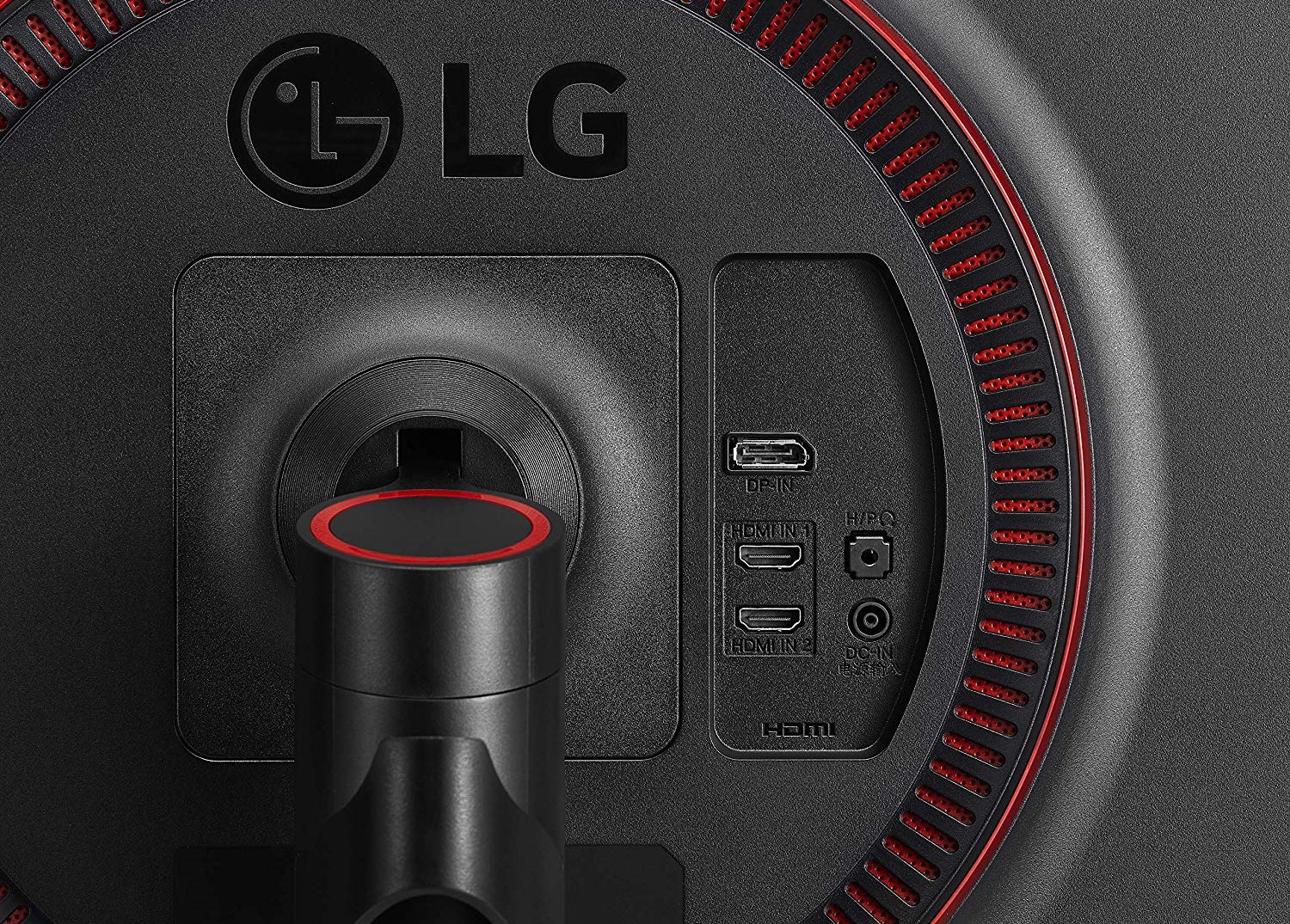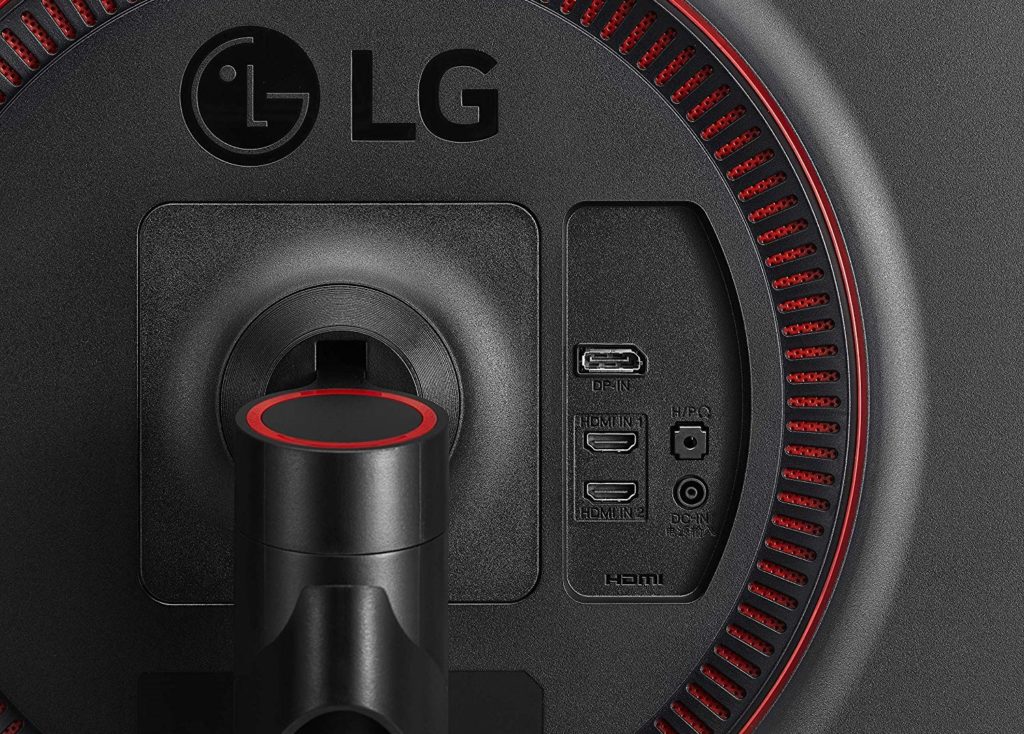 The LG 27GL650F-B has a decent amount of connectors for video inputs, but there are no extras such as USB hubs or even speakers. You will only find a DisplayPort 1.4 slot at the rear along with a pair of HDMI 2.0 as secondaries for your other host devices. There is a 3.5mm jack for audio which should help with managing your speaker's cables instead of letting it hang at the back of your PC.
However, you do get more user-friendly ways to control the LG 27GL650F-B's OSD in the form of a joystick and LG's OnScreen Control app. The former is located centrally under the bottom bezel, so you can easily reach it even if you don't have a direct line of sight. You can also use the OnScreen app in your OS which is easier to use since you can use your mouse and keyboard to point and select through the sub-menus.
The LG 27GL650F-B's package is rounded up by the signature UltraGear-specific stand comprising a telescopic upright and a boomerang-shaped base. The part takes up a considerable amount of space compared to other options, but the aesthetic value it adds is a nice touch for a gaming variant. You can tilt, pivot, and adjust the height of the monitor, so getting a comfortable viewing angle is doable.
You can also swap the LG 27GL650F-B's stand out in favor of a VESA mount with a 100 x 100 adapter. You can remove the part out with a quick-detach and tool-free mechanism, so interchanging the two should be as easy as peas.
Display and Performance
The LG 27GL650F-B sports a 27-inch IPS panel with a 1920 x 1080 resolution, 144Hz refresh rate, and 5ms native response time. The backlight maxes out at 400 cd/m2, while contrast sits at a typical 1000:1. This model has a flat-screen and it doesn't have Nano IPS technology like some of the newer offerings we reviewed earlier.
Full HD monitors at this size almost always get complaints regarding its lower pixel density which supposedly results in a less-pleasurable viewing experience. However, we think that you will indeed see some image softening or loss of detail, but it's not as pixelated as everyone fears. Screens like this still provide excellent visibility while the resolution allows for some headroom to maximize the game's graphics settings.
The LG 27GL650F-B provides great color quality, starting with its 98% coverage of the sRGB gamut which is sufficient for its primary purpose. This model is pre-calibrated like many LG offerings, rounding off-color errors to a DeltaE of 2.5. You can almost forget about calibration since the color temperature is exactly where it should be, but gamma is slightly darker at 2.3.
Calibrating the screen can reduce the errors to around DE .9 with a more balanced gamma, and no movement in color temperature. Contrast is excellent at a maximum of 1100:1 at reasonable brightness settings, but the screen still has a grayish look in the dark. It's also worth noting that the LG 27GL650F-B peaks at around 450 cd/m2 when HDR mode is active, but it isn't as beneficial since HDR images require more vibrancy.
However, the panel uniformity for the LG 27GL650F-B test unit suffered due to some backlight leaks at the corners. Black or dark images from games like Modern Warfare will show noticeable clouding and washed out colors. This aspect can vary between unit to unit, so getting one from a customer-friendly retailer is a must.
The LG 27GL650F-B has excellent pixel responsiveness for an IPS panel which is known to be slower than TN-based variants. Minor blurring only becomes noticeable in fast-paced scenes such as when twitch aiming in a competitive match. You can use the Faster overdrive setting at the cost of slight overshoot if the blurs become troublesome, but otherwise, leaving this setting at its Fast level is sufficient.
The LG 27GL650F-B is a FreeSync gaming monitor, but it's also one of the few and proud to be G-Sync certified at launch. Both GPU brands will able to utilize variable refresh rates with virtually no performance penalty, so you can enjoy tear-free gaming all the time. Input lag sits at 4.5ms at 144Hz, so there is no need to worry about delays while enjoying your favorite title.
Thoughts on the LG 27GL650F-B
The LG 27GL650F-B is a decent gaming monitor if you want a premium feel with excellent design and usability. The IPS panel provides a reasonable pre-calibrated state in image quality, ensuring that you can start enjoying it right away after unboxing. The monitor is also one of the most responsive models we've seen, with only a few options faring better like its upmarket sibling, the GL27GL850-B.
The only disappointing aspect of the LG 27GL650F-B is its poor panel uniformity which skewed the quality of images in darker scenes. Backlight bleeding is the main culprit, so we know some units will have better screens out of the box. The LG 27GL650F-B is a decent gaming monitor choice, but there are better alternatives with better price points.
About the Author: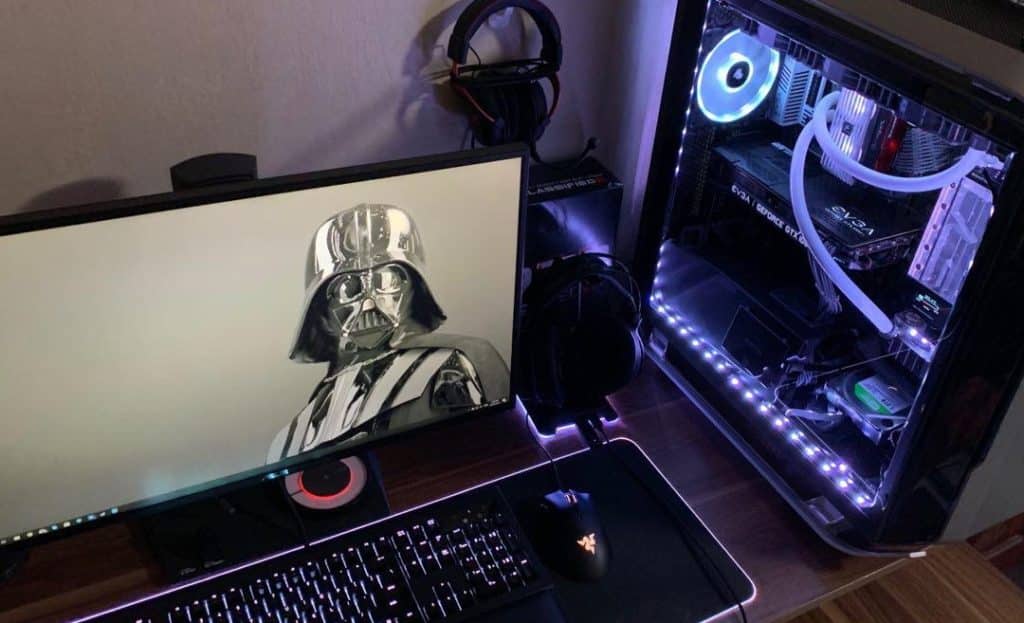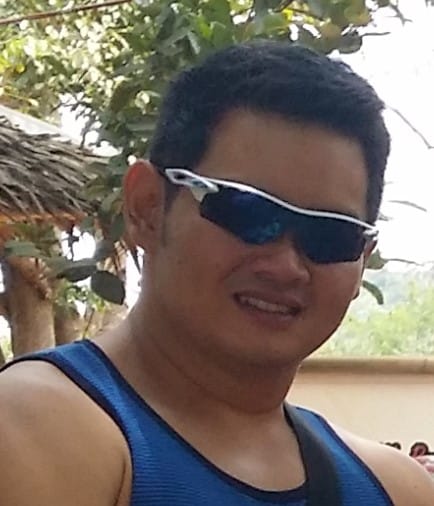 Paolo is a gaming veteran since the golden days of Doom and Warcraft and has been building gaming systems for family, friends, and colleagues since his junior high years. High-performance monitors are one of his fixations and he believes that it's every citizen's right to enjoy one. He has gone through several pieces of hardware in pursuit of every bit of performance gain, much to the dismay of his wallet. He now works with Monitornerds to scrutinize the latest gear to create reviews that accentuate the seldom explained aspects of a PC monitor.