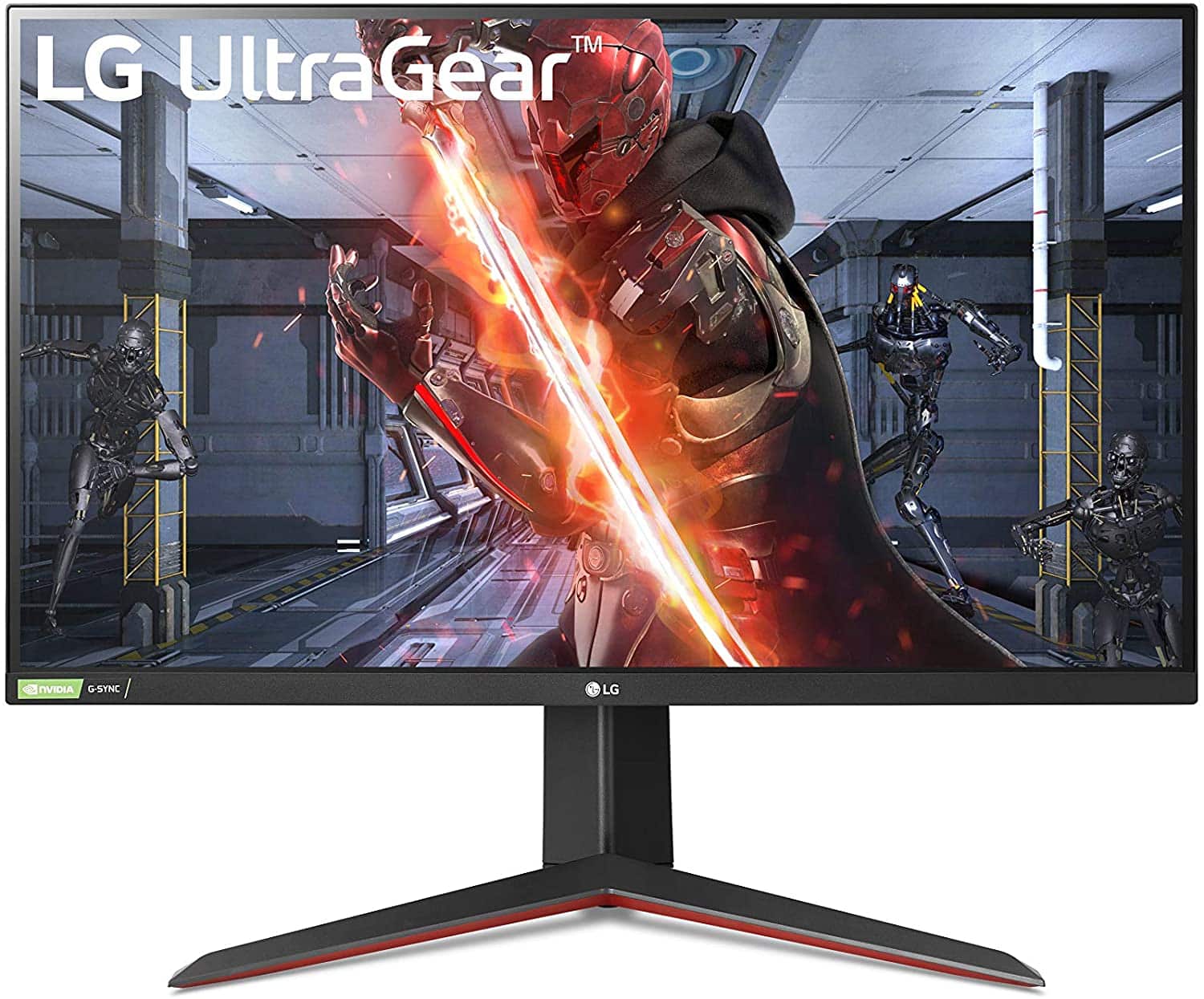 The LG 27GN850 is a superb gaming monitor that replaces the well-received LG 27GL850 without changing its winning formula. This monitor is the current sweet spot for enthusiasts, but 144Hz models have become more affordable since we now have 240Hz 1440p and 4K 144Hz variants in the market. What's most interesting about the LG 27GN850 is if it is a worthy successor to the 27GL850, so let's go ahead and take a closer look.

LG 27GN850 Specifications
Screen Size: 27 Inches
Resolution: 2560 x 1440 QHD
Aspect Ratio: 16:9
Panel Technology: In-Plane Switching (IPS)
Refresh Rate: 144Hz
Response Time: 1ms
Contrast Ratio: 1000:1
Brightness: 350cd/m²
Built-in Speakers: No
Stand: Height – Yes
Stand: Tilt – Yes
Stand: Swivel – No
Stand: Pivot– Yes
VESA Compatibility: Yes (100 x 100)
Connectivity: DisplayPort 1.4 x 1, HDMI 2.0 x 2, 3.5mm Headphone jack x 1
Dimensions (W x H x D): 24.2" x 22.7" x 11.5"
Weight: 14.1 lbs

Design and Features
The LG 27GN850 isn't that much different from its predecessor, and the only change you'll see is the logo at the back that now features the UltraGear symbol instead of LG. The monitor has a matte black finish that is accented with streaks of red in its discrete corners and edges. The display is bezel-free on three sides, but you will still see inner borders when it's in use.
It's not a compact monitor when it comes to dimensions, but the LG 27GN850 lost a pound versus its predecessor. You need almost a foot of depth on your desk, but the boomerang-shaped base doesn't eat up a whole chunk of your area. This won't matter for most users, but those with several peripherals like streamers might beg to differ.
It is noticeable that the brand did not spare any expense when it comes to the LG 27GN850's build quality. Its plastic panels don't feel cheap so they are sturdy, plus there are no cosmetic defects on any of the monitor's sides or edges. The stand also doesn't wobble, but the cable hook feels a bit flimsy which may become a problem if you regularly change cables for different devices.
The circular vents on the LG 27GN850's rear which usually contains the brand's Sphere Lighting feature are also present. However, the RGB LEDs are not exclusive to the flagship model, the LG 27GN950 which has a 4K 144Hz screen instead. The monitor still looks good even if it doesn't have lighting features, so it won't really be a bother especially since it's on the back panel.
One of our favorite characteristics of LG monitors is their convenient and easy to use OSD tools that almost every monitor they make includes. You will find an OSD joystick at the center of the bottom bezel, but you can also use the brand's OnScreen Control feature. The latter lets you adjust some settings in your desktop so it is even easier to use, especially while you are in the middle of a game.
The stand included with the LG 27GN850 offers tilt, pivot, and height adjustments so it's easy to get a comfortable view. The chunky stand, however, doesn't swivel, so using the device as a peripheral monitor isn't ideal. You can opt for VESA mounts, but it is only necessary for multi-display builds since it adds more cost.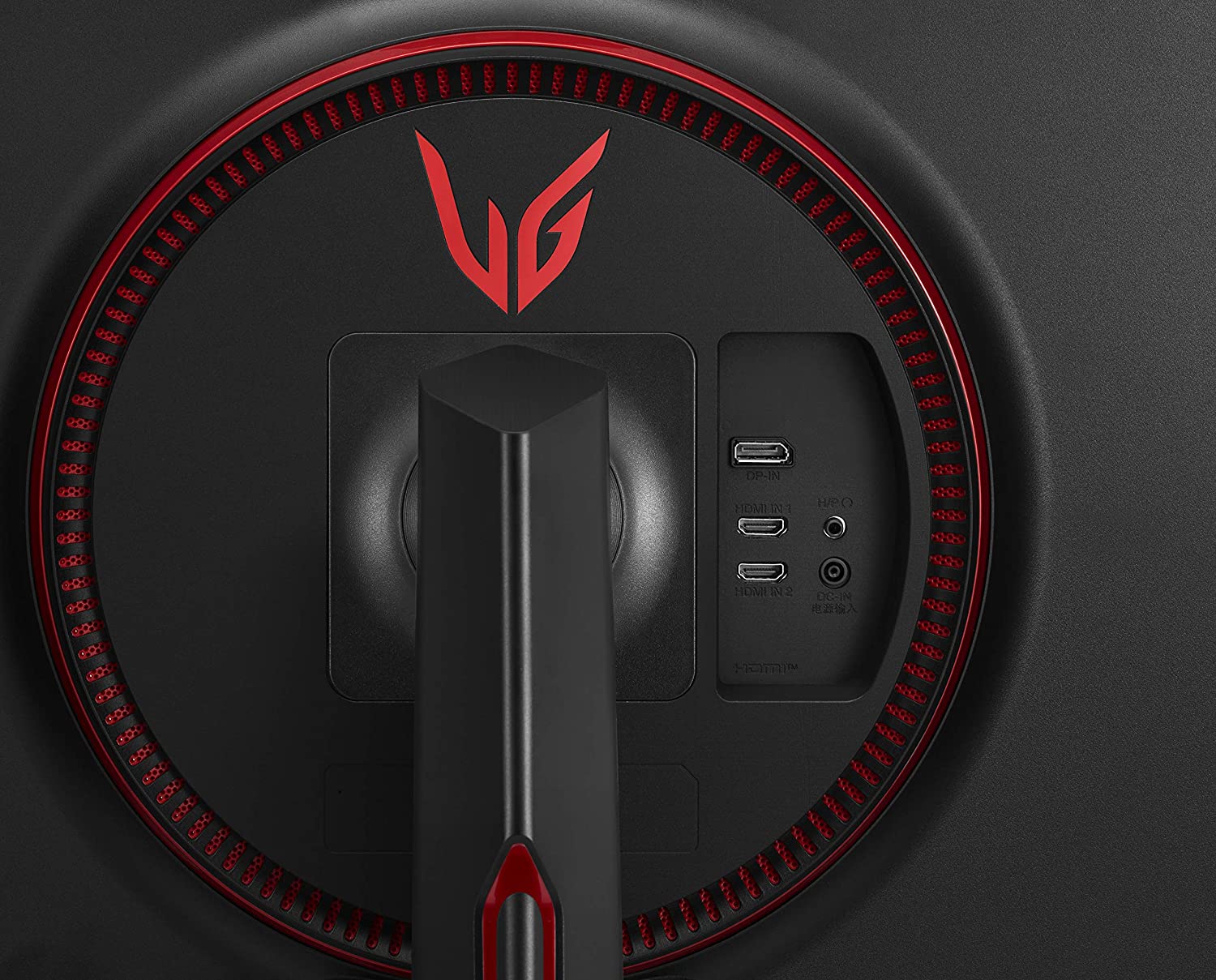 The brand skimped out on the LG 27GN850, but you still get DisplayPort 1.4 and two HDMI 2.0 ports for your PC and gaming consoles. However, they removed the USB ports on this iteration, so you lose a bit of functionality. That's not a major loss, but those USB ports could come in handy in some situations, especially if you are particular with cable management.
The LG 27GN850 doesn't have speakers, but that's okay since its intended audience will most likely use gaming headsets. Built-ins are also part of the handy extras you can get from a high-end monitor, but it is still forgivable if they aren't included.
Display and Performance
The LG 27GN850 boasts a 27-inch IPS panel with a 2560 x 1440 resolution, a 144Hz refresh rate, and a 1ms response time. The backlight has a maximum 350 cd/m2 output, while the contrast ratio is listed at 1000:1 like most IPS panels. This model is listed as HDR10-compatible, but it can only emulate the effects since it doesn't come equipped with necessary specifications such as a FALD backlight.
1440p is perfect at 27 inches since it offers the best balance between sharpness and visibility. You get more than 60% increase in virtual space, so games look bigger with more details compared to 1080p. Users also won't struggle with productivity use since text and other small objects are still clear and legible even if scaling isn't used.
The LG 27GN850 offers more than 100% sRGB easily, but the monitor's DCI-P3 only reached 82% which is still fairly wide. The screen looks punchy and vibrant, but its default accuracy average of dE 2.89 could use some improvements. Its still within acceptable limits, but the score is slightly worse than its predecessor.
Thankfully, its very easy to correct the LG 27GN850's color with just a few tweaks in the OSD. Manually calibrating can get a dE average of 0.73 which is better than the old model. Calibrating with a colorimeter can get even better results, but its not necessary since the OSD tweaks are effective enough.
The main weakness of the LG 27GN850 is its contrast ratio which only reached a dismal 890:1 at 60% brightness. The screen looks washed out when viewed in the dark, but this is common with most IPS monitors. The backlight, on the other hand, doesn't reach its full rating since it maxed out at 330 cd/m2, but even that is plenty for daily use.
Panel uniformity for the LG 27GN850 is great since there are no considerable backlight leaks or clouding issues on the monitor. The variance in the spread of the backlight is minimal, so the screen looks evenly lit while playing games. Take note that this aspect varies between every unit, so there are better and worse samples out there.
The LG 27GN850's responsiveness is its most impressive characteristic since it's practically blur-free. Setting monitor's overdrive to its Normal setting is all you need to avoid the already minimal persistence that shows up in contrasting transitions. The Fast and Faster levels of this feature are unusable since they add noticeable overshoot or advanced ghosting.
The LG 27GN850 is a FreeSync gaming monitor, but it also works flawlessly with Nvidia's G-Sync Compatible mode. Its always nice to have a monitor that works with both VRR solutions since you don't have to stick to one GPU brand every time you upgrade. Input lag is low at 4ms at 144Hz, so there is no need to worry about de-synced instances or delays in the heat of battle.
Thoughts on the LG 27GN850
The LG 27GN850 is a decent IPS monitor, but it needs a bit of tweaking to maximize the color advantage of its IPS panel. There is no question about its speed since it has low latency and its pixel response time is top-notch. Its compatibility with both VRR solutions is a huge plus, especially for those who upgrade their GPU to the current best every release cycle.
However, the LG 27GN850 isn't a big improvement over its predecessor which still has the upper hand in color accuracy and features. However, the advantage is quite small and it even becomes negligible once you discover that this model is cheaper at $399.99. it's a superb buy for the speed-conscious, but alternatives like the Asus VG27AQL1A are still better when it comes to image quality.
Pros:
Lower Release Price
Great Pixel Response Time and Low Input Lag
Excellent Calibration Results
FreeSync/G-Sync Compatible
Cons:
Predecessor has Better Performance
Limited Availability
Default Accuracy Needs Improvement
About the Author: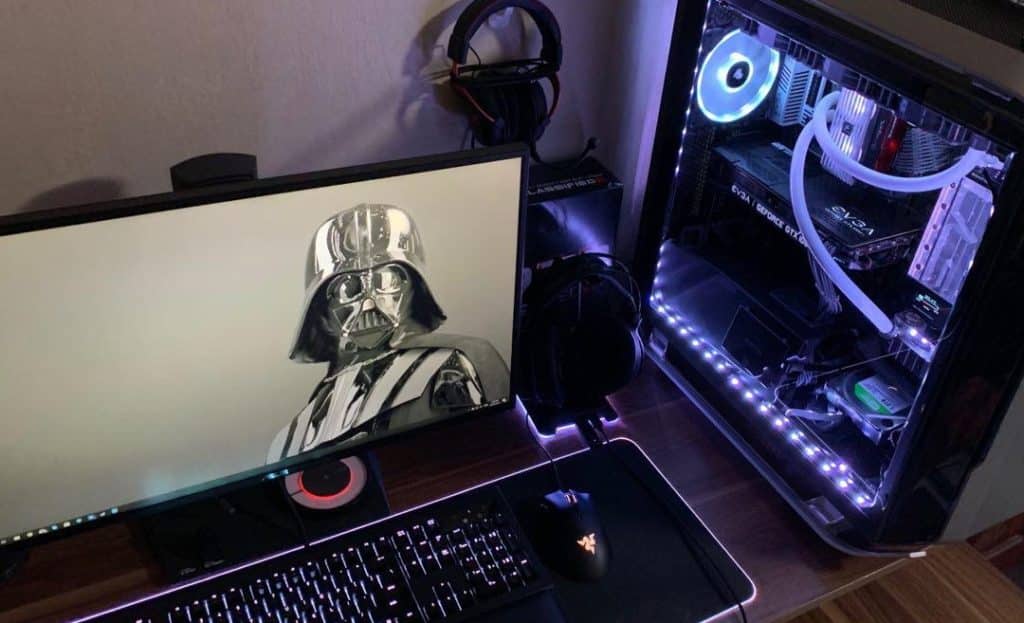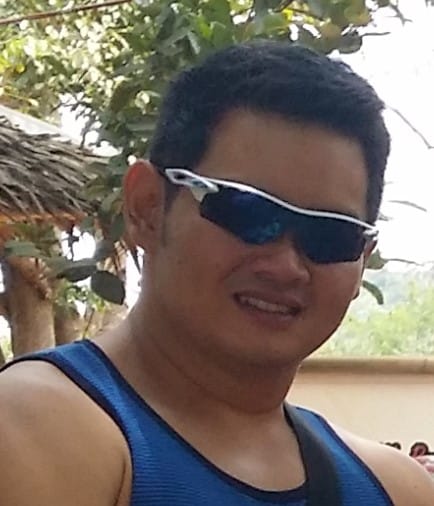 Paolo is a gaming veteran since the golden days of Doom and Warcraft and has been building gaming systems for family, friends, and colleagues since his junior high years. High-performance monitors are one of his fixations and he believes that it's every citizen's right to enjoy one. He has gone through several pieces of hardware in pursuit of every bit of performance gain, much to the dismay of his wallet. He now works with Monitornerds to scrutinize the latest gear to create reviews that accentuate the seldom explained aspects of a PC monitor.