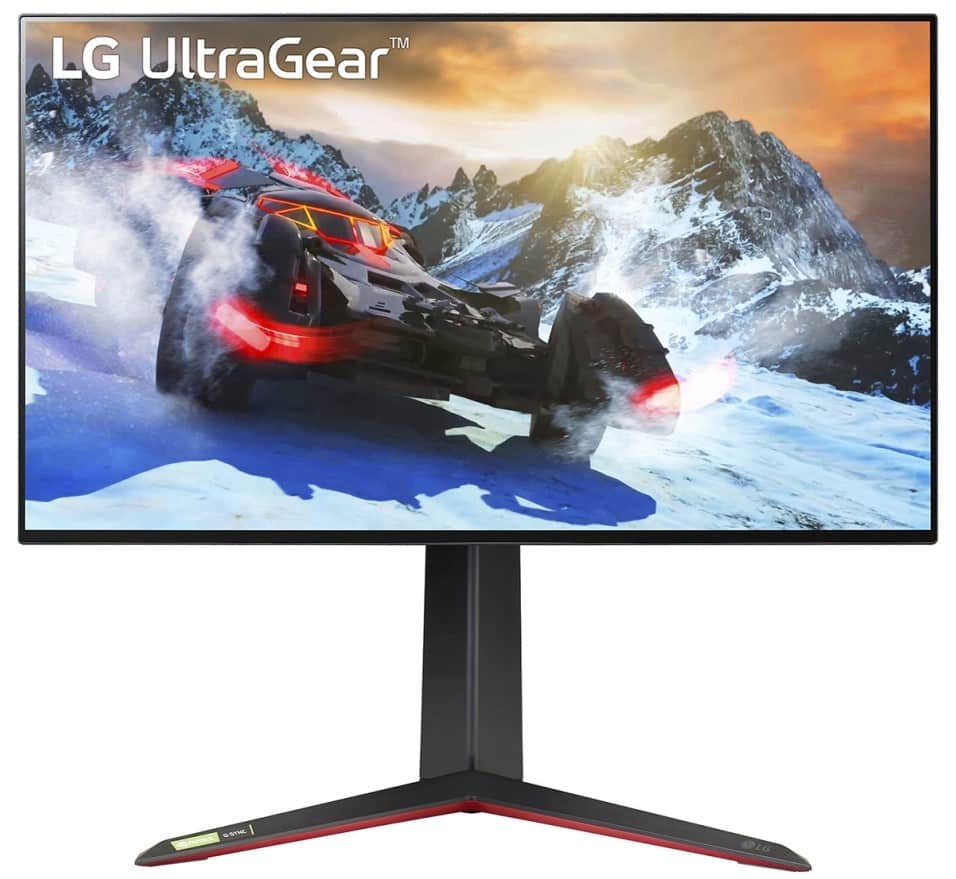 The LG 27GP950-B is an exciting gaming monitor thanks to its overclocked 4K display and its compatibility with next-generation consoles. It's the first UltraGear monitor to offer HDMI 2.1 support which will allow the PS5 and Xbox Series X to run a 4K 120Hz output. The LG 27GP950-B looks great as a premium multi-platform monitor, but is its performance worth every penny?

LG 27GP950-B Specifications
Screen Size: 27 Inches
Resolution: 3840 x 2160 4K UHD
Aspect Ratio: 16:9
Panel Technology: In-Plane Switching (IPS)
Refresh Rate: 160Hz
Response Time: 1ms
Contrast Ratio: 1000:1
Brightness: 400 cd/m2 (600 cd/m2 HDR)
Speakers: Yes (2 x 2 Watts)
Stand: Height – Yes
Stand: Tilt – Yes
Stand: Swivel – No
Stand: Pivot – Yes
VESA Compatibility: Yes (100 x 100)
Connectivity DisplayPort 1.4 DSC x 1, HDMI 2.1 x 2, USB 3.0 x 2, 3.5mm Jack x 1
Dimensions (W x H x D): 23.9" x 22.6" x 11.5"
Weight: 17.4 lbs

Design and Features
The LG 27GP950-B starts out like all UltraGear gaming monitors with its familiar aesthetic that tries to blend minimalism with gamer vibes. The monitor has a matte black aesthetic with red streaks in the right spots so it doesn't look too gaudy like other options. The display is bezel-free on three sides, but you will still see inner borders when it's in use.
27-inch monitors aren't that big, but this model manages to ask for more space compared to other options. It needs almost a foot of depth when assembled due to its hefty stand, so it might interfere with some of your bigger peripherals like speakers or full-sized keyboards. It is not too heavy at 17.4 pounds, so it will be fairly easy to move around if you rearrange often.
Build quality for the LG 27GP950-B is great even if it mostly uses plastic on its parts. The chassis has some flex if you squeeze it hard enough, but that doesn't mean that it's fragile and it will easily break or crack. The stand is firm and stable, so you won't have to deal with sagging or wobbling while in the heat of battle.
The LG 27GP950-B has an OSD joystick just under the LG logo for easy and convenient access to its menus and features. You can also use LG's OnScreen Control app with this model so you can adjust some settings directly in your OS. Some premium models go as far as offering a remote, but that's unnecessary if you have this kind of implementation.
Another noteworthy feature of the LG 27GP950-B is its RGB LEDs at the back called Sphere Lighting 2.0. The LEDs are arranged in a circle around the bulge so its glow spreads out evenly across the back of the device. It's important because the even glow doubles as a bias light which helps with eye safety and comfort during extended use.
The stand included with the LG 27GP950-B isn't fully adjustable, but it works fine in providing a comfortable viewing angle. You can tilt, pivot, and adjust the height of the screen and the hinge is firm enough to not lose the angle you've set. You can use VESA mounts with this model, but it's not completely necessary unless you have multiple screens or if you have a small desk.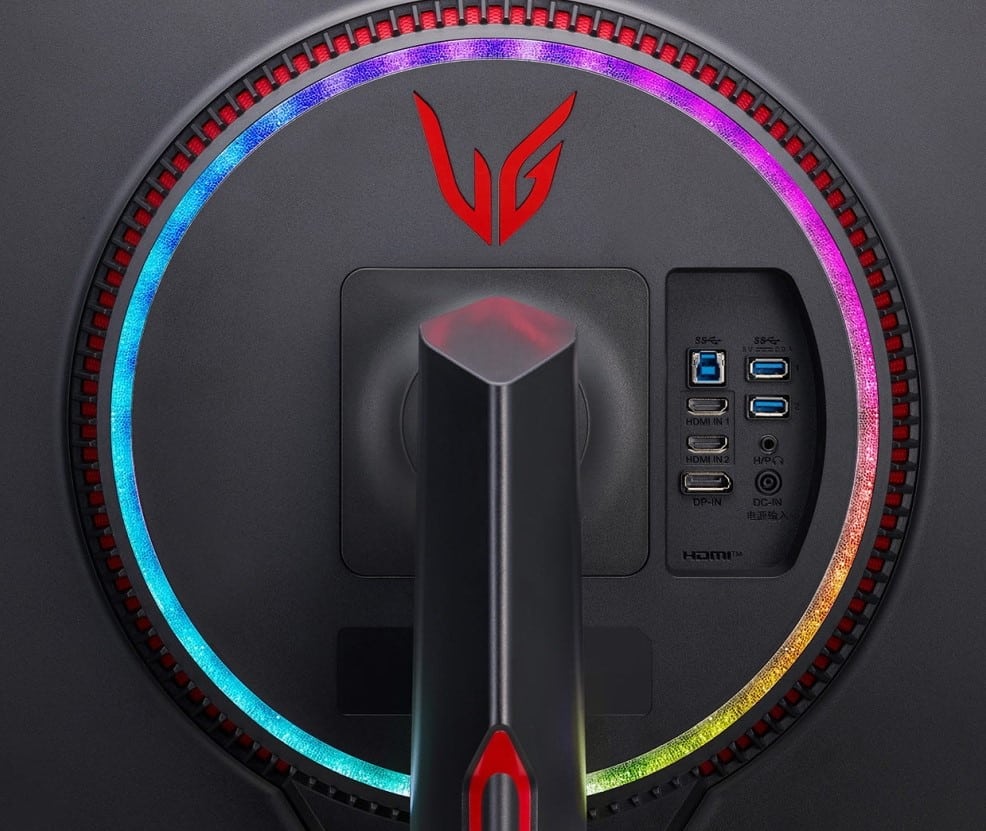 One of the more special features of the LG 27GP950-B is its connectivity layout which includes DisplayPort 1.4 with DSC and two HDMI 2.1 slots. The latter supports 4K 120Hz on the latest gaming consoles, while the DP slot can be used for PCs to get the full 4K 160Hz. You also get two usable USB 3.0 ports and a 3.5mm jack for peripherals and accessories.
We think it is unfair that the LG 27GP950-B still doesn't include speakers in its feature set since it's not cheap. The $900 SRP is a lot of money even if it's below what 4K 144Hz monitors usually ask for in the market. However, it is still forgivable since gamers will usually prefer headsets or desktop speakers for better focus and immersion.
Display and Performance
The LG 27GP950-B sports a 27-inch IPS panel with a 3840 x 2160 resolution, a 160Hz refresh rate, and a 1ms boosted response time. The backlight has a 400 cd/m2 typical output while the contrast ratio is listed at 1000:1 like most IPS panels. This model is HDR 600 certified, so it has a higher peak brightness and better HDR performance.
4K at 27 inches can be too crisp for some users, so it might be too difficult to read or process documents without scaling. However, games and movies look considerably better and more detailed, making them more enjoyable for enthusiasts. The downside here is 4K's GPU requirements which only a few top-shelf cards can handle.
The LG 27GP950-B renders more than 100% sRGB and around 96% DCI-P3 for stunning color and vibrancy. It's pre-calibrated out of the box, resulting in a deltaE average of only 1.97 using its default settings. most users won't need to calibrate this monitor since the screen is already balanced so color deviances won't be noticeable.
Calibrating the LG 27GP950-B resulted in an even more impressive dE average of only 0.45 which makes it usable for editing work. You will need a colorimeter to get a result like this, and those don't come cheap. You should be okay with the default setting plus a few minor tweaks for pure gaming, so don't spend the extra unless you are into color-critical work.
Its backlight peaked at 410 cd/m2 in SDR but it reached as much as 670 cd/m2 when it is HDR mode is active. Its contrast ratio on the other hand peaked at 1201:1, but the monitor was still unable to produce deep blacks. Its edge-lit local dimming feature did not increase that exponentially, so you still need to go with a more expensive FALD-equipped unit if you want to enjoy this feature.
Panel uniformity for the LG 27GP950-B could also use some improvements since there were noticeable clouding issues in dark scenes. This is less of an issue in full-color scenes but got annoying as soon as the screen dimmed down. Note that this varies between units due to the nature of IPS technology, so there are better ones out there.
The LG 27GP950-B's pixel response time is excellent so you won't need to use too much overdrive to avoid blurring and persistence. Using the Normal overdrive level is already enough in avoiding this issue. Setting it too high will induce visible overshoot which will ruin your visual experience.
The LG 27GP950-B is compatible with both FreeSync and G-Sync so you can use any of the two brand's top-tier GPUs for it. VRR is extremely important for gaming in 4K, but flexibility is equally as crucial since the GPU market isn't stable. Input lag sits at 4ms at 160Hz so there is no need to worry while gaming on PC, PS5, or the Xbox Series X.
Thoughts on the LG 27GP950-B
The LG 27GP950-B is an excellent choice if you want a vibrant and accurate screen for multiplatform gaming. Its 4K 160Hz is a sight to behold while gaming on a high-end PC while its HDMI 2.1 connectivity takes care of 4K 120Hz for the next-gen consoles. It's a solid choice for avid gamers who don't want to spend four digits on a high-end display or TV.
However, the LG 27GP950-B is still incapable of superb HDR performance even if it qualifies for VESA's middle standard. Its brighter with more visible improvements in the highlights and details, but its limited local dimming feature and its diluted black luminance are still an issue. Overall, it is an excellent buy, especially if you have a PS5 or the Xbox Series X in your gaming setup.
Pros:
Great Image Quality and Gamut Coverage
HDMI 2.1 for 4K 120Hz with Consoles
Crisp and Clear IPS Panel
Fast and Responsive IPS Monitor
Cons:
Limited Contrast and HDR Performance
Pricey
About the Author: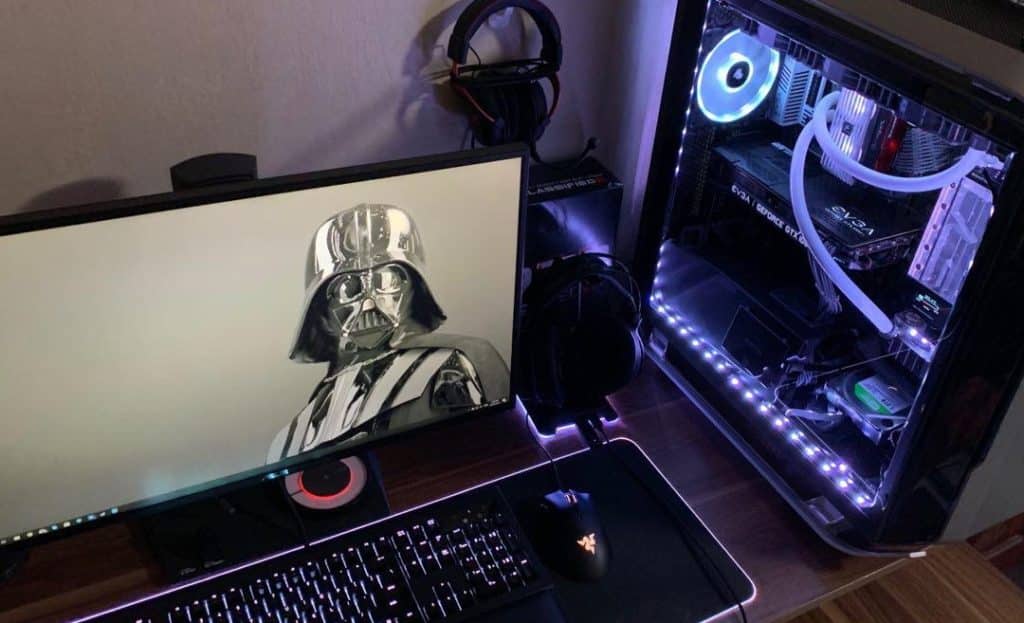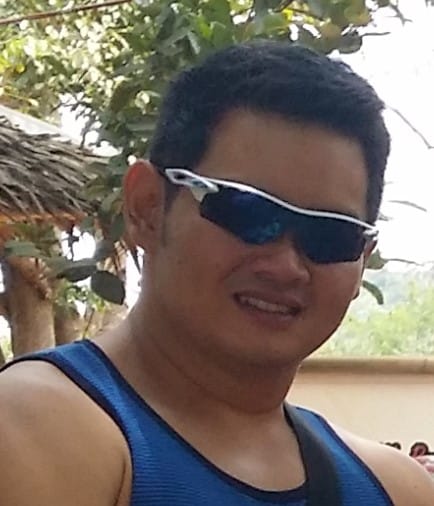 Paolo is a gaming veteran since the golden days of Doom and Warcraft and has been building gaming systems for family, friends, and colleagues since junior high. High-performance monitors are one of his fixations and he believes that it's every citizen's right to enjoy one. He has gone through several pieces of hardware in pursuit of every bit of performance gain, much to the dismay of his wallet. He now works with Monitornerds to scrutinize the latest gear to create reviews that accentuate the seldom explained aspects of a PC monitor.