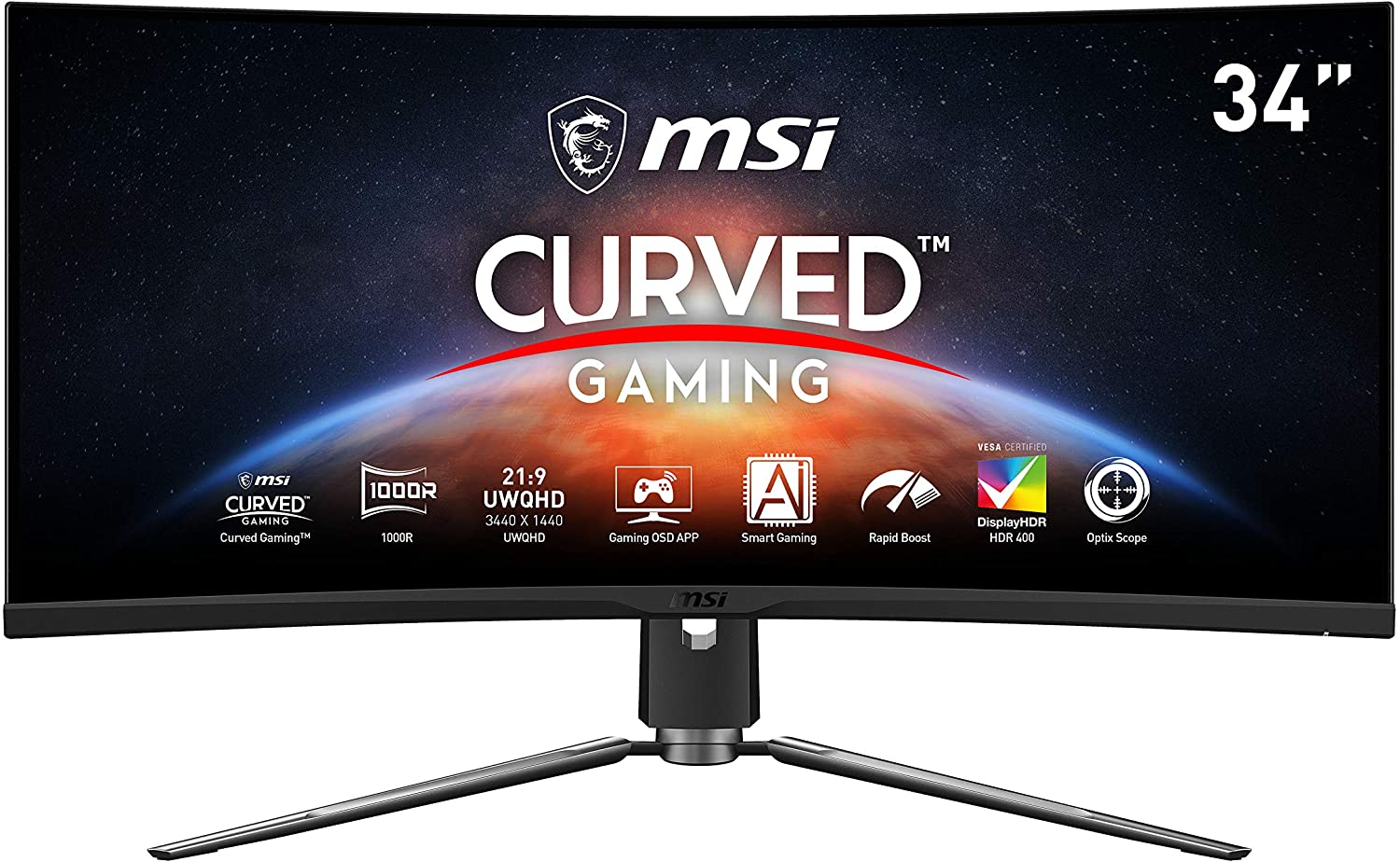 The MSI Artymis 343CQR is a premium gaming monitor from their MPG line that offers an immersive curve and impressive colors. 1000r curvature is becoming more common and popular, especially with the gamer-centric variants. Let's check and see if the MSI Artymis 343CQR is worth its higher price in a category that now has sub-$500 options like the Gigabyte G34WQC.

MSI Artymis 343CQR Specifications
Screen Size: 34 Inches
Resolution: 3440 x 1440 UW-QHD
Aspect Ratio: 21:9
Panel Technology: Vertical Alignment
Refresh Rate: 144Hz
Response Time: 1ms MPRT
Contrast Ratio: 3000:1 (Static)
Brightness: 550 cd/m²
Built-in Speakers: No
Stand: Height – Yes
Stand: Tilt – Yes
Stand: Swivel – Yes
Stand: Pivot – No
VESA Compatibility: Yes (100 x 100)
Connectivity: DisplayPort 1.4x 1, HDMI 2.0 x 2, USB-C x 1, USB 3.2 x 3, 3.5mm Audio Jack x 1
Dimensions (W x H x D): 31.31" x 16.63" x 12.43"
Weight: 20.22 lbs

Design and Features
The MSI Artymis 343CQR sports a revamped design that gamers and fans of the brand will love. The monitor has a matte black finish accented with a dash of gloss at the back and a gunmetal base that looks sweet. The display is bezel-free on three sides, but you will still see panel borders when it's in use.
The MSI Artymis 343CQR needs a lot of space, so you have to prep your desk before it arrives at your doorstep. The device once fully assembled will need more than a foot of depth due to its curve and stand design. Users with bookshelf speakers might need to deal with a lot of rearranging if their desks are small.
You can consider the MSI Artymis 343CQR as an upgrade over its predecessors since it looks and feels more refined. Its build quality is superb and every detail on the monitor is polished with precision which further certifies its premium nature. It uses a lot of plastic, but it feels sufficiently reinforced and there is no annoying wobbling from the stand.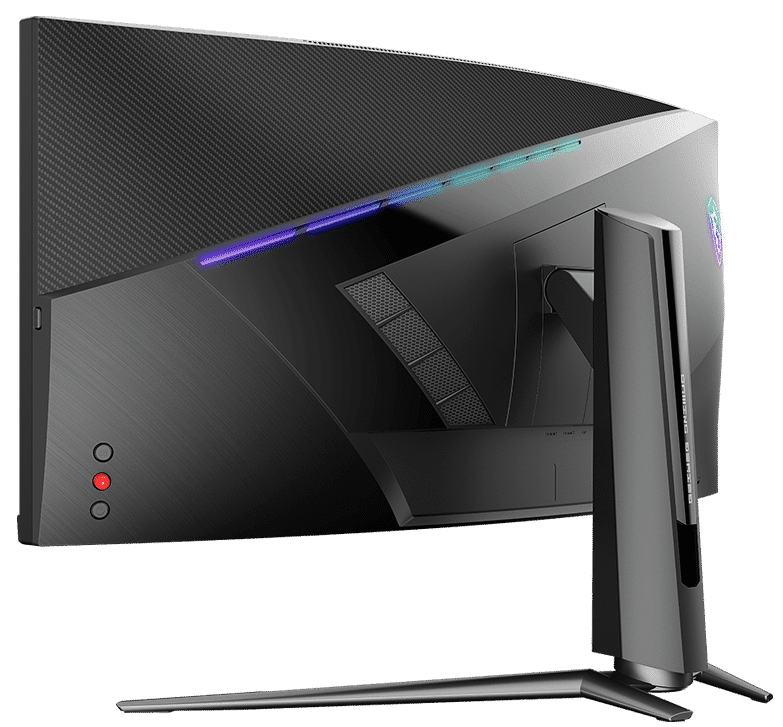 Another notable add-on on the MSI Artymis 343CQR is its RGB lighting courtesy of the slanted LED strip and the glow-up logo at the back. It is nice to have if you position the monitor where you can see the lights, but they aren't bright enough for bias lighting unless the room lights are off. Its RGB only works with MSI's Mystic Light, so it will pile up with other RGB programs if you don't have other MSI gear.
The MSI Artymis 343CQR  has an OSD button for easy access to its features and capabilities. We're always thankful for this tiny gadget since users won't have to go through messy keystrokes which are time-consuming and confusing. Another bonus is MSI's Gaming OSD app which lets you tweak settings on the fly using a mouse and keyboard.
The stand included with the MSI Artymis 343CQR offers tilt, swivel, and height adjustments for your convenience.  There is no reason to pivot the screen since ultrawides aren't meant for portrait use anyway. You can swap this part out with a VESA mount, but it is only recommended if you need space since it adds more to your total spend.
The connectivity layout on the MSI Artymis 343CQR  offers DisplayPort 1.4, two HDMI 2.0 slots, and a USB-C port with DP Alt Mode. You also get a trio of USB 3.2 ports for accessories and a 3.5mm jack for convenience. It's nice to have USB-C with gaming monitors, but we wish brands would upgrade the wattage so it can charge laptops like MacBook Pros sufficiently.
The MSI Artymis 343CQR doesn't have speakers that are useful as secondaries for instances where the headset becomes too hot and heavy.  It's always nice to have built-ins to increase a monitor's value per dollar, especially at this price range. However, it's forgivable for us since headsets or surround systems are more suited if you are after immersion in gaming and movies.
Display and Performance
The MSI Artymis 343CQR boasts a 34-inch curved VA panel with a 3440 x 1440 resolution, a 165Hz refresh rate, and a 1ms MPRT response time. The backlight is rated with a 550 cd/2 maximum while the contrast is listed at 3000:1. This model has a bright backlight, but it's only certified for HDR 400 which is limited.
The 1000r curvature of the MSI Artymis 343CQR is particularly notable because it's both good and bad for certain scenarios. The deep curve is great for immersive gaming, but it can look distorted when working on apps like AutoCAD. It's in a way, counter-productive to the notion that ultrawides are great as all-arounders.
You won't have problems with the MSI Artymis 343CQR when it comes to sharpness and visibility. The QHD screen looks crisp and clear for games, while small objects like text are still very legible even without scaling. The extra space is a welcome upgrade for productivity, but it also means you need more GPU horsepower for the extra pixels.
The MSI Artymis 343CQR offers great color quality starting with its 100% sRGB, 88% DCI-P3, and around 84% Adobe RGB coverage. Color accuracy is decent with a deltaE average of only 2.58 which means discolorations won't e readily noticeable. That's far from perfect, but it's already acceptable for gaming and regular use.
Calibrating the MSI Artymis 343CQR is beneficial since you can lower the dE average to around 0.54. that score puts it next to prosumer monitors, but the downside is you need a pricey colorimeter to achieve it. Most gamers will be happy with the default setting plus a few minor tweaks, so it isn't worth buying unless you work in creative industries.
The MSI Artymis 343CQR's backlight didn't reach its specification since it was limited to 354 cd/m2 at 100%. However, contrast is impressive at 3550:1 at 60% backlight, so blacks are deep and colors are rich. But on the other hand, HDR performance is limited, so we don't recommend getting this monitor if that's what you are after.
Panel uniformity for the MSI Artymis 343CQR could use some improvements since there are light leaks on the screen's corners. Black and dark images show some clouding because of it, but full-color scenes aren't affected. This aspect varies between every unit, so don't worry since there are better ones out there.
Pixel responsiveness for the MSI Artymis 343CQR is good enough for most gamers, but limited compared to some competitors. Fast-moving objects have halos, but general blurring and smudging won't e a massive issue. The monitor's overdrive level s aren't effective, so your only option is to use the backlight strobing mode which limits the panel's brightness.
Another important feature of the MSI Artymis 343CQR is its AI-controlled black equalizer feature. You can manually set its strength at the expense of contrast, but AI mode adjusts the screen's brightness according to the current scene. Its effectiveness is mixed and dependent on the game, so we'll leave it to you to decide if it's good to go or not.
It's also noteworthy that the monitor does have a dedicated console mode for the next-gen devices. Using it will automatically make the monitor compatible with the PS5 and the Xbox Series X's 120Hz 1080p mode. However, the two are limited to 16:9, so the sides of the screens will look like black bars.
The MSI Artymis 343CQR is compatible with both FreeSync and G-Sync so you are always protected by VRR from tearing. It's great to have both since AMD and Nvidia have compelling GPUs for high-end gaming. Input lag sits at 4ms at 165Hz, so there is no need to worry about delays while enjoying games.
Thoughts on the MSI Artymis 343CQR
The MSI Artymis 343CQR is a great monitor to buy based on its imaging performance, design, and unique features. The screen offers great color fidelity out of the box while its contrast is particularly strong. Extra features like Adaptive-Sync and the AI-powered black equalizer are nice add-ons alongside the Mystic Light RGB.
However, it will be difficult to justify the MSI Artymis 343CQR and what it has to offer against something more affordable. We now have ultrawides below $500 like the Acer XV340CK or the Gigabyte G34WQC. The MSI Artymis 343CQR is a superb buy, but it's not the best bang for your buck in the market right now.
Pros:
Great Color Quality (Default and Calibrated)
165Hz 1440p Ultrawide
Attractive Gaming Design with Mystic Light
USB-C Included
FreeSync/G-Compatible
Cons:
Higher Price
Limited HDR Performance
Not as Fast as other 1ms MPRT Monitors
-About the Author: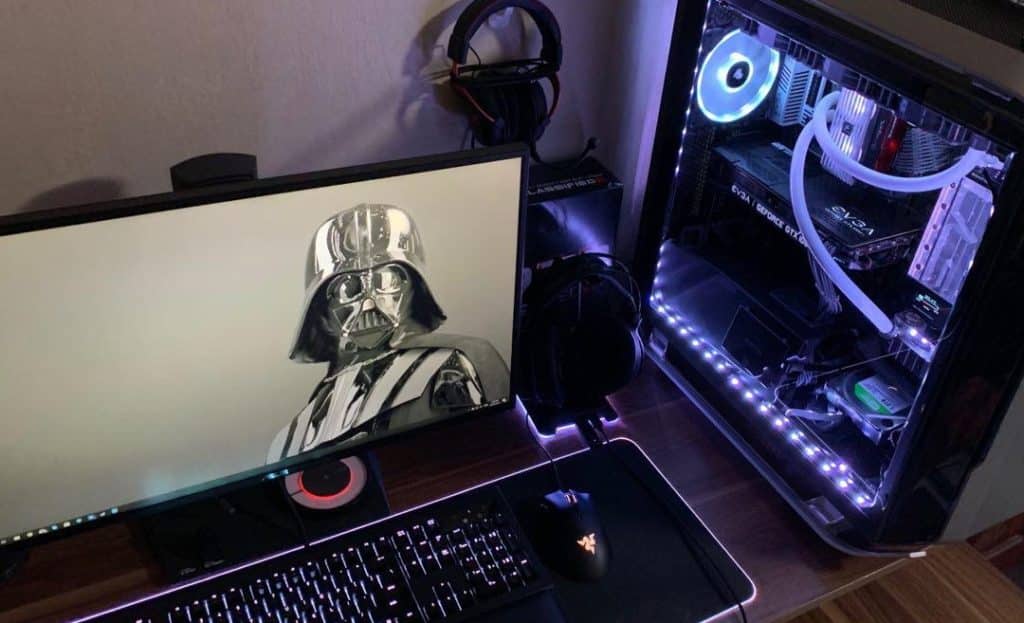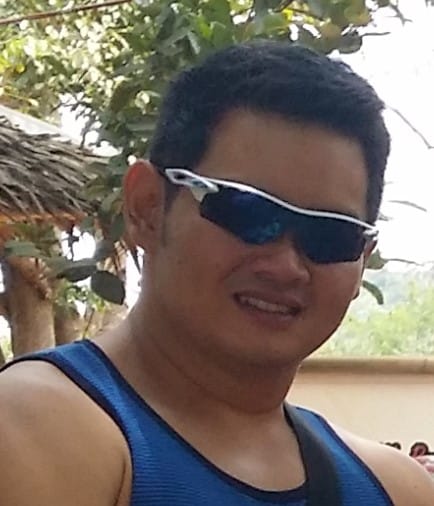 Paolo is a gaming veteran since the golden days of Doom and Warcraft and has been building gaming systems for family, friends, and colleagues since his junior high years. High-performance monitors are one of his fixations and he believes that it's every citizen's right to enjoy one. He has gone through several pieces of hardware in pursuit of every bit of performance gain, much to the dismay of his wallet. He now works with Monitornerds to scrutinize the latest gear to create reviews that accentuate the seldom explained aspects of a PC monitor.