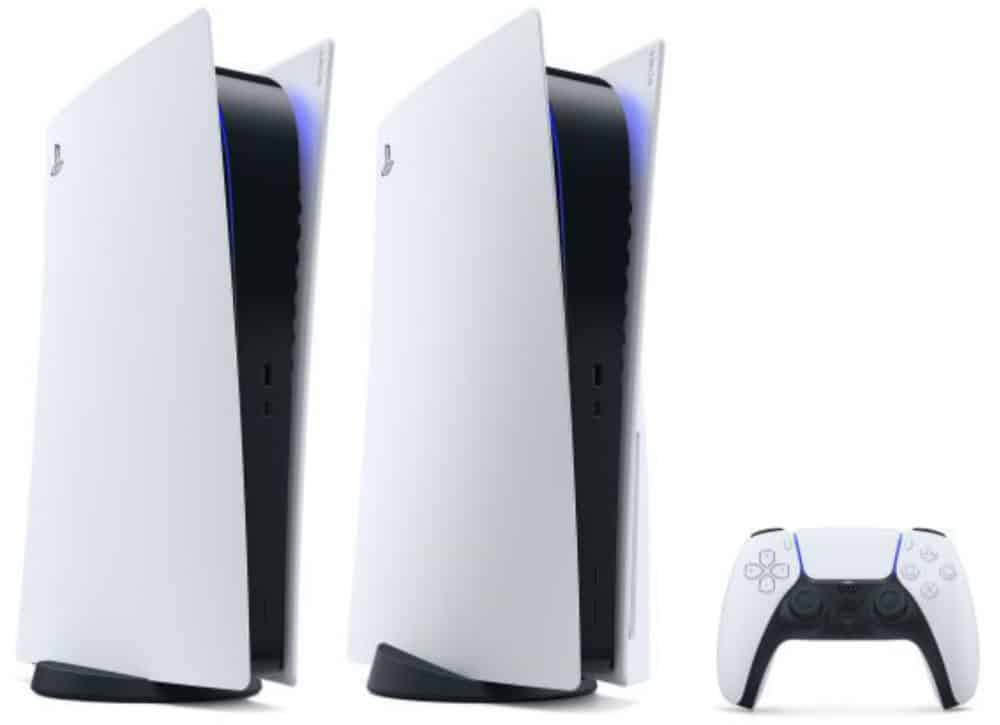 The Sony PlayStation 5 or simply PS5 is almost upon us, so you might be wondering which monitor is best to buy for it. The brand has been the most secretive so far, releasing as few details as possible even if we are so close to the release date. While we're sure that we are in for a surprise, all the secrecy Sony is keen on is driving would-be owners on which best monitors to buy for the PS5.  
What We Know About the PlayStation 5 So Far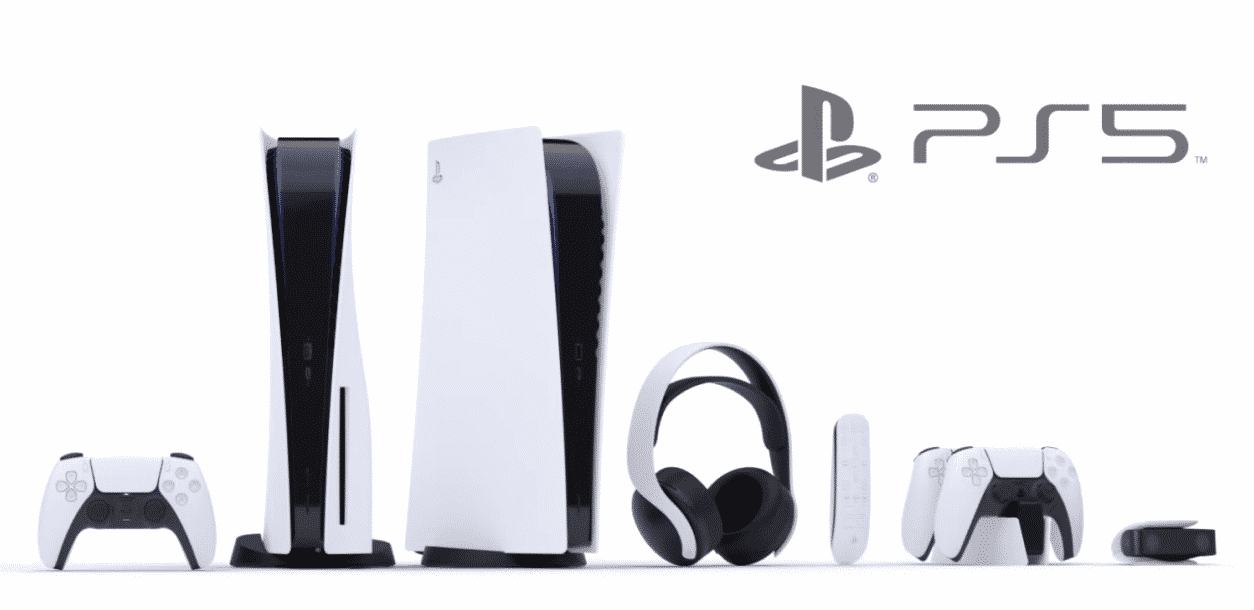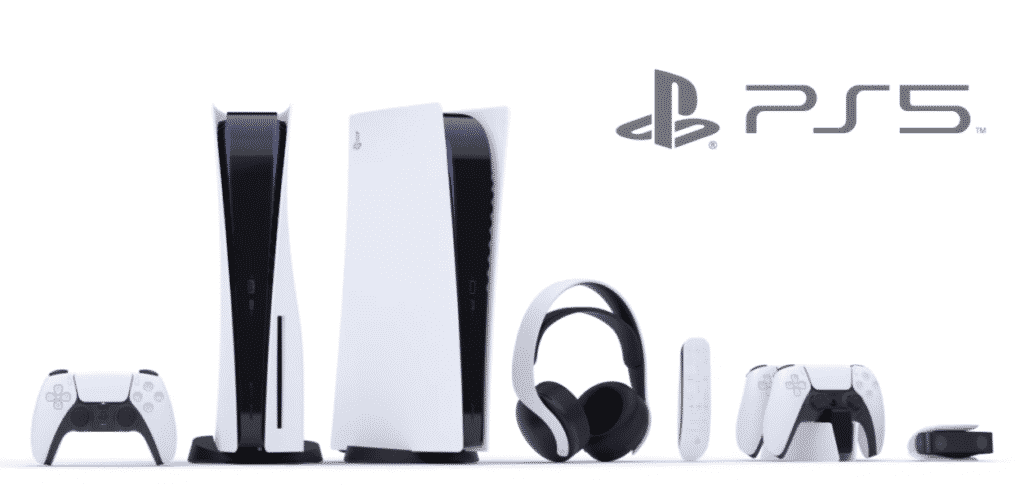 The Sony PlayStation 5 went with the classic VCR-like form factor, but with a unique contoured shape that makes it look ultra-modern. The white and black combination created mixed opinions, but we're sure more editions with a color suited for everyone's taste will be available soon enough. The PS5 will also come in two flavors; one with the Bluray drive and one without for those who want to digitize their library.
The Sony PlayStation 5 is also visibly bigger than most consoles from previous generations, but Sony explained that this is due to an elaborate cooling design for it. It includes a Dual Shock controller that charges via USB and compatibility with an HD camera accessory. A new slate of accessories will become available for it, but what's most important of them all is its compatibility with the existing PSVR set.  
The specs so far are almost identical to the Xbox Series X since the PlayStation 5 uses an AMD Zen2-based CPU with 8 cores, 16 GB GDDR6 video memory, and a comparable GPU with variable frequency. The clocks are lower compared to the Series X, but we all know that these numbers mean nothing compared to real-world benchmarks.
Another excellent feature of the Sony PlayStation 5 is its customized 825 GB SSD which is impressively fast with a 5.5 GB/s throughput. This means that loading times will be shorter and it's one of the proponents that let you continue where you left off when waking up the PS5 from a break. The new console will require an NVMe SSD for expansion, but HDDs are still usable but for PS4 games only.
The Sony PlayStation 5 is designed to revolutionize the gaming experience according to Sony execs since one of the improvements for it focused on speed and smoothness. Add the upgraded hardware to a new and improved, highly optimized UI and you can get that and more. But again, all of these remain to be seen at this time since Sony hasn't been generous with review samples and performance benchmarks.
But what's important for us in finding the best monitors to buy for the PS5 are the actual resolutions and refreshes it supports via its HDMI 2.1 port. Sony, so far, has only mentioned 4K 120Hz and 8K UHD, along with the usual 480p, 720p, 1080i, and 1080p formats. There was no mention if the console can do high-refresh rates at lower resolutions, plus it looks like 1440p isn't just like the older models.
What are the Best Monitors to Buy for the PS5?
The problem is that there are no monitors available at this time that has HDMI 2.1, so most will be limited to 4K 60Hz. The currently available options that offer HDMI 2.1 are high-end TVs, so the quickest answer is there are none. However, brands like Asus are already working on a solution to this dilemma, so it is only a matter of time until we get what we want.
We've also caught wind of a solution called the RTD2173 which converts DP 1.4 signals to HDMI 2.1 and a 3840 x 2160 at 240Hz maximum output. However, it has to be reversible or work both ways since we are dealing with an HDMI 2.1 output signal to insert into a monitor with DP1.4. It's currently in the works, so it's only a sliver of hope for those who want gaming monitors instead of TVs.
What are the Best Monitors to Buy for the PS5?
Let's go with the first few HDMI 2.1 displays available for those who want to maximize the Sony PlayStation 5's 4K 120Hz output. Again, there are no monitors available right now, but there are excellent gaming-grade TVs plus a few upcoming products listed below.
LG OLED C9 – Affordable 4K OLED TV with HDMI 2.1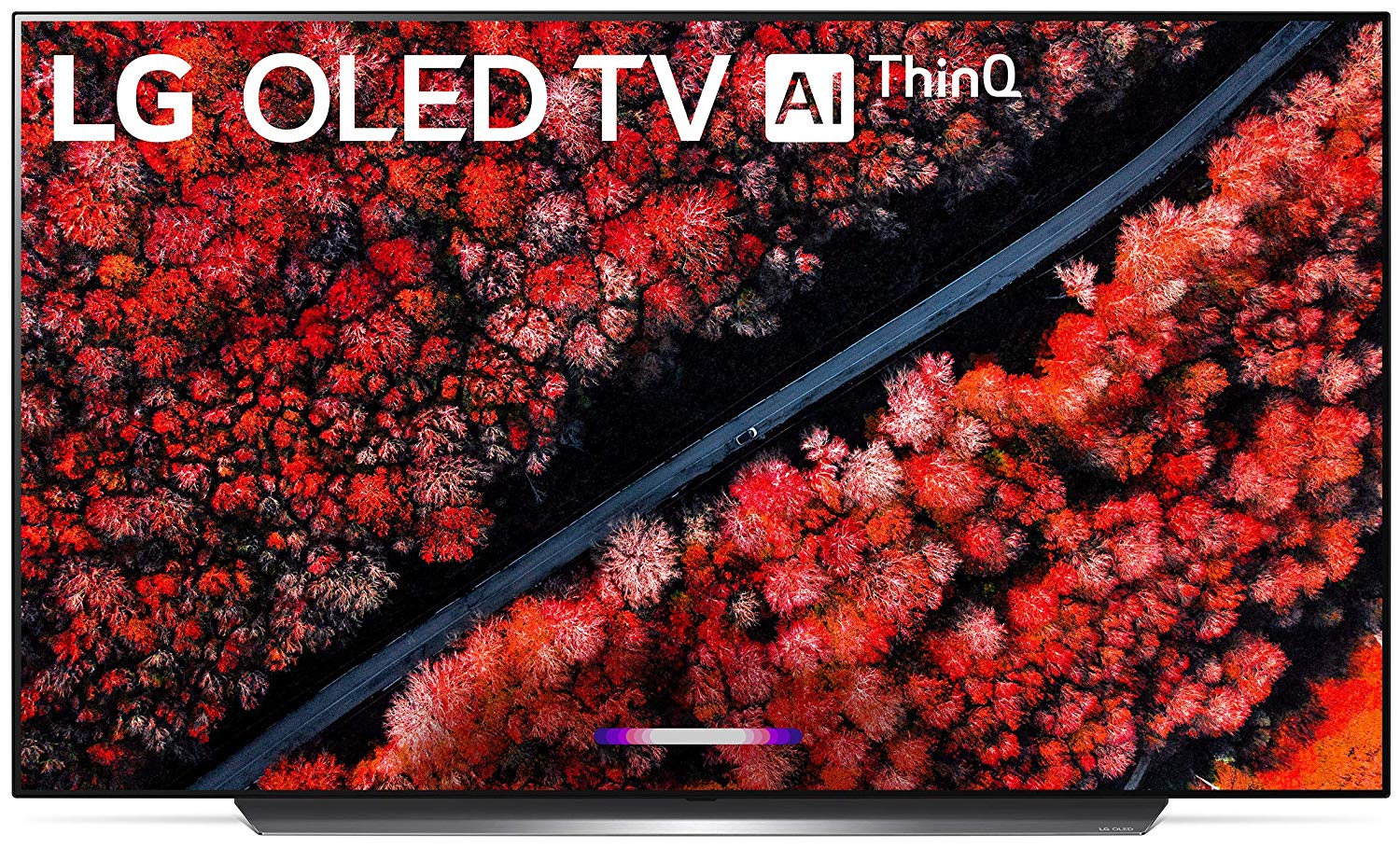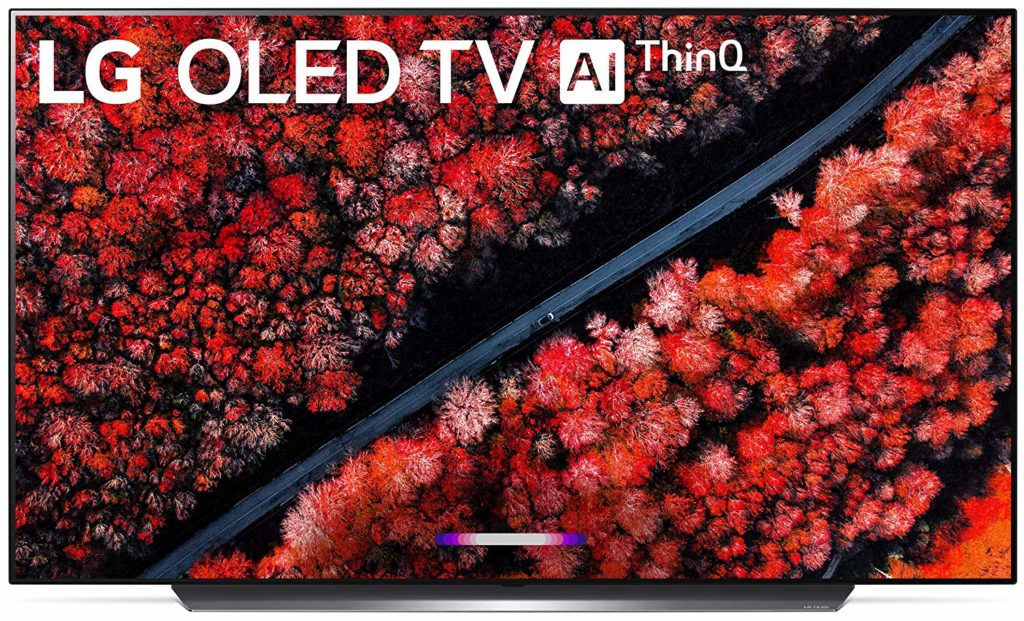 The LG OLED C9 series used to be part of the brand's flagship portfolio until it was replaced by the CX models this year. It's also one of the very few models that readily has HDMI 2.1 even if there was limited to no use of its capabilities last year. It is one of the best monitors to buy for the PS5 (it's a TV, but it is as fast as a monitor) since it is now heavily discounted like all older versions of products.
LG OLED CX – Best 4K HDR OLED TV with HDMI 2.1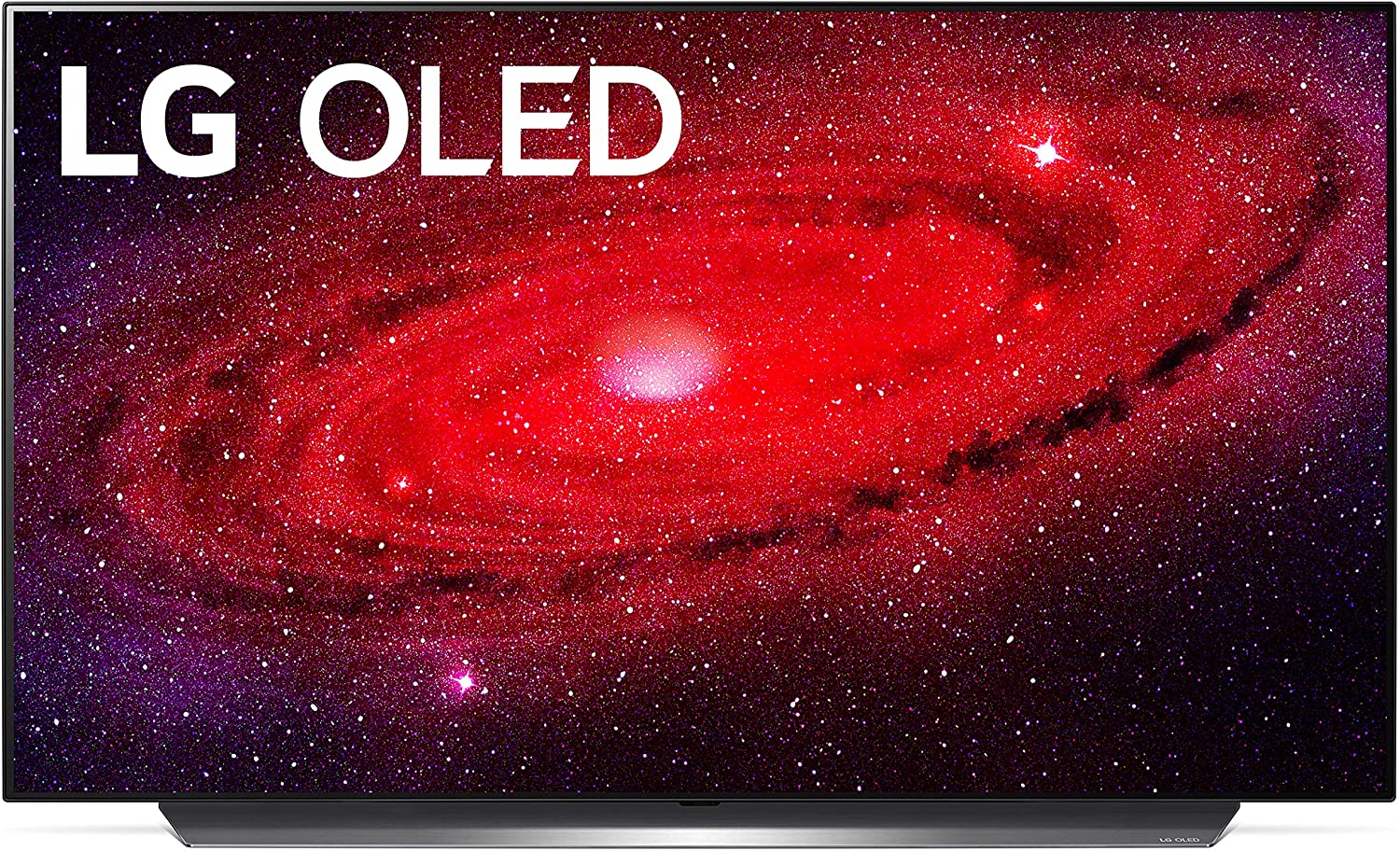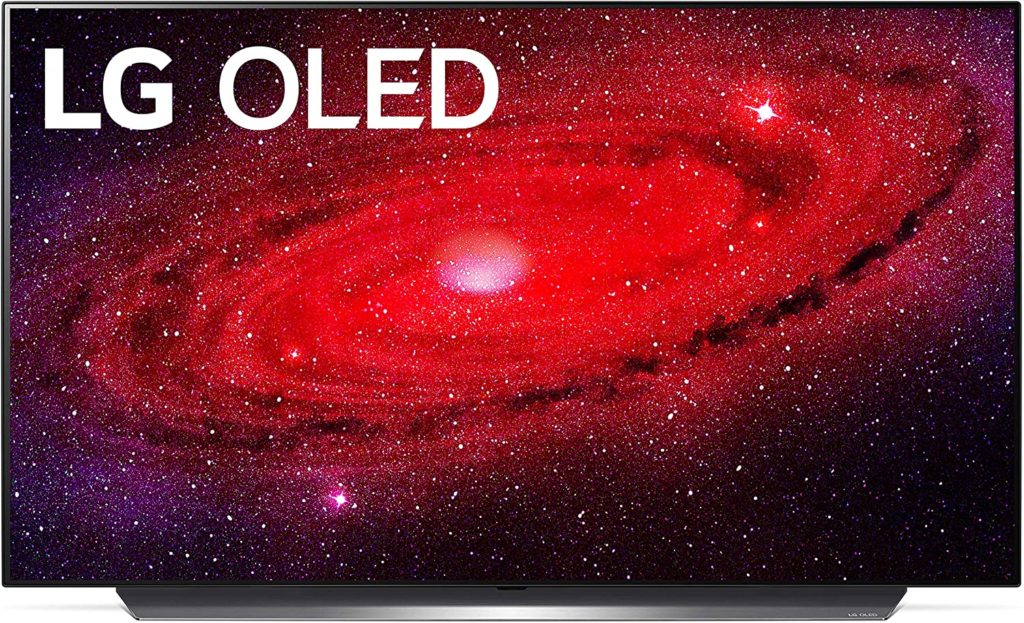 The LG OLED CX would be our top pick in the best monitors to buy for the PS5 in 2021 simply because of its impressive performance and decent price point. It's still expensive for most, but the cost gets you a very good OLED screen with excellent HDR capabilities and responsiveness that is great even for fast-paced games. What's great about is it's available in 48 inches, making it somewhat viable for desktop setups.
LG OLED BX – Cheaper 4K HDRW OLED TV with HDMI 2.1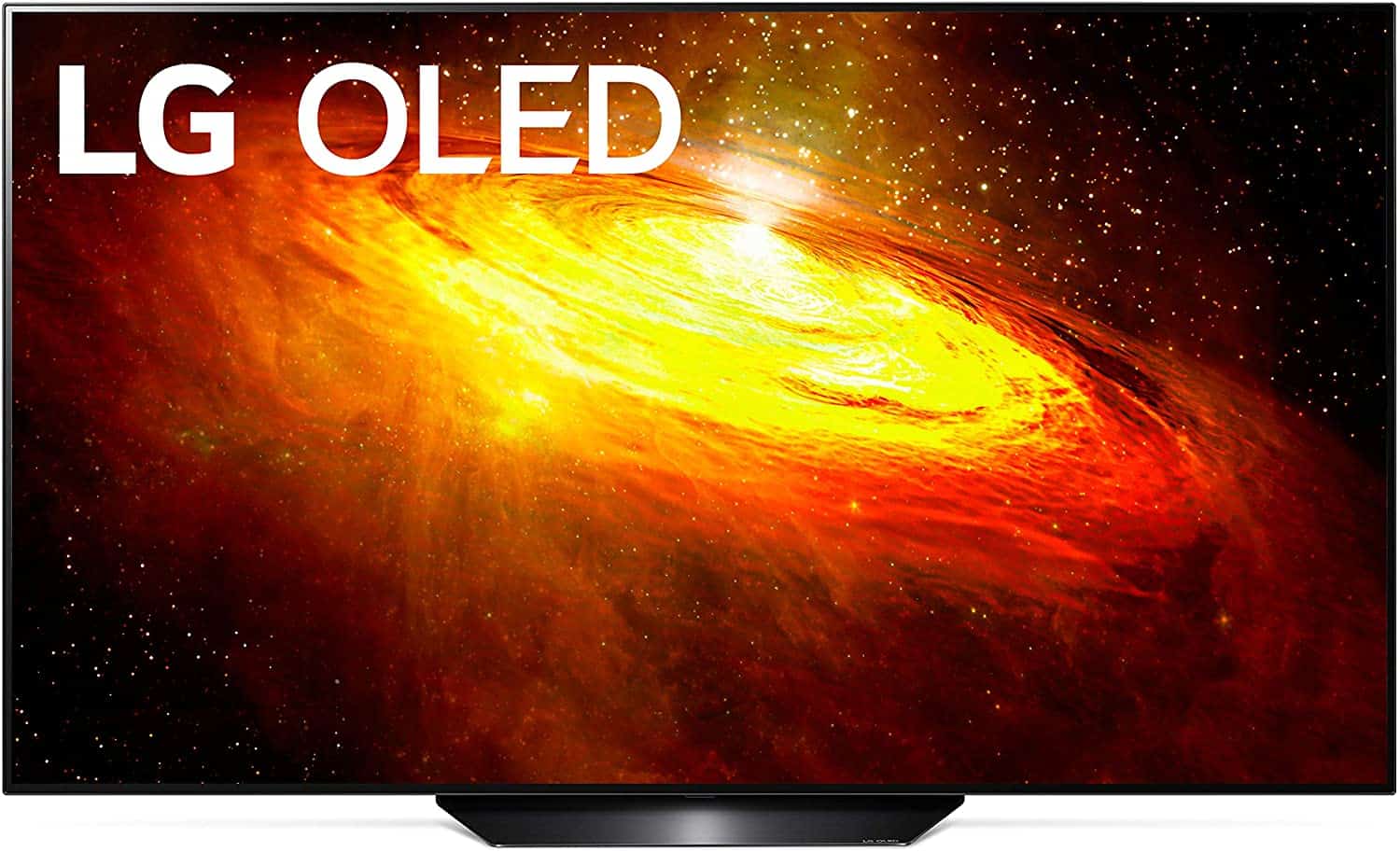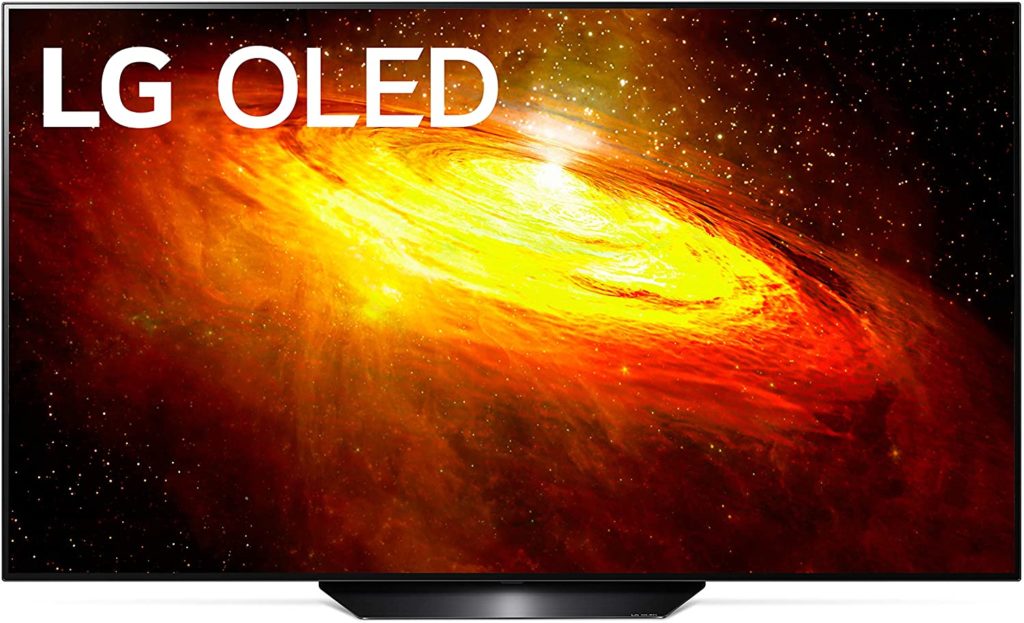 The LG OLED BX is a downgraded version of the CX series to help with lowering its SRP across all the available variants. But what's great about it is it still has a 4K OLED screen with excellent image quality, and you only lose the 4K upscaling capabilities of its more premium sibling. This means that the difference will be unnoticeable for most unless you are playing 1080p content which will benefit from LG's AI ThinQ technology.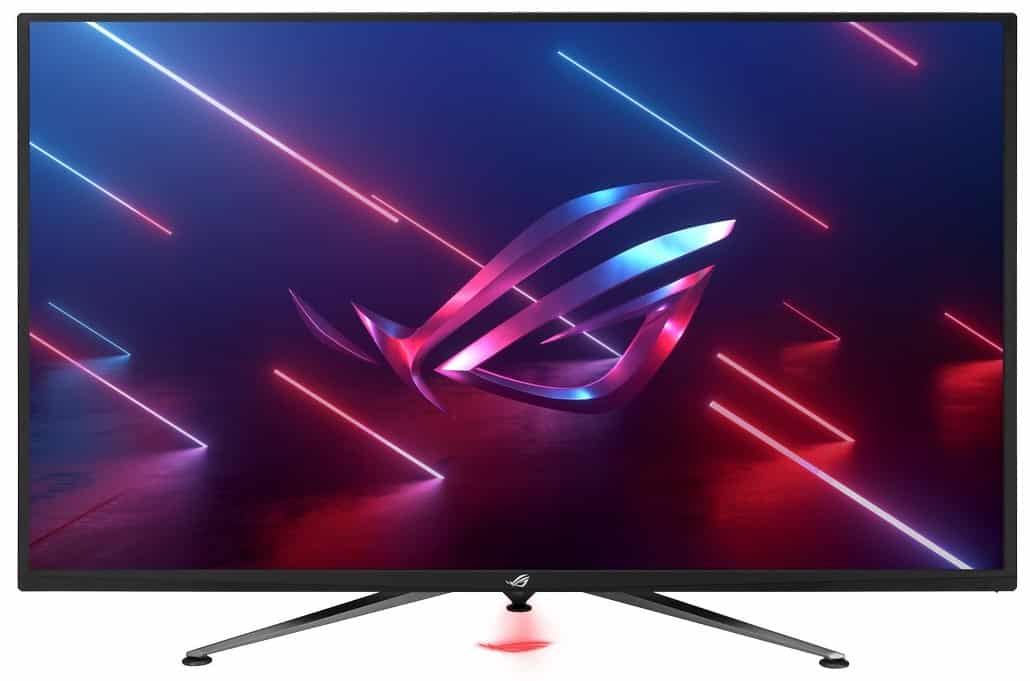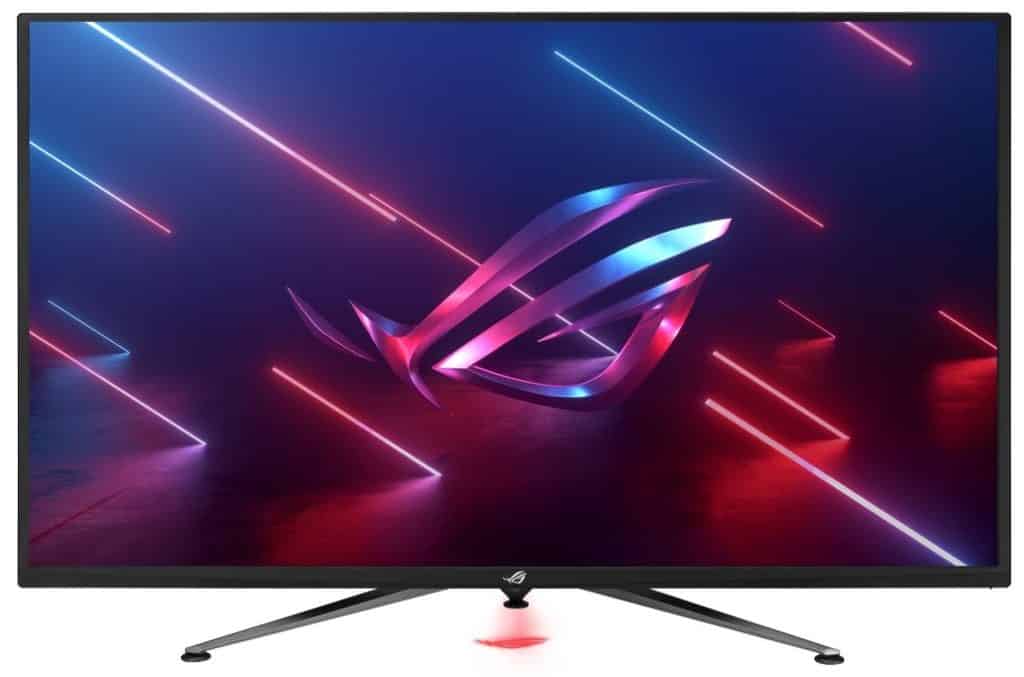 Asus has been working on three new 4K 144Hz monitors that have HDMI 2.1 so they can be used as a central display for both a PC and the PS5. However, Asus is still keeping everyone in the dark since the three models are still unnamed and details such as specs and pricing have yet to be released. All we know is that there are three which include a 27-inch, 32-inch, and 43-inch variant which will probably start at $1000.
Acer XV282K KV – First Revealed 4K 144Hz Monitor with HDMI 2.1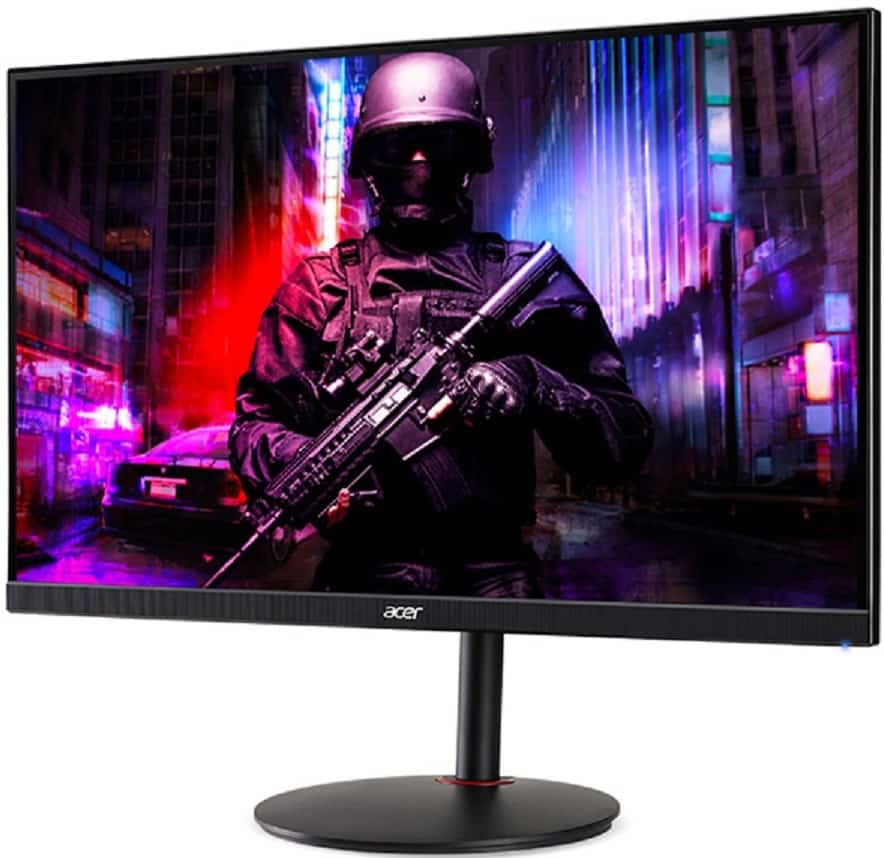 The Acer XV282K KV got us very excited since it has all the right characteristics for success in the best monitors for the PS5 market. This model belongs in the Nitro line like the XV273K, but what sets it apart from its HDMI 2.1 connector to accommodate next-gen consoles. Specs are not yet final at the time of this writing, but we know that it will start at around $1000 when it releases in January 2021.
Best 4K Gaming Monitors for the PS5 Available Now
What's important to consider if you are buying a monitor for the PS5 now is that you will be limited to 60Hz since all of them only have HDMI 2.0. However, we think that's still an upgrade over the PS4's 4K performance which wasn't that great since it uses upscaling and is limited to 30 FPS. 60Hz will still look smoother, and its more than a bonus that the monitor will be great for a high-end PC as well.
Acer CP7271K – Best 4K 144Hz Monitor with HDR 1000 Capabilities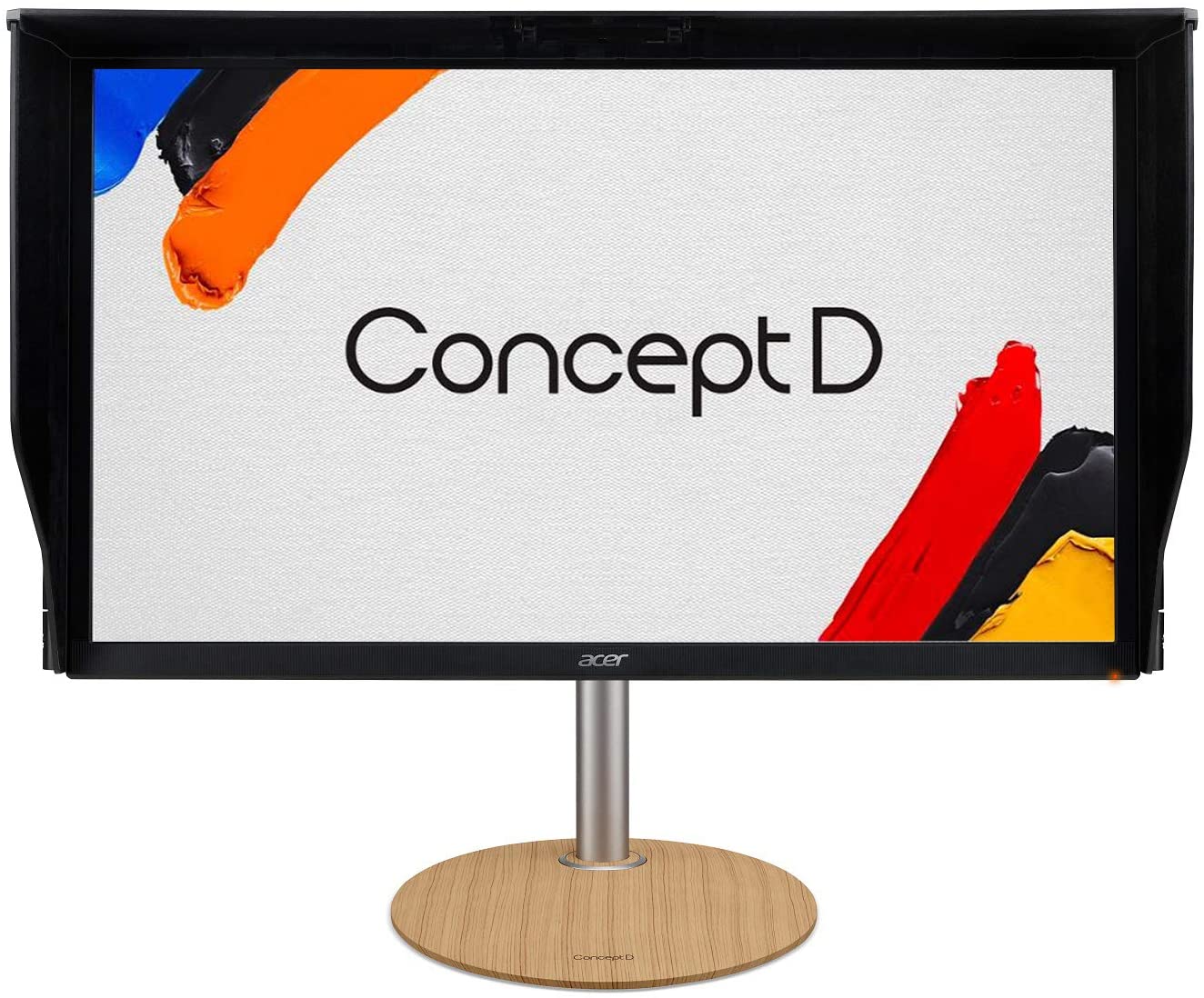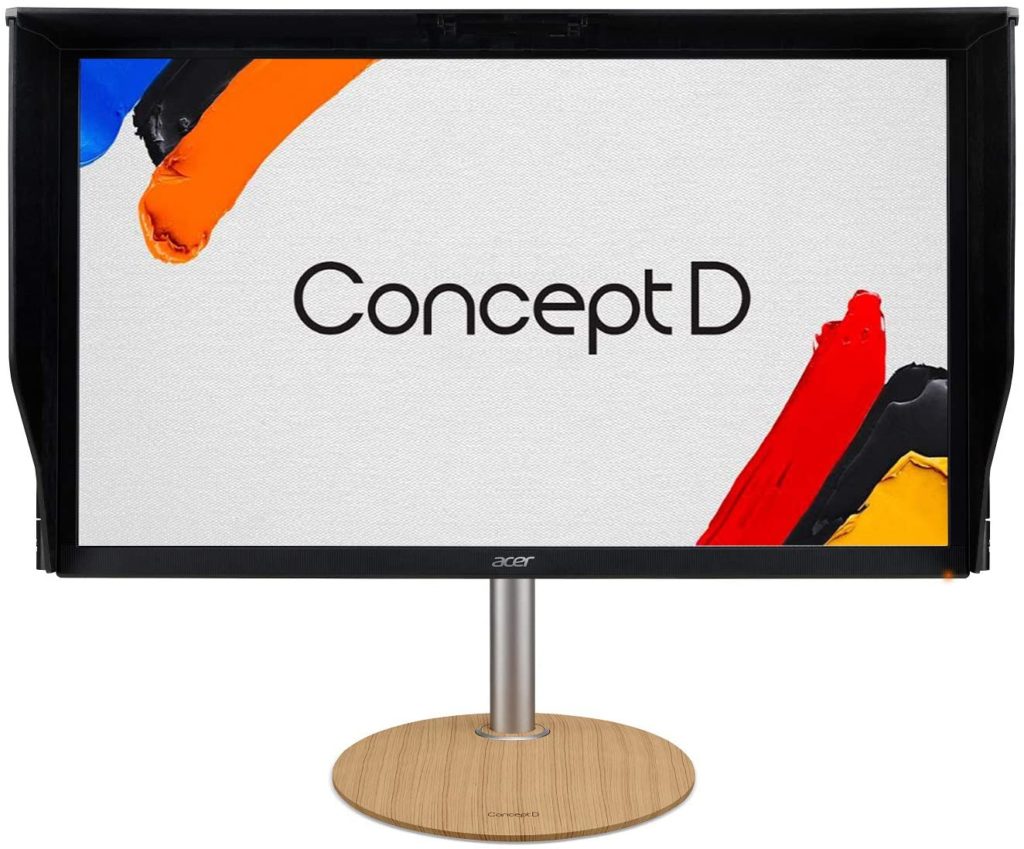 The Acer CP7271K is hands down the best 4K 144Hz monitor you can get if your budget isn't limited. It's got a FALD-equipped IPS panel with HDR 1000 capabilities and is pre-calibrated with Pantone validation for extreme accuracy. It looks like a prosumer display, but it's a G-Sync ultimate monitor so it was also designed for the best possible gaming performance for the PC with true HDR involved.
Asus PG43UQ – 43-inch 4K 144Hz HDR Gaming Monitor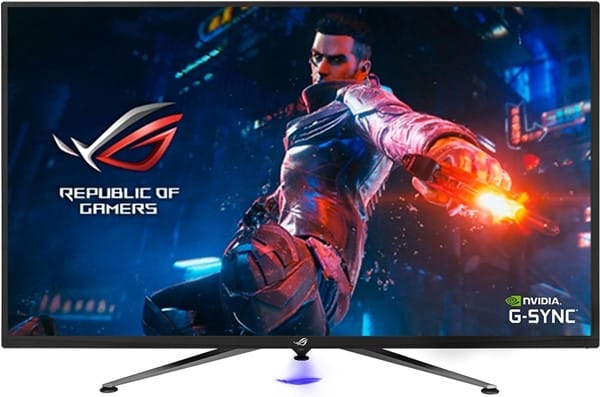 The Asus PG43UQ is a larger alternative to the one above with more or less the same specs but is better in contrast since it uses a VA panel. The monitor is also HDR 1000 certified, and it's designed as an all-around display because of its TV-like size and affinity for both FreeSync and G-Sync. It also comes in an HDR 400 variant called the XG438Q if you want to save some cash, so you get to choose how you want to spend and enjoy your games.
Viotek GF127QXA – Budget 4K 144Hz Monitor with Wide Gamut Coverage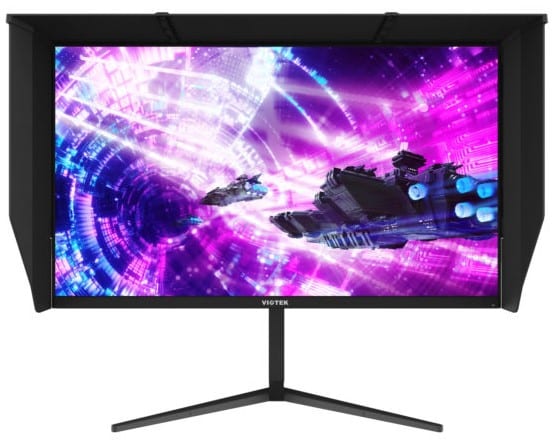 The Viotek GF127QXA is particularly impressive because it is so affordable at its sub-$700 price point. But despite the price difference, the monitor manages to produce impressive color quality and gaming performance, along with great build quality that was missing from the brand's previous products. Most of the comparable models are at least $1000, so this monitor is very close to hearts since it brings 4K 144Hz with aplomb to the masses.
Editor's Note: Are you excited about the upcoming PlayStation 5 release this month? Let us know in the comments if you have pre-ordered or what you think about the PS5 and its capabilities and which monitor you are going to buy. You can also check out our Xbox Series X guide by clicking this link.
About the Author: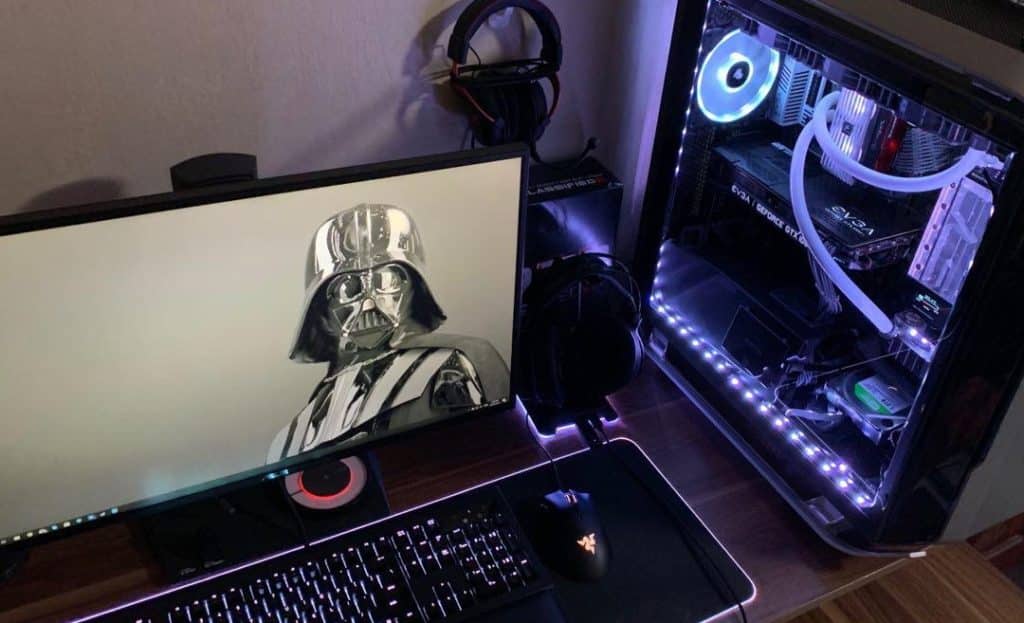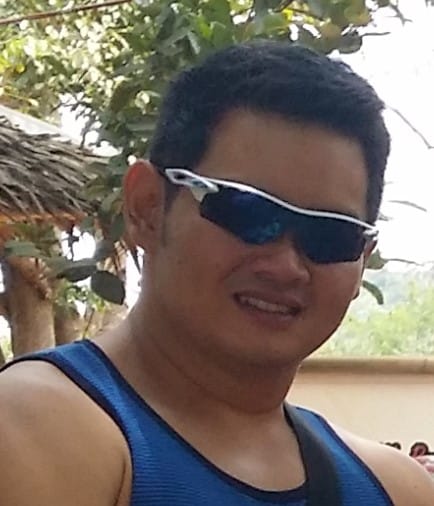 Paolo is a gaming veteran since the golden days of Doom and Warcraft and has been building gaming systems for family, friends, and colleagues since his junior high years. High-performance monitors are one of his fixations and he believes that it's every citizen's right to enjoy one. He has gone through several pieces of hardware in pursuit of every bit of performance gain, much to the dismay of his wallet. He now works with Monitornerds to scrutinize the latest gear to create reviews that accentuate the seldom explained aspects of a PC monitor.