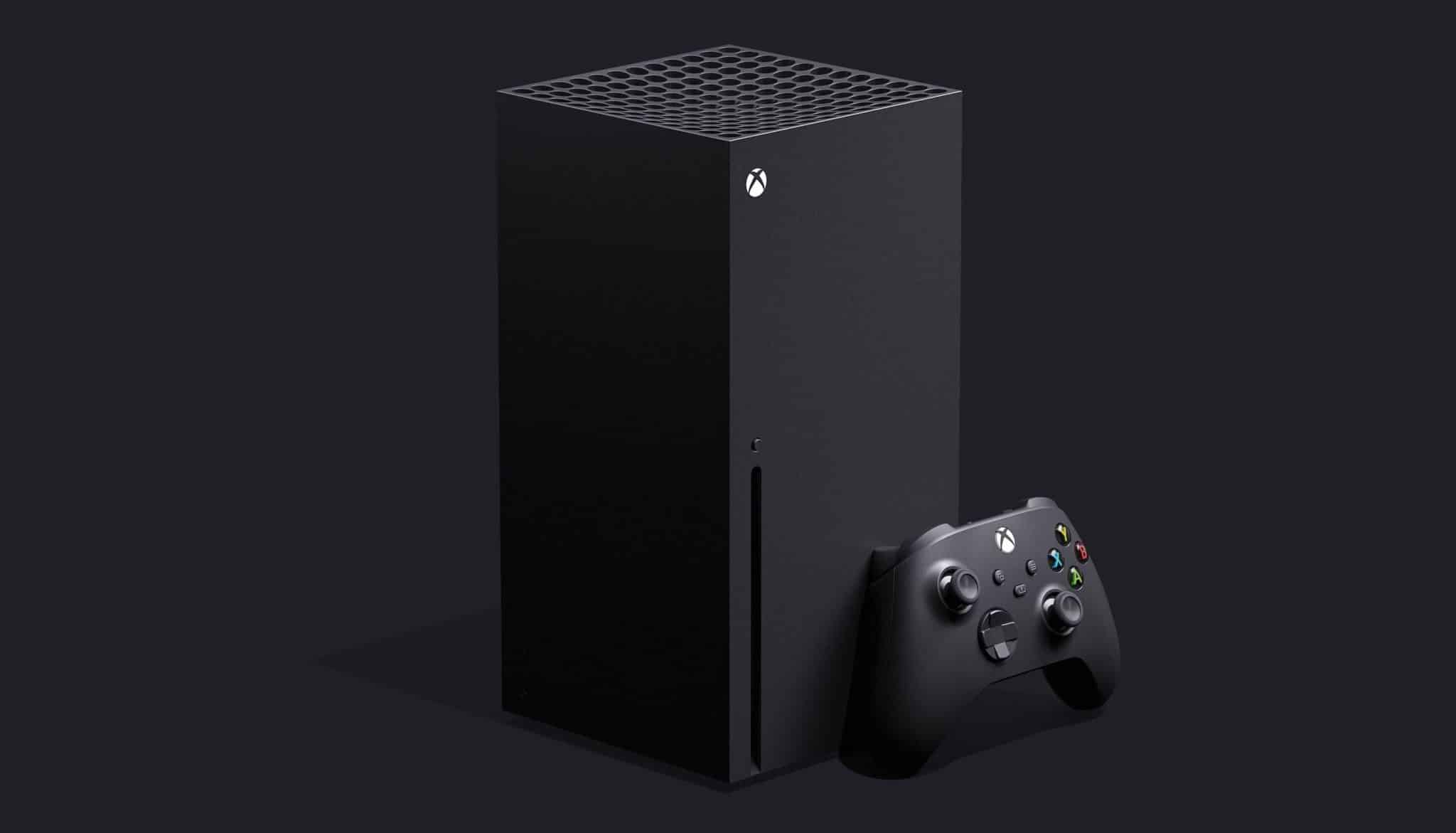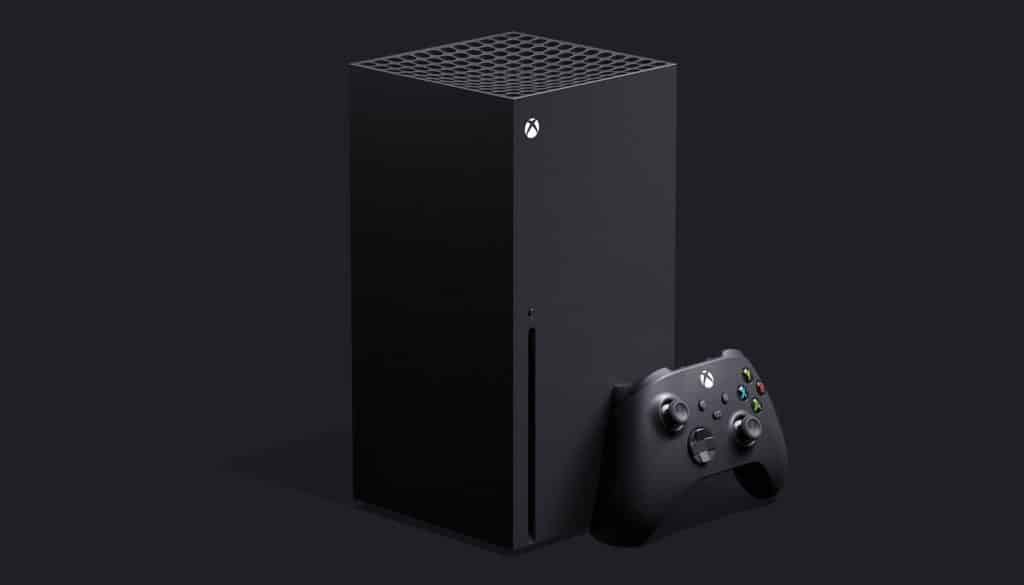 The upcoming Xbox Series X has been announced including some of its incredible capabilities such as its maximum 8K or 120Hz 4K output. The next-gen console will make many monitors and TVs obsolete. People are already asking how the Xbox Series X will fit into current gaming ecosystems, particularly the displays.
What We Know About the Xbox Series X So Far
The Xbox Series X has faced a radical redesign from the long-lasting VCR form factor into a tower format which reminds us of mini PCs instead of a gaming console. Frankly, the new product looks great and refreshing, even if it won't fit into many AV setups. However, the form factor's smaller footprint makes it more ideal for desktops which are becoming popular due to the rise of all-in-one battle stations.
But what's more important for the Xbox Series X is its innards which have a lot of ground to cover if you consider the promises Microsoft made regarding its output. The console will be running a customized Zen 2-based 3.6GHz octa-core processor and a custom Navi-based GPU with 12 Teraflops and RDNA technology. The device will also feature 16GB of GDDR6 memory, along with an NVMe SSD for faster loading times.
That combination for the Xbox Series X sounds potent and we think it could compete with or even beat many low to midrange PCs. However, we encourage consumers to avoid the hype and wait for benchmarks or reviewer tests to ensure that you get what you are expecting and paying for. It's also worth noting that the Xbox Series X will not ditch CDs and go with DRM downloads instead since an optical drive was included in the announcement.
The Xbox Series X is also meant to be backward compatible, but again, no specifics were released during the reveal. We think this statement pertains more to current Xbox accessories such as the Elite Controllers more than the games.
The bad news is you need DisplayPort 1.4 or the newer and much-awaited HDMI 2.1 standard to run at these resolutions with HDR enabled. Capable monitors like the 4K 144Hz Asus PG27UQ already use DP 1.4, but HDMI 2.1 is nowhere to be seen in the display market except for some high-end TVs like the LG C9 OLED.
(Updated Oct 2020): It's now confirmed that the Xbox Series X will indeed use an HDMI 2.1 slot as its output. It will be able to handle the console's maximum output, but the problem is it isn't mainstream yet. Not a lot of monitors or TVs have HDMI 2.1 out of the box, so the choices are still limited or unreleased as of October 2020.
Another juicy bit we ran across is that the Xbox Series X will indeed be able to produce 4K 120Hz depending on the games. Big companies like Ubisoft have confirmed this, but the list of titles is still short. It is, however, slowly growing, so we can expect more 120Hz 4K games in the future as the next-gen console matures.
But again, there is still the question of how smooth will the Xbox Series X performs if it's pushed to produced 4K at 120Hz. We're still doubtful that it can put out native 4K knowing how modern GPUs work, even if the console is better optimized compared to a gaming PC. We recommend waiting for independent reviews before banking on this when you are deciding to purchase it or not.
Which Gaming Monitor Should I Buy for the Xbox Series X?
The quickest answer is none since there are no HDMI 2.1-equipped gaming monitors at the moment if the Xbox Series X is indeed equipped with HDMI 2.1. We know Microsoft will somehow try to apply a workaround for this, or maybe they will finally include DisplayPort as a standard feature of their gaming console. Again, nothing is set in stone when it comes to connectivity, so we hope Microsoft hears our wish that DP 1.4 will be included in the Xbox Series X's I/O.
However, here are the gaming monitors which we think will maximize the Xbox Series X's capabilities when it comes out: Take note that all of these monitors are relying on the inclusion of DisplayPort 1.4 or an active DP 1.4 to HDMI 2.1 converter which is still in the works.
Best 4K 120Hz/144Hz Gaming Monitors for the Xbox Series X
If you want the next generation HDMI 2.1 displays, then these are the few and the proud that you should add to your shopping list. The gaming monitors aren't available to buy yet so you have to wait, while the 4K OLED TVs listed are expensive and too big for a desktop setup.
Acer XV282K KV – Acer's First 4K 144Hz Monitor with HDMI 2.1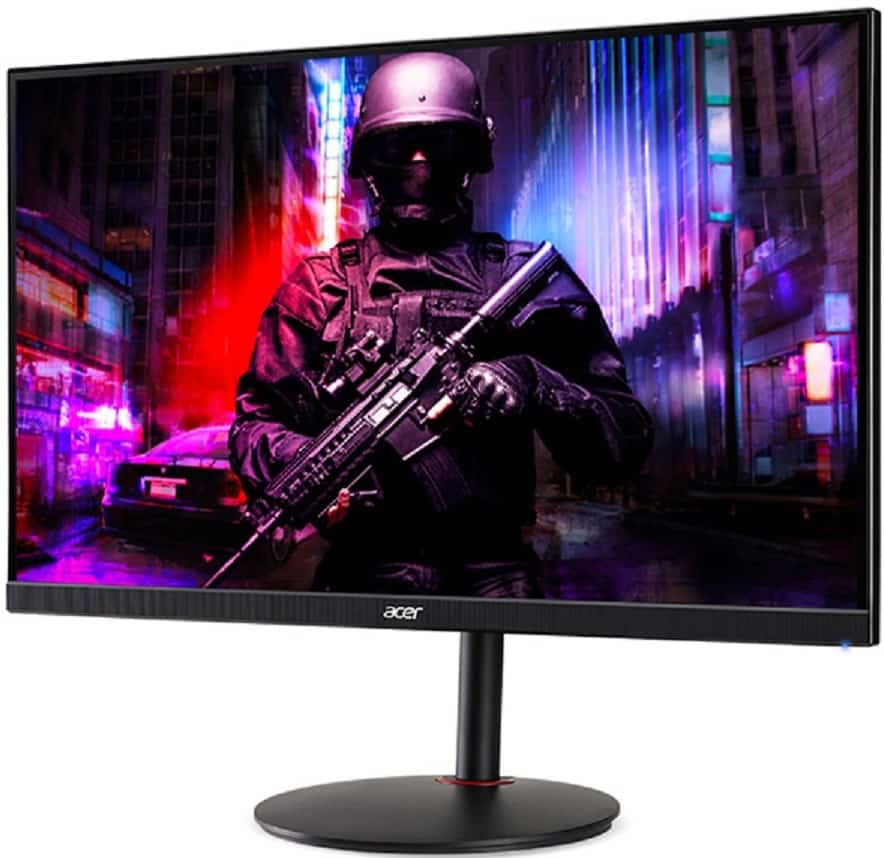 The 28-inch Acer XV282K KV is one of the first few 4K 144Hz monitors that will ship with HDMI 2.1 support. This model belongs to the brand's Nitro line, so it means it won't be as expensive as the Predator monitors like the Acer X27. However, that also means that it doesn't have a FALD backlight and is not HDR 1000-capable, so the OLED options listed below will have better HDR qualities.
Other specs for the XV282K KV include up to 98% DCI-P3 coverage and a 550 cd/m2 backlight for HDR 600 support. Its connectivity layout includes DisplayPort 1.4 with DSC and two HDMI 2.1 ports, so it is a viable solution for your monster PC along with the PS5 and the Xbox Series X. It's scheduled to arrive by January 2021 with a one-grand price tag, and it will be worth the wait.
Asus HDMI 2.1 Gaming Monitors – 4K 144Hz Gaming Displays in Three Sizes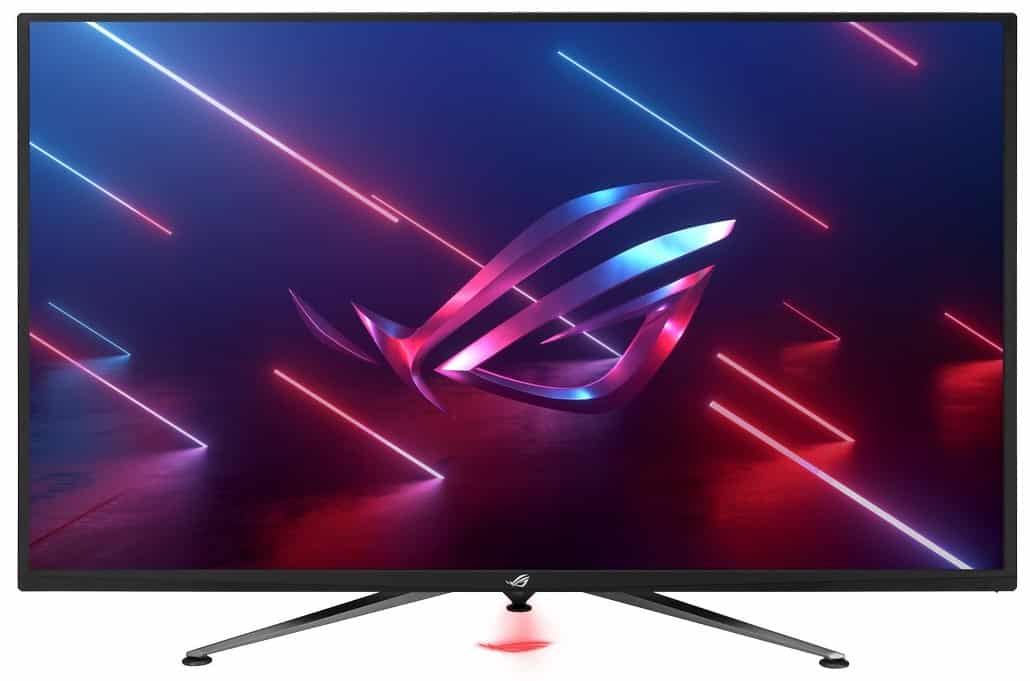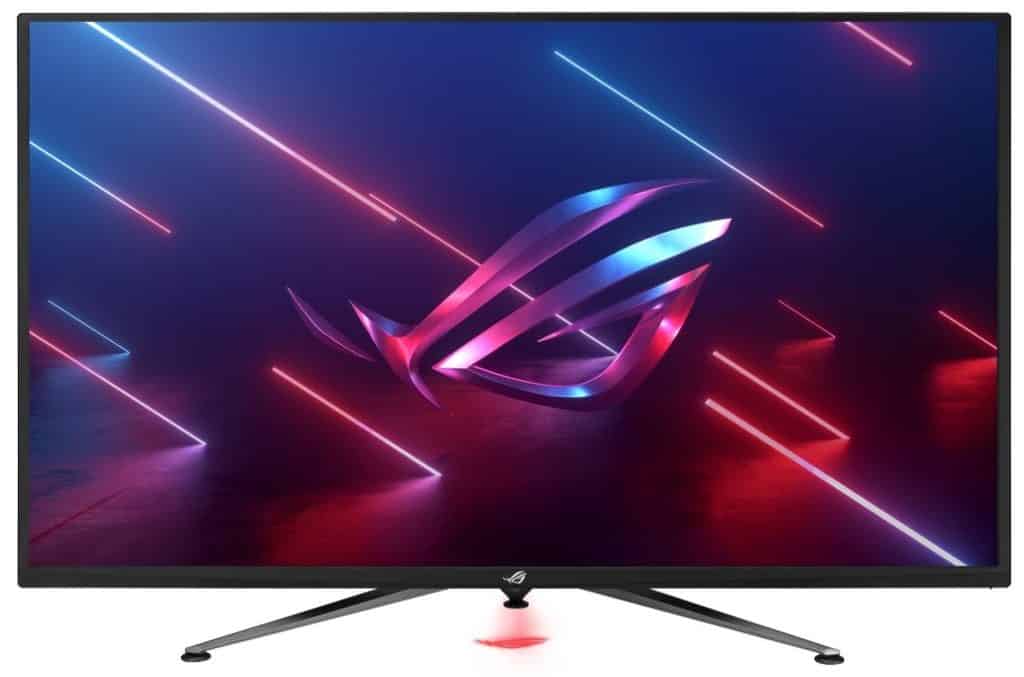 Asus is quite secretive compared to Acer this time since they haven't released any details about their 4K 144Hz gaming monitors with HDMI 2.1. All we know at this time is that it will arrive in three sizes, ranging from the smallest 27-inch model up to a 32-inch and a massive 43-inch behemoth. These upcoming displays still do not have model names and price points, but we're willing to guess that it will scale with the XV282K KV's $1000 price for a 28-inch model and go up in incremental chunks as you go larger.
We also know that the Asus HDMI 2.1 gaming monitors will most likely look like the Asus XG438Q with a few minor aesthetic tweaks. The three will also most likely feature HDR 400 or HDR 600 specifications since Asus will probably reserve HDR 1000 for a more premium model. Release dates and pricing are still forthcoming, but we're guessing that the three Asus HDMI 2.1 gaming monitors will surface by Q1 2021.
LG OLED C9 – Discounted 4K OLED TV with HDMI 2.1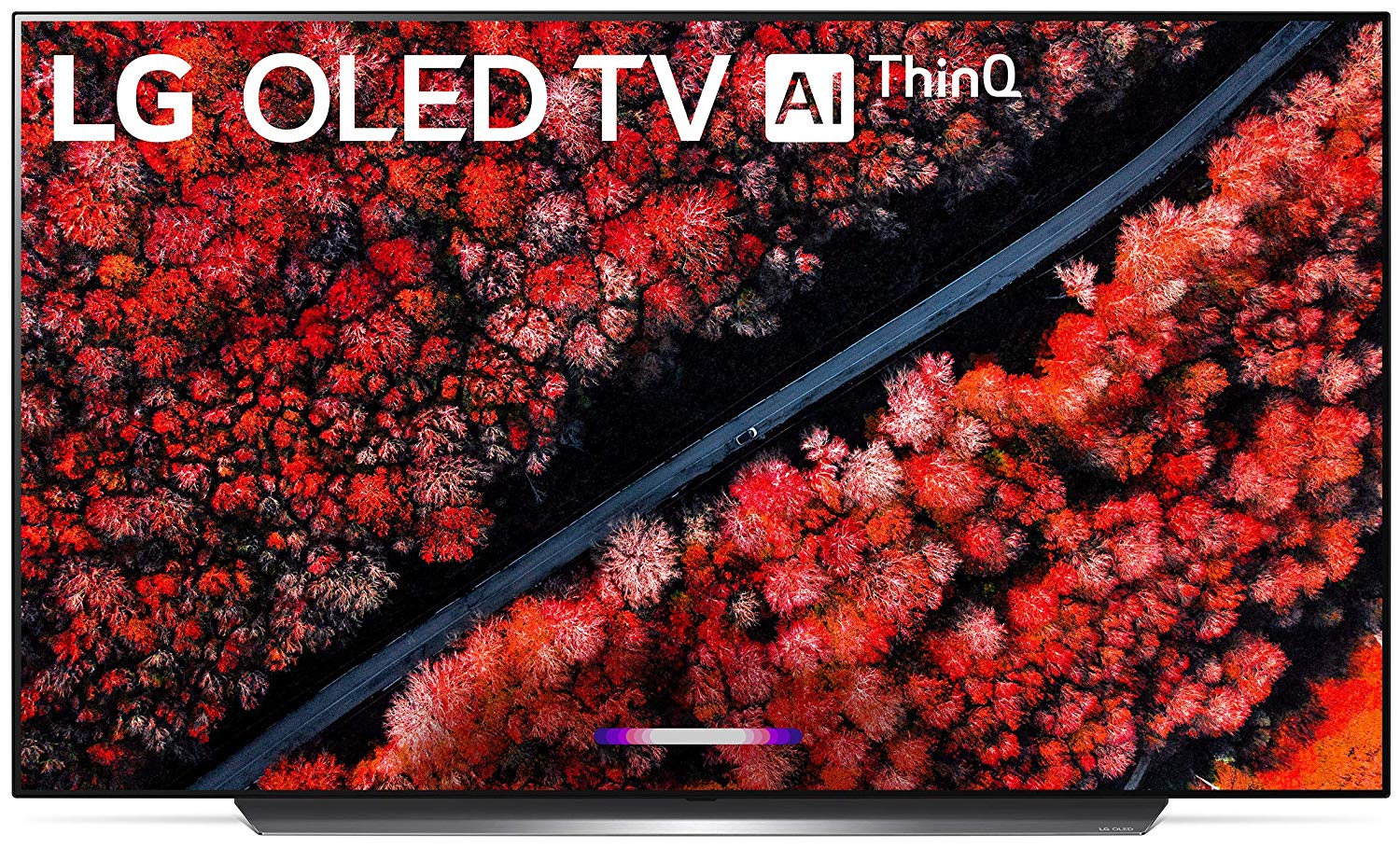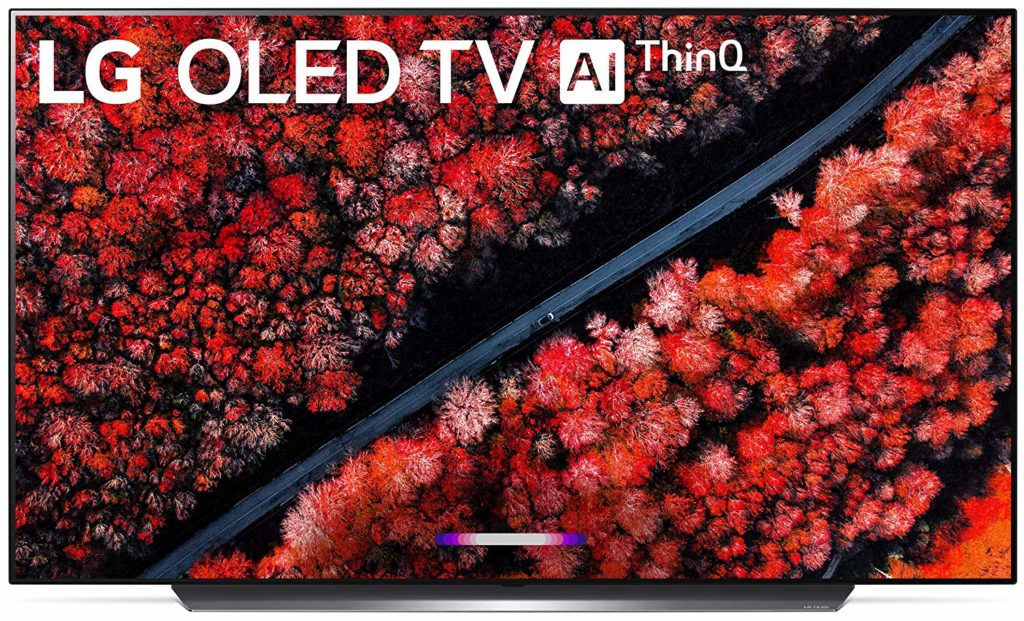 The LG OLED C9 series is one of last year's best releases, but its also one of the unique few that offered HDMI 2.1. The OLED panel is capable of excellent vibrancy and HDR performance, plus it goes up to 120Hz when needed. Its also worth noting that this TV needs a few firmware updates, especially when the Xbox Series X arrives for seamless performance.
LG OLED CX – Best 4K HDR OLED TV with HDMI 2.1 Available Now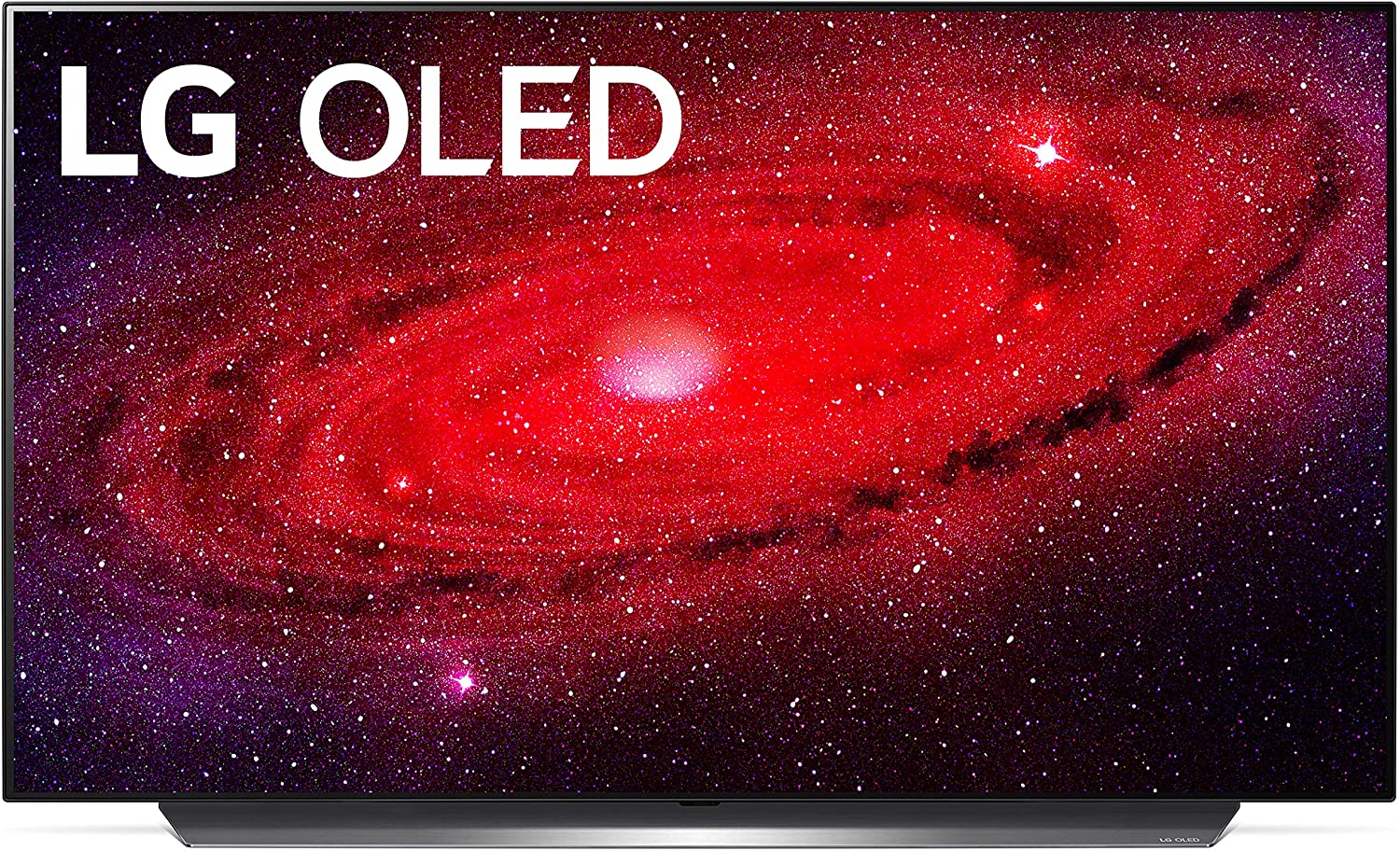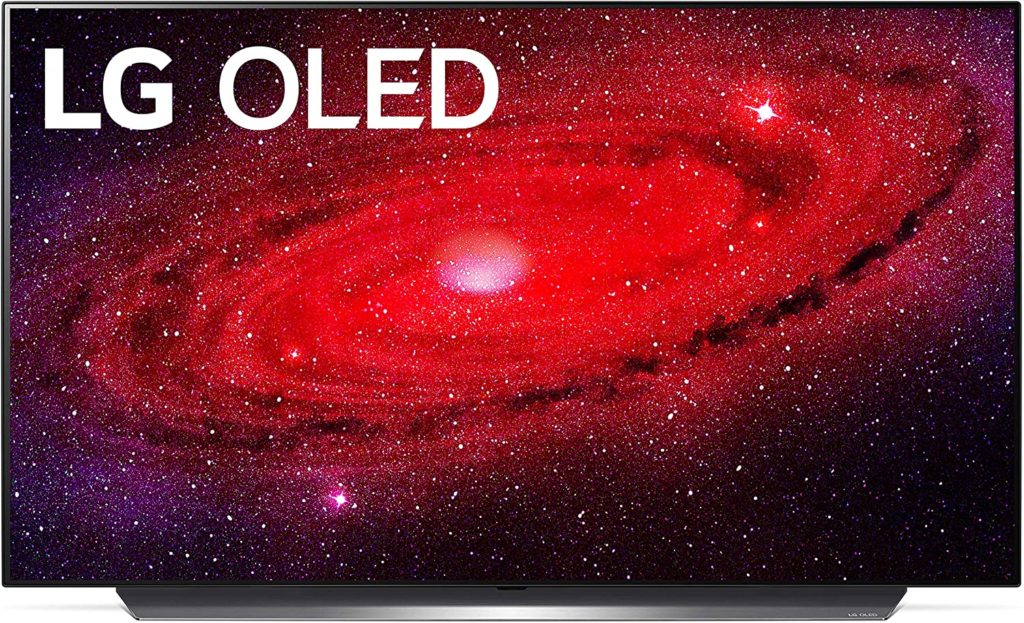 We recently reviewed the LG OLED 48 CX and we were impressed by its imaging and gaming performance. It's not particularly cheap, but it's a more practical option if you want OLED tech, HDR, and 120Hz 4K rolled into one package. The 48-inch model is viable for desktop use, but the larger 55-inch and 65-inch models should treat you to a nice, cinematic gaming experience when the Xbox Series X arrives.
LG OLED BX – Cheaper 4K OLED TV with HDMI 2.1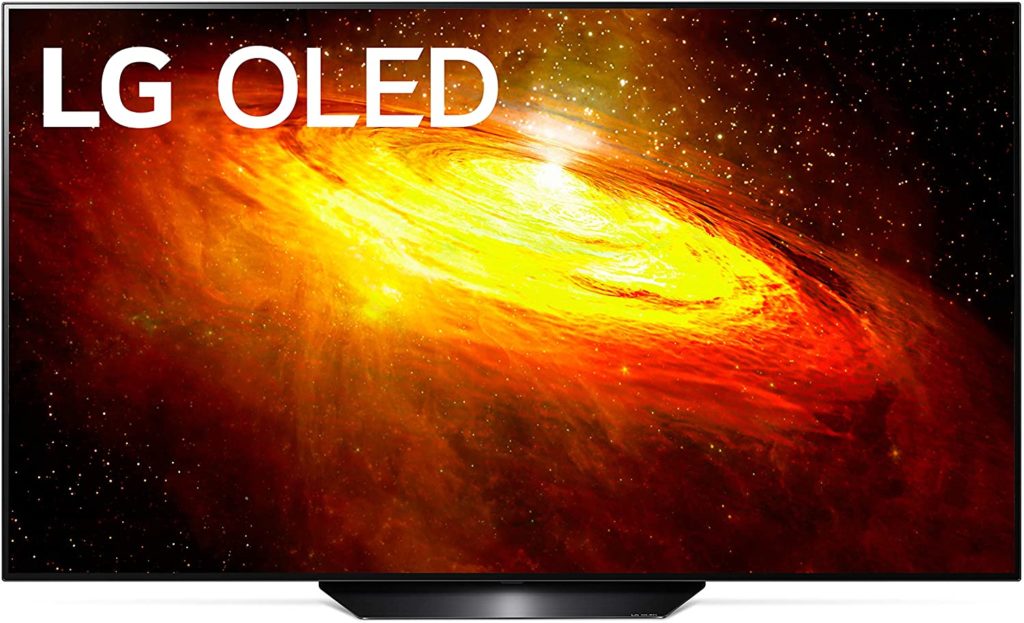 The LG OLED BX is a toned-down version of the LG OLED CX TVs to make it more affordable. However, the only feature you lose is the 4K upscaling processor on the CX, so the critical features like HDMI 2.1 and the OLED's capabilities are intact. Both TV models perform almost identically, so you can still enjoy the full power of the Xbox Series X console while spending less.
Best 4K Gaming Monitors Available Now
Of course, the main caveat with these monitors is that they lack HDMI 2.1, so you will be limited to 4K 60Hz. However, that still is considered an upgrade over the previous generation since the Xbox Series X is said to be capable of a native 4K output at a stable 60Hz refresh. That means it will look smoother and cleaner than the previous generation, so these monitors shouldn't be overlooked especially if you have a powerful gaming PC as well.
Acer XV273K – Practical 4K 144Hz Gaming Monitor for PC and Next-Gen Consoles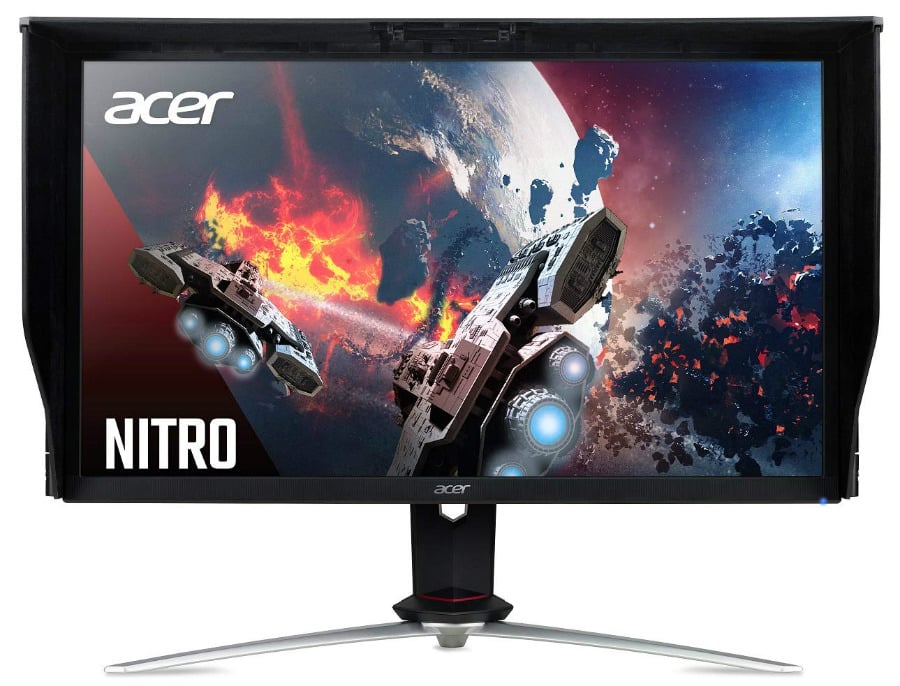 The Acer XV273K is a more practical option if you simply want a 4K 120Hz – capable screen that has excellent color quality with limited HDR implementation. The monitor is still capable of vibrant colors and decent black levels despite its lesser backlight implementation, pointing the focus towards its smooth and extra sharp screen.
Philips 436M6VBPAB – HDR 1000-Capable Mixed-Use Monitor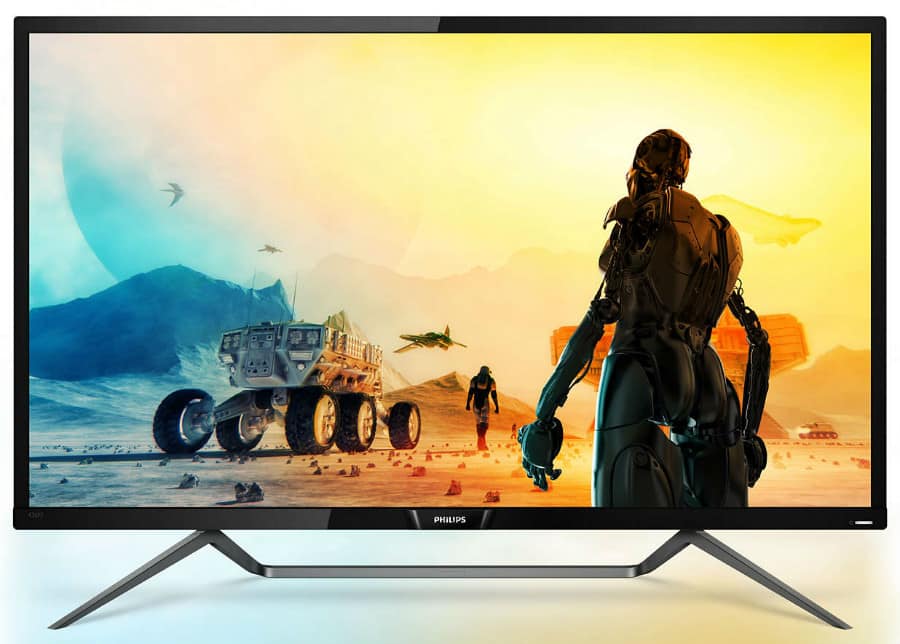 The Philips 436M6VBPAB is one of our favorite 4K HDR monitors due to its fantastic price and features. This product is one of the cheapest DisplayHDR 1000 variants available, bringing true HDR performance from a monitor closer to the masses. This model is limited to 60Hz, but we reckon enjoying games in native 4K with HDR1000 to boot is already an experience in itself.
Asus CG32UQ – Console-Specific Gaming Monitor with HDR 600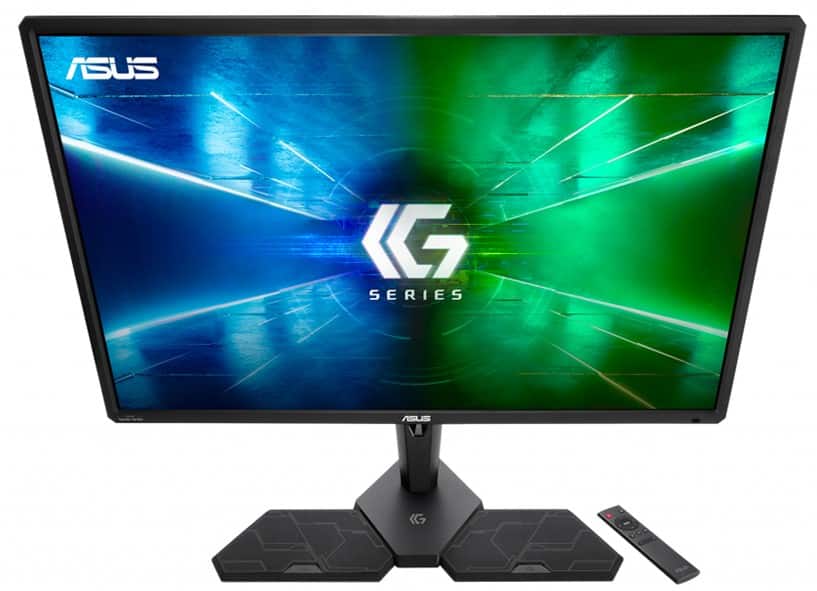 The Asus CG32UQ is a rare monitor variant that's intended more for console gaming than PC use. The LED-equipped option features a base designed around charging and storing controllers, while the display takes care of 4K visuals with DisplayHDR 600 compatibility. This model is also limited to 60Hz, but its fantastic P3-coverage makes it a great pick for HDR gaming on the Xbox Series X.
Asus XG438Q – Best LFGD Available Now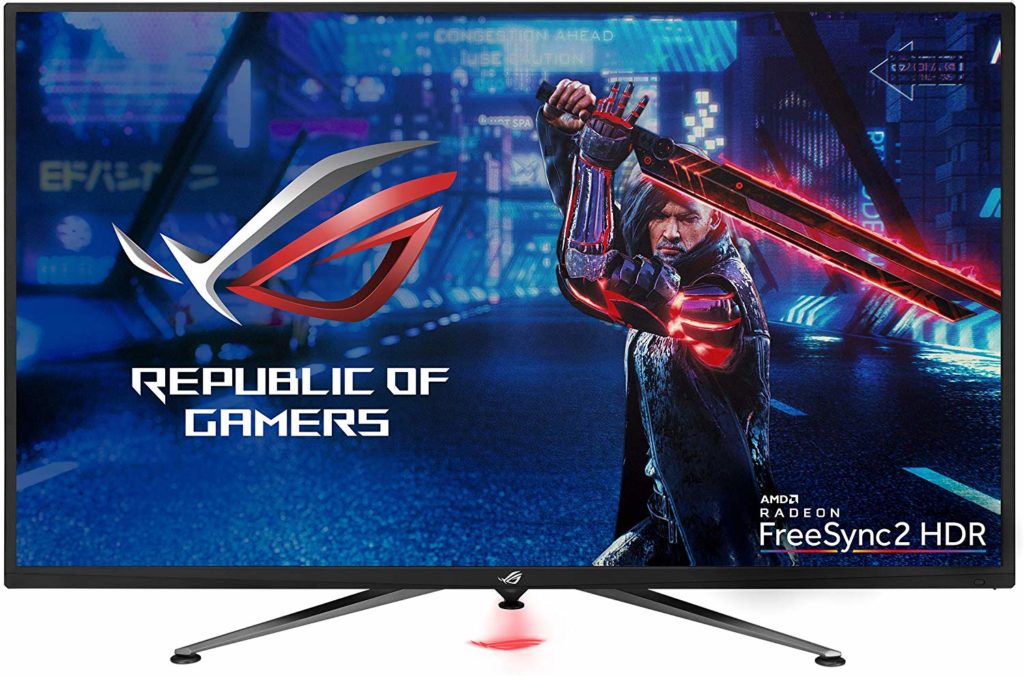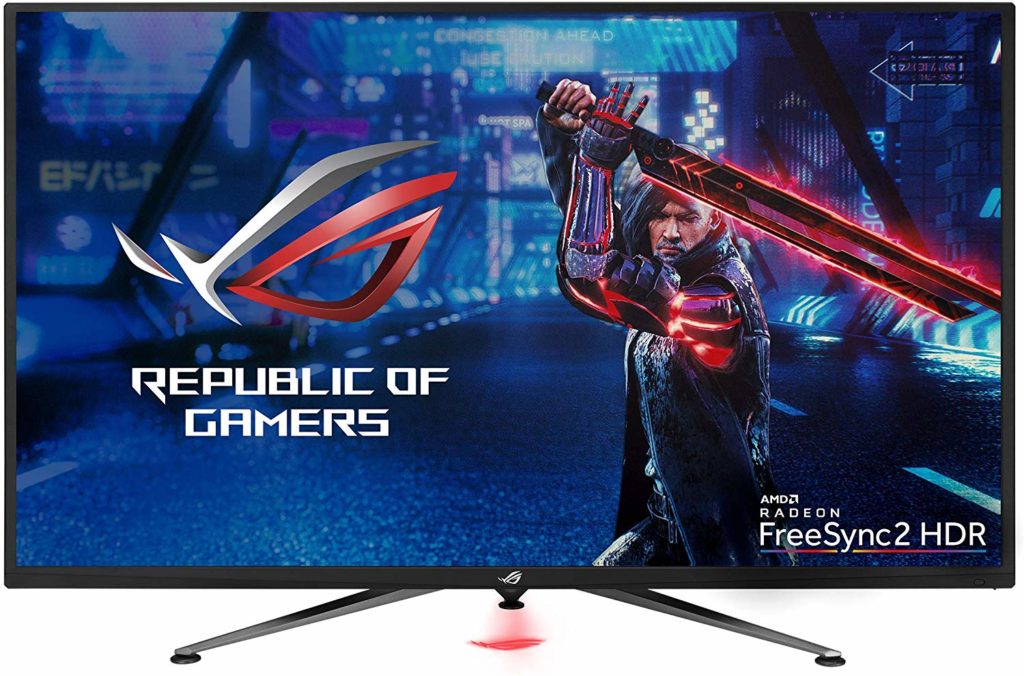 The Asus XG438Q offers a TV-sized display that is capable of a 4K 120Hz output, along with FreeSync 2 and HDR compatibility. The gamer-centric variant offers excellent image quality, along with a response time and input lag result that will beat many 4K HDR TVs in the market.
HP Omen X Emperium – Massive BFGD for Extreme Gaming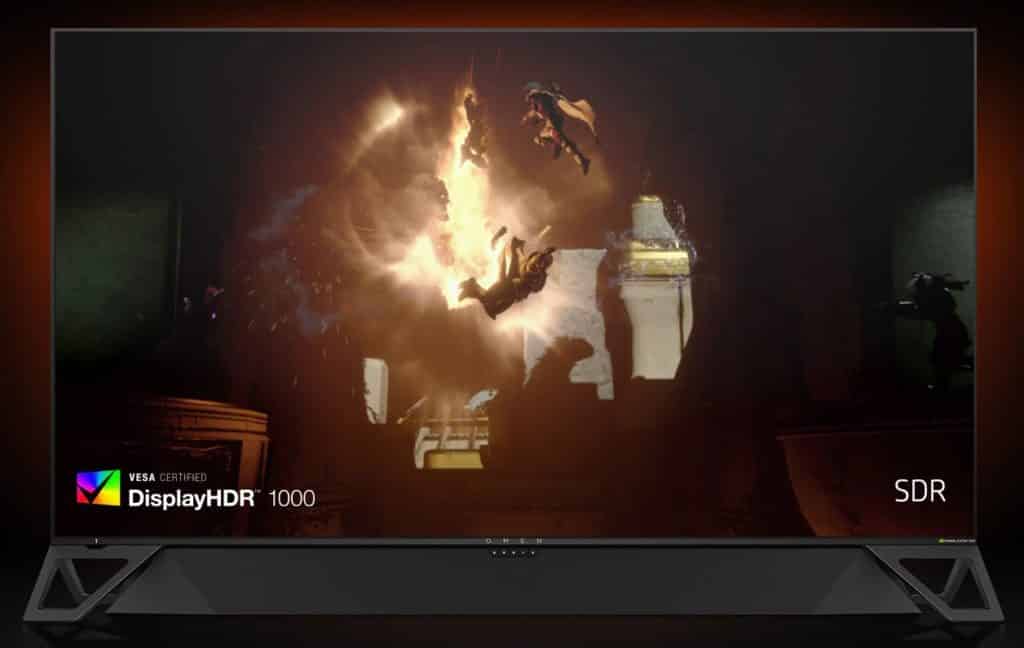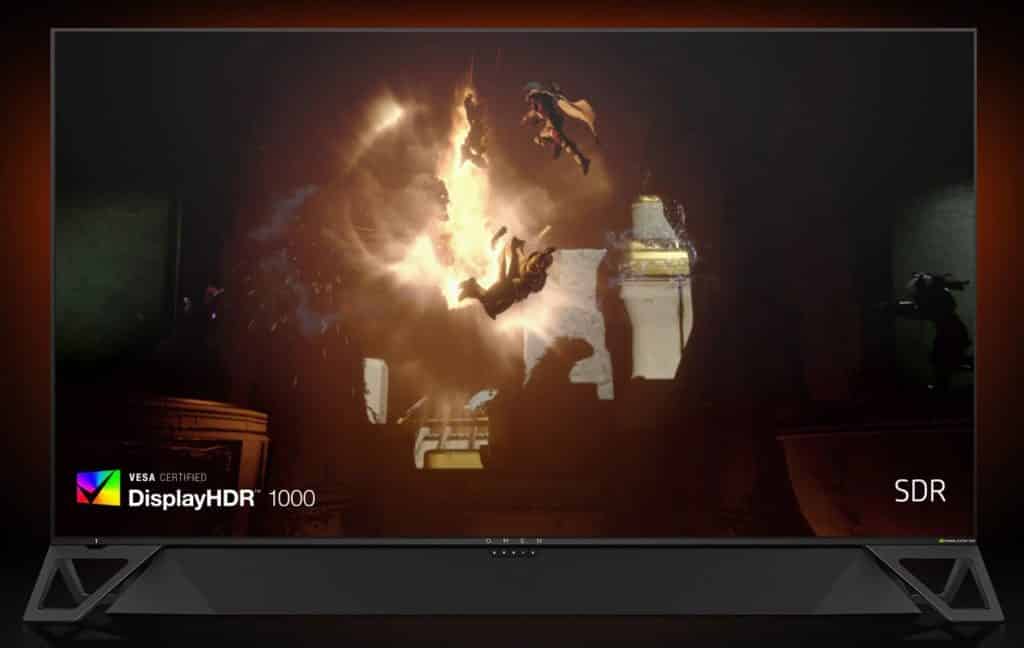 The HP Omen X Emperium is the biggest and the baddest 4K gaming monitor available today. This 65-inch monster packs an OLED panel that's capable of true HDR performance along with a 120Hz refresh rate for eye-popping visuals. Its also essentially a home entertainment system in one thanks to its high-end features such as its built-in soundbar with two tweets and four woofers.
But All of These Gaming Monitors Need DisplayPort 1.4 for 4K 120Hz – What Gives Monitornerds?
That is the main conundrum of gamers who want to use gaming monitors instead of high-end TVs for the Xbox Series X. Again, we're not sure what ports or standards will be included, but we are recommending these products if DisplayPort 1.4 is included or if an active converter becomes available. For now, the only way to future-proof your gaming setup for the release of the Xbox Series X is to buy an HDMI 2.1 TV like the LG C9/CX/BX Series OLEDs above or Samsung's Q900r 8K beast below: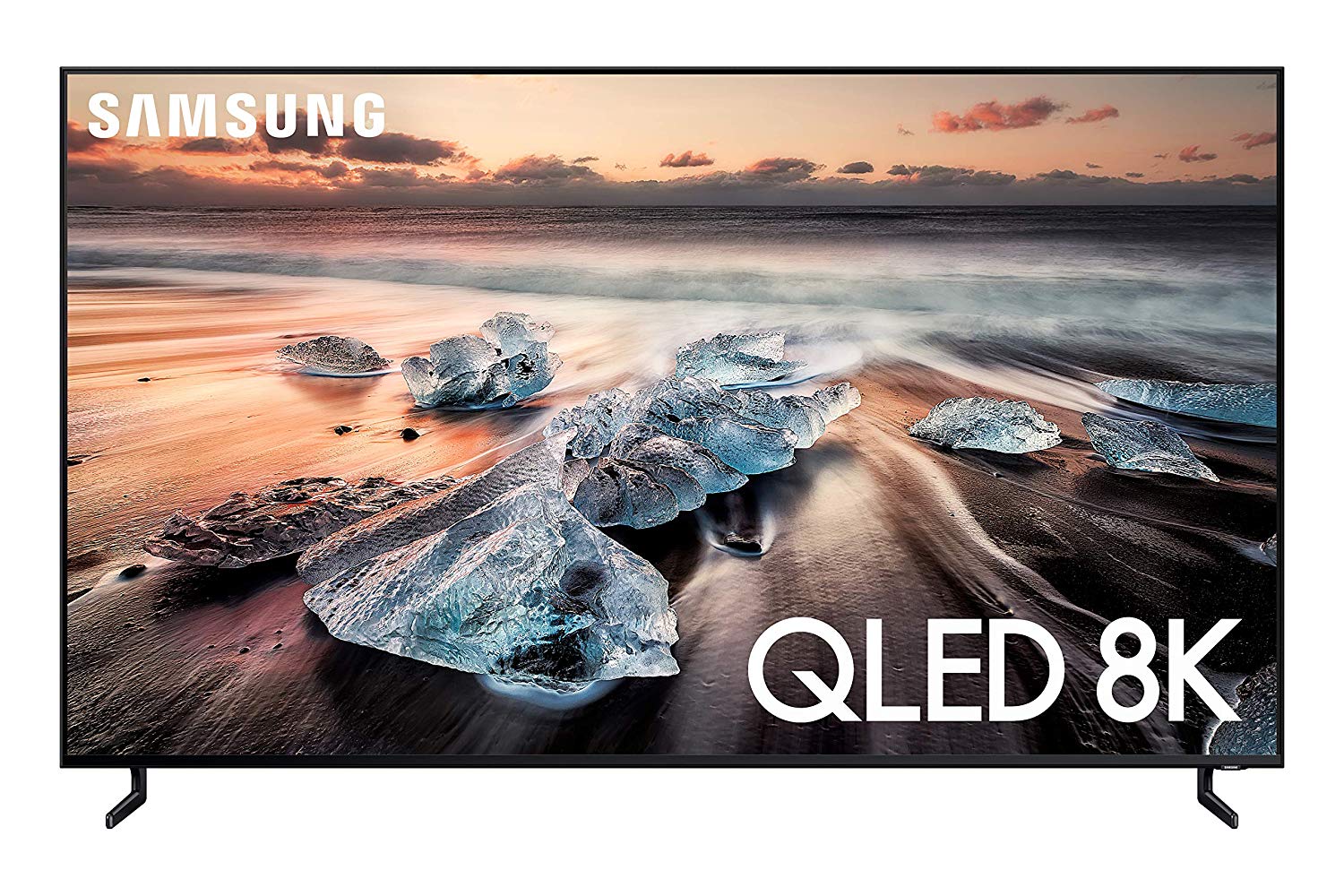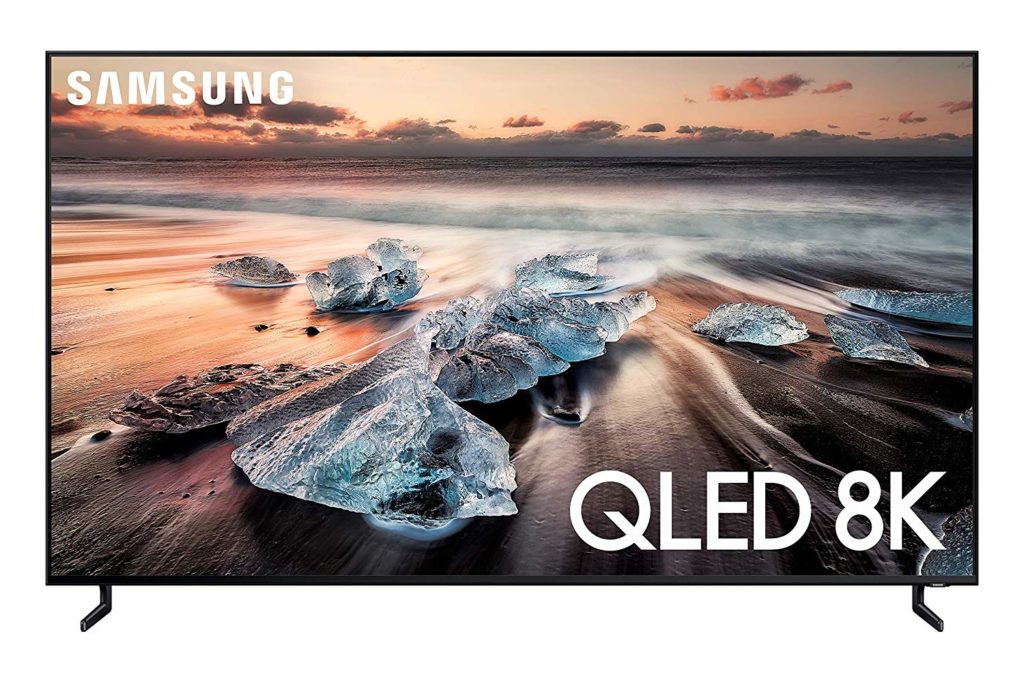 However, there is a ray of hope in the works made by Realtek called the RTD2173 which essentially converts DP 1.4 signals to HDMI 2.1. This tiny gadget allows up to 3840 x 2160 at 240Hz and is designed to enable connectivity between a DP 1.4 source (PC or graphics card) and convert the signal to HDMI 2.1 display. The Xbox Series X console will require HDMI 2.1 to DP 1.4, but we think that a reversed variant of the RTD2173 isn't entirely impossible.
Best Gaming Monitors for 120Hz Gaming on the Xbox Series X
There are other 120Hz-capable alternatives in the market if you aren't interested yet in 4K monitors for the Xbox Series X. The console is capable of a 120Hz output in 1080p or 1440p, so you can play compatible games with smoother visuals. This is important for competitive shooters like Fortnight or Warzone, but there aren't a lot of compatible games out yet at the time of this update.
What's most important in choosing a 120Hz-capable monitor is if its HDMI slot natively supports 1080p at 120Hz and 1440p at 120Hz, or if it has an HDMI 2.0 slot. You then have to tweak the settings like switching to 8-bit color in the console's menu, but it should work flawlessly from then on out. Its still a mess finding out which is which, but here are a few that are 120Hz capable for the Xbox Series X: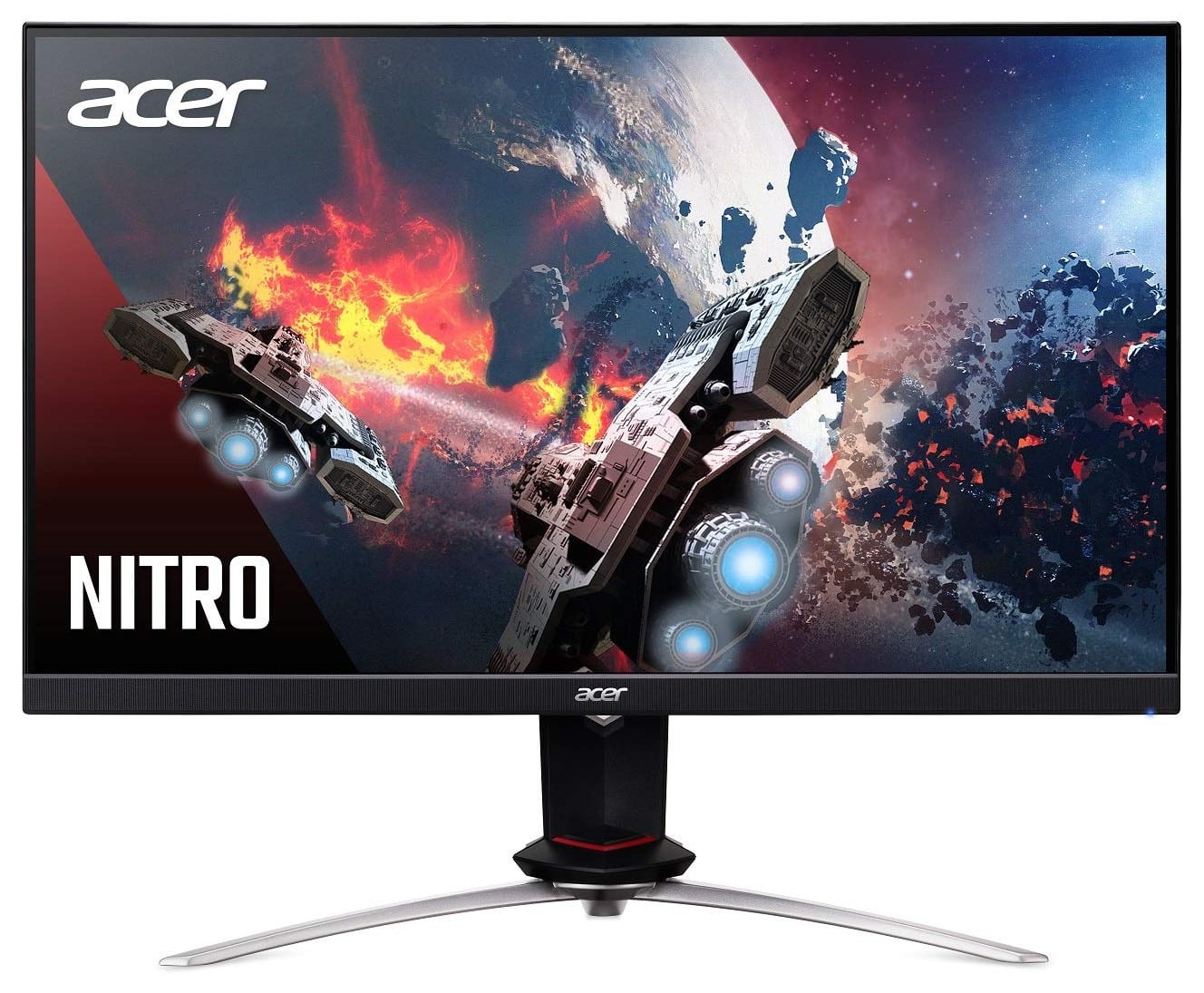 The Acer XV273 X is one of the best premium E-Sports monitors for multi-platform gamers. It's a capable 240Hz gaming monitor that works great for high-end PCs, but it also supports 120Hz outputs on the PS5 and Xbox Series X. couple these specs with excellent imaging performance and very low input lag, and you get a clear winner that's worth the premium price.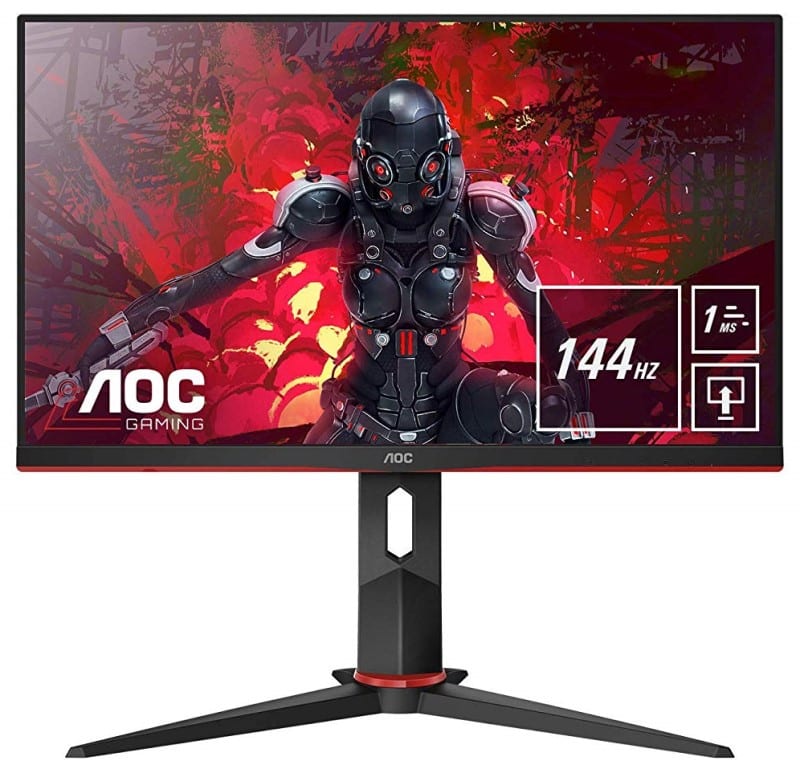 The AOC 24G2 has been our budget 144Hz gaming monitor king for quite some time, and its fast-selling movement in the market won't tell you otherwise. It has one of the best performances in several tests, and it doesn't fall short when it comes to speed and responsiveness. But the best part about the AOC 24G2 is its low price which is a steal considering what it has to offer.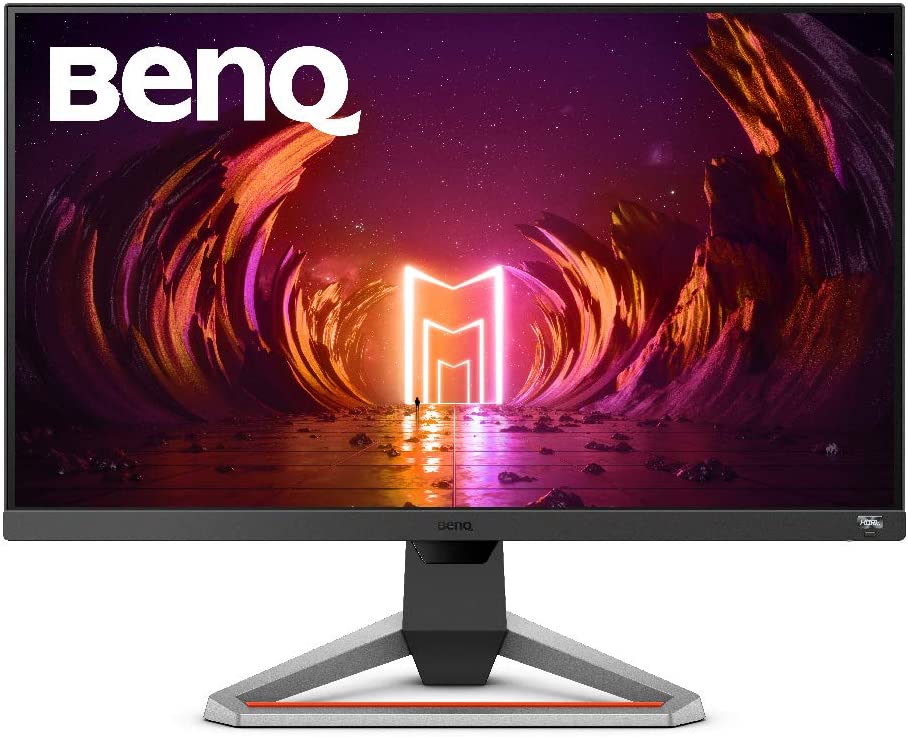 The BenQ Mobiuz EX2710 and its smaller variant, the EX2510, are both designed to be used in competitive gaming scenarios. They have unique capabilities such as BenQ's treVolo sound tuning and brightness intelligence capabilities that you won't find in its competitors. The IPS panels used are also quite good in the color quality category, so both will be very good choices are reasonable price points.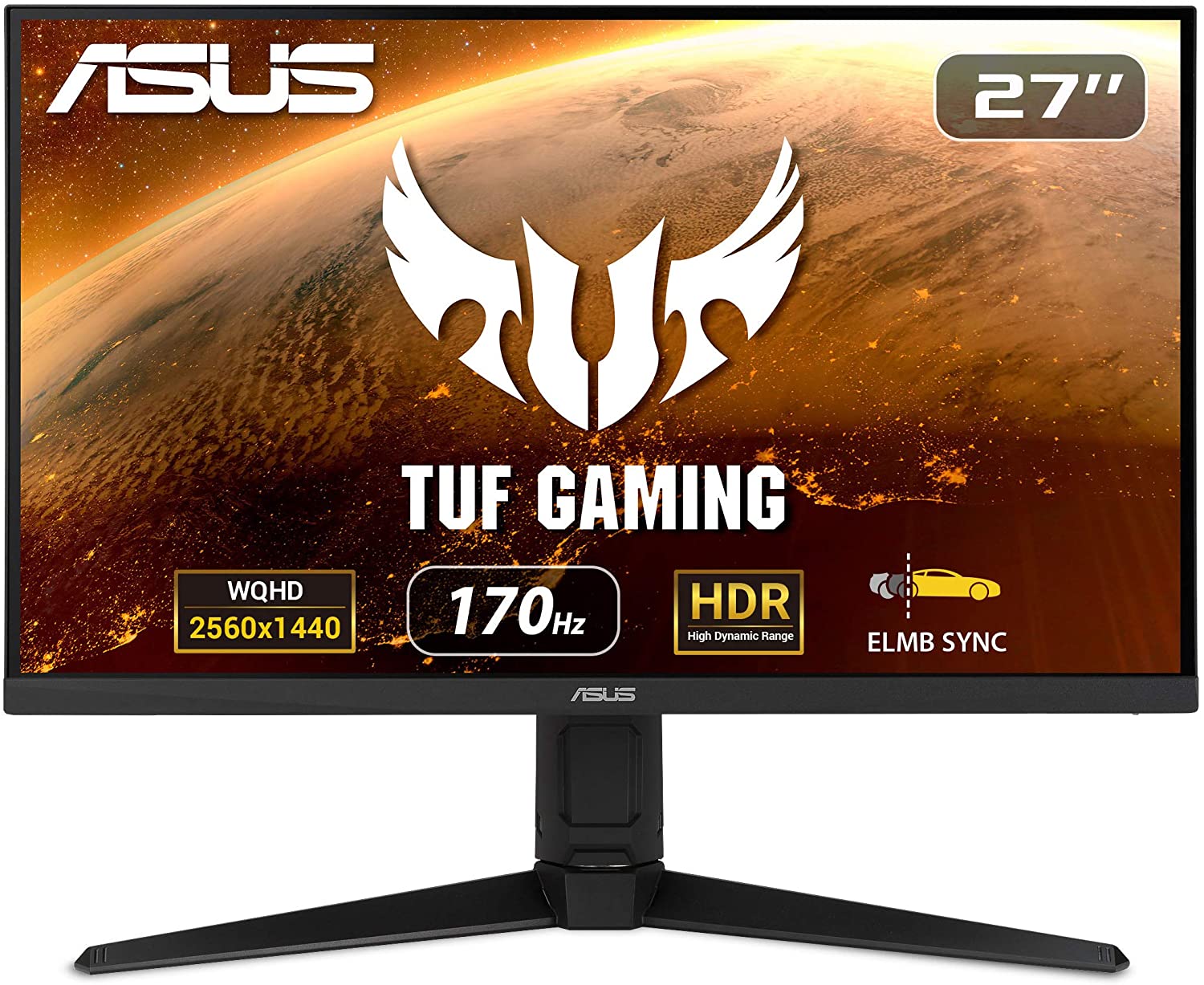 The Asus VG27AQL1A is one of our favorite 1440p gaming monitors in the market and is one of the few that has our Editor's Choice awards. Its got a 170Hz IPS panel with excellent clarity and color fidelity to give gamers the best possible experience at a value-oriented price point. It doesn't have a lot of flamboyant extras, but it works great for any kind of setup, including those built for next-gen console gaming.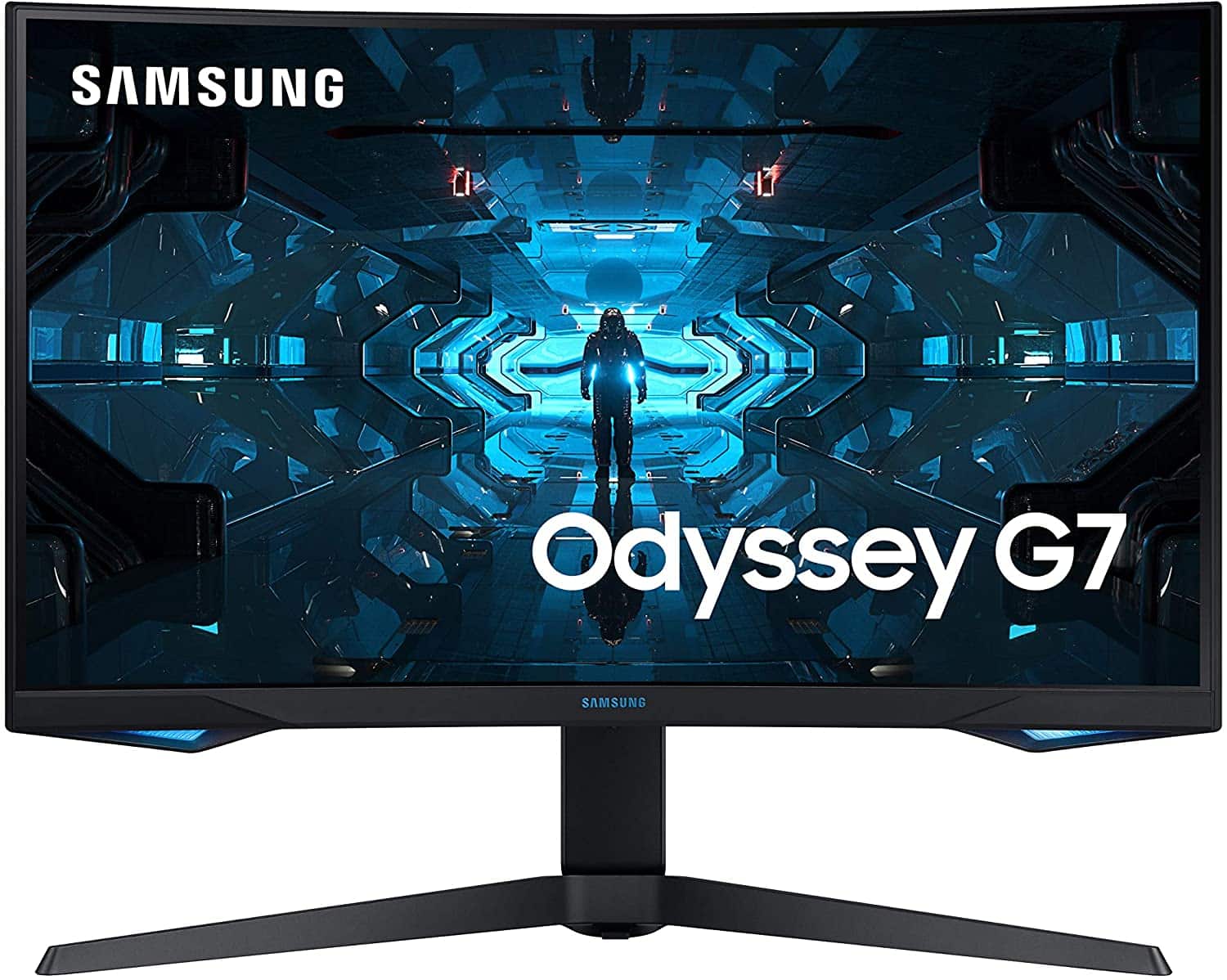 The Samsung Odyssey G7 monitors are both 240Hz models with 2560 x 1440 resolution and nearly zero input lag. The monitors have steep curvatures which make them excellent for immersive and focused gaming, plus great image quality that complements the higher refresh rate and resolution. The series also includes a super ultrawide, but unfortunately, the Xbox Series X doesn't support its 5120 x 1440 resolution.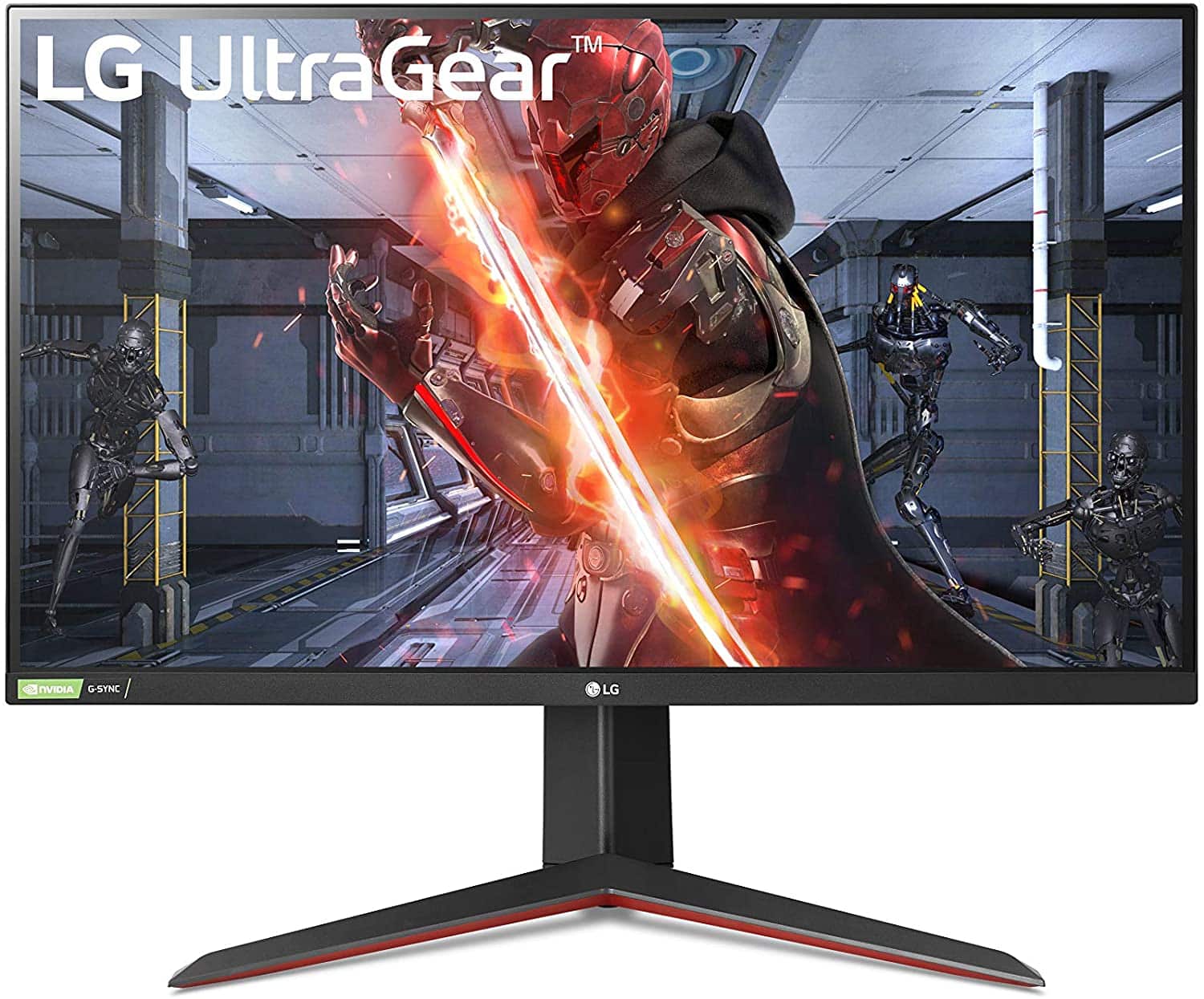 The LG 27GN850 is the Korean brand's 1440p IPS champion that offers superb image quality and gaming finesse. Its Nano IPS is capable of great color accuracy when calibrated and its compatible with FreeSync and G-Sync for PC gaming. It fell a bit short in testing scores versus the LG 27GL850, but this newer variant is considerably cheaper than its aforementioned predecessor.
Editor's Note: This article's contents are continuously developing, so we urge readers to take the important parts such as the specifications lightly. The Xbox Series X's final specs are still in the wild, but we will update you once we get more accurate bits of information.
About the Author: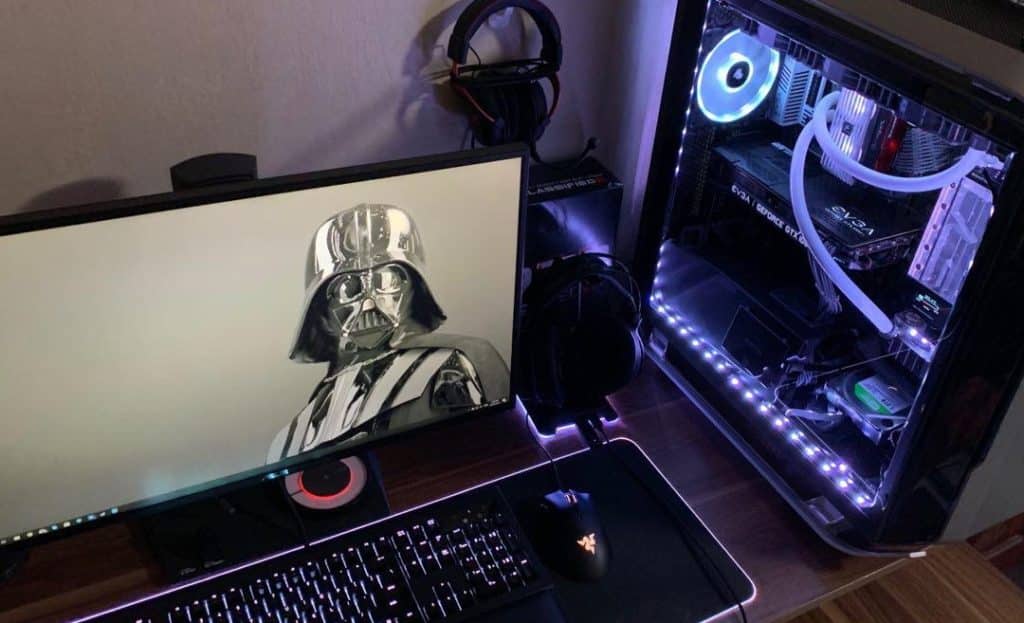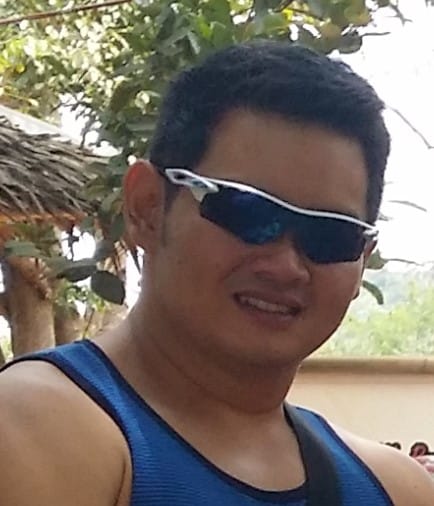 Paolo is a gaming veteran since the golden days of Doom and Warcraft and has been building gaming systems for family, friends, and colleagues since his junior high years. High-performance monitors are one of his fixations and he believes that it's every citizen's right to enjoy one. He has gone through several pieces of hardware in pursuit of every bit of performance gain, much to the dismay of his wallet. He now works with Monitornerds to scrutinize the latest gear to create reviews that accentuate the seldom explained aspects of a PC monitor.