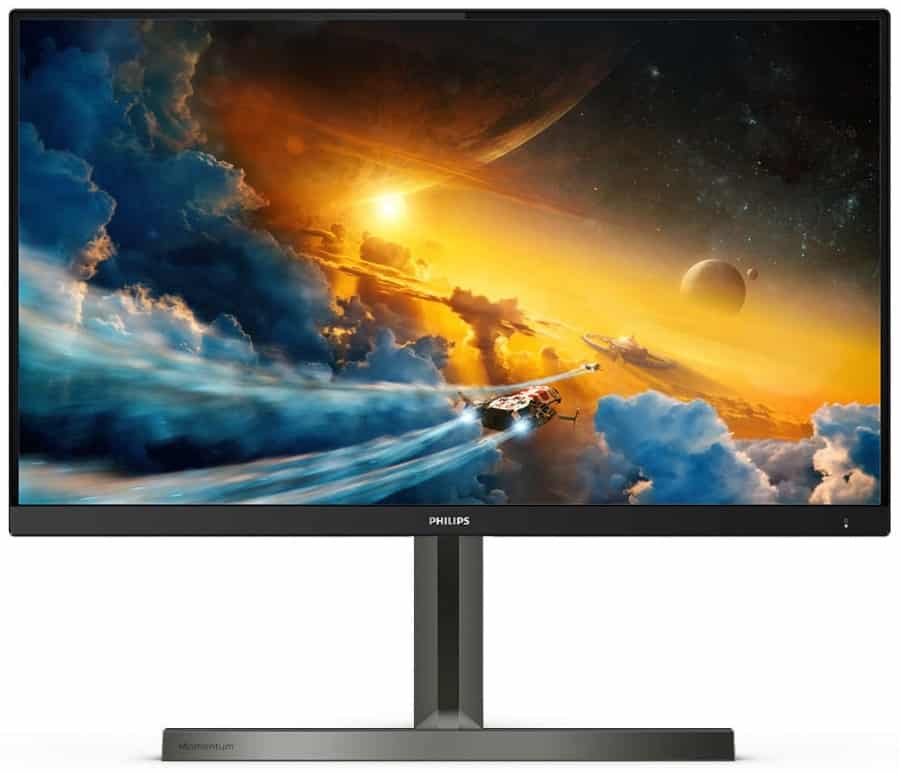 The Philips Momentum 278M1R offers a crisp and clear IPS panel combined with the brand's Momentum technology to create a universally attractive package. 4K monitors are great for various uses which include gaming, entertainment, and productivity. Philips covers all of these aspects with the Philips Momentum 278M1R's qualities to give you a practical and functional display solution.
The IPS panel used on the Philips Momentum 278M1R features wide gamut coverage, reaching as much as 105% sRGB and around 89% Adobe RGB. That isn't the same as some of the prosumer models we've tested, but it's a welcome improvement that ensures the screen won't look bland or washed out. Philips is also quite seasoned when it comes to factory-calibration, so we can expect excellent accuracy from this new model.
The IPS panel on the Philips Momentum 278M1R is also HDR10-compatible, but its backlight and contrast are limited to 350 cd/m2 and 1000:1 respectively. This means you only get basic HDR support with minor changes or improvements. You also get standard productivity features such as low blue light settings and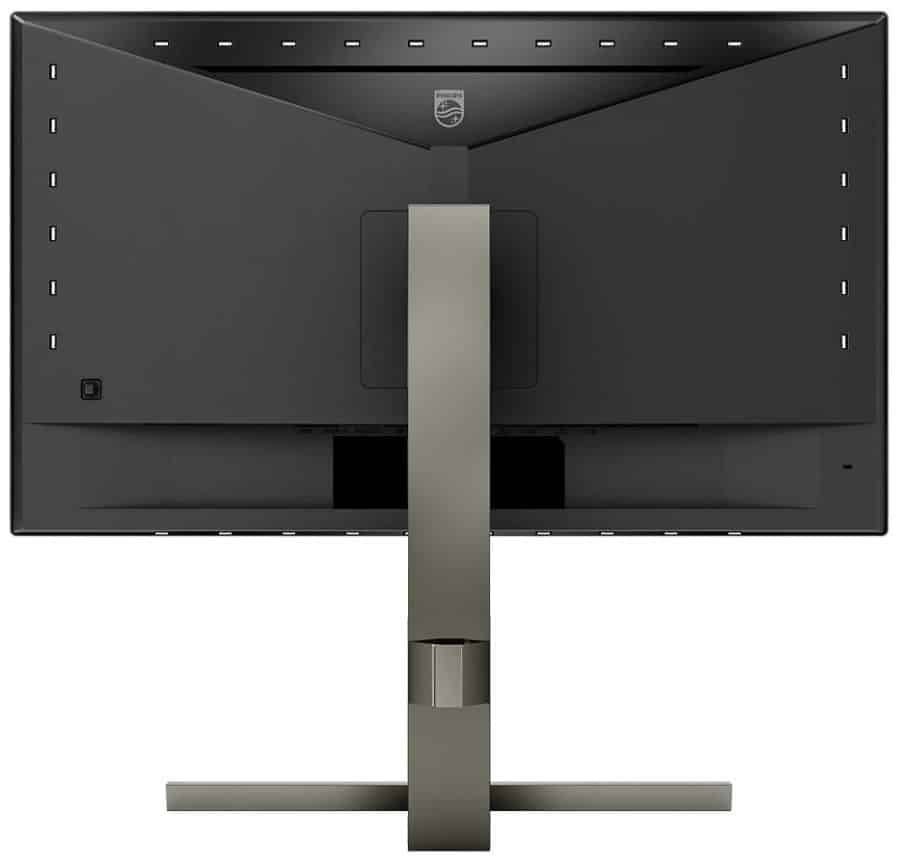 Another distinct characteristic of the Philips Momentum 278M1R is its Ambiglow LEDs which run along the edges of the rear of its cabinet. This feature allows you to customize the lighting on your PC, but it can also synchronize with the colors on the screen for an immersive effect. This add-on is minor compared to the screen's performance, but we always like additional customization features that you can tinker with.
The Philips Momentum 278M1R is also marketed as a gaming display solution, but it opts instead for a more subtle design. The device has a matte black chassis accented with a gunmetal stand which will help it fit into more setups. The stand also has full adjustability, so most users won't need to utilize the VESA mount.
You will also find DisplayPort, two HDMI 2.0 slots, and 4 USB 3.2 ports on the Philips Momentum 278M1R. This layout essentially makes the monitor a suitable all-in-one device for your PC and up to two 4K devices like the Xbox One X. there is also a pair of 5-watt DTS Sound speakers in the package which should sound good for movies and background music.
The Philips Momentum 278M1R is scheduled for a May 2020 release in various regions with a more or less $500 price tag. We're not sure if the current COVID-19 situation has affected its timeline, but there is still no sign of it on retail stores or pre-order sites. You can check out its main product page if you want to know more or stay tuned to this news piece for the latest updates.
About the Author: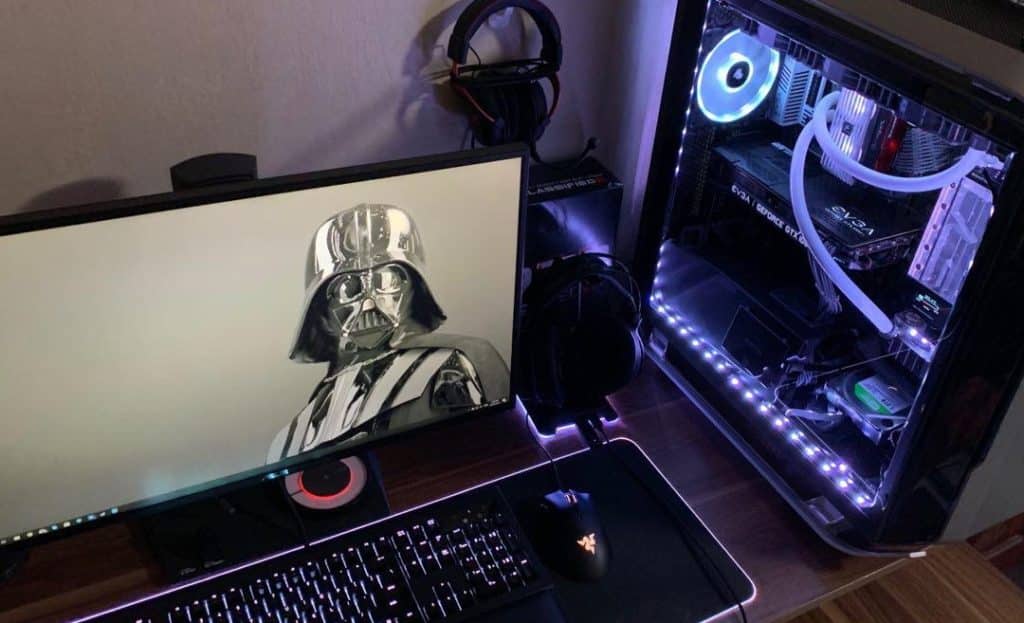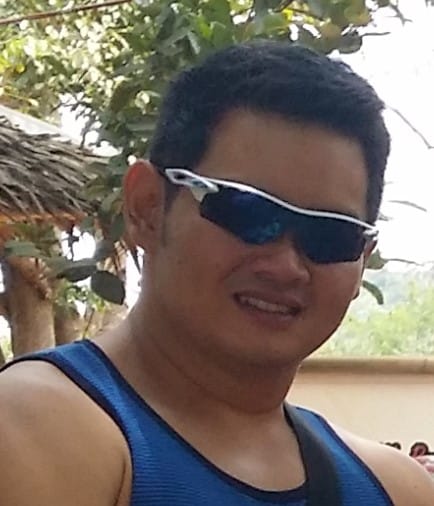 Paolo is a gaming veteran since the golden days of Doom and Warcraft and has been building gaming systems for family, friends, and colleagues since his junior high years. High-performance monitors are one of his fixations and he believes that it's every citizen's right to enjoy one. He has gone through several pieces of hardware in pursuit of every bit of performance gain, much to the dismay of his wallet. He now works with Monitornerds to scrutinize the latest gear to create reviews that accentuate the seldom explained aspects of a PC monitor.