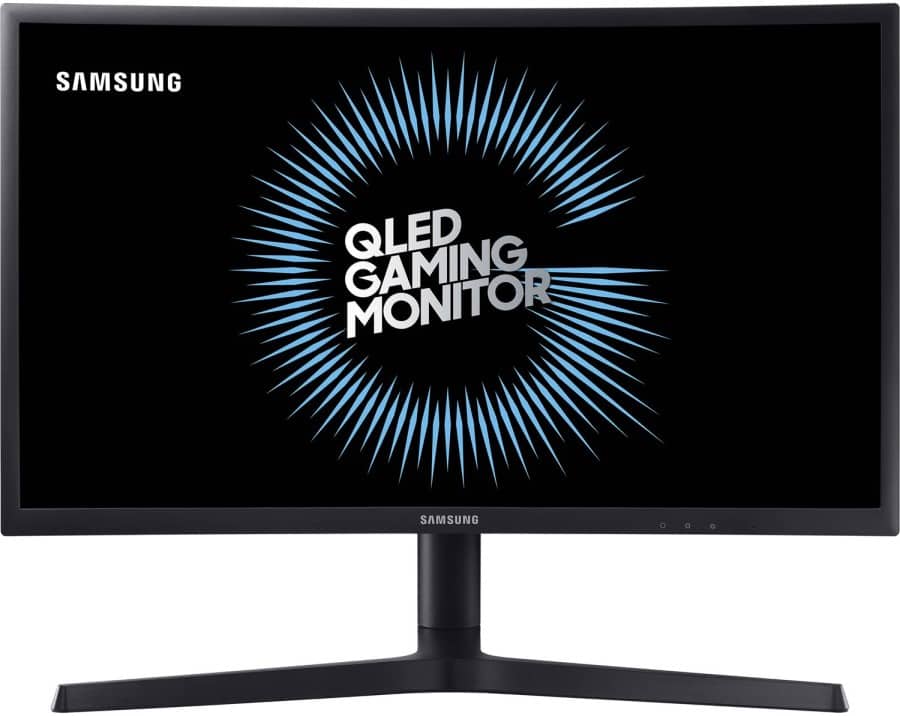 The Samsung C27FG73 is an excellent and practical choice if you want a gaming screen with eye-popping color and an immersive appeal. The device utilizes many of the strengths of the brand's display products, such as VA technology and Quantum Dot. The Samsung C27FG73 has been around for some time, but let's find out why its still one of the high-selling 144Hz gaming monitors on the market.

Samsung C27FG73 Specifications
Screen Size: 27 Inches
Resolution: 1920 x 1080 FHD
Aspect Ratio: 16:9
Panel Technology: Vertical Alignment (VA)
Refresh Rate: 144Hz
Response Time: 4ms
Contrast Ratio: 3000:1 (Static)
Brightness: 350 cd/m²
Built-in Speakers: No
Stand: Height -Yes
Stand: Tilt – Yes
Stand: Swivel – Yes
Stand: Pivot – Yes
VESA Compatibility: Yes (100 x 100)
Connectivity: HDMI 1.4 x 2, DisplayPort 1.2 x 1, 3.5mm Audio Jack
Dimensions with Stand(WxHxD): 24.46″ x21.30″ x 11.05″
Weight: 11.7lbs.

Design and Features
The Samsung C27FG73 is marketed on the brand's official website as a business monitor, and its aesthetics agrees with it. The chassis uses matte black all over, giving the device a clean, and stain or scratch-free look. The display isn't bezel-free, but the plastic strips are within reasonable limits for a 27-inch variant.
The Samsung C27FG73's 1800r curvature makes it one of the most aggressively shaped as far as curved monitors go. Frankly, the design's effects are perceived better with larger screens, but it does add value to the product's design. 27-inch displays are sometimes too large for competitive gamers, so having the corners appear closer is a must have to enhance concentration.
Build quality is more than decent for the Samsung C27FG73 which belongs to a category that's a notch higher than the brand's actual business monitors. The plastics feel thick and sturdy, plus there is no immediate wobbling from the fragile looking stand. Extra care was taken during manufacturing, so the surfaces and seams are pristine.
One of the things we love about Samsung is that they offer OSD joysticks on almost every monitor they sell. The knob on the Samsung C27FG73's controller is large enough so you can't miss it if you reach for it from the front. It's also easier to use since you don't have to memorize a layout or fumble for it in the dark.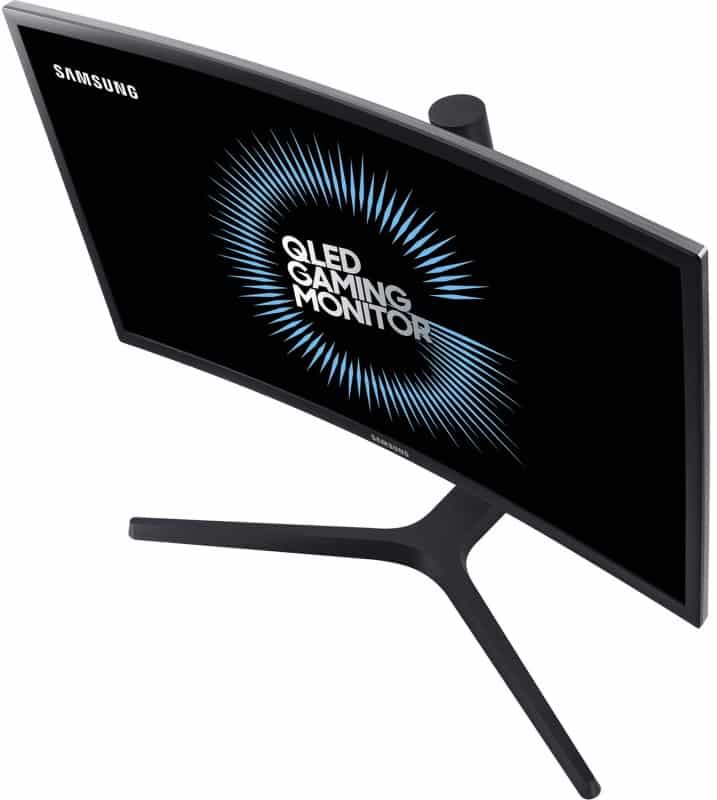 The Samsung C27FG73 features one of the largest bases we've seen for a 27-inch display. You can swap this out for a VESA mount, but there is little necessity to do so since the mechanism already provides, tilt, swivel, pivot, and height adjustments. The Y-shaped base provides fantastic stability, but it will eat a considerable area of your desktop.
One thing that the brand kept minimal aside from the design is the Samsung C27FG73's connectivity layout. You only get a single DisplayPort 1.2 and two HDMI 1.4 slots for video inputs, along with a 3.5mm jack for audio passthrough. There are no speakers with the package, but at least the connectors can handle an additional console like the Xbox for your setup.
Display and Performance
The Samsung C27FG73 boasts a 27-inch VA panel with a 1920 x 1080 resolution, 144Hz refresh rate, and a 4ms response time. The contrast ratio is specified to reach 3000:1, while the backlight is rated to put out up to 350 cd/m2. This model comes treated with Quantum Dot technology, so you can expect punchier colors compared to IPS and TN-based variants.
A monitor of this size is what we consider the absolute limit for 1080p since the screen's sharpness starts to degrade noticeably. The looser pixel pitch can sometimes make images pixelized or grainy, compared to a 1440p display or even a smaller, 24-inch version. However, there are some benefits to this kind of screen for competitive gamers or for those who have trouble reading tiny letters in long bodies of text.
The Samsung C27FG73 is capable of eye-popping color, thanks to its Quantum Dot layer. The panel exceeds 100% of the sRGB color space easily with a fantastic accuracy of Delta E 2.29. That score isn't the best we've seen, but the extra vibrancy leads to some oversaturation which is detected as errors by a colorimeter. The display's color temperature sits very close to the ideal 6500K, so it's perfectly balanced without any unwanted yellowing or bluish tints.
Gamma also doesn't need any help at 2.2, but you do have to adjust the screen's brightness to around 20% to 40% to enjoy this. The latter can hit a max of 353 cd/m2 which isn't the highest by today's standards but is still too strong for extended use. The 2680:1 contrast ratio creates deep blacks and excellent grayscale performance, so there isn't anything to complain about when it comes to image quality.
One flaw on the Samsung C27FG73 that was noticed was its backlight uniformity, which affected contrast in some areas. The corners are have clouding issues which lowered contrast and made dark images look a bit uneven. Balance in colors from the D65 standard isn't affected, but the mentioned edges had a slightly higher variance than the rest of the screen.
Motion handling for the Samsung C27FG73 is a mixed bag even if it does include a 1ms MPRT strobing feature. The screen is prone to some ghosting and pixel persistence as expected, but it takes a few conditions such as panning the screen too fast to happen. The 1 ms MPRT tool in the OSD solves this, but it lowers brightness and vibrancy considerably, so we wouldn't recommend it unless you really need to increase pixel responsiveness for competitive titles.
The Samsung C27FG73 is a FreeSync gaming monitor which makes it a great display solution for the latest Radeon cards. G-Sync compatibility mode is possible, but there are reports of tearing and flickering issues which can only be solved by power-cycling the display. Input lag maxes out at 10ms and is reduced to around 4ms when low input lag mode is enabled, so there are no delays or "de-synced" instances during gameplay.
Thoughts on the Samsung C27FG73
The Samsung C27FG73 offers strong performance in vibrancy and contrast which are must-haves for a curved gaming screen. The color pop in titles such as Apex Legends is enhanced with this monitor, while its 144Hz refresh rate takes care of smoothness. Correctly implemented Quantum Dot monitors are a cut above the rest, especially if you are comparing it to TN variants which are prevalent in this monitor's category.
However, the Samsung C27FG73 isn't without flaws that are brought about by its panel's characteristics. VAs are notorious for having slow pixel response times, while curved screens tend to have clouding issues on the corners. We recommend going with a TN or IPS alternative if this bothers you, but beyond it, the gaming monitor is a decent buy.
About the Author: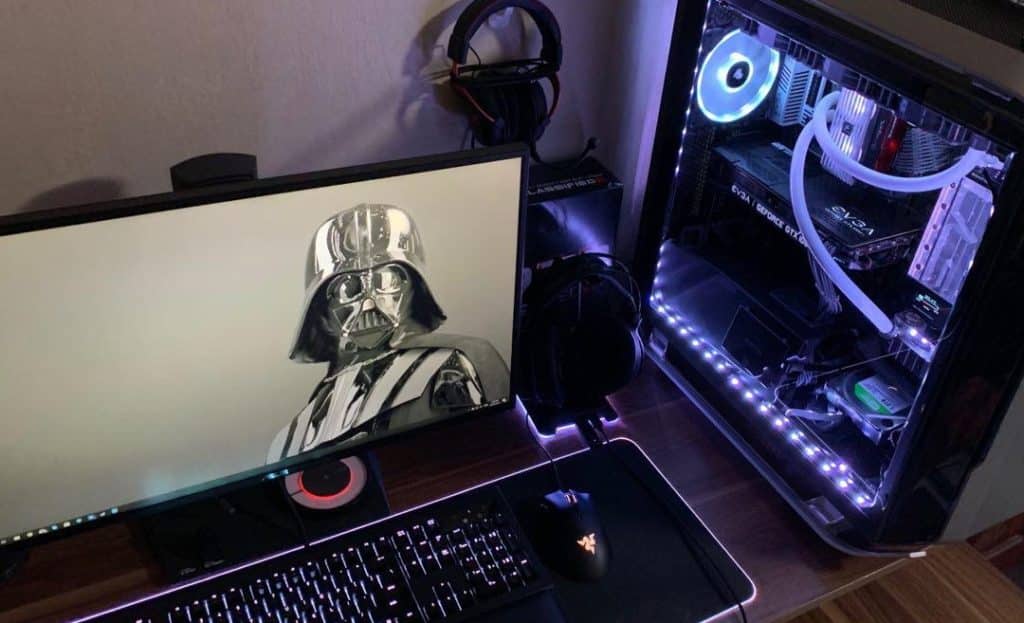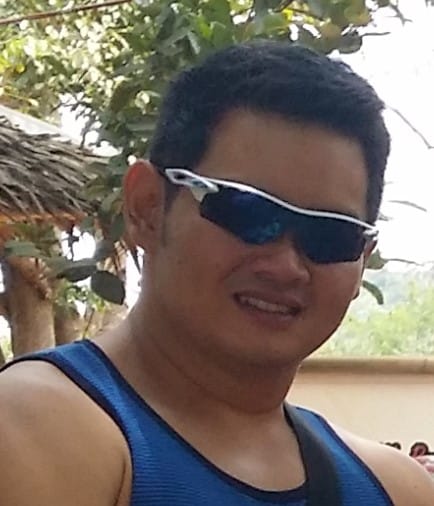 Paolo is a gaming veteran since the golden days of Doom and Warcraft and has been building gaming systems for family, friends, and colleagues since his junior high years. High-performance monitors are one of his fixations and he believes that it's every citizen's right to enjoy one. He has gone through several pieces of hardware in pursuit of every bit of performance gain, much to the dismay of his wallet. He now works with Monitornerds to scrutinize the latest gear to create reviews which accentuate the seldom explained aspects of a PC monitor.