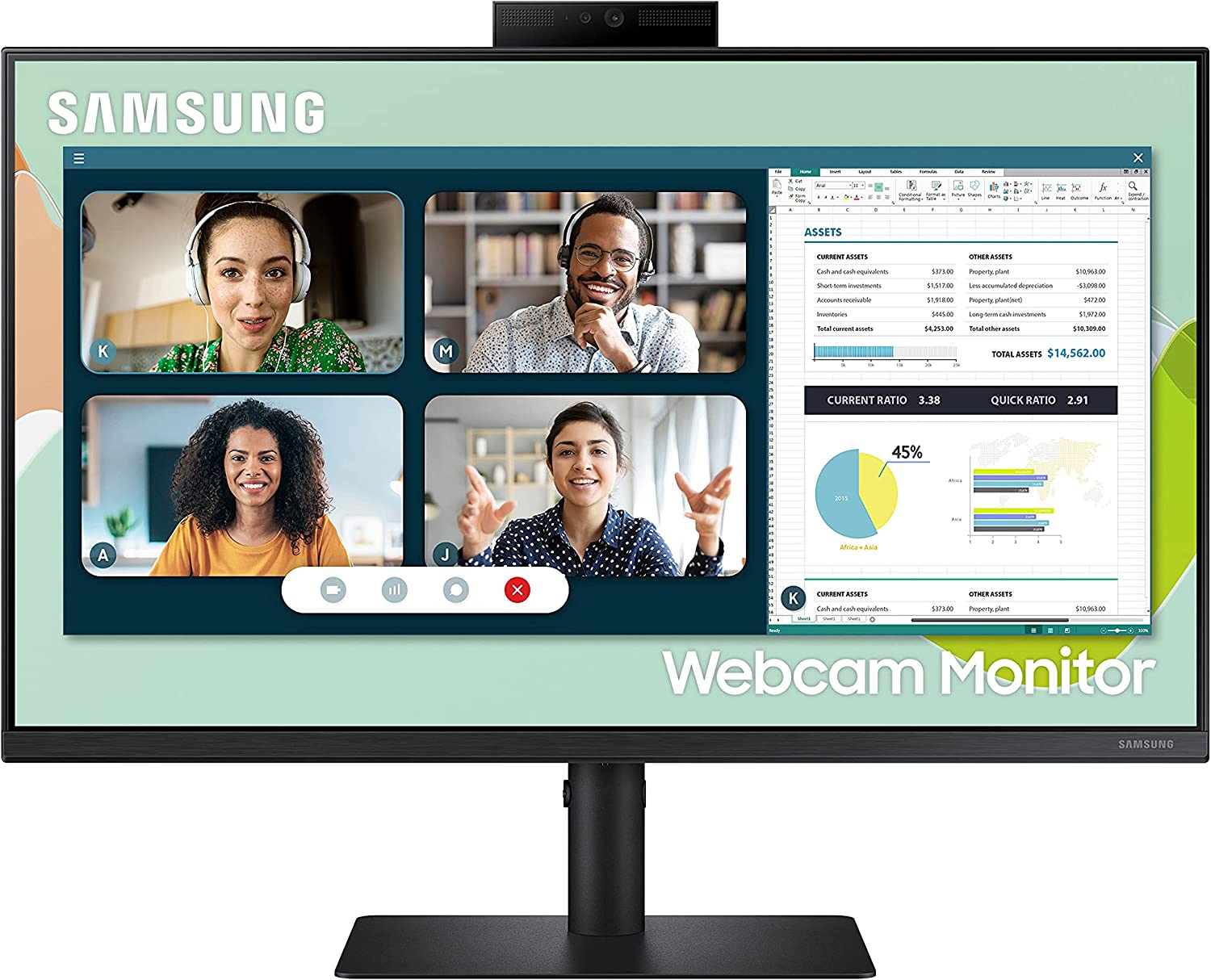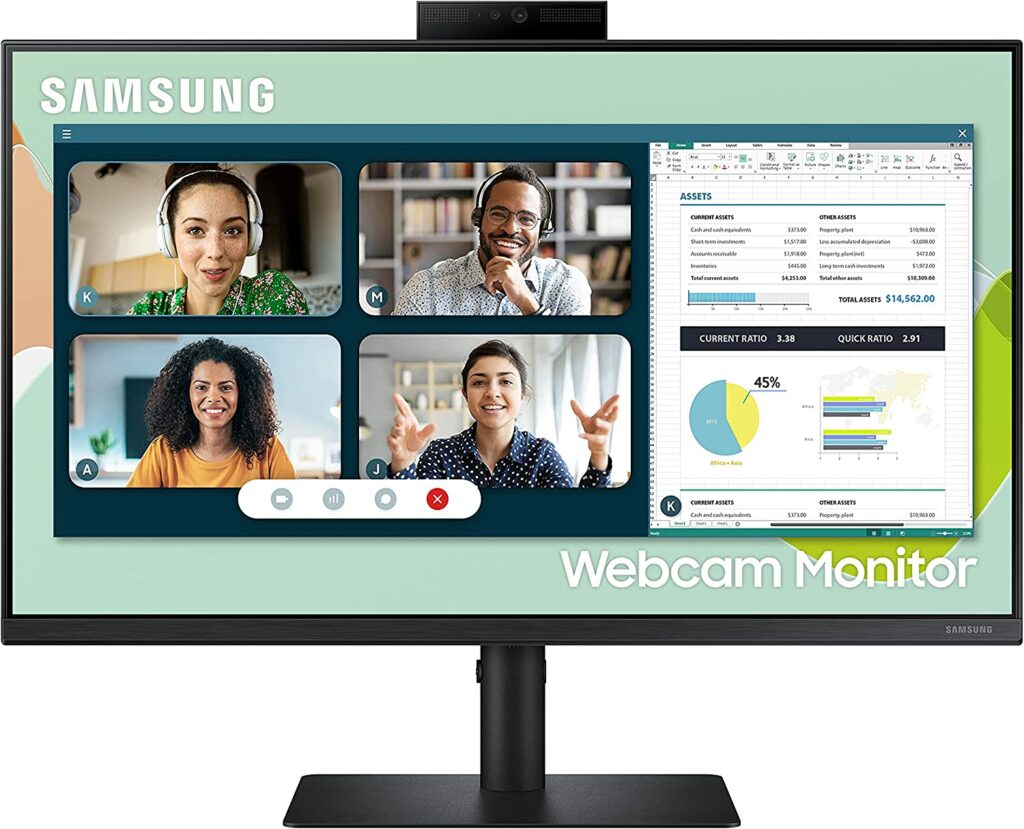 The Samsung S40VA aims to compete in a growing monitor category that was intended for remote work and video conferencing. This display type is quite new, but there are already a lot of compelling options like the Dell C2422HE. The Samsung S40VA isn't exactly cheap, so let's check it out to know if it's worth every dollar needed for ownership.

Samsung S40VA Specifications
Screen Size: 24 Inches
Resolution: 1920 x 1080 FHD
Aspect Ratio: 16:9
Panel Technology: In-Plane Switching (IPS)
Refresh Rate: 75Hz
Response Time: 5ms
Contrast Ratio: 1000:1 (Static)
Brightness: 250 cd/m2
Built-in Speakers: Yes (2 x 2 Watts)
Stand: Height – Yes
Stand: Tilt – Yes
Stand: Swivel – Yes
Stand: Pivot– Yes
VESA Compatibility: Yes (100 x 100)
Connectivity: DisplayPort 1.2 x 1, HDMI 1.4 x 1, VGA x 1, USB x 3, 3.5mm Audio Jack x 1
Dimensions with Stand (W x H x D): 21.33″ x 18.69″ x 7.69″
Weight: 12.8lbs

Design and Features
The Samsung S40VA looks like most office monitors so it won't be conspicuous in any setup or environment. The monitor has a matte black finish so it is easy to clean and maintain its brand-new look. The display doesn't have bezels on three sides, but it still has inner borders just like any other LCD or LED display.
It's sized like a standard office monitor so you shouldn't have difficulty placing it in a small workstation or desk. It only needs 7.69 inches of depth so it will not displace your other big peripherals such as a full-sized keyboard or bookshelf speakers. It weighs 12.8 pounds so it's going to be easy to move it around in case you want to rearrange your setup.
Its build quality is excellent and comparable to some of Samsung's high-end models in its various product lines. The plastics used are thick and sturdy, so they won't crack or flex when moderate pressure is applied. The included stand is firm and stable, so it won't wobble or sag while you are busy with tasks or conference calls.
The Samsung S40VA has an OSD joystick under the logo on the bezel for easy access to its settings and features. We prefer this to the D-pad-styled controls on other Samsung monitors since this is far simpler and quicker to use. Its placement also means that you don't have to reach in to get to it so it's less stressful to calibrate the display.
The stand included in the package offers tilt, swivel, pivot, and height adjustments for your comfort and convenience. Getting a preferred viewing angle is essential for a working monitor like this since owners will use it for a few hours. You can use VESA mounts if needed, but the extra cost is only necessary if you have limited space or more than one monitor.
What's disappointing about the Samsung S40VA is its connectivity layout which needs more for that kind of money. It includes DisplayPort 1.2, HDMI 1.4, and VGA, plus three USB ports and a 3.5mm jack for your peripherals. However, it should have USB-C to make it more usable in modern setups, especially since it costs higher than its closest competitors.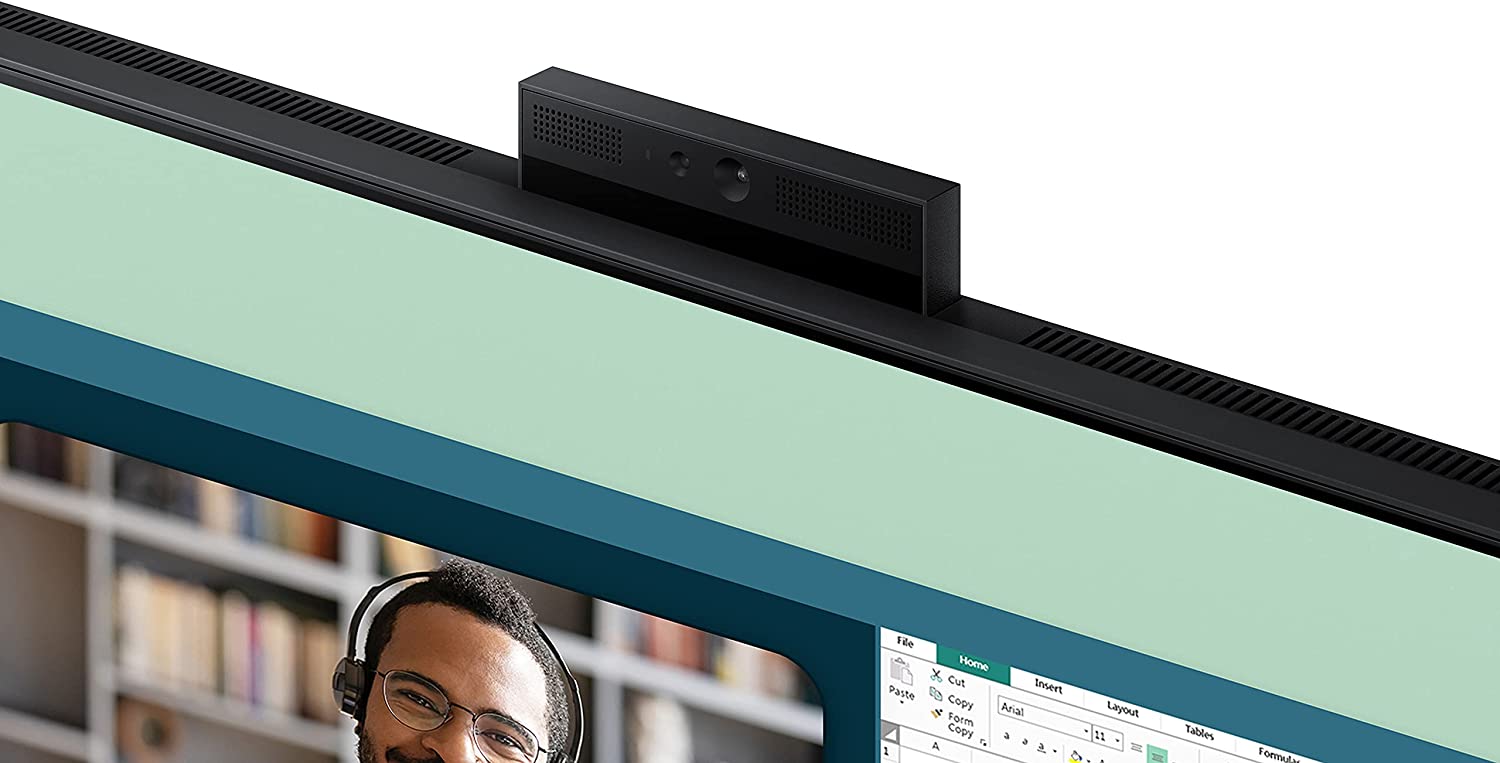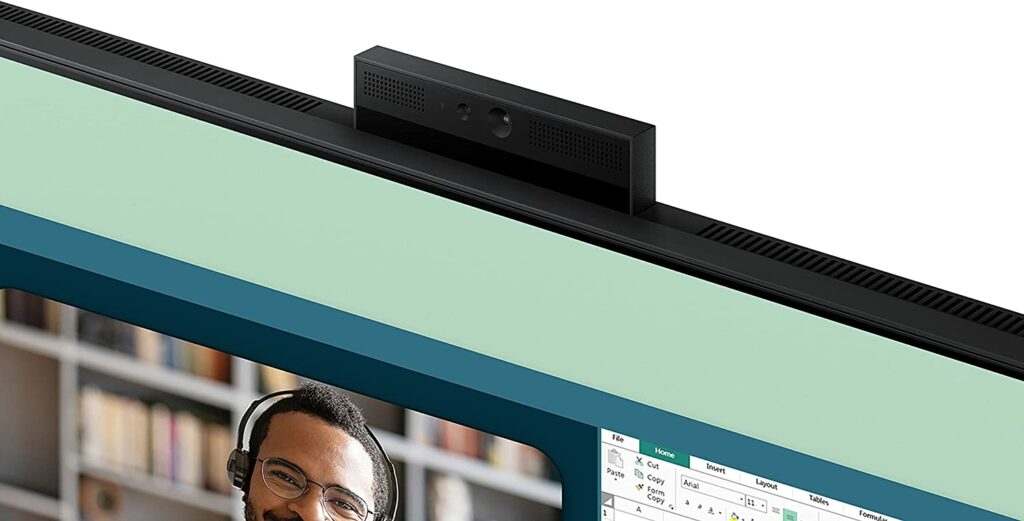 But on the other hand, what makes this monitor special is its pop-up webcam at the top of the monitor. You can stow it by pushing it down if it's not needed or for privacy, so it's very convenient for remote work. Its microphones and imaging are decent, so you don't need to buy other accessories to make your workstation functional.
You also get speakers with this package so it's already fully equipped for video conferencing and remote work. The pair only has 2 watts of power, so they are only good for basic audio such as the voice output from your meetings. We wish Samsung upgraded it, but you can only truly expect that from its entertainment offerings.
Display and Performance
The Samsung S40VA sports a 24-inch IPS panel with a 1920 x 1080 resolution, a 75Hz refresh rate, and a 5ms response time. The backlight is limited to 250 cd/m2 while the contrast is listed at 1000:1 like most IPS monitors. It doesn't have entertainment-grade specifications like HDR, but that's okay since this is still a business model.
24-inch 1080p monitors are still widely available because they are commonly used in different environments like businesses and schools. The pixel density isn't too sharp so it is easy to read and process documents with it. It also doesn't need high-end equipment to run, so even the most basic laptops can utilize it.
The Samsung S40VA covered 97% sRGB which means it's not the most vibrant monitor out there. Its default accuracy has a high deltaE average of 2.89, but most users won't notice that. It is good enough for most uses that don't entail editing, and you would need a better screen to compare it with to know the difference.
Calibrating it did not produce any considerable improvements since the deltaE average only reached 2.07. It's certainly better than the default setup, but it's not worth getting a colorimeter just to get this kind of output. It is better to just get a prosumer monitor and a webcam if color accuracy is a priority.
The Samsung S40VA's backlight reached 249 cd/m2 so it could use a boost if it is going to be used in a well-lit room. Its contrast isn't impressive since it only reached 857:1 so it's incapable of deep blacks like VA or OLED panels. These numbers are consistent with most office monitors, so they are acceptable in our opinion.
Panel uniformity for the test sample was great since there were no massive backlight leaks or clouding issues. There was some variance in the backlight's spread, but it was only noticeable in dark or all-black scenes. Note that this can change between every unit since there are tolerances at play so there are worse and better panels out there.
One of the Samsung S40VA's limitations is its pixel response time which causes some blurring and ghosting in fast-paced scenes. You need to use the Fastest level of its overdrive to reduce it even if doing so will add some minor overshoot. It is not the best for gaming, but who's to say that it can't be used for casual enjoyment from time to time?
The Samsung S40VA is compatible with FreeSync and G-Sync so you are protected from tearing and stuttering. VRR isn't necessary for 1080p at 75Hz, but it's always nice to have it in case you want to play a very demanding game. Input lag sits at 9ms at 75Hz, so it is still responsive enough for gaming use.
Thoughts on the Samsung S40VA
The Samsung S40VA offers a decent set of characteristics for a lot of users who need a decent screen for remote work. It's built well with good material selection, so it shouldn't break even after years of use. The webcam and mic work great, but it is not something we'd use for streaming or creating content.
The biggest drawback of the Samsung S40VA is its price which is simply too high compared to something like the affordable Asus BE24EQK. It also doesn't have USB-C ports which would make it more desirable for today's professionals. It's a decent choice, but it certainly isn't the most practical right now.
Pros:
Webcam Included
Great Build Quality
FreeSync and G-Sync Compatible
Cons:
Higher Price
No USB-C Connectivity
Dismal Contrast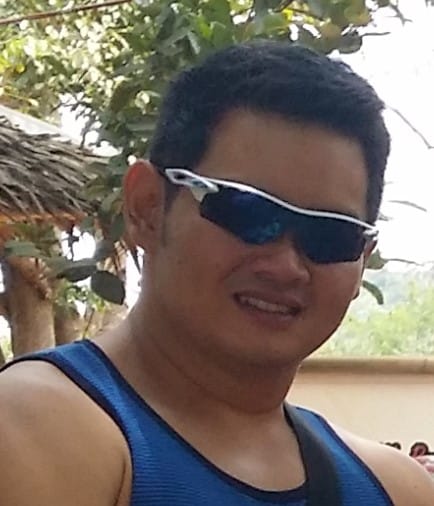 Paolo is a gaming veteran from the golden days of Doom and Warcraft. Since junior high, he has been building gaming systems for family, friends, and colleagues. High-performance monitors are one of his fixations; he believes that every citizen's right to enjoy one. He has gone through several pieces of hardware in pursuit of every bit of performance gain, much to the dismay of his wallet. He has also spent half a decade researching, reviewing, and writing about these products and now has over 1400 articles about the best gaming tech under his belt.