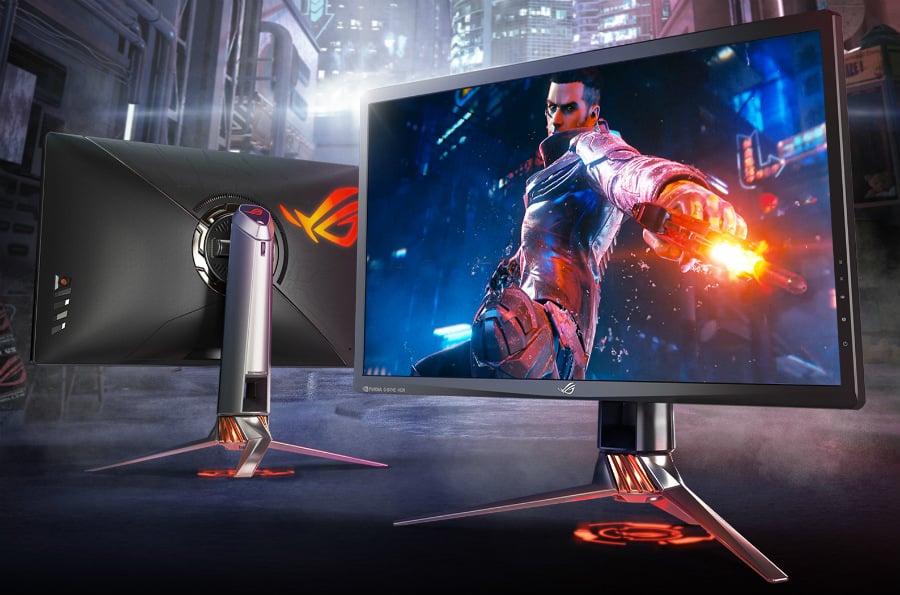 Buying a 4K monitor for gaming is easier and more enticing nowadays thanks to the massive price cuts and abundant availability of options on the tech market. It used to cost thousands of dollars for a 4K TV when it first became available in 2013, and it wasn't any different for the first few displays meant for personal computers. The availability of UHD content and game compatibility was also non-existent back then, unlike now where its advertised left and right by graphics card companies and game developers or publishers.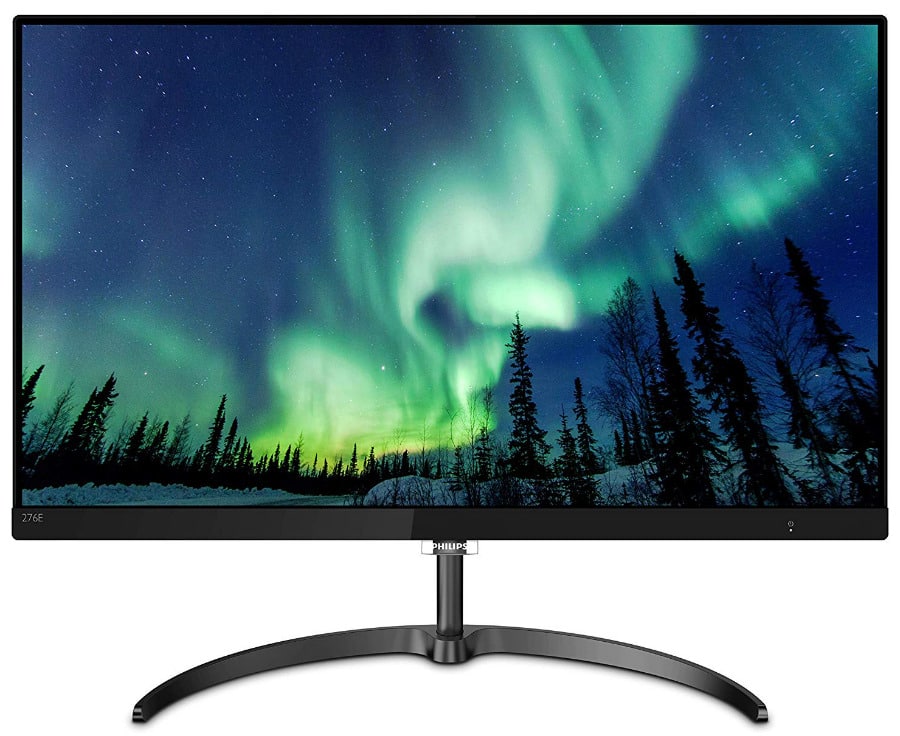 Philips 276E8VJSB
You can now buy a 4K monitor for as less than $300 like the Philips 276E8VJSB which has decent capabilities or a true gaming variant like the Asus MG28UQ for a few more bucks. Gone were the days when high-refresh UHD monitors like the Acer XB273K were only part of our imagination since they are starting to pop up one after the other. This evolution is showing us that the category is already knocking on our doorsteps (and bank accounts) to do the upgrade, but is it worth it?

Asus MG28UQ
Pros of Buying a 4K Monitor for Gaming
The first and most considerable advantage of a 4K monitor for gaming is its massive pixel count which equates to a larger field of view and more exquisite detail. Games look sharper due to the additional image depth the extra pixels provide, bringing the user more eye candy to enjoy. The sharper and cleaner lines and edges also reduce the need for post-processing effects such as Anti-Aliasing which translates to more frames per second in most titles.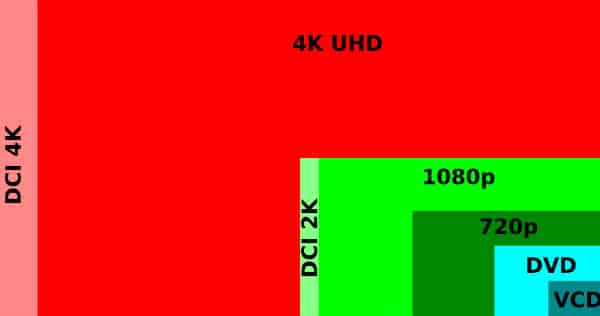 Many of the new titles we've seen like the Division 2 or Battlefield V look gorgeous in 4K due to the expansion in added details for the environments. Don't get us wrong; they still look great in HD or QHD, but the general feel portrayed by the level designs is much more engrossing in 4K. Some may even argue that games in 4K at low to medium settings generally look better than one in 1080p at ultra.
Workflows will also be unimpeded for our gamer-slash-professionals friends since you have more screen space which is equivalent to four 1080p screens stacked into a rectangle. Manipulating four windows into position and simultaneously viewing their content has never been this easy, as far as 16:9 monitors are concerned.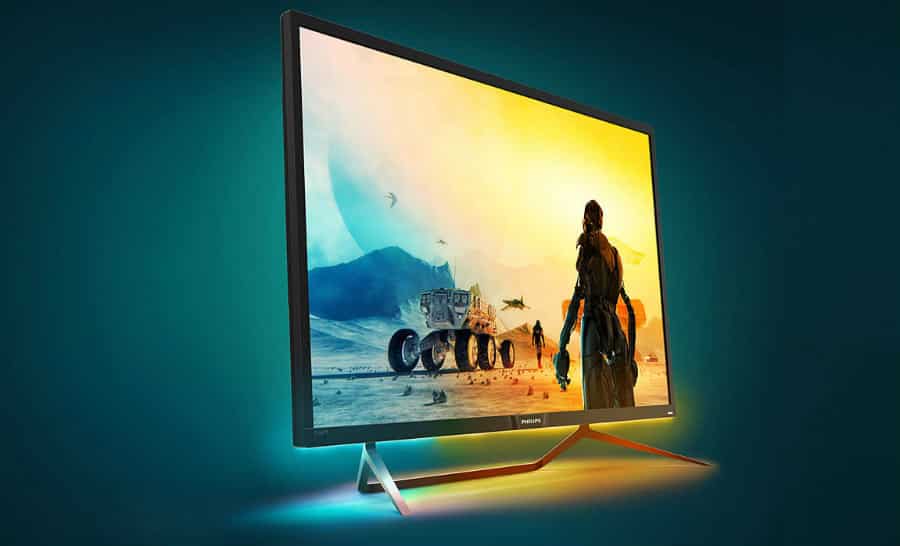 Philips 436M6VBPAB
4K monitors will also look better for gaming no matter what size you pick thanks to the tighter pixel pitches. 1080p is great for displays up to 24 inches while QHD fits perfectly into 27-inch variants, but for the rest, its 4K all the way. The advantages will still be visible even if you go with a 43-inch 4K monitor like the Philips 436M6VBPAB, so the size limit relative to crispness and sharpness is eliminated for desktop setups.
Finally, upgrading to a 4K monitor for gaming can be considered future-proof since that is the current growth trend in media, games, and gadgets. It's also worth considering that PC monitor technology has slowed down to a snail's pace due to the limited or incremental developments we've seen along with some failures in categories like OLED monitors. It's unlikely that we will see a higher resolution anytime soon because we still are at the precipice of maximizing UHD's potential and practicality.
Cons of Buying a 4K Monitor for Gaming
The main downside of choosing a 4K monitor for gaming is its cost which goes beyond the price you pay for the display itself. It's true that UHD monitors have come down in pricing considerably, including the 144Hz variants, but the upgrades will not end there. As we all know, it takes a ton of GPU power to run games at a stable 60Hz, so you will have to spend a lot on top-end GPUs like the RTX 2080 Ti which by itself, is already worth more than a powerful gaming rig.
GPU technology is barely catching up to the requirements of a 4K monitor for gaming, and their costs have already increased by a considerable margin. If this trend continues, we might see Nvidia's next "Ti" card which should be fully capable of 4K 60FPS at ultra at more or less two grand (yikes)!
There are more affordable GPUs that are accepted as capable options like AMD's Vega64 GPUs which have shown excellent aging after several driver cycles. However, some titles will push towards multi-card configurations such as SLI, NVLink, and Crossfire if one card isn't entirely sufficient. Most available video cards in the upper brackets are already great at 1440p 144Hz, gaming, but ramping it up to 4K will bring them to their knees.
Of course, the GPU cost will trickle down to the rest of your PC since you have to consider bottlenecks as well. Top-end GPUs require the middle to upper-class of processors so they can run at 100% and use every ounce of processing power to render high-resolution frames. Games in 4K consume more RAM as well, plus, you will also need a hefty power supply and well-ventilated case, so everything runs peachy.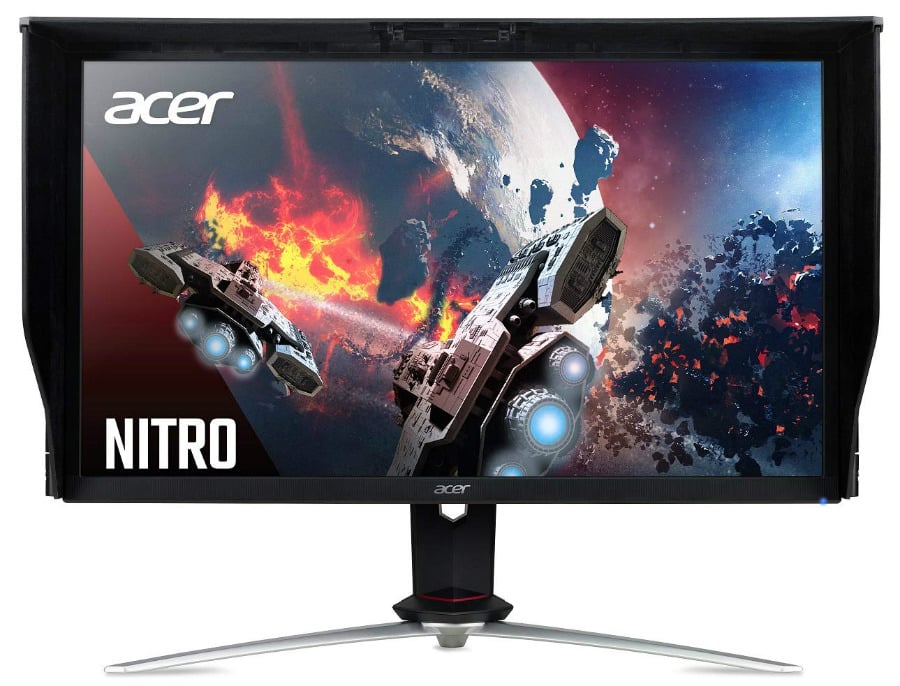 Acer XV273K
And then, there's the case of 4K 144Hz monitors which are tremendously expensive at this point if you want the whole shebang. An example like the Asus PG27UQ which has all the goodies like DisplayHDR 1000, G-Sync HDR, and Quantum Dot treatment costs roughly two grand if you include sales tax. There are cheaper non-HDR options already available like the Acer XV273K, but you still have to play close to four digits for those as well.
Is Buying a 4K Monitor for Gaming Worth It?
The shortest answer is NO unless you have a cache of cash lying around that isn't needed on necessities or more critical priorities. 4K gaming, especially at higher refresh rates, is simply too expensive for the regular working individual with a decent income. It's doable if you have reasonable expectations like dropping graphics options to get to a stable 60Hz with a GPU or playing at 2K and only using 4K for everything else. Although we know many will argue that doing so is missing the point of upgrading to a 4K monitor for gaming.
You are better off with a 2K 144Hz setup which provides upgraded sharpness but is a more doable setup or settling for 1080p 144Hz or higher since its the widely accepted competitive gaming format. We can only recommend buying a 4K monitor for gaming if your PC is ready and can handle it decently using its current specifications. Another reasonable instance is if you are future-proofing, but otherwise, it can become a huge cash dump if you try to chase the ideal performance level with more upgrades.