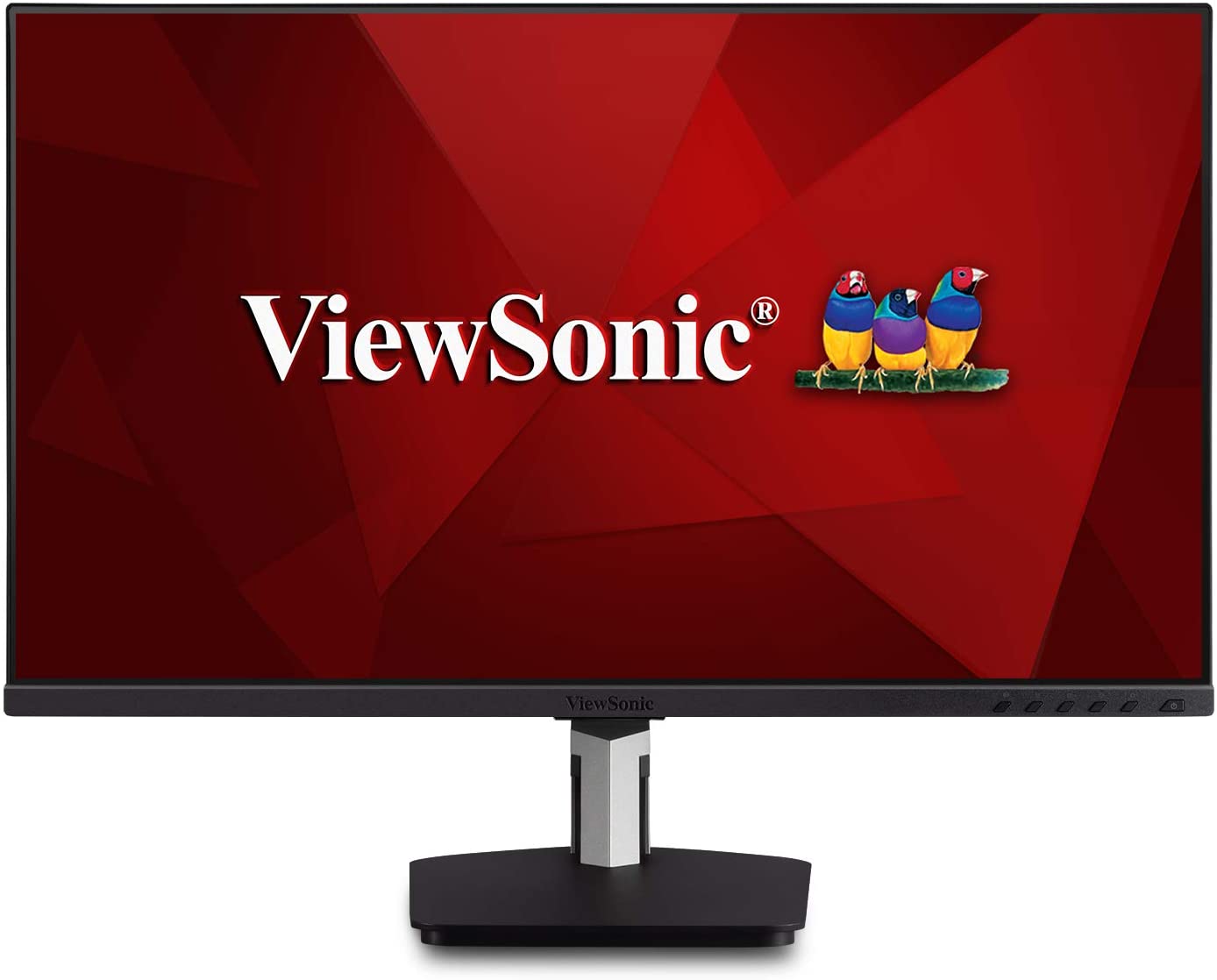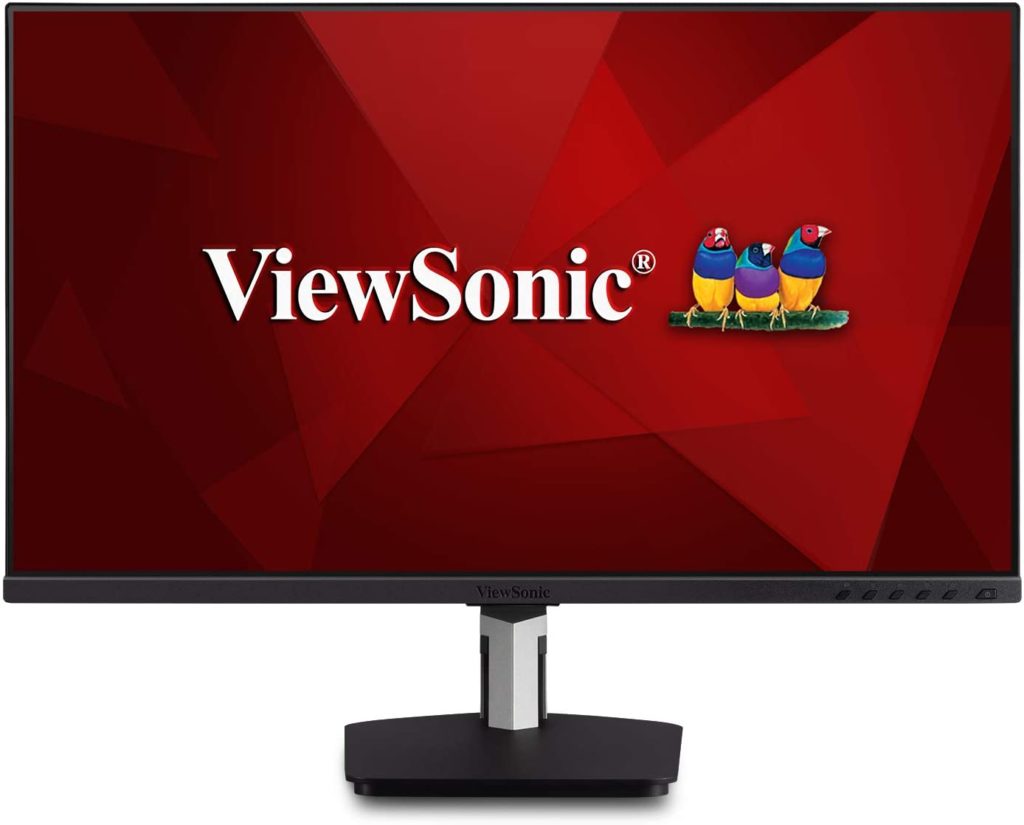 The ViewSonic TD2455 is an enterprise monitor designed to be a flexible and functional tool for business purposes such as presentations and meetings. The monitor supports both stylus and multi-touch gestures to make the users experience intuitive and smoother. Let's see how the ViewSonic TD2455 performs to check if it's worth the premium price.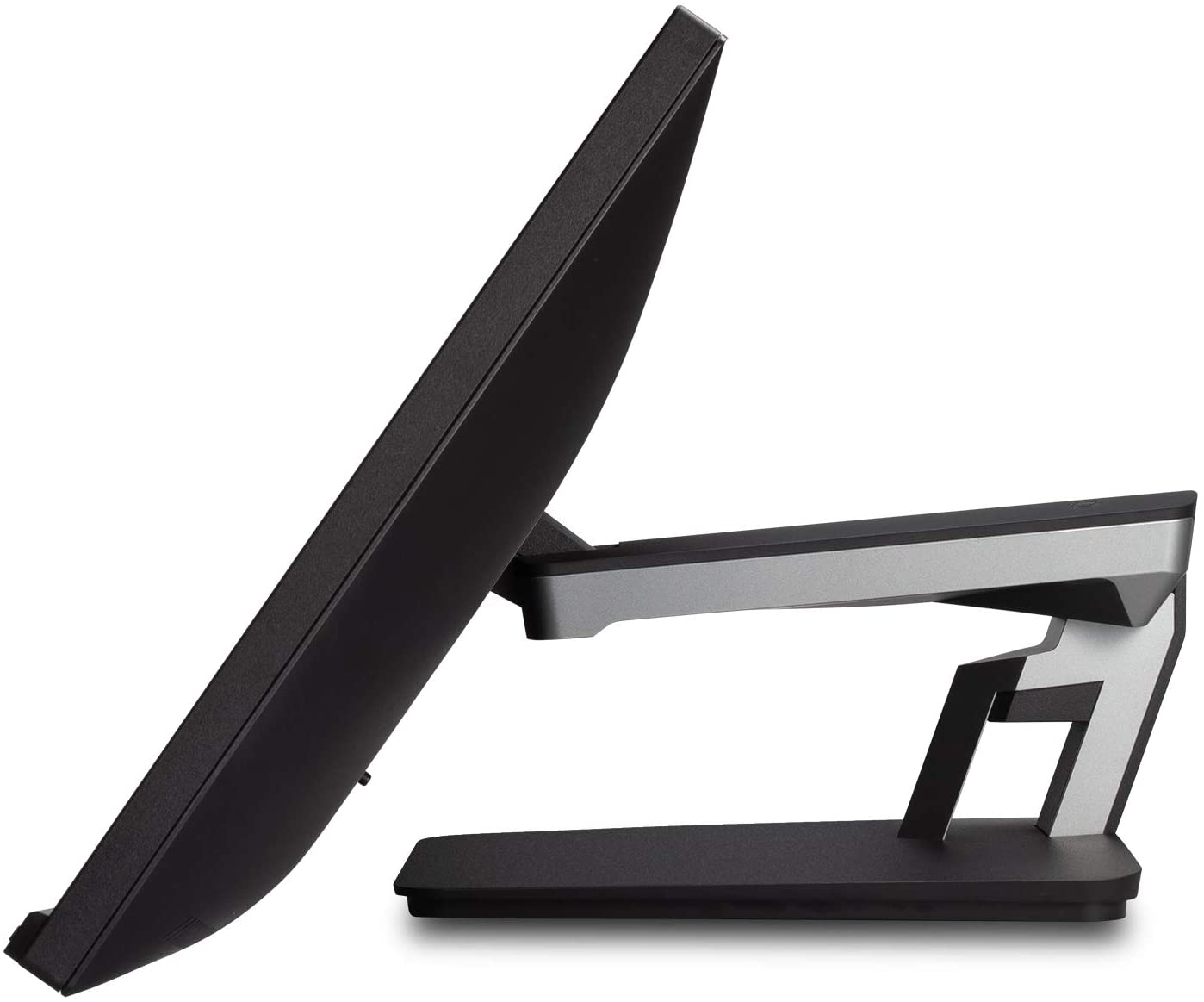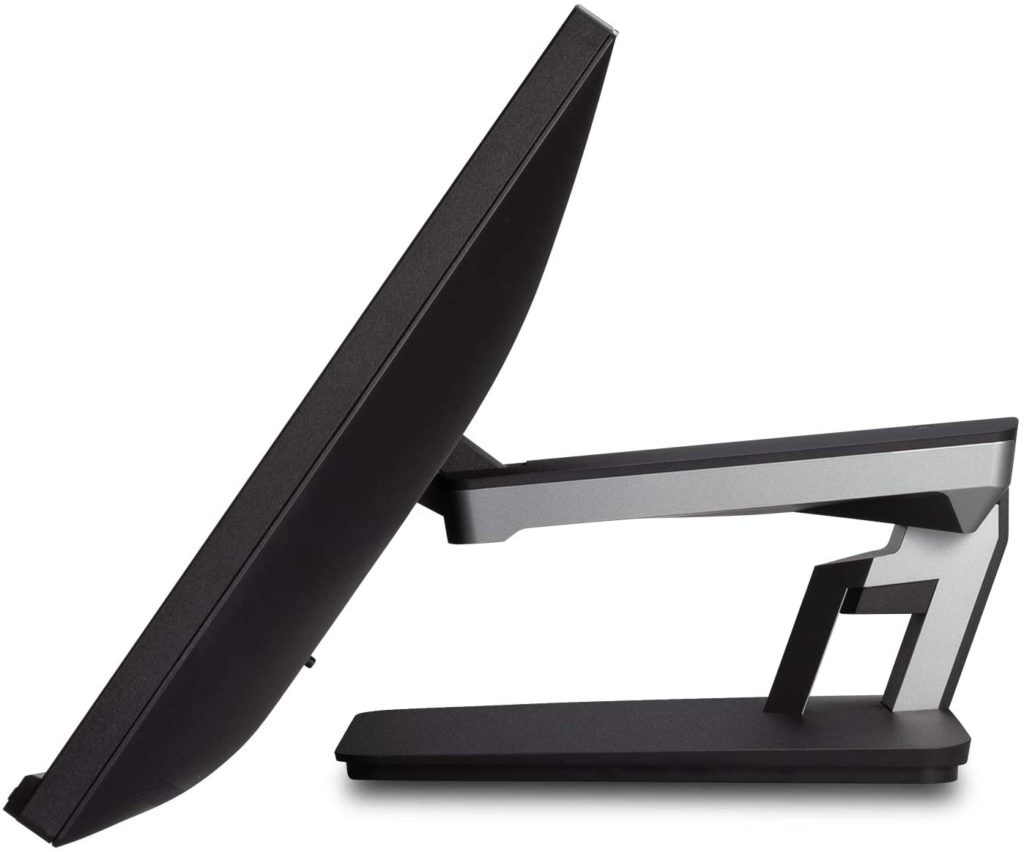 The ViewSonic TD2455 Specifications
Screen Size: 24 Inches
Resolution: 1920 x 1080p FHD
Aspect Ratio: 16:9
Panel Technology: In-Plane Switching (IPS)
Refresh Rate: 60Hz
Response Time: 6ms
Contrast Ratio: 1000:1 (Static)
Brightness: 250 cd/m²
Built-in Speakers: Yes 2 x 2 Watts
Stand: Height – Yes
Stand: Tilt – Yes
Stand: Swivel – No
Stand: Pivot – No
VESA Compatibility: Yes 100 x 100
Connectivity: DisplayPort 1.2 x 1, DP 1.2 Out x 1, HDMI 1.4 x 1, USB-C x 1, USB 3.2 x 3,3.5mm Audio Jack
Dimensions with Stand (WxHxD): 21.22" x 16.77" x 11.26"
Weight: 14.11 lbs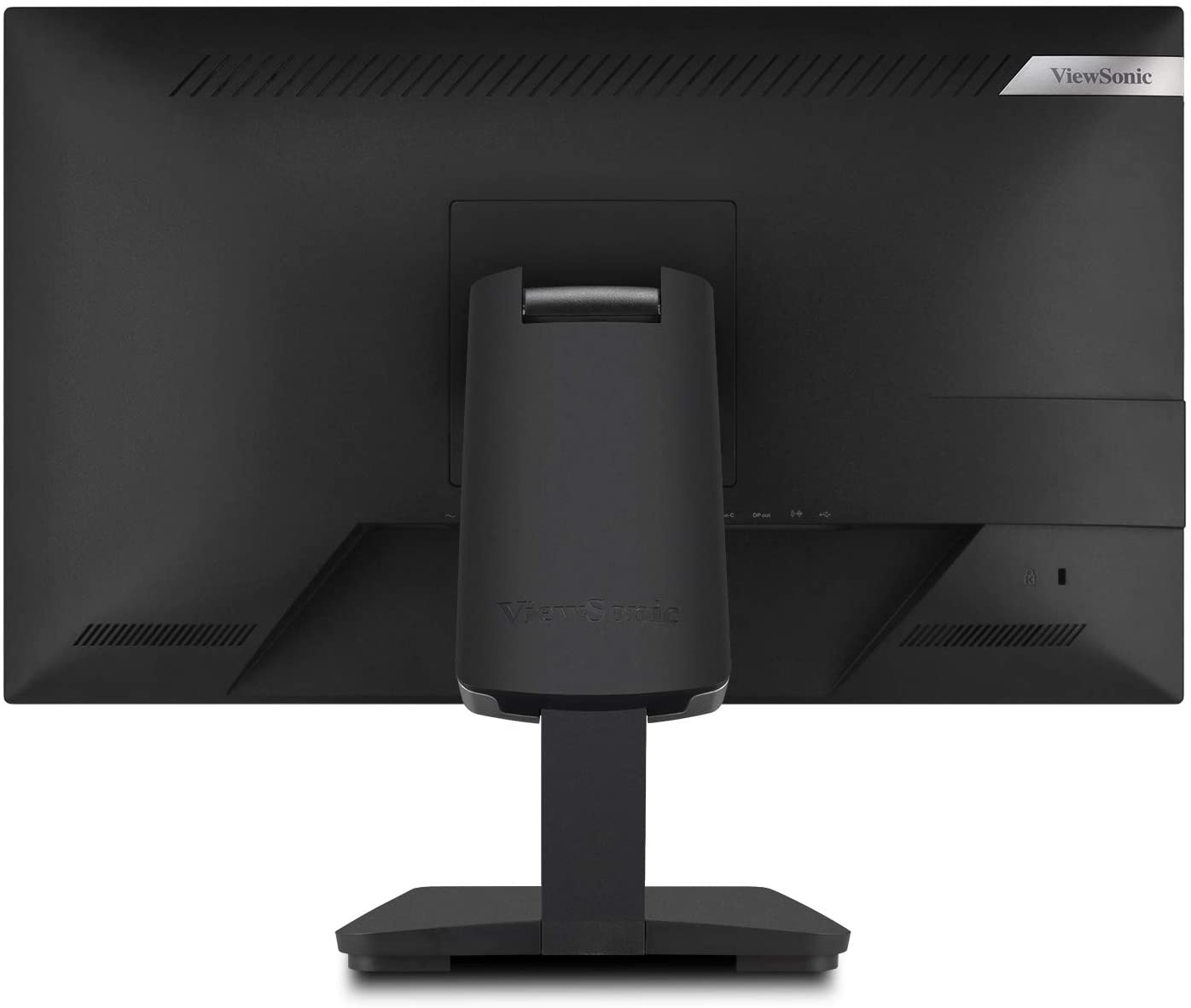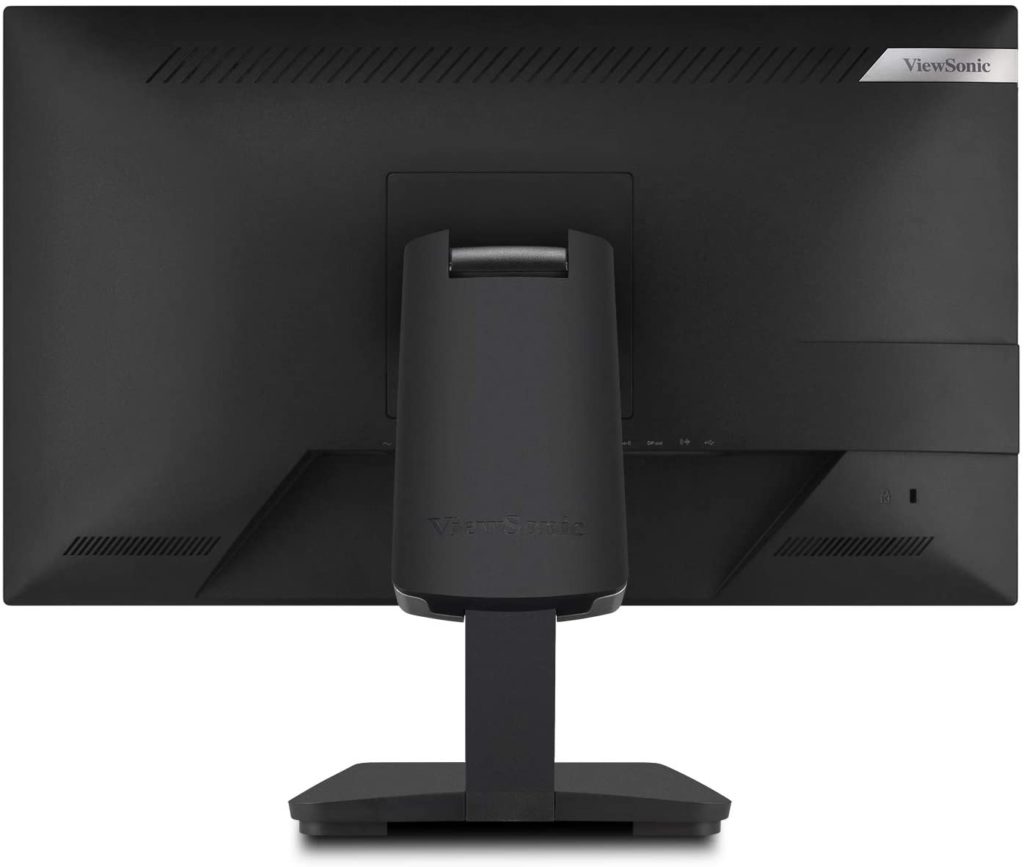 Design and Features
The ViewSonic TD2455 employs a business attire that is set apart from your regular office display due to some key features. The monitor has a matte black and silver combination that gives it that premium look that's suitable for corporate environments. The monitor is bezel-free on three sides, making it ideal for multi-display setups which also happens to be one of its specialties.
Its worth mentioning that the ViewSonic TD2455's proportions are larger than most 24-inch office monitors due to its unique stand. The base requires almost a foot of depth, but its flat surface and the pillar's position towards the rear means you can put your peripherals on top of it. Users with small form factor keyboards might be able to place it there, but it would mean that the screen will be too close to their faces.
Build quality for the ViewSonic TD2455 is fantastic so it should last long enough even if its adjustment mechanism will see a lot of use. The stand has smooth and firm movements, and it retains the view angle you set for as long as you need it to. The plastics used feel thick and sturdy, and there are no creaks or unwanted flexing on any of the monitor's parts.
The ViewSonic TD2455 uses OSD buttons which are troublesome to use compared to a multi-directional joystick. Thankfully, the keys are located on the front at the bottom bezel, so you don't have to blindly reach for them in case you need to adjust a setting. You can adjust colors, audio, select inputs and presets, so it takes some practice to get used to the several functions the buttons can offer.
What makes the ViewSonic TD2455 unique is its stand which comes with a few extra hinges to make it more flexible. The mechanism only offers tilt and height adjustments, which lets you bring down the monitor and tilt it enough so the display faces upward. You can also raise the display and tilt the display enough to expose the connectivity ports so you don't have to turn the device over to access them.
This capability becomes useful in many ways, especially in business settings where conferences, meetings, or presentations are common. You can also replace the stand with a VESA mount, but we think it's unnecessary and it ruins the attractiveness of the product.


Connectivity is another specialty of the ViewSonic TD2455 which has numerous ports for every device you can use and more. The layout at the rear includes two DisplayPort 1.2 slots for input and output, an HDMI 1.4 connector, and a USB-C port with 60 Watts of charging power. There is also a trio of USB 3.2 slots for peripherals and a 3.5mm audio jack for convenience.
This allows the ViewSonic TD2455 to daisy chain with other monitors to enhance productivity and functionality. It's also compatible with a projector so you can utilize the touch feature and make presentations more seamless and easier than using a remote presenter. The device even has speakers, but their quality is only suitable for Skype calls and the like since they will sound tinny for movies or gaming.
Display and Performance
The ViewSonic TD2455 sports a 24-inch IPS touchscreen panel with a 1920 x 1080 resolution, and a 6ms response time. The backlight is limited to 250 cd/m2, while contrast is rated at 1000:1 like most IPS variants. The 10-point capacitive touch screen supports both your fingers and an included stylus, and both ways are responsive and very easy to use.
The ViewSonic TD2455 is still just a regular 1080p monitor, so its pixel density and size won't be an upgrade to what most of us are used to. Visibility and eye comfort are both excellent for displays like this since you don't have to squint to see small objects and the like. We prefer 1440p or even 4K variants for productivity, but touchscreens like the TD2455 and Dell's P2418HT are only available in full HD.
The ViewSonic TD2455 renders 95% of the sRGB gamut which is decent for office use, but lacking for any time of creative purpose. Color accuracy is decent at DeltaE 2.6, and we don't think you need to calibrate it further for the monitor's intended purpose. The color temperature is already balanced, so the display doesn't look yellowish or bluish when viewing white backgrounds.
The weakest point of the ViewSonic TD2455's IPS panel is its contrast which is limited to a dismal 710:1. The backlight also misses its spec since it can only produce up to 220 cd/m2, so the monitor cannot fight off the glare from bright indoor lights. The screen also looks grayish when viewing black images, so movies and games will be unsatisfying and dull.
Panel uniformity is at least, decent for the ViewSonic TD2455 test unit since there were no noticeable backlight leaks or clouding on the display's quadrants. Some sectors on the sides look slightly dimmer, but it's only noticeable when viewing an all-black image. Take note that this aspect will vary between every unit due to manufacturing tolerances since no two IPS modules are made equal.
Responsiveness isn't a key strength of the ViewSonic TD2455, but that's acceptable since it isn't designed for entertainment purposes. The screen shows trailing and ghosting in fast transitions, so many titles are out of the question. You can use the monitor's limited overdrive feature, but setting it max will add visible overshoot in return.
The only gaming use we can see for the ViewSonic TD2455 is as a stream deck or a secondary monitor for software controls. You can use some apps like Touch Pal, along with other monitoring apps such as HWMonitor or Rivatuner. However, buying a dedicated gadget like the Elgato Stream deck will be cheaper than this monitor, unless you would also like it as a secondary display for your setup.
The ViewSonic TD2455 doesn't support FreeSync, so naturally, G-Sync compatibility also isn't available. The monitor isn't ideal for gaming anyway, plus you don't need adaptive sync for 1080p at 60Hz since its rather easy to keep frames stable. Input lag sits at 10ms, so there is no need to worry about delays when using your peripherals instead of the touchscreen functionality.
Thoughts on the ViewSonic TD2455
The ViewSonic TD2455 has a fantastic design that allows it to be a useful tool in business use, such as presentations and conferences. Its features such as its connectivity and mechanical range make it invaluable compared to regular monitors. Build quality is impressive as well, so we think the monitor will last in environments which will surely utilize it until it wears down.
The touchscreen feature of the ViewSonic TD2455 is very responsive and comfortable to use, but its image qualities could use some improvements. The scores it produced aren't suitable for 2020 where other brands are already offering factory-calibrated options from the entry-level all the way up to the premium segments.
Pros:
Excellent Design
Fantastic Tilt and Height Adjustment Range
Compatible with Projectors and Interactive Boards
USB-C With 60 Watts Power Delivery
Great Build Quality
Cons:
Poor Factory Calibration
Low Contrast
Slow Pixel Response Time
Expensive for a 1080p Monitor
About the Author: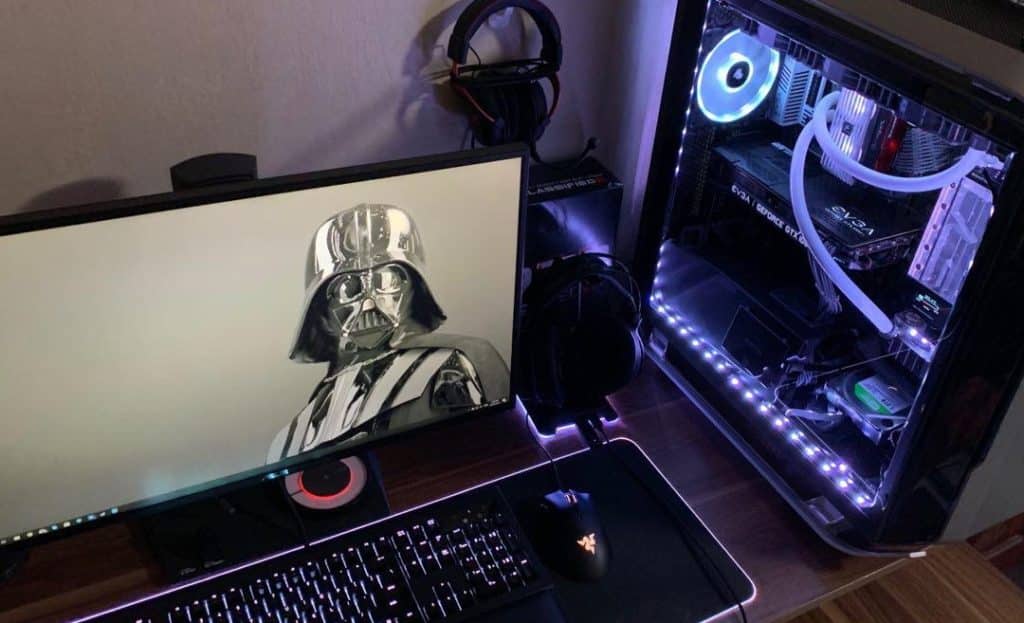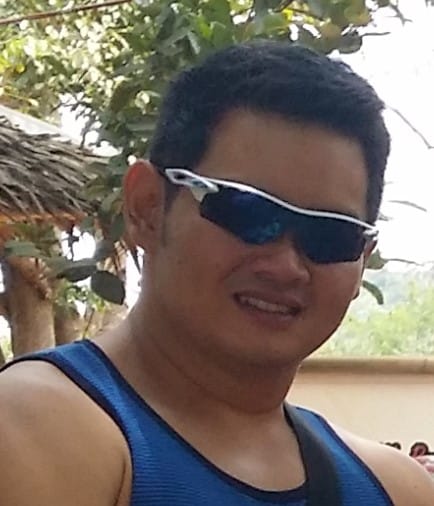 Paolo is a gaming veteran since the golden days of Doom and Warcraft and has been building gaming systems for family, friends, and colleagues since his junior high years. High-performance monitors are one of his fixations and he believes that it's every citizen's right to enjoy one. He has gone through several pieces of hardware in pursuit of every bit of performance gain, much to the dismay of his wallet. He now works with Monitornerds to scrutinize the latest gear to create reviews that accentuate the seldom explained aspects of a PC monitor.