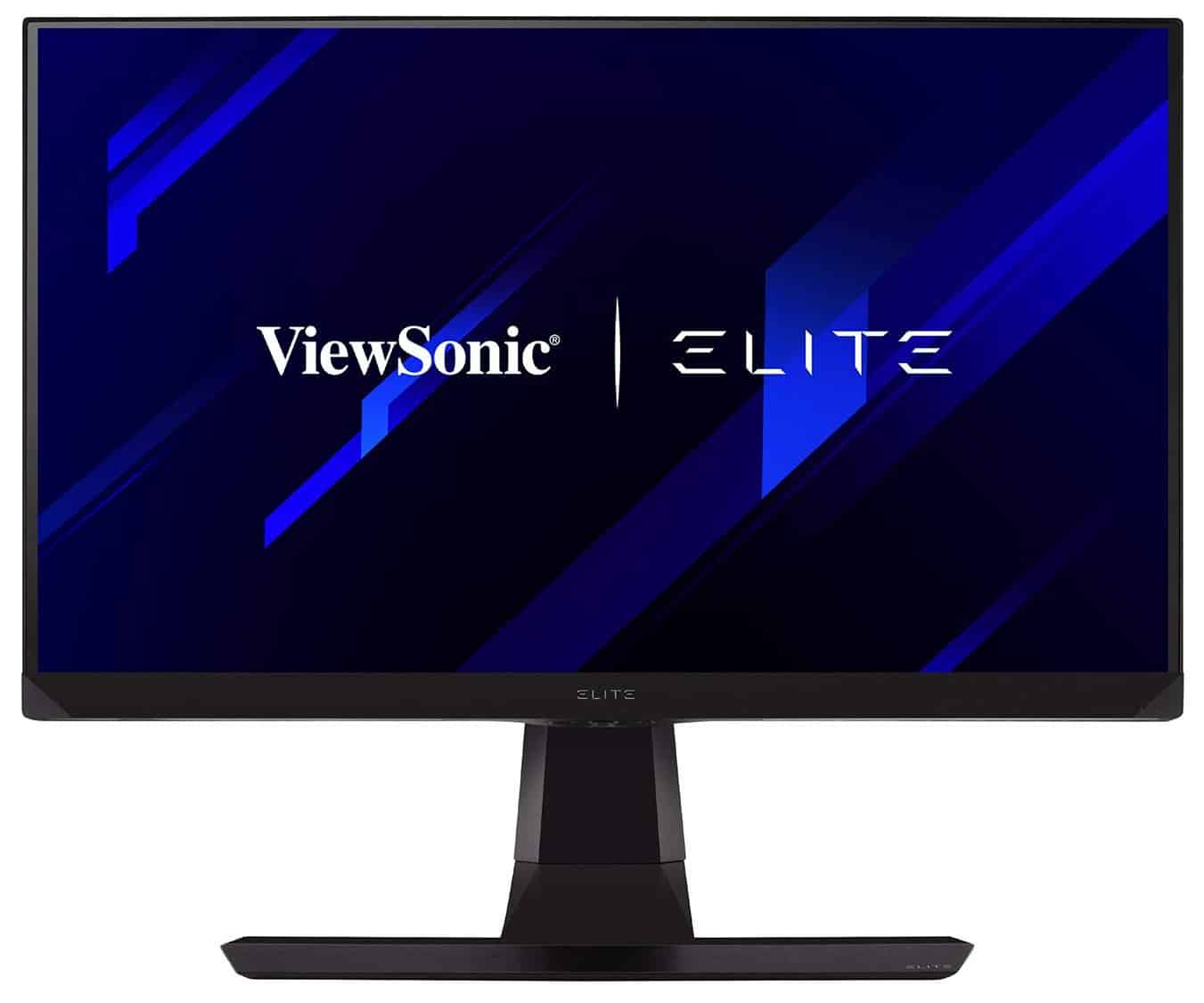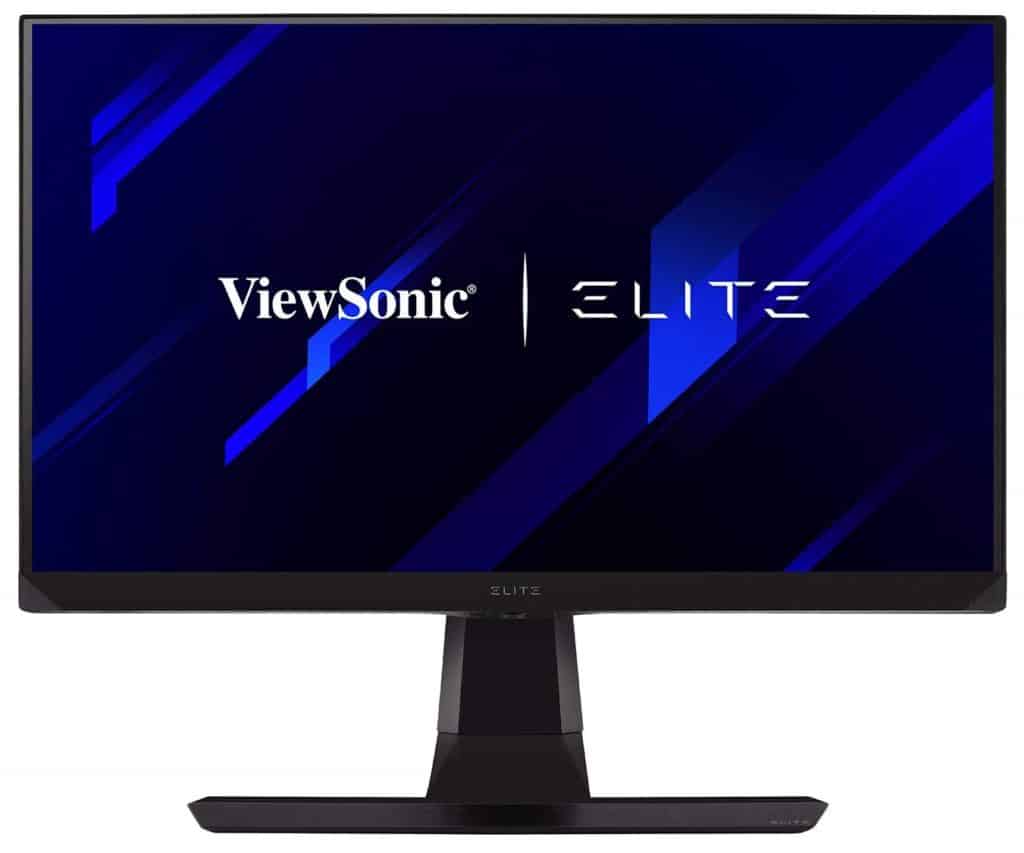 Pros:
Attractive Design with Functional RGB
Excellent Color Coverage
Low Input Lag
G-Sync
Cons:
No FreeSync
Pricey Compared to G-Sync Compatible Monitors
Large Foot Print
Limited Contrast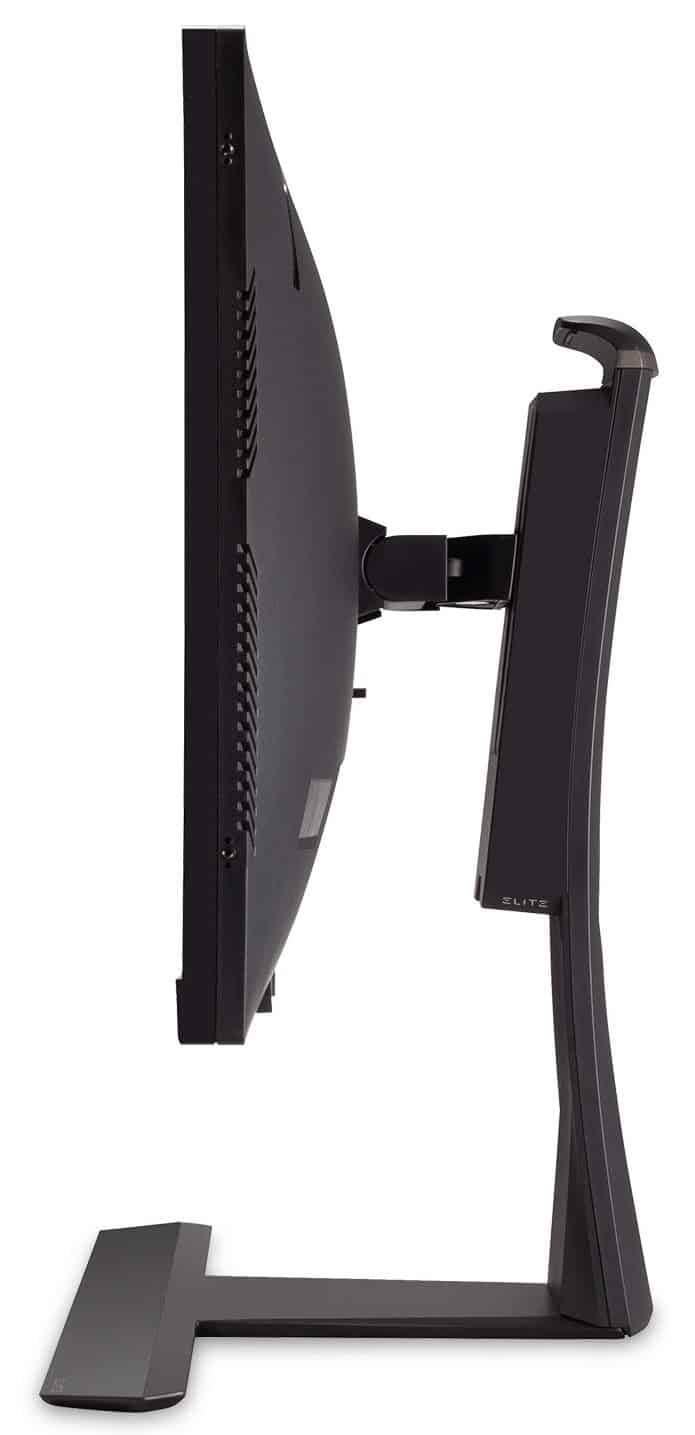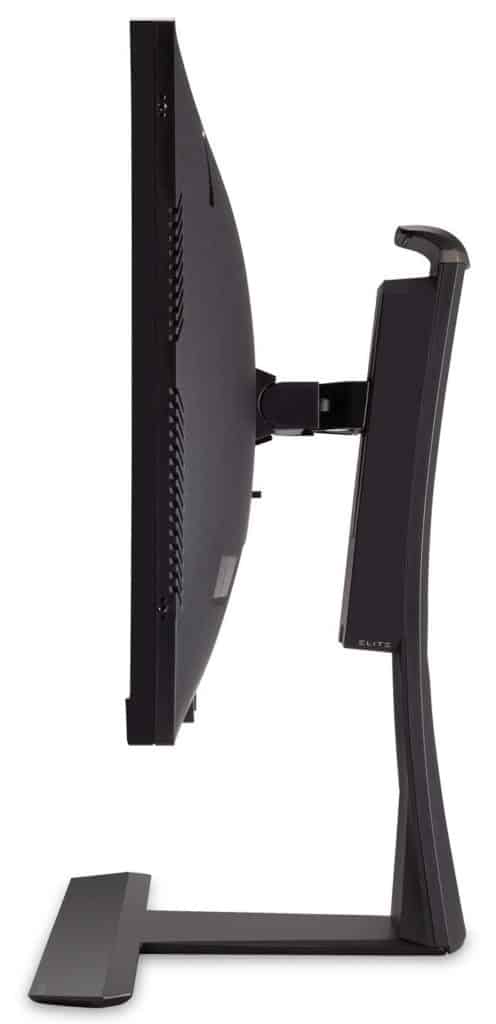 The ViewSonic XG270QG aims to compete and take the 165Hz IPS crown from established monitors like the Acer XB271HU and the Asus PG279Q. These monitors cover a small share of the market now that we have G-Sync compatible FreeSync monitors, but the high-end products in it are still top picks for Nvidia GPU users. The ViewSonic XG270QG is a bit late to the party, but let's see if its the new must-buy product if an Nvidia-exclusive QHD gaming monitor is on your list.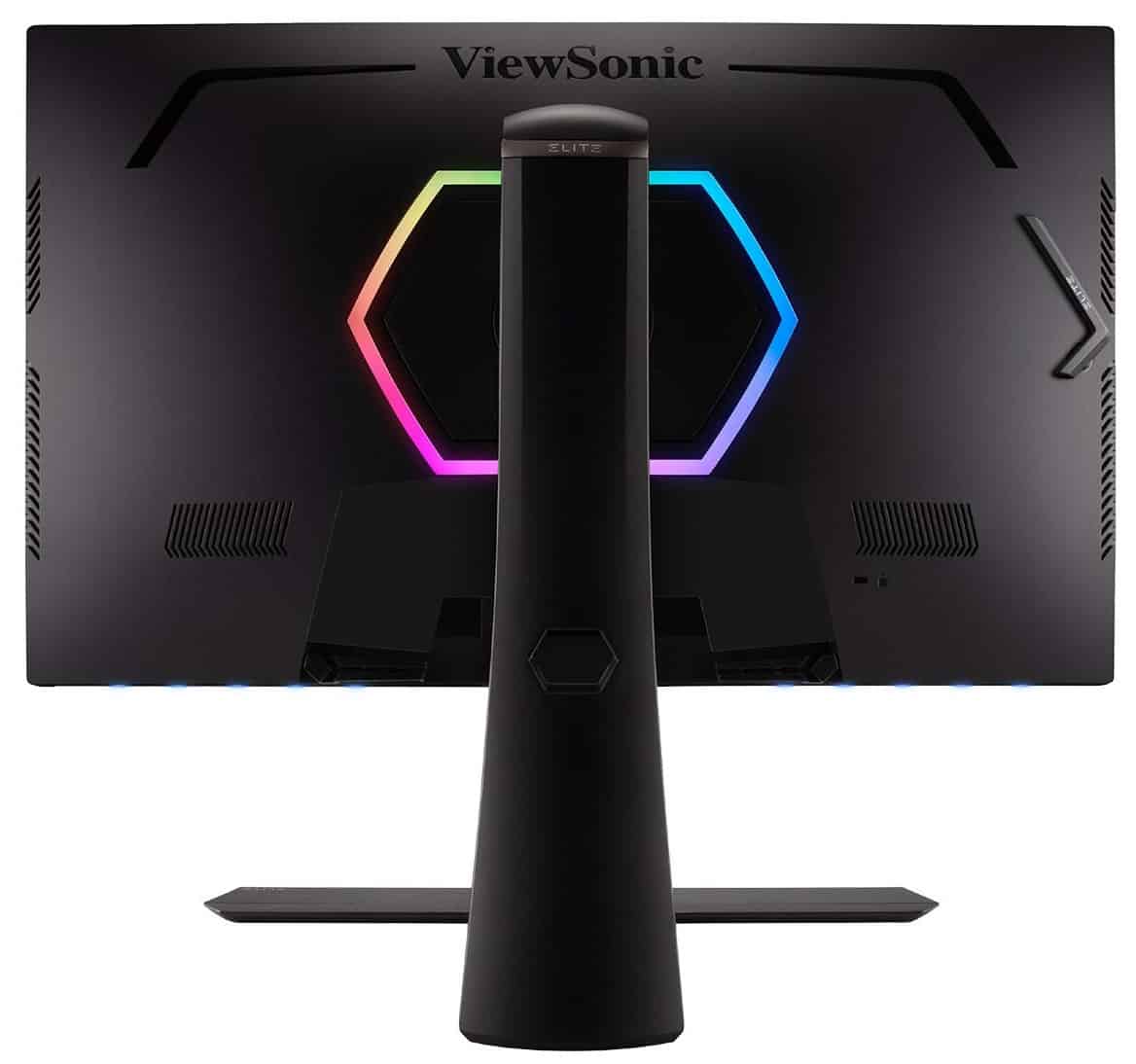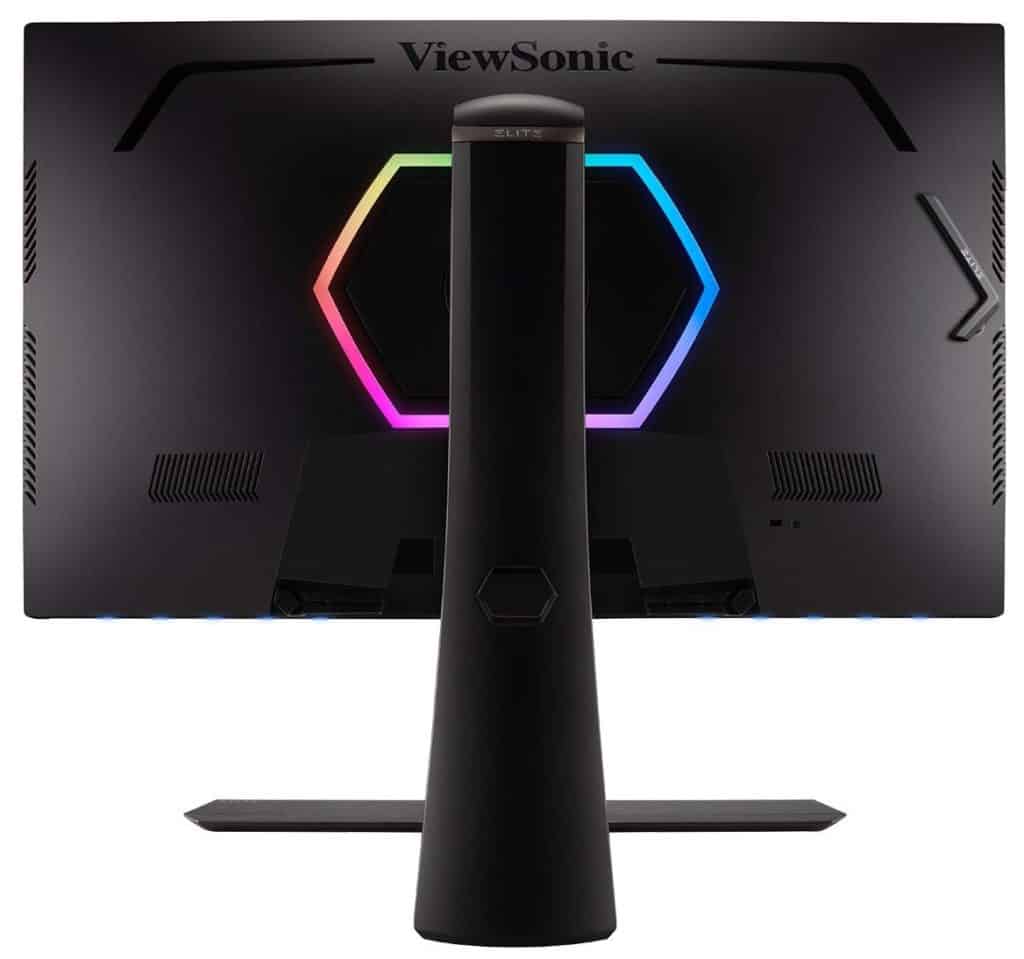 ViewSonic XG270QG Specifications
Screen Size: 27 Inches
Resolution: 2560 x 1440 QHD
Aspect Ratio: 16:9
Panel Technology: In-Plane Switching (IPS)
Refresh Rate: 144Hz(165Hz OC)
Response Time: 1ms
Contrast Ratio: 1000:1 (Static)
Brightness: 400 cd/m²
Speakers: Yes(2 x 2 Watts)
Stand: Height -Yes
Stand: Tilt – Yes
Stand: Swivel – Yes
Stand: Pivot – Yes
VESA Compatibility: Yes (100 x 100)
Connectivity: HDMI 4 x 1, DisplayPort 1.2 x 1, USB 3.1 x 4, 3.5mm Jack
Dimensions (W x H x D): 24.17" x 05" x 10.43"
Weight: 98 lbs
Design and Features
The ViewSonic XG270QG utilizes a distinctly new design that sets it apart from many of the brand's monitors we've handled such as the ViewSonic XG3240C. The device is finished entirely in matte black which gives it a subdued, yet premium feel. The display is bezel-free on three sides, making the device ideal for multi-monitor setups.
The ViewSonic XG270QG stands out by adding a hexagon-shaped RGB LED around the stand's attachment point at the rear and ten RGB LEDs more below the bottom. The brand's Elite RGB is allied with brands like Coolermaster's MasterPlus, Razer Chroma, and Thermaltake RGB plus. This means you can sync the lighting with other parts and peripherals from these companies to create a unified lighting ecosystem.
It's also worth noting that the ViewSonic XG270QG's Elite RGB lighting creates a bias light against a wall while casting a gentle glow on your desktop. It goes without saying that eye candy coupled with eye safety is always a welcome addition to any product, especially gaming monitors with dazzling screens.


Build quality for the ViewSonic XG270QG is excellent since there are no cosmetic defects or signs of weaknesses from the materials and mechanism of the monitor. There were no creaks or flexing on the plastics, while all the seams on the device came together perfectly. We've had pleasant experiences with the brand's products, so there was little doubt in the first place since this is a premium model.
One of the biggest changes of the ViewSonic XG270QG from its predecessors is the stand, but it still offers a complete range of ergonomics. You can still tilt, swivel, pivot, and adjust the height, so getting a preferred viewing angle is easily doable for the majority of users. You can also swap this part out with a VESA mount, but in most cases, spending extra on that isn't necessary.
The ViewSonic XG270QG has a noticeably larger, T-shaped base which eats up a considerable area of your desk space. The design offers excellent stability, but we know some users prefer designs with minimal footprints. The good news is you don't have to worry about wobbling since this part creates excellent footing for the slightly larger device.
Connectivity on the ViewSonic XG270QG is pretty standard since G-Sync modules command an exclusive I/O layout. You only get DisplayPort 1.4 and HDMI 1.4 with this model, but there is a total of four USB 3.1 connectors for your peripherals. You can still use the monitor for gaming consoles, but the high-refresh output from the Xbox One X isn't possible due to HDMI 1.4's limitations.
There is also a pair of 2-watt speakers on the ViewSonic XG270QG, but they aren't up to the task when it comes to gaming. You are better off with a decent headset, which would look nice hanging on the monitor's pop-out hanger at the rear.
Display and Performance
The ViewSonic XG270QG sports a 27-inch IPS panel with a 2560 x 1440 resolution, 165Hz maximum refresh rate, and a 1ms boosted response time. The backlight is limited to 350 cd/m2, while contrast is at a typical 1000:1 ratio. This model isn't advertised as HDR-capable, but wide gamut coverage is part of the marketing spec sheet.
QHD or 1440p fits perfectly in 27-inch screens, and its the universally accepted format for the resolution due to its excellent balance. You get a noticeable upgrade in sharpness and detail compared to 1080p, but it isn't as taxing on GPUs like 4K. High frame rates are possible for many games, while everyday tasks such as reading, browsing, and encoding won't need scaling.
The ViewSonic XG270QG is capable of fantastic color quality thanks to its 100% coverage of sRGB with extensions and around 96% of DCI-P3. Color accuracy could use some improvements since DeltaE sits at 2.5, but gamers wouldn't even notice the difference. Calibration would be beneficial if you plan on using the product for editing purposes, but otherwise, it's ready to rock out of the box.
Color temperature is slightly too warm for our tastes at the default settings, so adjusting the very useful six-axis controls will be beneficial if you want to lessen the blush of the screen. Gamma closely tracks the ideal 2.2, but the other presets in the monitor which cover 1.8, 2.4, and 2.6 are very accurate and consistent as well. T
The ViewSonic XG270QG gets very bright when the backlight is set to its maximum, reaching an output of around 390 cd/m2. This gives users an excellent range of adjustment, but we recommend staying at around 40% or lower for the best results. The only weakness we saw on this model is its contrast ratio which struggled to reach 860:1 at decent backlight settings.
The IPS screen looks grayish when viewed in the dark, but colors are mostly unaffected while playing games. IPS panels have this limitation as a major weakness, aside from backlight bleeding, of course.
The ViewSonic XG270QG test unit exhibited excellent panel uniformity mainly due to the absence of the aforementioned leaks. The screen did not show any considerable clouding when viewing all-black images, but that could change due to manufacturing tolerances. The screen was a bit dimmer at the bottom as well, but it doesn't affect colors and contrast up to a noticeable scale on the adjacent quadrants.
Pixel responsiveness for the ViewSonic XG270QG is decent, but there was a bit of persistence in some sections of the screen. The minimal blurs become noticeable if you look close enough, but we reckon many wouldn't even know that they are there. The included overdrive should be set to its moderate level since the maximum induces noticeable overshoot.
The ViewSonic XG270QG is a G-Sync gaming monitor, so naturally, it can only use VRR if you have an Nvidia GPU. This feature used to be an advantage, but many think twice about it now since several FreeSync variants have G-Sync compatibility. Input lag sits at 4ms, so there should be no delays or de-synced instances when playing your favorite title.
Thoughts on the ViewSonic XG270QG
The ViewSonic XG270QG is a well-designed gaming monitor with a very vibrant IPS screen that brings lush sceneries and massive explosions to life. The low input lag and high refresh rate combine to create a smooth visual experience that will not disappoint. G-Sync is the icing to the cake if you have potent Nvidia GPU, but AMD cards are out of the equation for this model.
The ViewSonic XG270QG could use some improvements in its blur reduction and panel uniformity properties, but these complaints aren't major for us. The price and the device's desktop footprint could be an issue for many gamers, but otherwise, it should be an excellent upgrade for your gaming rig.
About the Author: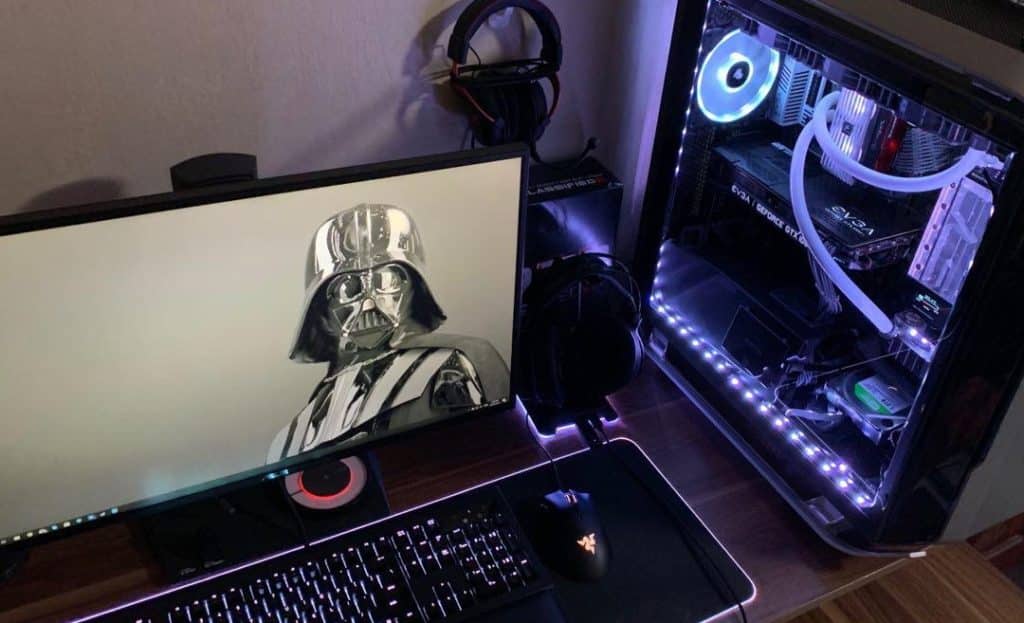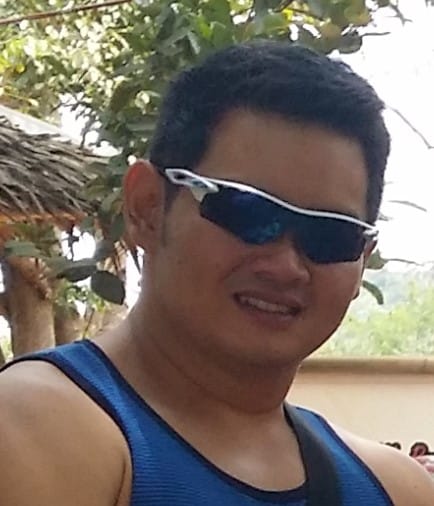 Paolo is a gaming veteran since the golden days of Doom and Warcraft and has been building gaming systems for family, friends, and colleagues since his junior high years. High-performance monitors are one of his fixations and he believes that it's every citizen's right to enjoy one. He has gone through several pieces of hardware in pursuit of every bit of performance gain, much to the dismay of his wallet. He now works with Monitornerds to scrutinize the latest gear to create reviews that accentuate the seldom explained aspects of a PC monitor.