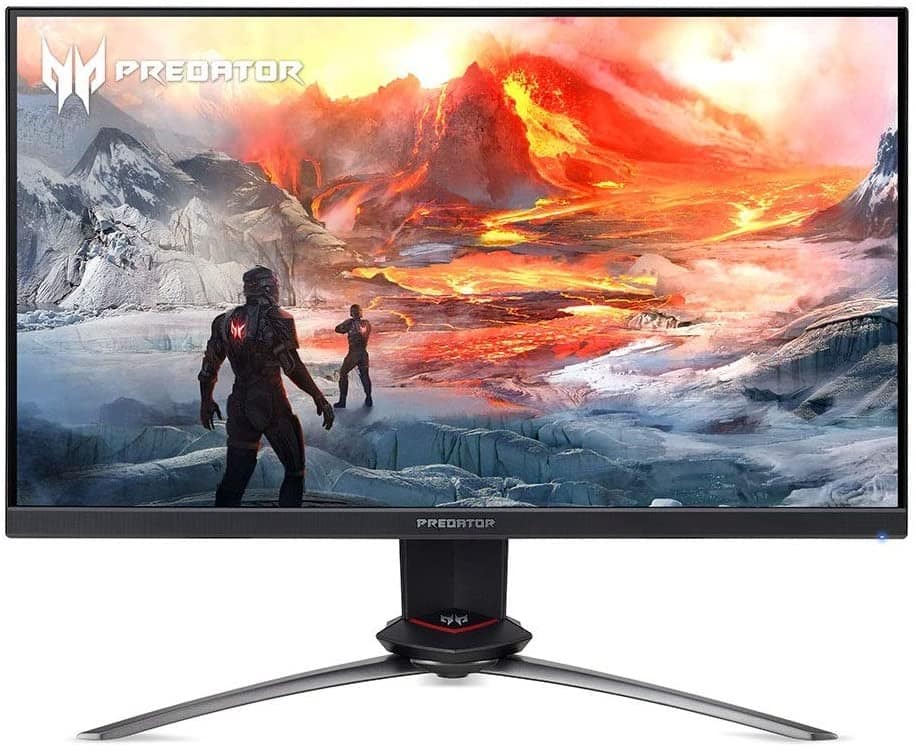 The Acer XB253QGX offers a premium gaming experience that also provides E-Sports-grade performance in an attractive package. The GX label means this offers 240Hz versus the 144Hz of the cheaper GP model. Let's see if the Acer XB253QGX has what it takes to capture the highly competitive 240Hz IPS category.

Acer XB253QGX Specifications
Screen Size: 25 Inches
Resolution: 1920 x 1080 Full HD
Aspect Ratio: 16:9
Panel Technology: In-Plane Switching (IPS)
Refresh Rate: 144Hz
Response Time: 0.5ms MPRT
Contrast Ratio: 1000:1 (Static)
Brightness: 400 cd/m2
Built-in Speakers: Yes (2 x 2 Watts)
Stand: Height – Yes
Stand: Tilt – Yes
Stand: Swivel – Yes
Stand: Pivot – Yes
VESA Compatibility: Yes (100 x 100)
Connectivity: DisplayPort 1.2 x 1, HDMI 2.0 x 2, USB 3.0 x 5, 3.5mm Jack x 1
Dimensions with Stand(WxHxD): 22"" x 20.2" x 9.3"
Weight: 11.7 lbs

Design and Features
The Acer XB253QGX doesn't look too different than its GP counterpart, but it's a look that's desirable because it isn't too obnoxious. The matte black chassis and gunmetal accents look elegant and it will not clash with most PC build setups. The display is bezel-free on three sides, but you will still minimal inner borders when it's in use.
This model isn't gigantic, but it has slightly larger proportions than the usual 24-inch or 25-inch monitor. The device needs a little over nine inches of depth due to its large stand with a thick and strong tower. It doesn't weigh a lot at 11.7 pounds, so we reckon avid competitive gamers can bring it to tournaments or LAN sessions with their mates.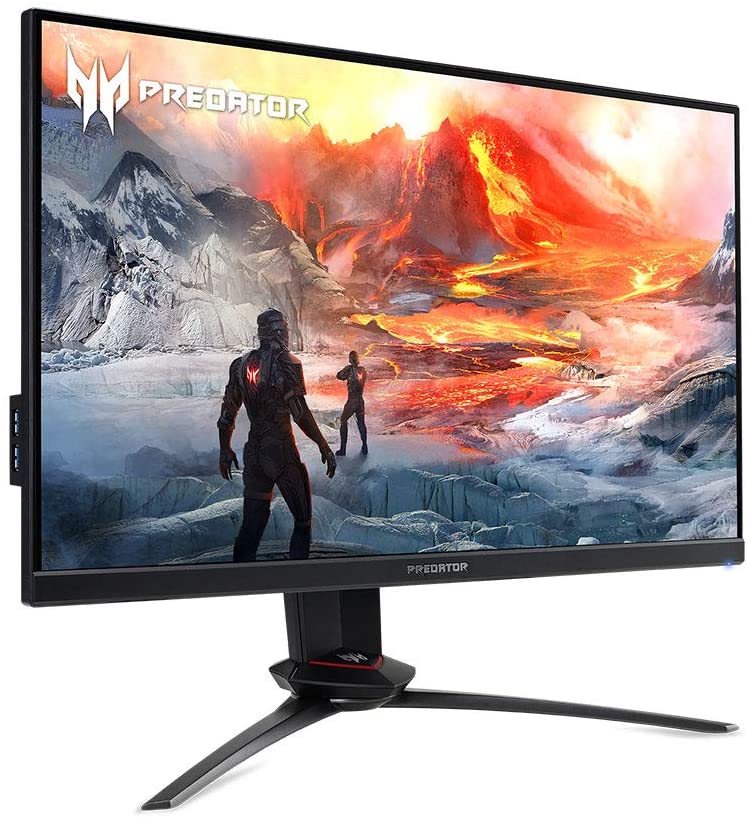 Build quality is superb just like many of the other Predator monitors in Acer's lineup. The plastic panels are free from defects and thick enough to withstand cracks and flexing, even after years of hard use. The stand is perfectly stable and firm, so you don't get a screen that will droop or shake unwantedly in the heat of battle.
We like that the Acer XB253QGX includes an OSD joystick that's complemented with hotkeys for convenience. This layout works great for its intended users since you spend less time and exert less effort when trying to adjust a setting in the heat of battle. We're getting improved implementations like dials and remotes, but this layout works fine for daily use.
The stand included with the product offers a complete range of ergonomics so it's easy to get a comfortable view. You can tilt, swivel, pivot, and adjust the height of the screen so you won't need to swap it out with a VESA stand. It still is compatible with 100 x 100 adapters, but that's only necessary for multi-monitor setups or if your desk space is limited.
The Acer XB253QGX has plenty of connectivity options for your daily needs, starting with its DisplayPort 1.2 slot and two HDMI 2.0 ports for your PC and up to two consoles. You also get five USB 3.0 ports for accessories but take note that one of them has to be connected to your PC for upstreaming. There is also a 3.5mm analog jack for headphones, but we know it doesn't get much use since gamers usually connect directly to the motherboard.
The Acer XB253QGX includes speakers which can be used as secondaries for tasks like conference calls or even background music. They don't offer that much depth and power, so many will not like how they sound for games and movies. However, it's a nice addition to an already stacked monitor since it increases the value per dollar spent.
Display and Performance
The Acer XB253QGX sports a 25-inch IPS panel with a 1920 x 1080 resolution, 240Hz refresh rate, and a claimed 0.5ms MPRT response time. The backlight goes up to 400 cd/m2, while the contrast ratio is specified at 1000:1 just like any IPS panel. This model is certified for HDR 400, but its focus is towards speed more than eye candy.
1080p monitors are still common because they are easy to use for office and home applications, and they don't require high-end GPUs to run smoothly. its still the universal format for competitive games, so it isn't surprising that the resolution is still very much alive in the market. 240Hz monitors used to be considered high-end back then, but we're glad that it now costs half of what they used to charge for ownership.
The Acer XB253QGX renders 99% of the sRGB gamut which isn't the best nowadays, but already great for competitive gaming. Its default accuracy has a dE average of only 1.62 which means it's pre-calibrated at the factory. You can use its sRGB mode for better accuracy with a lower 1.22 dE average, but it locks the gamut to a lower 93%.
Calibrating the Acer XB253QGX produced a 0.97 dE average which is almost comparable to prosumer results in the market. doing it will balance the screen further and reduce the oversaturation in red colors. However, we think it's not necessary for gaming use since the gadget is quite expensive and the monitor looks good after a few minor tweaks in the OSD.
The Acer XB253QGX reached around 415 cd/m2 at maximum, and a 1216:1 contrast ratio which is excellent for IPS panels. However, it is still unable to produce true blacks, so dark scenes can sometimes look grayish, especially at night. These results also pointed out that its HDR performance isn't substantial, so it's not always usable since it skews the image quality in some titles.
Panel uniformity for the Acer XB253QGX is excellent since there are no noticeable backlight bleeding or clouding issues. There are some variances between the quadrants, but they will only be noticeable in select scenes or sequences. Take note that this aspect varies between every unit, so there are some out there that will have flaws.
The Acer XB253QGX's motion handling or its pixel response time is fantastic since it's virtually blur-free at 240Hz. You don't have to max out its overdrive to get the best performance, but if you do, you will get overshoot instead. This result is consistent with many fast-IPS models in this regard, edging out the TN panels in almost every aspect.
The Acer XB253QGX is compatible with both FreeSync and G-Sync unlike the first generation of 240Hz monitors in the market. This is great since both AMD and Nvidia have compelling GPU options, and you won't be stuck buying one or the other if you want VRR functionality. Input lag sits at a little under 4ms at 240Hz, so delays or de-synced instances won't be a problem
Thoughts on the Acer XB253QGX
The Acer XB253QGX is a fantastic pick for competitive gaming thanks to its great image quality and excellent agility. The monitor is practically blur-free and quite smooth, plus it's already color-accurate right from the factory. We love how it looks as well since it is not too garish and not overly plain.
The Acer XB253QGX also doesn't have any considerable flaws if you consider its current price. its speakers leave something to be desired or its stand might be too deep, but these are negligible for its intended audience. It's a fantastic buy if you are after a high-performance display that's made for E-Sports titles and all-around fast-paced gaming.
Pros:
Excellent Default and Calibrated Color Performance
Fast and Responsive Gaming Monitor
G-Sync and FreeSync Compatible
Attractive and Functional Design
Cons:
About the Author: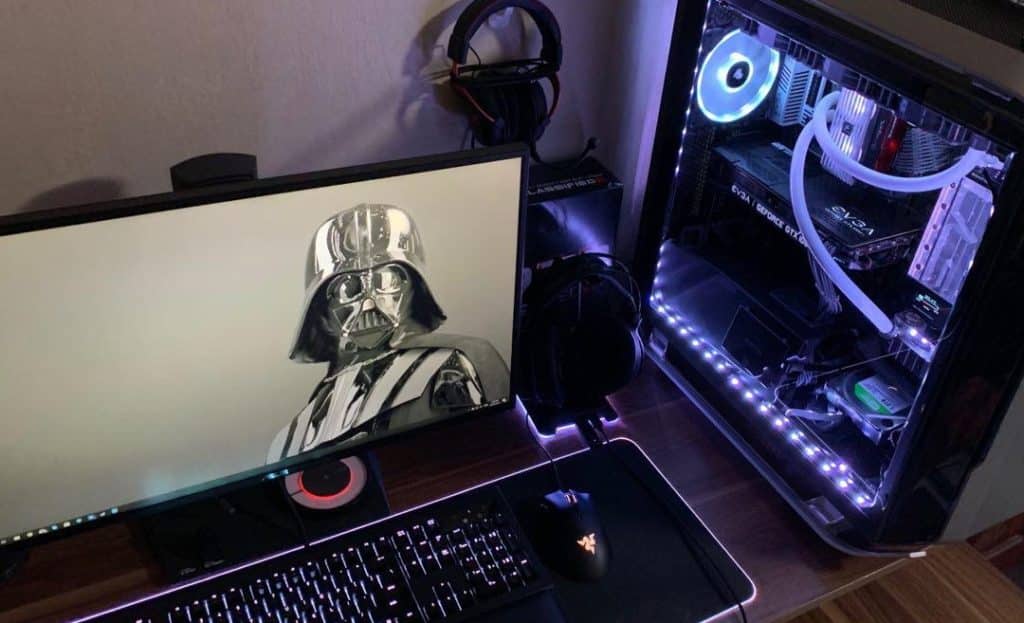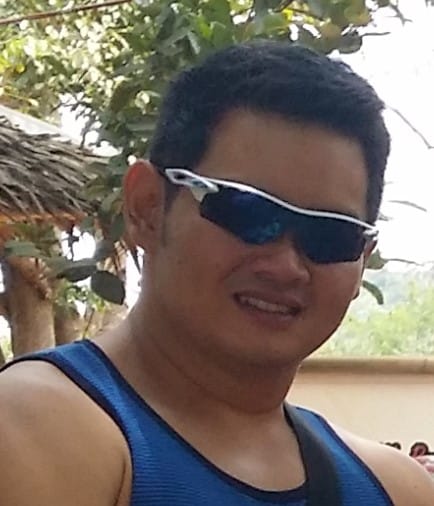 Paolo is a gaming veteran since the golden days of Doom and Warcraft and has been building gaming systems for family, friends, and colleagues since junior high. High-performance monitors are one of his fixations and he believes that it's every citizen's right to enjoy one. He has gone through several pieces of hardware in pursuit of every bit of performance gain, much to the dismay of his wallet. He now works with Monitornerds to scrutinize the latest gear to create reviews that accentuate the seldom explained aspects of a PC monitor.