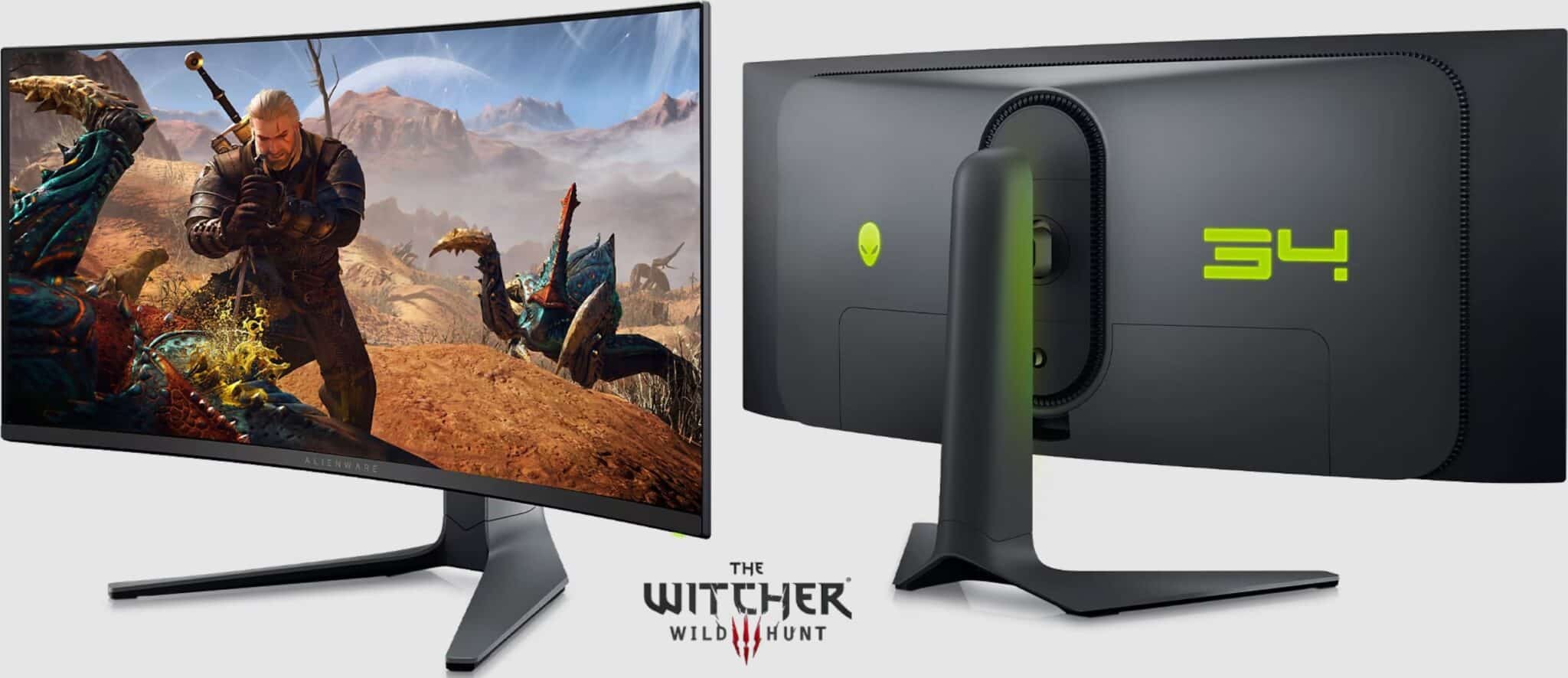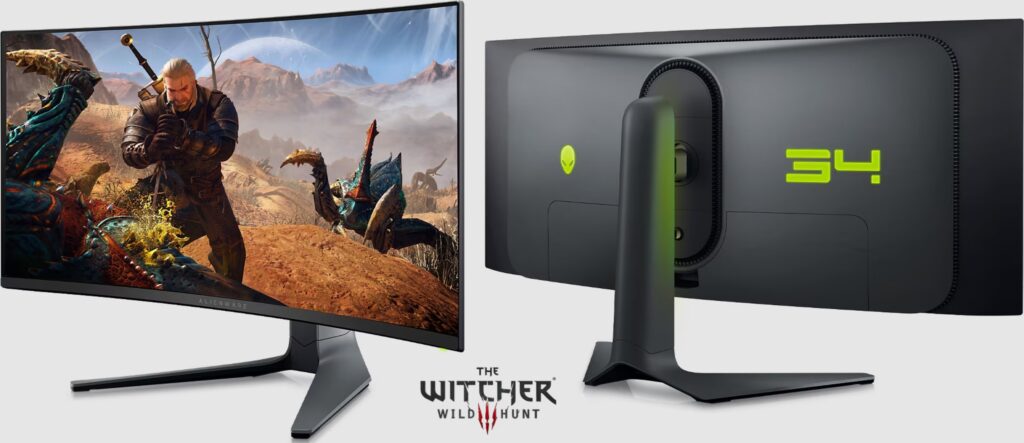 Check Latest Price on Amazon – Alienware AW3423DWF
The Alienware AW3423DWF versus AW3423DW debate is still raging on a couple of months after their release. We've also already seen strong competitors, but they aren't talked about and compared asmuch as the two Dell premium QD-OLEDs. We've said that the differences are minimal between the two, but its essential that these key aspects be highlighted.
Much of the confusion is because of the AW3423DWF's short follow up to its upper-tiered sibling. The two were released too close to each other, and the 100$ price difference is polarizing for consumers. To some, a hundred bucks isn't much considering the advantages, but others feel that it's a gap that matters less because the immediately visible difference is only 10Hz.
By all means, both monitors have comparable QD-OLED panels and imaging results, so that 10Hz gap doesn't truly matter. Some would rather save the money which can go towards other upgrades, but others just want the best possible choice. If the $200 price difference G-Sync monitors commanded and the exclusive VRR functionality still existed, many wouldn't think twice.
They'd simply go for whichever is compatible with their choice of GPUs, whether it's from Nvidia or AMD. We're glad that we are now free of that horrendous business model which limited Nvidia users to more expensive options. It's easy to pick a monitor now, unless you want some exclusive features.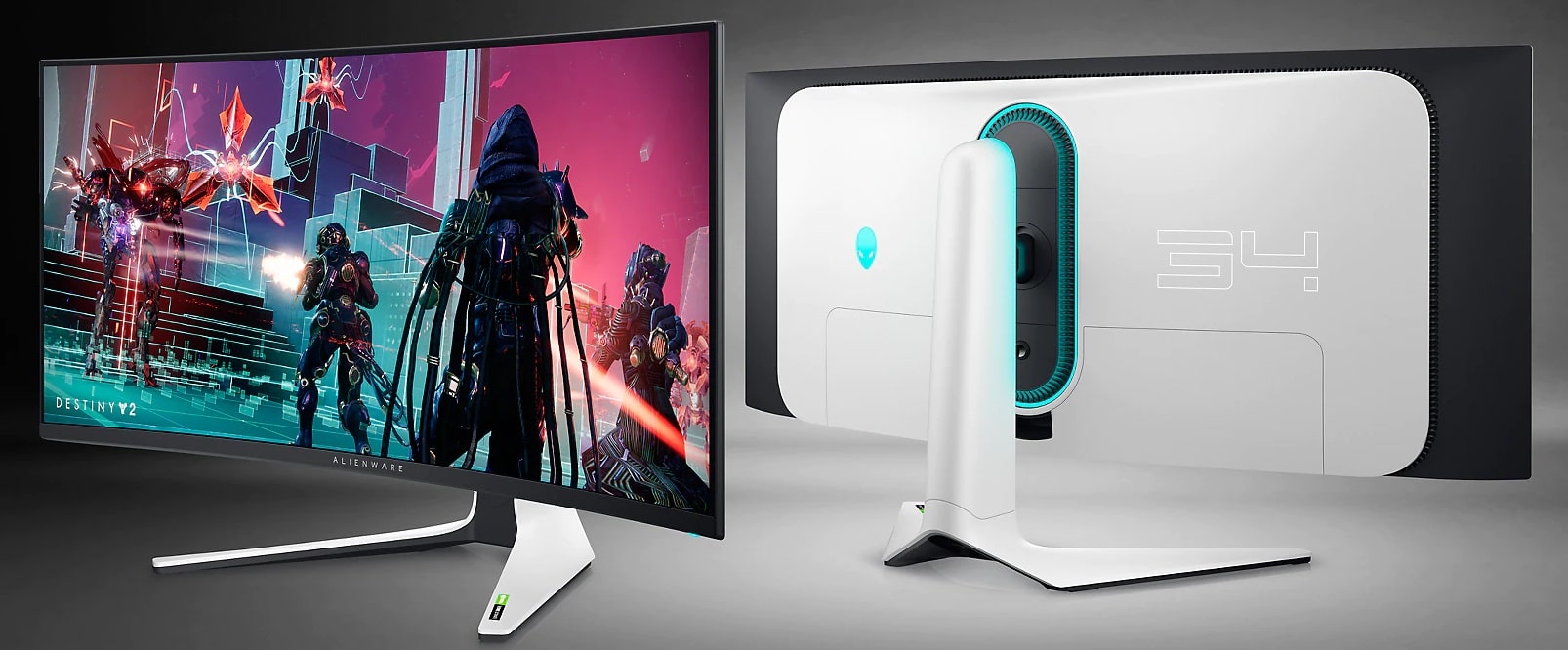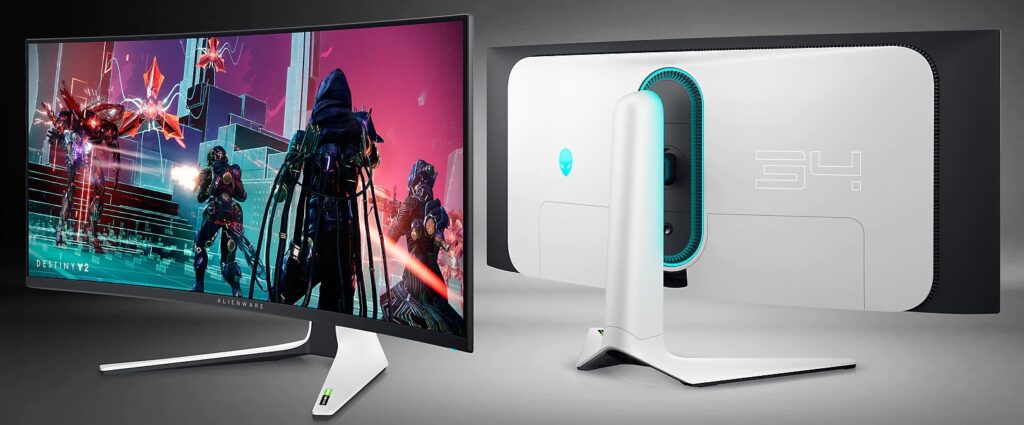 Check Latest Price on Amazon – Alienware AW3423DW
Here are the main differences between these two powerhouses:
Adaptive Sync – The Alienware AW3423DWF is a FreeSync Premium Pro gaming monitor, but it's also certified to be G-Sync compatible. The AW3423DW, on the other hand, has a G-Sync Ultimate branding, so it has Nvidia's infamous FPGA controller. However, it's still compatible with FreeSync even if some of the exclusivity, like Nvidia's Reflex Latency Analyzer.
Connectivity – It's disappointing that both the QD-OLEDs do not have USB-C, but they also have some differences in this regard, which you may want to consider. The AW3423DW has a single DisplayPort and two HDMI 2.0 slots, while the FreeSync version has the opposite. It's a minor difference, but some users with a multitude of devices might want to consider this as well.
Aesthetic – the Alienware AW3423DW has the Lunar Light or matte white design, while the AW3423DWF has the Dark Side of the Moon or matte black finish. This doesn't matter as much as the two above, but we know those with themed builds will disagree. The matte white variant somehow looks more premium to us, but that is subjective.
RGB Lighting – The AW3423DWF doesn't have the LED ring on the AW3423DW, but it has the alien head and number 34 logos at the back. This is another minor difference, but the AW3423DW wins if you consider its better light spread and RGB brightness.
Refresh Rate – The Alienware AW3423DW goes up to 175Hz, while the AW3423DWF is limited to 165Hz. Every advantage matters in competitive gaming, right? But trust us when we say that its 10Hz is negligible, especially if the screen is capable of fantastic imagery and pixel response time.
Price – Pricing for these two monitors goes up and down since supply and demand are still crazy. However, the $100 difference between them is almost always constant. In our opinion, you don't lose a lot if you choose to save that amount, especially if you are also upgrading other parts of your system.
Console Mode – This feature is limited to the Alienware AW3423DWF, so you might want to consider that if you play with consoles as well. This allows the PS5 and Xbox Series X to send 4K 60Hz signals to the monitor.
Here are some similarities that might remove your doubt:
HDR Performance – Both the AW3423DWF and AW3423DW are capable of fantastic HDR performance since they both use QD-OLED technology. One doesn't have a higher VESA HDR certification than the other since varying backlight implementations don't govern their HDR function. Deep blacks and rich colors are guaranteed, no matter what you choose.
Imaging Quality – We admit that there are minor variances in the colorimeter results between the two, but they are closely comparable. Both are capable of fantastic accuracy if calibrated, while their contrast ratios are more or less infinite. Pixel response times are identical, so you won't get a blurry screen if you use the lower option.
Limitations – Both the QD-OLED models are bound by the technology's limitations such as burn-in occurrence and fringing. These are natural issues, but it also means that either one is a better pick if you want to avoid them.
Alienware Guarantees – The Alienware AW3423DW and AW3423DWF share the same warranty clauses and manufacturer guarantees from Dell. Both are backed by a 3-year premium warranty which also includes OLED burn-in. Again, you aren't getting the shorter end of the stick if you choose to save on the FreeSync variant.
So Which is Better?
We all agree that both are incredible options, but the best one for you would be the model that fits into your budget and brand choice. Choose the AW3423DW if you always use Nvidia cards, but go for the other if you use AMD exclusively. The next consideration, of course, is the aesthetics of the two, and we hope this clarifies the choice between the Alienware AW3423DWF vs AW3423DW.