Despite the advancements we have come to know in display technology, most of the prominent offerings from the giants of the industry are still way above some consumer's limited budgets. There are a very few affordable alternatives since some of them either have lesser features, or poor performance, while still being expensive despite the price differences between the top choices.
If you are seeking for the best gaming monitors currently available in the market, most of them have 27-inch form factors with 1440p or higher. Models like these represent decent upgrades to the 21-24-inch 1080p displays of yesterday. Some would even go to extremes and get 34-inch ultra-wides or massive 4K displays which cost a fortune just to get a taste of the promised exciting and vibrant gaming experience.
But then again, there are even cheaper alternatives not regularly found on popular retailer establishments and websites, since these products come from the eastern side of the globe. We're talking about Korean monitors, which have steadily risen in popularity alongside the elevating prices for products that we can consider bleeding-edge. T
hese products offer similar specs at considerably low prices, with sacrifices regarding unimportant facets such as design looks and accessories. For people looking to spend a lot less than anyone normally would, these hidden gems are the best go-to purchases you can get if the upgrade itch starts to tingle but the wallet or bank account is not willing.
The biggest question for this category is how these companies which are unheard of able to offer dazzling specs such as 144Hz, Freesync or even 4K at such low prices? The answer is quite simple. Panel manufacturers such as LG Display and Samsung often produce these screens in vast quantities to reduce cost and maximize raw materials.
Of course, not all of these panels are accepted after strict quality control measures, since some may have a dead pixel or two or slight imperfections rarely noticeable. Other companies such as Pixio are quick to defend their products, stating that the panels they use are all specially manufactured and brand new.
This statement proves another theory that most of the screens that find their way into these affordable offerings are usually from overstock, sold at substantially lower prices to empty warehouses and make room for the newer products.
Risks are revolving around the facts mentioned above, but currently, experts cannot confirm whether these panels are substandard or not. There is no way to prove the theories mentioned above without some corporate espionage or full disclosure from the brands described in this guide.
There are also other risks involving warranty claims, return shipping and the like. Most of these models are sold via Ebay and shipped direct from Korea, but there are reputable retailers such as Amazon.com, Newegg.com or Massdrop.com who carry these products for the western consumers.
Despite the mentioned risks, these products are still of excellent value and tempting, since they offer some of the best facets a monitor can provide an outstanding gaming experience. To emphasize value, we did not opt to include 1080p screens since this category is already affordable at the time of this writing.
All Featured Monitors in this Guide
Best Korean Gaming Monitors Available Now (March 2020)
Note that the options we listed for this month are no longer the Ebay monitors which were so cheap and popular back then. The reason is that several of these brands, mainly Pixio and Viotek, already have local presence in the USA. What's great about that is you don't have to worry about warranty issues anymore while the very competitive pricing is retained for these new models.
You will still find the usual Korean brands on sellers like Ebay, but the price pacing remains the same. You also have to deal with limited warranty and tedious shipping times, so its a bigger hassle without any real benefits when it comes to value per dollar spent. We recommend these monitors since they are readily available with lesser issues, so you can enjoy your games with peace of mind.
Pixio PX7 Prime – Best Overall Korean gaming Monitor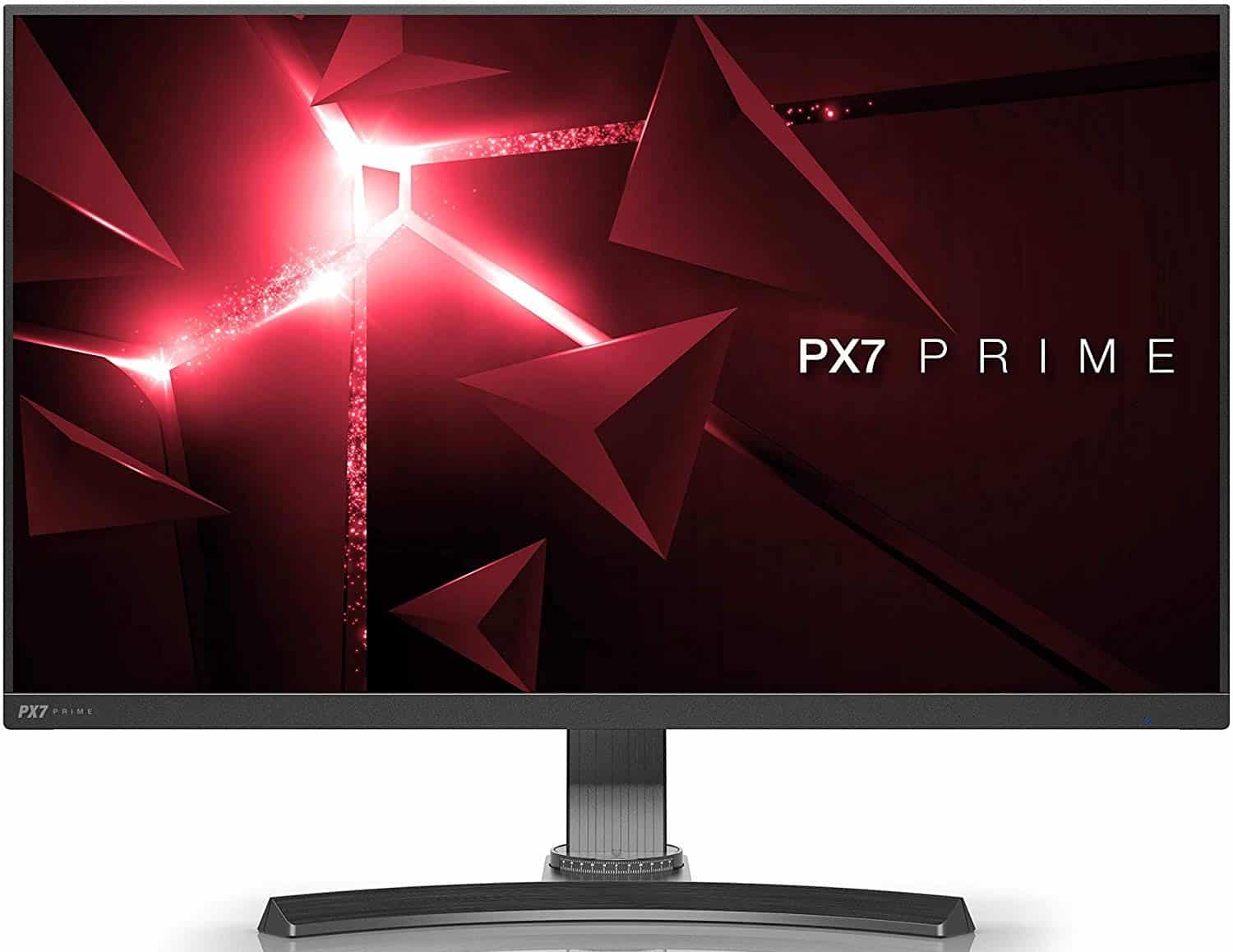 The Pixio PX7 Prime is a very attractive monitor with an upgrade 165Hz refresh rate combined with the color fidelity of IPS technology. The monitor features excellent gamut coverage and decent color accuracy out of the box which many premium competitors struggle to match. The monitor also features FreeSync and G-Sync compatibility which extends its value further.
What we like the most about the Pixio PX7 Prime aside from its performance is its very attractive redesign. The monitor looks more like a gaming model with its sleek proportions and ergonomic stand which you won't have to replace right away. Its also bezel-free unlike the predecessor it replaces that had heinously thick borders.
Pixio PXC273 – Best Korean Monitor for Immersive Gaming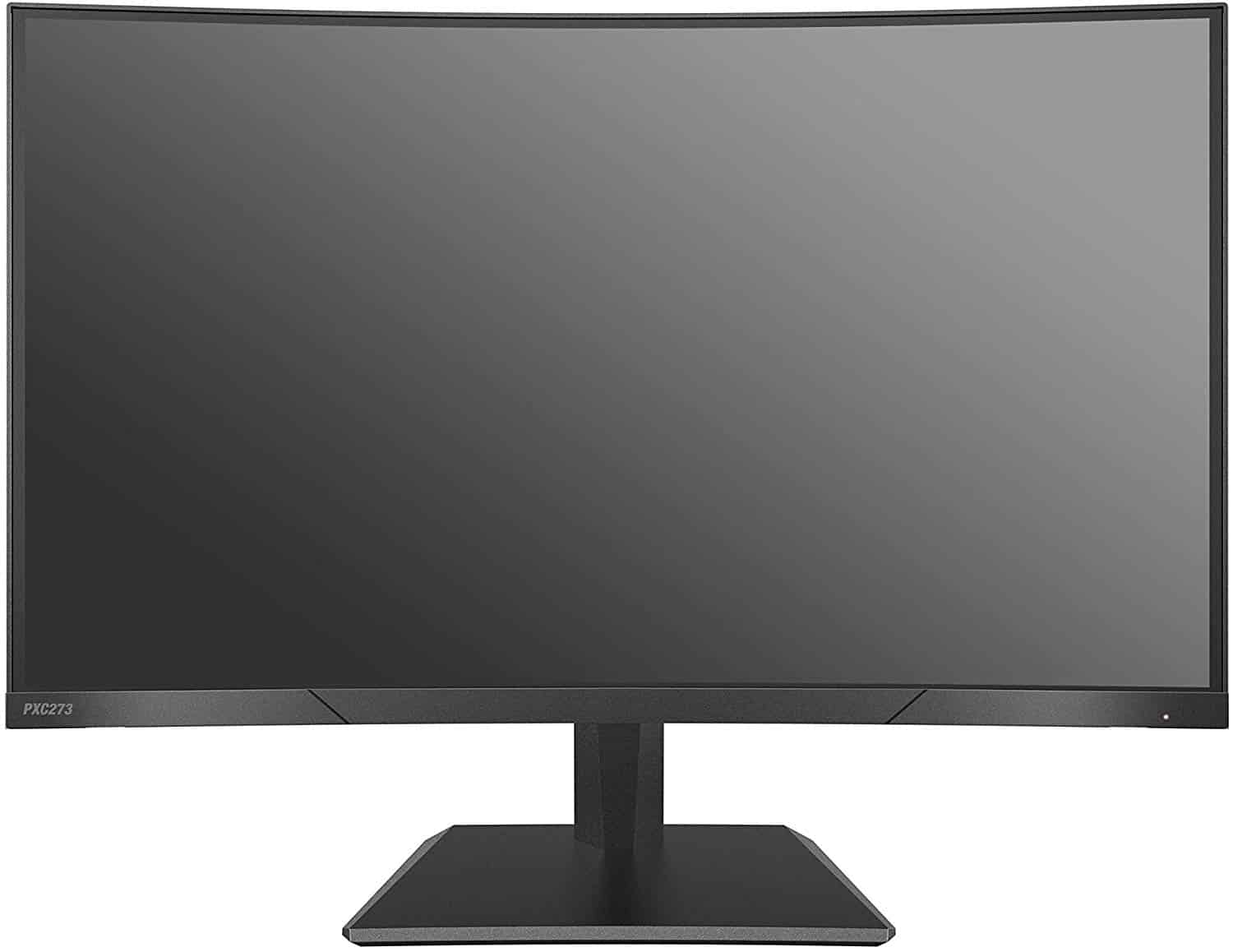 The Pixio PXC273 offers an affordable curved display that is a compelling option if you are looking for a triple display surround setup. The monitor features a vibrant VA panel with excellent contrast and a 144Hz refresh rate for smooth gaming visuals. The monitor is FreeSync compatible, but its also tested to work with G-Sync after manually enabling it via the Nvidia Control Panel.
The Pixio PXC273 is a budget-oriented model, so it only comes with a tilt-limited stand which limits your adjustment options. However, the monitor is quite affordable, so adding a VESA mount for more flexibility or if you are planning on multiple units should be within your budget. Its also worth noting that the monitor has an OSD joystick which is rare for cheap options since they usually include pesky buttons.
Pixio PX247 – Cheapest 144Hz IPS Gaming Monitor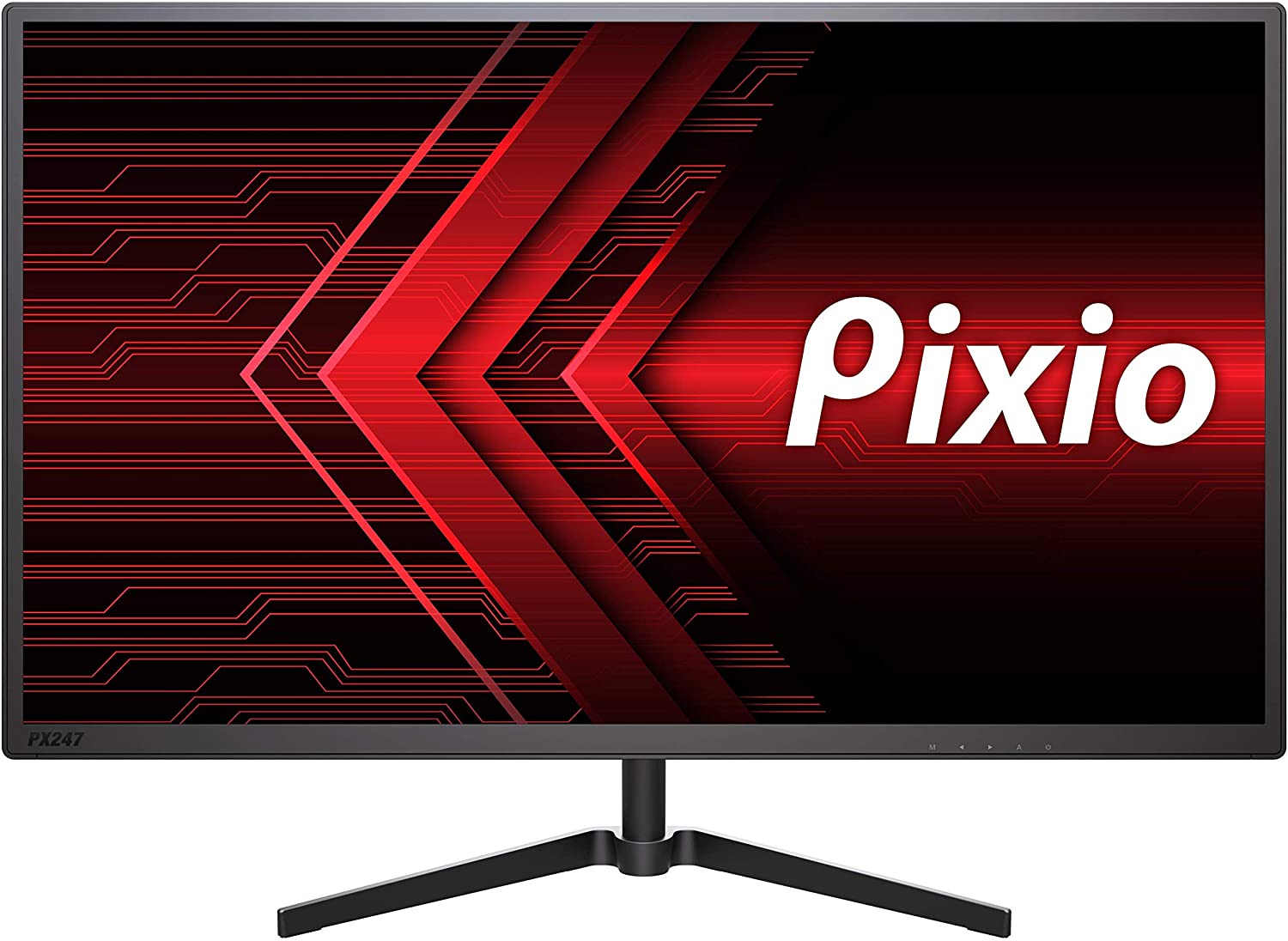 The Pixio PX247 brings a 144Hz IPS panel to the masses that is both compatible with FreeSync and G-Sync for extra value. The monitor offers wide color coverage that works best in vibrant titles like Overwatch and Borderlands 3. This model isn't a slow-poke as well when it comes to pixel responsiveness so blurring and smudging won't be an issue.
The Pixio PX247 has limited physical features, but that's readily expected from these cheaper "Korean" monitor alternatives. The stand only offers tilt, but its easily replaceable with a budget-friendly VESA arm that has a 75 x 75 adapter. The sleek monitor also isn't borderless, but its modernized look only included reasonable borders so the view is still maximized and enjoyable.
Viotek GN34CW – Most Affordable 100Hz QHD Ultrawide Gaming Monitor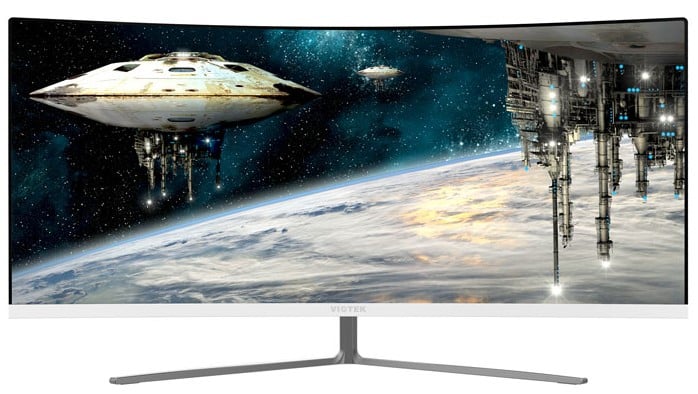 The Viotek GN34CW is the cheapest 34-inch 3440 x 1440 ultrawide available in the market today. The curved VA panel has a 100Hz refresh rate that used to cost over a thousand dollars and was exclusive to premium offerings. The high-contrast screen also offers an extended sRGB gamut coverage with great accuracy, so images will look eye-popping and balanced.
The Viotek GN34CW is one of the very few ultrawide monitors that has a white chassis with a sleek frame. This makes the monitor a fantastic option if you are building an artic themed build, which is surprisingly very expensive and difficult to do with the currently available hardware. Its not G-Sync compatible like the other monitors in the list, but the low input lag and extremely low price still make it a top choice.
Viotek GN32LD – Affordable 32-inch 144Hz QHD Korean Gaming Monitor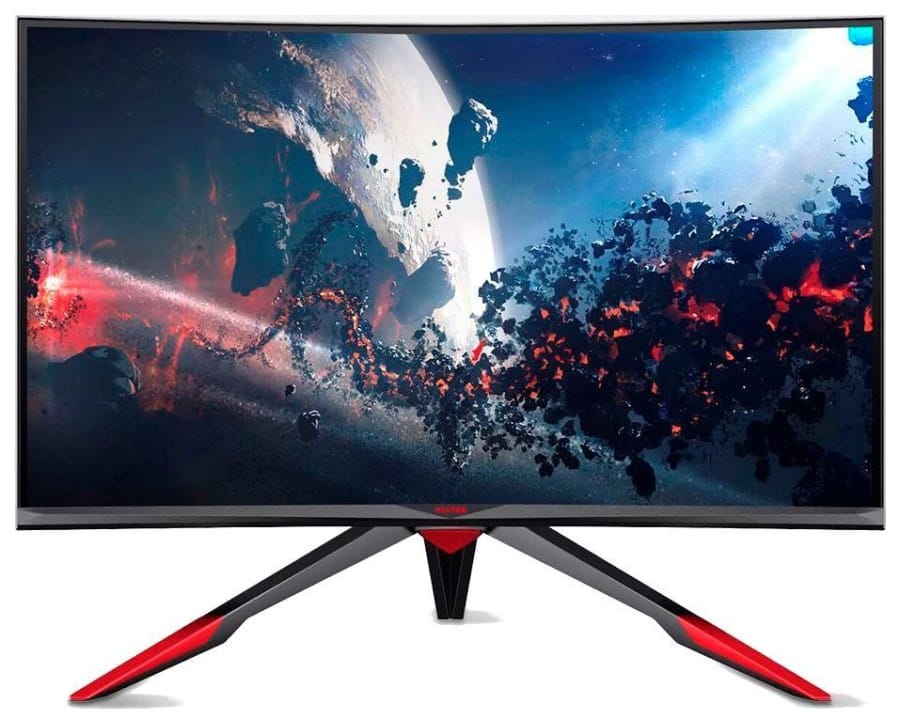 The Viotek GN32LD offers an upsized 144Hz curve VA panel with a 2560 x 1440 resolution for sharper imagery. Larger screens like this model are better if you want to play immersive titles since the width covers a broader area that reaches your peripheral vision. The VA panel in this model isn't very accurate by default, but only a few crucial adjustments can improve its image quality drastically.
Input lag is also quite low for a budget gaming display, so you don't have to worry about de-synced instances while gaming. The monitor is capable of FreeSync, and its also tested to be G-Sync compatible without any issue. The aesthetic design of the Viotek GN32LD doesn't suit all tastes, but you do get a fully adjustable stand with it.
Viotek GFV24C – Cheapest 144Hz Gaming Monitor with G-Sync Compatibility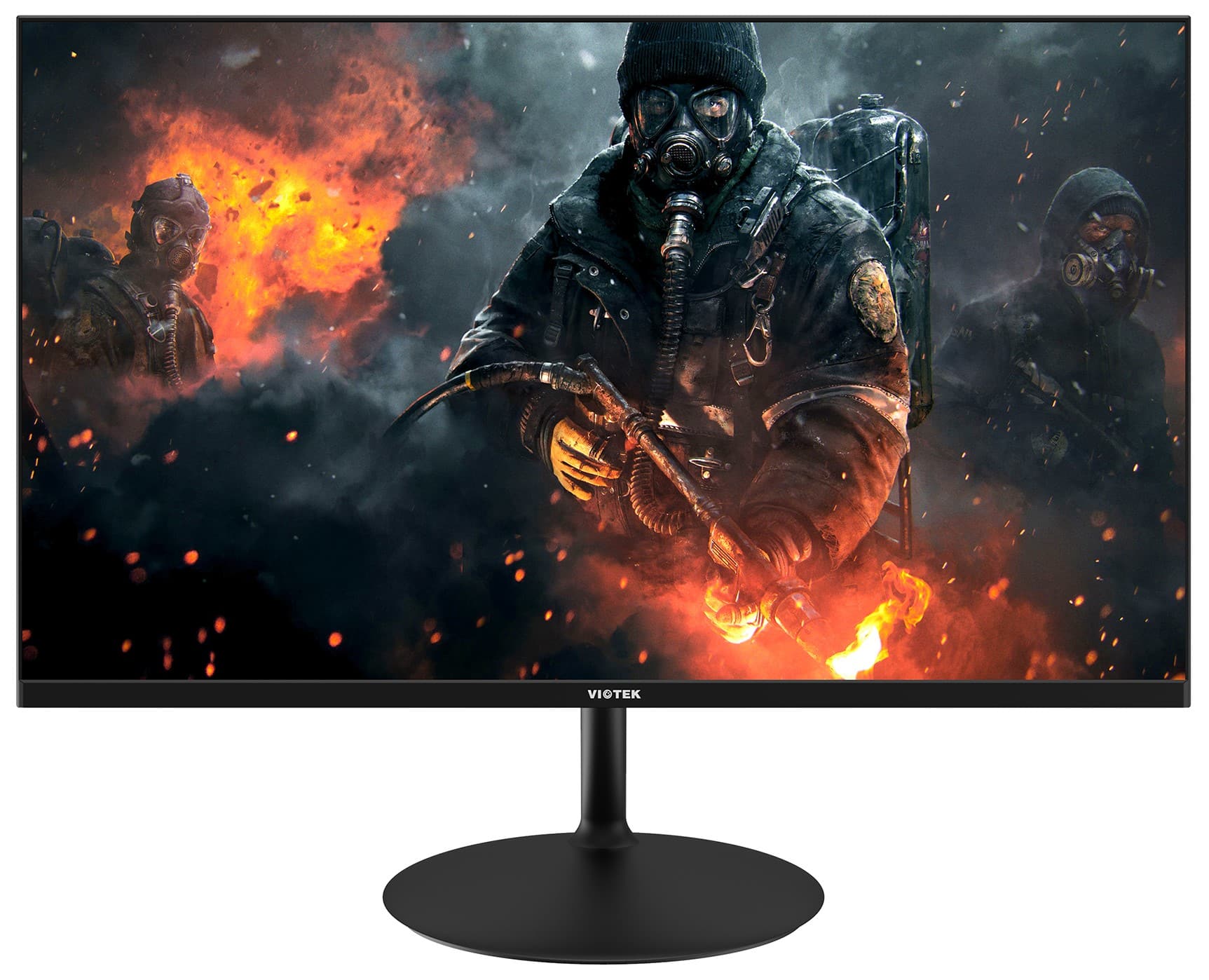 The Viotek GF24VC is the cheapest monitor in the line up that comes readily equipped with G-Sync compatibility. The VA panel isn't the fastest in the market in pixel response time, but it provides excellent contrast for rich colors, especially with blacks and dark scenes. This option also requires calibration, but it can provide a more balanced appearance once you've tweaked its settings.
The Viotek GFV24C has limited features and capabilities, but its too affordable to ignore, especially if you want a dual or triple monitor setup. The chassis only has a tilt-limited stand, but its slim enough to fit into most setups. You also get a semi-borderless display that lets you maximize the view without any distractions while gaming.
---
Thoughts on Korean Monitors
The latest technologies for gaming monitors can make products very expensive, and this is one big reason why enthusiasts and consumers alike take the plunge on cheap Korean monitors despite the risk of defects, lengthy and costly RMA turnarounds, or just simply swallowing the poor build qualities prominent with these products. But surprisingly, there are a few standouts that can provide a near similar experience and appreciation you can get from expensive offerings such from Asus, Acer, BenQ or Dell. If you search for these types of products in Google, you will see suggestions containing questions regarding the worth and relevance of these offerings.
In our opinion, Korean displays will stay relevant for a few more years than expected, as long as manufacturers continue to produce vast quantities of panels with different technical advancements. We may soon see HDR gaming displays or 240Hz Ultrawides in the future, so it is safe to assume these unpopular brands will come up with newer and better models to match whatever advancements the tech giants have to offer at considerably lower price points.
Not all of these options are ideal for most users, but at the time of this writing, our selection represents the best your hard-earned money can buy if you are a consumer who refuses to pay exorbitant amounts of cash for what the corporations have to offer. Don't get us wrong, if we had the extra load of money to spend, we would choose the top tier offerings like the Asus PG278QR or the Acer XB271HK for gaming, or other similar options which are included in some of our best pick guides. But if we were in a familiar spot most consumers find themselves in, such as situations where there is a want or need for an upgrade but currently strapped for cash, these Korean monitor options represent the best value you can get for the hard earned money you are willing to spend.
About the Author: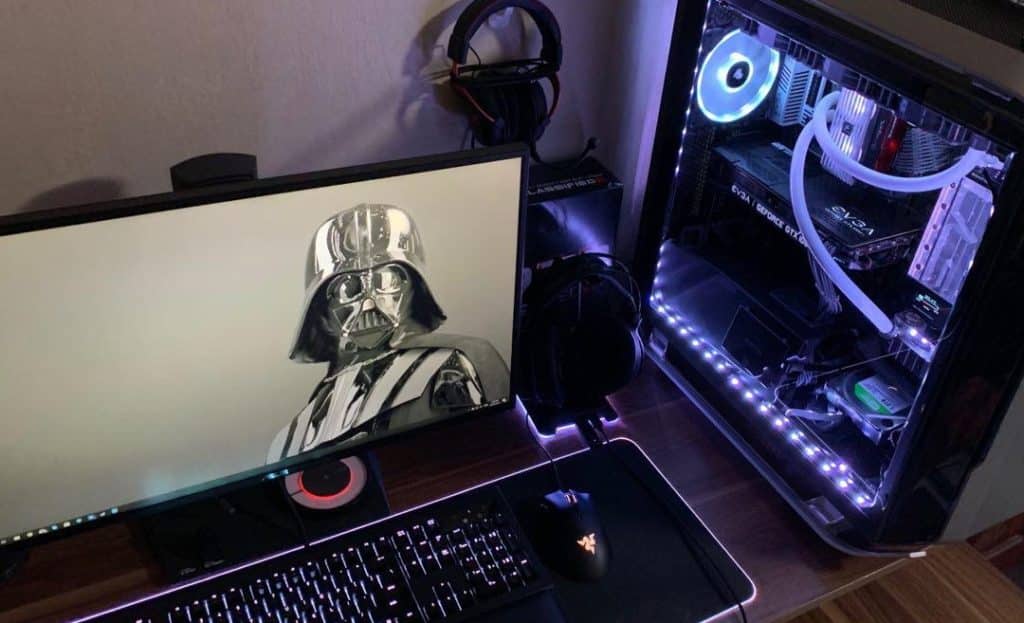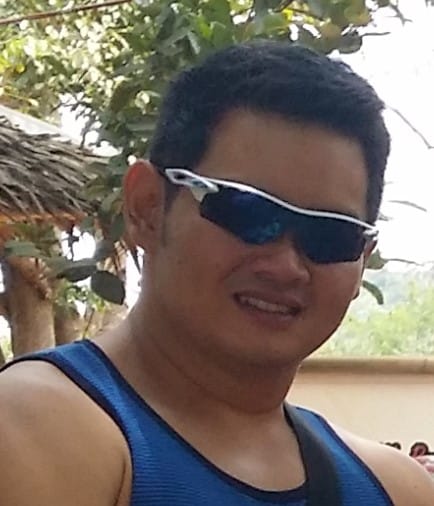 Paolo is a gaming veteran since the golden days of Doom and Warcraft and has been building gaming systems for family, friends, and colleagues since his junior high years. High-performance monitors are one of his fixations and he believes that it's every citizen's right to enjoy one. He has gone through several pieces of hardware in pursuit of every bit of performance gain, much to the dismay of his wallet. He now works with Monitornerds to scrutinize the latest gear to create reviews that accentuate the seldom explained aspects of a PC monitor.