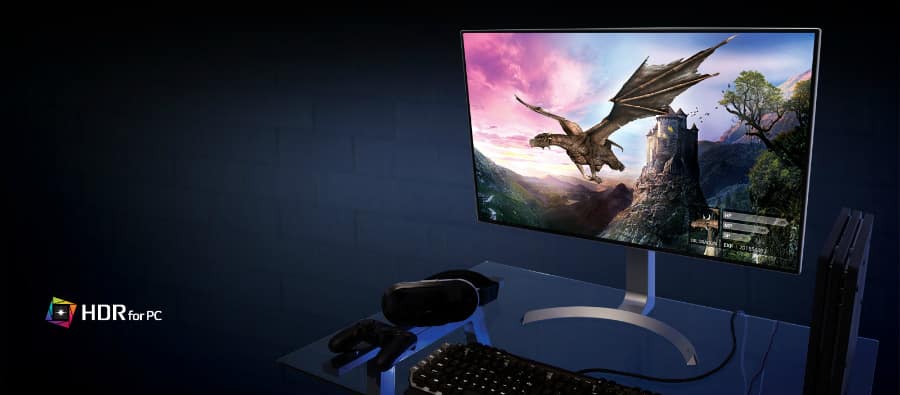 Monitors for gaming and design are in demand nowadays thanks to the boom of the digital age which spawned careers in content creation, editing, and grading. Gaming with these designer builds isn't far behind since most of the time the PC in use is quite powerful. We've received a load of inquiries regarding monitors that are suitable for both gaming and design.
If you've been reading our reviews, you don't have to look too far since we rate and test professional or designer monitors for gaming performance as well. However, discerning whether a display product is ideal for both work and play cannot be read off a label or the box. Due to that fact, we will recommend a few options which we think are the best monitors for gaming and design.
How to Choose Monitors for Gaming and Design
Monitors for gaming and design are actually more common than you think since technologies have drastically improved over a short period of time. However, there are a few points to consider to help you narrow down your shopping list.
Panel Type – IPS, VA, or TN
Each of the panel technologies have unique advantages over the other which makes them in some ways, the better choice. IPS has fantastic viewing angles, colors, and clarity, while VA offers superb saturation and contrast levels. On the other hand, TN is the fastest of the three in pixel response, making it the ideal choice for competitive gaming.
But according to our experiences and expertise, the best monitors for gaming and design are usually based on IPS technology. Its color output is superb unlike TN, and it's not as slow as VA panels in pixel transition so blurring and ghosting is lessened. IPS is the top choice for manufacturers when it comes to designer monitors since they are capable of excellent accuracy and detail when compared to VA or TN.
Price
The price tags of ideal monitors for gaming and design are at times, intangible because of the various categories and packages available. You can get away with an entry-level model for mixed use, but the best models usually sit close to an average of $500. Most of the monitors have a premium because they received unique treatments such as factory calibration or the addition of something like HDR compatibility.
The concept of you get what you pay for also comes into play when buying monitors for gaming and design. Be prepared to spend if you want features such as extensive gamuts or HDR. You don't necessarily have to spend a fortune, but how much you are investing in a display always equates to the kind of performance you can get.
Size and Resolution
Modern professional displays are typically manufactured and sold in bigger sizes that starts at 27 inches. That's a good thing since you get more screen real estate, but space constraints will also come into play. Make sure that your desk has enough to accommodate the monitor you are buying because buying a new one will add to the total expenditure.
Resolution also comes into play in choosing the size of monitors for gaming and design. 1080p isn't ideal for larger screens because it will look less crisp or pixelated. We recommend users to start at 1440p for 27-inch variants and 4K for 32 inches and above.
The Best Monitors for Gaming and Design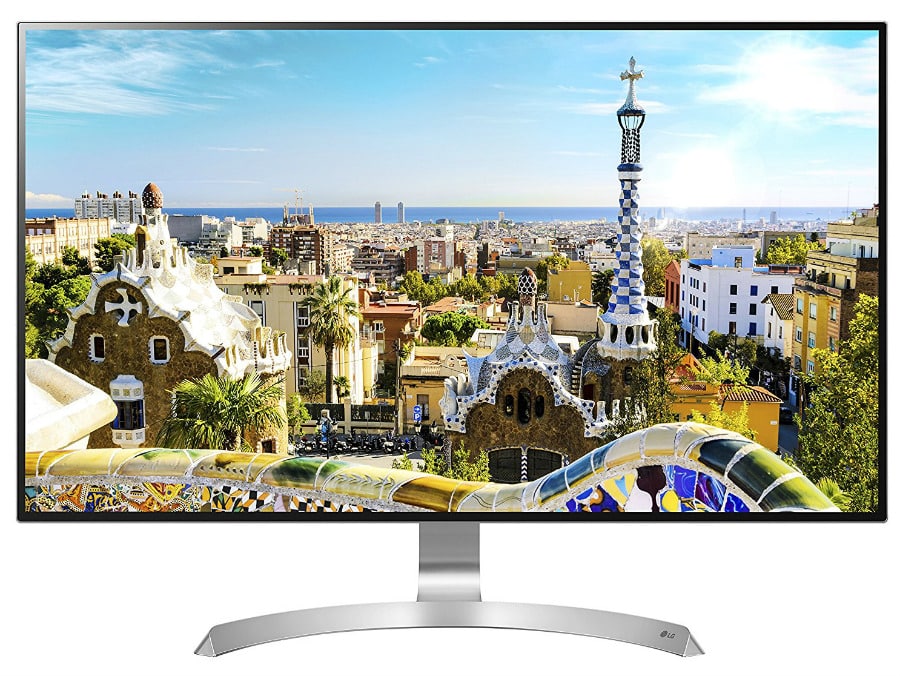 The LG 32UD99 is a premium option that provides fantastic performance and class thanks to its edge-lit array that considerably upgrades your HDR viewing experience. This monitor offers 90% DCI-P3 coverage and a 1450:1 contrast ratio that pumps up to 2100:1 when HDR media is on display. The LG 32UD99 is also FreeSync compatible making it the perfect choice for the Xbox One X or an AMD GPU-equipped monster PC.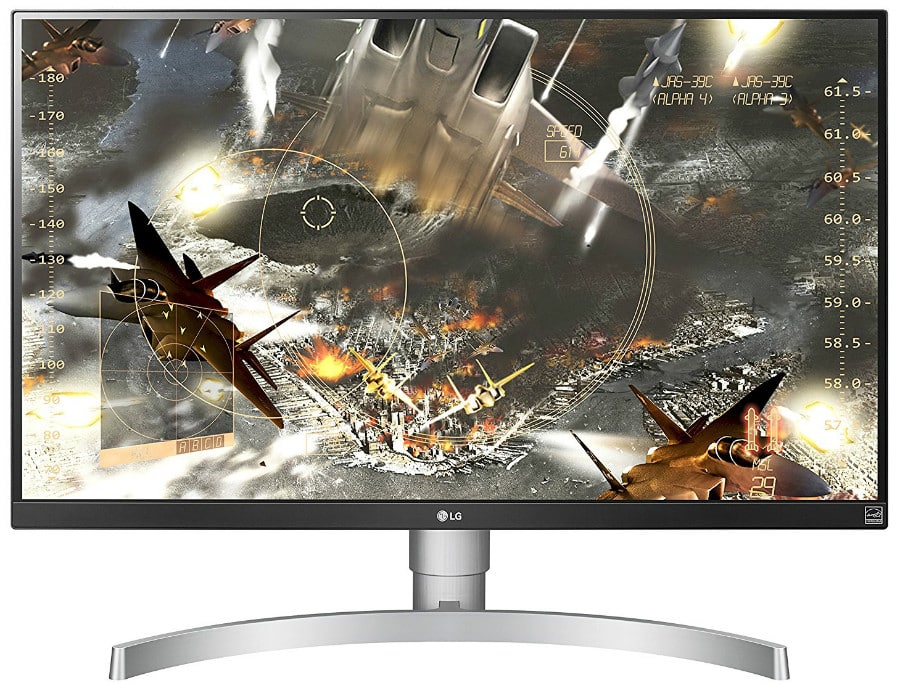 The LG 27UK650 is our prime choice for gamers and designers who are on a budget. The 4K IPS panel offers stunning color accuracy and quality which makes it suitable for editing photos and videos or content creation. The display is also an ideal option if you want to explore 4K HDR gaming for the PC or on consoles such as the PS4 Pro.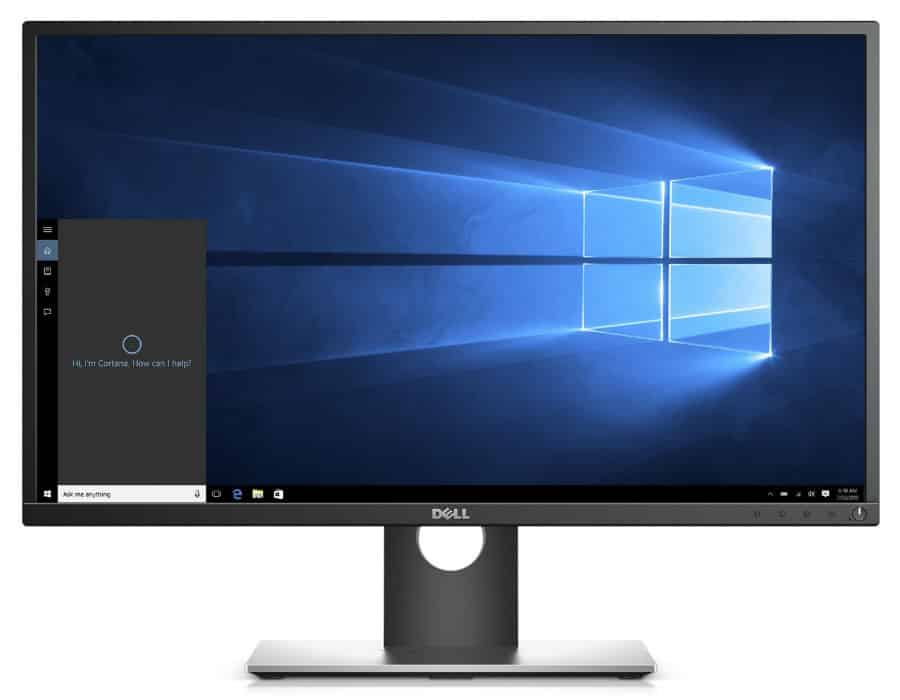 The Dell P2417H is the cheapest monitor in this lineup, so it has a few caveats such as a lower gamut volume. But what makes this model stand out is its color accuracy of only DeltaE .9 which enables true to life colors which makes it suitable for entry-level editing and design. This fully ergonomic monitor is ideal for casual gaming due to its 1080p resolution and sub-10ms input lag rating.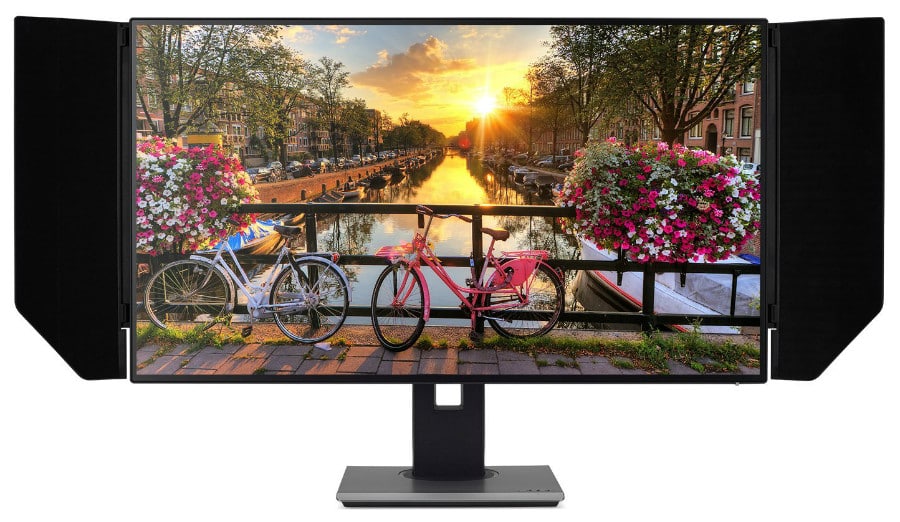 The Acer PE320QK is one of the most capable professional monitors below one grand thanks to its contrast, color coverage, and response to calibration. You can also select the product's factory calibrated mode to instantly tighten the color accuracy with a slight penalty to the gamut and the contrast. It is also lag free with a latency score of only 7ms while including FreeSync compatibility.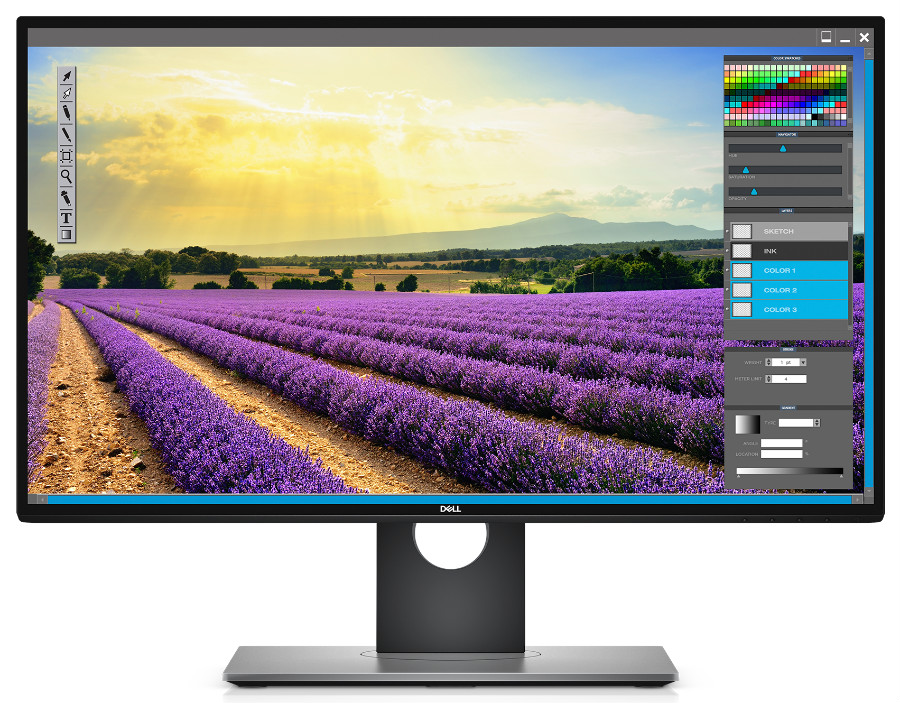 The Dell UP2718Q is the first professional monitor that offered a full 1000cd/m2 FALD backlight for true HDR performance. The dead-accurate IPS panel is perfect for editing images or video, but the addition of its HDR capability makes it a suitable choice for high-end gaming. The individually dimming LEDs on the backlight help to create substantially improved lighting and depth for compatible games on consoles and PCs alike.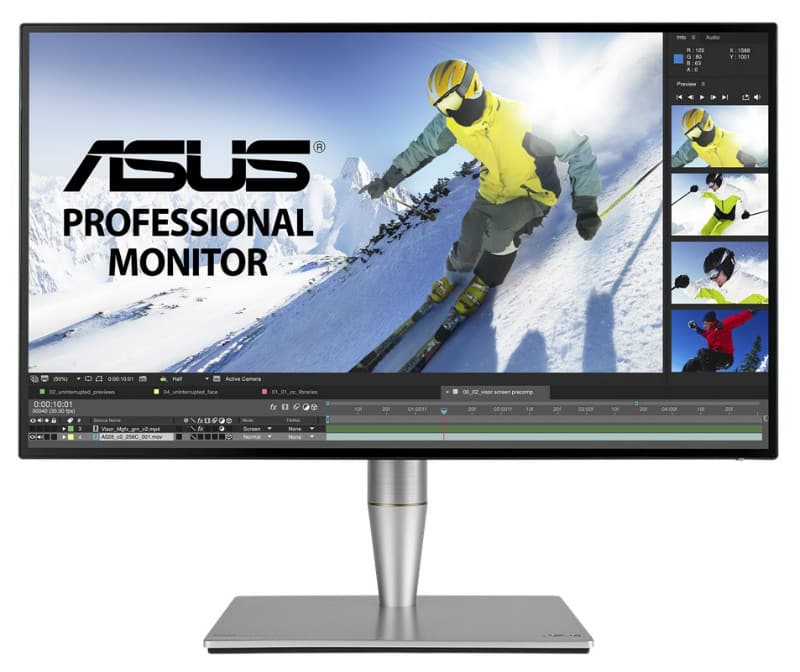 The Asus PA32UC is the best overall choice for both professional applications and after hours enjoyment due to its host of jaw-dropping capabilities. The IPS panel on this device is fully capable of comprehensive gamut volumes while the 384-zone backlight can pulse from 400cd/m2 to 1000cd/m2 for HDR content. Input lag is slightly higher on this model, but you won't get a chance to notice it once you lay your eyes on the outstandingly beautiful screen.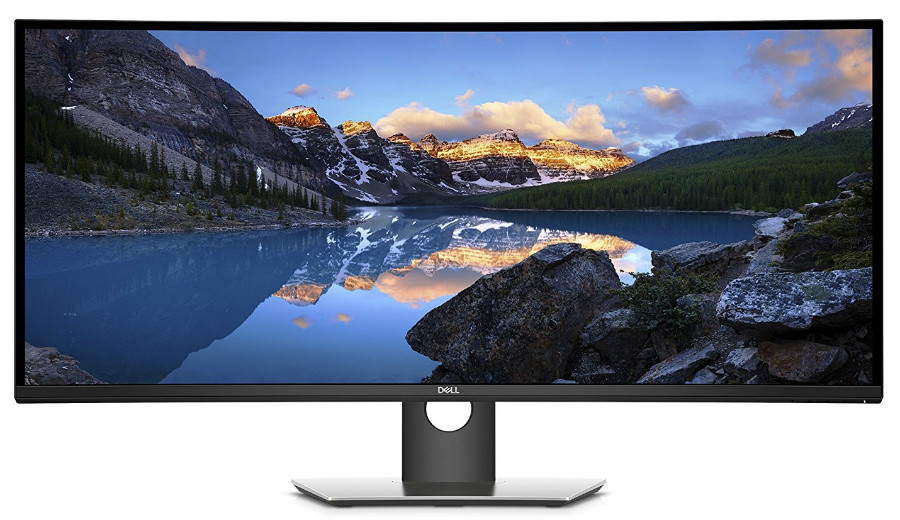 The Dell U3818DW is a business monitor with an excellent performance in image quality right out of the box. The screen is dead accurate with a full sRGB gamut output for lifelike and balanced colors. Input lag is slightly high at 20ms, but the massive screen is brilliant at immersing the users in their game of choice.