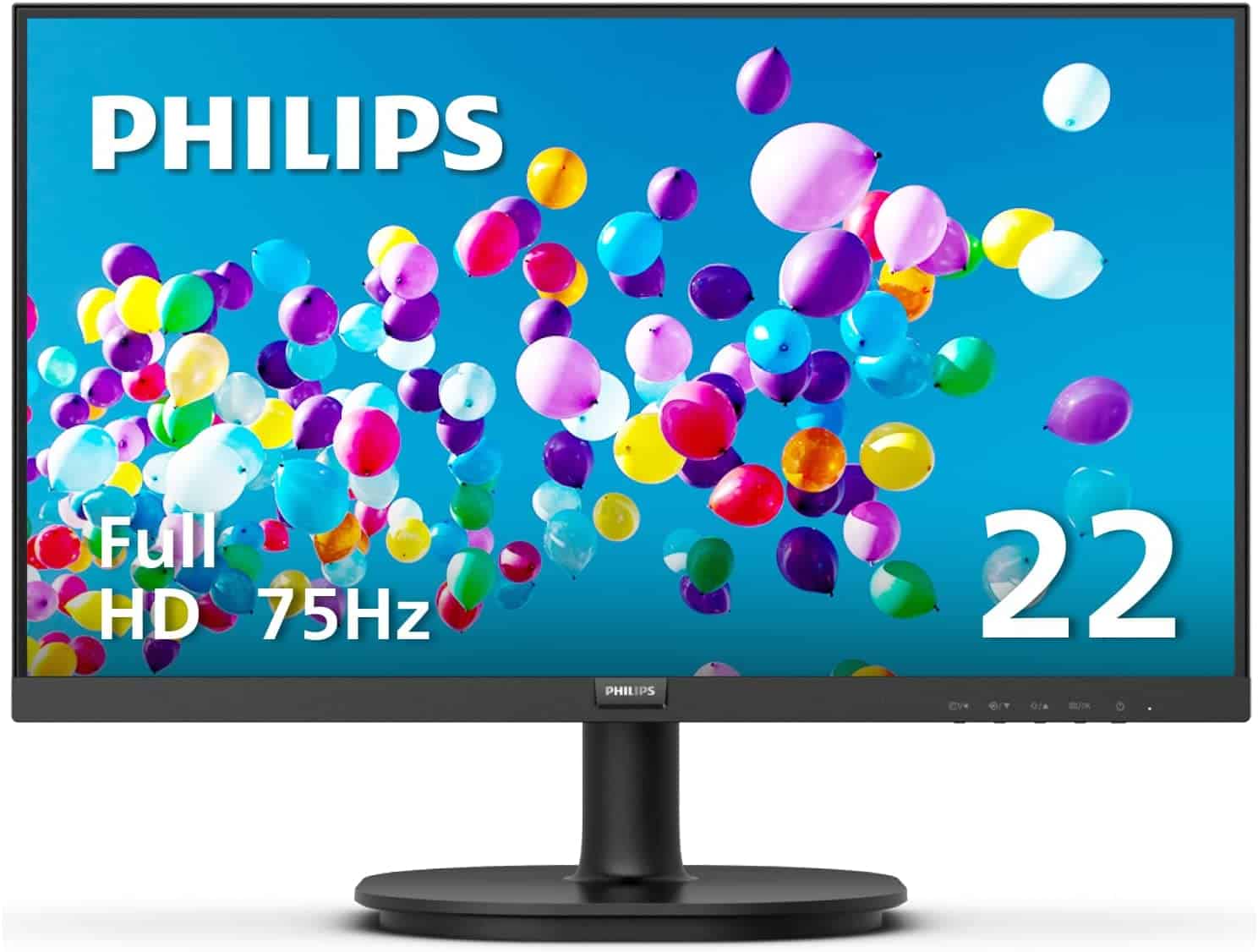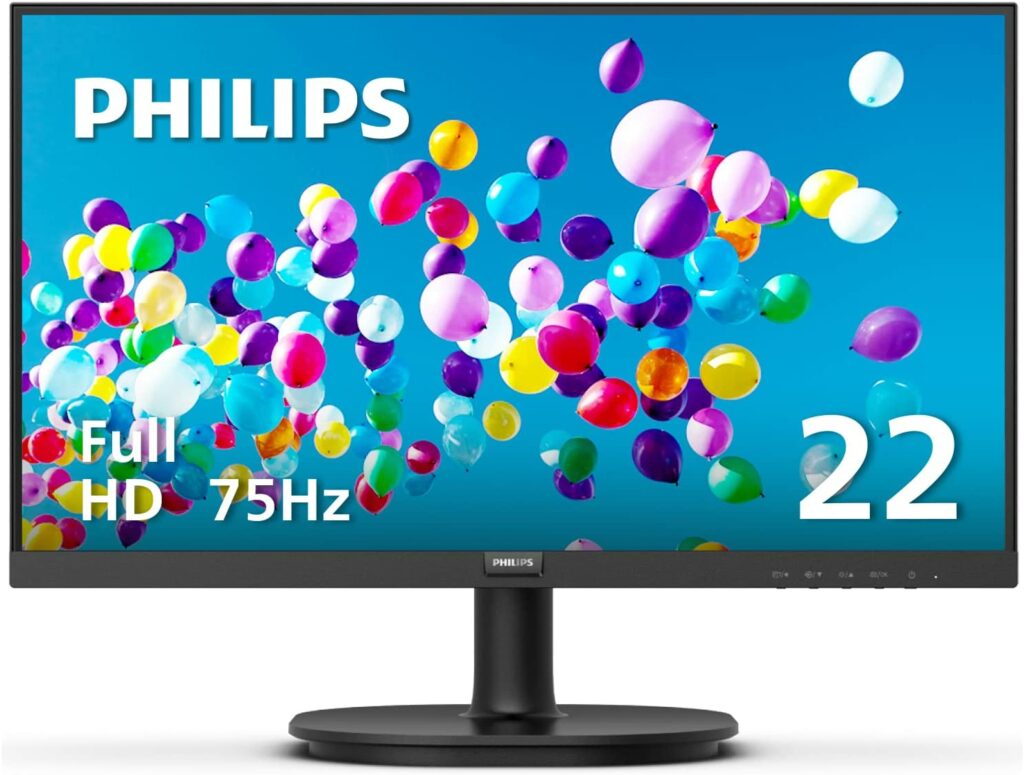 Check Latest Price on Amazon
The Philips 221V8LN is the cheapest monitor that doesn't sacrifice essential performance for any type of use. It's great as a general-purpose display, but it's also surprisingly good for casual gaming. Let's take a closer look to see how it fares against long-standing competitors like the HP 22CWA.

Philips 221V8LN Specifications
Screen Size: 22 Inches
Resolution: 1080p FHD
Aspect Ratio: 16:9
Panel Technology: Vertical Alignment (VA)
Refresh Rate: 60Hz
Response Time: 4ms
Contrast Ratio: 3000:1 (Static)
Brightness: 250 cd/m²
Built-in Speakers: No
Stand: Height -No
Stand: Tilt – Yes
Stand: Swivel – No
VESA Compatibility: Yes (100 x 100)
Connectivity: 1 x HDMI, 1 x VGA, 3.5mm Audio Jack
Dimensions with Stand (WxHxD): 19.4" x 14.5" x 8.7"
Weight: 5.92 lbs

Design and Features
The Philips 221V8LN looks like your typical office monitor, but that also makes it flexible when it comes to themed setups. The monitor has a black finish that will basically meld with both workstations or gaming rigs. The display has a bezel-free design, so it looks clean and sophisticated compared to other affordable variants.
One of its immediate appeals is its compact size which makes it suitable for those with small desks or spaces like study corners in a dorm. The circular base takes up most of the 8.7-inch depth, so you can make it almost non-existent if you have a VESA mount. The whole thing only weighs 5.92 pounds, so it is very portable and should fit into most decent-sized backpacks.
Its build quality isn't the best, but it certainly is better than what we can expect from a $70 monitor. The plastics used have a bit of flex, but it doesn't seem like they will crack or dent easily. The stand is stable, so the screen won't wobble unless you nudge it accidentally or if the desk it's on is flimsy.
The Philips 221V8LN was made to be the most affordable, so it makes sense that it lacks a few creature comforts. The monitor has OSD buttons at the bottom bezel instead of an easy-to-use joystick, so it can take a few rounds to get to know its functions. It's a minor hassle this time, especially if you consider its price tag.
The included stand only offers tilt, but again, that's okay, considering how affordable this monitor is. It is not detrimental for single monitor setups, but it can be challenging if you will use it as a peripheral display. Thankfully, its VESA-compatible, so you can simply add it to a multi-mount if needed.


The Philips 221V8LN  only has one slot each for HDMI and VGA, along with a 3.5mm jack for headphones. It's enough to utilize the monitor, but we wish it had two HDMI slots for your PC and a gaming console, at least. However, those, along with extras like USB ports, are found on more expensive devices, so we can overlook them as well.
You also don't get speakers with this monitor, but that's fine since you can rely on built-ins in an ultra-cheap monitor anyway. They will most likely sound tinny and weak, so you are better off with headsets for games and movies. It would have made the monitor more flexible, although we know that adding some will raise the nice pricing.
Display and Performance
The Philips 221V8LN offers a 22-inch VA panel with a 1920 x 1080 resolution, a 75Hz refresh rate, and a 4ms response time. The backlight has a 250 cd/m2 output, while the contrast is listed at 3000:1, like most VA panels. This model doesn't advertise special features like HDR, but that's understandable since it's a budget model.
One of the advantages of a smaller 1080p screen is its tighter pixel density which lessens pixelation or fuzzy images. Some gamers have clamored to get 22-inch models of the popular high-refresh monitors, but the industry went with "bigger is better." 75Hz 1080p is also rather easy to run, so you can still play popular titles on it even if you only have an APU.
The Philips 221V8LN covers more than 100% sRGB and 86% of the DCI-P3 gamut, so it is more vibrant than the HP 22CWA. It is not accurate out of the box, but the deltaE average of 2.87 is acceptable for games and movies. Most users won't feel the need to calibrate it, apart from minor brightness adjustments.
Calibrating it with a colorimeter improved the dE average to 2.34, which is much closer to the ideal setting. It looked more neutral this way, but it is not a massive improvement that would make it suitable for editing work. We don't recommend buying the gadget to see minor improvements since they are exponentially more expensive than the display itself.
The Philips 221V8LN's backlight reached 239 cd/m2 at 100% brightness for decent performance indoors. Its contrast is its most impressive trait since it reached 4105:1 at 40% brightness. Black crush can happen in dark scenes, but at least they look more convincing than they would in an IPS alternative.
Panel uniformity for the test sample did not have any major issues like backlight leaks or clouding. There was some variance in the backlight's spread, but it was only noticeable in select instances. Note that this can vary between every 221V8LN made due to tolerances, so there are better and worse units out there.
The Philips 221V8LN, just like most VA monitors, has a slower pixel response time. Its overdrive helped reduce the blurring, but it couldn't eliminate all of it in fast-paced and contrasting transitions. This limits it to immersive games, but then again, it isn't a high-refresh monitor by today's standards anyway.
The Philips 221V8LN is compatible with FreeSync, but G-Sync is out of the question. G-Sync usually requires DisplayPort, although modern HDMI standards have worked around the limitation in some models. Input lag sits at 10ms at 75Hz, so users won't feel noticeable delays or sluggishness.
Thoughts on the Philips 221V8LN
The Philips 221V8LN is a fantastic budget option for users who want something very cheap yet suitable for entertainment purposes. The high-contrast VA panel with excellent color coverage offers fantastic imagery in any setting. It's missing a few essentials, but its rock-bottom MSRP makes up for that.
However, you can't expect the Philips 221V8LN to be the best in gaming performance. We rated it excellent in that regard, but it has some limits, and our opinion is relative to its low price. It's a great buy if you need to bridge a gap, a secondary display, or something affordable yet satisfying to use.
Pros:
Excellent Vibrancy and Contrast
Very Affordable
FreeSync
Cons:
Prone to Blurring
No G-Sync
Limited Features
About the Author: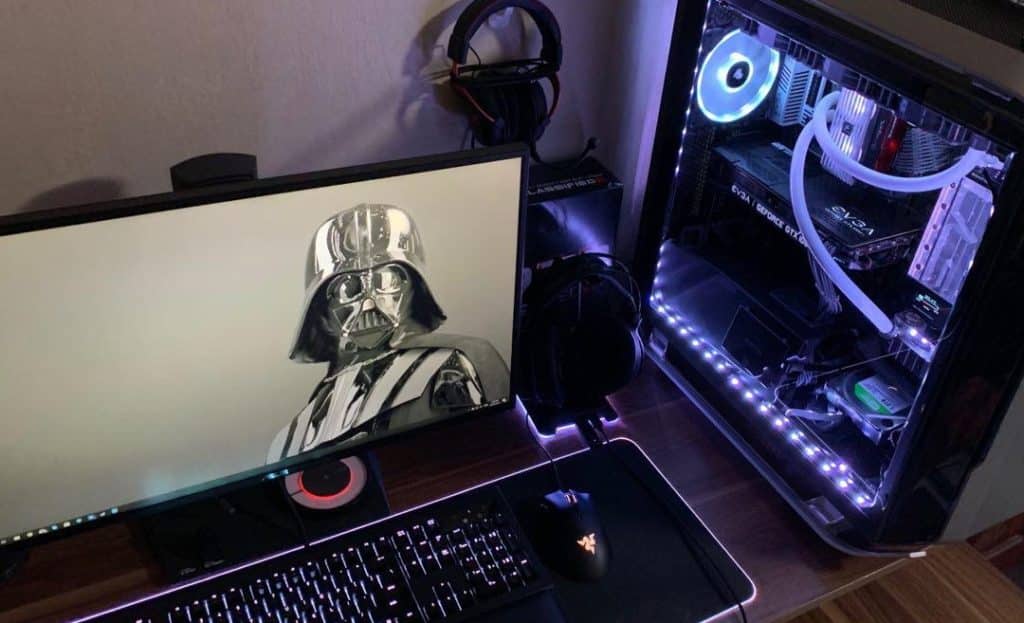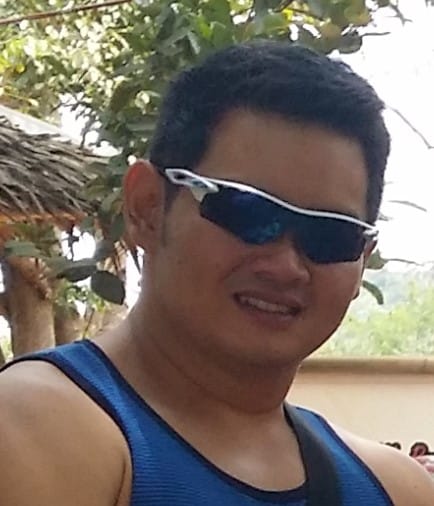 Paolo has been a gaming veteran since the golden days of Doom and Warcraft and has been building gaming systems for family, friends, and colleagues since junior high. High-performance monitors are one of his fixations; he believes that every citizen's right to enjoy one. He has gone through several pieces of hardware in pursuit of every bit of performance gain, much to the dismay of his wallet. He now works with Monitornerds to scrutinize the latest gear to create reviews that accentuate the seldom explained aspects of a PC monitor.